Keenen Ivory Wayans Will Showrun Season 3 Of "The Last O.G."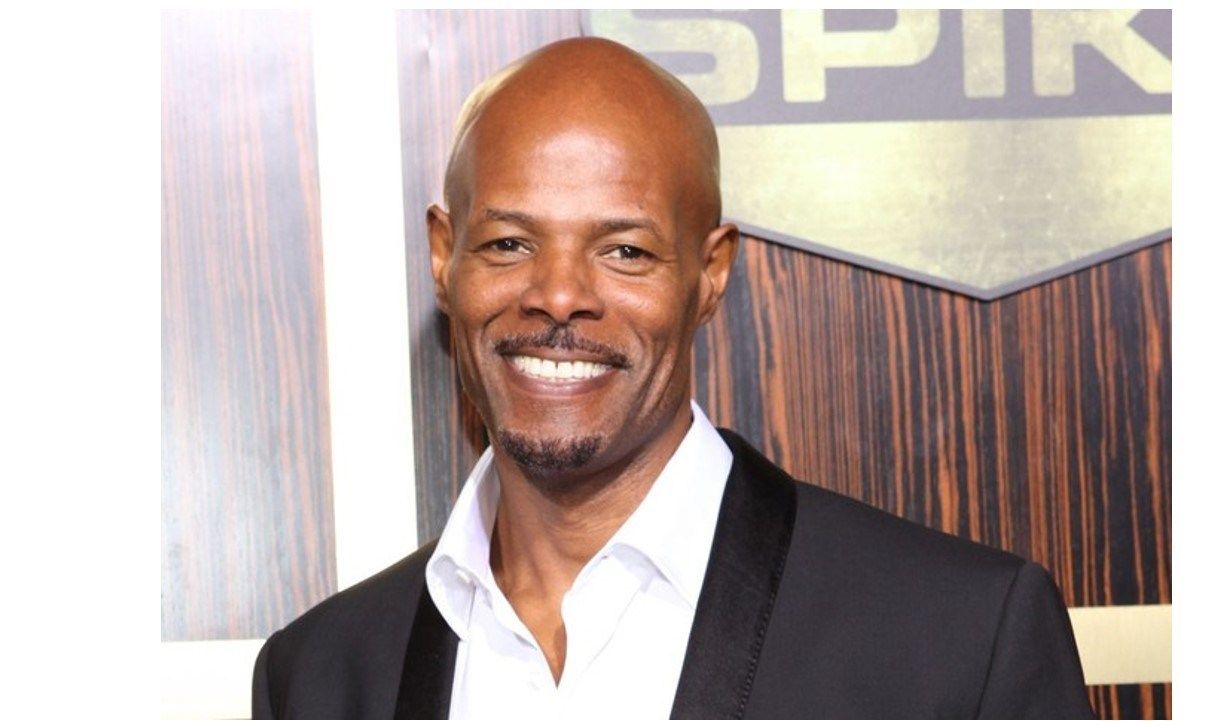 Writer, director and producer Keenen Ivory Wayans is joining TBS to serve as showrunner on season three of The Last O.G. starring Tracy Morgan and Tiffany Haddish. He will also direct four episodes of the comedy series.
"I'm thrilled and excited to be working with such a great cast, team of producers and reuniting with Tracy Morgan," said Wayans, "Together we're all going to take the show to the next level."
Per TBS description, The Last O.G. centers on Tray (Morgan), an ex-con who is shocked to see just how much the world has changed when he is released from prison for good behavior after a 15-year stint. Returning to his newly gentrified Brooklyn neighborhood, he discovers that his former girlfriend, Shay (Haddish), has married an affable, successful white man (Ryan Gaul) who is helping raise the twins (Taylor Mosby and Dante Hoagland) Tray never knew existed. Wanting nothing more than to connect with his kids, but having neither the money to support them nor himself, Tray falls back on the skills he learned in prison to make ends meet while treading unfamiliar territory.
Wayans is best known for creating, executive producing and hosting the influential Emmy-winning sketch comedy series In Living Color. The groundbreaking variety show introduced audiences to a new type of comedy and launched the careers of Jamie Foxx and Jim Carrey, among others. Wayans additional credits include directing White Chicks, Scary Movie and Scary Movie 2.
TBS has not yet announced a premiere date.
Watch: 'For Life' Trailer Starring Nicholas Pinnock
Nicholas Pinnock is starring in his first lead American role on ABC's upcoming drama series titled For Life. He will portray Aaron Wallace, a character inspired by the life of Isaac Wright Jr., a prisoner who becomes a lawyer, litigating cases for other inmates while fighting to overturn his own life sentence for a crime he didn't commit.  His quest for freedom is driven by his desperate desire to get back to the family he loves and to reclaim the life that was stolen from him. The show will also, through the window of his ferocious struggle and his complicated relationship with a progressive female prison warden, examine the flaws and challenges in our penal and legal systems.
For Life is executive produced by Curtis "50 Cent" Jackson via G-Unit Film & Television. The pilot is directed and executive produced by George Tillman Jr. (The Hate U Give).
The cast also includes Indira Varma (Safiya), Joy Bryant (Marie), Glenn Fleshler (Frank), Dorian Missick (Jamal), Tyla Harris (Jasmine), Mary Stuart Masterson (Anya) and Boris McGiver (DA Maskins).
The show will premiere on Tuesday, February 11. Watch the full trailer below.

Angelica Ross Talks 'American Horror Story: 1984' Season Finale and New Web Series 'King Esther'
Just a few days before the season finale of American Horror Story: 1984 (the ninth season of the FX horror anthology television series created by Ryan Murphy and Brad Falchuk), we spoke to its star Angelica Ross while she attended the fabulous Charlie's Angels red carpet premiere in Los Angeles on Monday.
Although not much has been disclosed in general about the ninth (and last) episode of the season, titled Final Girl, Ross says we can expect it to be full of surprises. "You are not gonna believe what happens in the season finale", she said with a mysterious smile on her face, "It's gonna be great, it's gonna be great!" So far Ross' character Donna Chambers has managed to survive the first eight episodes of the show. Tonight's episode will reveal her fate.
Ross has also executive produced and starred in a new web series titled King Esther, "A heartwarming story about a trans woman in New Orleans seven days before hurricane Katrina." It is written and directed by Dui Jarrod (Lesson Before Love). The episodes are now available on Issa Rae's YouTube channel.
You can catch the final episode of American Horror Story: 1984 tonight at 10/9c on FX.
Apple Releases The First Trailer For 'See' Starring Jason Momoa and Alfre Woodard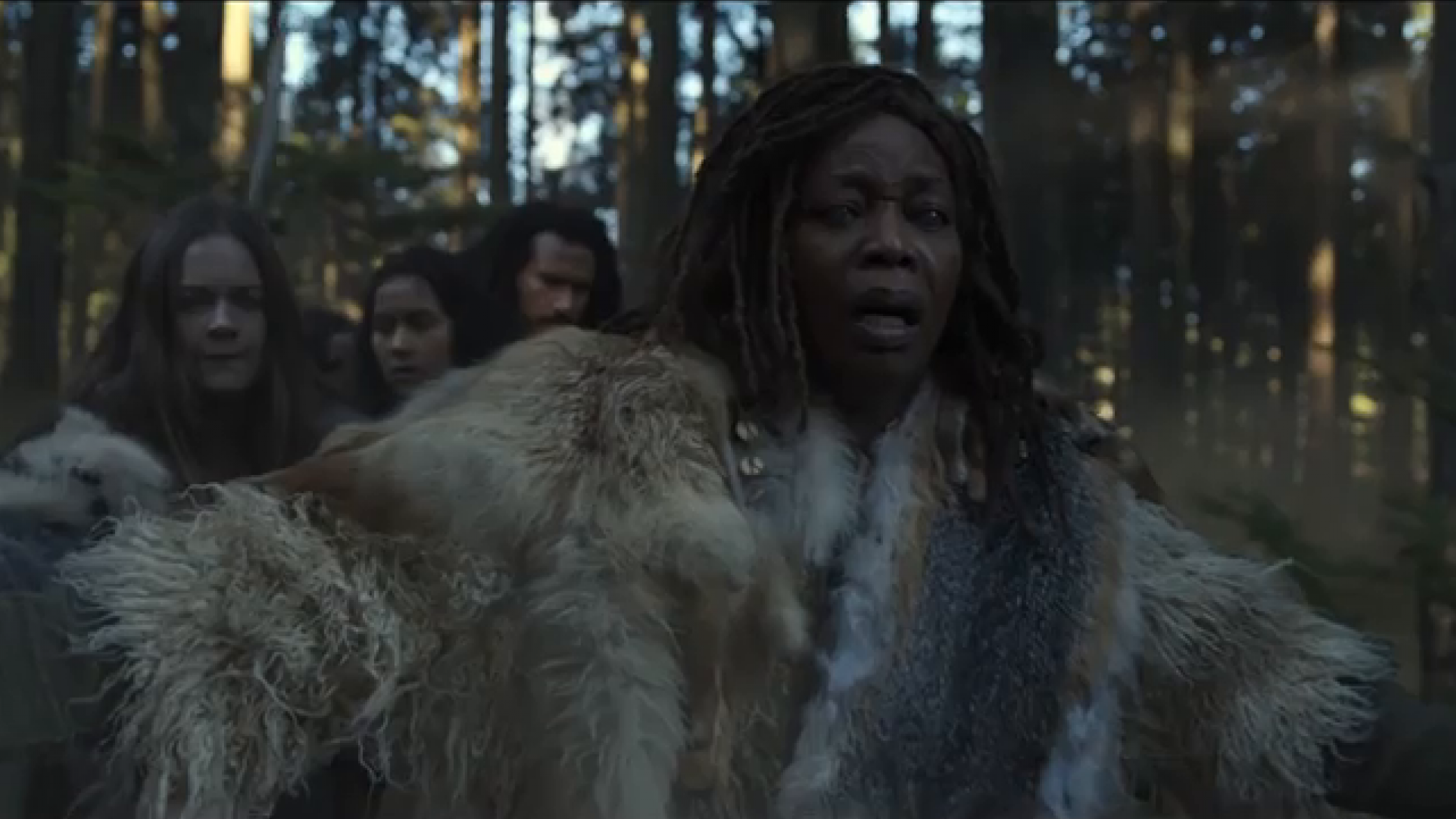 Aquaman's Jason Momoa stars in Apple TV's upcoming series titled See as Baba Voss, the father of twins born centuries later with the mythic ability to see—who must protect his tribe against a powerful yet desperate queen who believes it's witchcraft and wants them destroyed. Alfre Woodard stars as Paris, Baba Voss' spiritual leader.
The Apple TV original will premiere November 1.