Actors of Color Who Played or Voiced Catwoman Before Zoe Kravitz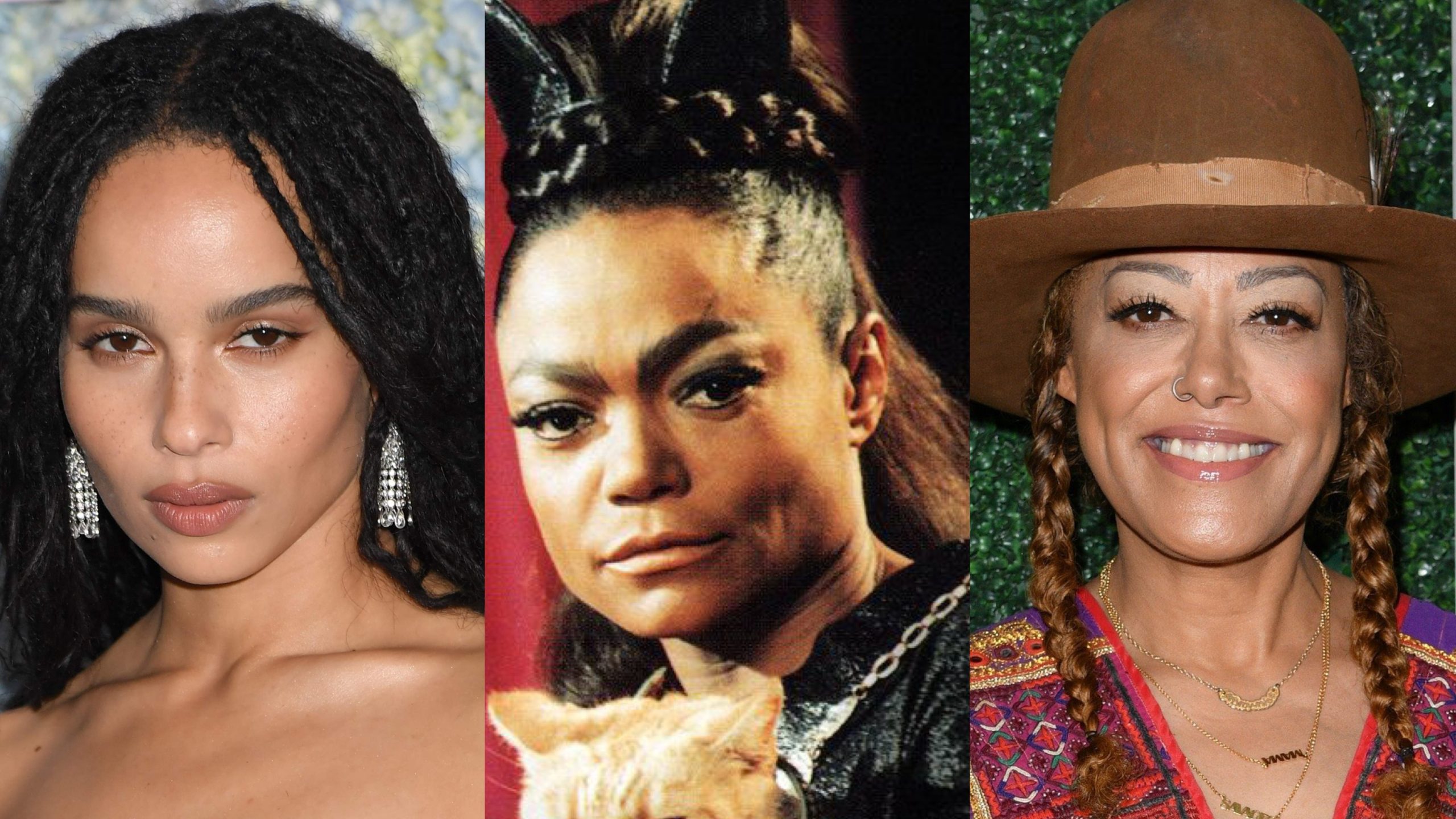 Zoe Kravitz is the latest actor to take on the role of Catwoman, joining the list of other iconic stars who portrayed the character at some point in their career. She is starring opposite Robert Pattinson, who plays Bruce Wayne, aka Batman. The film is set to premiere this Friday.
In the upcoming DC'sThe Batman, a homicidal sociopath leaves a trail of secret codes, which forces Batman to venture into Gotham City's criminal underground. As signs point closer to home and the extent of the suspect's intentions become clear, the winged vigilante must forge social bonds to uncover the underlying cause, and deliver justice to the city's long-standing history of abuse, power, and corruption.
The Batman marks Kravitz's official entry into the ranks of actresses of color, who showcased their flexibility, talent, and feminine power in this role. Here are the other women of color who also played or voiced Catwoman.
Eartha Kitt (1967-1968)
Eartha Kitt was the first Black woman to play Selina Kyle. Once Julia Newmar left Batman after two seasons, Kitt took over as Catwoman and played her from 1967 to 1968.
Kitt made her television debut in the episode Catwoman's Dressed To Kill on December 14, 1967, breaking a racial barrier in a role that lasted over 50 years.
Halle Berry (2004)
Iconic actress Halle Berry brought in a new rendition of Catwoman in 2004. Her version has a different narrative than the traditional Selina Kyle story.
Catwoman recounts the life of Patience Phillips (played by Berry), an introverted, graphic designer who won't stop apologizing for her own presence. Phillips worked for Hedare Beauty, a high end cosmetic brand that was about to release a "groundbreaking" anti-aging product until she uncovers a dark secret about her employer that changes the course of her life forever.
Naya Rivera
The late actress Naya Rivera lent her voice to the character as her final acting role. In the Batman: The Long Halloween, Rivera appears in part one as the iconic Selina Kyle opposite Smallville's Jensen Ackles as Bruce Wayne.
Before her tragic passing, Rivera shared she was honored to play Catwoman, during her interview with Entertainment Tonight. She said, "Every actress I've ever loved has played Catwoman in some shape or form."
Cree Summer
Cree Summer is leading the next generation of superhero fans, as she plays Catwoman in DC Super Hero Girls.
Summer is a singer and actress, best known for playing as Winifred "Freddie" Brooks on the NBC series A Different World. She has also voiced a number of animated characters, such as Penny in the 1983 movie Inspector Gadget.
---
written by Betti Halsell, Hollywood Melanin staff writer
'Emancipation': Will Smith Fights For Freedom and Family In New Drama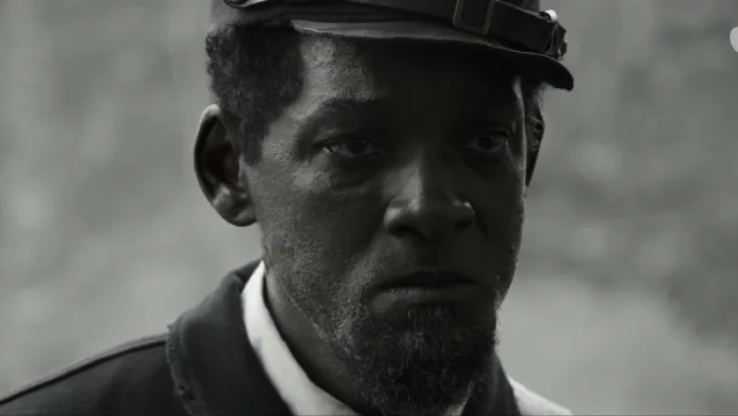 Will Smith returns to the screen following the infamous Oscar scandal with a new drama titled Emancipation, helmed by Equalizer director Antoine Fuqua. The historical action film will launch on Apple TV+ on December 9.
Synopsis: Peter (Smith), a slave, flees a plantation in Louisiana after he was whipped within an inch of his life. He has to outwit cold-blooded hunters and the unforgiving swamps of Louisiana on a torturous journey north.
Watch the official trailer above.
"AVATAR: THE WAY OF WATER": NEW TRAILER RELEASED
20th Century Studios has released a new trailer for "Avatar: The Way of Water," the sequel to James Cameron's highest-grossing film of all time.
Set more than a decade after the events of the first film, "Avatar: The Way of Water" begins to tell the story of the Sully family (Jake, Neytiri, and their kids), the trouble that follows them, the lengths they go to keep each other safe, the battles they fight to stay alive, and the tragedies they endure.
Directed by James Cameron, the sequel stars Sam Worthington, Zoe Saldaña, Sigourney Weaver, Stephen Lang, and Kate Winslet.
"Avatar: The Way of Water" opens in theaters on December 16. Watch the newly released trailer below.
Angelina Jolie's Daughter Zahara Will Attend an HBCU (Video)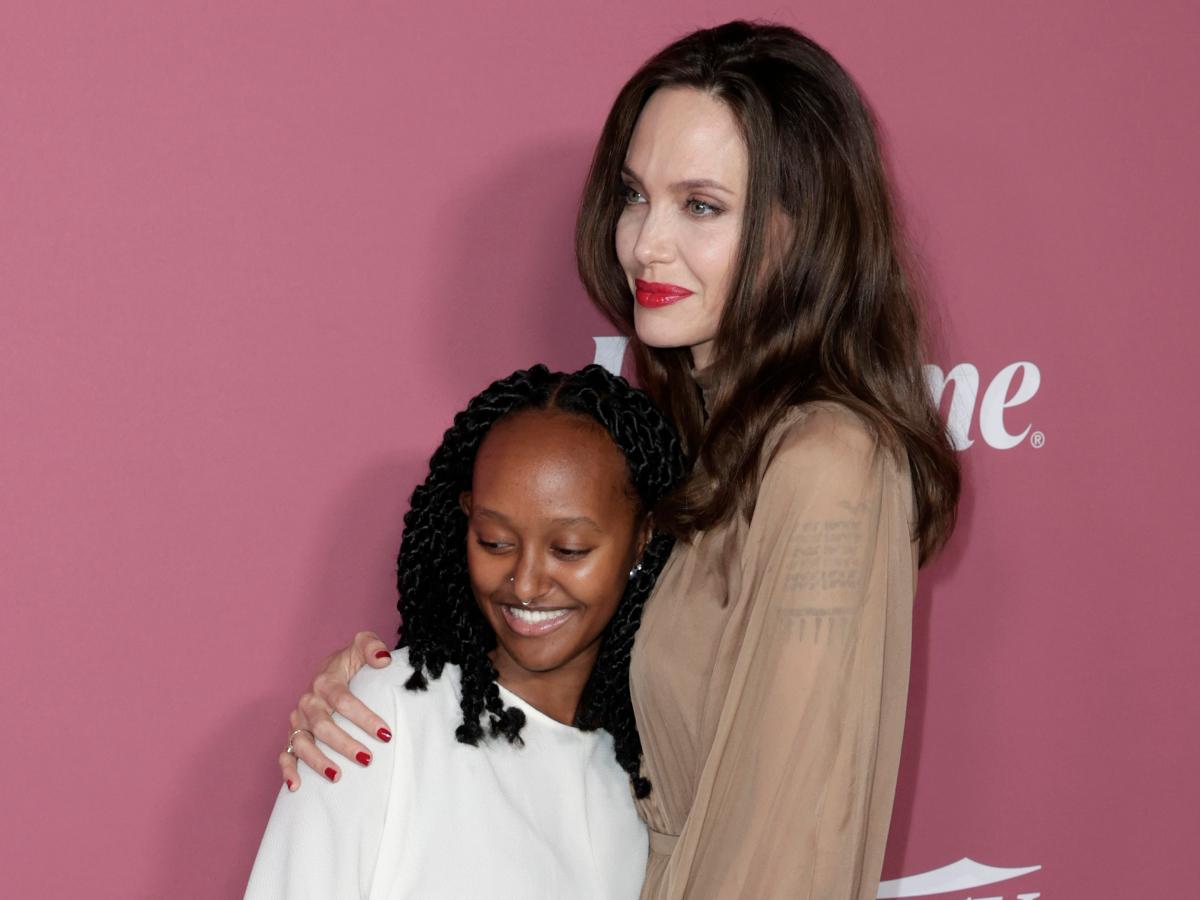 Angelina Jolie's daughter Zahara Marley Jolie-Pitt is college bound!
On Sunday, the Oscar-winning actor announced her 17-year-old will be attending Spelman College, an HBCU, this fall. Included in Jolie's post is a picture of Zahara posing with schoolmates and a caption that read,
"Zahara with her Spelman sisters! Congratulations to all new students starting this year," the mother of six wrote. "A very special place and an honor to have a family member as a new Spelman girl. #spelman #spelmancollege #spelmansisters #HBCU."
In addition to the Eternals star's post, a video taken during an alumni college event was published on TikTok. The clip, which has now gone viral, shows Jolie attempting to join in on the electric slide. You can watch it below.