The Upshaws is a Hit! One of Top Trending Shows on Netflix
The Upshaws is doing it big as fans take to social media to highlight the newest comedy series on Netflix. Wanda Sykes and Mike Epps bring comedy gold to the elegance and charming essence Kim Fields carries onto the screen, and the audience can't stop raving about it. 
The series showcases a black-owned business in a realistic family setting. Although the Upshaw family may have a few wrinkles and clashing personalities, there is still love in their core. 
Lucretia Turner (Sykes) sticks by her younger sister's side, Regina Upshaw (Fields), even through the distaste for Regina's husband, Bennie Upshaw (Epps). Lucretia and Bennie toss out sly remarks throughout the episodes and silently battle for the seat at the head of the Upshaw table. 
The Upshaw children include Benard Jr. (Jermelle Simon), Aaliyah (Khali Spraggins), and Maya (Journey Christin).
The sitcom also projects the modern narrative of an integrated family – Bennie has another son, Kelvin Upshaw, who he co-parents with Tasha (Gabrielle Dennis). 
Bennie owns his own shop with Lucretia as the co-owner. He works at his shop with old friend "Duck" (Page Kennedy), who has recently been released from prison and has turned a new leaf by digging heavier into his faith. 
Epps and Sykes work as comedic anchors that keep the drama from overpowering the series. Their banter and rhythm have been noteworthy since the show aired in May of 2021. Sykes is working as co-showrunner and executive producer of the show. Other producers include Epps, Regina Hicks, Dan Spilo, Page Hurwitz, and Niles Kirchner. 
Fields tweeted her excitement earlier in May as the series made its way to the number one spot in Netflix's Top 10 most-watched list in the U.S. She posted, "My thumbs been hovering over the Keyboard for 17 mins waiting on my brain and heart to find the words…I'm a writer and poet, a lover of words, yet I am speechless…to be continued." 
Sykes and Epps appeared on the Kelly Clarkson Show and shared their history of knowing each other in the comedy world for 25 years. According to Sykes, Mike wanted to do a show about a working-class American family in the midwest. Epps called Sykes to put the show together. 
Sykes told Clarkson, "Im so glad he did call me, because it was a great idea, we wanted to just show that part of America thats not represented."
Epps also explained the significance of the show, "We all grew up watching All in the Family and Good Times–and you know I think people who grew up in that era that are in the business–we understand those jokes, we understand the timing so when you get that group of people to write and perform it, you come up with like Wanda say, 'some comedy gold."
Catch The Upshaws on Netflix. Now streaming!
Watch: Penny is All Grown Up in 'The Proud Family: Louder and Prouder' Trailer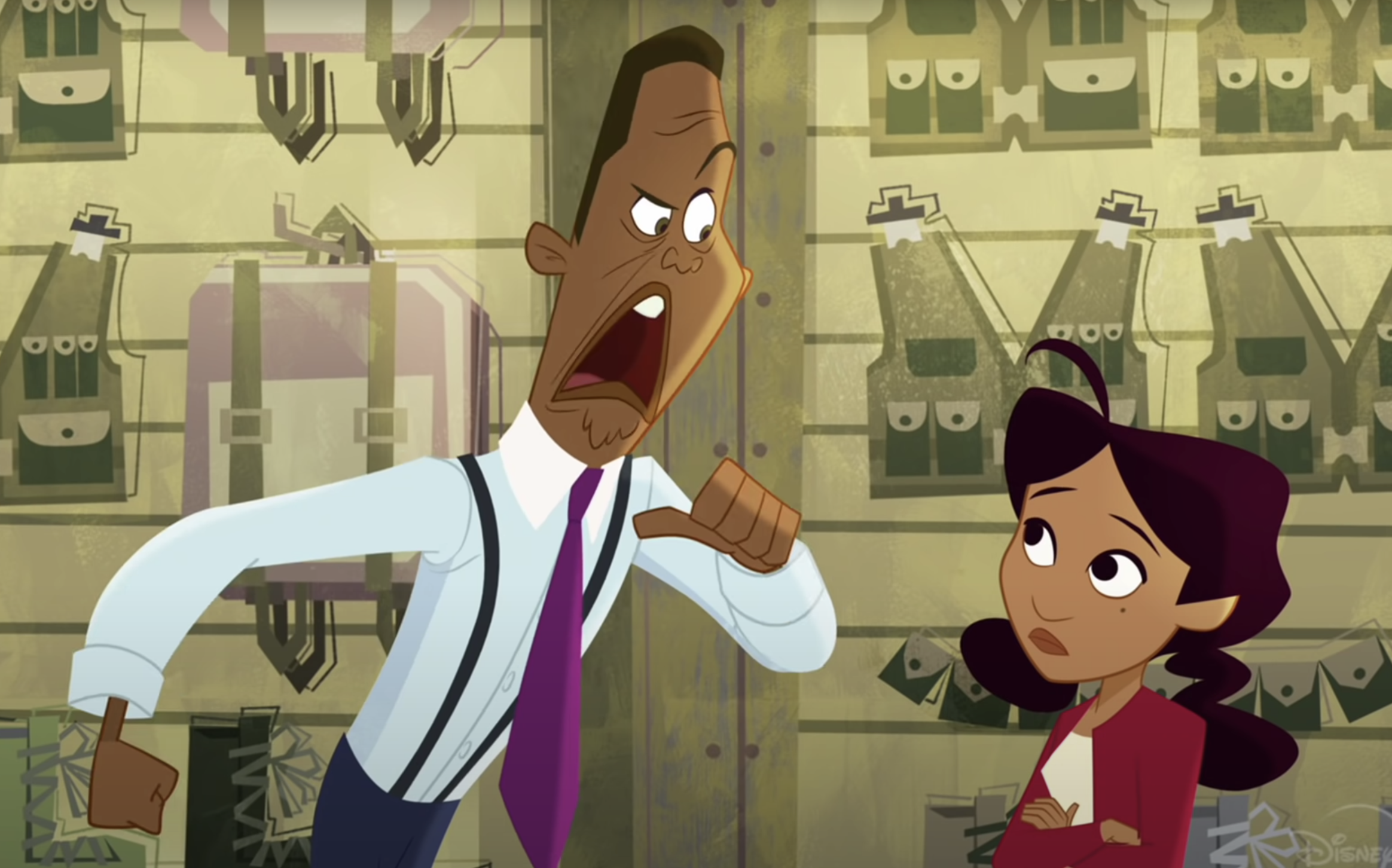 Disney+ has released the first trailer for its highly anticipated animated series reboot. The streaming platform is bringing back The Proud Family  20 years later, with the original cast reprising their roles.
The show will continue to tell the story of Penny Proud and her family – parents Oscar and Trudy, twin siblings, and grandma Suga Mama.
Returning voices include Kyla Pratt as Penny Proud, Tommy Davidson as Oscar Proud, Paula Jai Parker as Trudy Proud, JoMarie Payton as Suga Mama, Cedric the Entertainer as Uncle Bobby, Carlos Mencia as Felix Boulevardez, Maria Canals-Barrera as Sunset Boulevardez, Alvaro Gutierrez as Papi, Karen Malina White as Dijonay Jones, Soleil Moon Frye as Zoey Howzer, and Alisa Reyes as LaCienega Boulevardez.
Joining the cast are Keke Palmer as young activist Maya Leibowitz-Jenkins and Asante Blackk as Penny's boyfriend Kareem.
The returning series will also feature guest voice-overs from stars such as Lizzo, Lil Nas X, Tiffany Haddish, and Cedric the Entertainer among others.
The Proud Family: Louder and Prouder premieres Feb. 23 on Disney+. Check out the trailer below.
Mary J Blige's Most Memorable roles: From Guest Appearances to an Oscar Nomination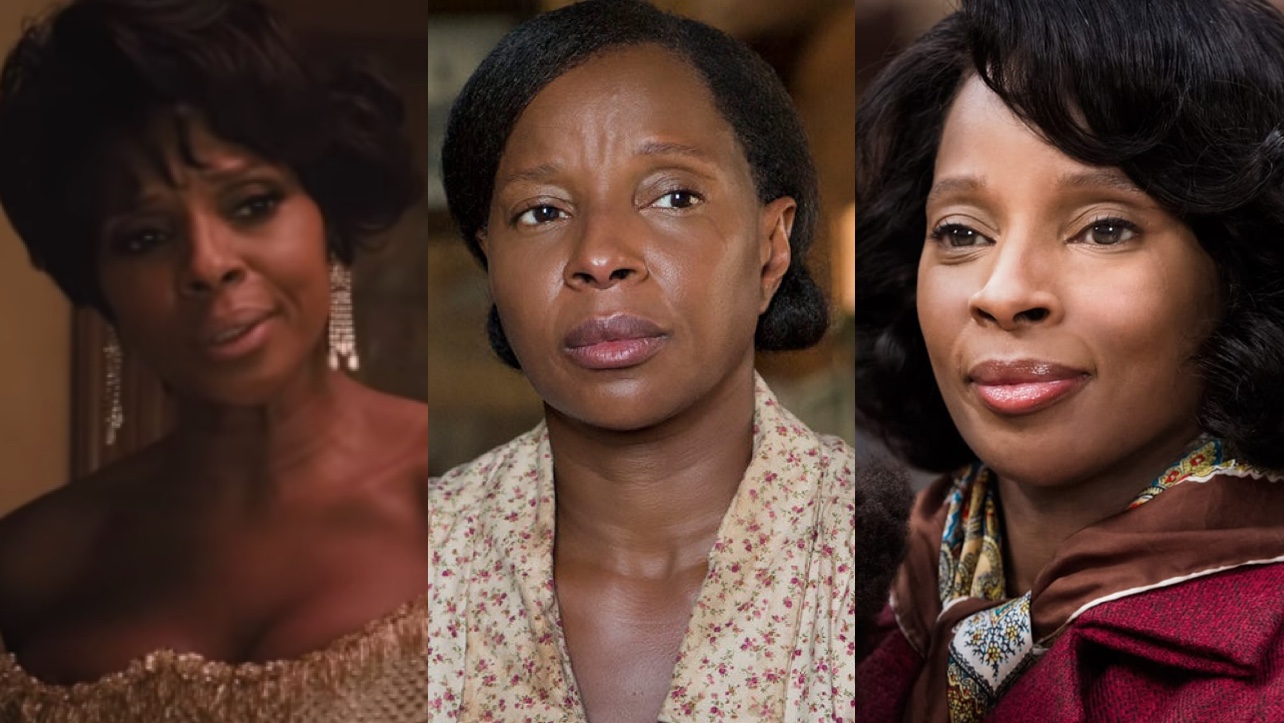 Mary J Blige has been a music icon for many years now. With 13 studio albums and many awards, she has made her name known across the globe. Today, however, her portfolio includes not only music-related accolades. The R&B queen is making significant strides in the television and film industry. One of the biggest of them was her 2018 Oscar nomination for supporting actress for her role in Netflix's Mudbound. And this is just the beginning!
Here are Blige's most memorable television and movie roles thus far.
I Can Do All Bad By Myself (2009)
Tyler Perry gave Blige her first feature film role. She played an inspiring singing bartender at the nightclub. Before this, the singer/songwriter only had cameos on television. I Can Do All Bad By Myself also starred Taraji P. Henson.
The Last Days Of Ptolemy Grey: New Series Starring Samuel L. Jackson Gets Premiere Date & First-Look Images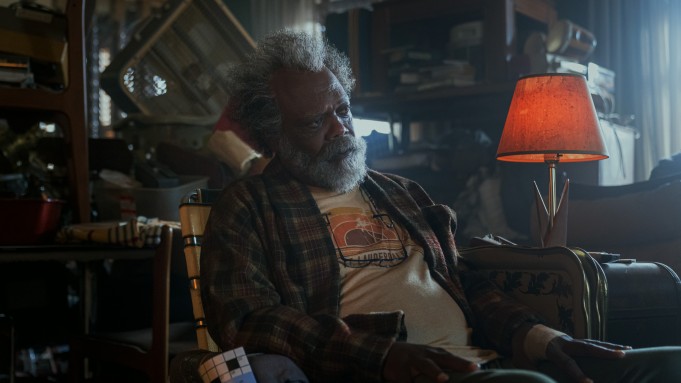 Apple TV+ has announced the premiere date and released the first-look images for its new limited series, The Last Days of Ptolemy Grey. The six-episode drama stars Oscar-nominated Samuel L. Jackson in the titular role. BAFTA-nominated Dominique Fishback (Judas and The Black Messiah) will join the Hollywood heavyweight.
Based on the novel by Walter Mosley, The Last Days of Ptolemy Grey follows the story of a lonely dementia patient forgotten by his family and friends. Suddenly left without his trusted caretaker and on the brink of sinking even deeper into his ill state, Ptolemy is assigned to the care of orphaned teenager Robyn (Fishback). When they learn about a treatment that can restore Ptolemy's dementia-addled memories, it begins a journey toward shocking truths about the past, present, and future.
Other cast members include Cynthia Kaye McWilliams (Real Husbands of Hollywood), Damon Gupton (Criminal Minds), Marsha Stephanie Blake (When They See Us), Walton Goggins (The Hateful Eight), and Omar Miller (Ballers).
The Last Days of Ptolemy Grey is executive produced by Mosley and Jackson, and his wife of 40 years, LaTanya Richardson.
The highly anticipated series will debut with two episodes on March 11, 2022, according to Deadline. After that, episodes will drop weekly, every Friday.