The Upshaws is a Hit! One of Top Trending Shows on Netflix
The Upshaws is doing it big as fans take to social media to highlight the newest comedy series on Netflix. Wanda Sykes and Mike Epps bring comedy gold to the elegance and charming essence Kim Fields carries onto the screen, and the audience can't stop raving about it. 
The series showcases a black-owned business in a realistic family setting. Although the Upshaw family may have a few wrinkles and clashing personalities, there is still love in their core. 
Lucretia Turner (Sykes) sticks by her younger sister's side, Regina Upshaw (Fields), even through the distaste for Regina's husband, Bennie Upshaw (Epps). Lucretia and Bennie toss out sly remarks throughout the episodes and silently battle for the seat at the head of the Upshaw table. 
The Upshaw children include Benard Jr. (Jermelle Simon), Aaliyah (Khali Spraggins), and Maya (Journey Christin).
The sitcom also projects the modern narrative of an integrated family – Bennie has another son, Kelvin Upshaw, who he co-parents with Tasha (Gabrielle Dennis). 
Bennie owns his own shop with Lucretia as the co-owner. He works at his shop with old friend "Duck" (Page Kennedy), who has recently been released from prison and has turned a new leaf by digging heavier into his faith. 
Epps and Sykes work as comedic anchors that keep the drama from overpowering the series. Their banter and rhythm have been noteworthy since the show aired in May of 2021. Sykes is working as co-showrunner and executive producer of the show. Other producers include Epps, Regina Hicks, Dan Spilo, Page Hurwitz, and Niles Kirchner. 
Fields tweeted her excitement earlier in May as the series made its way to the number one spot in Netflix's Top 10 most-watched list in the U.S. She posted, "My thumbs been hovering over the Keyboard for 17 mins waiting on my brain and heart to find the words…I'm a writer and poet, a lover of words, yet I am speechless…to be continued." 
Sykes and Epps appeared on the Kelly Clarkson Show and shared their history of knowing each other in the comedy world for 25 years. According to Sykes, Mike wanted to do a show about a working-class American family in the midwest. Epps called Sykes to put the show together. 
Sykes told Clarkson, "Im so glad he did call me, because it was a great idea, we wanted to just show that part of America thats not represented."
Epps also explained the significance of the show, "We all grew up watching All in the Family and Good Times–and you know I think people who grew up in that era that are in the business–we understand those jokes, we understand the timing so when you get that group of people to write and perform it, you come up with like Wanda say, 'some comedy gold."
Catch The Upshaws on Netflix. Now streaming!
Teyana and Iman's Reality Show Renewed For 2nd Season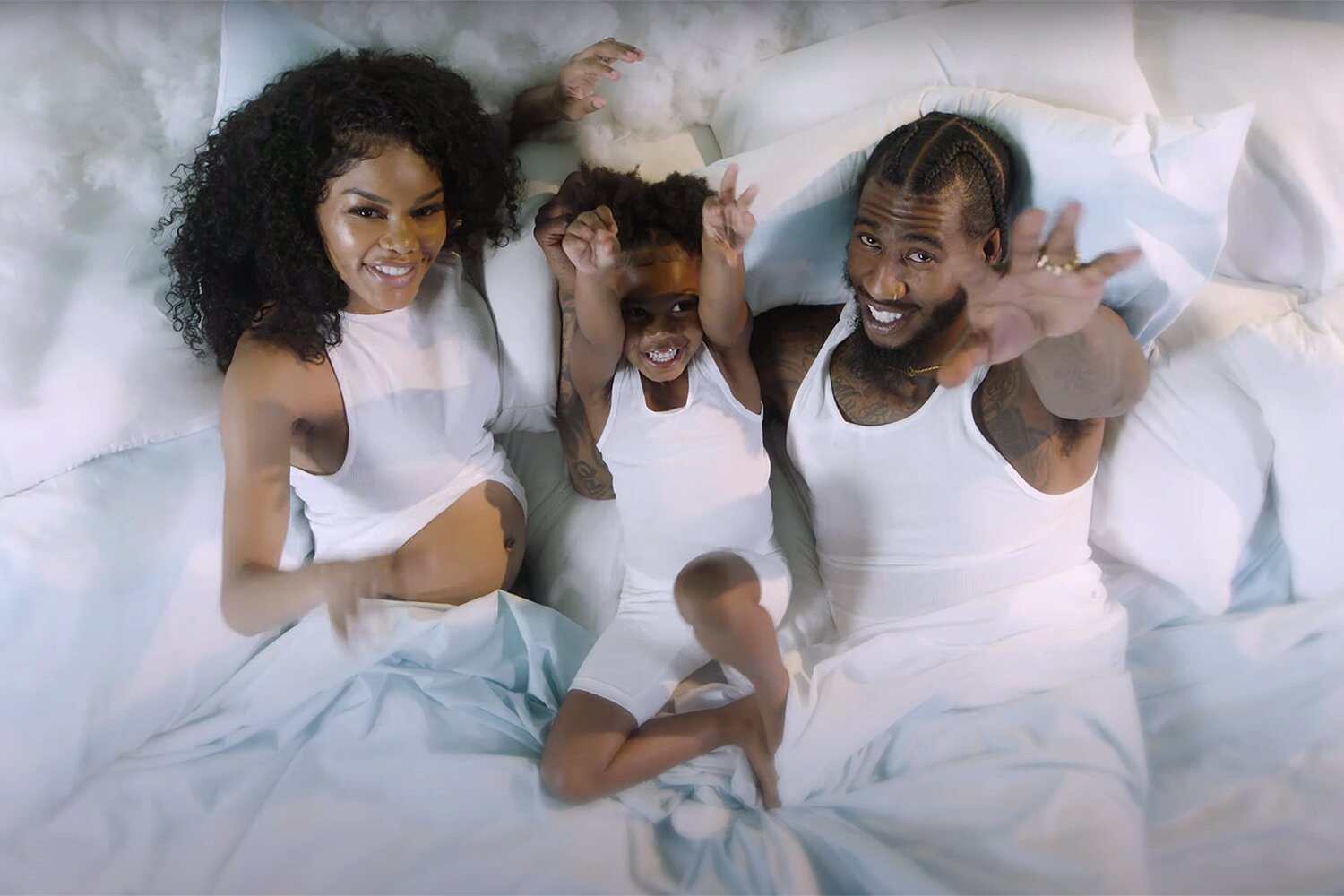 Teyana Taylor and Iman Shumpert are set to return with their unscripted reality series We Got Love Teyana & Iman, The Jasmine Brand exclusively reported. According to the publication, E! will renew the show as it scored high viewership ratings.
The series gives an unfiltered peek behind the curtain as the power couple – the R&B singer and NBA champion, along with their tight-knit entourage of family and friends, continue building their empire, all while juggling their careers and busy home life.
We Got Love Teyana & Iman first aired in June. The final episode dropped on Wednesday, September 15.
In the season finale titled Fast Tunes at Aunties High, Teyana and Iman can be seen attending a recreated High School prom. Since the R&B singer missed out on the experience, the NBA champion and his team attempt to put together a dream prom for Teyana.
After episode 8 aired, viewers took it to Twitter to share their reactions.
One user wrote, "The Prom was beautiful glad she got to have one, The team did a great job bringing everything together."
Another said, "Aww so sweettt! And he bought Hot Cheetos and Skittles!? LOL He the one sis!"
Fans also have expressed wanting more of the show. @SusieCarmichael tweeted, "I just wanna thank Junie for allowing Teyana and Iman for being on her show this season. Looking forward to a new season in the future."
E! has not made an official announcement of the renewal at this time, but we are expecting it any day now.
'The Amber Ruffin Show' Renewed For Season Two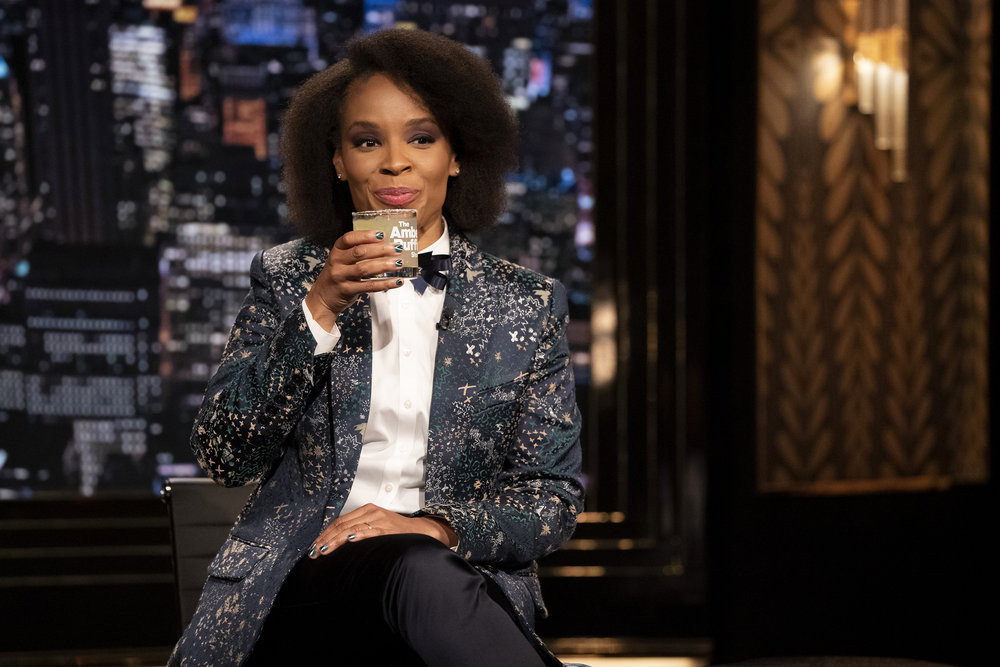 Peacock's Emmy-nominated late-night series has been renewed for a second season, Variety reported.
"We are thrilled to keep doing what we love for another season," said host, writer, and executive producer Amber Ruffin in a statement. "Margaritas for everyone!"
The show is a mix of weekly news and comedy, now with a live studio audience. It sees Ruffin sharing her signature take on important events with added bits, songs, and bowties.
Season one of the critically-acclaimed series will conclude this Friday, September 17. The second season will kick off on Friday, October 8, with all-new episodes dropping every Friday.
In addition to hosting her own show, Ruffin is also a writer and performer for NBC's Late Night with Seth Meyers. She was the first African American woman to write for a late-night network talk show in the U.S.
Jabari Banks To Star In The Fresh Prince Reboot
The 1990s sitcom remake has found its new Fresh Prince!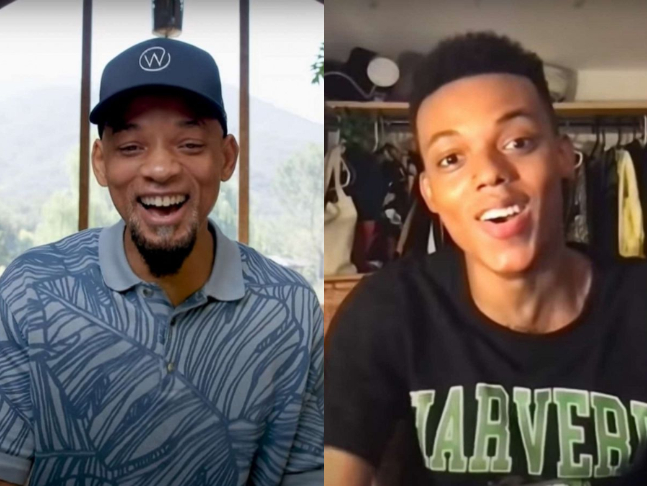 The 1990s sitcom remake has found its new Fresh Prince! Philadelphia native Jabari Banks will star in the lead role that was once Will Smith's, Variety reported.
Smith surprised the actor with the life-changing news via Zoom call. You can watch the video below.
Set in the present, Bel-Air is a one-hour dramatic retelling of the classic that recounts "Will's complicated journey from the streets of West Philadelphia to the gated mansions of Bel-Air. With a reimagined vision, Bel-Air will dive deeper into the inherent conflicts, emotions, and biases that were impossible to fully explore in a 30-minute sitcom format while still delivering swagger and nods to the original show."
Writer-director Morgan Cooper kick-started the project with his viral four-minute short film released in March 2019. Described as "a reinterpretation" that brings the story "into modern-day life in 2019," the spec trailer received a lot of praise and caught the attention of many fans and Smith himself. Cooper is set to direct, co-write, and executive produce the project, which has received a two-season order.
Smith will executive produce via Westbrook Studios along with Quincy Jones, Benny Medina, and original series creators Andy and Susan Borowitz.