The Upshaws is a Hit! One of Top Trending Shows on Netflix
The Upshaws is doing it big as fans take to social media to highlight the newest comedy series on Netflix. Wanda Sykes and Mike Epps bring comedy gold to the elegance and charming essence Kim Fields carries onto the screen, and the audience can't stop raving about it. 
The series showcases a black-owned business in a realistic family setting. Although the Upshaw family may have a few wrinkles and clashing personalities, there is still love in their core. 
Lucretia Turner (Sykes) sticks by her younger sister's side, Regina Upshaw (Fields), even through the distaste for Regina's husband, Bennie Upshaw (Epps). Lucretia and Bennie toss out sly remarks throughout the episodes and silently battle for the seat at the head of the Upshaw table. 
The Upshaw children include Benard Jr. (Jermelle Simon), Aaliyah (Khali Spraggins), and Maya (Journey Christin).
The sitcom also projects the modern narrative of an integrated family – Bennie has another son, Kelvin Upshaw, who he co-parents with Tasha (Gabrielle Dennis). 
Bennie owns his own shop with Lucretia as the co-owner. He works at his shop with old friend "Duck" (Page Kennedy), who has recently been released from prison and has turned a new leaf by digging heavier into his faith. 
Epps and Sykes work as comedic anchors that keep the drama from overpowering the series. Their banter and rhythm have been noteworthy since the show aired in May of 2021. Sykes is working as co-showrunner and executive producer of the show. Other producers include Epps, Regina Hicks, Dan Spilo, Page Hurwitz, and Niles Kirchner. 
Fields tweeted her excitement earlier in May as the series made its way to the number one spot in Netflix's Top 10 most-watched list in the U.S. She posted, "My thumbs been hovering over the Keyboard for 17 mins waiting on my brain and heart to find the words…I'm a writer and poet, a lover of words, yet I am speechless…to be continued." 
Sykes and Epps appeared on the Kelly Clarkson Show and shared their history of knowing each other in the comedy world for 25 years. According to Sykes, Mike wanted to do a show about a working-class American family in the midwest. Epps called Sykes to put the show together. 
Sykes told Clarkson, "Im so glad he did call me, because it was a great idea, we wanted to just show that part of America thats not represented."
Epps also explained the significance of the show, "We all grew up watching All in the Family and Good Times–and you know I think people who grew up in that era that are in the business–we understand those jokes, we understand the timing so when you get that group of people to write and perform it, you come up with like Wanda say, 'some comedy gold."
Catch The Upshaws on Netflix. Now streaming!
'The Wonder Years' Reboot Teaser Features a Black Middle-Class Family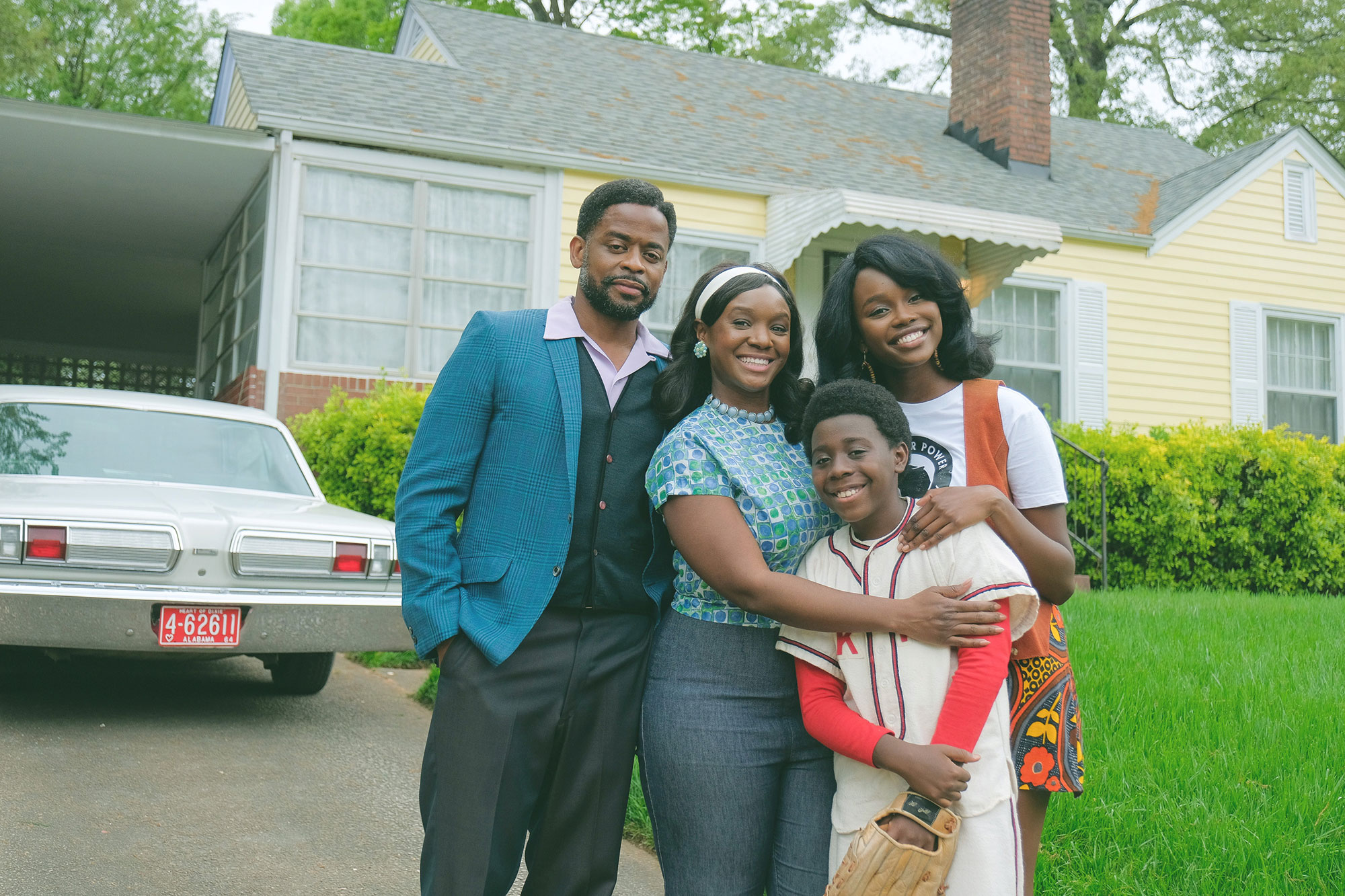 written by Nichelle Taylor
ABC has released the first trailer for its coming-of-age story set in the late 1960s that features a Black middle-class family from Montgomery, Alabama. The original show ran for 6 seasons, from 1988 to 1993.
The heart of the show, and the central character Dean, will be played by Elisha "EJ" Williams. The series will chronicle Dean's adolescent years as he ascertains his role in his family and the outside world.
The cast also includes Dulé Hill, who will star as Bill, a loving father and musician, Saycon Sengbloh as his insightful and well-disposed wife Lillian, and Laura Kariuki as Dean's older sister, Kim.
Additionally, Don Cheadle will lend his voice as the narrator and adult version of Dean. Throughout the narration, "Adult Dean" will recall his life experiences as he enters a new phase of his life as a grandfather.
Like the early version of the series, Dean will fancy a love interest named Keisa Clemmons played by Milan Ray.
Fred Savage will direct the pilot and executive produce the series along with Daniels, comedy writer Saladin K. Patterson and Marc Velez. The co-creator of the original show, Neal Marlens, will serve as a consultant.
ABC ordered the pilot for the series earlier this year. Watch the first official teaser below.
'The Game' Reboot Is In The Works With Some Original Cast Set To Return
Paramount+ announced that they are bringing backThe Game with some original cast members confirmed to return.
According to the streamer, the reboot will "offer a modern-day examination of Black culture through the prism of pro football. The team will tackle racism, sexism, classism, and more as they fight for fame, fortune, respect, and love—all while trying to maintain their souls as they each play The Game."
The Game revival will not exactly follow the original. Paramount+ says the location will move from San Diego to Las Vegas. The 10-episode series will feature some original cast members, including Wendy Raquel Robinson (Tasha Mack) and Hosea Chanchez (Malik Wright), as well as new faces.
Mara Brock Akil, the show's original creator, will executive produce. "Fifteen years ago, I created The Game and am so proud of the success we had and that I was able to create characters and stories that resonated with so many people," She said in a statement. "I couldn't be happier about leaving my beloved characters like Tasha Mack and Malik Wright in the hands of Devon, Wendy, and Hosea, who I know will build off of the rich foundation the show has."
Jesse Williams To Exit 'Grey's Anatomy' After 12 Seasons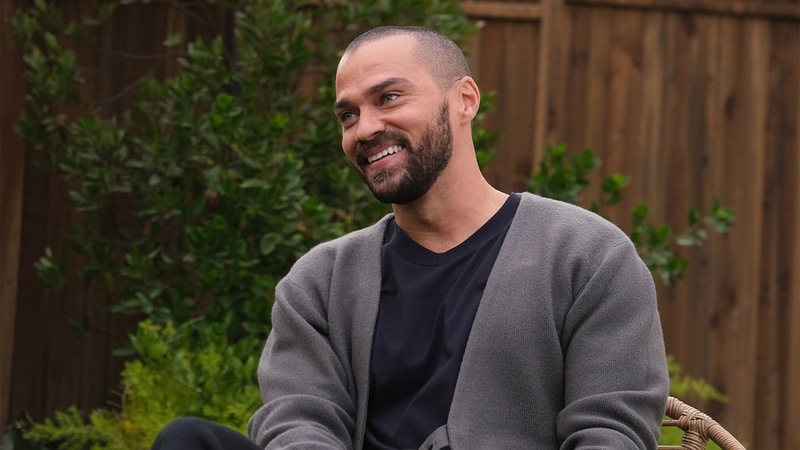 Jesse Williams will not be returning to Grey's Anatomy after this season.
The actor who portrays the handsome surgeon Jackson Avery has starred in the medical drama since 2009. He originally joined as recurring and was promoted to a series regular in season 7.
"I will forever be grateful for the boundless opportunities provided me by Shonda [Rhimes], the network, studio, fellow castmates, our incredible crew, Krista [Vernoff], Ellen [Pompeo], and Debbie [Allen]," Williams said in a statement to Deadline.
"As an actor, director and person, I have been obscenely lucky to learn so much from so many, and I thank our beautiful fans, who breathe so much energy and appreciation into our shared worlds."
"Jesse Williams is an extraordinary artist and activist. Watching his evolution these past 11 years both on screen and off has been a true gift," Grey's Anatomy executive producer/showrunner Krista Vernoff said in a statement. "Jesse brings so much heart, such depth of care, and so much intelligence to his work. We will miss Jesse terribly, and we will miss Jackson Avery — played to perfection for so many years."
The news about the actor exiting the show came during Thursday's (May 6) episode. Williams' final episode, titled "Tradition," is set to air on May 20.