The Upshaws is a Hit! One of Top Trending Shows on Netflix
The Upshaws is doing it big as fans take to social media to highlight the newest comedy series on Netflix. Wanda Sykes and Mike Epps bring comedy gold to the elegance and charming essence Kim Fields carries onto the screen, and the audience can't stop raving about it. 
The series showcases a black-owned business in a realistic family setting. Although the Upshaw family may have a few wrinkles and clashing personalities, there is still love in their core. 
Lucretia Turner (Sykes) sticks by her younger sister's side, Regina Upshaw (Fields), even through the distaste for Regina's husband, Bennie Upshaw (Epps). Lucretia and Bennie toss out sly remarks throughout the episodes and silently battle for the seat at the head of the Upshaw table. 
The Upshaw children include Benard Jr. (Jermelle Simon), Aaliyah (Khali Spraggins), and Maya (Journey Christin).
The sitcom also projects the modern narrative of an integrated family – Bennie has another son, Kelvin Upshaw, who he co-parents with Tasha (Gabrielle Dennis). 
Bennie owns his own shop with Lucretia as the co-owner. He works at his shop with old friend "Duck" (Page Kennedy), who has recently been released from prison and has turned a new leaf by digging heavier into his faith. 
Epps and Sykes work as comedic anchors that keep the drama from overpowering the series. Their banter and rhythm have been noteworthy since the show aired in May of 2021. Sykes is working as co-showrunner and executive producer of the show. Other producers include Epps, Regina Hicks, Dan Spilo, Page Hurwitz, and Niles Kirchner. 
Fields tweeted her excitement earlier in May as the series made its way to the number one spot in Netflix's Top 10 most-watched list in the U.S. She posted, "My thumbs been hovering over the Keyboard for 17 mins waiting on my brain and heart to find the words…I'm a writer and poet, a lover of words, yet I am speechless…to be continued." 
Sykes and Epps appeared on the Kelly Clarkson Show and shared their history of knowing each other in the comedy world for 25 years. According to Sykes, Mike wanted to do a show about a working-class American family in the midwest. Epps called Sykes to put the show together. 
Sykes told Clarkson, "Im so glad he did call me, because it was a great idea, we wanted to just show that part of America thats not represented."
Epps also explained the significance of the show, "We all grew up watching All in the Family and Good Times–and you know I think people who grew up in that era that are in the business–we understand those jokes, we understand the timing so when you get that group of people to write and perform it, you come up with like Wanda say, 'some comedy gold."
Catch The Upshaws on Netflix. Now streaming!
'The Best Man: Final Chapters' Trailer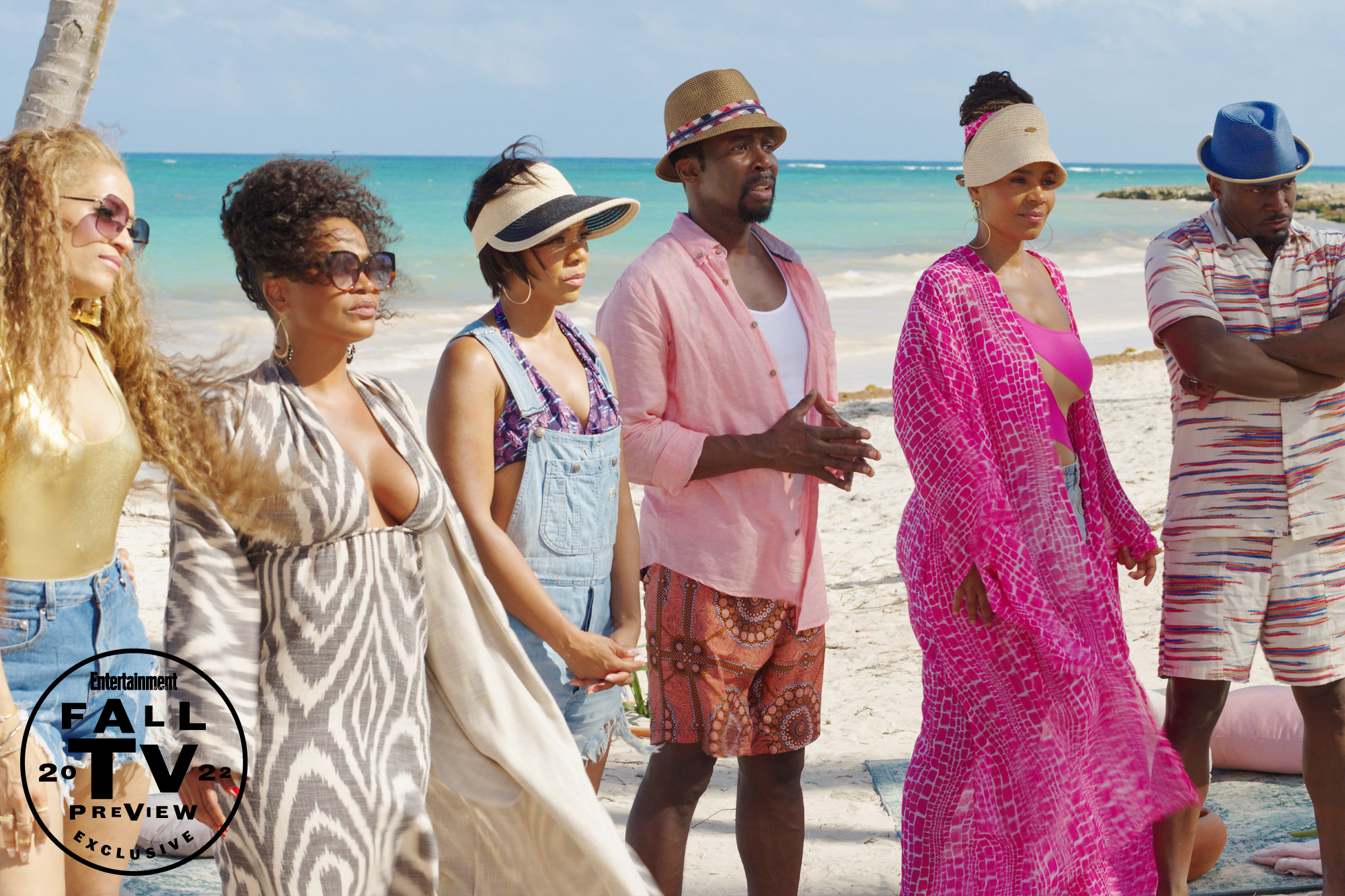 Based on The Best Man film franchise the upcoming limited series will catch up with Harper (Taye Diggs), Robyn (Sanaa Lathan), Jordan (Nia Long), Lance (Morris Chestnut), Quentin(Terrence Howard), Shelby (Melissa De Sousa), Candace (Regina Hall), and Murch (Harold Perrineau) as their relationships evolve and past issues resurface.
Written and directed by Malcolm D. Lee, the creator of the franchise, The Best Man: Final Chapters was filmed in multiple locations, including New York, New Jersey and the Dominican Republic.
"I am very excited to bring these iconic characters back to the fans who have supported us through this franchise," said Lee when the series was first announced. "We are thrilled to deliver everything one would expect from this group of friends in 'The Best Man' universe and take them through their final chapters."
The Peacock limited series will premiere all eight episodes December 22. Watch the trailer in the video posted above.
Martin Reunion First Look Trailer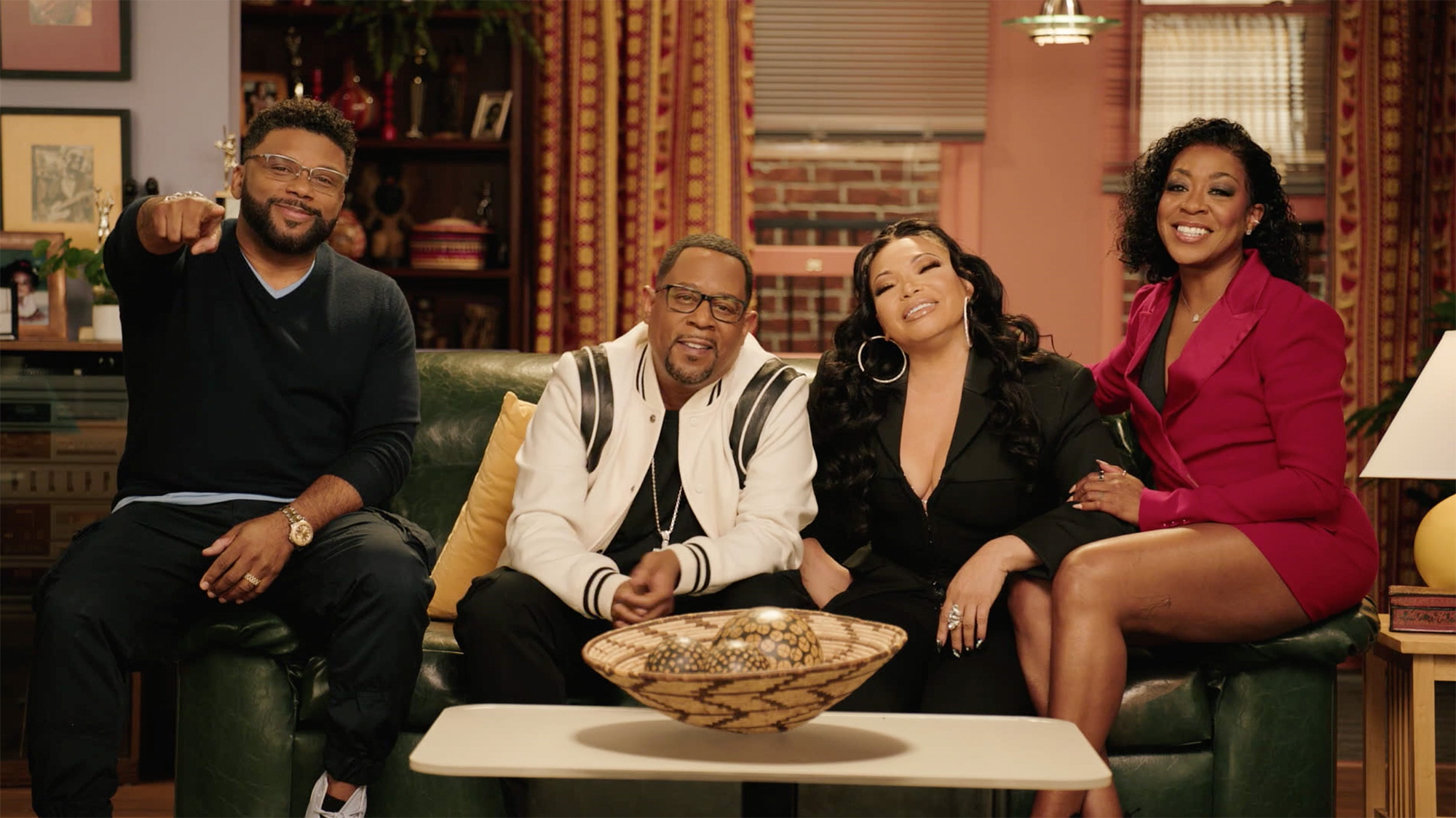 BET+ debuted the first look trailer for its highly-anticipated Martin reunion. Three decades later, the cast is reuniting for a special episode dropping on June 16.
Participating stars include Martin Lawrence, Tisha Campbell, Tichina Arnold, and Carl Anthony Payne II.
The trailer opens with a dedication to Thomas Mikal Ford, who played Tommy in the series. The actor sadly passed away in 2016 from an operation complication. He was 52.
Hosted by comedian Affion Crockett, the special will focus on the show's origin and evolution. In addition, it will feature interviews with the surviving cast, original directors, special musical performances, and behind-the-scenes must-sees.
Martin, which premiered in 1992, starred Lawrence – who played various characters, Campbell as Martin's girlfriend and later his wife, Gina; Arnold as Gina's best friend, Pam; and Martin's two best friends, Cole (Payne) and Tommy (played by the late Thomas Ford). The series concluded with season five due to the tensions between the two main cast members. People reported that Campbell sued Lawrence for "repeated and escalating sexual harassment, sexual battery, verbal abuse, and related threats" in 1997. The two later reconciled, with Campbell announcing in 2020 that she was "so glad that we're in a good place right now."
A Lizzo Documentary Is In The Works at HBO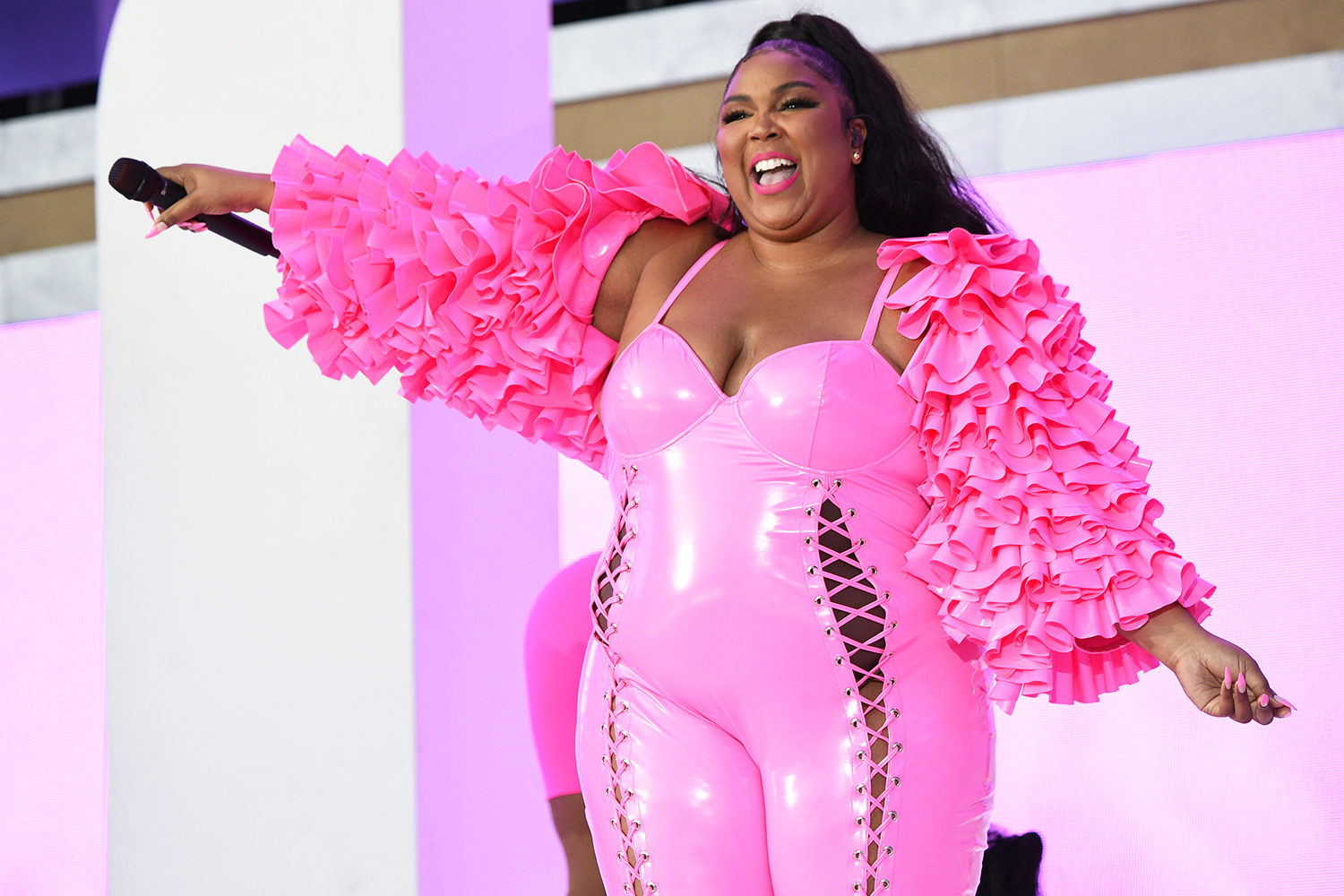 An untitled documentary about Lizzo is coming to HBO Max, the Grammy-winning artist recently announced at Warner Bros. Discovery Upfront in New York.
The doc will explore the artist's journey from her humble beginnings to her astonishing music career. Viewers will follow the Detroit native as she navigates the challenges of stardom.
"Growing up, I never dreamed I'd get to experience all of the things I've accomplished in my life, and I'm just getting started," Lizzo shared in a statement. "I'm so excited I get to share and relive my journey with my fans and HBO Max. From 'Cuz I Love You' to my dramatic world tour, losing and gaining love, and creating my new album' Special,' y'all get to see the amount of time, patience, blood, sweat, and tears that went into this process. It takes ten years to become an 'overnight success,' and hopefully, I can inspire other young creatives to keep going."
Directed by Doug Pray (HBO's The Defiant Ones) with Lizzo as the executive producer, the documentary will premiere following the release of the singer's studio album Special this fall.
The 34-year-old's creative portfolio has been expanding at a rapid pace. Just recently, she hosted SNL and launched an Amazon series titledWatch Out For The Big Grrrls.