Vivica A. Fox, Clifton Powell, and Christina Cooper To Star In Mann Robinson's New Series 'On Ten'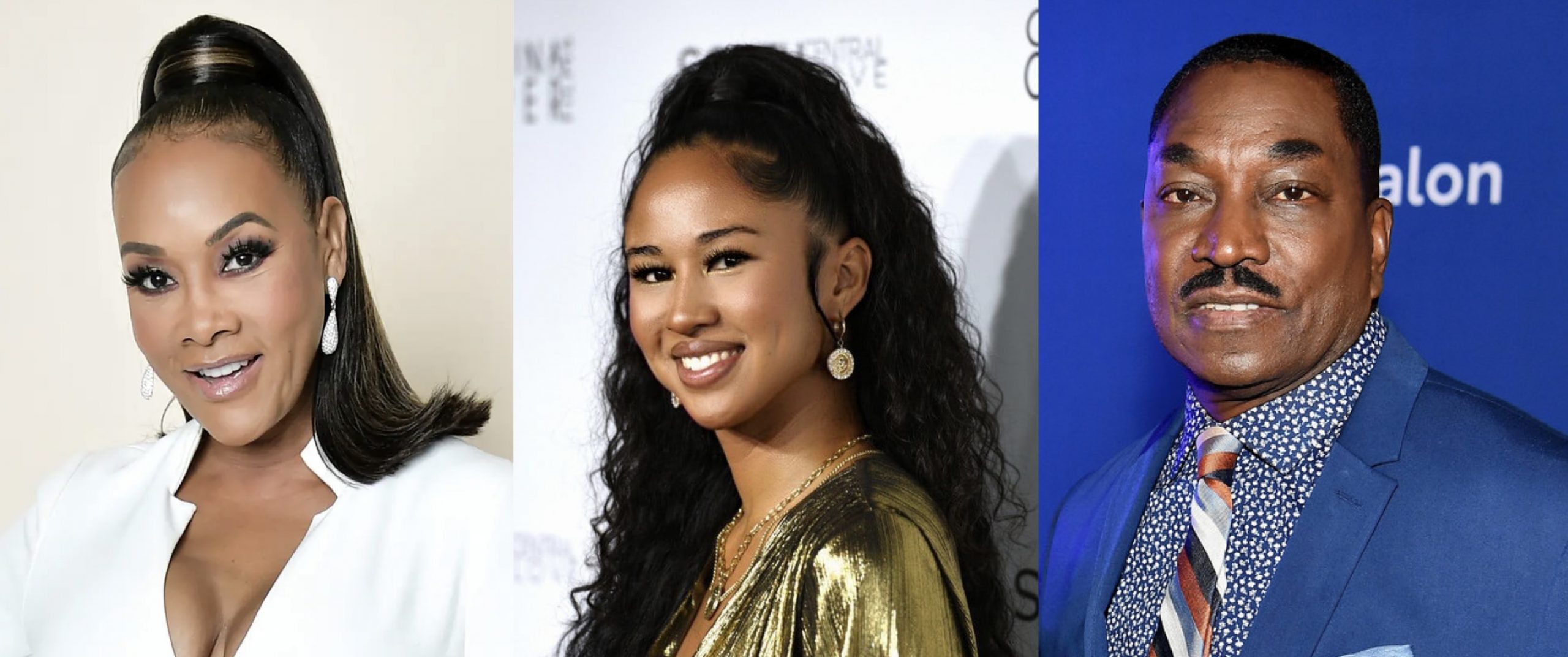 Atlanta, GA. – Director and producer Mann Robinson is teaming up with multi-talented actress and TV personality Torrei Hart on a one-of-a-kind drama series titled On Ten.
The series cannot be compared to any other show on television. The audience is introduced to Osaris Warlock, a gifted young man who sees the truest potential of his urban surroundings. He goes to business school to hone his innate ability to grow an empire.
The goal he sets out for himself is to turn his hood into the next Black Wall Street. He enlists his longtime girlfriend, Ebony (played by Christina Cooper), as his right hand and starts to buy the block back. However, The closer the couple gets to the goal, the more challenging it becomes. They both soon find out that you also have to be a killer to be effective.
Warlock's master plan stems from watching his mother struggle with having a lack of resources, which fell adjacent to him recently learning about the massacre in Tulsa, OK. As a result, the young man is now hellbent on growing a strong financial structure for his community by riding the fine line between illegal and legitimized business practices.
NAACP Image Awards winner Vivica A. Fox was tapped for this project as Mayor Brown. Her schedule has been tightly woven, as she also headlines two FOX SOUL shows – Cocktails With Queens on Mondays and FOX SOUL's The Screening Room.
Another heavyweight, ABFF winner Clifton Powell, has joined the cast. He will assume the role of Agent Morphan.
Talented newcomer Cooper will portray Ebony, Warlock's girlfriend. This will mark her first official series as a regular. The actress is taking Hollywood by storm, working in multiple areas of filmmaking. In 2019, the Los Angeles native directed and produced South Central Love, a visual message calling for an end to gun violence – a cause close to her heart, as she pulled from her experiences growing up in South Central LA.
Cooper is also a model and entrepreneur. She owns a women's wear collection inspired by her Jamaican roots called Island Gal.
The cast of On Ten's debut season will also include Sean Blakemore (Motives), E. Roger Mitchell (Full Count) and Michael Emory, Reality TV star and attorney Phaedra Parks, Instagram influencer and entrepreneur Jayda Wayda, acting legend Darius McCrary, and many more.
Robinson fortified his talents as a filmmaker and is well known in the Black entertainment circuit for his most recent projects: Super Turnt, Fruits of the Heart, and Troubled Waters (which aired on BET her & BET Plus). The director's debut film K.A.R.M.A. was released in the early 2000s. Soon after, he dived into producing hit independent films and series. By 2012, Robinson began to put together the strategy to direct On Ten, his TV drama, in multiple locations – Detroit, New York, and Atlanta.
The bulk of the upcoming series will be filmed in Atlanta, where Robinson has built a 20,000 square ft space – Mann Robinson Studios – a fully-equipped creative space, a central hub for high-quality projects produced in Georgia.
Robinson's co-producer, Hart, who will also star in the series, has been building her career as a comedian, writer, producer, and beauty business mogul. She launched her Youtube comedy channel, "PrettyFunnyFish," in 2012, which had rocket-fueled growth in popularity.
Hart's production company is vetted under the same name and captured the attention of business tycoon Russell Simmons. In partnership with Simmons, Hart has contributed creative content for All Def's digital platform while starring and co-writing in her short films.
Hart also cooperated with Zeus Network to develop the raw and unscripted talk show Talkin Sh%t while simultaneously having a reoccurring chair on Dish Nation.
The upcoming TV series will not be Robinson and Hart's first collaboration. Both have previously worked on a drama titled TURNT and its sequel, Super Turnt.
On Ten is scheduled to go into production this summer. The dates of the season one premiere have yet to be disclosed.
---
'The Man From Toronto' Trailer: Kevin Hart and Woody Harrelson Star In Action-Packed Comedy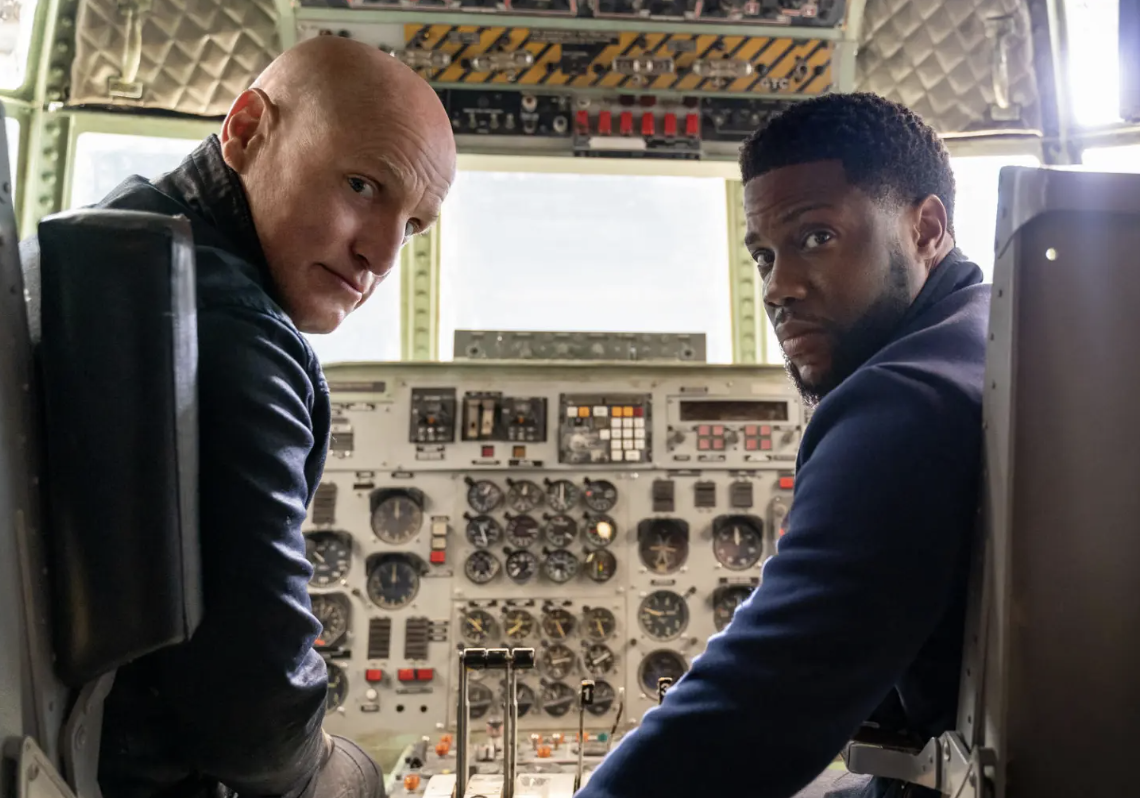 Kevin Hart and Woody Harrelson star in Netflix's upcoming action-packed comedy dropping on Netflix on June 24.
A case of mistaken identity arises after a screw-up sales consultant and the world's deadliest assassin—known only as The Man from Toronto— run into each other at a holiday rental.
'Bid For Love': BET Announces Premiere Date and Releases Official Trailer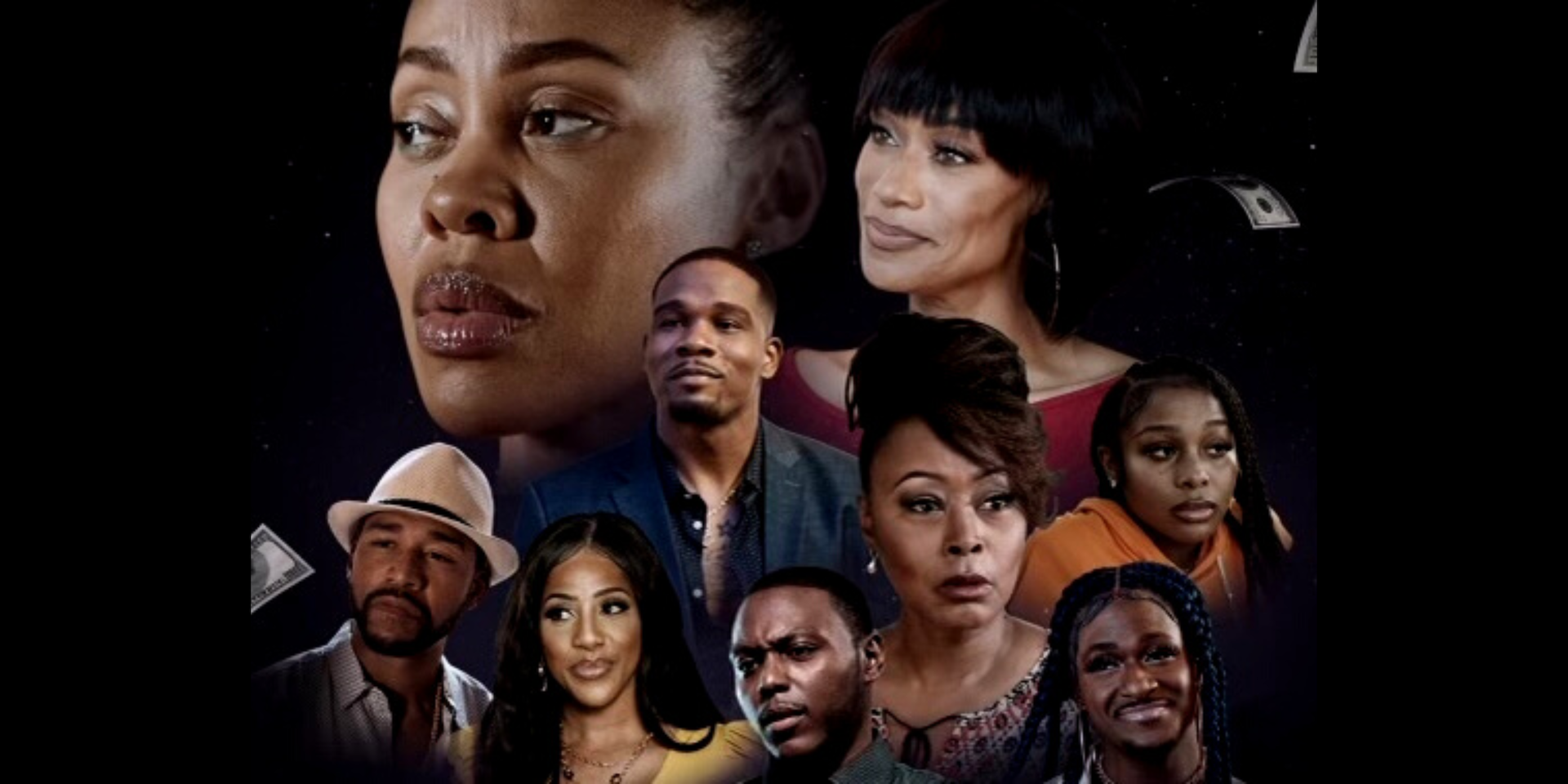 BET debuted the trailer for its upcoming original drama Bid For Love, set for a June release.
The cast includes Blue Kimble (Ruthless), Dawn Halfkenny (Saints & Sinners), Adrian Lockett (The Oval), Jermel Howard (BMF), Tami Roman (The Family Business), Nikki Dixon (First Christmas), Ptosha Storey (The Oval), Jayda Cheaves and Kwaylon Rogers.
Directed by Arthur Muhammad (Carter High), the story follows Sasha (Halfkenny) as she navigates life following a prison release. After serving time for her former drug trafficking boyfriend Memphis (Kimble), Sasha falls in love with Malik (Lockett), a generous and successful real estate entrepreneur. The man's motives for Sasha, however, are far from good. Malik slowly attempts to alienate her from family and friends as he secretly plots against her.
Bid For Love is produced by Lawainna Patterson, London Williams, Shauna D. Balfour, and Christina Cooper. The film will air on BET Her and BET+ on June 23. Watch the official trailer below.
Martin Reunion First Look Trailer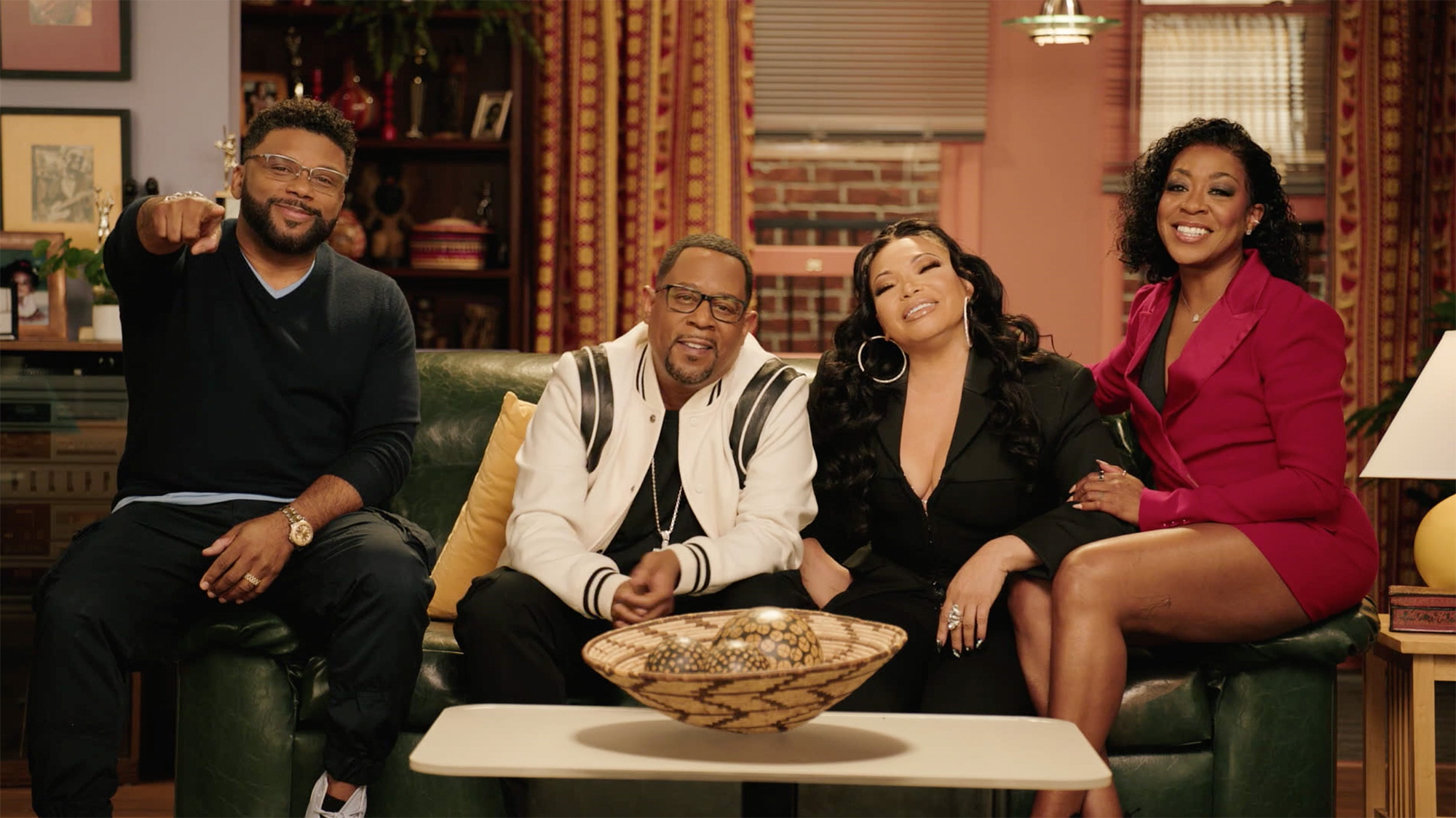 BET+ debuted the first look trailer for its highly-anticipated Martin reunion. Three decades later, the cast is reuniting for a special episode dropping on June 16.
Participating stars include Martin Lawrence, Tisha Campbell, Tichina Arnold, and Carl Anthony Payne II.
The trailer opens with a dedication to Thomas Mikal Ford, who played Tommy in the series. The actor sadly passed away in 2016 from an operation complication. He was 52.
Hosted by comedian Affion Crockett, the special will focus on the show's origin and evolution. In addition, it will feature interviews with the surviving cast, original directors, special musical performances, and behind-the-scenes must-sees.
Martin, which premiered in 1992, starred Lawrence – who played various characters, Campbell as Martin's girlfriend and later his wife, Gina; Arnold as Gina's best friend, Pam; and Martin's two best friends, Cole (Payne) and Tommy (played by the late Thomas Ford). The series concluded with season five due to the tensions between the two main cast members. People reported that Campbell sued Lawrence for "repeated and escalating sexual harassment, sexual battery, verbal abuse, and related threats" in 1997. The two later reconciled, with Campbell announcing in 2020 that she was "so glad that we're in a good place right now."