5 GREAT MOVIES/DOCUMENTARIES TO WATCH ON MLK DAY
SELMA (2014)
Although the Civil Rights Act of 1964 legally desegregated the South, discrimination was still rampant in certain areas, making it very difficult for blacks to register to vote. In 1965, an Alabama city became the battleground in the fight for suffrage. Despite violent opposition, Dr. Martin Luther King Jr. (David Oyelowo) and his followers pressed forward on an epic march from Selma to Montgomery, and their efforts culminated in President Lyndon Johnson signing the Voting Rights Act of 1965.
THE BUTLER (2013)
After leaving the South as a young man and finding employment at an elite hotel in Washington, D.C., Cecil Gaines (Forest Whitaker) gets the opportunity of a lifetime when he is hired as a butler at the White House. Over the course of three decades, Cecil has a front-row seat to history and the inner workings of the Oval Office. However, his commitment to his "First Family" leads to tension at home, alienating his wife (Oprah Winfrey) and causing conflict with his anti-establishment son.
THE ROSA PARKS STORY (2002)
This biopic tells the story of civil rights activist Rosa Parks (Angela Bassett) from her days as a private-school student to her public battle against racism and segregation. As a secretary for the National Association for the Advancement of Colored People, Parks defends local children who have been victimized by racism. But when she is arrested after refusing to give up her bus seat for a white passenger, Parks inspires the 1955 Montgomery Bus Boycott.
KING IN THE WILDERNESS (2018)
This HBO's documentary follows Dr. Martin Luther King Jr. during the last few years of his life, from the vital role he played in the Voting Rights Act of 1965 to his assassination in 1968.
THE LONG WALK HOME (1990)
Odessa Carter (Whoopi Goldberg) needs to get to work as a nanny in the home of the affluent Miriam Thompson (Sissy Spacek), but she refuses to take the bus. Odessa is participating in the Montgomery bus boycott, protesting against the inequality between blacks and whites, so Miriam decides to offer Odessa a ride to work every day. Though the community and Miriam's husband (Dwight Schultz) insist she not get involved, the relationship between Miriam and Odessa has already changed for the better.
Angelina Jolie's Daughter Zahara Will Attend an HBCU (Video)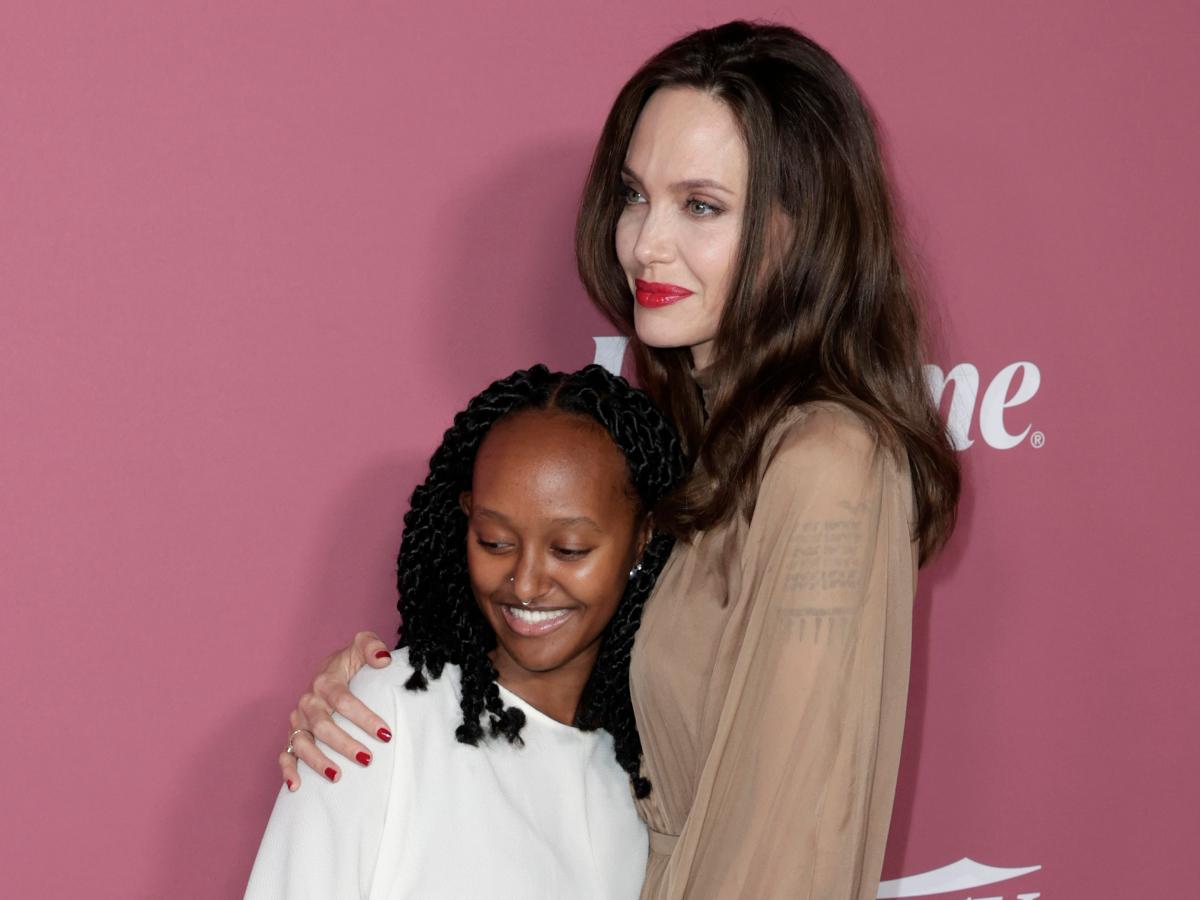 Angelina Jolie's daughter Zahara Marley Jolie-Pitt is college bound!
On Sunday, the Oscar-winning actor announced her 17-year-old will be attending Spelman College, an HBCU, this fall. Included in Jolie's post is a picture of Zahara posing with schoolmates and a caption that read,
"Zahara with her Spelman sisters! Congratulations to all new students starting this year," the mother of six wrote. "A very special place and an honor to have a family member as a new Spelman girl. #spelman #spelmancollege #spelmansisters #HBCU."
In addition to the Eternals star's post, a video taken during an alumni college event was published on TikTok. The clip, which has now gone viral, shows Jolie attempting to join in on the electric slide. You can watch it below.
'Black Panther: Wakanda Forever' Honors The Late Chadwick Boseman (Video)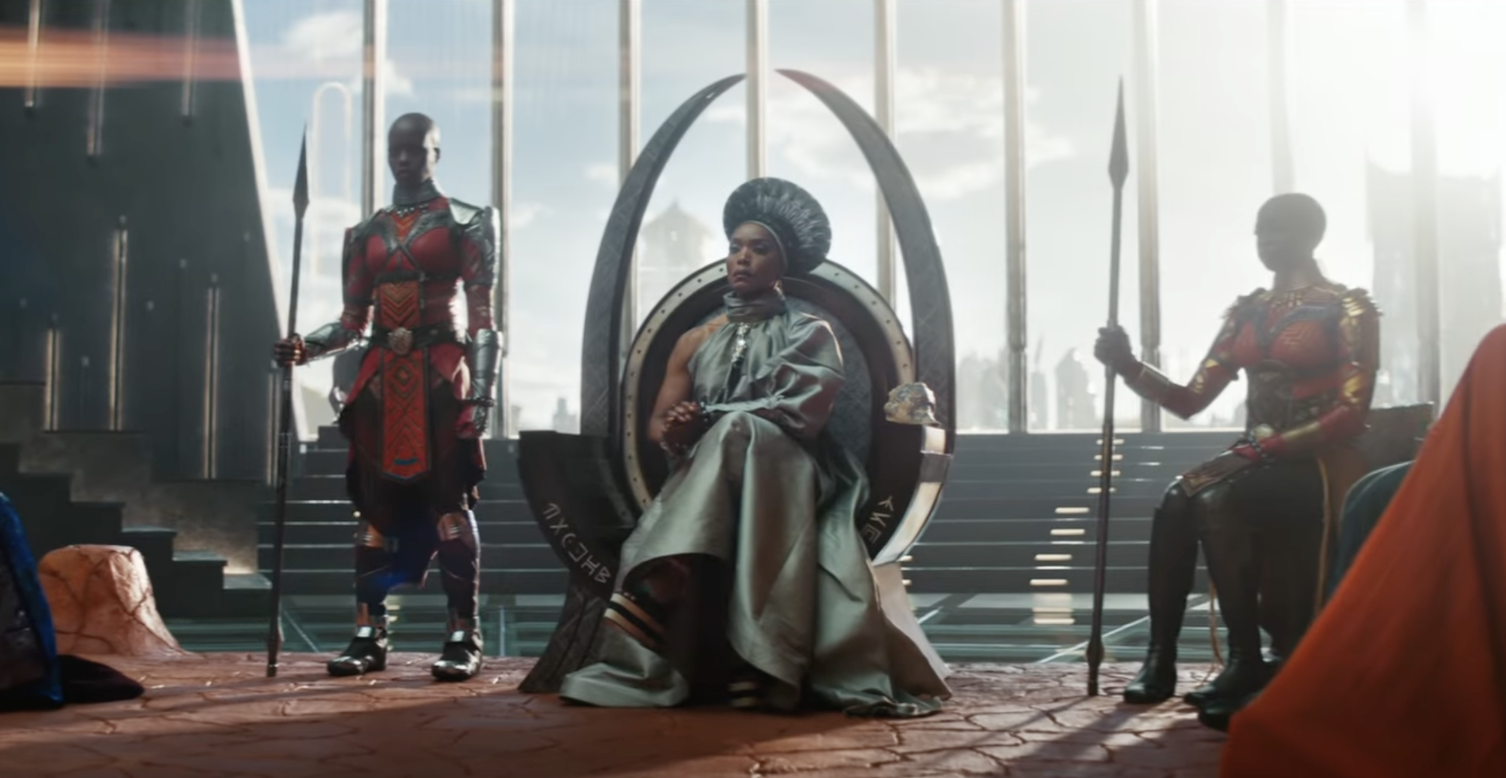 Marvel has finally released the official trailer for the highly anticipated sequel of Black Panther. The 2-minute video features new and returning characters and unveils a special tribute to Chadwick Boseman's T'Challa.
The movie is scheduled to hit theaters on November 11.
Watch the trailer above.
'The Man From Toronto' Trailer: Kevin Hart and Woody Harrelson Star In Action-Packed Comedy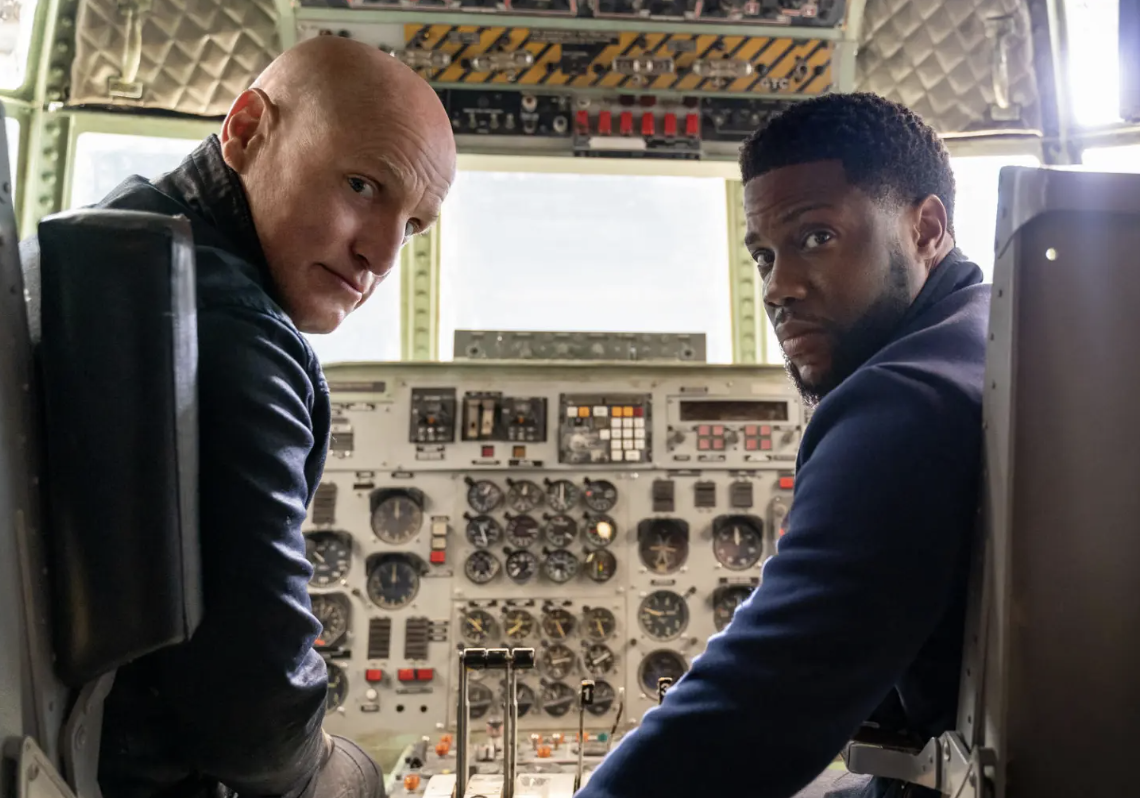 Kevin Hart and Woody Harrelson star in Netflix's upcoming action-packed comedy dropping on Netflix on June 24.
A case of mistaken identity arises after a screw-up sales consultant and the world's deadliest assassin—known only as The Man from Toronto— run into each other at a holiday rental.