5 GREAT MOVIES/DOCUMENTARIES TO WATCH ON MLK DAY
SELMA (2014)
Although the Civil Rights Act of 1964 legally desegregated the South, discrimination was still rampant in certain areas, making it very difficult for blacks to register to vote. In 1965, an Alabama city became the battleground in the fight for suffrage. Despite violent opposition, Dr. Martin Luther King Jr. (David Oyelowo) and his followers pressed forward on an epic march from Selma to Montgomery, and their efforts culminated in President Lyndon Johnson signing the Voting Rights Act of 1965.
THE BUTLER (2013)
After leaving the South as a young man and finding employment at an elite hotel in Washington, D.C., Cecil Gaines (Forest Whitaker) gets the opportunity of a lifetime when he is hired as a butler at the White House. Over the course of three decades, Cecil has a front-row seat to history and the inner workings of the Oval Office. However, his commitment to his "First Family" leads to tension at home, alienating his wife (Oprah Winfrey) and causing conflict with his anti-establishment son.
THE ROSA PARKS STORY (2002)
This biopic tells the story of civil rights activist Rosa Parks (Angela Bassett) from her days as a private-school student to her public battle against racism and segregation. As a secretary for the National Association for the Advancement of Colored People, Parks defends local children who have been victimized by racism. But when she is arrested after refusing to give up her bus seat for a white passenger, Parks inspires the 1955 Montgomery Bus Boycott.
KING IN THE WILDERNESS (2018)
This HBO's documentary follows Dr. Martin Luther King Jr. during the last few years of his life, from the vital role he played in the Voting Rights Act of 1965 to his assassination in 1968.
THE LONG WALK HOME (1990)
Odessa Carter (Whoopi Goldberg) needs to get to work as a nanny in the home of the affluent Miriam Thompson (Sissy Spacek), but she refuses to take the bus. Odessa is participating in the Montgomery bus boycott, protesting against the inequality between blacks and whites, so Miriam decides to offer Odessa a ride to work every day. Though the community and Miriam's husband (Dwight Schultz) insist she not get involved, the relationship between Miriam and Odessa has already changed for the better.
"I Feel Really Bad That He (Smith) Never Apologized", Chris Rock's Mother Talks The Oscars Incident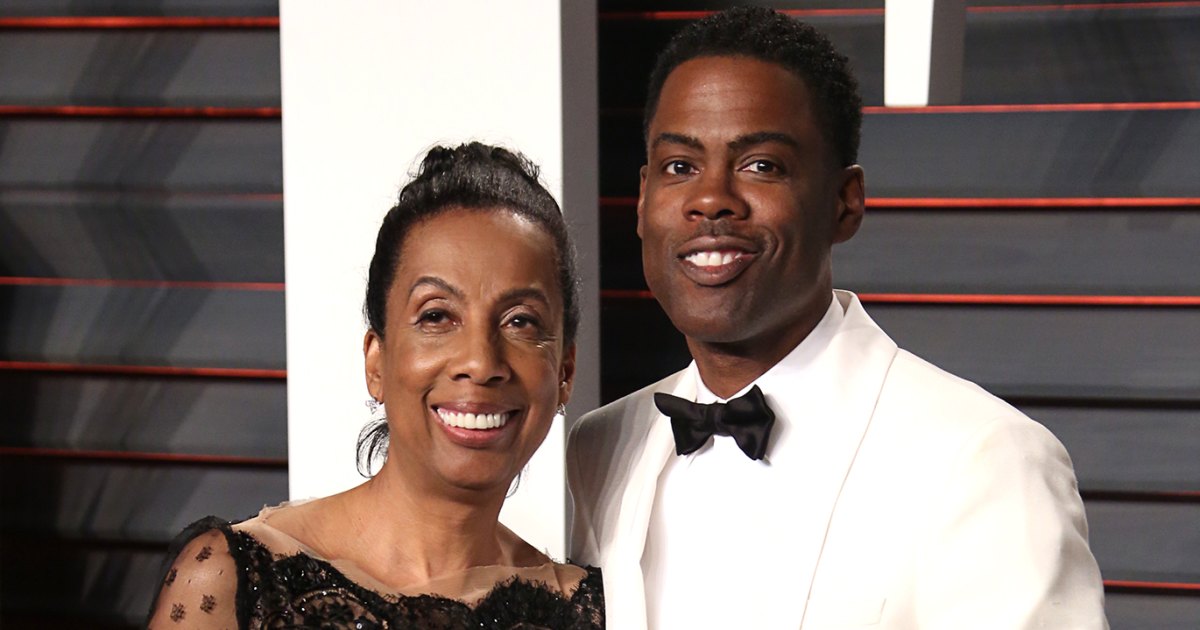 Comedian Chris Rock's mother Rose Rock spoke about Will Smith slapping her son. She shared her thoughts during her recent interview on WIS' Billie Jean Shaw.
"You reacted to your wife giving you the side-eye, and you went and made her day because she was mulled over laughing when it happened," Mrs. Rock said.
According to the mother, her son was looking forward to giving Questlove his Academy Award, and because of Smith, that moment was taken away. "When he slapped Chris, he slapped all of us. He really slapped me. No one even heard his speech. No one was able to just be in the moment because everyone was sitting there like, 'What just happened?"
Rock's mother admitted that she initially thought the slap was a skit, but when she heard Will Smith screaming from his seat afterward, she realized it was real.  Rose said she reached out to her son after the incident to make sure he was okay and to commend him on his restraint. 
'Martin' 30th Anniversary Reunion: Here is What We Know
It's been 30 years since Martin made its TV debut on Fox. And, here we are, three decades later, about to relive some of the most hilarious and memorable moments of the 90s sitcom together with Martin Lawrence, Tisha Campbell, Tichina Arnold, and Carl Anthony Payne II.
"To be able to sit here 30 years later with this amazing cast that has had such an impact on pop culture is truly a blessing," Lawrence told Deadline. "I am always humbled that the fans still want more of the show and its characters. I am looking forward to the reunion special."
The taping of the special episode took place last month. Here is what we know so far.
The anniversary episode was filmed on Feb. 20 and will launch on BET+ this summer.
Talk of a reunion of sorts has been going on for a minute, as Arnold and Campbell previously appeared on the Tamron Hall Show last April and revealed that the show likely won't have a reboot following Ford's death. Arnold said that  "a show can never be a reboot without the original cast," but that a reunion was "maybe" possible. (source: complex)
The special will focus on the show's origin and evolution. Hosted by comedian-actor Affion Crockett, the episode will feature interviews with the cast, original directors, special musical performances, and behind-the-scenes commentary of the show's influence. (source: ABC News)
The anniversary special is also scheduled to feature some "surprise guests." Celebrity guests stopped by during the taping, including Tracy Morgan, Kim Coles, Chris Rock, Snoop Dogg, and more. (source: The Grio)
It's still unclear how the reunion plans to honor castmate Thomas Mikal Ford, who died back in 2016. (source: complex)
Martin, which premiered in 1992, starred Lawrence – who played various characters, Campbell as Martin's girlfriend and later his wife, Gina; Arnold as Gina's best friend, Pam; and Martin's two best friends Cole (Payne) and Tommy (played by the late Thomas Ford). The series concluded with season five namely due to the tensions between the two main cast members. People reported, Campbell sued Lawrence for "repeated and escalating sexual harassment, sexual battery, verbal abuse and related threats" in 1997. The two later reconciled, with Campbell announcing in 2020 that she was "so glad that we're in a good place right now."
'Master': Regina Hall Stars in New Horror Movie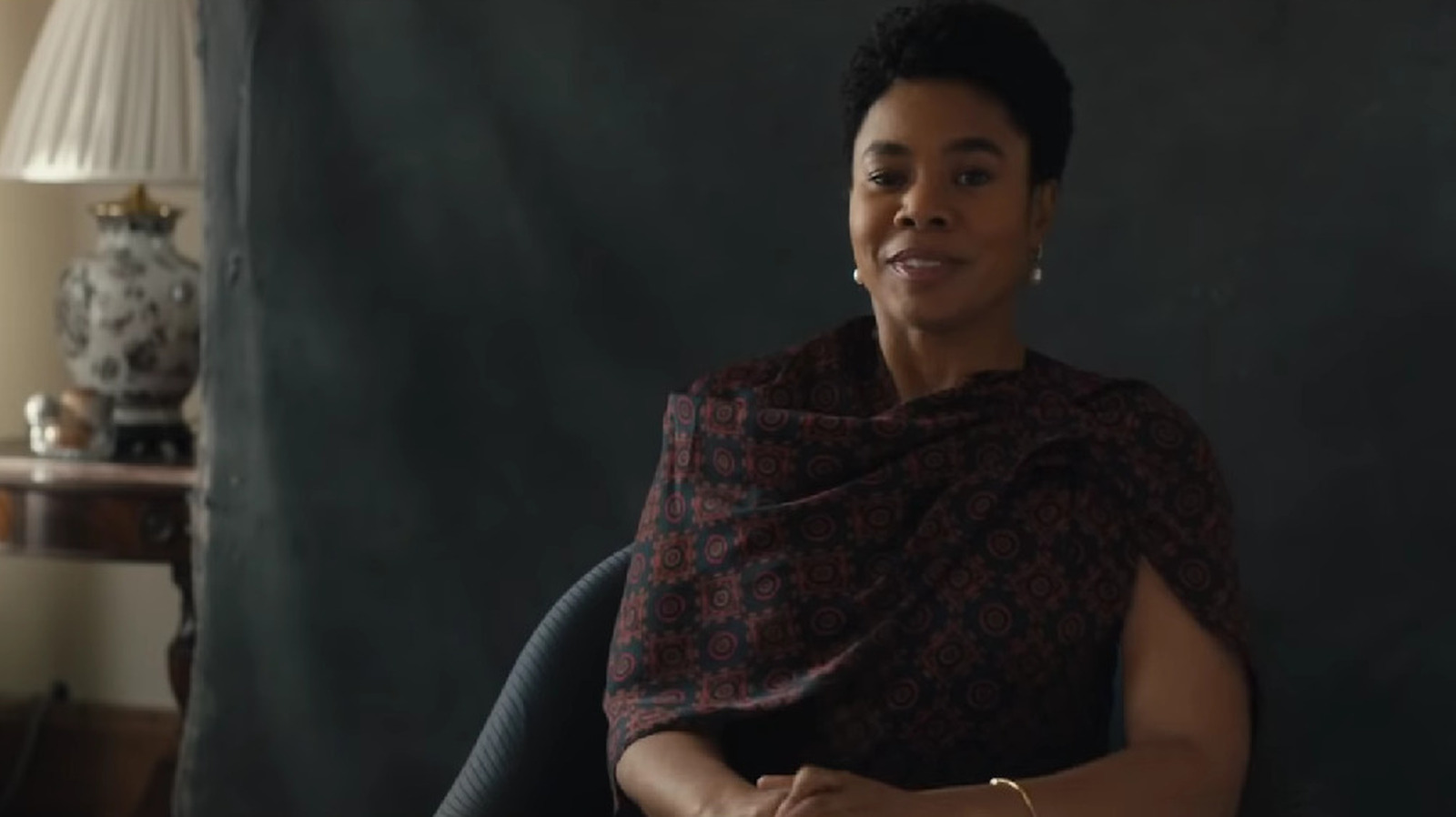 Amazon Studios debuted the official trailer for its upcoming thriller titled Master, starring Regina Hall. The film first premiered during the 2022 Sundance Film Festival and will be released in theaters and on Prime Video on Friday, March 18.
Written and directed by Mariama Diallo, Master tells the story of three women who strive to find their place at a prestigious New England university whose frosty elitism may disguise something more sinister. Professor Gail Bishop (Hall) has recently been promoted to "Master" of a residence hall, the first time at storied Ancaster College that a Black woman has held the post.
Determined to breathe new life into a centuries-old tradition, Gail soon finds herself wrapped up in the trials and tribulations of Jasmine Moore (Zoe Renee), an energetic and optimistic Black freshman. Jasmine's time at Ancaster hits a snag early on when she's assigned a dorm room that is rumored to be haunted. Things get worse when Jasmine clashes in the classroom with Liv Beckman (Amber Gray), a professor in the middle of her own racially charged tenure review. As Gail tries to maintain order and fulfill the duties of a Master, the cracks begin to show in Ancaster's once-immaculate facade. After a career spent fighting to make it into Ancaster's inner circle, Gail is confronted with the horrifying prospect of what lies beneath, her question ultimately becoming not whether the school is haunted but by whom.
Watch the trailer below.