'BAD BOYS FOR LIFE' REVIEW: WORTH THE WAIT
Tina French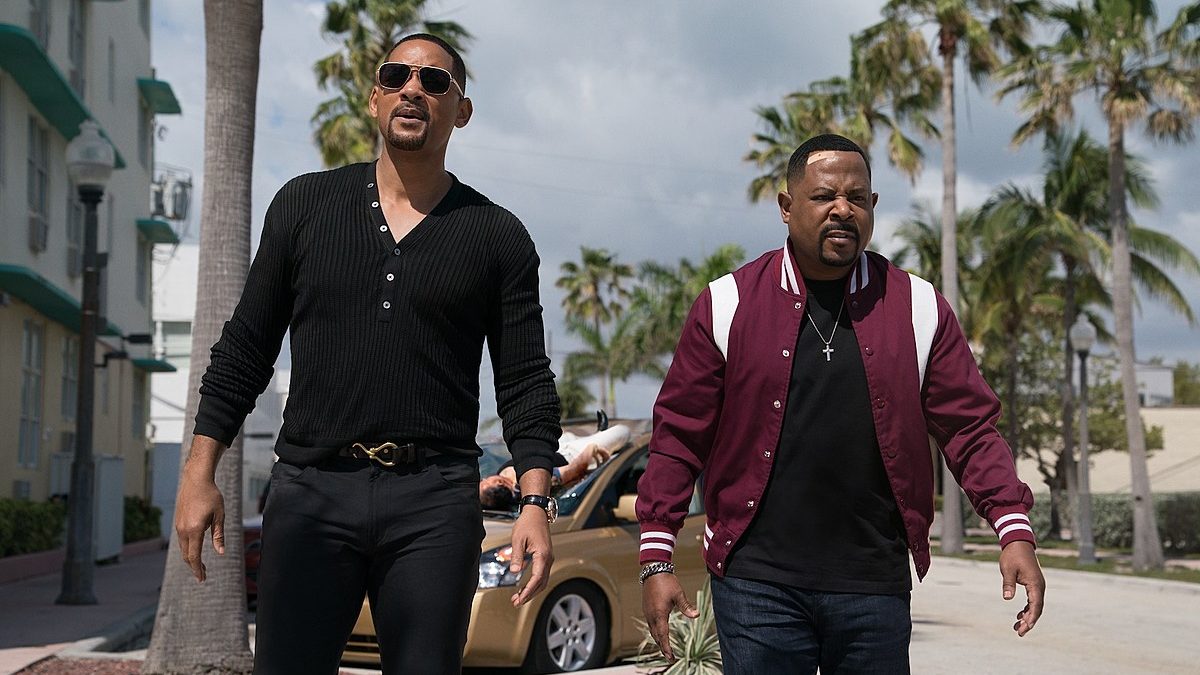 Directors: Adil El Arbi, Bilall Fallah
Writers: Chris Bremner, Peter Craig, Joe Carnahan
Stars: Will Smith, Alexander Ludwig, Vanessa Hudgens, Martin Lawrence, Joe Pantoliano
Running Time: 2h 3m / Classification: Rated R
---
The third installment of the Bad Boys franchise just hit theaters worldwide and let's just say, it's been a long time coming!
The last time audiences followed the adventures of officers/ best friends Mike Lowrey (Will Smith) and Marcus Burnett (Martin Lawrence) was in 2003 when Bad Boys II was released. Michael Bay directed that sequel which grossed $273 million worldwide.
Bad Boys For Life follows the duo as they reunite once again when a mysterious assassin (played by Jacob Scipio) murders multiple people involved in an old police case. Lowrey is also gunned down but he survives. After six months of hospital recovery, the officer is eager to find the man who put him there. Burnett is not on board at first. He vowed to leave his violent ways behind if his best friend pulls through. But when their beloved police captain takes a hit, uncle Mike and now pop pop Marcus (his daughter gives birth to a boy in an earlier scene, and Reggie is the father!) team up one last time to put end to the wave of homicides and to take down whoever is responsible.
The film co-stars Vanessa Hudgens, Alexander Ludwig, Charles Melton, Paola Núñez, Kate del Castillo, Nicky Jam, Bianca Bethune and Joe Pantoliano.
The chemistry between Smith and Lawrence is undeniable and carries a lot of the movie. Their sense of humor and special bond translates well through their characters. All of it feels authentic. The jokes are not overexaggerated or forced, just enough to make you enjoy them. You will laugh at them trolling each other and will be touched by their I-always-got-your-back-type friendship.
The action sequences in this latest installment are more lucid than in its predecessors. Slashed throats, bullets penetrating torsos, point-blank shots to the face – directors Adil El Arbi and Bilall Fallah (who are best known for directing the TV series Snowfall) did not hold back. Demolished buildings, burning helicopters, shoot outs, explosions, high-speed car chases – action junkies will be satisfied.
At some point in the movie, the Bad Boys team up with a younger, elite team called AMMO (which stands for Advanced Miami Metro Operations). The tech-savvy youngsters are clearly juxtaposed to Lowrey and Burnett who are used to handling things the old way. Their constant clashing finds its resolve when the agents face the mastermind behind the series of killings. Her name is Isabel Aretas (played by Kate del Castillo) and she has a bone to pick with Lowrey. We learn that many years ago, even before the Bad Boys, Lowrey was on an undercover mission that resulted in him putting the "only woman he ever loved" (Isabel) in jail. And… here we are introduced to the plot twist (we will keep it a secret for now), which felt a bit forced but definitely a surprise. Its placement is kind of a necessary step to unveil the hidden secrets, evoke an emotional response on Lowrey's part, and, ultimately, conclude the storyline (specifically, for Bad Boys For Life, not the entire franchise). The after-credit scene suggests there might be a Bad Boys 4 coming.
Bad Boys For Life is entertaining and action-packed. Its been 17 years but it's like they never left! If you are a fan of Bad Boys and Bad Boys II, then you will enjoy this third (but apparently not final) installment.
KJ Smith Talks Leading and Producing 'The Available Wife', Tapping Into Her Calling, and Working with Tyler Perry
KJ Smith is making waves in the industry. In the last few years, she's been busier (and happier) than ever. From co-leading one of Tyler Perry's hit series Sistas to recently starring in Netflix's top-rated titles #BlackAF and Fatal Affair, the actress (who now also added the producer title to her resume) is not planning to slow down any time soon.
The Available Wife, one of Smith's latest and dearest projects, is currently going through the festival circuit and has already been nominated for Best Narrative Feature at the American Black Film Festival (ABFF). The film is based on Carla Pennington's book of the same title, which was adapted for the screen by Tressa Azarel Smallwood (BET's All In) and Jamal Hill (Brotherly Love), who also directed the feature. Also starring in the romantic feature are Terayle Hill, Clifton Powell, and Roger Guenveur Smith.
The storyline centers around Nicole Wright (played by Smith), a successful music executive whose life is about to crumble in front of her. While having an affair with Kingston (Hill), the sexy artist on the rise who promises her everything, Nicole learns the hard way that looks can be deceiving and his motives are as dark as the secrets she keeps.
This is Smith's first time undertaking such a multifaceted role, she shared with us. Although the complexity of Nicole's character made her exciting to play, the actress could not fully relate to her at first. "It was hard for me because I would simply not make the choices that she made. This is the entertainment industry, you know. One of the things that they warn you is this may be a very dark place. And I've faced the same decisions that Nicole had to make and I chose a different path. I've literally been in this situation and I did not make that choice."
Eventually, Smith found other ways to connect to Nicole. "She would do anything for her family, that's something that was common. The fact that she doesn't let anything take her down. It's like me, I never give up, I never have, and I never will," she shared. The actress hopes that the viewer will have sympathy for Nicole and will see why she made those choices.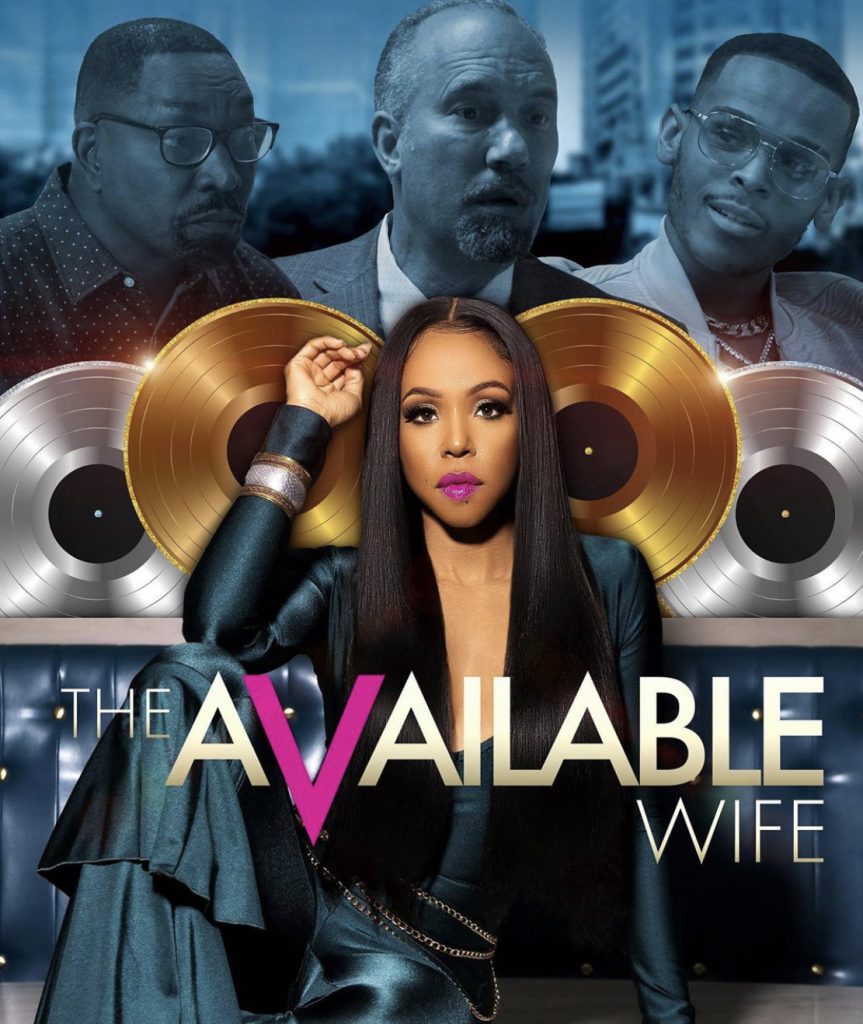 The Available Wife is special to Smith in many ways: this marks her first leading role in a feature film and her first time producing a project of such magnitude. "I feel like I was really tapping into my calling. I've always been a natural-born leader, I've always been able to multitask. I've always had that capacity and that ability. When you are an actor you kind of do what you're told, so the opportunity to have a say-so in how this film goes and how my character is portrayed really made me feel empowered and I just fell like I was in my zone, I felt great!"
When it comes to passions outside television and film, Smith enjoys fitness, yoga, and dance classes. Traveling has become her most favorite thing. Now, with COVID still holding most productions on hold, the actress has more time to enjoy new places and discover new cultures.
The pandemic, however, could not hold Smith away from work for too long. Tyler Perry Studios made history by becoming the first in the country to resume production in July. Smith, who stars as Andrea Barnes in Perry's hit show Sistas, says she had no reservations about going back to the set. "I trust Tyler Perry and I knew we were gonna be okay. I trust him, I trust the team. We are family now, so I don't worry about it."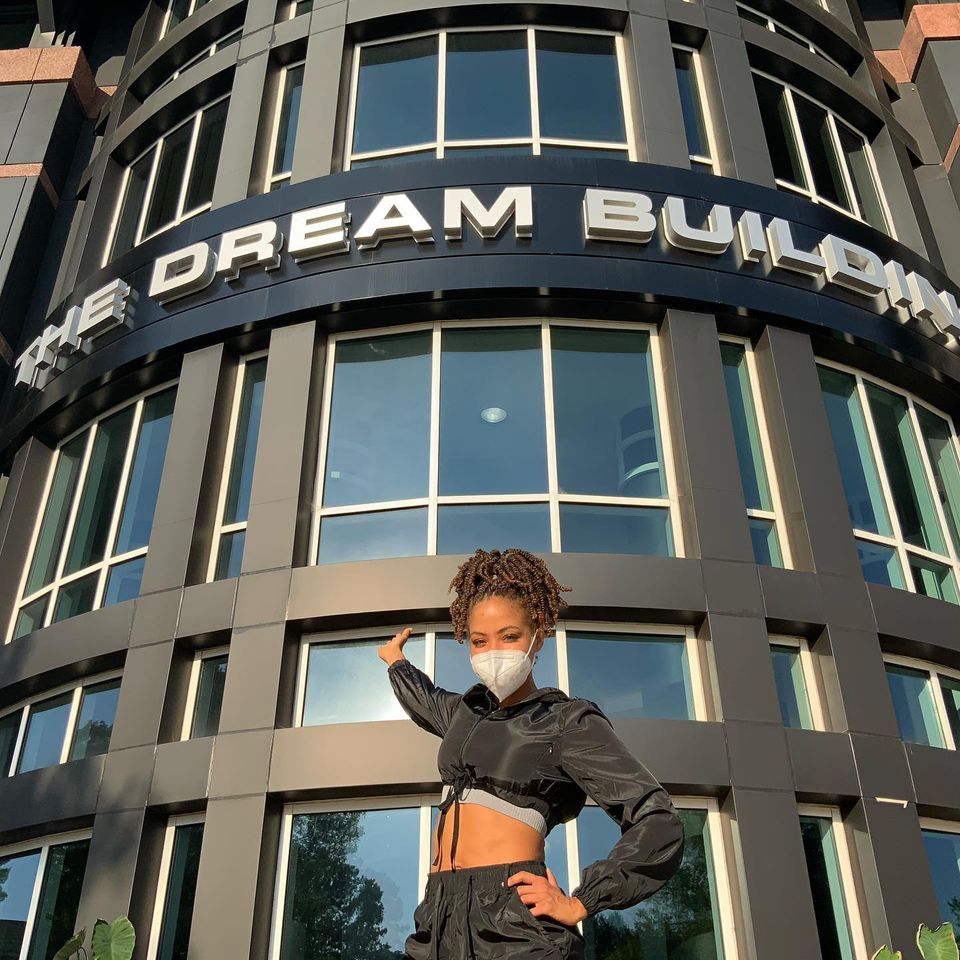 Working for Perry has been lifechanging. The world-renowned filmmaker and entrepreneur is not just her boss, Smith considers him a friend and her biggest inspiration. "I don't know how he finds time to respond to my text messages, but he always responds, quickly. I mean no one's done what he's done in this business."
Smallwood, who owns MegaMind Media and co-wrote the screenplay to The Available Wife, has also made an impact on Smith and her work. "I call her often, she gives me great advice and especially as an up and coming producer. She has made so many films. She is just so great!"
The Available wife is currently available at ABFF Play through August 30, and will later drop on one of the streaming platforms. Smith says an announcement will be made soon, so stay tuned!
The Batman: First Look at Zoe Kravitz as Catwoman and Jeffrey Wright as Jim Gordon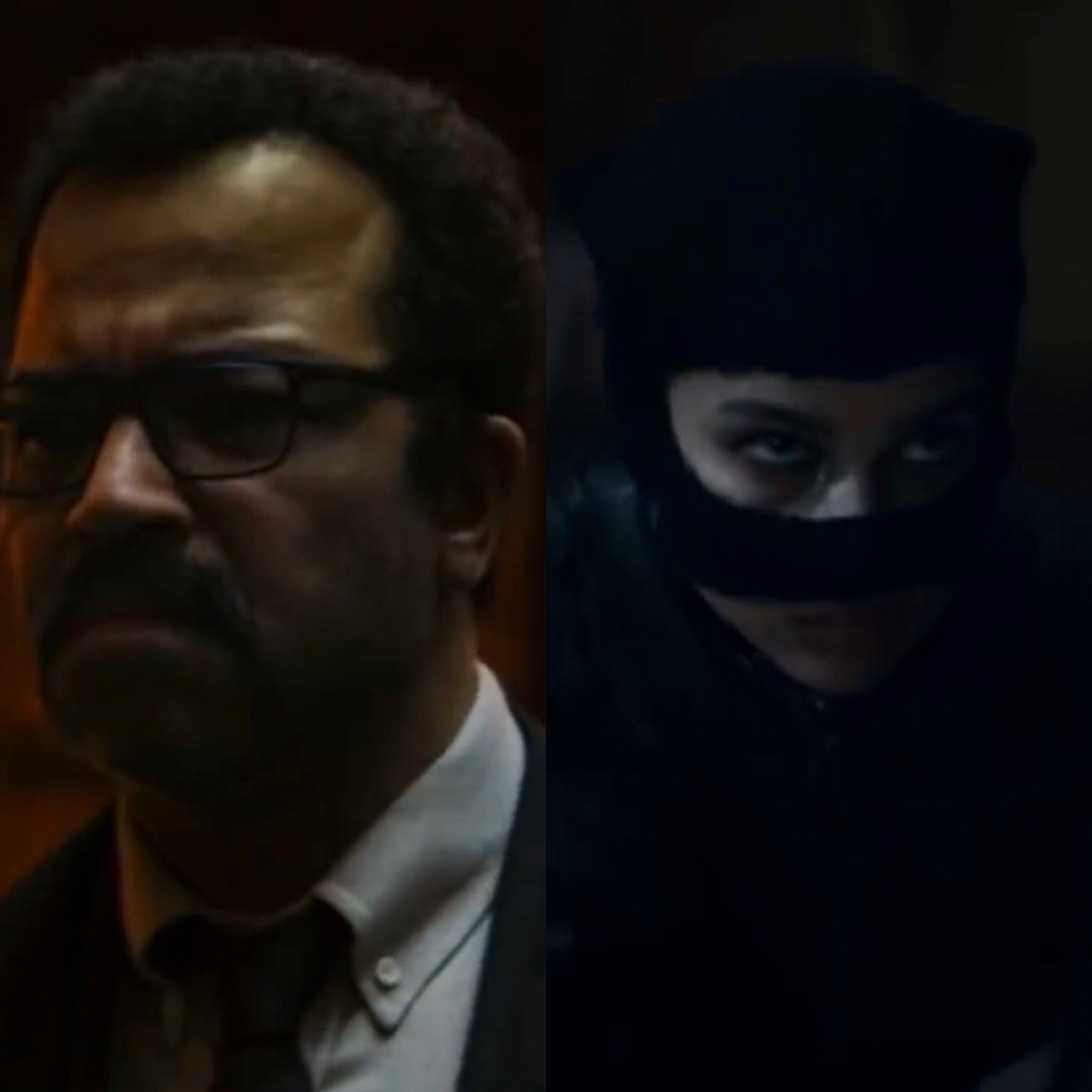 Saturday (August, 22) – the first official trailer for The Batman premiered during Warner Bros. global fan event DCFanDome.
The trailer gave fans their first look at Robert Pattinson's Batman, Jeffrey Wright's Jim Gordon, and Zoe Kravitz's Catwoman.
The Batman cast that also includes Colin Farrell as The Penguin, Paul Dano as The Riddler, John Turturro as Carmine Falcone, Peter Sarsgaard as Gil Colson, Jayme Lawson as Bella Real, and Andy Serkis as Alfred Pennyworth.
The highly anticipated Matt Reeves-directed DC film is currently scheduled to hit theaters on October 1, 2021.
Watch the full trailer below.
'Death on the Nile': First Trailer of the Star-studded Murder Mystery Released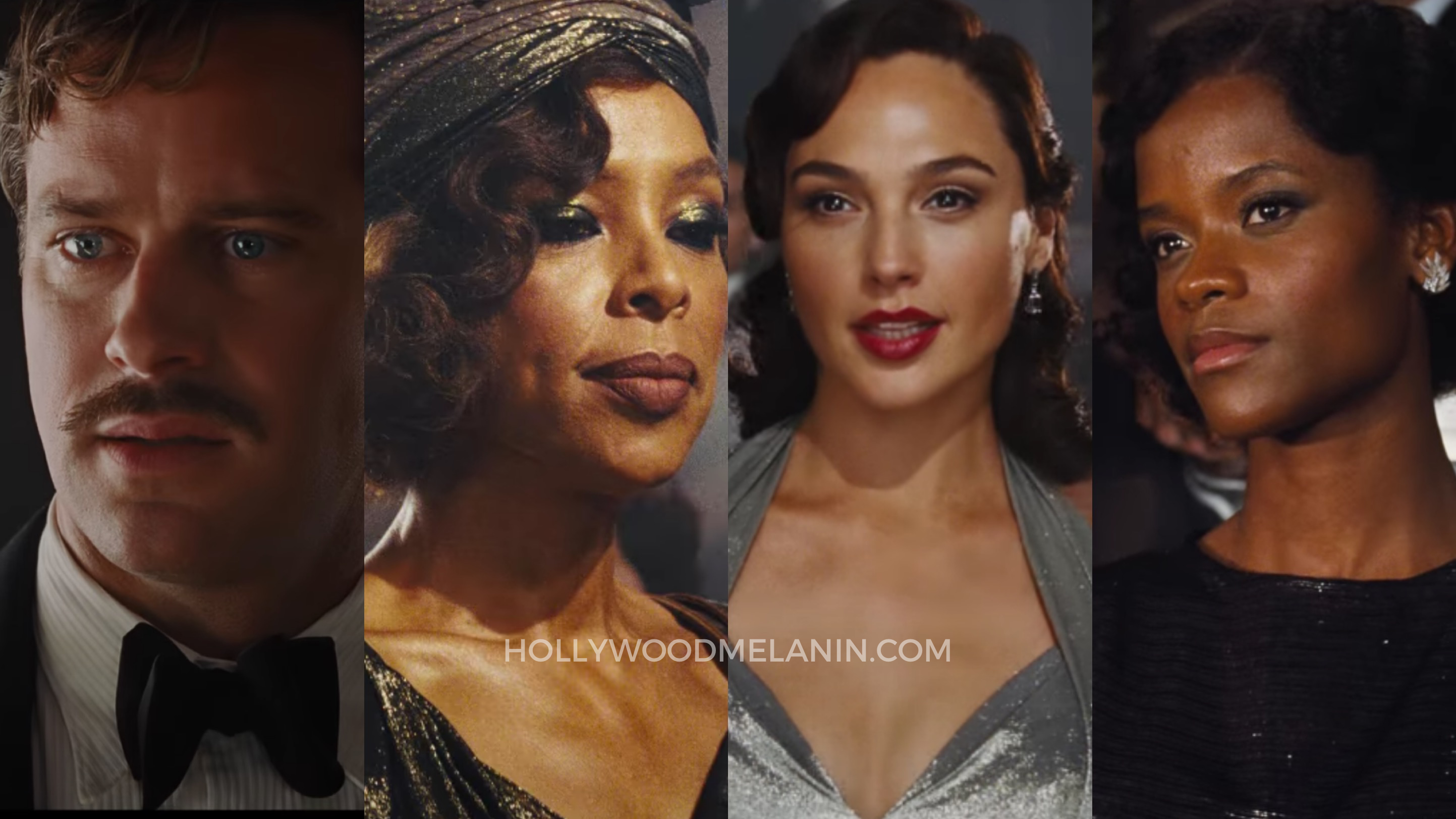 20th Century Fox released the very first trailer for Death on the Nile, a follow-up to 2017's hit Murder on the Orient Express, both based on Agatha Christie's books of the same titles.
Death on the Nile picks up with Kenneth Branagh (who also directed and produced) reprising his role as fictional Belgian detective Hercule Poirot. This time, he becomes involved in a love triangle gone murderously bad while on a vacation in Egypt.
Along with Branagh, the star-studded ensemble includes Gal Gadot, Letitia Wright, Armie Hammer, Annette Bening, Ali Fazal, Sophie Okonedo, Tom Bateman, Emma Mackey, Dawn French, Rose Leslie, Jennifer Saunders, and Russell Brand.
Watch the trailer below.