'BAD BOYS FOR LIFE' REVIEW: WORTH THE WAIT
Tina French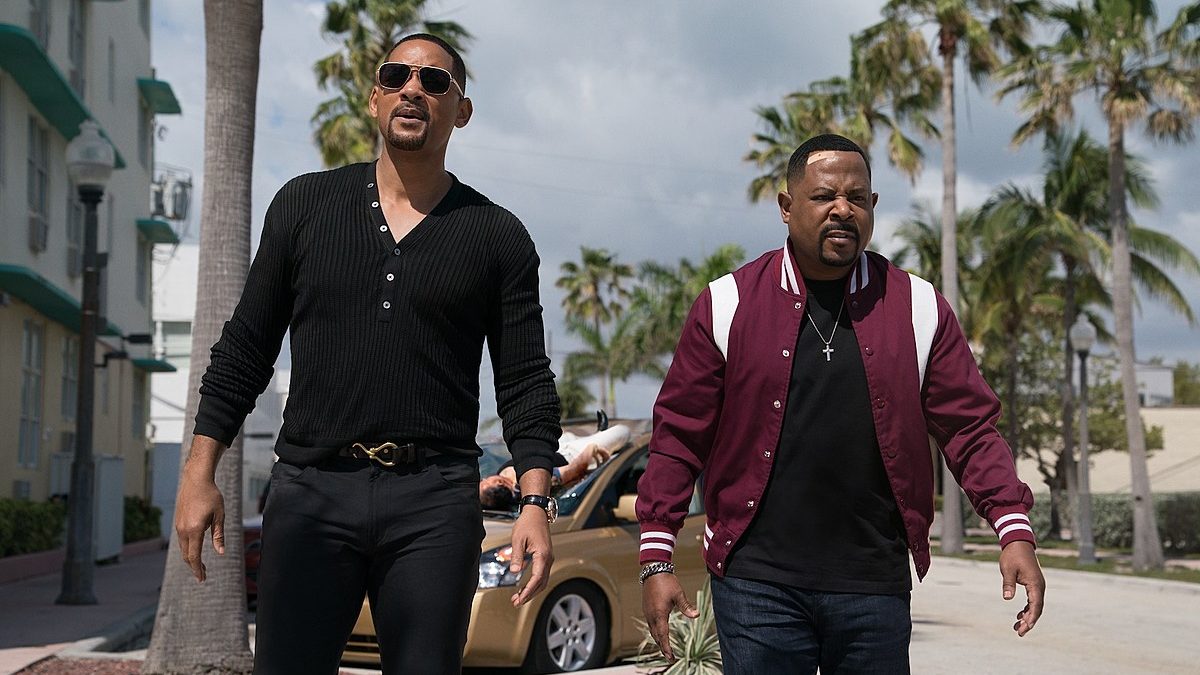 Directors: Adil El Arbi, Bilall Fallah
Writers: Chris Bremner, Peter Craig, Joe Carnahan
Stars: Will Smith, Alexander Ludwig, Vanessa Hudgens, Martin Lawrence, Joe Pantoliano
Running Time: 2h 3m / Classification: Rated R
---
The third installment of the Bad Boys franchise just hit theaters worldwide and let's just say, it's been a long time coming!
The last time audiences followed the adventures of officers/ best friends Mike Lowrey (Will Smith) and Marcus Burnett (Martin Lawrence) was in 2003 when Bad Boys II was released. Michael Bay directed that sequel which grossed $273 million worldwide.
Bad Boys For Life follows the duo as they reunite once again when a mysterious assassin (played by Jacob Scipio) murders multiple people involved in an old police case. Lowrey is also gunned down but he survives. After six months of hospital recovery, the officer is eager to find the man who put him there. Burnett is not on board at first. He vowed to leave his violent ways behind if his best friend pulls through. But when their beloved police captain takes a hit, uncle Mike and now pop pop Marcus (his daughter gives birth to a boy in an earlier scene, and Reggie is the father!) team up one last time to put end to the wave of homicides and to take down whoever is responsible.
The film co-stars Vanessa Hudgens, Alexander Ludwig, Charles Melton, Paola Núñez, Kate del Castillo, Nicky Jam, Bianca Bethune and Joe Pantoliano.
The chemistry between Smith and Lawrence is undeniable and carries a lot of the movie. Their sense of humor and special bond translates well through their characters. All of it feels authentic. The jokes are not overexaggerated or forced, just enough to make you enjoy them. You will laugh at them trolling each other and will be touched by their I-always-got-your-back-type friendship.
The action sequences in this latest installment are more lucid than in its predecessors. Slashed throats, bullets penetrating torsos, point-blank shots to the face – directors Adil El Arbi and Bilall Fallah (who are best known for directing the TV series Snowfall) did not hold back. Demolished buildings, burning helicopters, shoot outs, explosions, high-speed car chases – action junkies will be satisfied.
At some point in the movie, the Bad Boys team up with a younger, elite team called AMMO (which stands for Advanced Miami Metro Operations). The tech-savvy youngsters are clearly juxtaposed to Lowrey and Burnett who are used to handling things the old way. Their constant clashing finds its resolve when the agents face the mastermind behind the series of killings. Her name is Isabel Aretas (played by Kate del Castillo) and she has a bone to pick with Lowrey. We learn that many years ago, even before the Bad Boys, Lowrey was on an undercover mission that resulted in him putting the "only woman he ever loved" (Isabel) in jail. And… here we are introduced to the plot twist (we will keep it a secret for now), which felt a bit forced but definitely a surprise. Its placement is kind of a necessary step to unveil the hidden secrets, evoke an emotional response on Lowrey's part, and, ultimately, conclude the storyline (specifically, for Bad Boys For Life, not the entire franchise). The after-credit scene suggests there might be a Bad Boys 4 coming.
Bad Boys For Life is entertaining and action-packed. Its been 17 years but it's like they never left! If you are a fan of Bad Boys and Bad Boys II, then you will enjoy this third (but apparently not final) installment.
Jennifer Hudson Wraps Production on Aretha Franklin Biopic "Respect"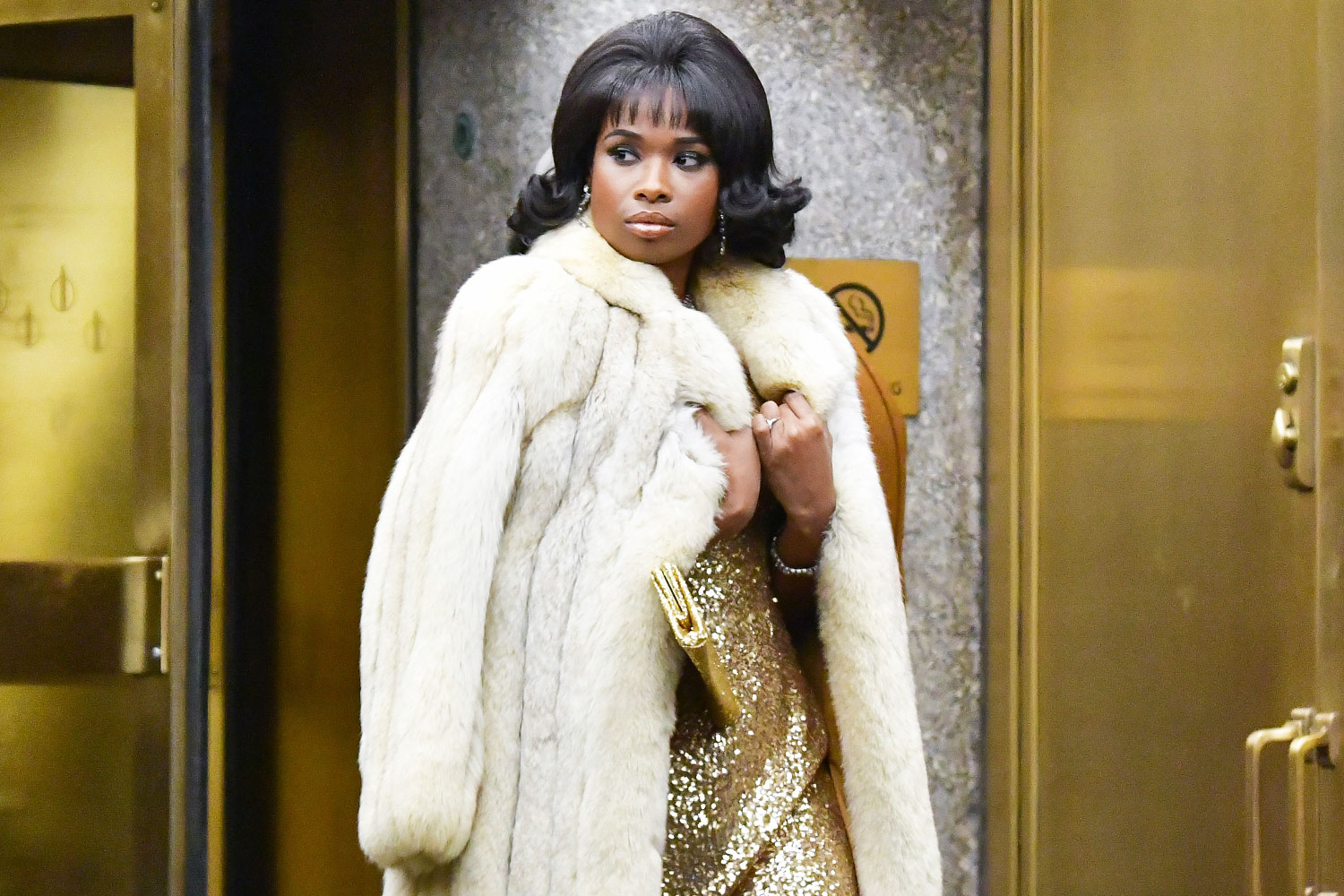 On Saturday, Jennifer Hudson announced via social media that the production on Aretha Franklin biopic Respect has officially ended.
The award-winning actor and singer posted on her Instagram, "It is officially a wrap on @respectmovie wrap it up, it's done! Too overwhelmed to get into it right now but words can't express how grateful I am to be chosen by the queen herself and to live out yet another dream! It was my honor, to honor the Queen's request! The one and only Queen of Soul."
Respect follows Franklin from her childhood to adulthood when she became an international musical sensation and legend.
Also starring in the biopic are Forest Whitaker, Marlon Wayans, Audra McDonald, Marc Maron, Tituss Burgess, Saycon Sengbloh, Hailey Kilgore, Tate Donovan, Heather Headley, Skye Dakota Turner, and Mary J. Blige.
As a reminder, Franklin, who won 18 Grammy Awards, sadly passed away in 2018 from pancreatic cancer. The legend personally gave a blessing to Hudson to play the role.
Watch Respect in theaters on October 9, 2020.
Also check out some photos from the set below.
'The Photograph' Review: an Invigorating Story Of Life and Love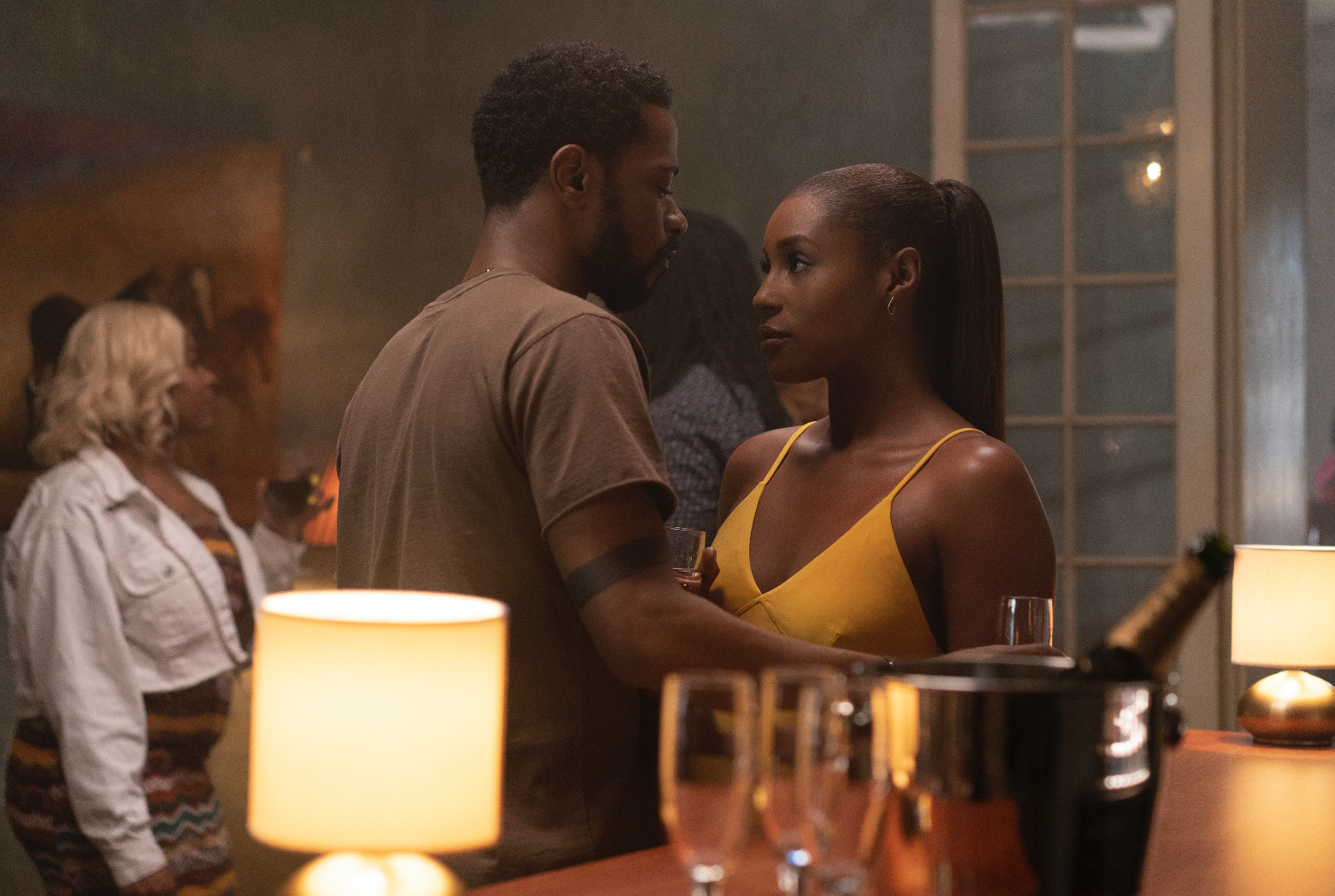 The Photograph, Universal's latest romantic drama, premieres this week just on time for Valentine's Day. Written and directed by Stella Meghie, the film stars Insecure's Issa Rae and Y'lan Noel, Atlanta's Lakeith Stanfield, and Roxanne Roxanne's Chante Adams.
The Photograph takes us on a journey of two love stories – one set in the past, the other – in the present. Mae Eames (Rae), a successful Queens Museum curator and estranged daughter of a famed photographer Christina Eames (Adams), struggles with her mother's sudden passing. Mae is especially hurt about not knowing that she was sick. Her life takes a turn when she discovers a letter, written by her mother, chronicling her life in Louisiana. There is one man she mentions, Isaac (Noel), the big love she left behind to pursue her dreams in New York. At the same time, in Louisiana, journalist Michael Block (Stanfield) is interviewing the now aged Isaac. Block learns about Christina's work and decides to interview her daughter, Mae, back in New York. They meet, they fall in love. As the couple learns more about each other, they must make decisions to prevent the past from repeating itself.
Rae and Stanfield are great together, they have beautiful chemistry. The romantic scenes are beautifully set and shot. The verbal and non-verbal interactions are sweet and believable. The supporting cast also does an amazing job. The happily married couple Asia and Kyle (played by LilRel Howery and Teyonah Parris) are adding a great layer to the story. Both successful with two kids, the Blocks are an example of black marriages we need to see more of on the big screen.
The Photograph is refreshing. It moves at a comparatively slower pace – tracking shots, dialogues that are not rushed, the music ( a topic which, by the way, deserves a whole separate article) that instantly pulls you into Michael, Mae, Isaac and Christina's worlds and ads so much soul.
The Photograph inspires with its simple yet captivating story of two successful black people who meet and fall in love. It is a modern-day saga that echoes some of our favorite on-screen stories of black romance such as Love Jones (1997), Love and Basketball (2000), and If Beale Street Could Talk (2018). If you loved any of these, you'll enjoy The Photograph.
'Cut Throat City': Watch Trailer For RZA's Post-Katrina Drama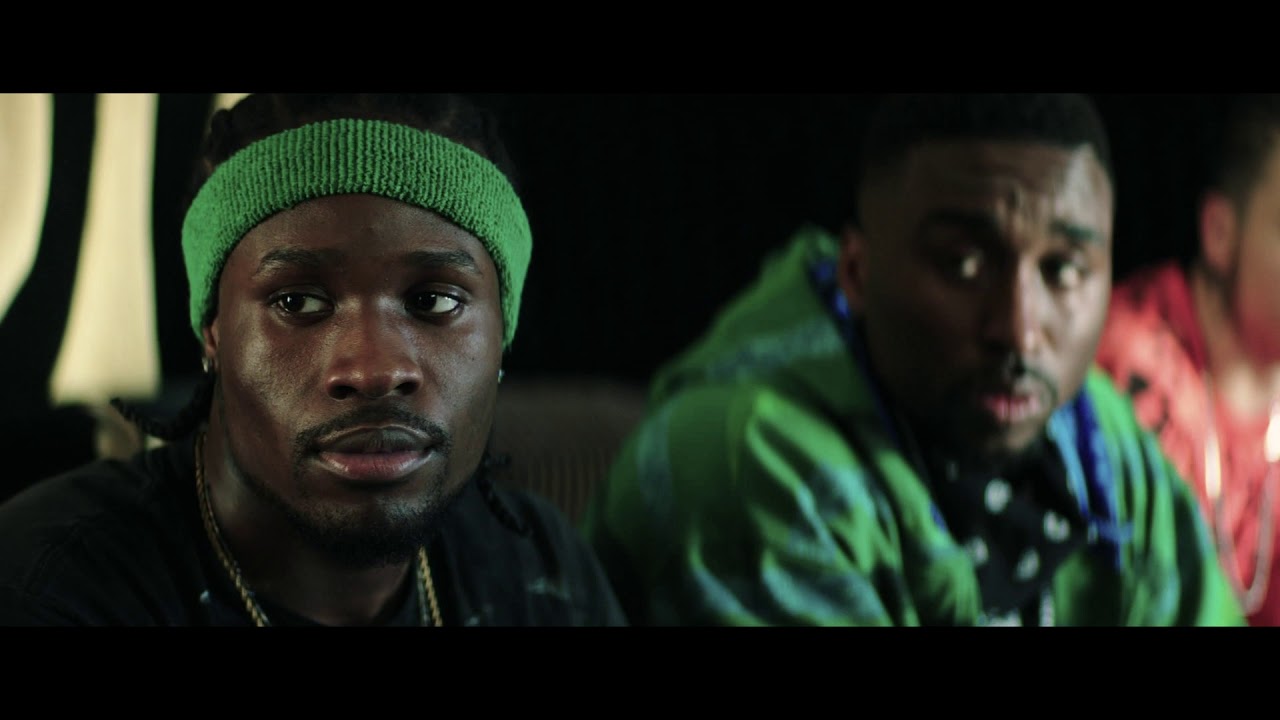 Wu-Tang Clan's RZA-directed action drama heist film Cut Throat City held its world premiere at Sundance 2020 in January. The movie stars Shameik Moore (Spiderman Into The Spiderverse), Demetrius Shipp Jr. (All Eyez on Me), Keean Johnson (Alita: Battle Angel), and Denzel Whitaker (Black Panther).
The story follows four boyhood friends in New Orleans' Lower Ninth Ward who return after Hurricane Katrina to find their homes decimated, no jobs, and no help from FEMA. Reluctantly turning to a local gangster for work, the friends are hired to pull off a daring heist in the heart of the city. But the job goes bad and they find themselves on the run, hunted by two idealistic detectives and a neighborhood warlord who thinks the friends stole the heist money. With their only way out to buy their way back, the friends decide to get what they need by turning the tables on the casinos that have taken from their city for years… by doing a little taking of their own.
Cut Throat City 's cast also includes Terrence Howard, Wesley Snipes, Kat Graham, Isaiah Washington, and T.I.
Watch the full trailer above.