Christian J. Simon Talks 'Under Wraps,' Comedy and Disney Legacy
Best known for his role as Max's best friend Leo in family comedy Sydney to the Max, Christian J. Simon is now starring in a reboot of Disney Channel's first original movie, Under Wraps. Just in time for Halloween!
The story follows small-town teen friends Gilbert (Simon), Marshall (Malachi Barton), and Amy (Sophia Hammons), who accidentally revive and release a 4000-year old mummy in the days leading up to Halloween.
At first terrified, the friends quickly learn that the Mummy, who they affectionately name 'Harold,' is actually nice and in dire need of assistance. A group of criminals captures and intends to sell the mummy. To save the life of their friend, the trio has to come together, face their fears, and rush to return Harold to his sarcophagus before midnight.
We chatted with Christian, a rising comedic star, and talked about the movie, the legacy of Disney, and what it means to be a part of it.
---
HM: Tell us about your character, Gilbert.
CS: Gilbert loves to have a good time. He is smart, funny, gets scared very easily; he doesn't like horror movies, which is funny because he is the total opposite of his best friend Marshall, who's always pushing him to face his fears.
HM: What was the scene you enjoyed filming the most?
CS: Every scene was fun to shoot. There was something in every scene. But I remember how fun the car scenes were, and I say the last scene. I'm not gonna say too much cause y'all gotta tune in.
HM: How familiar were you with the original movie?
CS: No, I didn't know what Under Wraps was when I got the audition. And I actually ended up watching it after I booked the job with my castmates in Vancouver, Canada. Which I think was great cause it was after we already put our own spin on the characters and what we thought they would be.
HM: With Disney as a brand known for creating a lot of original movies and you are a part of this legacy, which has a lot of significance to generations coming after you. How does it feel to be a part of this legacy?
CS: It feels amazing. I grew up watching Disney Channel, so to be on a network like this and [do] not just one but two things. Oh gosh, God is so good! I say to all kids out there, keep working hard and don't give up. If you believe in something and have something that you wanna do, don't stop. You gonna face a lot of rejection [for] whatever you choose to do. But you gotta let it be fuel for your fire and keep going and know that you can do it.
Watch our full interview above, and make sure to check out Under Wraps on Disney+ on Friday, October 8.
'Black Panther: Wakanda Forever' Honors The Late Chadwick Boseman (Video)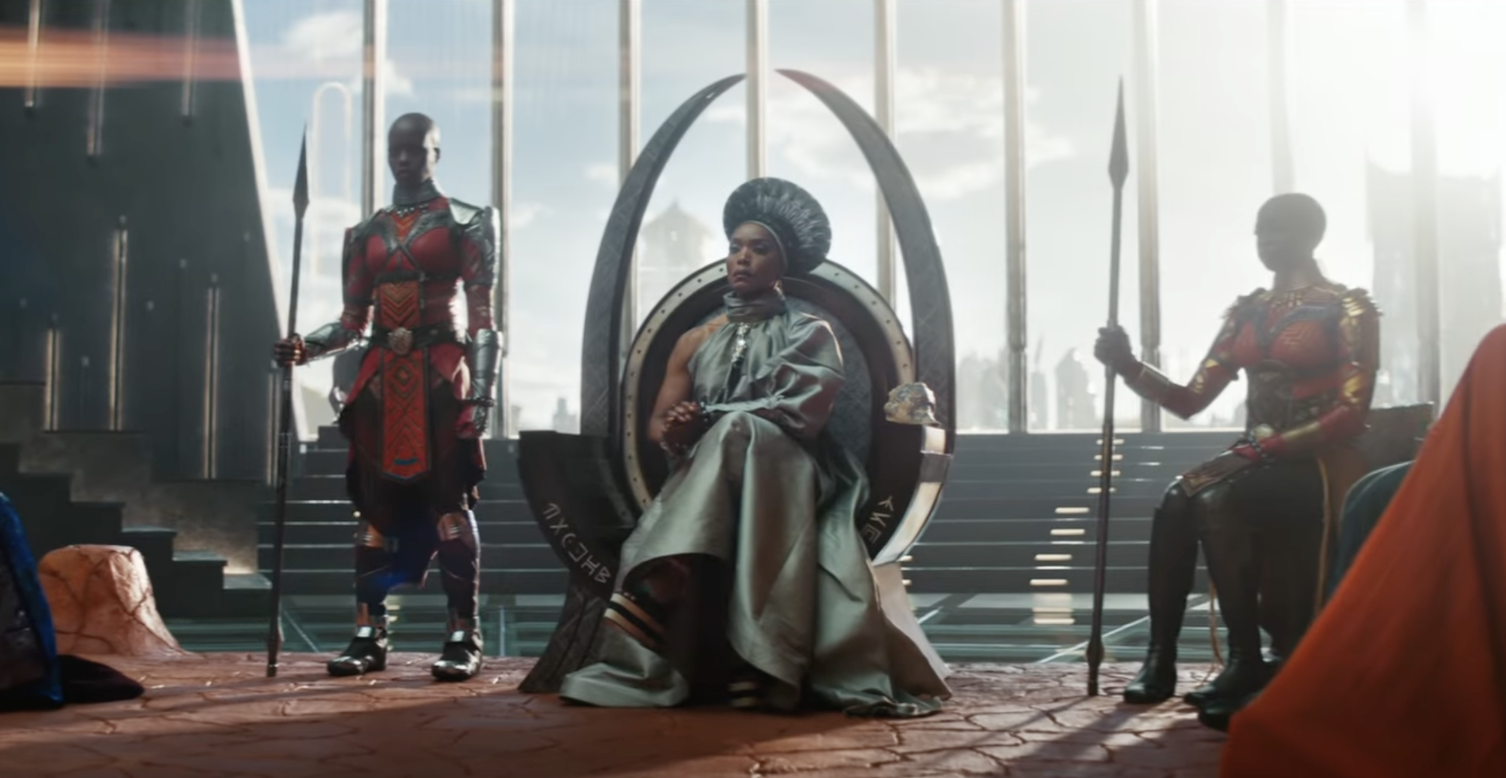 Marvel has finally released the official trailer for the highly anticipated sequel of Black Panther. The 2-minute video features new and returning characters and unveils a special tribute to Chadwick Boseman's T'Challa.
The movie is scheduled to hit theaters on November 11.
Watch the trailer above.
'Beast': Idris Elba is Battling a Vicious Lion in Upcoming Action Thriller
Idris Elba is stepping into the lion's den in this newly released action-packed trailer.
Directed by Baltasar Kormákur, Beast follows Dr. Nate Samuels (Elba), a widowed husband and a father of two daughters (Iyana Halley and Leah Jeffries), whom he brings with him to South Africa to visit a friend (Sharlto Copley). However, the family trip takes a wrong turn when they face a deadly lion.
Watch Elba fight the beast to save his family in theaters on August 19. In the meantime, check out the trailer above.
'Honk for Jesus. Save Your Soul': Sterling K. Brown and Regina Hall Rebuild Southern Baptist Megachurch After Scandal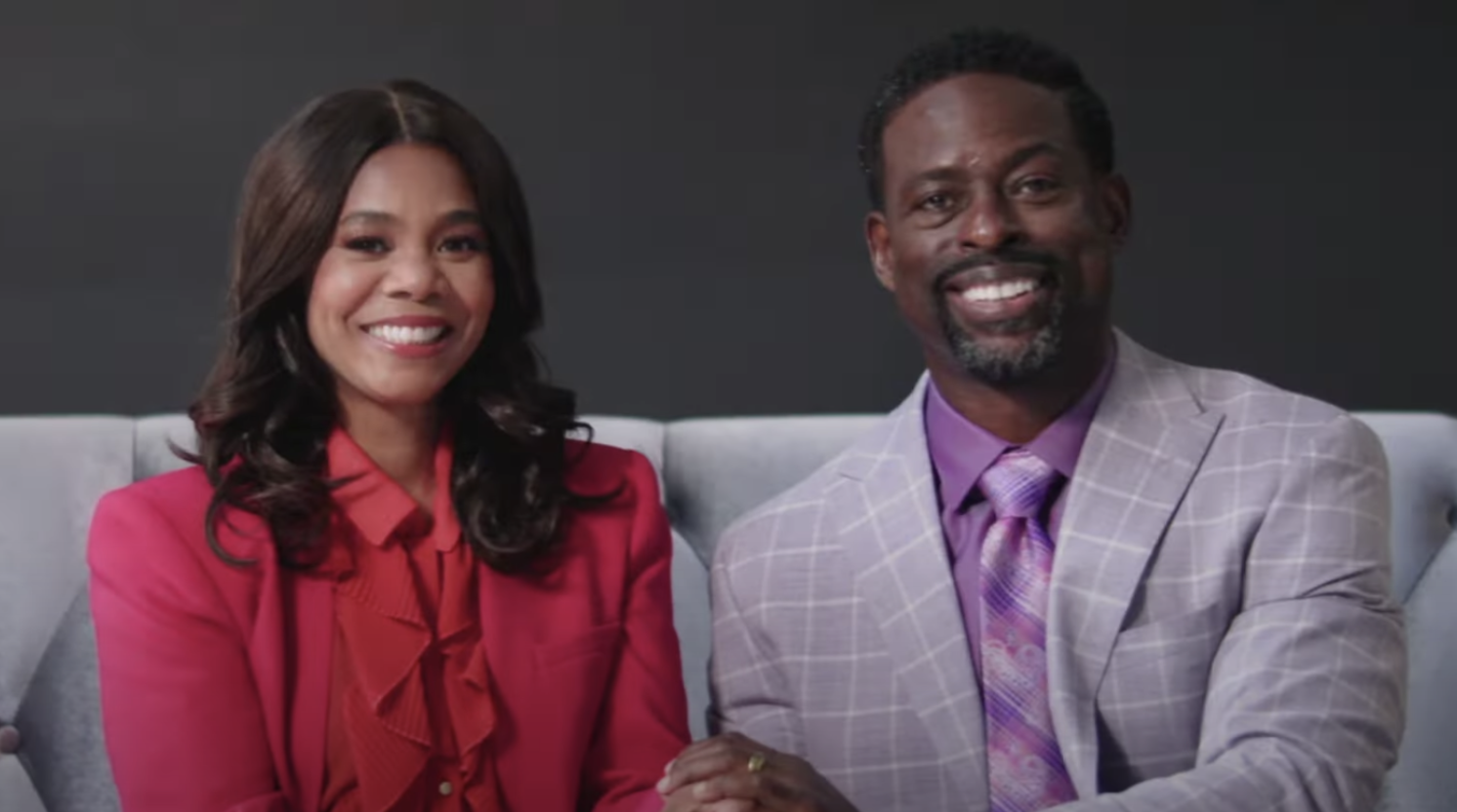 Regina Hall and Sterling K. Brown star in the upcoming mockumentary Honk for Jesus, Save Your Soul.
Written and directed by Adamma Ebo and executive produced by Jordan Peele, the comedy gives a satirical glimpse into the Southern Baptist community. Pastor Lee-Curtis Childs (Brown) tries to recover and rebuild his congregration after a scandal forced the church to close temporarily. Meanwhile, his wife, Trinitie Childs (Hall), is fighting to reclaim her throne as the church's first lady.
The cast includes Nicole Beharie, Conphidance, Austin Crute, Devere Rogers, Robert Yatta, and Greta Glenn.
The comedy initially premiered at the 2022 Sundance Film Festival earlier this year and is set to be released in theaters and on Peacock on September 2. Watch the trailer above.