Da Brat and Vic Mensa Will Appear in Season 4 of 'The Chi'
Chicago natives, Da Brat and Vic Mensa, have joined the cast of The Chi for Season 4.
written by Nichelle Taylor
According to Deadline, rapper and actress Da Brat will guest star in the new season of The Chi as Laporsha. The character is a career truck driver who passes through beds as frequently as she passes through cities. It's noted that the audience can expect Laporsha's entrance to shake things up for the Williams family.
Grammy-nominated rapper Vic Mensa is set to play the recurring role of Jamal, a man with an unrelenting passion to help his girlfriend and sister. His dedication to the two women will put him in conflict with Trig (Luke James) and Tracy (Tai Davis).
Created by Lena Waithe, The Chi is a modern-day drama that chronicles the life of residents in a neighborhood on the South Side of Chicago.
The show is currently in production. Season 4 is set to premiere on May 23 at 9:00 PM ET on Showtime.
'Martin' 30th Anniversary Reunion: Here is What We Know
It's been 30 years since Martin made its TV debut on Fox. And, here we are, three decades later, about to relive some of the most hilarious and memorable moments of the 90s sitcom together with Martin Lawrence, Tisha Campbell, Tichina Arnold, and Carl Anthony Payne II.
"To be able to sit here 30 years later with this amazing cast that has had such an impact on pop culture is truly a blessing," Lawrence told Deadline. "I am always humbled that the fans still want more of the show and its characters. I am looking forward to the reunion special."
The taping of the special episode took place last month. Here is what we know so far.
The anniversary episode was filmed on Feb. 20 and will launch on BET+ this summer.
Talk of a reunion of sorts has been going on for a minute, as Arnold and Campbell previously appeared on the Tamron Hall Show last April and revealed that the show likely won't have a reboot following Ford's death. Arnold said that  "a show can never be a reboot without the original cast," but that a reunion was "maybe" possible. (source: complex)
The special will focus on the show's origin and evolution. Hosted by comedian-actor Affion Crockett, the episode will feature interviews with the cast, original directors, special musical performances, and behind-the-scenes commentary of the show's influence. (source: ABC News)
The anniversary special is also scheduled to feature some "surprise guests." Celebrity guests stopped by during the taping, including Tracy Morgan, Kim Coles, Chris Rock, Snoop Dogg, and more. (source: The Grio)
It's still unclear how the reunion plans to honor castmate Thomas Mikal Ford, who died back in 2016. (source: complex)
Martin, which premiered in 1992, starred Lawrence – who played various characters, Campbell as Martin's girlfriend and later his wife, Gina; Arnold as Gina's best friend, Pam; and Martin's two best friends Cole (Payne) and Tommy (played by the late Thomas Ford). The series concluded with season five namely due to the tensions between the two main cast members. People reported, Campbell sued Lawrence for "repeated and escalating sexual harassment, sexual battery, verbal abuse and related threats" in 1997. The two later reconciled, with Campbell announcing in 2020 that she was "so glad that we're in a good place right now."
Watch: Trailer for 'The First Lady' With Viola Davis Starring as Michelle Obama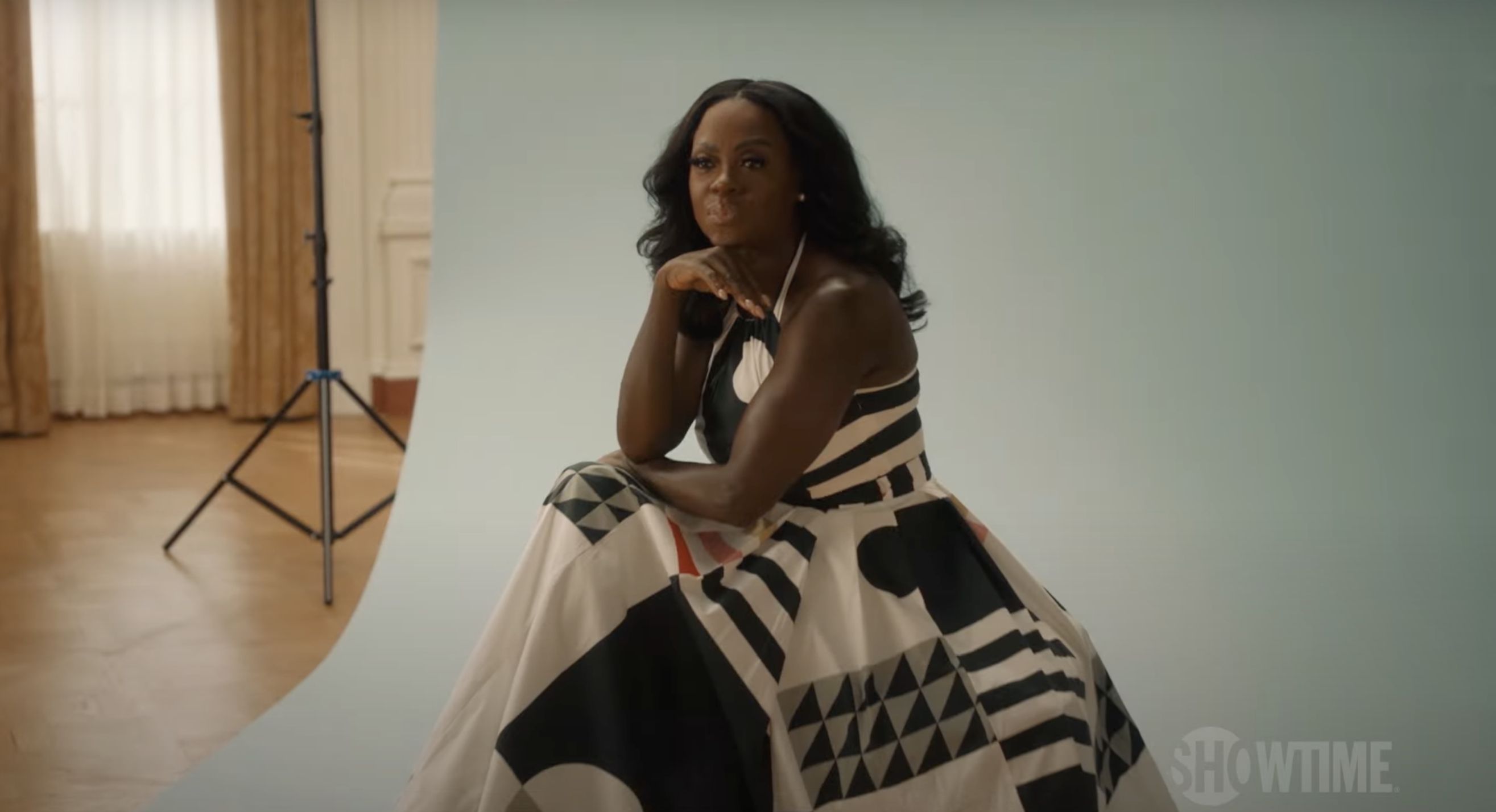 Showtime has debuted the official trailer for its upcoming drama series The First Lady. Oscar-winner Viola Davis is portraying the former first lady Michelle Obama.
The new hour-long anthology series will peel back the curtain on the personal and political lives of three unique, enigmatic women, tracing their journeys to Washington through interweaving storylines with an enlightening intimacy, with season one focusing on Obama, Betty Ford (played by Michelle Pfeiffer), and Eleanor Roosevelt (played by Gillian Anderson).
Entertainment Weekly previously shared exclusive first look images of Davis, O-T Fagbenle as Barack Obama, Lexi Underwood as Malia Obama, Saniyya Sidney as Sasha Obama, Regina Taylor as Marian Shields Robinson, Michelle Obama's mother.
Davis – who is also an executive producer on the show – told EW that she spoke with Obama and read her memoir, Becoming, prior to signing on to the series.
"I feel very protective of Michelle," she said. "It's our job as actors not to judge whoever we are portraying, but I ended up thinking she's just dope."
The First Lady is set for a 2022 spring release at Showtime. Watch the trailer below.
'All The Queen's Men' Renewed For Season 2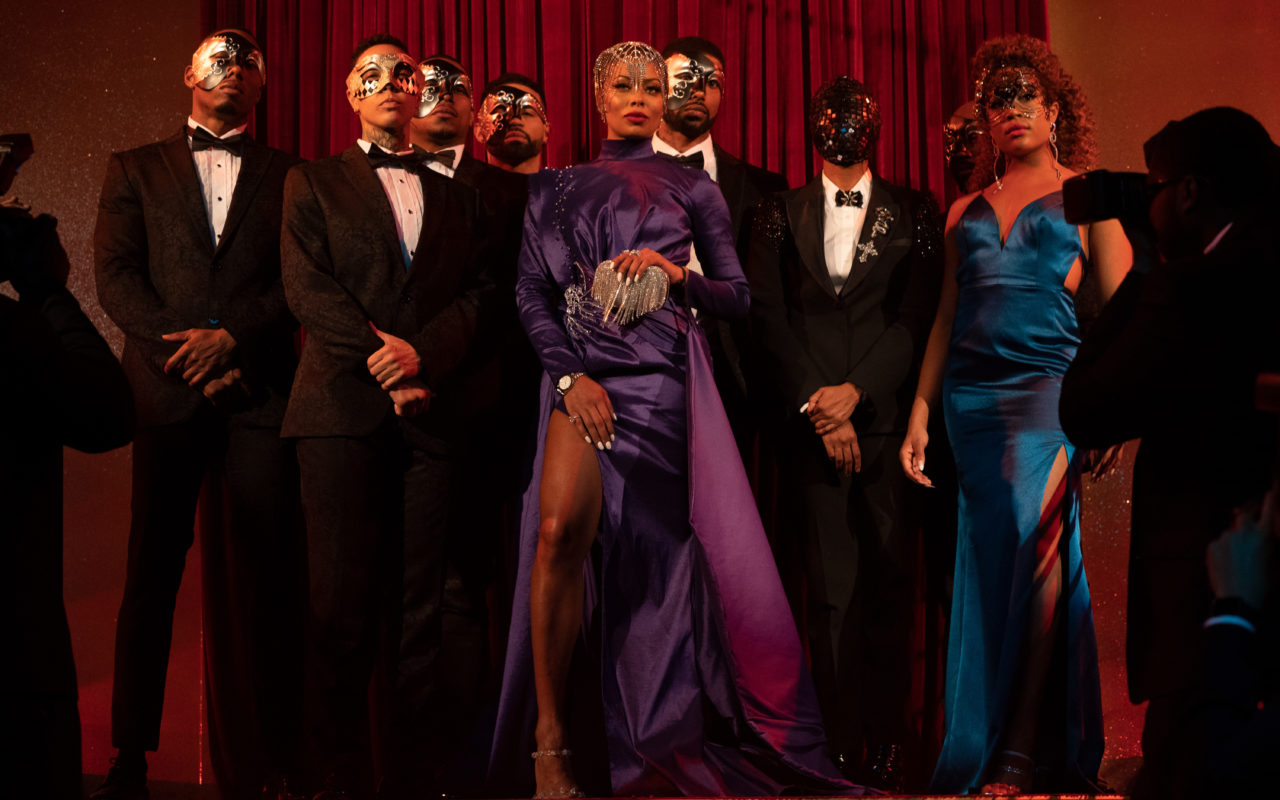 BET+ has announced a Season 2 renewal for its male exotic dancer drama series All the Queen's Men, from Tyler Perry Studios.
Based on Christian Keyes' book Ladies Night, the show centers around the life of Marilyn "Madam" DeVille" (Eva Marcille), a successful club owner and a fierce businesswoman at the top of her game in the nightclub industry. Madam is surrounded by trusted employees who want her to succeed, but she discovers that more money and more power mean more problems. The second season will cover her journey as she continues to navigate the hot but dangerous scene to prosper and survive.
The show first premiered in September of 2021 and aired ten episodes.
Season 2 returning cast includes Skyh Alvester Black, Candace Maxwell, Racquel Palmer, Michael "Bolo" Bolwaire, Keith "Fatal Attraction" Swift, Dion Rome, and Jeremy "Masterpiece" Williams.
Per Deadline, the production is underway, with new episodes set to premiere later this year. Season 1 is currently streaming exclusively on BET+.