'F9' REVIEW: Revving Up for the Next Chapter of the Fast Saga
There is no time to blink. F9: The Fast Saga is a high-speed train of action that takes the audience through a double-upside down loop, around rings of fire, and then morphs into a private jet, its heavy artillery in the action movie genre.
Although the high-velocity film took some softer turns, as Dominic Torretto (Vin Diesel) shows his warm fatherly side and Roman Pierce (Tyrese Gibson) looks into theories on why the Fast&Furious family always goes through near-death endeavors unscathed, the movie will have one drifting into another atmosphere of thrill and adventure.
The original cast is reunited, and members introduced along the way collided in F9, intricately placed through the movie to reveal an otherworldly journey. The OG crewmembers Tej Parker (Ludacris) and Roman Pierce (Tyrese Gibson) interact with Twinkie (Bowwow) and Sean Boswell (Lucas Black), setting up the scene to reach new heights for F9. Tokyo drifter Han Lue (Sung Kang) will return to a tear-jerking welcome by the crew.
The portrayals of women of F9 are powerful and exciting. Letty (Michelle Rodriguez) and Mia Torretto (Jordana Brewster) play the strong Torretto matriarchs that show up for their family. Ramsey (Nathalie Emmanuel), the technological genius and brain behind operations, returns from The Fate of The Furious. The villain, Cipher (Charlize Theron), is the main antagonist, and, although she may be a ruthless cyber-terrorist, her character (almost) always outsmarts the men.
Fast & Furious is a well-executed action movie. There is no way one can watch this once and get all the action that just unraveled. The choreography behind the scenes is seamless. It looks organic as if all humans can jump off buildings and tumble down hills in military-grade tanks (not recommended) with ease. F9 certainly sells the dream that this is all feasible.
Bulletproof vests aside, F9 has always been about family and culture. In April, Diesel told the press that late Paul Walker was still spiritually present in the making of Fast 9. So much so, Diesel said, that Walker helped influence the casting of Jon Cena as Dom's little brother, Jakob. All the characters were bound together by a cross necklace, indicating that the movie is deeply tied to culture and unity.
When the thrill-infused saga comes out in theatres on June 25, the best advice is to put the pedal to the metal and watch the history of the best action movie unfold, buckle up and enjoy the ride.
—–
Review by Betti Halsell
'Bruised': Watch Trailer For Halle Berry's Directorial Debut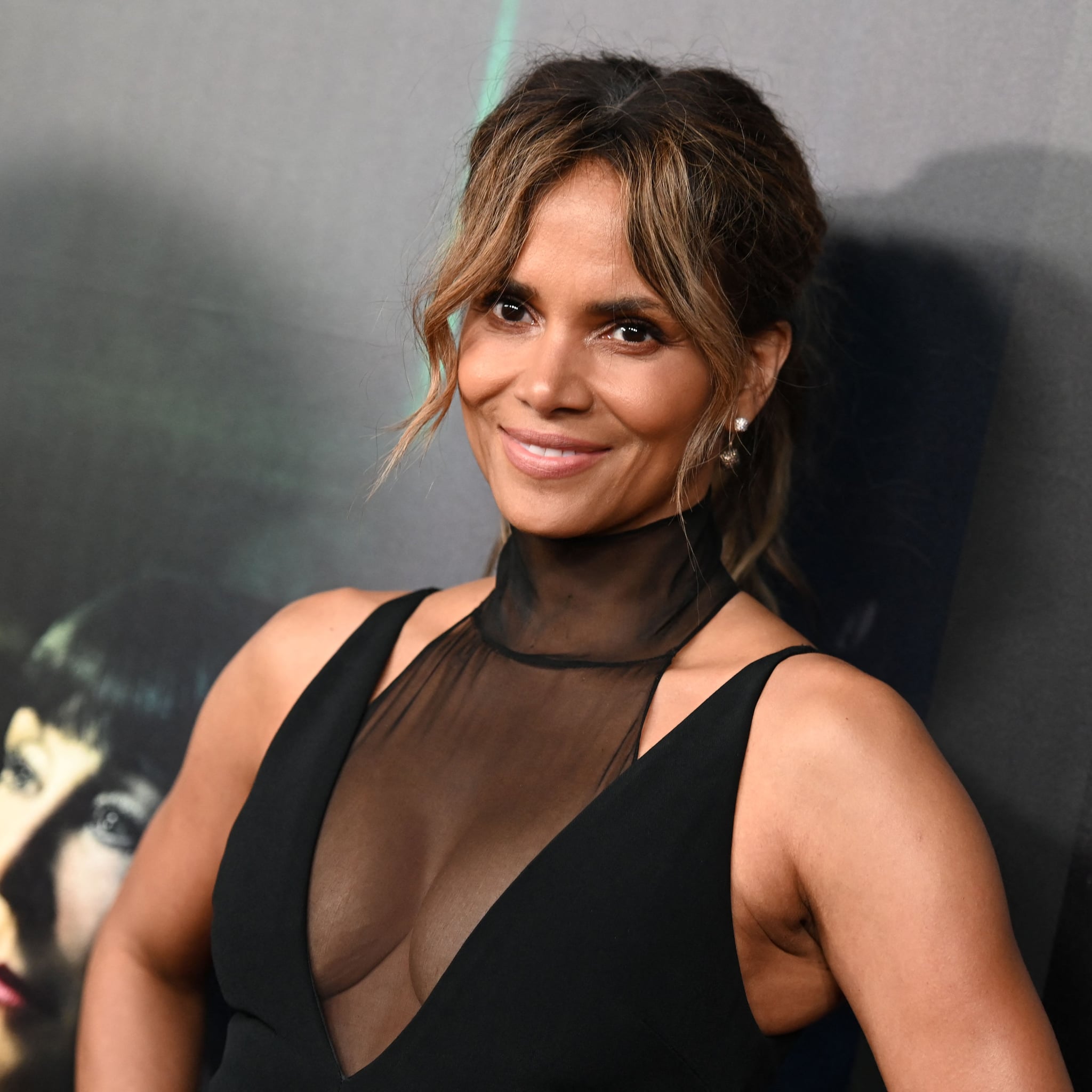 Academy Award-winning actress Halle Berry directs and stars in a new Netflix mixed martial arts drama, Bruised.
The story follows Jackie Justice (Berry), a mixed martial arts fighter who leaves the sport in disgrace. Down on her luck and simmering with rage and regret years after her last fight, she's coaxed into a brutal underground fight by her manager and boyfriend Desi (Adan Canto) and grabs the attention of a fight league promoter (Shamier Anderson) who promises Jackie a life back in the octagon. But the road to redemption becomes unexpectedly personal when Manny (Danny Boyd, Jr.) — the son she gave up as an infant — shows up at her doorstep.
Bruised also stars Adriane Lenox, Sheila Atim, Valentina Shevchenko, and Stephen McKinley Henderson.
The film is slated to release in theaters on Nov. 17 before dropping on Netflix on Nov. 24. Watch the trailer above.
Angela Bassett's Wax Figure Unveiled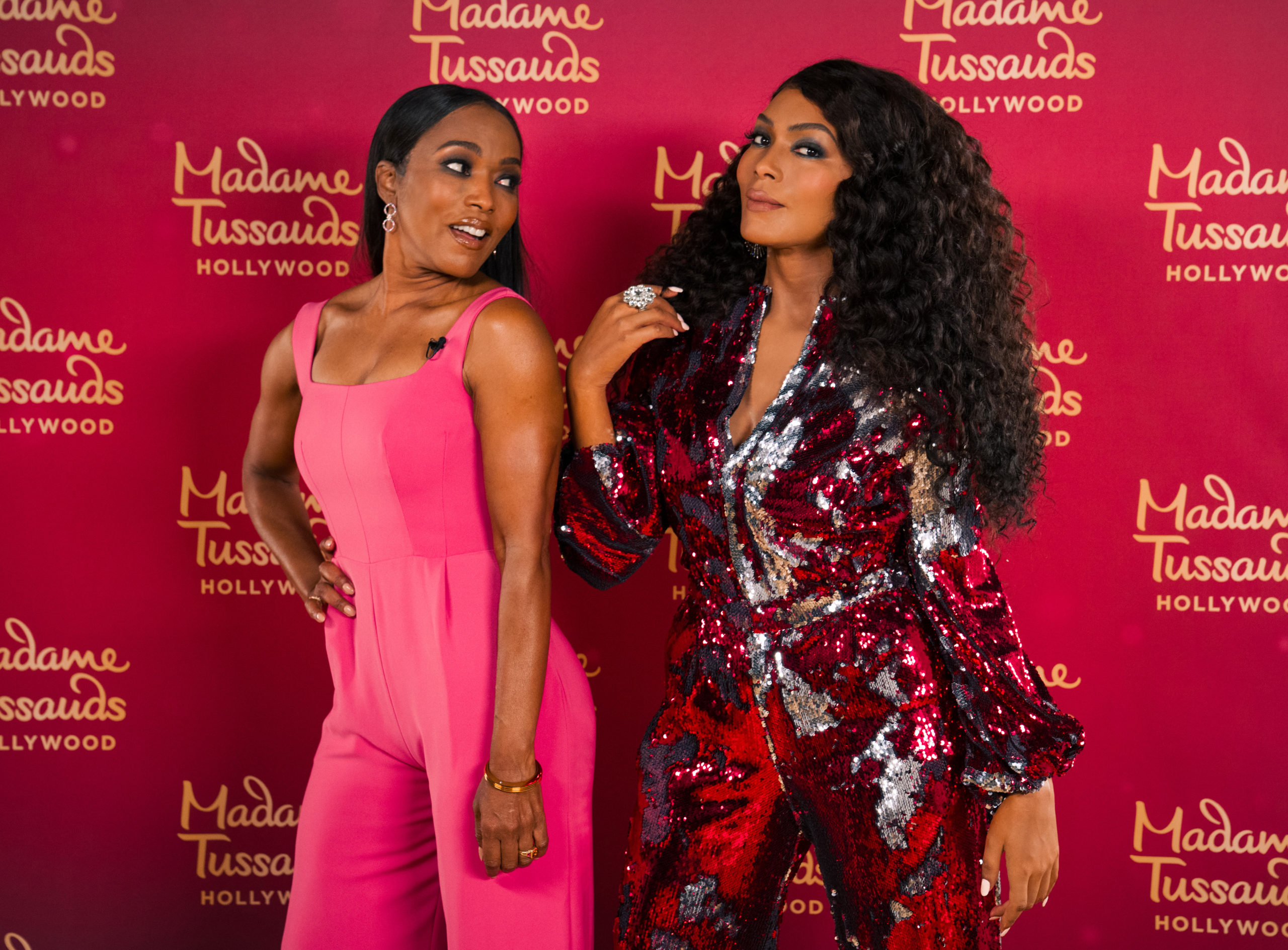 Seeing double?
The world-renowned wax museum Madame Tussauds unveiled Angela Bassett's new wax figure and we are at a total loss of words! Seriously, how can you tell them apart?!?
The Black Panther star took to Instagram to share the big reveal of her flawless replica. "Oh, lord! I'm a twin," Bassett said in a video as she admired the stunning model. "Oh, my God, it's so lifelike. It's like it's gonna jump alive and give me a hug."
This is arguably one of the best work the museum has done. See the photos below and let us know if you agree.
Robin Givens Joins 'Head of The Class' reboot as grown-up Darlene Merriman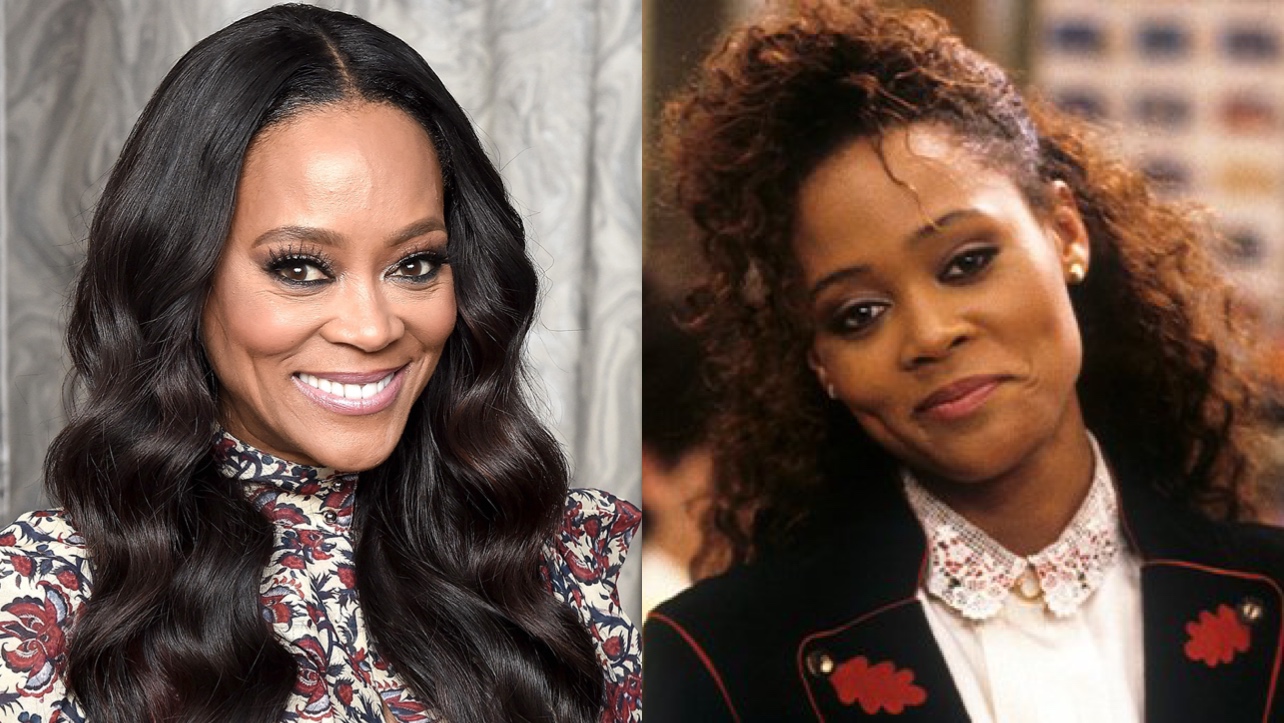 Robin Givens is reprising her role as Darlene Merriman in HBO Max's Head of the Class reboot 35 years after the original sitcom aired.
The new Head of the Class is inspired by ABC's 1980s sitcom of the same title. It will revolve around a group of overachieving high school students who meet their greatest challenge — a teacher, who wants them to focus less on grades and more on experiencing life. Givens' character, whose last name has changed to Hayward, was a member of the original Individualized Honors Program (IHP) and is now a parent to one of the kids and a lawyer with a degree from Stanford.
In an interview with EW, Givens shared her excitement about reprising her role on the show, "I can't begin to put it into words," she said. "It was so much more emotional for me than I could possibly say. It was like a flood of emotions that stuck with me. I grew up on Stage 5. I was younger than my youngest son. Just even talking about it, thinking about it now, it's just really emotional for me. I didn't realize that was going to happen. It's hard to really process. I certainly didn't think about coming back and being a parent [on the show]."
All ten episodes of the family comedy debut November 4 on HBO Max.