Racing Against the Times in 'Fast 9' with Nathalie Emmanuel
Game of Thrones actress Nathalie Emmanuel sat with Hollywood Melanin to discuss the upcoming addition to the Fast franchise. Her character, Ramsey, is a super intelligent, tech-savvy 'hacktivist,' showing women in a powerful light.
Emmanuel revealed what she did to prepare for her role and what it meant to play such a strong and crucial character in the Fast & Furious series. During this critical time of social change, Emmanuel stressed how important it was to have a powerful representation of women in roles that break social stigmas.
Ramsey is a woman-mastermind and a cyber genius. Using her expertise and intellect, she was able to join Torretto's crew and take them to the next level. Having an expert hacker like Ramsey contributes to Dom's (Vin Diesel) ability to fulfill missions by applying science to the need for speed.
During our conversation, Emmanuel reflected on her role, and what technologically advanced representation does for the overall narrative. "I think it's a great representation for women and women of color in tech—it's really not something that you hear about." She continued, "I think it's really important that you have that representation, that she's not only just into tech and she's good at it— she's exceptional… Maybe it can inspire people to go off to do things that maybe they think, 'someone like me cant do that.'"
Emmanuel described her character in F9 as "hyper-focused." Ramsey is able to pinpoint a solution amid the chaos of cars flying in the air. "I think she is one of these people who are hyper-focused, and this is what she's good at, this is what she enjoys—so she had to note every single thing about it, and obviously technology is changing all the time, this sort of learning and on-changing. She's just so obsessed with it that she knows as much as anyone can know; it might just explain why she hasn't got her license because she was literally doing technology her whole life." Emmanuel really immersed herself into her character, even relating to the fact that she can't drive in reality!
Catch Nathalie Emmanuel in 'F9: The Fast Saga' on June 25 in theaters near you!
---
by Betti Halsell
'Black Panther: Wakanda Forever' Honors The Late Chadwick Boseman (Video)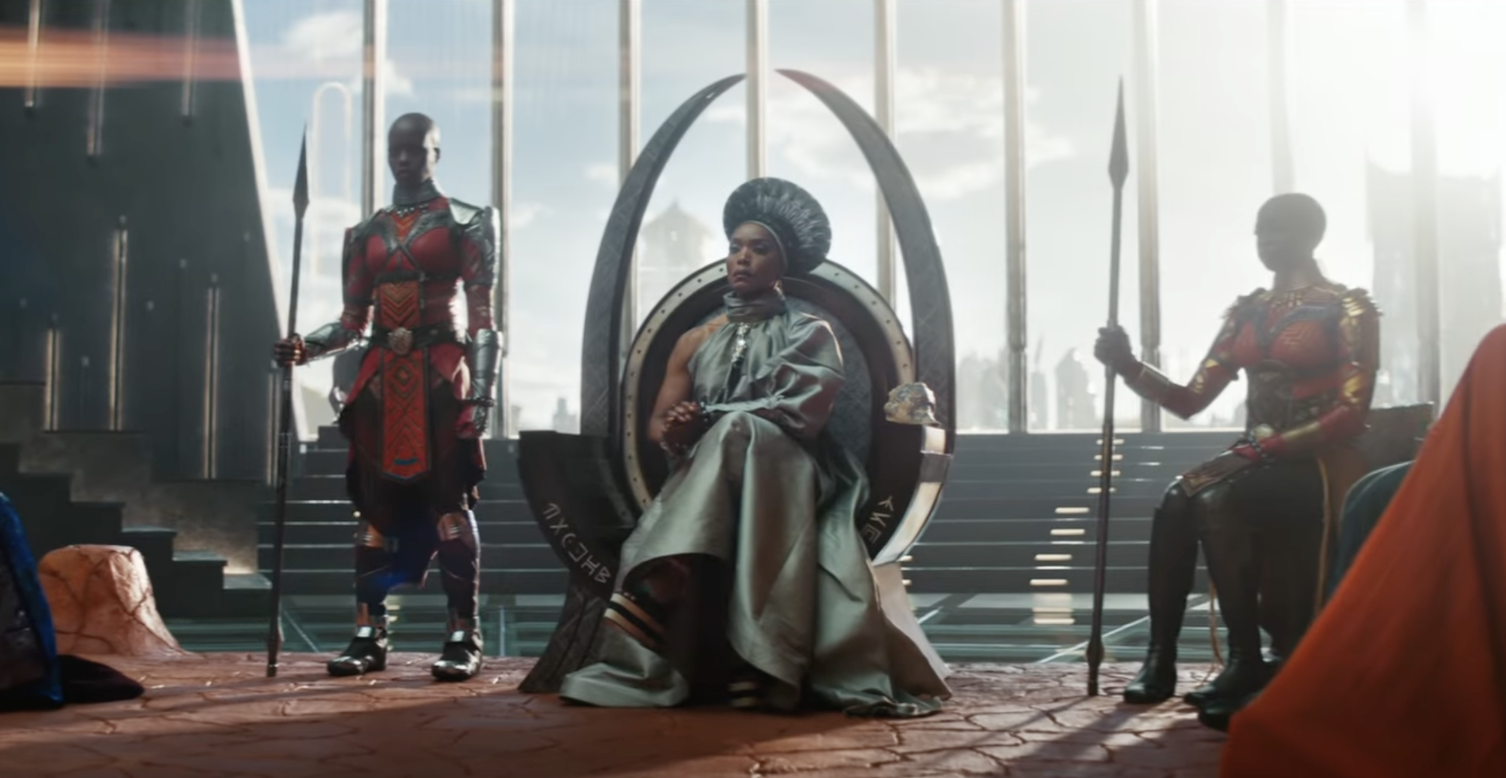 Marvel has finally released the official trailer for the highly anticipated sequel of Black Panther. The 2-minute video features new and returning characters and unveils a special tribute to Chadwick Boseman's T'Challa.
The movie is scheduled to hit theaters on November 11.
Watch the trailer above.
'Beast': Idris Elba is Battling a Vicious Lion in Upcoming Action Thriller
Idris Elba is stepping into the lion's den in this newly released action-packed trailer.
Directed by Baltasar Kormákur, Beast follows Dr. Nate Samuels (Elba), a widowed husband and a father of two daughters (Iyana Halley and Leah Jeffries), whom he brings with him to South Africa to visit a friend (Sharlto Copley). However, the family trip takes a wrong turn when they face a deadly lion.
Watch Elba fight the beast to save his family in theaters on August 19. In the meantime, check out the trailer above.
'Honk for Jesus. Save Your Soul': Sterling K. Brown and Regina Hall Rebuild Southern Baptist Megachurch After Scandal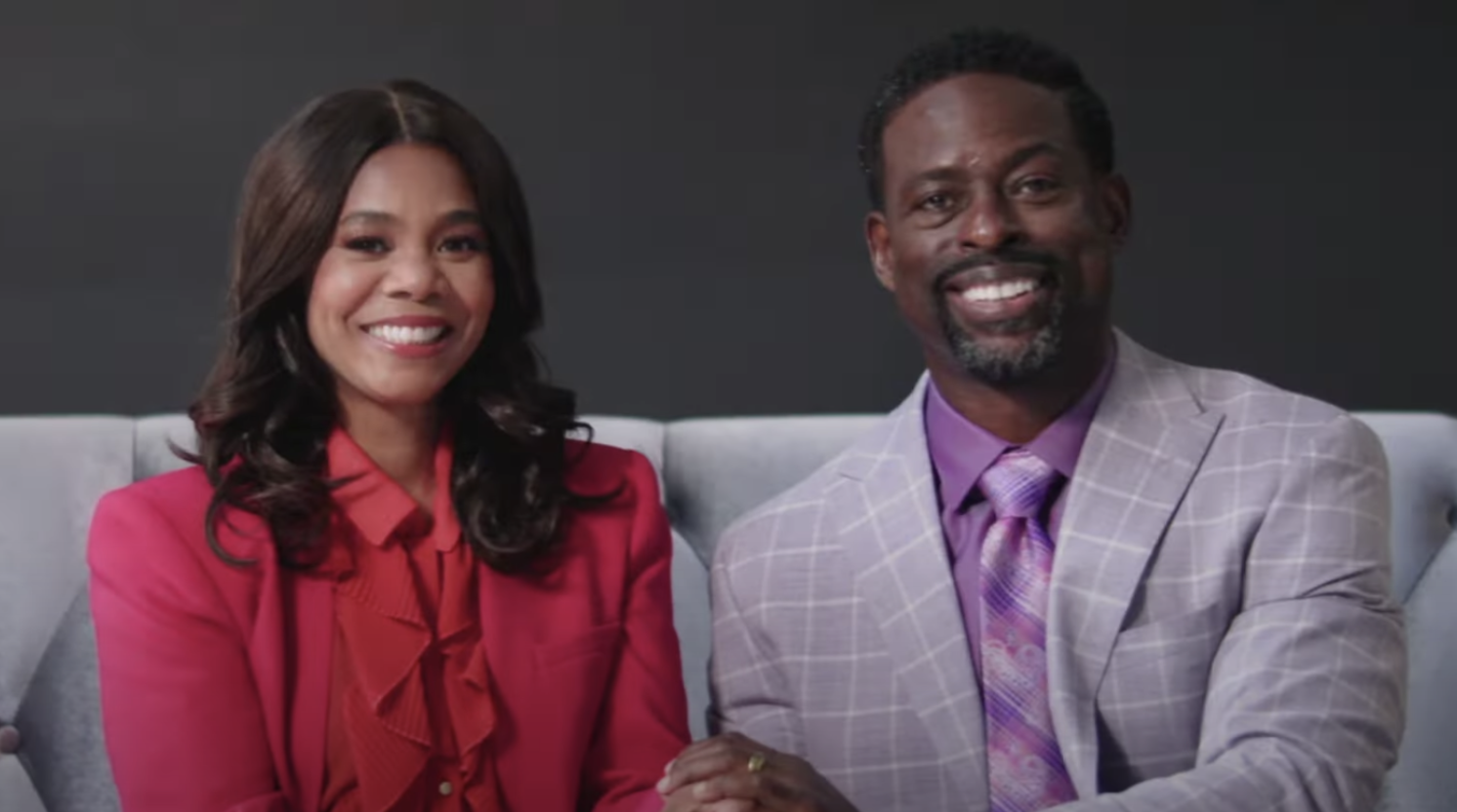 Regina Hall and Sterling K. Brown star in the upcoming mockumentary Honk for Jesus, Save Your Soul.
Written and directed by Adamma Ebo and executive produced by Jordan Peele, the comedy gives a satirical glimpse into the Southern Baptist community. Pastor Lee-Curtis Childs (Brown) tries to recover and rebuild his congregration after a scandal forced the church to close temporarily. Meanwhile, his wife, Trinitie Childs (Hall), is fighting to reclaim her throne as the church's first lady.
The cast includes Nicole Beharie, Conphidance, Austin Crute, Devere Rogers, Robert Yatta, and Greta Glenn.
The comedy initially premiered at the 2022 Sundance Film Festival earlier this year and is set to be released in theaters and on Peacock on September 2. Watch the trailer above.