KJ Smith Talks Leading and Producing 'The Available Wife', Tapping Into Her Calling, and Working with Tyler Perry
KJ Smith is making waves in the industry. In the last few years, she's been busier (and happier) than ever. From co-leading one of Tyler Perry's hit series Sistas to recently starring in Netflix's top-rated titles #BlackAF and Fatal Affair, the actress (who now also added the producer title to her resume) is not planning to slow down any time soon.
The Available Wife, one of Smith's latest and dearest projects, is currently going through the festival circuit and has already been nominated for Best Narrative Feature at the American Black Film Festival (ABFF).
The film is based on Carla Pennington's book of the same title, which was adapted for the screen by Tressa Azarel Smallwood (BET's All In) and Jamal Hill (Brotherly Love), who also directed the feature. Also starring in the romantic feature are Terayle Hill, Clifton Powell, and Roger Guenveur Smith.
The storyline centers around Nicole Wright (Smith), a successful music executive whose life is about to fall apart. While having an affair with Kingston (Hill), the sexy artist on the rise full of promises, Nicole learns the hard way that looks can be deceiving and his motives are as dark as the secrets she keeps.
This is Smith's first time undertaking such a multifaceted role, she shared with us. Although the complexity of Nicole's character made her exciting to play, the actress could not fully relate to her at first. "It was hard for me because I would simply not make the choices that she made. This is the entertainment industry, you know. One of the things that they warn you is this may be a very dark place. And I've faced the same decisions that Nicole had to make and I chose a different path. I've literally been in this situation and I did not make that choice."
Eventually, Smith found other ways to connect to Nicole. "She would do anything for her family, that's something that was common. The fact that she doesn't let anything take her down. It's like me, I never give up, I never have, and I never will," she shared. The actress hopes that the viewer will have sympathy for Nicole and will see why she made those choices.
The Available Wife is special to Smith in many ways: this marks her first leading role in a feature film and her first time producing a project of such magnitude. "I feel like I was really tapping into my calling. I've always been a natural-born leader, I've always been able to multitask. I've always had that capacity and that ability. When you are an actor you kind of do what you're told, so the opportunity to have a say-so in how this film goes and how my character is portrayed really made me feel empowered and I just fell like I was in my zone, I felt great!"
When it comes to passions outside television and film, Smith enjoys fitness, yoga, and dance classes. Traveling has become her most favorite thing. Now, with COVID still holding most productions on hold, the actress has more time to enjoy new places and discover new cultures.
The pandemic, however, could not hold Smith away from work for too long. Tyler Perry Studios made history by becoming the first in the country to resume production in July. Smith, who stars as Andrea Barnes in Perry's hit show Sistas, says she had no reservations about going back to the set. "I trust Tyler Perry and I knew we were gonna be okay. I trust him, I trust the team. We are family now, so I don't worry about it."
Working for Perry has been lifechanging. The world-renowned filmmaker and entrepreneur is not just her boss, Smith considers him a friend and her biggest inspiration. "I don't know how he finds time to respond to my text messages, but he always responds, quickly. I mean no one's done what he's done in this business."
Smallwood, who owns MegaMind Media and co-wrote the screenplay to The Available Wife, has also made an impact on Smith and her work. "I call her often, she gives me great advice and especially as an up and coming producer. She has made so many films. She is just so great!"
The Available wife is currently available at ABFF Play through August 30, and will later drop on one of the streaming platforms. Smith says an announcement will be made soon, so stay tuned!
'Emancipation': Will Smith Fights For Freedom and Family In New Drama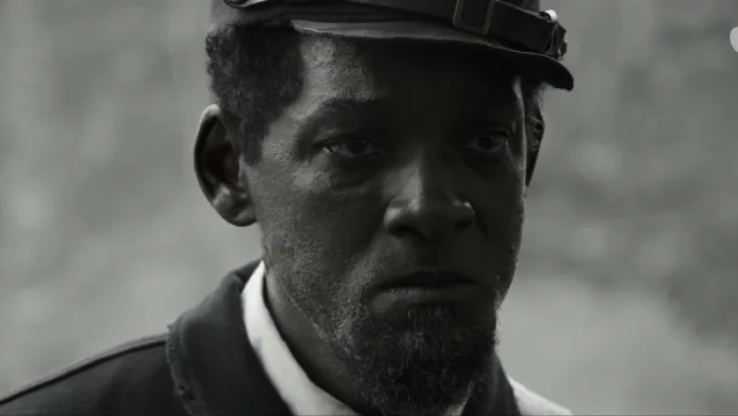 Will Smith returns to the screen following the infamous Oscar scandal with a new drama titled Emancipation, helmed by Equalizer director Antoine Fuqua. The historical action film will launch on Apple TV+ on December 9.
Synopsis: Peter (Smith), a slave, flees a plantation in Louisiana after he was whipped within an inch of his life. He has to outwit cold-blooded hunters and the unforgiving swamps of Louisiana on a torturous journey north.
Watch the official trailer above.
"AVATAR: THE WAY OF WATER": NEW TRAILER RELEASED
20th Century Studios has released a new trailer for "Avatar: The Way of Water," the sequel to James Cameron's highest-grossing film of all time.
Set more than a decade after the events of the first film, "Avatar: The Way of Water" begins to tell the story of the Sully family (Jake, Neytiri, and their kids), the trouble that follows them, the lengths they go to keep each other safe, the battles they fight to stay alive, and the tragedies they endure.
Directed by James Cameron, the sequel stars Sam Worthington, Zoe Saldaña, Sigourney Weaver, Stephen Lang, and Kate Winslet.
"Avatar: The Way of Water" opens in theaters on December 16. Watch the newly released trailer below.
'Black Panther: Wakanda Forever' Honors The Late Chadwick Boseman (Video)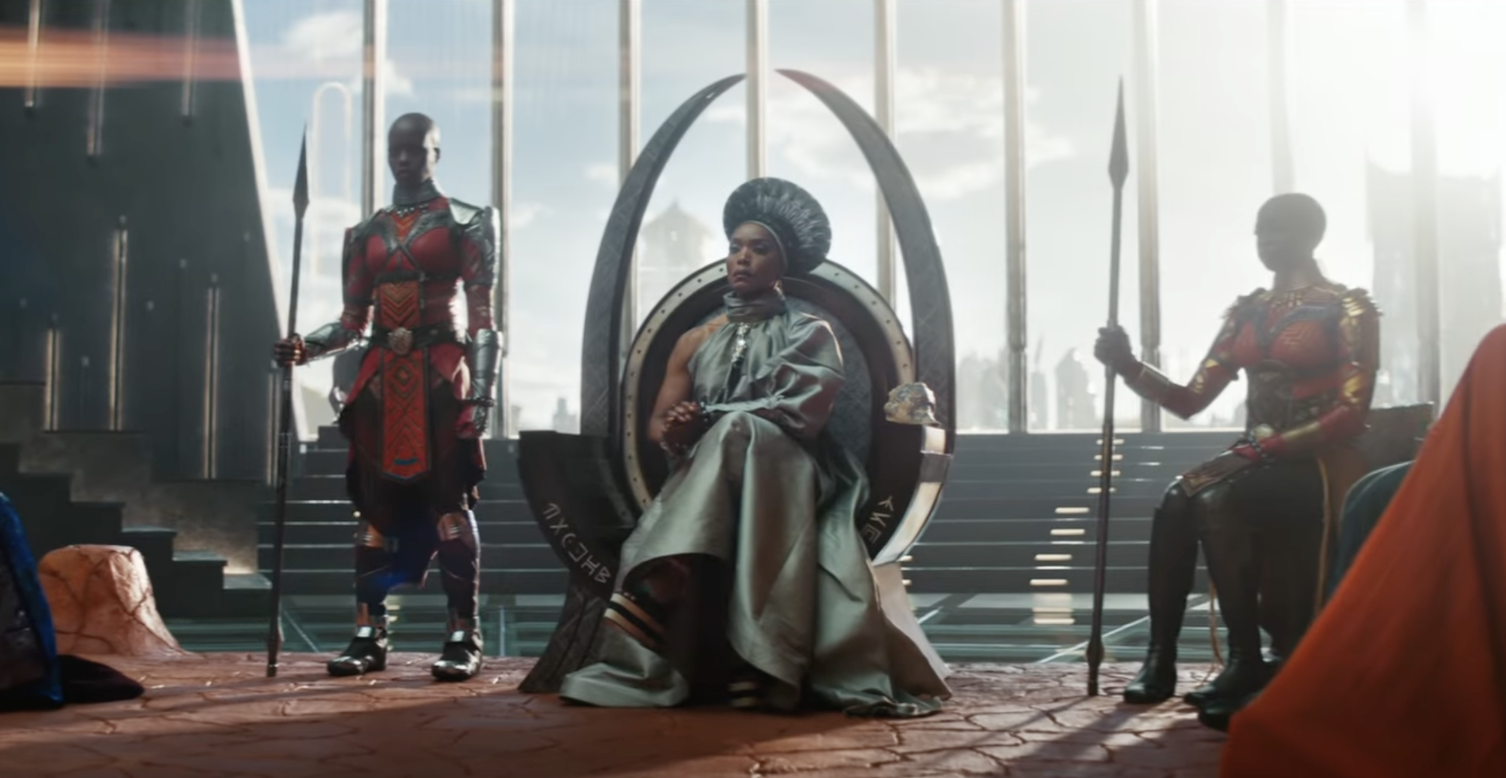 Marvel has finally released the official trailer for the highly anticipated sequel of Black Panther. The 2-minute video features new and returning characters and unveils a special tribute to Chadwick Boseman's T'Challa.
The movie is scheduled to hit theaters on November 11.
Watch the trailer above.