KJ Smith Talks Leading and Producing 'The Available Wife', Tapping Into Her Calling, and Working with Tyler Perry
KJ Smith is making waves in the industry. In the last few years, she's been busier (and happier) than ever. From co-leading one of Tyler Perry's hit series Sistas to recently starring in Netflix's top-rated titles #BlackAF and Fatal Affair, the actress (who now also added the producer title to her resume) is not planning to slow down any time soon.
The Available Wife, one of Smith's latest and dearest projects, is currently going through the festival circuit and has already been nominated for Best Narrative Feature at the American Black Film Festival (ABFF).
The film is based on Carla Pennington's book of the same title, which was adapted for the screen by Tressa Azarel Smallwood (BET's All In) and Jamal Hill (Brotherly Love), who also directed the feature. Also starring in the romantic feature are Terayle Hill, Clifton Powell, and Roger Guenveur Smith.
The storyline centers around Nicole Wright (Smith), a successful music executive whose life is about to fall apart. While having an affair with Kingston (Hill), the sexy artist on the rise full of promises, Nicole learns the hard way that looks can be deceiving and his motives are as dark as the secrets she keeps.
This is Smith's first time undertaking such a multifaceted role, she shared with us. Although the complexity of Nicole's character made her exciting to play, the actress could not fully relate to her at first. "It was hard for me because I would simply not make the choices that she made. This is the entertainment industry, you know. One of the things that they warn you is this may be a very dark place. And I've faced the same decisions that Nicole had to make and I chose a different path. I've literally been in this situation and I did not make that choice."
Eventually, Smith found other ways to connect to Nicole. "She would do anything for her family, that's something that was common. The fact that she doesn't let anything take her down. It's like me, I never give up, I never have, and I never will," she shared. The actress hopes that the viewer will have sympathy for Nicole and will see why she made those choices.
The Available Wife is special to Smith in many ways: this marks her first leading role in a feature film and her first time producing a project of such magnitude. "I feel like I was really tapping into my calling. I've always been a natural-born leader, I've always been able to multitask. I've always had that capacity and that ability. When you are an actor you kind of do what you're told, so the opportunity to have a say-so in how this film goes and how my character is portrayed really made me feel empowered and I just fell like I was in my zone, I felt great!"
When it comes to passions outside television and film, Smith enjoys fitness, yoga, and dance classes. Traveling has become her most favorite thing. Now, with COVID still holding most productions on hold, the actress has more time to enjoy new places and discover new cultures.
The pandemic, however, could not hold Smith away from work for too long. Tyler Perry Studios made history by becoming the first in the country to resume production in July. Smith, who stars as Andrea Barnes in Perry's hit show Sistas, says she had no reservations about going back to the set. "I trust Tyler Perry and I knew we were gonna be okay. I trust him, I trust the team. We are family now, so I don't worry about it."
Working for Perry has been lifechanging. The world-renowned filmmaker and entrepreneur is not just her boss, Smith considers him a friend and her biggest inspiration. "I don't know how he finds time to respond to my text messages, but he always responds, quickly. I mean no one's done what he's done in this business."
Smallwood, who owns MegaMind Media and co-wrote the screenplay to The Available Wife, has also made an impact on Smith and her work. "I call her often, she gives me great advice and especially as an up and coming producer. She has made so many films. She is just so great!"
The Available wife is currently available at ABFF Play through August 30, and will later drop on one of the streaming platforms. Smith says an announcement will be made soon, so stay tuned!
'The Man From Toronto' Trailer: Kevin Hart and Woody Harrelson Star In Action-Packed Comedy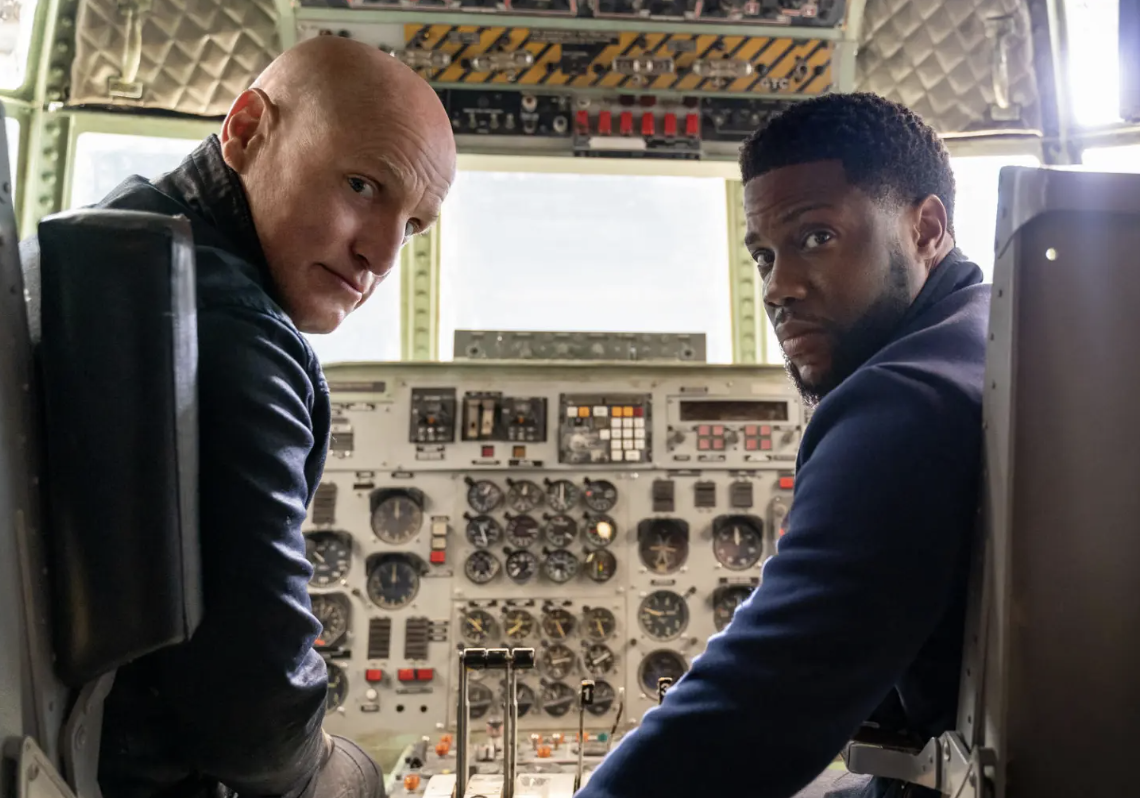 Kevin Hart and Woody Harrelson star in Netflix's upcoming action-packed comedy dropping on Netflix on June 24.
A case of mistaken identity arises after a screw-up sales consultant and the world's deadliest assassin—known only as The Man from Toronto— run into each other at a holiday rental.
A Lizzo Documentary Is In The Works at HBO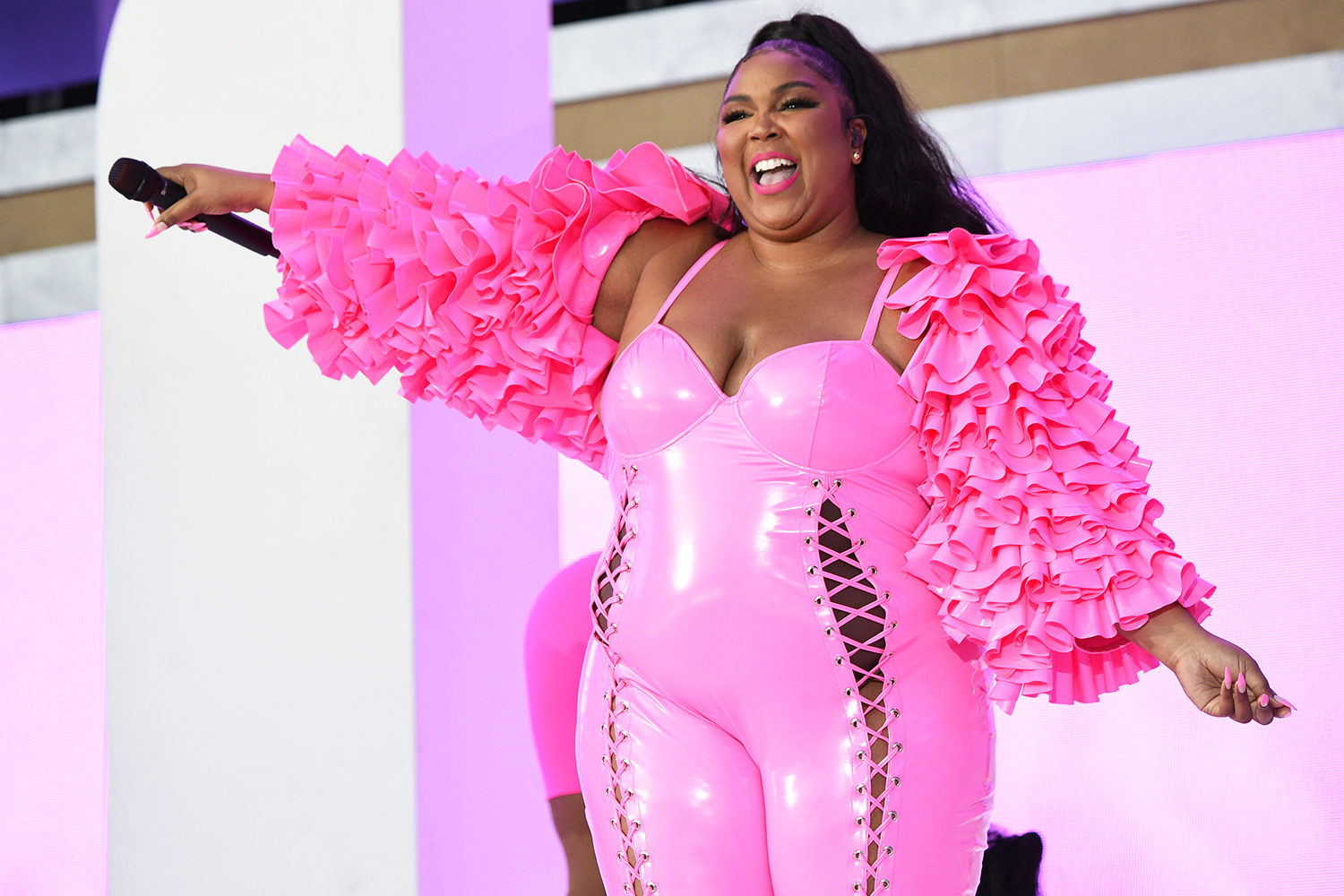 An untitled documentary about Lizzo is coming to HBO Max, the Grammy-winning artist recently announced at Warner Bros. Discovery Upfront in New York.
The doc will explore the artist's journey from her humble beginnings to her astonishing music career. Viewers will follow the Detroit native as she navigates the challenges of stardom.
"Growing up, I never dreamed I'd get to experience all of the things I've accomplished in my life, and I'm just getting started," Lizzo shared in a statement. "I'm so excited I get to share and relive my journey with my fans and HBO Max. From 'Cuz I Love You' to my dramatic world tour, losing and gaining love, and creating my new album' Special,' y'all get to see the amount of time, patience, blood, sweat, and tears that went into this process. It takes ten years to become an 'overnight success,' and hopefully, I can inspire other young creatives to keep going."
Directed by Doug Pray (HBO's The Defiant Ones) with Lizzo as the executive producer, the documentary will premiere following the release of the singer's studio album Special this fall.
The 34-year-old's creative portfolio has been expanding at a rapid pace. Just recently, she hosted SNL and launched an Amazon series titledWatch Out For The Big Grrrls.
'Master': Regina Hall Stars in New Horror Movie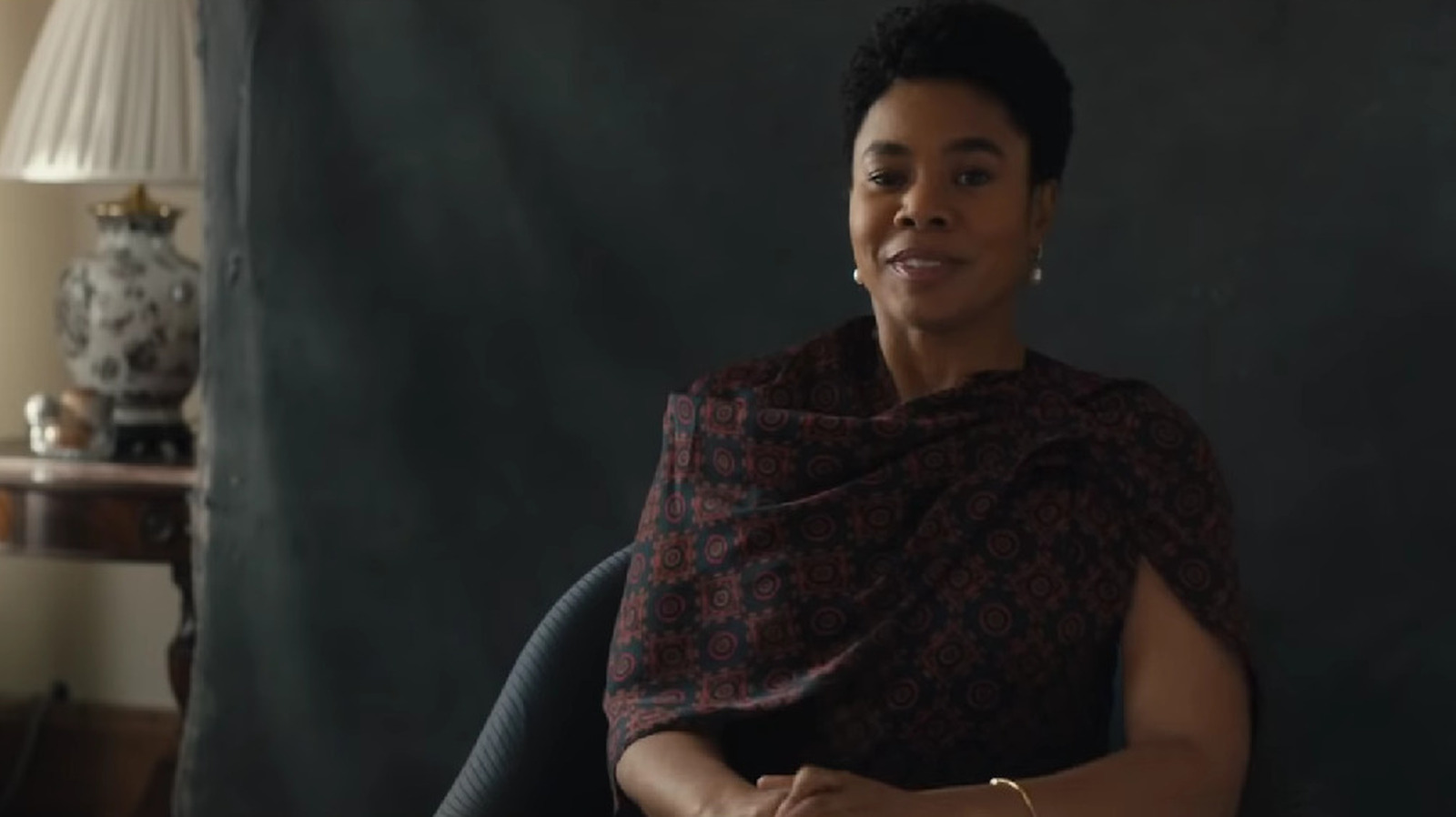 Amazon Studios debuted the official trailer for its upcoming thriller titled Master, starring Regina Hall. The film first premiered during the 2022 Sundance Film Festival and will be released in theaters and on Prime Video on Friday, March 18.
Written and directed by Mariama Diallo, Master tells the story of three women who strive to find their place at a prestigious New England university whose frosty elitism may disguise something more sinister. Professor Gail Bishop (Hall) has recently been promoted to "Master" of a residence hall, the first time at storied Ancaster College that a Black woman has held the post.
Determined to breathe new life into a centuries-old tradition, Gail soon finds herself wrapped up in the trials and tribulations of Jasmine Moore (Zoe Renee), an energetic and optimistic Black freshman. Jasmine's time at Ancaster hits a snag early on when she's assigned a dorm room that is rumored to be haunted. Things get worse when Jasmine clashes in the classroom with Liv Beckman (Amber Gray), a professor in the middle of her own racially charged tenure review. As Gail tries to maintain order and fulfill the duties of a Master, the cracks begin to show in Ancaster's once-immaculate facade. After a career spent fighting to make it into Ancaster's inner circle, Gail is confronted with the horrifying prospect of what lies beneath, her question ultimately becoming not whether the school is haunted but by whom.
Watch the trailer below.