KJ Smith Talks Leading and Producing 'The Available Wife', Tapping Into Her Calling, and Working with Tyler Perry
KJ Smith is making waves in the industry. In the last few years, she's been busier (and happier) than ever. From co-leading one of Tyler Perry's hit series Sistas to recently starring in Netflix's top-rated titles #BlackAF and Fatal Affair, the actress (who now also added the producer title to her resume) is not planning to slow down any time soon.
The Available Wife, one of Smith's latest and dearest projects, is currently going through the festival circuit and has already been nominated for Best Narrative Feature at the American Black Film Festival (ABFF).
The film is based on Carla Pennington's book of the same title, which was adapted for the screen by Tressa Azarel Smallwood (BET's All In) and Jamal Hill (Brotherly Love), who also directed the feature. Also starring in the romantic feature are Terayle Hill, Clifton Powell, and Roger Guenveur Smith.
The storyline centers around Nicole Wright (Smith), a successful music executive whose life is about to fall apart. While having an affair with Kingston (Hill), the sexy artist on the rise full of promises, Nicole learns the hard way that looks can be deceiving and his motives are as dark as the secrets she keeps.
This is Smith's first time undertaking such a multifaceted role, she shared with us. Although the complexity of Nicole's character made her exciting to play, the actress could not fully relate to her at first. "It was hard for me because I would simply not make the choices that she made. This is the entertainment industry, you know. One of the things that they warn you is this may be a very dark place. And I've faced the same decisions that Nicole had to make and I chose a different path. I've literally been in this situation and I did not make that choice."
Eventually, Smith found other ways to connect to Nicole. "She would do anything for her family, that's something that was common. The fact that she doesn't let anything take her down. It's like me, I never give up, I never have, and I never will," she shared. The actress hopes that the viewer will have sympathy for Nicole and will see why she made those choices.
The Available Wife is special to Smith in many ways: this marks her first leading role in a feature film and her first time producing a project of such magnitude. "I feel like I was really tapping into my calling. I've always been a natural-born leader, I've always been able to multitask. I've always had that capacity and that ability. When you are an actor you kind of do what you're told, so the opportunity to have a say-so in how this film goes and how my character is portrayed really made me feel empowered and I just fell like I was in my zone, I felt great!"
When it comes to passions outside television and film, Smith enjoys fitness, yoga, and dance classes. Traveling has become her most favorite thing. Now, with COVID still holding most productions on hold, the actress has more time to enjoy new places and discover new cultures.
The pandemic, however, could not hold Smith away from work for too long. Tyler Perry Studios made history by becoming the first in the country to resume production in July. Smith, who stars as Andrea Barnes in Perry's hit show Sistas, says she had no reservations about going back to the set. "I trust Tyler Perry and I knew we were gonna be okay. I trust him, I trust the team. We are family now, so I don't worry about it."
Working for Perry has been lifechanging. The world-renowned filmmaker and entrepreneur is not just her boss, Smith considers him a friend and her biggest inspiration. "I don't know how he finds time to respond to my text messages, but he always responds, quickly. I mean no one's done what he's done in this business."
Smallwood, who owns MegaMind Media and co-wrote the screenplay to The Available Wife, has also made an impact on Smith and her work. "I call her often, she gives me great advice and especially as an up and coming producer. She has made so many films. She is just so great!"
The Available wife is currently available at ABFF Play through August 30, and will later drop on one of the streaming platforms. Smith says an announcement will be made soon, so stay tuned!
'Resort To Love': Christina Milian Can't Get Away From Her Past In a New Netflix Movie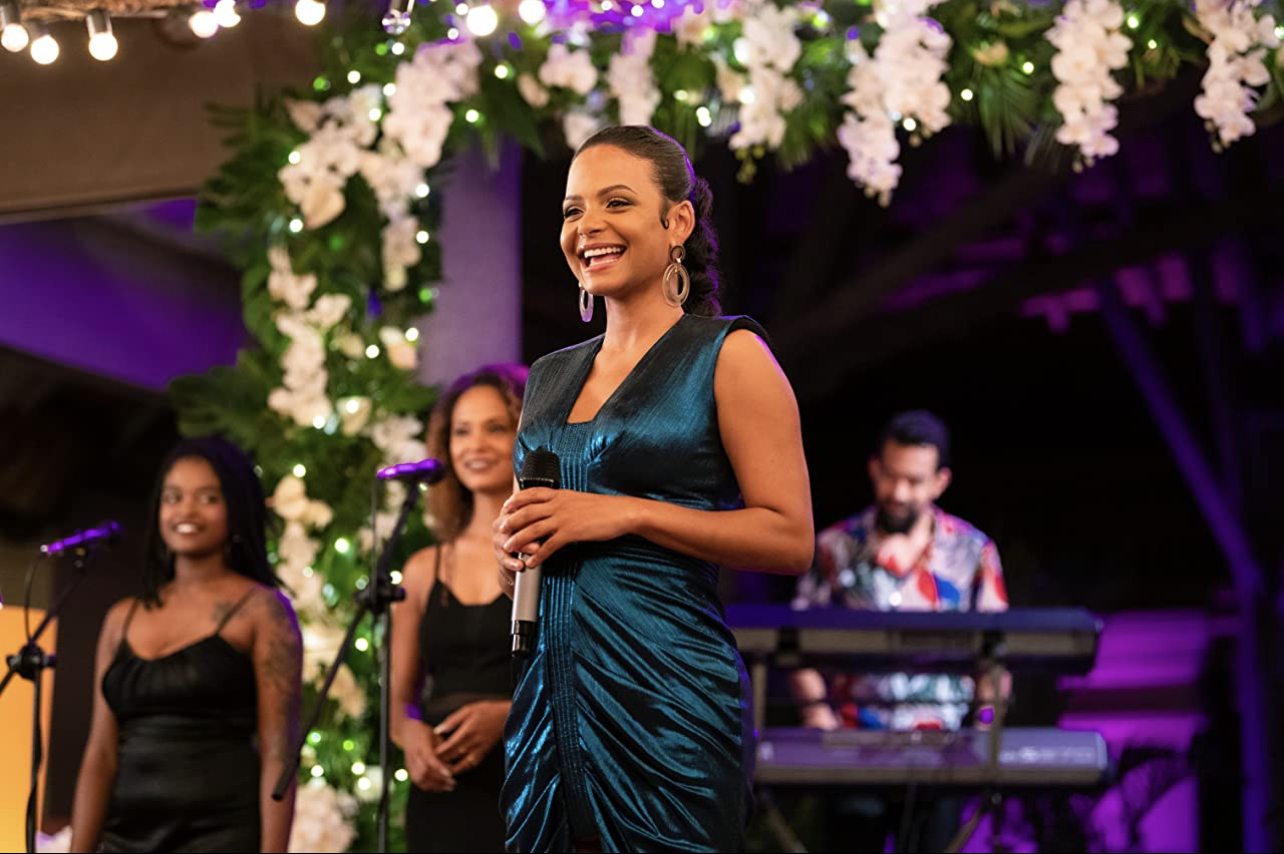 Netflix released the trailer for its new romantic comedy Resort To Love starring Christina Milian, Jay Pharoah, Sinqua Walls, and Christiani Pitts.
Produced by Alicia Keys, the story follows Erica (Milian), who ends up as the entertainment at her ex-fiancé's (Pharoah) wedding after reluctantly taking a gig at a luxurious island resort while in the wake of a music career meltdown.
Resort To Love will premiere on July 29 exclusively on Netflix. Watch the trailer below.
'House Party' Reboot Adds Tamera 'Tee' Kissen To Its Cast (Exclusive)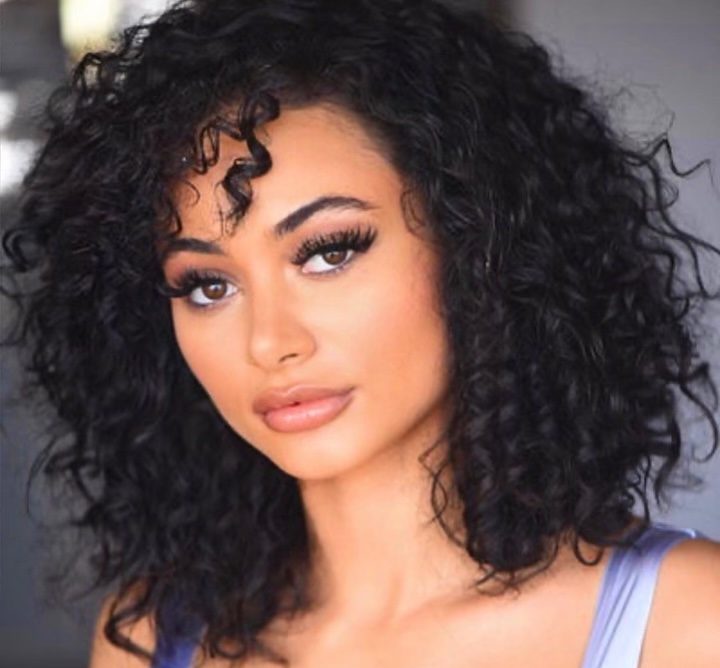 Actress Tamera 'Tee' Kissen has been added to the cast of New Line Cinema's reboot of House Party.
According to reports, LeBron James will produce the 1990 cult classic comedy reboot under his SpringHill Entertainment. The film is helmed by Grammy Award-winning music video director, Calmatic. Emmy-nominated Atlanta writing duo Stephen Glover and Jamal Oloriwrote the script.
The original comedy film follows high schooler Christopher 'Kid' Harris (Christopher 'Kid' Reid) trying to get into his friend Peter 'Play' Martin's (Christopher 'Play' Martin) house party, turning into a wild night of fun and music. Since its release, the film has become a beloved classic and launched many careers, including Tisha-Campbell Martin and Martin Lawrence's. The film was a box office hit and birthed four more sequels – House Party 2 (1991), House Party 3 (1994), House Party 4: Down to the Last Minute (2001), House Party: Tonight's the Night (2013).
Earlier this year, Deadline exclusively reported that rising actors Jorge Lendeborg, Jr. and Tosin Cole were in negotiations to play the titular characters.
Kissen is a comedian, actress, influencer, model, and entrepreneur. Widely known for performing comical skits on social media (which gained her 1.7 million followers in just six months!), her multi-talented personality has secured her top roles in commercial modeling campaigns (CoverGirl, Adidas, Google, etc.) and appearances in several major networks TV shows. The L.A. native played Simone in Dutch opposite Lance Gross, appeared in an episode of MTV's hit show, Wild N' Out, with Nick Cannon, and starred as Kitty on Fox's Rosewood with Morris Chestnut.
Tiffany Haddish and 'When They See Us' Actor Asante Blackk to Star in 'Landscape With Invisible Hand'
MGM studios teamed up with Brad Pitt's Plan B studio to develop a new film project based on the M.T. Anderson novel 'Landscape With Invisible Hand'.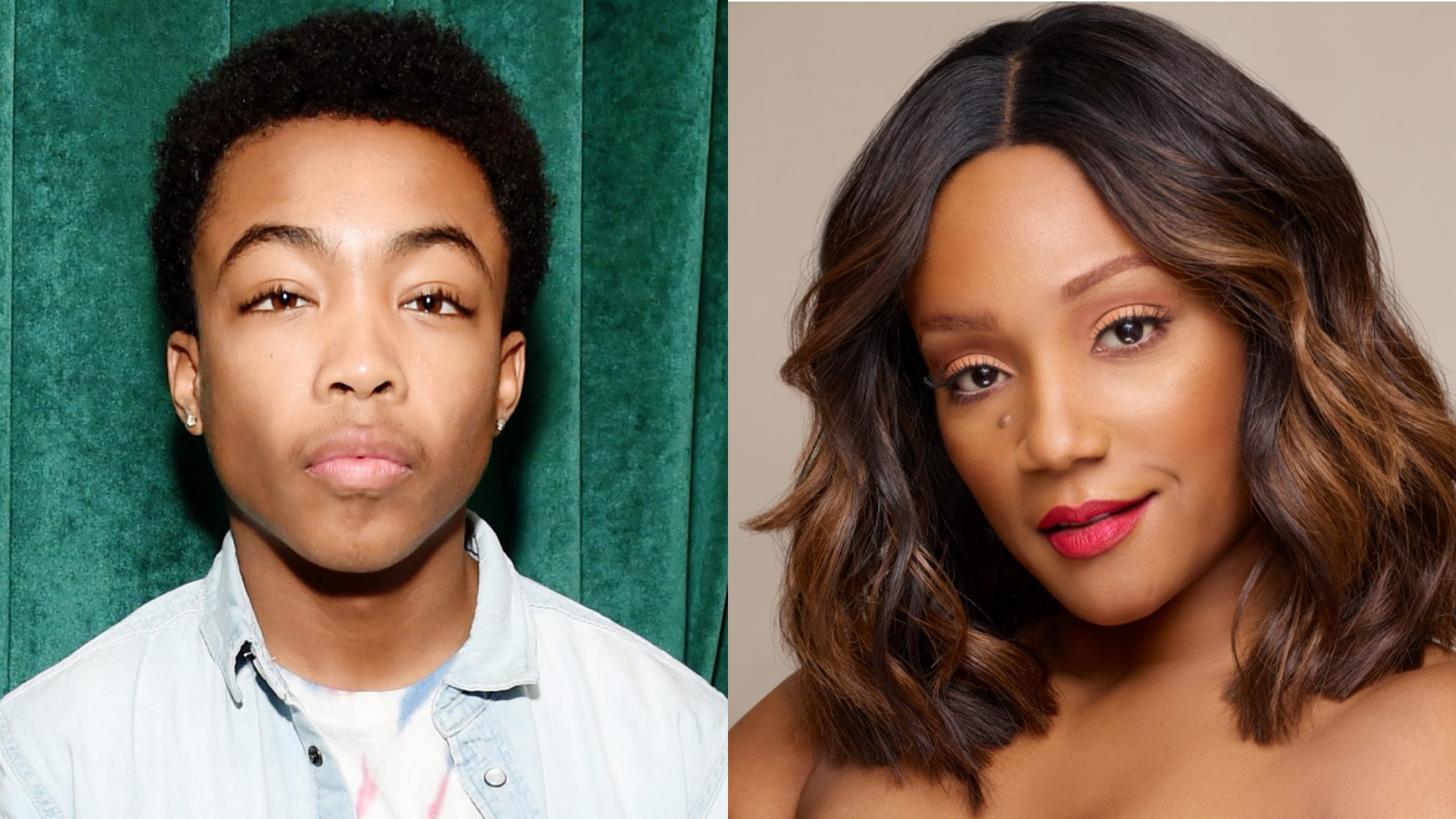 According to an exclusive feature in Variety, Emmy award-winning Actress Tiffany Haddish and Critics' Choice Television Award nominee Asante Blackk will star in the film.
Based on the critically acclaimed book by M.T. Anderson, Landscape With Invisible Hand, Blackk will be playing Haddish's son in the film. According to Variety, the movie has been described as a "stratified, alien future." The project will be guided by the creative hands of Cory Finley (Bad Education). He will write and direct.
The project will showcase a young aspiring artist in his teens (Blackk) who resides in a future timeline where aliens known as vuvv has taken over Earth. The young artist finds a way to shine and rise to fame through the advanced technology that collapsed the world's economy by using the power of love and curiosity. However, the plot twist involves a nostalgic feeling on how all present-day reality star romances end.
This will be one of Blackk's first major movie roles since his debut on the big screen. The young talent has earned Emmy, NAACP, and Critics Choice Award nominations for his performances in When They See Us, and This is Us.
Annapurna Pictures will be heading the project's production, along with Plan B and MGM, noting that Plan B and MGM are under a production that was established last year.
According to Deadline, the film will be released in theaters in the U.S. via MGM distribution. The studio also recently acquired distribution rights of Zoe Kravitz's Pussy Island.
Details about the movie release have not yet been disclosed, but with the talent and studio backing, the film is one to look forward to.