'MA' trailer: Octavia Spencer Is terrifying in this new thriller (Video)
Sue Ann (Octavia Spencer) is a loner, who is looking to make new friends. She agrees to purchase alcohol for a group of teenagers and even offers them to party in her basement. What can go wrong? This newly released trailer for Ma shows how fun times with friends under random adult supervision can easily turn into a nightmare.
Tate Taylor, who also directed The Help, which won Spencer the Oscar, is behind the camera. Juliette Lewis, Luke Evans (Beauty and The Beast), McKaley Miller (Hart Of Dixie), Missi Pyle (Gone Girl), Corey Fogelmanis (Girl Meets World), Gianni Paolo (The Fosters) and Dante Brown (Won't Back Down) also star in the thriller.
Ma will hit theaters on May 31. Check out the trailer above.
Spike Lee to Become The First-Ever Black President of the Cannes Film Festival Jury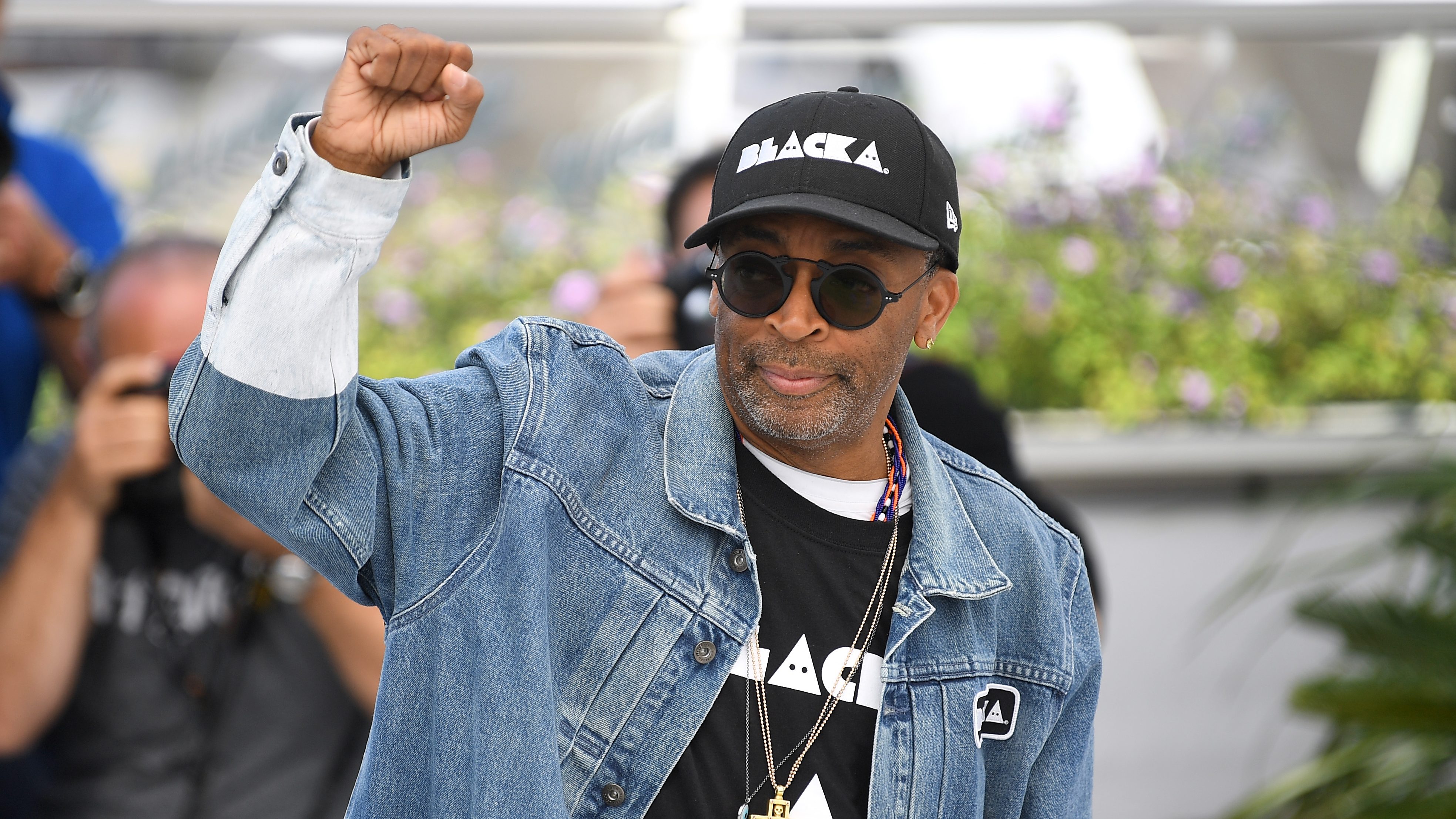 This is a historic moment in the French festival's 73-year history.
The Cannes Film Festival announced Tuesday that Spike Lee would serve as president of its jury in May. He has premiered seven films at the festival, including his 2018 movie BlacKkKlansman starring John David Washington which was greatly received. The film went on to win Lee an Oscar for Best Adapted Screenplay.
Lee celebrated his appointment in an Instagram post that read: "Spike Lee To Head Cannes Film Festival Jury. The Director will be the first Black person to lead the jury in the festival's 73 year history – BROOKLYN WINS!!! BROOKLYN!!! BROOKLYN WINS!!! (AGAIN)."
Additional jury members and the schedule of films will be announced in April. The festival will run from May 12 – 23
'Morbius': First Look at Tyrese Gibson as FBI Agent Simon Stroud
Sony released the first official trailer for Morbius starring Jared Leto, Adria Arjona, and Tyrese Gibson.
The Fast and Furious actor plays Simon Stroud, an FBI agent assigned to hunt down Morbius (played by Leto), a living vampire, the Spiderman anti-hero. According to the comics, Morbius acquired vampire-like powers using science. 
Here is the official synopsis for Morbius:
One of Marvel's most compelling and conflicted characters comes to the big screen as Oscar winner Jared Leto transforms into the enigmatic antihero, Michael Morbius. Dangerously ill with a rare blood disorder, and determined to save others suffering his same fate, Dr. Morbius attempts a desperate gamble. What at first appears to be a radical success soon reveals itself to be a remedy potentially worse than the disease.
The newly released trailer also featured Michael Keaton, who appears to reprise his role as Vulture from Spider-Man: Homecoming. This surprise appearance hinted that the film will be set in the Marvel Universe. Gibson later confirmed the theory by posting a celebratory Instagram video that read, "MORBIUS TRAILER 1HOUR AWAY!!!! Evil is amongst us!!! #DarkClouds #MARVEL #MCU #SONY #Crossover".
Morbius will hit theaters on July 31, 2020. Watch the full trailer above.
Meghan Markle Has Signed a Voiceover Deal With Disney
The Duchess of Sussex is returning to Hollywood.
Meghan Markle has reportedly agreed to do voiceover work for an undisclosed Disney project in exchange for a donation to Elephants Without Borders, a charitable organization dedicated to conserving wildlife and natural resources.
So, how did the project come about at such a perfect time for Markle? (As a reminder, the couple recently announced that they will be disengaging from royal duties) We now have a pretty good idea! PEOPLE.com recovered a video from The Lion King London premiere back in July of 2019. In the clip, Prince Harry can be seen having a conversation with Disney's CEO Bob Iger.
"You know she does voiceovers," Harry says. "Oh, really?" Iger responds. "Did you know that? You seem surprised," he laughs. "She's really interested." "Sure," Iger replies, "We'd love to try."
You can watch the video below.