'MA' trailer: Octavia Spencer Is terrifying in this new thriller (Video)
Sue Ann (Octavia Spencer) is a loner, who is looking to make new friends. She agrees to purchase alcohol for a group of teenagers and even offers them to party in her basement. What can go wrong? This newly released trailer for Ma shows how fun times with friends under random adult supervision can easily turn into a nightmare.
Tate Taylor, who also directed The Help, which won Spencer the Oscar, is behind the camera. Juliette Lewis, Luke Evans (Beauty and The Beast), McKaley Miller (Hart Of Dixie), Missi Pyle (Gone Girl), Corey Fogelmanis (Girl Meets World), Gianni Paolo (The Fosters) and Dante Brown (Won't Back Down) also star in the thriller.
Ma will hit theaters on May 31. Check out the trailer above.
Disney's Travis Bryant To Guest Star in Hulu's New Series 'Dollface'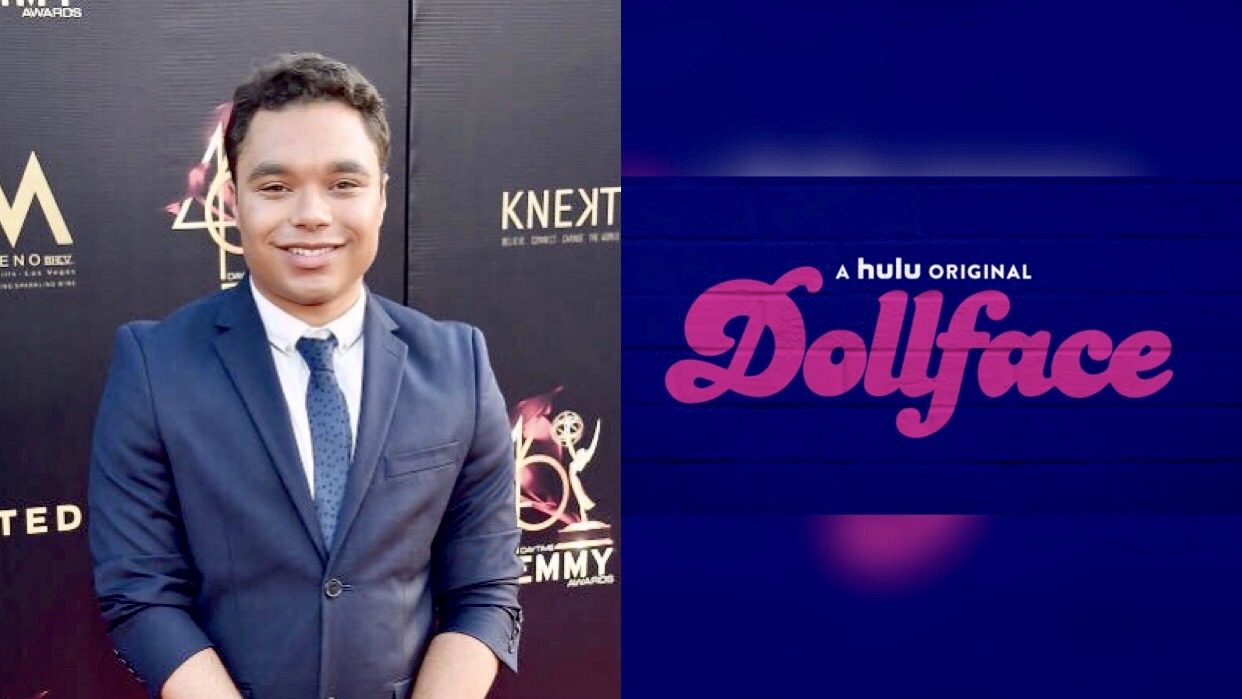 Disney Junior Alumni Travis Bryant joins Hulu's new 10-episode series Dollface, created by Jordan Weiss. 
Bryant is known for being the voice of Tyler the Village Boy on Disney's Sofia The First. His other credits include the CW's Legacies, BET's American Soul , the film Breakthrough, and Netflix's new Christmas movie Let It Snow, now streaming on the platform.
Executive produced by Margot Robbie, Dollface follows a young woman named Jules (Kat Dennings) who – after being dumped by her longtime boyfriend – must deal with her own imagination in order to literally and metaphorically re-enter the world of women, and rekindle the female friendships she left behind.
Bryant guest stars in a two-episode arc in the role of Victor, a young, witty and annoying neighbor of Madison (played by Brenda Song). Often showing little to no respect towards authority figures, he gives eye-opening advice to the life of "adulting" for Jules.
Dollface will premiere on November 15, 2019 exclusively on Hulu. Watch the trailer below.
Watch: "The Banker' Official Trailer Starring Anthony Mackie and Samuel L. Jackson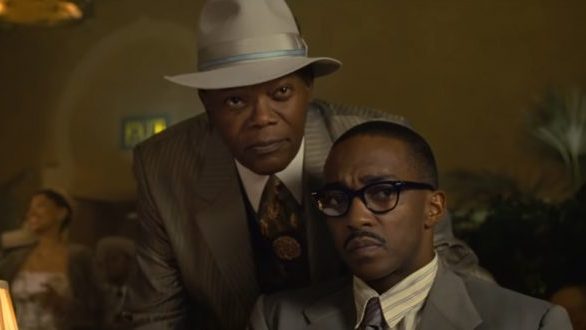 The official trailer for The Banker, starring Anthony Mackie, Samuel L Jackson, Jessie T. Usher, Nia Long, and Nicholas Hoult has been released.
Based on a story by David Lewis Smith, Stan Younger and Brad Caleb Kane, The Banker follows a true story of revolutionary businessmen Bernard Garrett (Mackie) and Joe Morris (Jackson), who devise an audacious and risky plan to take on the racially oppressive establishment of the 1960s by helping other African Americans pursue the American dream. Along with Garrett's wife Eunice (Long), they train a working-class white man, Matt Steiner (Hoult), to pose as the rich and privileged face of their burgeoning real estate and banking empire – while Garrett and Morris pose as a janitor and a chauffeur. Their success ultimately draws the attention of the federal government, which threatens everything the four have built.
The movie is produced by Brad Feinstein under his Romulus Entertainment banner, along with producers Nolfi, Nnamdi Asomugha, Jonathan Baker, David Lewis Smith, and Mackie himself.
The Banker will initially premiere in theaters on December 6, then debut on Apple TV+ in January 2020. Watch the full trailer above.
'Watchmen' Episode 1 Draws 1.5 Million Viewers
by Kimberly Jones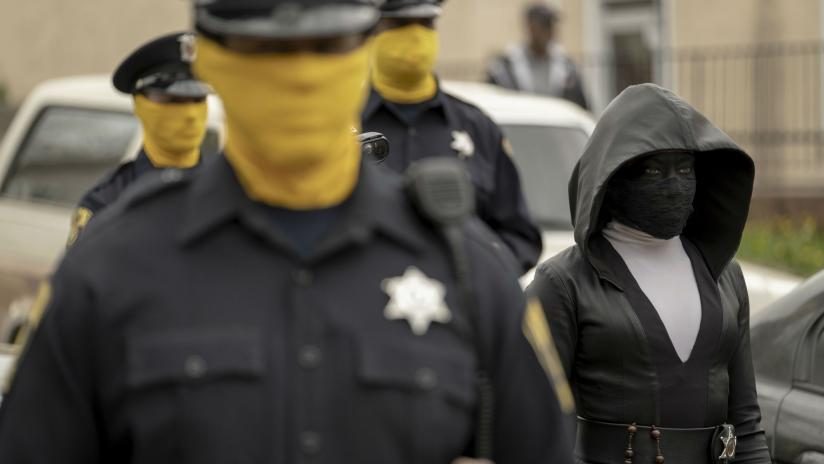 The premiere of Watchmen on HBO Sunday night proved to be ratings gold for the network
drawing 1.5 million viewers to the series premiere.
The DC comic turned superhero drama follows Detective Angela Abar played by Emmy award-winning actress Regina King through an alternative version of America in 2019. Set in Tulsa Oklahoma, Detective Abar along with other members of law enforcement are all living and working undercover. The series is focused on the relationship and tension between citizens and law enforcement along with the threats from a white supremacist terrorist group called Seventh Calvary.
The opening scenes alone captivated audiences with images of Tulsa's Black Wall Street
Massacre of 1921, which destroyed a black neighborhood and economy resulting in anywhere from 100 to 300 deaths. The premiere episode focused on the massacre at the beginning, which gave viewers a much-needed lesson in black American history and how those events led to the Watchmen version of America in 2019.
Watchmen creator Damon Lindelof had no intentions for the television series to mimic the comic series. Lindelof, a huge fan of the original series created by Alan Moore and Dave Gibbons, did not want Watchmen to come off as a reboot but rather a remix of the original. In addition to Regina King, the series also stars Yahya Abdul-Mateen II and Louis Gossett Jr.
Catch Watchmen Sunday nights on HBO.