'Martin' 30th Anniversary Reunion: Here is What We Know
It's been 30 years since Martin made its TV debut on Fox. And, here we are, three decades later, about to relive some of the most hilarious and memorable moments of the 90s sitcom together with Martin Lawrence, Tisha Campbell, Tichina Arnold, and Carl Anthony Payne II.
"To be able to sit here 30 years later with this amazing cast that has had such an impact on pop culture is truly a blessing," Lawrence told Deadline. "I am always humbled that the fans still want more of the show and its characters. I am looking forward to the reunion special."
The taping of the special episode took place last month. Here is what we know so far.
The anniversary episode was filmed on Feb. 20 and will launch on BET+ this summer.
Talk of a reunion of sorts has been going on for a minute, as Arnold and Campbell previously appeared on the Tamron Hall Show last April and revealed that the show likely won't have a reboot following Ford's death. Arnold said that  "a show can never be a reboot without the original cast," but that a reunion was "maybe" possible. (source: complex)
The special will focus on the show's origin and evolution. Hosted by comedian-actor Affion Crockett, the episode will feature interviews with the cast, original directors, special musical performances, and behind-the-scenes commentary of the show's influence. (source: ABC News)
The anniversary special is also scheduled to feature some "surprise guests." Celebrity guests stopped by during the taping, including Tracy Morgan, Kim Coles, Chris Rock, Snoop Dogg, and more. (source: The Grio)
It's still unclear how the reunion plans to honor castmate Thomas Mikal Ford, who died back in 2016. (source: complex)
Martin, which premiered in 1992, starred Lawrence – who played various characters, Campbell as Martin's girlfriend and later his wife, Gina; Arnold as Gina's best friend, Pam; and Martin's two best friends Cole (Payne) and Tommy (played by the late Thomas Ford). The series concluded with season five namely due to the tensions between the two main cast members. People reported, Campbell sued Lawrence for "repeated and escalating sexual harassment, sexual battery, verbal abuse and related threats" in 1997. The two later reconciled, with Campbell announcing in 2020 that she was "so glad that we're in a good place right now."
Angelina Jolie's Daughter Zahara Will Attend an HBCU (Video)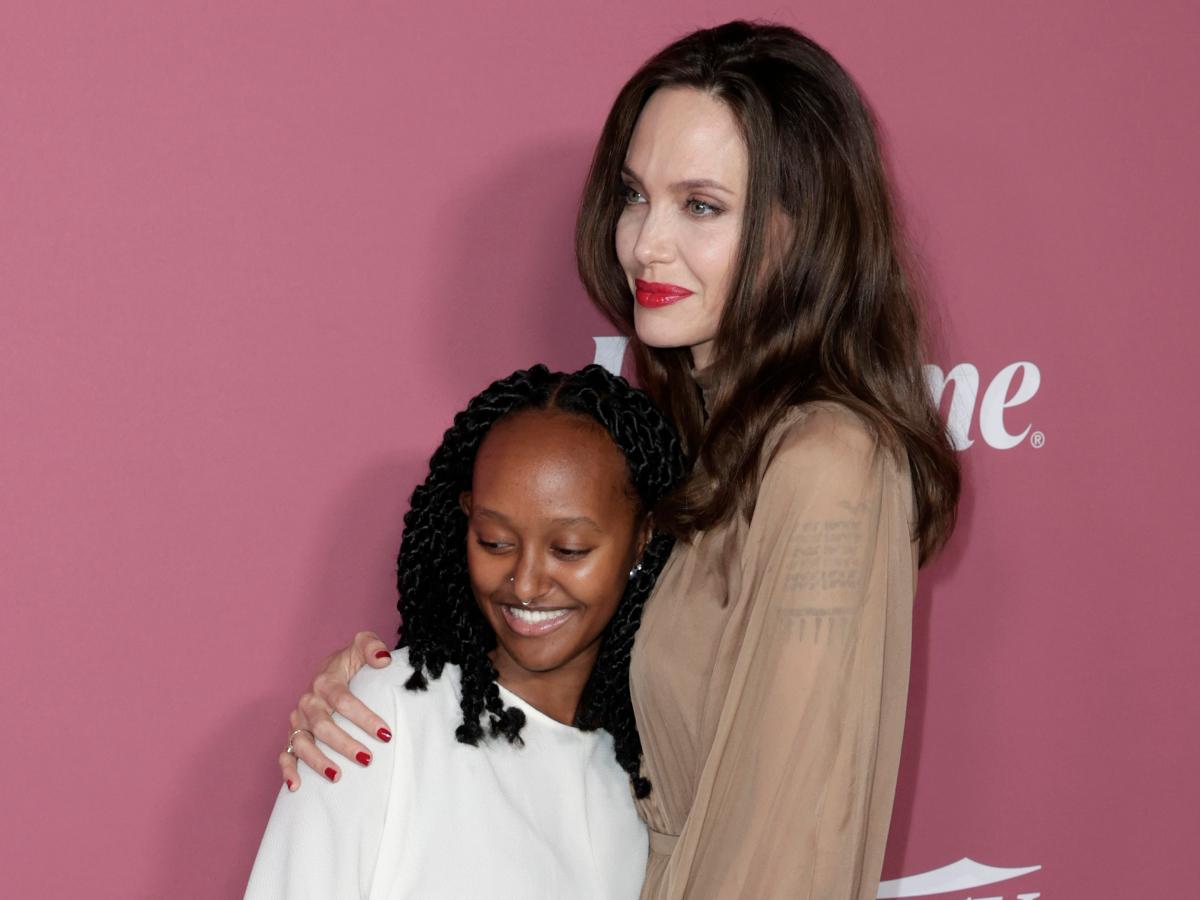 Angelina Jolie's daughter Zahara Marley Jolie-Pitt is college bound!
On Sunday, the Oscar-winning actor announced her 17-year-old will be attending Spelman College, an HBCU, this fall. Included in Jolie's post is a picture of Zahara posing with schoolmates and a caption that read,
"Zahara with her Spelman sisters! Congratulations to all new students starting this year," the mother of six wrote. "A very special place and an honor to have a family member as a new Spelman girl. #spelman #spelmancollege #spelmansisters #HBCU."
In addition to the Eternals star's post, a video taken during an alumni college event was published on TikTok. The clip, which has now gone viral, shows Jolie attempting to join in on the electric slide. You can watch it below.
'Black Panther: Wakanda Forever' Honors The Late Chadwick Boseman (Video)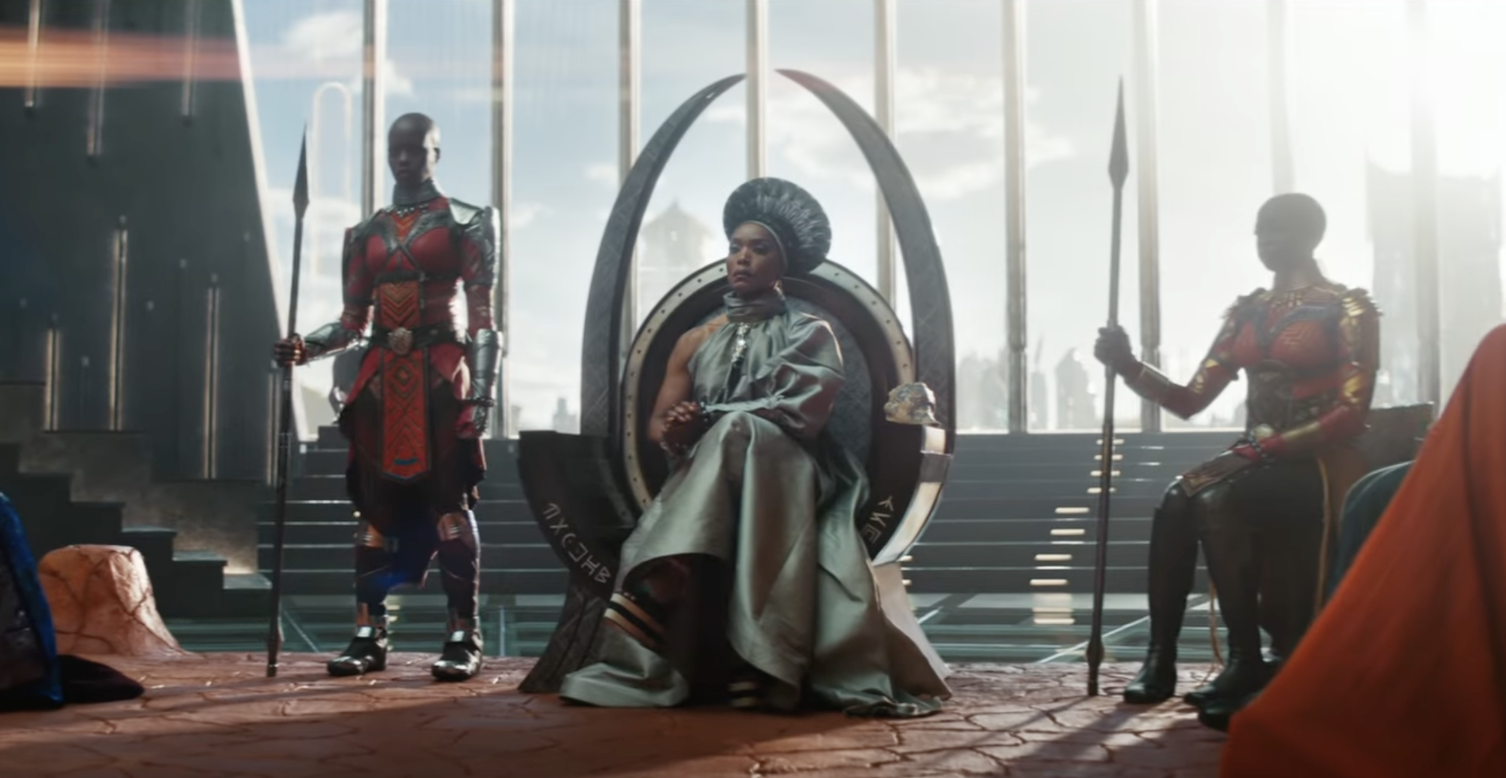 Marvel has finally released the official trailer for the highly anticipated sequel of Black Panther. The 2-minute video features new and returning characters and unveils a special tribute to Chadwick Boseman's T'Challa.
The movie is scheduled to hit theaters on November 11.
Watch the trailer above.
'The Man From Toronto' Trailer: Kevin Hart and Woody Harrelson Star In Action-Packed Comedy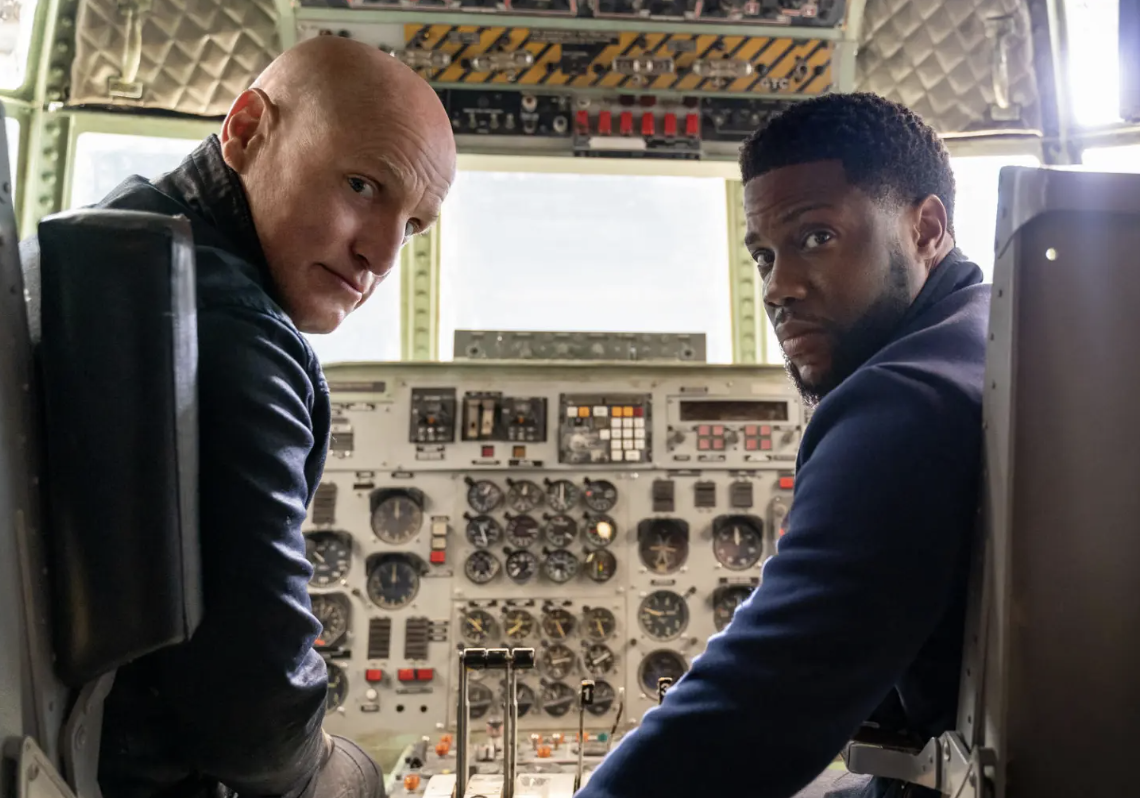 Kevin Hart and Woody Harrelson star in Netflix's upcoming action-packed comedy dropping on Netflix on June 24.
A case of mistaken identity arises after a screw-up sales consultant and the world's deadliest assassin—known only as The Man from Toronto— run into each other at a holiday rental.