#MeToo Movement at the Center of 'The Morning Show'
Kimberly Jones
The entertainment industry was shook in 2017 when news broke that Harvey Weinstein was accused of sexual misconduct by several women. More than a dozen of them claimed that the film producer sexually harassed and raped them. Following the allegations, the #MeToo movement came to the forefront with women around the country uniting to take a stand against sexual harassment and sexual assault. The Morning Show is right on time tackling the very real and uncomfortable situations women often face in the workplace.
The Morning Show premiered on Apple TV+ on November 1. It is centered around the anchors and producers of a very popular and successful morning program. The series follows the aftermath of the show after its lead anchor Mitch Kessler (Steve Carell) was fired due to sexual misconduct allegations. The world of The Morning Show is now forever changed.
Mia Jordan (Karen Pittman) is a producer on the show and is at the center of the controversy. She is a sharp top-notch producer but her good work is being overshadowed by the fact that she had an inappropriate relationship with her superior Mitch Kessler. Working in an industry heavily dominated by men, Mia has no choice but to speak up for herself and tell her truth. In episode 7 Mia reached her boiling point. After being taunted by a male colleague, she decides to address the elephant in the room. "We're all human. We all have regrets" she grabbed the studio microphone and made a statement in front of her colleagues, "No matter which side of that #metoo line you fall on we are all just people who want to do our jobs, do good work. So, that's what I'm going to focus on my work."
Unfortunately, Mia is not the only victim of sexual misconduct in the office. Chief segment producer Hannah Shoenfeld (Gugu Mbatha-Raw) had a non-consensual encounter with Mitch when she was still a rookie on the team (ep. 8). After an emotional day covering the deadliest mass shooting in US history in Las Vegas, Mitch invites the young and ambitious junior producer to his hotel room leaving her in a powerless situation. When Shoenfeld reports the incident to Fred Micklen (Tom Irwin), the president of the network, he offers her the head booker position instead of addressing the issue and trying to resolve it. She accepts. Despite the promotion and moving up with the company, the incident has left Hannah's life in shambles – she turned to drugs and alcohol to help her cope with her new reality.
Pittman and Mbatha-Raw are joined by veteran actresses Jennifer Aniston (Alex Levy) and Reese Witherspoon (Bradley Jackson) – both are the anchors of the revamped version of The Morning Show trying to set a new tone for the show under female leadership. It has been a bumpy ride for them all as they try and navigate a new normal in the workplace and the women fight to take their power back.
The Morning Show is nominated for Best TV Drama series at the upcoming Golden Globe Awards and new episodes are available every Friday on Apple TV+.
Going Full Throttle in F9 With Tyrese Gibson: "It's Always Been About Family"
Fast 9 hits theatres on June 25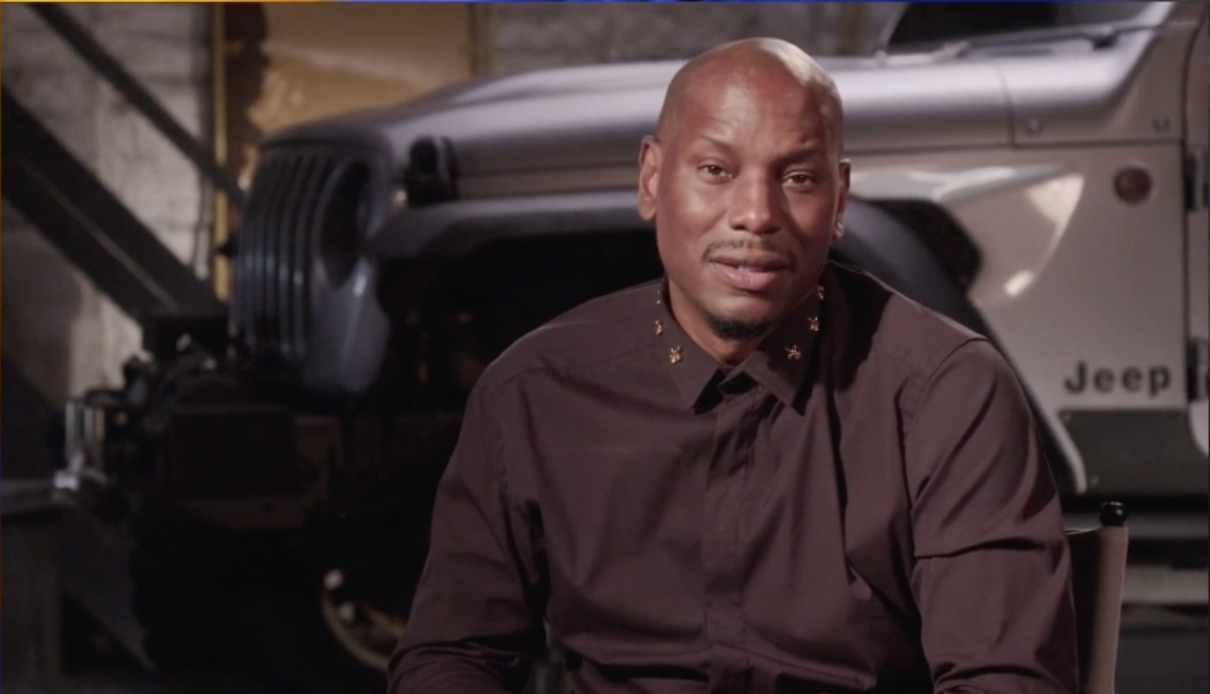 Iconic character Roman Pearce (Tyrese Gibson) has made it through major milestones in the Fast and Furious series, and his character is always testing new extremities in the Fast Saga. Gibson gave HM an exclusive breakdown of his character and what it means to be a part of the Fast & Furious family.
In our conversation, the R&B legend turn-action-movie-star has shown the breadth of his talent, shares his perspective regarding the franchise's contribution to ethnic representation, and explained why the forthcoming installment is an absolute must-see!
As a reminder, Roman entered the saga as the childhood friend of Brian O'Conner (played by the late Paul Walker). The audience meets him as a convict on house arrest, a sentence he received for harboring stolen cars.  O'Conner convinces Pearce to team up and take down the Argentinian drug lord Carter Verone (Cole Hauser).
When first introduced to viewers in 2 Fast 2 Furious, Pearce wants nothing to do with the operations. By the ninth chapter, we see a total shift – he is no longer foreign to danger and now fearlessly drives a military-grade tank-like vehicle through fatal war grounds.
Fast 9 pushes the limits of every character and is filled with a great deal of action! "It was a lot of movie to sit through because it's just so much action, wall-to-wall humor, comedy, history, backstory," Tyrese told HM.
The Fast & Furious veteran promises: fans will not be disappointed, "Whoever grew up with us, whoever was raised by this franchise, they're gonna be very happy with Fast 9."
Catch Roman explore the theory of being invincible on June 25 in theaters near you.
Howard University Renames College Of Fine Arts After Late Alum Chadwick Boseman
Howard University has announced that its College of Fine Arts would be renamed after late actor Chadwick Boseman, who graduated in 2000.
The announcement comes after HU recently named Phylicia Rashad as dean of the reestablished College of Fine Arts.
A proud Howard alumnus, Boseman had been back to visit his alma-mater on multiple occasions. He even delivered a commencement speech in 2018.
After his death, a Change.org petition garnered nearly 60,000 signatures, asking Howard's president and board of trustees to name the school after the late actor.
"Chad was a very proud Bison — both Howard and Ms. Rashad played integral roles in his journey as an artist." His widow, Simone Ledward-Boseman, said in a statement, "The re-establishment of the College of Fine Arts brings this part of his story full-circle and ensures that his legacy will continue to inspire young storytellers for years to come."
Courtney B. Vance and Angela Bassett To Produce a limited series about the Tulsa Race Massacre
The announcement comes just before the 100 year anniversary of the massacre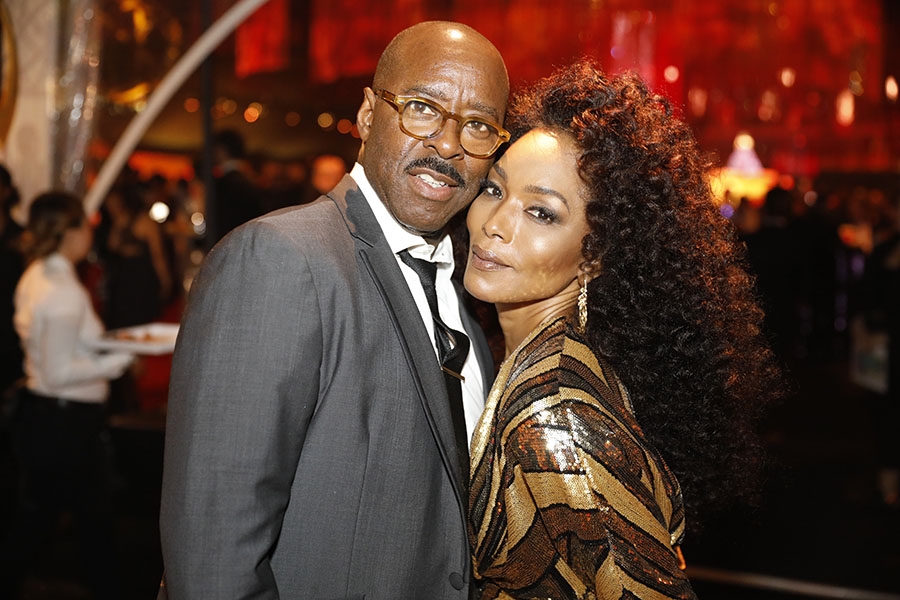 Bassett Vance Productions has teamed up with MTV Entertainment Studios on a limited series about the Tulsa Race Massacre of 1921.
The untitled drama will be scripted by playwright Nathan Alan Davis, who previously highlighted the real-life event in his play The High Ground.
The series will tell the story of Greenwood district in Tulsa, which was the wealthiest Black community in the United States at the time, and the violence that killed hundreds of residents and destroyed their businesses in just under 24 hours. It will also introduce the extraordinary stories of entrepreneurs who built the community that we now call the 'Black Wall Street.'
"Angela and I have always had a deep appreciation for history, especially when it comes to stories that are rooted in the Black community." Said Courtney B. Vance in a statement, "We look forward to working on this series with MTV Entertainment Studios that will explore an important slice of American history as we look to reflect on events that changed the lives of countless Black families in Tulsa, Oklahoma, one hundred years ago."