#MeToo Movement at the Center of 'The Morning Show'
Kimberly Jones
The entertainment industry was shook in 2017 when news broke that Harvey Weinstein was accused of sexual misconduct by several women. More than a dozen of them claimed that the film producer sexually harassed and raped them. Following the allegations, the #MeToo movement came to the forefront with women around the country uniting to take a stand against sexual harassment and sexual assault. The Morning Show is right on time tackling the very real and uncomfortable situations women often face in the workplace.
The Morning Show premiered on Apple TV+ on November 1. It is centered around the anchors and producers of a very popular and successful morning program. The series follows the aftermath of the show after its lead anchor Mitch Kessler (Steve Carell) was fired due to sexual misconduct allegations. The world of The Morning Show is now forever changed.
Mia Jordan (Karen Pittman) is a producer on the show and is at the center of the controversy. She is a sharp top-notch producer but her good work is being overshadowed by the fact that she had an inappropriate relationship with her superior Mitch Kessler. Working in an industry heavily dominated by men, Mia has no choice but to speak up for herself and tell her truth. In episode 7 Mia reached her boiling point. After being taunted by a male colleague, she decides to address the elephant in the room. "We're all human. We all have regrets" she grabbed the studio microphone and made a statement in front of her colleagues, "No matter which side of that #metoo line you fall on we are all just people who want to do our jobs, do good work. So, that's what I'm going to focus on my work."
Unfortunately, Mia is not the only victim of sexual misconduct in the office. Chief segment producer Hannah Shoenfeld (Gugu Mbatha-Raw) had a non-consensual encounter with Mitch when she was still a rookie on the team (ep. 8). After an emotional day covering the deadliest mass shooting in US history in Las Vegas, Mitch invites the young and ambitious junior producer to his hotel room leaving her in a powerless situation. When Shoenfeld reports the incident to Fred Micklen (Tom Irwin), the president of the network, he offers her the head booker position instead of addressing the issue and trying to resolve it. She accepts. Despite the promotion and moving up with the company, the incident has left Hannah's life in shambles – she turned to drugs and alcohol to help her cope with her new reality.
Pittman and Mbatha-Raw are joined by veteran actresses Jennifer Aniston (Alex Levy) and Reese Witherspoon (Bradley Jackson) – both are the anchors of the revamped version of The Morning Show trying to set a new tone for the show under female leadership. It has been a bumpy ride for them all as they try and navigate a new normal in the workplace and the women fight to take their power back.
The Morning Show is nominated for Best TV Drama series at the upcoming Golden Globe Awards and new episodes are available every Friday on Apple TV+.
'The Man From Toronto' Trailer: Kevin Hart and Woody Harrelson Star In Action-Packed Comedy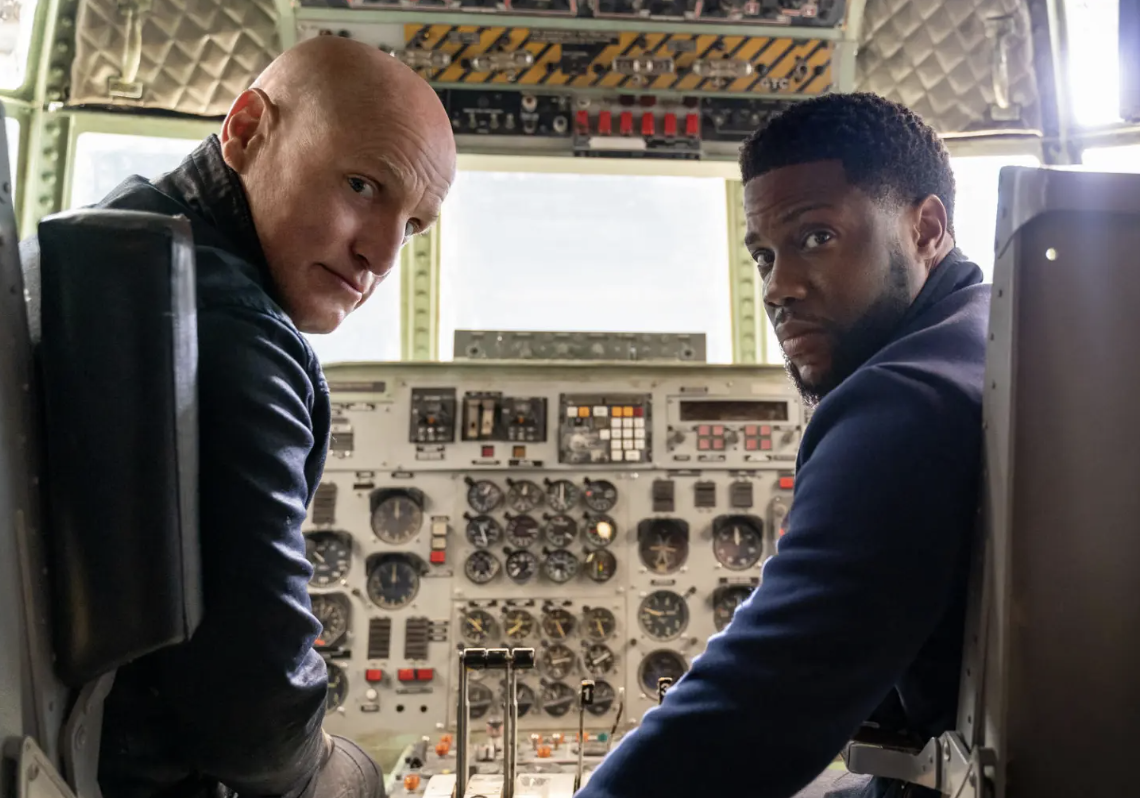 Kevin Hart and Woody Harrelson star in Netflix's upcoming action-packed comedy dropping on Netflix on June 24.
A case of mistaken identity arises after a screw-up sales consultant and the world's deadliest assassin—known only as The Man from Toronto— run into each other at a holiday rental.
'Bid For Love': BET Announces Premiere Date and Releases Official Trailer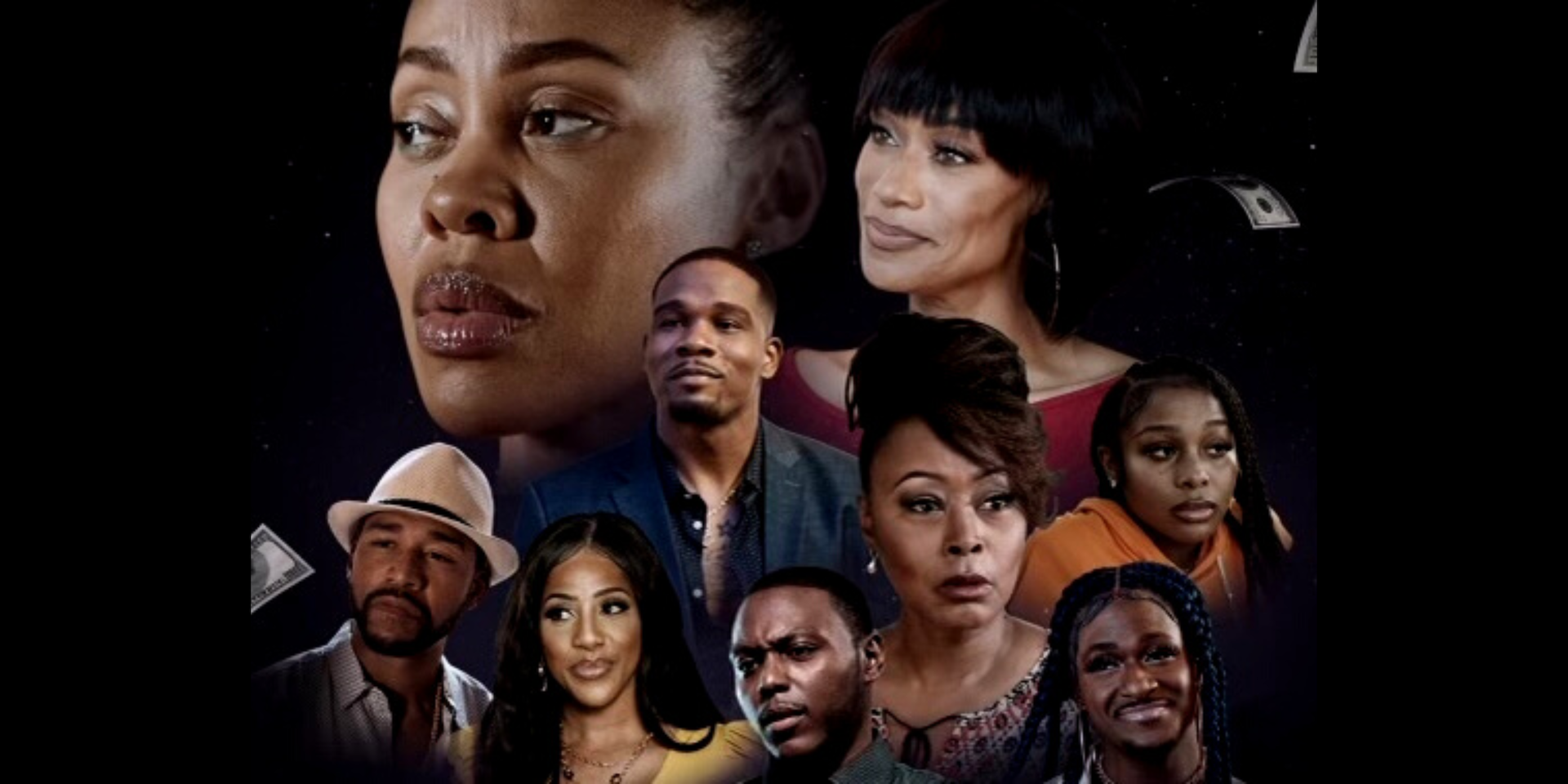 BET debuted the trailer for its upcoming original drama Bid For Love, set for a June release.
The cast includes Blue Kimble (Ruthless), Dawn Halfkenny (Saints & Sinners), Adrian Lockett (The Oval), Jermel Howard (BMF), Tami Roman (The Family Business), Nikki Dixon (First Christmas), Ptosha Storey (The Oval), Jayda Cheaves and Kwaylon Rogers.
Directed by Arthur Muhammad (Carter High), the story follows Sasha (Halfkenny) as she navigates life following a prison release. After serving time for her former drug trafficking boyfriend Memphis (Kimble), Sasha falls in love with Malik (Lockett), a generous and successful real estate entrepreneur. The man's motives for Sasha, however, are far from good. Malik slowly attempts to alienate her from family and friends as he secretly plots against her.
Bid For Love is produced by Lawainna Patterson, London Williams, Shauna D. Balfour, and Christina Cooper. The film will air on BET Her and BET+ on June 23. Watch the official trailer below.
Martin Reunion First Look Trailer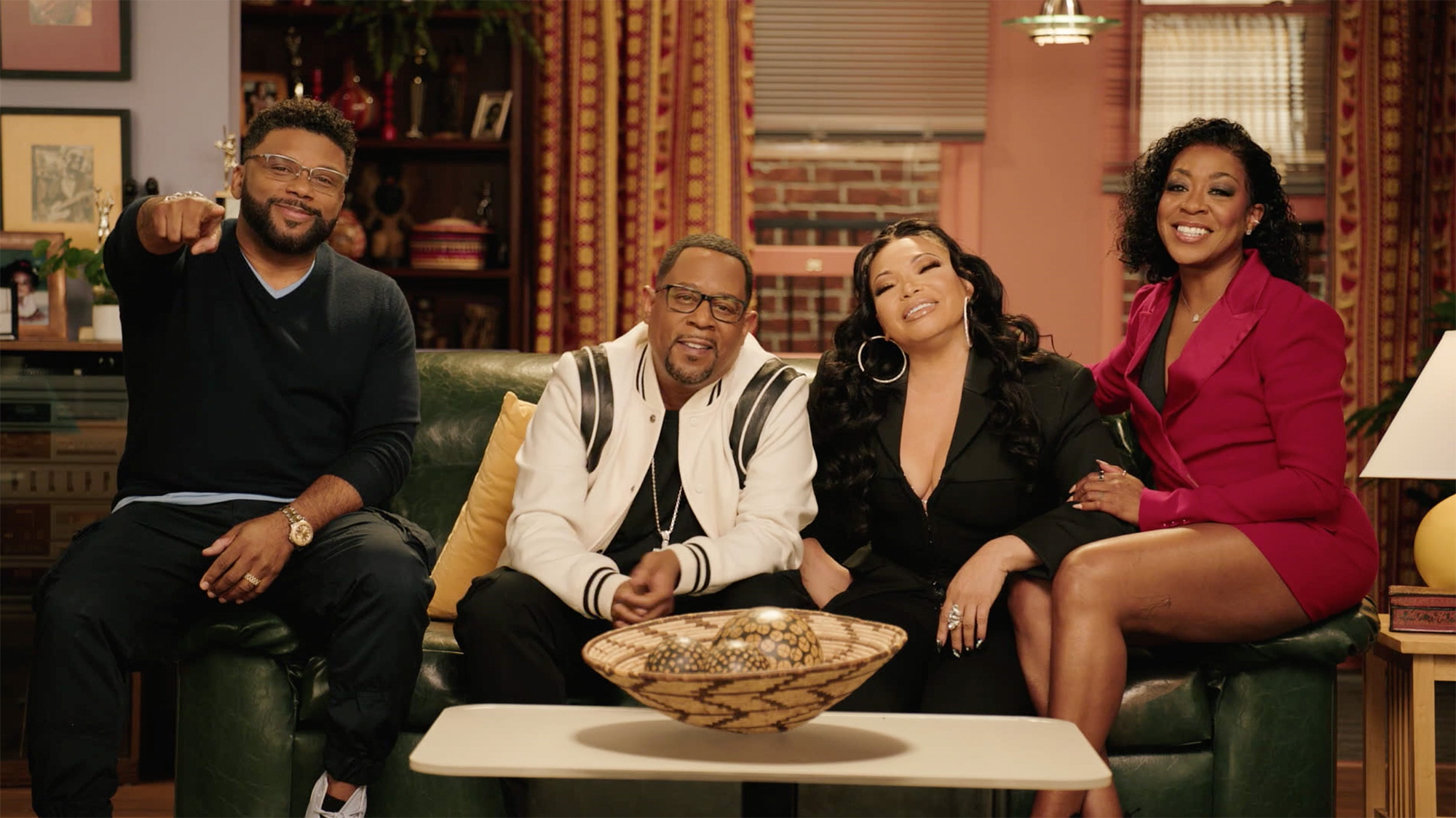 BET+ debuted the first look trailer for its highly-anticipated Martin reunion. Three decades later, the cast is reuniting for a special episode dropping on June 16.
Participating stars include Martin Lawrence, Tisha Campbell, Tichina Arnold, and Carl Anthony Payne II.
The trailer opens with a dedication to Thomas Mikal Ford, who played Tommy in the series. The actor sadly passed away in 2016 from an operation complication. He was 52.
Hosted by comedian Affion Crockett, the special will focus on the show's origin and evolution. In addition, it will feature interviews with the surviving cast, original directors, special musical performances, and behind-the-scenes must-sees.
Martin, which premiered in 1992, starred Lawrence – who played various characters, Campbell as Martin's girlfriend and later his wife, Gina; Arnold as Gina's best friend, Pam; and Martin's two best friends, Cole (Payne) and Tommy (played by the late Thomas Ford). The series concluded with season five due to the tensions between the two main cast members. People reported that Campbell sued Lawrence for "repeated and escalating sexual harassment, sexual battery, verbal abuse, and related threats" in 1997. The two later reconciled, with Campbell announcing in 2020 that she was "so glad that we're in a good place right now."