#MeToo Movement at the Center of 'The Morning Show'
Kimberly Jones
The entertainment industry was shook in 2017 when news broke that Harvey Weinstein was accused of sexual misconduct by several women. More than a dozen of them claimed that the film producer sexually harassed and raped them. Following the allegations, the #MeToo movement came to the forefront with women around the country uniting to take a stand against sexual harassment and sexual assault. The Morning Show is right on time tackling the very real and uncomfortable situations women often face in the workplace.
The Morning Show premiered on Apple TV+ on November 1. It is centered around the anchors and producers of a very popular and successful morning program. The series follows the aftermath of the show after its lead anchor Mitch Kessler (Steve Carell) was fired due to sexual misconduct allegations. The world of The Morning Show is now forever changed.
Mia Jordan (Karen Pittman) is a producer on the show and is at the center of the controversy. She is a sharp top-notch producer but her good work is being overshadowed by the fact that she had an inappropriate relationship with her superior Mitch Kessler. Working in an industry heavily dominated by men, Mia has no choice but to speak up for herself and tell her truth. In episode 7 Mia reached her boiling point. After being taunted by a male colleague, she decides to address the elephant in the room. "We're all human. We all have regrets" she grabbed the studio microphone and made a statement in front of her colleagues, "No matter which side of that #metoo line you fall on we are all just people who want to do our jobs, do good work. So, that's what I'm going to focus on my work."
Unfortunately, Mia is not the only victim of sexual misconduct in the office. Chief segment producer Hannah Shoenfeld (Gugu Mbatha-Raw) had a non-consensual encounter with Mitch when she was still a rookie on the team (ep. 8). After an emotional day covering the deadliest mass shooting in US history in Las Vegas, Mitch invites the young and ambitious junior producer to his hotel room leaving her in a powerless situation. When Shoenfeld reports the incident to Fred Micklen (Tom Irwin), the president of the network, he offers her the head booker position instead of addressing the issue and trying to resolve it. She accepts. Despite the promotion and moving up with the company, the incident has left Hannah's life in shambles – she turned to drugs and alcohol to help her cope with her new reality.
Pittman and Mbatha-Raw are joined by veteran actresses Jennifer Aniston (Alex Levy) and Reese Witherspoon (Bradley Jackson) – both are the anchors of the revamped version of The Morning Show trying to set a new tone for the show under female leadership. It has been a bumpy ride for them all as they try and navigate a new normal in the workplace and the women fight to take their power back.
The Morning Show is nominated for Best TV Drama series at the upcoming Golden Globe Awards and new episodes are available every Friday on Apple TV+.
Watch: Penny is All Grown Up in 'The Proud Family: Louder and Prouder' Trailer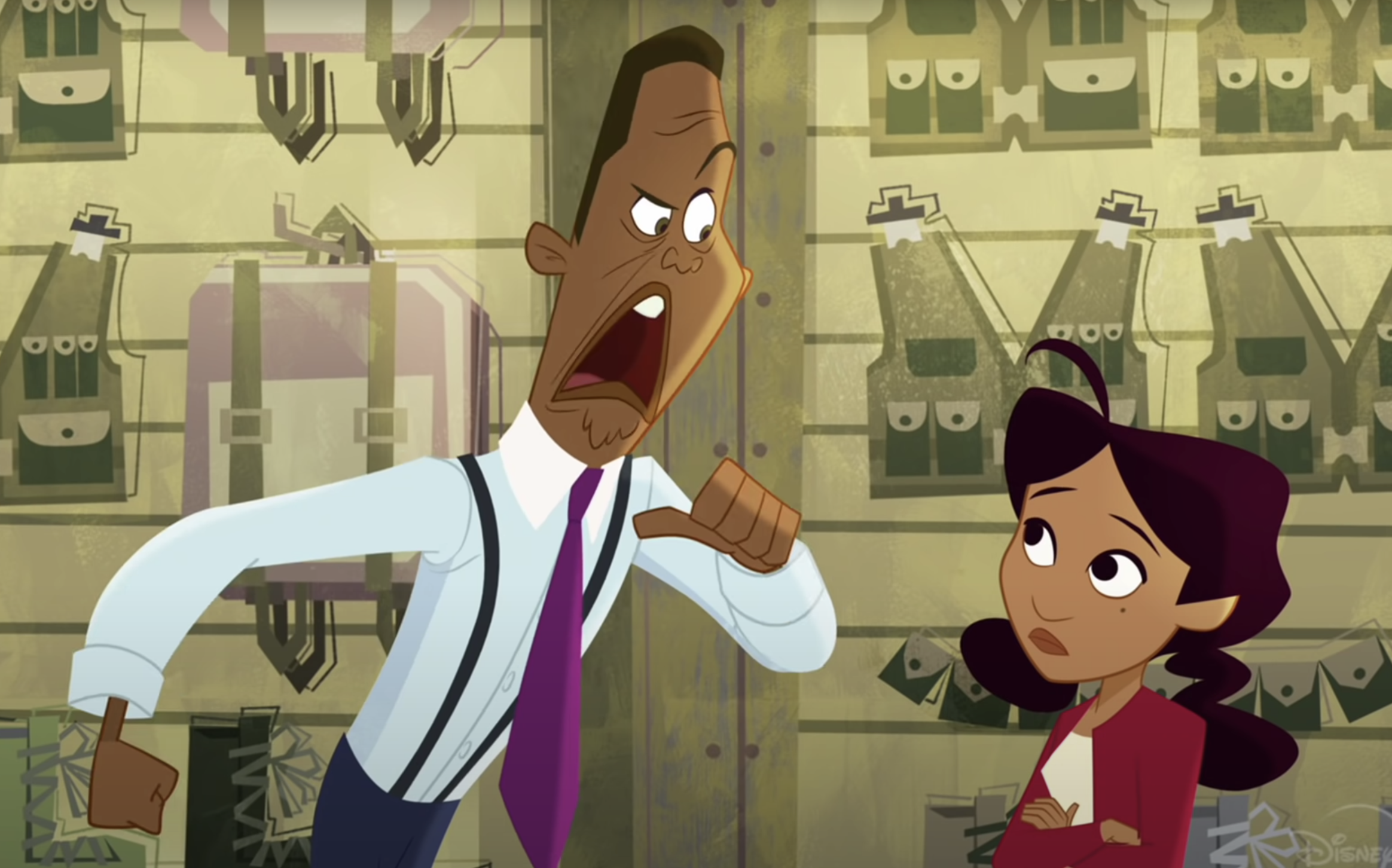 Disney+ has released the first trailer for its highly anticipated animated series reboot. The streaming platform is bringing back The Proud Family  20 years later, with the original cast reprising their roles.
The show will continue to tell the story of Penny Proud and her family – parents Oscar and Trudy, twin siblings, and grandma Suga Mama.
Returning voices include Kyla Pratt as Penny Proud, Tommy Davidson as Oscar Proud, Paula Jai Parker as Trudy Proud, JoMarie Payton as Suga Mama, Cedric the Entertainer as Uncle Bobby, Carlos Mencia as Felix Boulevardez, Maria Canals-Barrera as Sunset Boulevardez, Alvaro Gutierrez as Papi, Karen Malina White as Dijonay Jones, Soleil Moon Frye as Zoey Howzer, and Alisa Reyes as LaCienega Boulevardez.
Joining the cast are Keke Palmer as young activist Maya Leibowitz-Jenkins and Asante Blackk as Penny's boyfriend Kareem.
The returning series will also feature guest voice-overs from stars such as Lizzo, Lil Nas X, Tiffany Haddish, and Cedric the Entertainer among others.
The Proud Family: Louder and Prouder premieres Feb. 23 on Disney+. Check out the trailer below.
Mary J Blige's Most Memorable roles: From Guest Appearances to an Oscar Nomination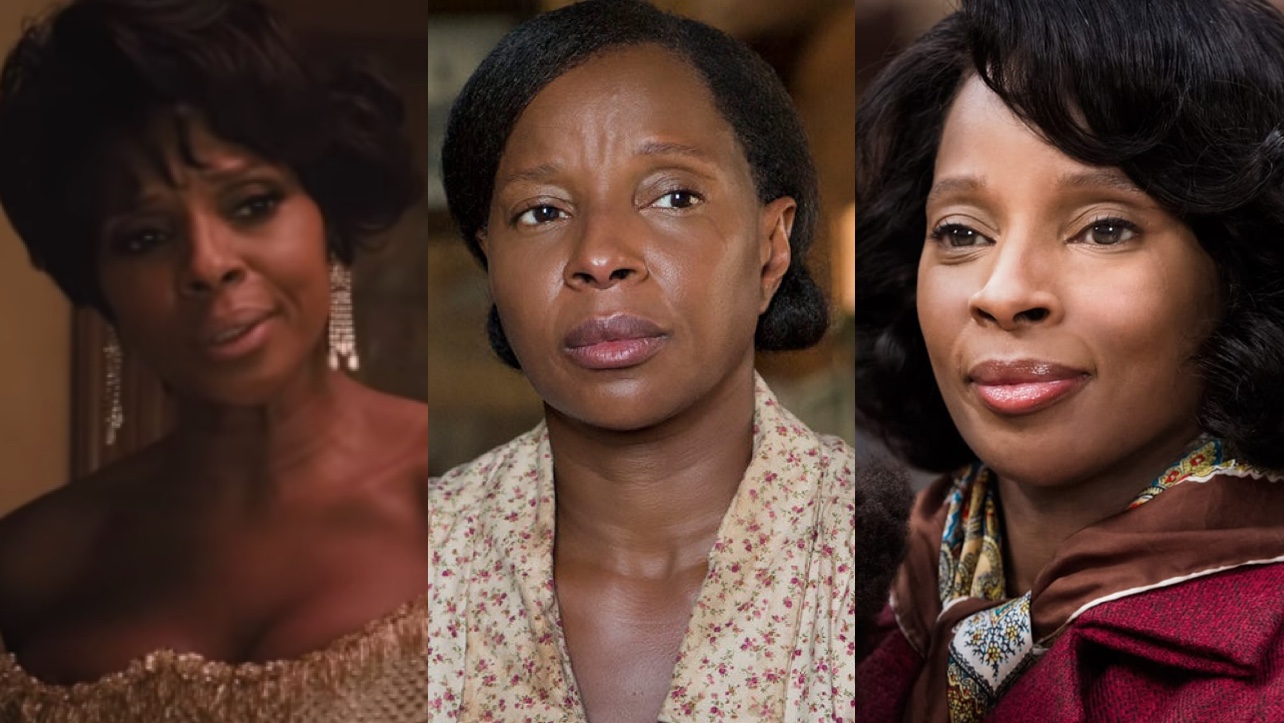 Mary J Blige has been a music icon for many years now. With 13 studio albums and many awards, she has made her name known across the globe. Today, however, her portfolio includes not only music-related accolades. The R&B queen is making significant strides in the television and film industry. One of the biggest of them was her 2018 Oscar nomination for supporting actress for her role in Netflix's Mudbound. And this is just the beginning!
Here are Blige's most memorable television and movie roles thus far.
I Can Do All Bad By Myself (2009)
Tyler Perry gave Blige her first feature film role. She played an inspiring singing bartender at the nightclub. Before this, the singer/songwriter only had cameos on television. I Can Do All Bad By Myself also starred Taraji P. Henson.
The Last Days Of Ptolemy Grey: New Series Starring Samuel L. Jackson Gets Premiere Date & First-Look Images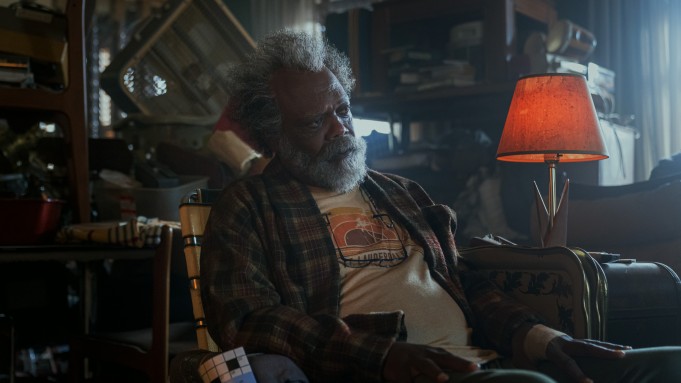 Apple TV+ has announced the premiere date and released the first-look images for its new limited series, The Last Days of Ptolemy Grey. The six-episode drama stars Oscar-nominated Samuel L. Jackson in the titular role. BAFTA-nominated Dominique Fishback (Judas and The Black Messiah) will join the Hollywood heavyweight.
Based on the novel by Walter Mosley, The Last Days of Ptolemy Grey follows the story of a lonely dementia patient forgotten by his family and friends. Suddenly left without his trusted caretaker and on the brink of sinking even deeper into his ill state, Ptolemy is assigned to the care of orphaned teenager Robyn (Fishback). When they learn about a treatment that can restore Ptolemy's dementia-addled memories, it begins a journey toward shocking truths about the past, present, and future.
Other cast members include Cynthia Kaye McWilliams (Real Husbands of Hollywood), Damon Gupton (Criminal Minds), Marsha Stephanie Blake (When They See Us), Walton Goggins (The Hateful Eight), and Omar Miller (Ballers).
The Last Days of Ptolemy Grey is executive produced by Mosley and Jackson, and his wife of 40 years, LaTanya Richardson.
The highly anticipated series will debut with two episodes on March 11, 2022, according to Deadline. After that, episodes will drop weekly, every Friday.