'Migos' Rapper Offset To Star In NCIS: Los Angeles
Offset is adding acting to his resume. The rapper is making an appearance in the upcoming NCIS: Los Angeles episode as an undercover CIA agent.
In this upcoming episode, operatives Sam Hanna (LL Cool J) and G. Callen (Chris O'Donnell) seek out Kadri Kashan Khan, Offset's character, to help rescue a federal agent.
"I never wanted to come into acting and be like put in this category of, 'Oh, you be the bad guy all the time." Offset shares in a preview clip. "I wanted to be able to show that I can do anything that someone sets in front of me. I was studying it cause I wanted to make sure I fulfill the whole role." He also noted, "I'm doing all my own stunts".
Check out the preview clip and the sneak peek of the upcoming episode below.
Watch Offset on NCIS: Los Angeles this Sunday 3/1 at 9 PM ET.
'The Good Fight' Renewed For Season 5
CBS All Access announced the season five order of its hit original series The Good Fight starring Christine Baranski, Cush Jumbo, Sarah Steele, Nyambi Nyambi, Michael Boatman, Zach Grenier, John Larroquette, Audra McDonald, Delroy Lindo, and Hugh Dancy who joined season four in a recurring role.
"The Good Fight remains one of the most beloved and critically acclaimed original series on CBS All Access and we've seen a tremendous response from fans this season," Executive Vice President and Head of Programming Julie McNamara said in a statement.
The fourth season of the show is currently underway but due to the ongoing nationwide production halt, it will conclude with episode seven on Thursday, May 28.
"While we all had hoped to provide audiences with a 10-episode fourth season, we, among many others, have had to adapt due to the pandemic," McNamara explained. "Although it's a shortened season, the incredible cast and crew, helmed by the incomparable Robert and Michelle King, have produced a phenomenal seven episodes. We can't wait for viewers to see the remainder of the season and are excited to bring subscribers even more of the timely, gripping storylines the Kings bring to life next in season five."
Watch The Good Fight weekly on Thursdays exclusively on CBS All Access.
Tyler Perry's 'Sistas' and 'The Oval' Renewed by BET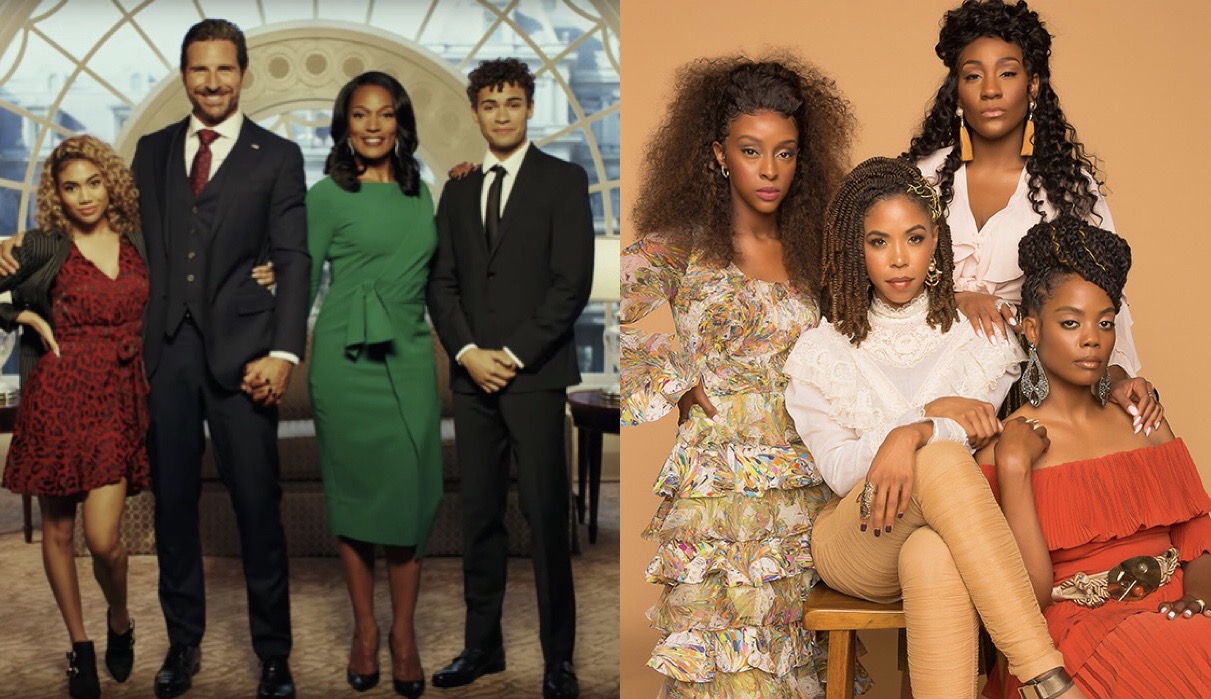 BET has officially renewed its highest rated scripted series of 2019. The Oval and Sistas are part of Tyler Perry's multi-year content partnership agreement with ViacomCBS, BET's parent company.
"We are excited to continue our partnership with Tyler Perry and for the renewals of our two Wednesday night programming staples, The Oval and Sistas," BET president Scott Mills shared in a statement. "BET is committed to investing in quality programming from top industry power players and giving viewers more of the content they love and expect from the brand across our platforms."
According to The Hollywood Reporter, Perry has already announced a target date to resume production on both shows – July 8. The cast and crew will be reside at the studio during filming and tested for COVED-19 upon their arrival and several times throughout production. If all goes well, with Georgia's stay-at-home order lifted on April 30, the shows will be the first scripted TV series to resume production in the United States after nationwide TV production shut down due to coronavirus.
Written, directed and executive produced by Perry, Sistas (starring KJ Smith, Mignon Von, Ebony Obsidian, and Novi Brown) follows a group of single black women as they navigate the ups-and-downs of modern life. The Oval (starring Kron Moore, Ed Quinn, Paige Hurd) tells the story of the Franklin family placed in the White House by people of power.
Perry also currently produces two other shows for BET+, The Oval spinoff Ruthless and the comedy Bruh.  
"Lovecraft Country": Misha Green, Jordan Peele & J.J. Abrams' HBO Horror Series
HBO's newest drama series Lovecraft Country will premiere this August, and the first trailer dropped today!
Based on Matt Ruff's novel by the same name, the show "follows Atticus Freeman (Jonathan Majors) as he joins up with his friend Letitia (Jurnee Smollett-Bell) and his Uncle George (Courtney B. Vance) to embark on a road trip across 1950s Jim Crow America in search of his missing father (Michael Kenneth Williams). This begins a struggle to survive and overcome both the racist terrors of white America and the terrifying monsters that could be ripped from a Lovecraft paperback."
Lovecraft Country is executive-produced by series creator and showrunner Misha Green, Jordan Peele (via his Monkeypaw Productions), J. J. Abrams (via his Bad Robot Productions), and Ben Stephenson.
HBO is yet to announce the official August release date. Watch the full trailer above.