Ryan Destiny Lands Recurring Role On 'Grownish'
It's official! Ryan Destiny will be joining the hit Freeform show Grown-ish! According to a recent Instagram post, she will be playing "Jillian, a transfer student from an HBCU who has come to study filmmaking at Cal U." The Detroit native will star alongside Yara Shahidi, Trevor Jackson, Chloe and Halle Bailey on the show's upcoming third season.
join us in welcoming @ryandestiny to the #grownish fam. she is going to be on #grownish next season.

she plays jillian, a transfer student from an HBCU who has come to study filmmaking at Cal U. pic.twitter.com/SaUZ0xnqgn

— grown-ish (@grownish) July 8, 2019
The news comes a month after Fox's musical drama Star, in which Destiny played one of the leading ladies Alexandra Crane, was canceled by the network. But, as they say, when one door closes, another opens. Introducing a new character to the Grown-ish mix seems like a good move and we can't wait for Jillian to bring that HBCU swag to Cal U.
Season 2B of Grown-ish currently airs Wednesdays at 8/7c. Freeform has not yet announced a premiere date for season three.
Dominique Fishback Talks 'Judas and the Black Messiah' and the Importance of Personal Alignment
by Betti Halsell
Creativity comes from within. Rising actress and writer Dominique Fishback is relishing in her newfound space of alignment. Her performances have shown the depth of her manifestations. During our conversation, the New York native shared a personal view of her journey blossoming in the entertainment industry, and explained how what one may internalize, eventually manifests externally.
"Everybody is super excited about the movie…" Fishback said she received overwhelming support for her role as Deborah Johnson in recently released Judas and the Black Messiah.
The movie is a historical drama based on the life of Black Panther leader of the Illinois Chapter, Chairman Fred Hampton. Fishback plays a distinguished character, his fiance and fellow activist, highlighting the significance of Black women involved in the dawning of the civil rights movement.
During the press release of the film, Johnson also known as Mother Akua sat with Fishback and gave her deep praise for the uncanny portrayal. The actress looked back to that day of acknowledgment and said, "…It was a complete love fest that we had and I couldn't believe that this was actually happening–since I was in college learning about the Black Panther party, I always cared and I always held them in high regard…" She went to explain her personal embodiment of the organization and what they stand for.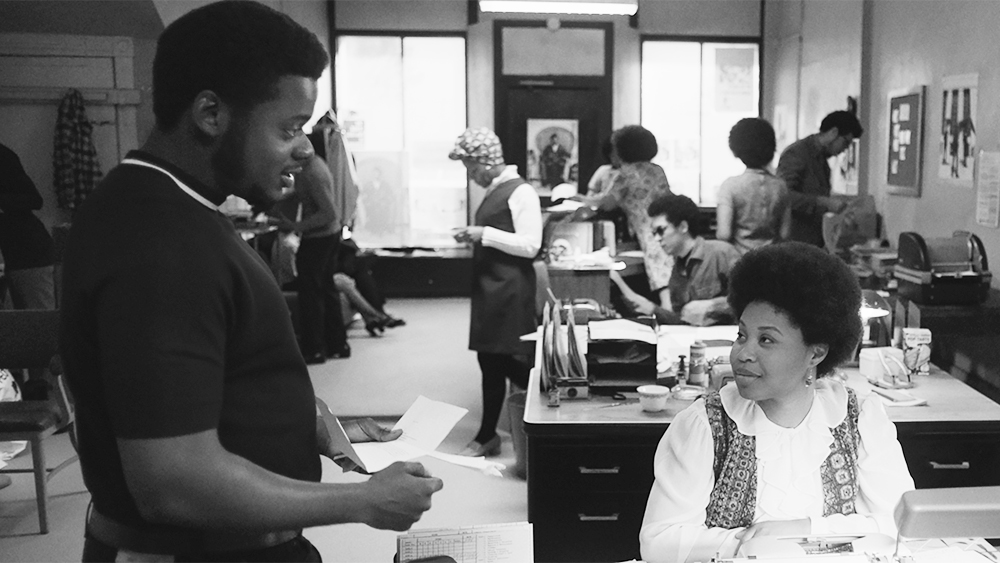 As Fishback swims deeper into her acting range, the people around her continue to show genuine support. She shared a story of her loved ones pouring into her after a private screening of the movie. One moment that stuck out to her was when her friend noted that the rising star is always present in all of the roles that she takes on.
The actress also shows her creativity through her writing, she spoke about her one woman play titled Subverted, her thesis project to graduate from Pace University. The playwright talked about the diversity within her classroom or the lack thereof – she was usually the only Black person. This caused a lack of understanding from her peers. Rearing into a debate that broke out in one of her sociology classes, a student said if Black men wore "normal clothes" they wouldn't get stopped by the police. This sparked the 22-character role Fishback took on with the mission to widen the perspective among the narrow minds, like the one she encountered in her class.
With all the resources offered at her university, the final production got great feedback and with her first debut she was able to pack up a theatre during a movie festival. Subverted is looking to be brought to a grander audience, to voice a wider perspective for everyone to hear. 
Fishback touched on the frustrations of being a creative soul going through life and watching others achieve their dreams, while still being on ground zero of one's career. In a Facebook post from ten years ago, she recalls describing her stress of watching people in previews, when she wanted to be there. Now in retrospect, she talks about the power of alignment and what it means to be in full control of one's destiny.
"God could've given it to me sooner, but I wasn't in the place for it." She went on to elaborate on the need for personal growth and self-examination of the energy that's surrounding one's life, "… I'm thankful for learning how to remove ego, and appreciate things a little bit more." 
God could've given it to me sooner, but I wasn't in the place for it
The actress discussed her gift for gratitude and always staying humble through her faith, "…I feel like inside, I have happiness and the outside is matching." She also reflected on her mental state before she focused on her greater alignment to life, "I would book something and it would be an amazing opportunity, but I would still be sad." She described sitting with herself and those feelings, asking herself why–why she felt sad even when she seemingly was on the right path.
Fishback unearthed the complexities of her journey through meditation, journaling, and reflecting. That is when she realized the process is just as important as the reward. She gives herself the time to meditate and find what she needs to bring out from within. Watch Fishback in Judas and the Black Messiah, now streaming on HBO Max.
Sneak Peek At "The Proud Family" Reboot Characters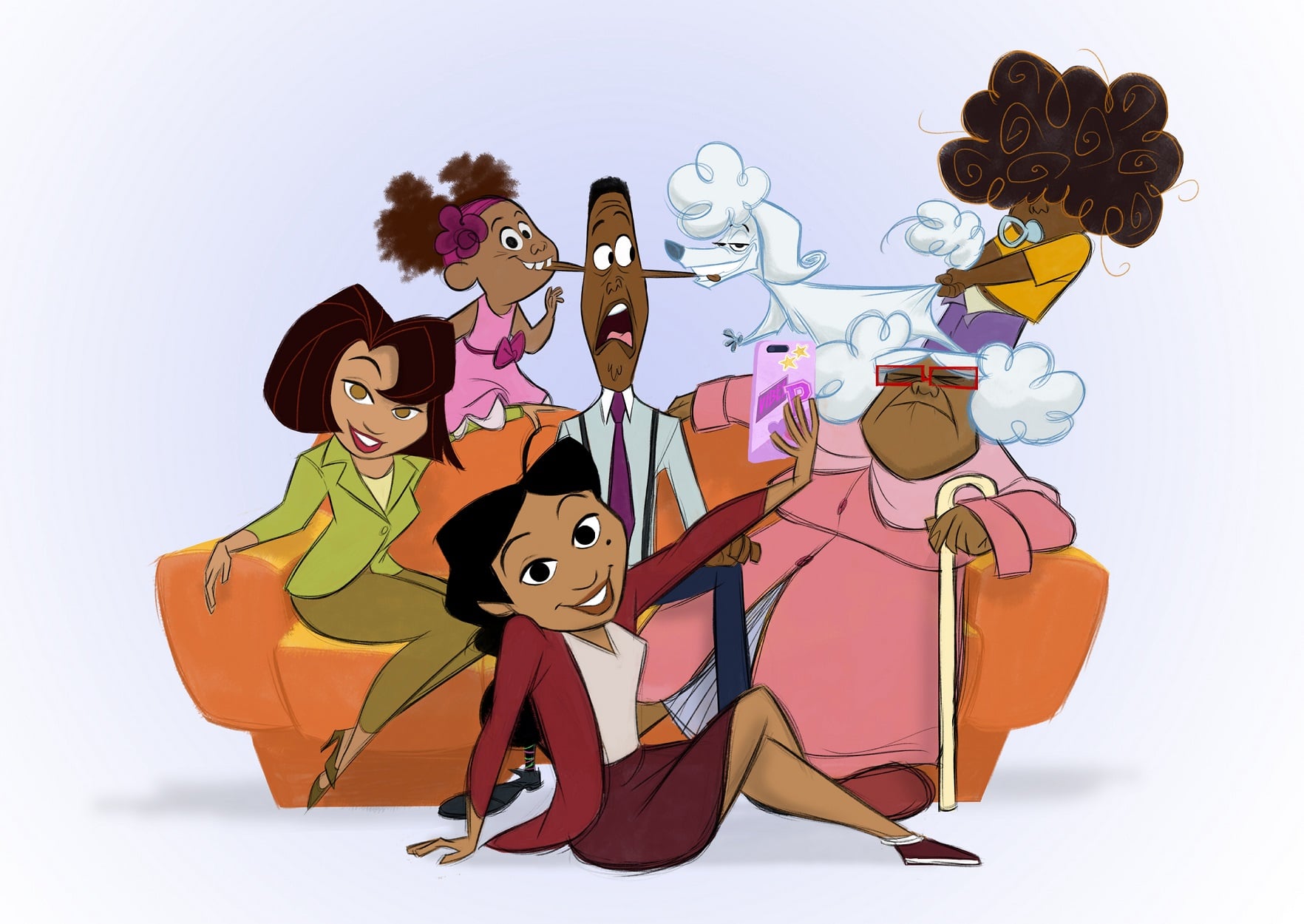 It's been a year since Disney shared the first official look at the concept art for The Proud Family: Louder and Prouder — the reboot of the network's fan-favorite animated series, The Proud Family.
Today, we share a sneak peek at how the beloved characters will look like.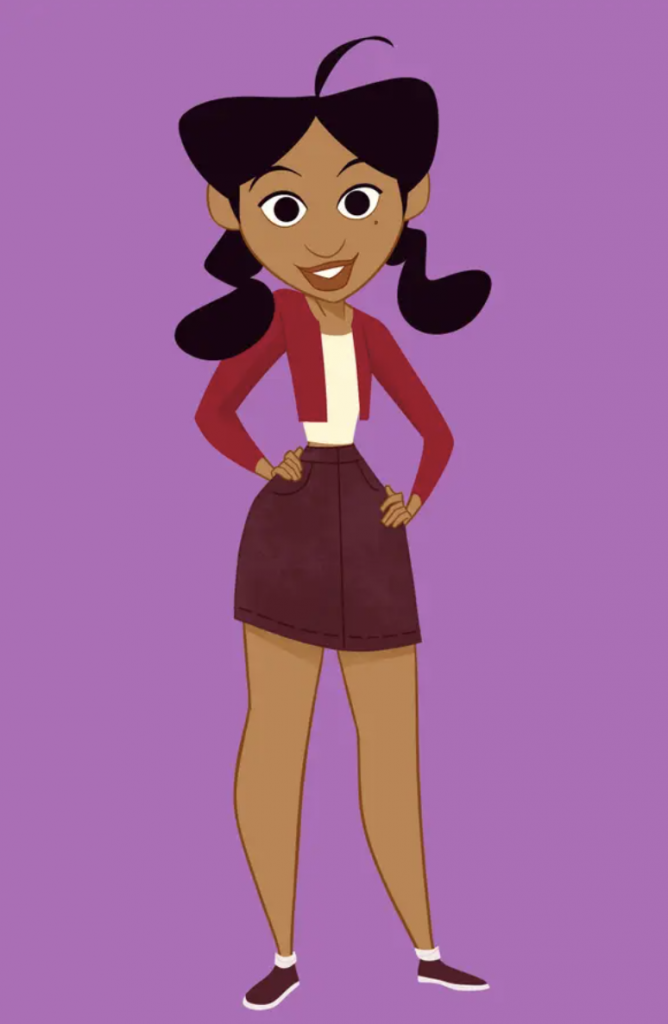 Most of the original cast will reprise their roles, including Kyla Pratt as Penny, Tommy Davidson as Oscar, Paula Jai Parker as Trudy, JoMarie Payton as Suga Mama, Cedric the Entertainer as Uncle Bobby, Alisa Reyes as LaCienega, Carlos Mencia as Felix Boulevardez, Maria Canals-Barrera as Sunset, Karen Malina White as Dijonay, and Soleil Moon Frye as Zoey.
Due to the reboot still being in production, no premiere date has been set yet. But now that we got the first look, we cannot wait to find out if the iconic theme song by Solange Knowles and Destiny's Child will make a comeback as well!
'The United States Vs. Billie Holiday' Review
by Betti Halsell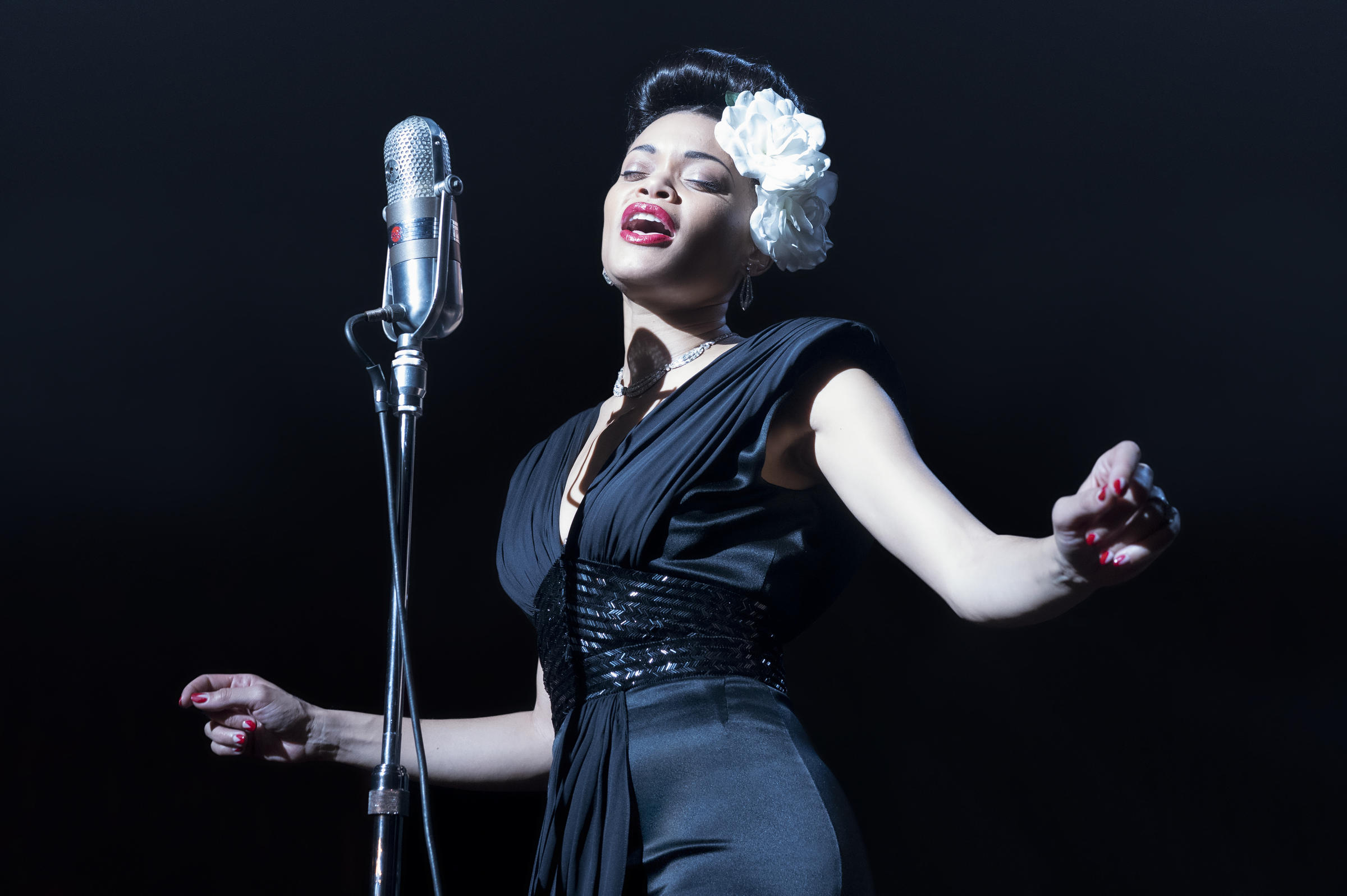 In The United States Vs. Billie Holiday the audience is thrown into a war zone. Viewers stare at the social terrain with world-renowned Jazz legend Billie Holiday, as she climbs through trenches of trauma, addiction, love, betrayal, and corruption, ultimately leaving some of her best men behind.
Holiday, played by Andra Day, encapsulated the current state of events happening to Black Americans with a simple string of verses over a solemn melody. Her song Strange Fruit paints a vivid picture of events that took place during her time – lynchings in the 1930's that were happening with no reprimand. The melancholic melody still hits home today, as if America is still singing the same song, with a different tune.
Holiday bellowed with her smoldering voice,
"Southern trees bear a strange fruit
Blood on the leaves and blood at the root
Black bodies swinging in the southern breeze
Strange fruit hanging from the poplar trees."
The recording and performance of Strange Fruit stood out like a thorn protruding from the rosey lens the rest of America looked through, causing a problem for those in "high places". So they created a suffocating smoke around the singer's life, following her to her final resting place.
The movie focuses on the unsolicited surveillance from federal and local law enforcement because of the pressure that came with the iconic song. It touches on a reoccurring theme happening in newly released biographic films, uncovering people within the Black community supplying incriminating intel to the federal government.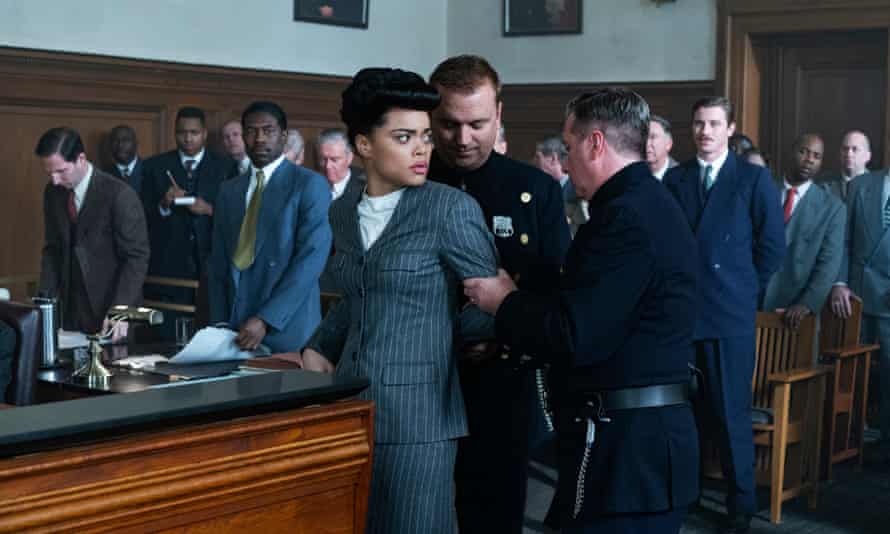 This confirms the involvement of federal sources, but also the lack of trust happening within the collective community. The film was as explicit as the song itself, telling an unbiased truth of an Artist caught in a war that went far beyond her talent.
Directed by Lee Daniels and written by Pulitzer prize-winner Suzan-Lori Parks and Johann Harri, the movie depicts Holiday as an undeniable force – she was feminine and sensual, yet she held a sense of masculine ownership over her life. Although the 1900s were set in gender roles and confined social placement, Holiday was outspoken and knew she had a level of power. The salute to her self-awareness may have beckoned from her childhood. The film exposed Holiday's early surroundings, which included the power in sexuality and a sense of liberty for women when she was young.
However, there are two sides to every coin. The trauma in her childhood may have given her the soul that is found in her voice and a sense of empowerment, but it also left her damaged. The movie captured her dependency on strong stimulants, to mange her mental state. The singer's upbringing left her without a true vision of her reflection. The feature focused on nostalgic transitions and captured an unfiltered story of Holiday's flaws as a friend and lover.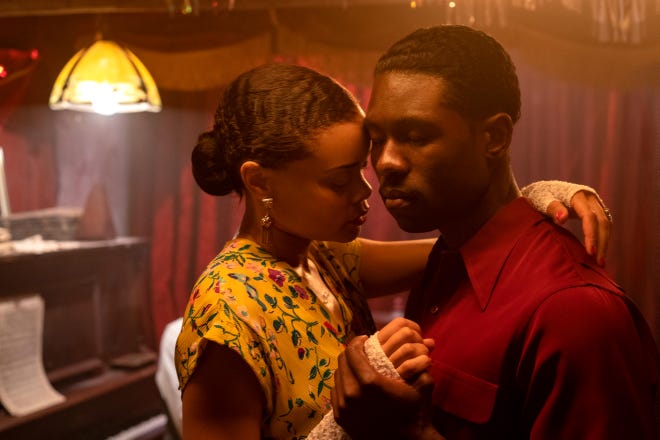 In The United States vs Billie Holiday, Day is joined by Trevante Rhodes (Birdbox) who played Jimmy Fletcher, the first Black FBN agent and Garrett Hedlund (Four Brothers) as Harry Aslinger, Chief of the Federal Bureau of Narcotics.
Rendering the critiques from Rotten Tomatoes, the story was labeled "sloppy" and "over-characterized." However, most of those inferential opinions came from predominantly White men. This leaves the opportunity that they may have been missed; the concept of struggle in being a Black woman, while fighting multiple layers of internal and external battles and combating different perspectives of self-worth.
America is still singing about the strange fruit that holds a rotten core, the Anti-lynching Bill was passed last year. A back-breaking victory, countless marches, too many lives lost, all for roughly 100 years of "consideration."
The strange fruit from those times left seeds, a new harvest of injustice is ripening. Thanks to Holiday's strong will to keep performing the truth, others have joined the choir for change. The nation is still singing about the obscurities found in racism. It's all the same song, just a different tune. Stream The United States Vs. Billie Holiday on Hulu starting February 26.