Spike Lee's 'Da 5 Bloods' Review: A Rare Look at Black American Heroes
written by Kimberly Jones
Spike Lee's newest joint Da 5 Bloods tells the story of four Black vets who return to Vietnam years after they served to collect the remains of their dear friend and former commander Norman (Black Panther's Chadwick Boseman), and to recover the gold they buried there years ago.
The cinematography in the opening scene alone leaves the audience instantly intrigued and at the same time overwhelmed. A compilation of images and clips of Malcolm X, Angela Davis, Muhammad Ali, protests in the streets of the US and injured children in Vietnam are all eerily similar to the images we are still looking at today.
Paul, the self-professed "leader" of the group, played by Delroy Lindo (known from his iconic roles in Crooklyn and Malcolm X) returns to work with Lee for the fourth time. Otis (Clarke Peters from HBO's The Wire), Eddie (Norm Lewis, Scandal), and Melvin (Isiah Whitlock Jr., The Wire) are having a long-overdue reunion with their bond and brotherhood still intact. Paul, the wild card of the group, commands the screen in every scene. He has several irrational outbursts throughout the film, as he suffers from PTSD but still is in denial about the severity of the situation. Paul is confrontational the majority of the film but he is also comical – him playing a Black Trump supporter wearing the MAGA hat and campaigning for "the wall" is pure comedy. His personality comes off as a little cold and selfish because he only cares about himself and about getting his hands on the buried gold that he feels he is entitled to. Paul has been hardened by life and it shows in his attitude and actions towards his "brothers".
Da 5 Bloods is unique in the way that it takes viewers on an emotional roller coaster through the raw emotions of Black men dealing with grief and family struggles, and their difficult journey to find closure. Paul's estranged son David (Jonathan Majors from HBO's Lovecraft Country) unexpectedly shows up and adds to his father's stress – the two have a strained relationship. David grew up feeling like an orphan, his mother died in childbirth and he always felt that his father blamed him for her death. Otis returned to a major surprise – he had a daughter that he had never met. Because she was biracial, his daughter was disowned by her family and her community. Sadly, racism and the war had robbed Otis of the precious time with his now adult daughter.
The buried gold in the movie represents what was owed to these soldiers for serving a country that never honored them. Not only were they not honored as veterans but as black men in America. They fought a war in Vietnam and returned only to fight a war at home. Eddie even brought up the idea that the gold should be used as reparations for Black Americans. Lee used this as a reference to the 40 acres and a mule, a post-Civil War promise that was made to Black Americans but never fulfilled. Paul quickly shuts this idea down, however. This is something that is owed to him personally, and he does not have the slightest intention of sharing it with anybody.
Some scenes included flashbacks to the Vietnam war. Lee did not use younger actors for these scenes, which is somewhat confusing and very unrealistic. Watching these older actors active in war scenes is awkward and takes away from the authenticity of the scene because it is distracting. Lee may have chosen this route because he wanted to portray these men as present-day heroes. Unfortunately, this may not have been the best choice for the audience.
Da 5 Bloods is a complex story that explores the effects of war on Black soldiers. This was long overdue since war blockbusters in Hollywood do not usually focus on these types of stories. This tale of brotherhood is a balanced mix of politics, humor, heroism, patriotism and sorrow. Lee brought his vision to life successfully with great visuals, performances and, of course, with Marvin Gaye's What's Going On? as the soundtrack. Although the album came out in 1971, the lyrics are relevant to our world today.
Spike Lee always has a unique way of telling black stories and giving voices to the voiceless. This film is no different. Da 5 Bloods could not have come at a better time. With the current climate in our country, this story can get the attention that Black servicemen deserve.
Da 5 Bloods is now streaming on Netflix.
'The Man From Toronto' Trailer: Kevin Hart and Woody Harrelson Star In Action-Packed Comedy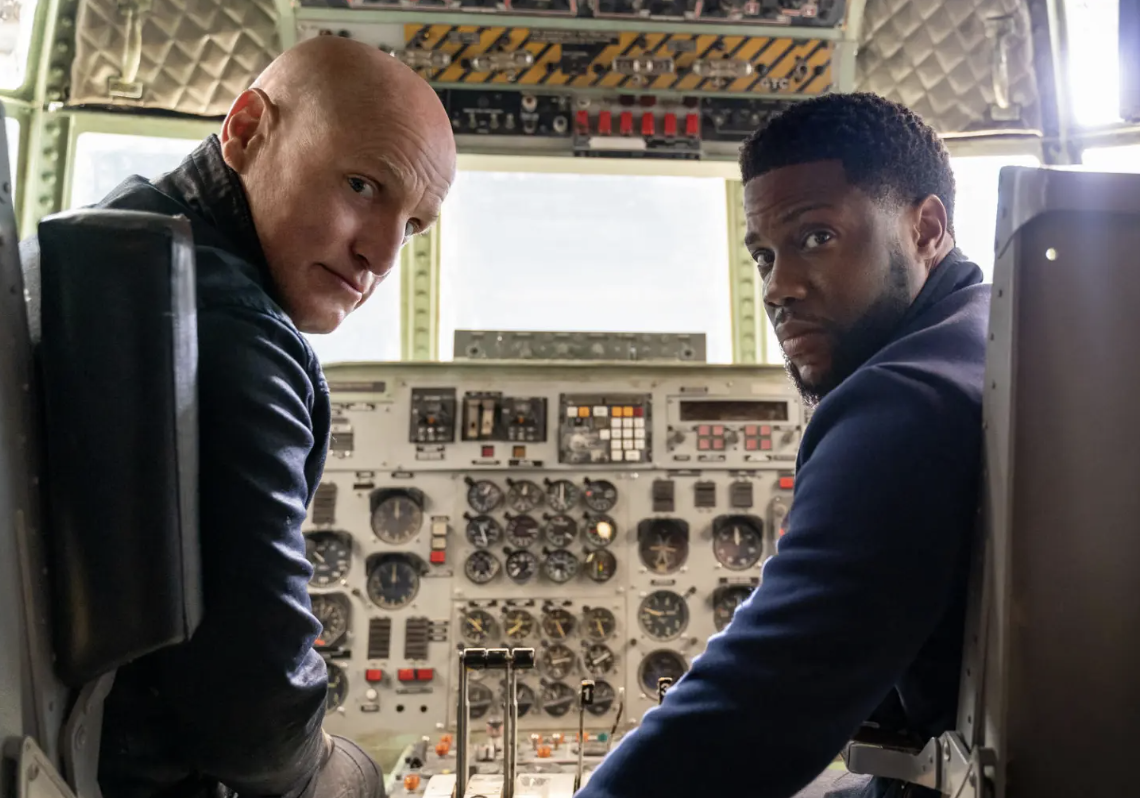 Kevin Hart and Woody Harrelson star in Netflix's upcoming action-packed comedy dropping on Netflix on June 24.
A case of mistaken identity arises after a screw-up sales consultant and the world's deadliest assassin—known only as The Man from Toronto— run into each other at a holiday rental.
A Lizzo Documentary Is In The Works at HBO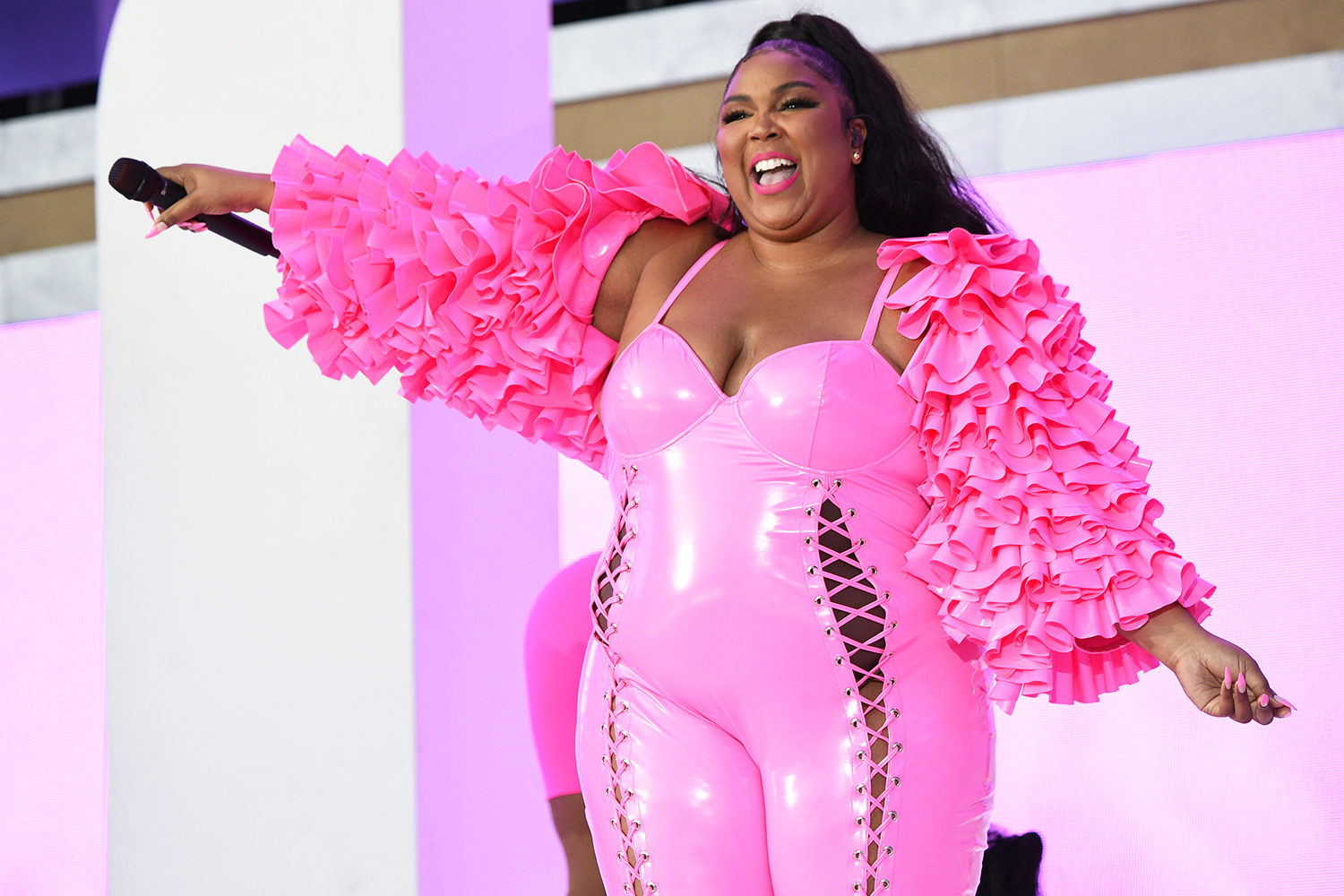 An untitled documentary about Lizzo is coming to HBO Max, the Grammy-winning artist recently announced at Warner Bros. Discovery Upfront in New York.
The doc will explore the artist's journey from her humble beginnings to her astonishing music career. Viewers will follow the Detroit native as she navigates the challenges of stardom.
"Growing up, I never dreamed I'd get to experience all of the things I've accomplished in my life, and I'm just getting started," Lizzo shared in a statement. "I'm so excited I get to share and relive my journey with my fans and HBO Max. From 'Cuz I Love You' to my dramatic world tour, losing and gaining love, and creating my new album' Special,' y'all get to see the amount of time, patience, blood, sweat, and tears that went into this process. It takes ten years to become an 'overnight success,' and hopefully, I can inspire other young creatives to keep going."
Directed by Doug Pray (HBO's The Defiant Ones) with Lizzo as the executive producer, the documentary will premiere following the release of the singer's studio album Special this fall.
The 34-year-old's creative portfolio has been expanding at a rapid pace. Just recently, she hosted SNL and launched an Amazon series titledWatch Out For The Big Grrrls.
'Master': Regina Hall Stars in New Horror Movie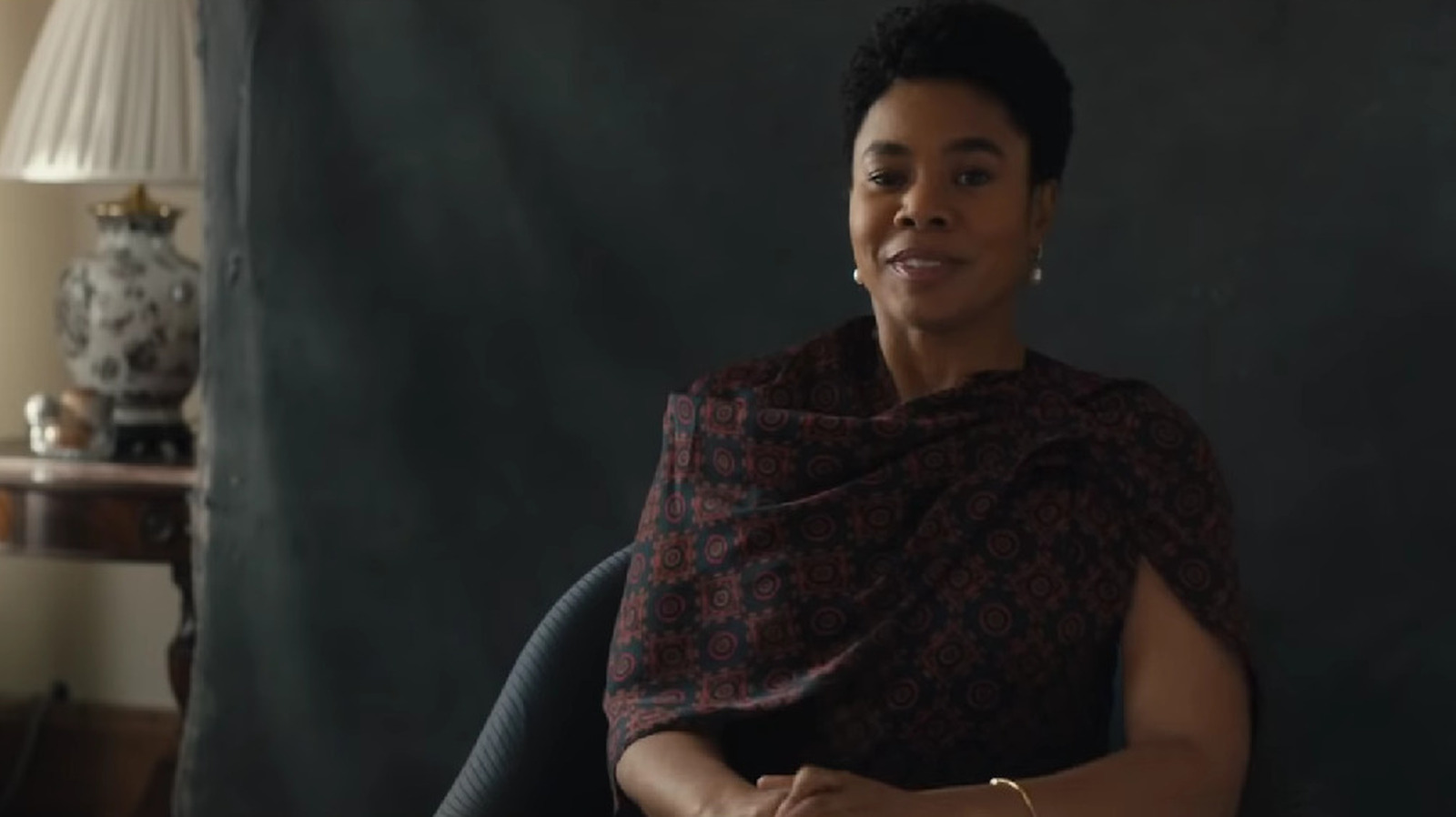 Amazon Studios debuted the official trailer for its upcoming thriller titled Master, starring Regina Hall. The film first premiered during the 2022 Sundance Film Festival and will be released in theaters and on Prime Video on Friday, March 18.
Written and directed by Mariama Diallo, Master tells the story of three women who strive to find their place at a prestigious New England university whose frosty elitism may disguise something more sinister. Professor Gail Bishop (Hall) has recently been promoted to "Master" of a residence hall, the first time at storied Ancaster College that a Black woman has held the post.
Determined to breathe new life into a centuries-old tradition, Gail soon finds herself wrapped up in the trials and tribulations of Jasmine Moore (Zoe Renee), an energetic and optimistic Black freshman. Jasmine's time at Ancaster hits a snag early on when she's assigned a dorm room that is rumored to be haunted. Things get worse when Jasmine clashes in the classroom with Liv Beckman (Amber Gray), a professor in the middle of her own racially charged tenure review. As Gail tries to maintain order and fulfill the duties of a Master, the cracks begin to show in Ancaster's once-immaculate facade. After a career spent fighting to make it into Ancaster's inner circle, Gail is confronted with the horrifying prospect of what lies beneath, her question ultimately becoming not whether the school is haunted but by whom.
Watch the trailer below.