Spike Lee's 'Da 5 Bloods' Review: A Rare Look at Black American Heroes
written by Kimberly Jones
Spike Lee's newest joint Da 5 Bloods tells the story of four Black vets who return to Vietnam years after they served to collect the remains of their dear friend and former commander Norman (Black Panther's Chadwick Boseman), and to recover the gold they buried there years ago.
The cinematography in the opening scene alone leaves the audience instantly intrigued and at the same time overwhelmed. A compilation of images and clips of Malcolm X, Angela Davis, Muhammad Ali, protests in the streets of the US and injured children in Vietnam are all eerily similar to the images we are still looking at today.
Paul, the self-professed "leader" of the group, played by Delroy Lindo (known from his iconic roles in Crooklyn and Malcolm X) returns to work with Lee for the fourth time. Otis (Clarke Peters from HBO's The Wire), Eddie (Norm Lewis, Scandal), and Melvin (Isiah Whitlock Jr., The Wire) are having a long-overdue reunion with their bond and brotherhood still intact. Paul, the wild card of the group, commands the screen in every scene. He has several irrational outbursts throughout the film, as he suffers from PTSD but still is in denial about the severity of the situation. Paul is confrontational the majority of the film but he is also comical – him playing a Black Trump supporter wearing the MAGA hat and campaigning for "the wall" is pure comedy. His personality comes off as a little cold and selfish because he only cares about himself and about getting his hands on the buried gold that he feels he is entitled to. Paul has been hardened by life and it shows in his attitude and actions towards his "brothers".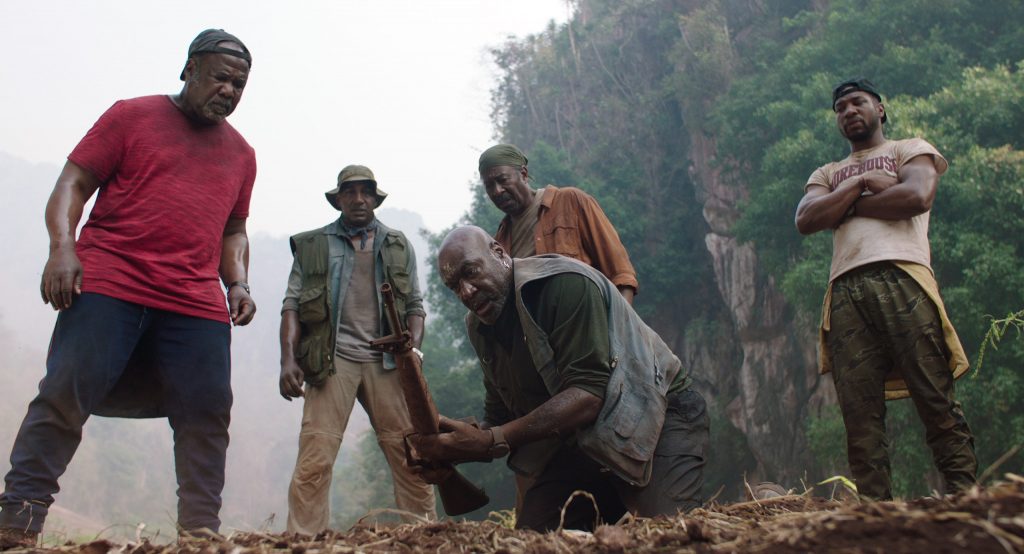 Da 5 Bloods is unique in the way that it takes viewers on an emotional roller coaster through the raw emotions of Black men dealing with grief and family struggles, and their difficult journey to find closure. Paul's estranged son David (Jonathan Majors from HBO's Lovecraft Country) unexpectedly shows up and adds to his father's stress – the two have a strained relationship. David grew up feeling like an orphan, his mother died in childbirth and he always felt that his father blamed him for her death. Otis returned to a major surprise – he had a daughter that he had never met. Because she was biracial, his daughter was disowned by her family and her community. Sadly, racism and the war had robbed Otis of the precious time with his now adult daughter.
The buried gold in the movie represents what was owed to these soldiers for serving a country that never honored them. Not only were they not honored as veterans but as black men in America. They fought a war in Vietnam and returned only to fight a war at home. Eddie even brought up the idea that the gold should be used as reparations for Black Americans. Lee used this as a reference to the 40 acres and a mule, a post-Civil War promise that was made to Black Americans but never fulfilled. Paul quickly shuts this idea down, however. This is something that is owed to him personally, and he does not have the slightest intention of sharing it with anybody.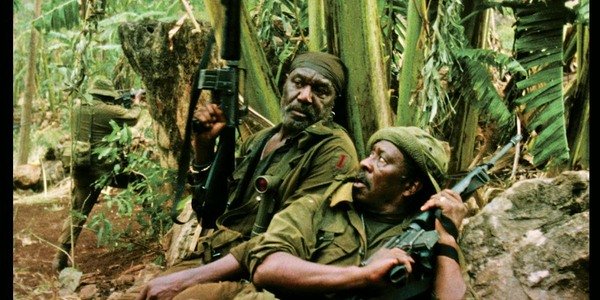 Some scenes included flashbacks to the Vietnam war. Lee did not use younger actors for these scenes, which is somewhat confusing and very unrealistic. Watching these older actors active in war scenes is awkward and takes away from the authenticity of the scene because it is distracting. Lee may have chosen this route because he wanted to portray these men as present-day heroes. Unfortunately, this may not have been the best choice for the audience.
Da 5 Bloods is a complex story that explores the effects of war on Black soldiers. This was long overdue since war blockbusters in Hollywood do not usually focus on these types of stories. This tale of brotherhood is a balanced mix of politics, humor, heroism, patriotism and sorrow. Lee brought his vision to life successfully with great visuals, performances and, of course, with Marvin Gaye's What's Going On? as the soundtrack. Although the album came out in 1971, the lyrics are relevant to our world today.
Spike Lee always has a unique way of telling black stories and giving voices to the voiceless. This film is no different. Da 5 Bloods could not have come at a better time. With the current climate in our country, this story can get the attention that Black servicemen deserve.
Da 5 Bloods is now streaming on Netflix.
KJ Smith Talks Leading and Producing 'The Available Wife', Tapping Into Her Calling, and Working with Tyler Perry
KJ Smith is making waves in the industry. In the last few years, she's been busier (and happier) than ever. From co-leading one of Tyler Perry's hit series Sistas to recently starring in Netflix's top-rated titles #BlackAF and Fatal Affair, the actress (who now also added the producer title to her resume) is not planning to slow down any time soon.
The Available Wife, one of Smith's latest and dearest projects, is currently going through the festival circuit and has already been nominated for Best Narrative Feature at the American Black Film Festival (ABFF). The film is based on Carla Pennington's book of the same title, which was adapted for the screen by Tressa Azarel Smallwood (BET's All In) and Jamal Hill (Brotherly Love), who also directed the feature. Also starring in the romantic feature are Terayle Hill, Clifton Powell, and Roger Guenveur Smith.
The storyline centers around Nicole Wright (played by Smith), a successful music executive whose life is about to crumble in front of her. While having an affair with Kingston (Hill), the sexy artist on the rise who promises her everything, Nicole learns the hard way that looks can be deceiving and his motives are as dark as the secrets she keeps.
This is Smith's first time undertaking such a multifaceted role, she shared with us. Although the complexity of Nicole's character made her exciting to play, the actress could not fully relate to her at first. "It was hard for me because I would simply not make the choices that she made. This is the entertainment industry, you know. One of the things that they warn you is this may be a very dark place. And I've faced the same decisions that Nicole had to make and I chose a different path. I've literally been in this situation and I did not make that choice."
Eventually, Smith found other ways to connect to Nicole. "She would do anything for her family, that's something that was common. The fact that she doesn't let anything take her down. It's like me, I never give up, I never have, and I never will," she shared. The actress hopes that the viewer will have sympathy for Nicole and will see why she made those choices.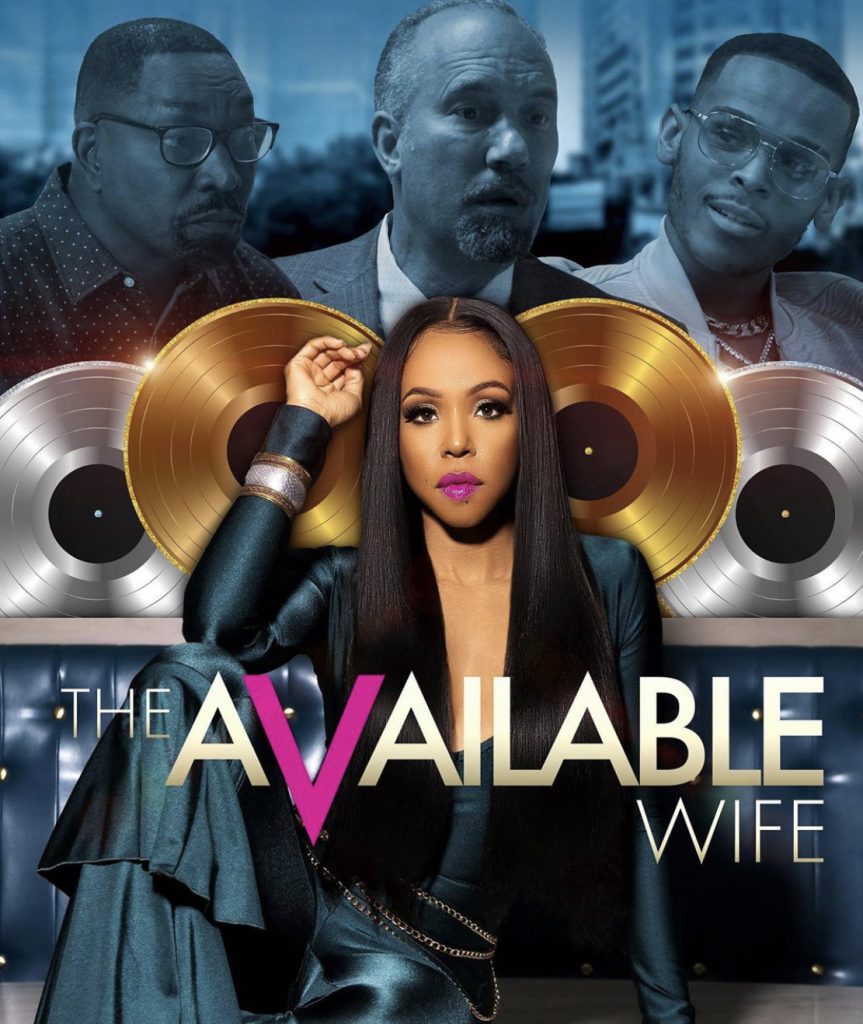 The Available Wife is special to Smith in many ways: this marks her first leading role in a feature film and her first time producing a project of such magnitude. "I feel like I was really tapping into my calling. I've always been a natural-born leader, I've always been able to multitask. I've always had that capacity and that ability. When you are an actor you kind of do what you're told, so the opportunity to have a say-so in how this film goes and how my character is portrayed really made me feel empowered and I just fell like I was in my zone, I felt great!"
When it comes to passions outside television and film, Smith enjoys fitness, yoga, and dance classes. Traveling has become her most favorite thing. Now, with COVID still holding most productions on hold, the actress has more time to enjoy new places and discover new cultures.
The pandemic, however, could not hold Smith away from work for too long. Tyler Perry Studios made history by becoming the first in the country to resume production in July. Smith, who stars as Andrea Barnes in Perry's hit show Sistas, says she had no reservations about going back to the set. "I trust Tyler Perry and I knew we were gonna be okay. I trust him, I trust the team. We are family now, so I don't worry about it."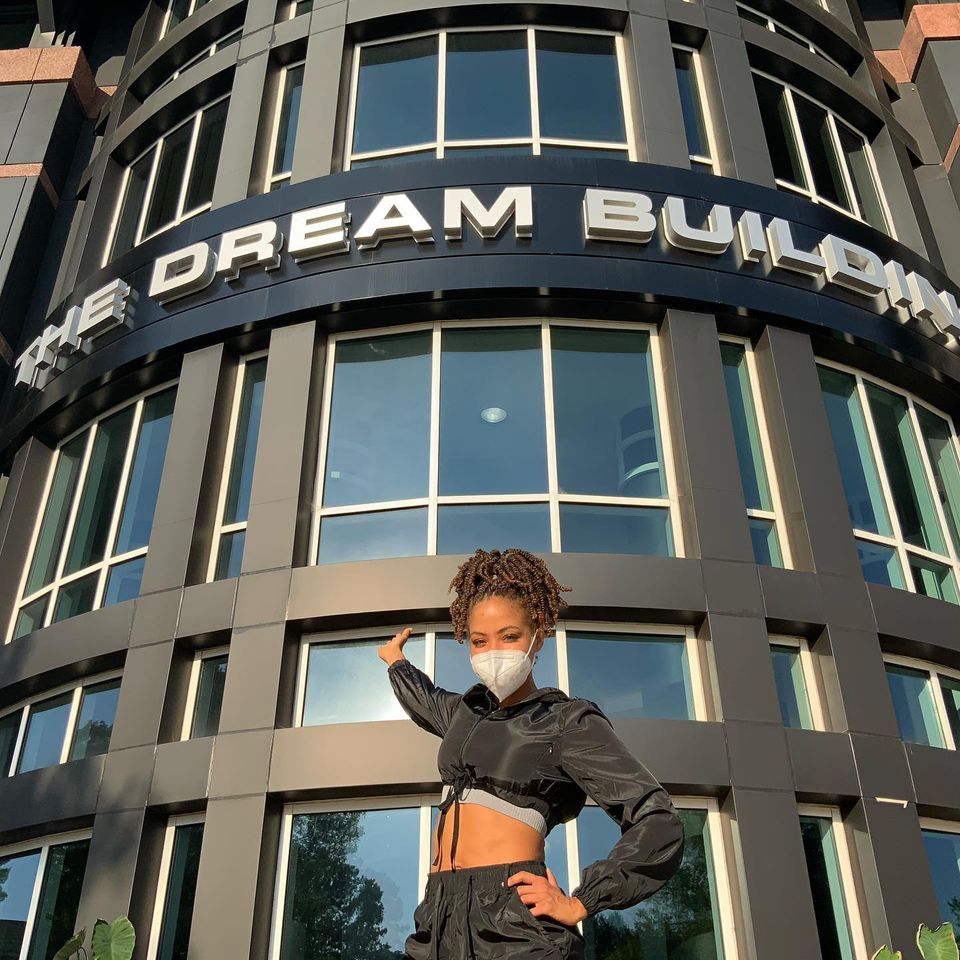 Working for Perry has been lifechanging. The world-renowned filmmaker and entrepreneur is not just her boss, Smith considers him a friend and her biggest inspiration. "I don't know how he finds time to respond to my text messages, but he always responds, quickly. I mean no one's done what he's done in this business."
Smallwood, who owns MegaMind Media and co-wrote the screenplay to The Available Wife, has also made an impact on Smith and her work. "I call her often, she gives me great advice and especially as an up and coming producer. She has made so many films. She is just so great!"
The Available wife is currently available at ABFF Play through August 30, and will later drop on one of the streaming platforms. Smith says an announcement will be made soon, so stay tuned!
The Batman: First Look at Zoe Kravitz as Catwoman and Jeffrey Wright as Jim Gordon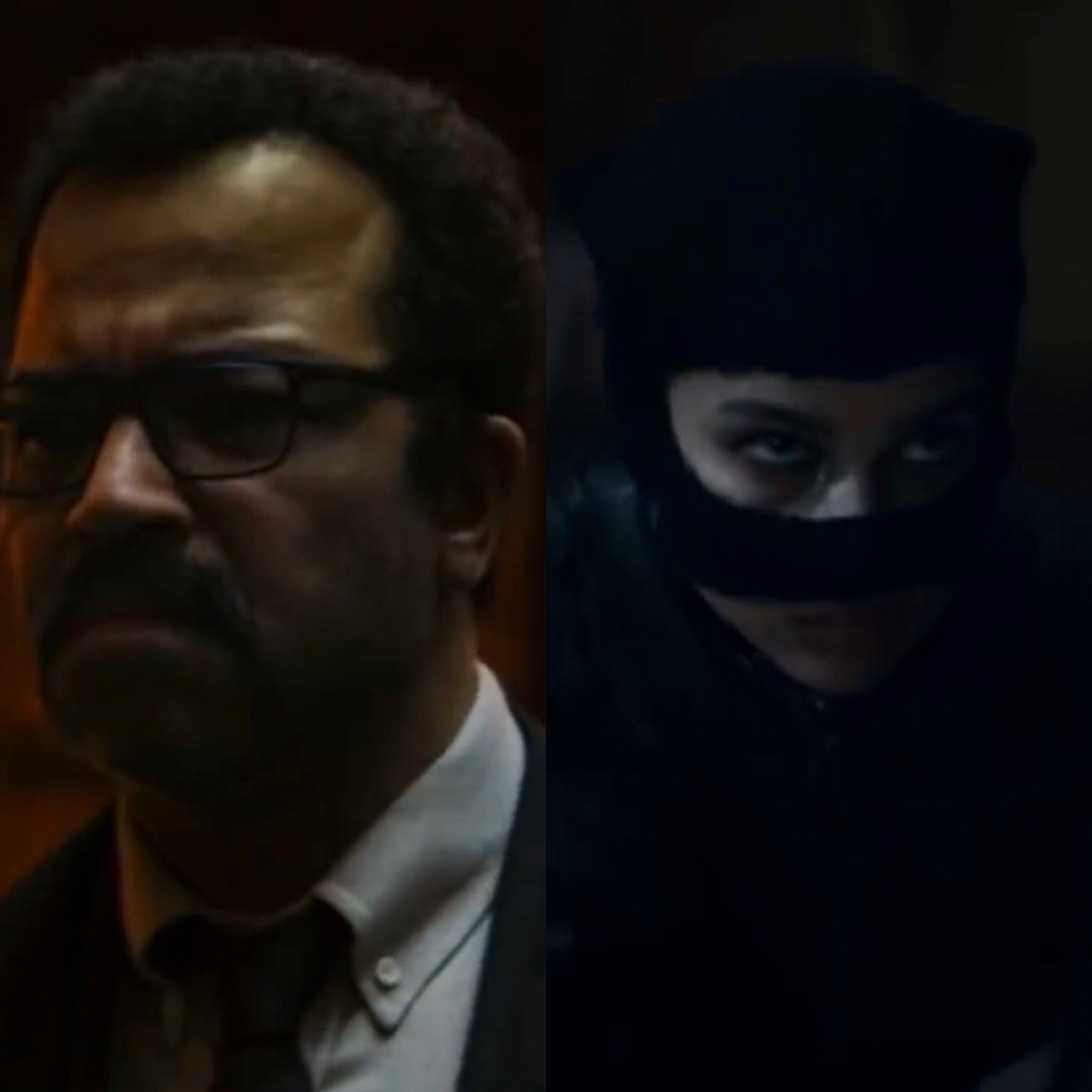 Saturday (August, 22) – the first official trailer for The Batman premiered during Warner Bros. global fan event DCFanDome.
The trailer gave fans their first look at Robert Pattinson's Batman, Jeffrey Wright's Jim Gordon, and Zoe Kravitz's Catwoman.
The Batman cast that also includes Colin Farrell as The Penguin, Paul Dano as The Riddler, John Turturro as Carmine Falcone, Peter Sarsgaard as Gil Colson, Jayme Lawson as Bella Real, and Andy Serkis as Alfred Pennyworth.
The highly anticipated Matt Reeves-directed DC film is currently scheduled to hit theaters on October 1, 2021.
Watch the full trailer below.
'Death on the Nile': First Trailer of the Star-studded Murder Mystery Released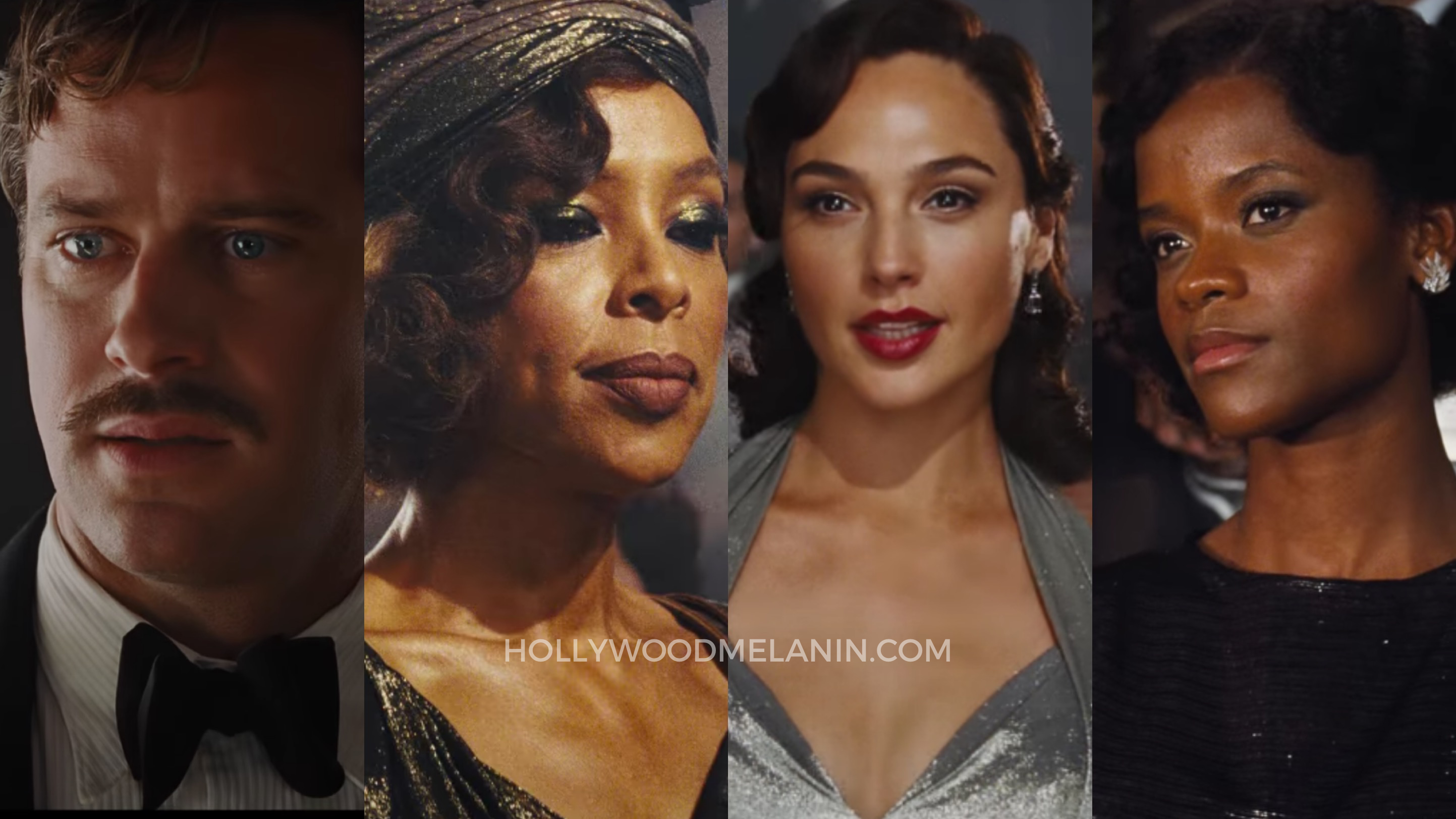 20th Century Fox released the very first trailer for Death on the Nile, a follow-up to 2017's hit Murder on the Orient Express, both based on Agatha Christie's books of the same titles.
Death on the Nile picks up with Kenneth Branagh (who also directed and produced) reprising his role as fictional Belgian detective Hercule Poirot. This time, he becomes involved in a love triangle gone murderously bad while on a vacation in Egypt.
Along with Branagh, the star-studded ensemble includes Gal Gadot, Letitia Wright, Armie Hammer, Annette Bening, Ali Fazal, Sophie Okonedo, Tom Bateman, Emma Mackey, Dawn French, Rose Leslie, Jennifer Saunders, and Russell Brand.
Watch the trailer below.