Spike Lee's 'Da 5 Bloods' Review: A Rare Look at Black American Heroes
written by Kimberly Jones
Spike Lee's newest joint Da 5 Bloods tells the story of four Black vets who return to Vietnam years after they served to collect the remains of their dear friend and former commander Norman (Black Panther's Chadwick Boseman), and to recover the gold they buried there years ago.
The cinematography in the opening scene alone leaves the audience instantly intrigued and at the same time overwhelmed. A compilation of images and clips of Malcolm X, Angela Davis, Muhammad Ali, protests in the streets of the US and injured children in Vietnam are all eerily similar to the images we are still looking at today.
Paul, the self-professed "leader" of the group, played by Delroy Lindo (known from his iconic roles in Crooklyn and Malcolm X) returns to work with Lee for the fourth time. Otis (Clarke Peters from HBO's The Wire), Eddie (Norm Lewis, Scandal), and Melvin (Isiah Whitlock Jr., The Wire) are having a long-overdue reunion with their bond and brotherhood still intact. Paul, the wild card of the group, commands the screen in every scene. He has several irrational outbursts throughout the film, as he suffers from PTSD but still is in denial about the severity of the situation. Paul is confrontational the majority of the film but he is also comical – him playing a Black Trump supporter wearing the MAGA hat and campaigning for "the wall" is pure comedy. His personality comes off as a little cold and selfish because he only cares about himself and about getting his hands on the buried gold that he feels he is entitled to. Paul has been hardened by life and it shows in his attitude and actions towards his "brothers".
Da 5 Bloods is unique in the way that it takes viewers on an emotional roller coaster through the raw emotions of Black men dealing with grief and family struggles, and their difficult journey to find closure. Paul's estranged son David (Jonathan Majors from HBO's Lovecraft Country) unexpectedly shows up and adds to his father's stress – the two have a strained relationship. David grew up feeling like an orphan, his mother died in childbirth and he always felt that his father blamed him for her death. Otis returned to a major surprise – he had a daughter that he had never met. Because she was biracial, his daughter was disowned by her family and her community. Sadly, racism and the war had robbed Otis of the precious time with his now adult daughter.
The buried gold in the movie represents what was owed to these soldiers for serving a country that never honored them. Not only were they not honored as veterans but as black men in America. They fought a war in Vietnam and returned only to fight a war at home. Eddie even brought up the idea that the gold should be used as reparations for Black Americans. Lee used this as a reference to the 40 acres and a mule, a post-Civil War promise that was made to Black Americans but never fulfilled. Paul quickly shuts this idea down, however. This is something that is owed to him personally, and he does not have the slightest intention of sharing it with anybody.
Some scenes included flashbacks to the Vietnam war. Lee did not use younger actors for these scenes, which is somewhat confusing and very unrealistic. Watching these older actors active in war scenes is awkward and takes away from the authenticity of the scene because it is distracting. Lee may have chosen this route because he wanted to portray these men as present-day heroes. Unfortunately, this may not have been the best choice for the audience.
Da 5 Bloods is a complex story that explores the effects of war on Black soldiers. This was long overdue since war blockbusters in Hollywood do not usually focus on these types of stories. This tale of brotherhood is a balanced mix of politics, humor, heroism, patriotism and sorrow. Lee brought his vision to life successfully with great visuals, performances and, of course, with Marvin Gaye's What's Going On? as the soundtrack. Although the album came out in 1971, the lyrics are relevant to our world today.
Spike Lee always has a unique way of telling black stories and giving voices to the voiceless. This film is no different. Da 5 Bloods could not have come at a better time. With the current climate in our country, this story can get the attention that Black servicemen deserve.
Da 5 Bloods is now streaming on Netflix.
Denzel Washington is Back as Robert McCall in 'The Equalizer 3' (Trailer)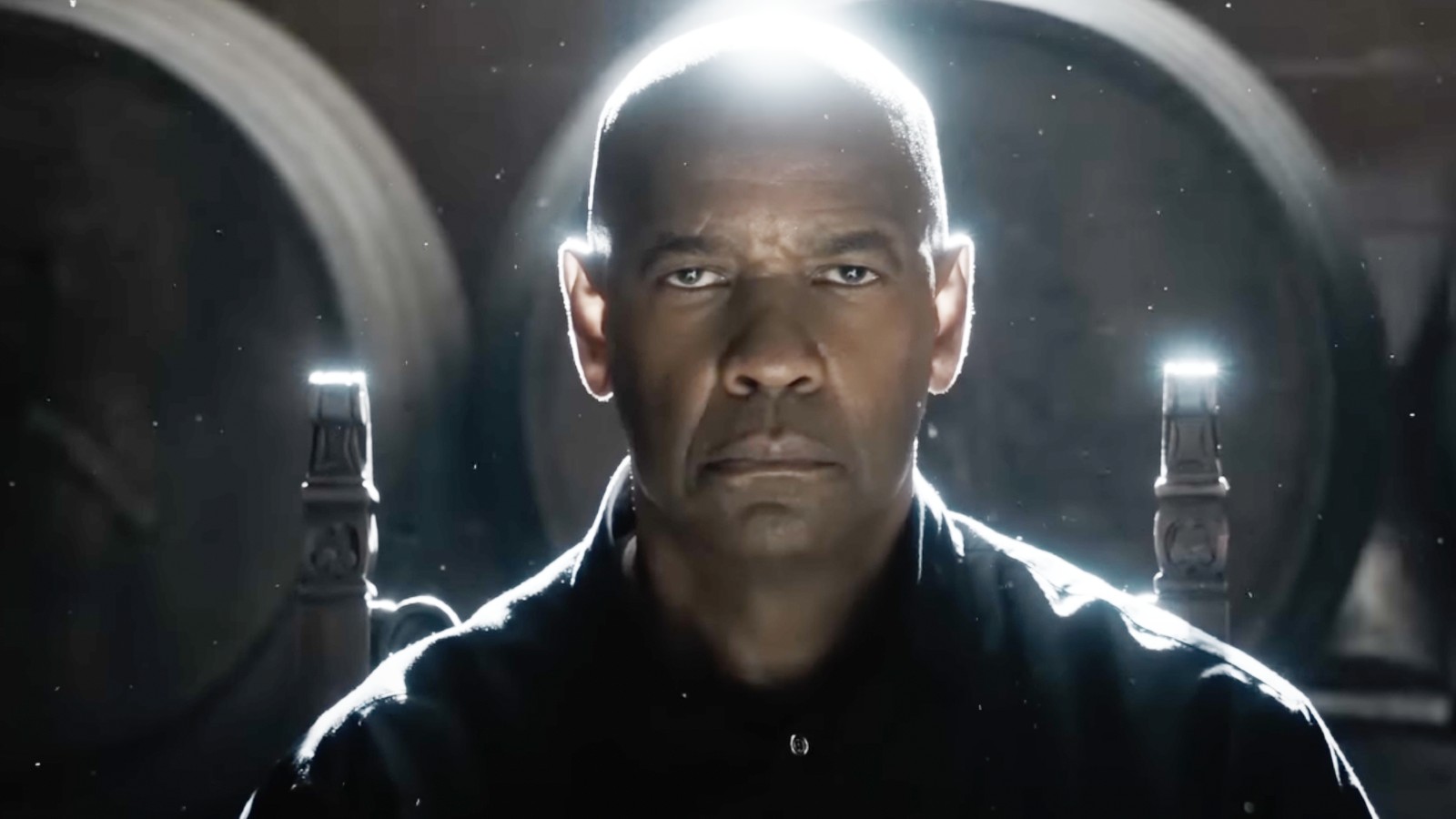 Sony Pictures released the official poster and trailer for the final chapter of The Equalizer, directed by Antoine Fuqua ('Training Day'), starring Denzel Washington and Dakota Fanning.
The film continues to follow former government assassin Robert McCall (Washington), who, in this installment, finds himself surprisingly at home in Southern Italy. There, he discovers his new friends are controlled by local crime bosses. As events turn deadly, McCall knows what he has to do: become his friends' protector by taking on the mafia.
The cast of the action thriller also includes David Denman ('Brightburn') and Italian-born actress Gaia Scodellaro ('Promises').
'Equalizer 3' marks Washington and Fanning's first on-screen reunion since the release of 'Man on Fire' in 2004. The official announcement of Fanning joining the Equalizer threequel occurred last year when the co-stars attended a photocall on set in Italy.

'The Equalizer 3' will premiere exclusively in theaters on September 1, 2023.
Disney Casts Actors of Color to Play Fictional White Characters – Impactful or Opportunistic?
The studio has faced criticism for hiring non-white actors to portray roles depicted in Disney cartoons as white for its live-action remakes.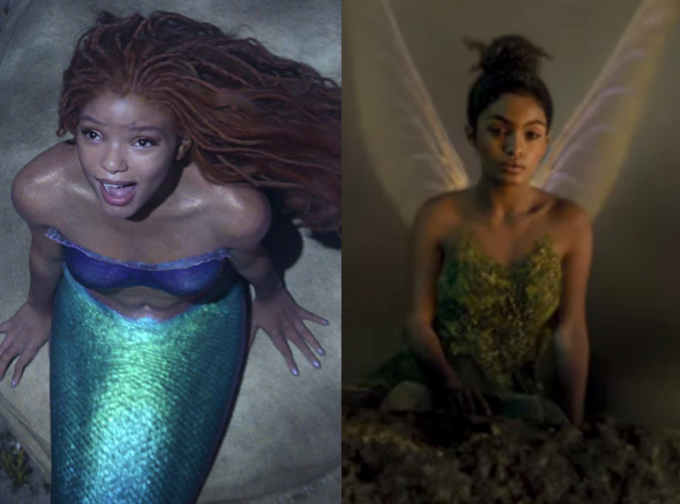 This year, Disney is gearing up to release live-action remakes of 'The Little Mermaid' and 'Peter Pan.' Each will feature a Black actor playing a fictional character originally portrayed by a white actor. Halle Bailey, a Black actress and singer, is set to portray the beloved red-haired, fish-tailed under-the-sea princess Ariel. Yara Shahidi, a daughter of an Iranian father and an African-American mother, will star as Peter Pan's most trusted fairy friend Tinkerbell. Both movies are scheduled to be released in the next two months.

The casting decisions came with backlash from a vast number of Twitter and Redditt users, who claim – "blackwashing" childhood characters (i.e., taking an originally white character and making them a person of color) will not solve the lack of inclusivity in Hollywood. But is that really why they so passionately stand against it? The negative attention on Little Mermaid and Tinker Bell has also fueled great support from other fans who view such anger as racist behavior. "Those opposed to diversity on screen are the ones fighting it in real life," one Twitter user wrote. Rob Marshall, who directs the upcoming Little Mermaid remake, admitted he was caught off guard by some of the negative responses that came with casting Bailey. "I wasn't anticipating that because, in a way, I felt like we've moved so far past that kind of thing." He also insisted there was no agenda in Disney's decision to hire the 22-year-old, "We just were looking for the best
actor for the role, period. The end," he told Entertainment Weekly. "We saw everybody and every ethnicity. The goal was to find someone who can be incredibly strong, passionate, beautiful, smart, clever, and with a great deal of fire and joy," Marshall explained.

For a few years now, Disney, among other media companies, has made an effort to
redeem itself from a century-long history of producing controversial movies and
animated films ('Song of the South,' 'Dumbo, 'The Aristocrats"), some of which have been deemed racist or 'culturally outdated' as Disney conveniently describes it. Most recently, in the midst of the COVID-19 pandemic, the company announced a diversity and inclusion program 'Reimagine Tomorrow,' that is committed to "amplifying underrepresented voices and untold stories as well as championing the importance of accurate representation in media and entertainment." Casting more people of color could count as a way to honor their commitment, but is changing the ethnicity of established characters the best solution? Some argue that it could be. Several previously released remakes that followed this model have done well, despite surrounding controversy.
Rodgers and Hammerstein's Cinderella cast/ Disney
In 1997, Disney released Rodgers and Hammerstein's Cinderella, a reimagining of the famed tale. It did not just have a non-white main cast but also received a budget of $12 million, which ranked it among the most expensive television films ever made. The remake featured Brandy, an African-American actor/singer, as Cinderella, the late Whitney Houston as Fairy Godmother, Paulo Montalban, an Asian actor as Prince Christopher, and Victor Garber and Whoopi Goldberg as the king and queen. Although the non-traditional reiteration of the Disney story received mixed reviews from critics, it was met with a lot of praise, specifically from the Black community. "This Cinderella remake is such a beautiful, magical gem of a movie filled with a multiracial cast, and I can't believe it came out in 1997! Talk about progressive!" a review on IMDb reads. "I think this live-action Cinderella movie is my most favorite. I love the songs and the comedy. Most of the actors are familiar. This movie also teaches us that no matter what we look like, black, white, Asian, we are all the same," another fan wrote in his five-star review.
Most recently, Disney doubled down on casting non-white actors to star in their remakes. Aside from the aforementioned 'Little Mermaid' and 'Peter Pan' films, Rachel Zegler, a Latina actress, was cast to play Snow White in a movie scheduled to be released in 2024. Disney's 'Wonder Years' reboot features an all-Black main cast. Zendaya plays MJ in the new Spider-Man movies. And that's not just with Disney. Amazon Prime Video recently cast Afro-Latino actor Ismael Cruz Córdova to play Arondir, a Silvan elf, in 'The Lord of the Rings: The Rings of Power.' The reimagining of 'The West Side Story' featured Latino actors in leading roles. Almost every casting announcement caused a social media stir.
Rachel Zegler spotted on the set of 'Snow White'
But why remake in the first place? According to Dr. Matthew Jones, Film Studies lecturer at De Montfort University in Leicester, "Remake and reboot culture is not new. It's often framed as something novel and unique to our postmodern times, but there is actually a rich tradition of remakes in Western film culture," he told Cosmopolitan. So why are they still being made? The answer is fairly simple – remakes are a safe financial bet. Studios capitalize on people's nostalgia and the connections they already have with their favorite characters. "The most secure option for studios is always going to be something we call a 'pre-sold property,' Dr. Jones continued, "meaning films with pre-existing fan audiences. And what types of films have fan audiences before they are even released? Remakes, reboots, and sequels do, precisely because they are already properties familiar to audiences and which some people will feel an emotional attachment to already."
Those opposed to Disney's casting decisions to 'race swap' insist the company should focus on creating original characters and storylines instead of reimagining the ones they have become so accustomed to. "Another remake! Did Hollywood run out of ideas?" One Reddit user asked. "Disney is only changing the race/ethnicity of characters in live-action remakes to spark controversy and get more people talking about the movie rather than trying to bring minorities to light as protagonists," another speculated. However, it's no secret that the United States has a long and dark history of racial discrimination and injustice. So, when minority groups are shown outside of the tired, stereotypical roles or, furthermore, play roles that are considered "traditionally" white – it implies a change that some simply don't want to accept.
Indeed, Disney had succeeded in the past in introducing original non-white animated characters such as Mulan (the live-action version was released in 2020), Tiana in 'Princess and the Frog' (the remake is currently in the works), Moana, and most recently, the family of 'Encanto.' But original content inevitably means more resources spent, and with remakes that deliver guaranteed financial gains and casting decisions that bring attention (positive or negative), studios seem to achieve desirable results still. Additionally, the cultural and racial diversification of Disney's fan base and the pressure to acknowledge and show more of those faces on the screen pushes the company to do just that. So the main question remains – does Hollywood genuinely cares about inclusivity, or is it just adjusting for the sake of profits? No matter the answer, one thing is clear – Disney is not going anywhere any time soon, and neither are the Black, Asian, Latino, and other non-white people across the globe. Those who have a problem will just have to learn to live with it.
'A Snowy Day in Oakland:' Nicole Ari Parker Stars in New Dramedy From 'Sister, Sister' Creator Kim Bass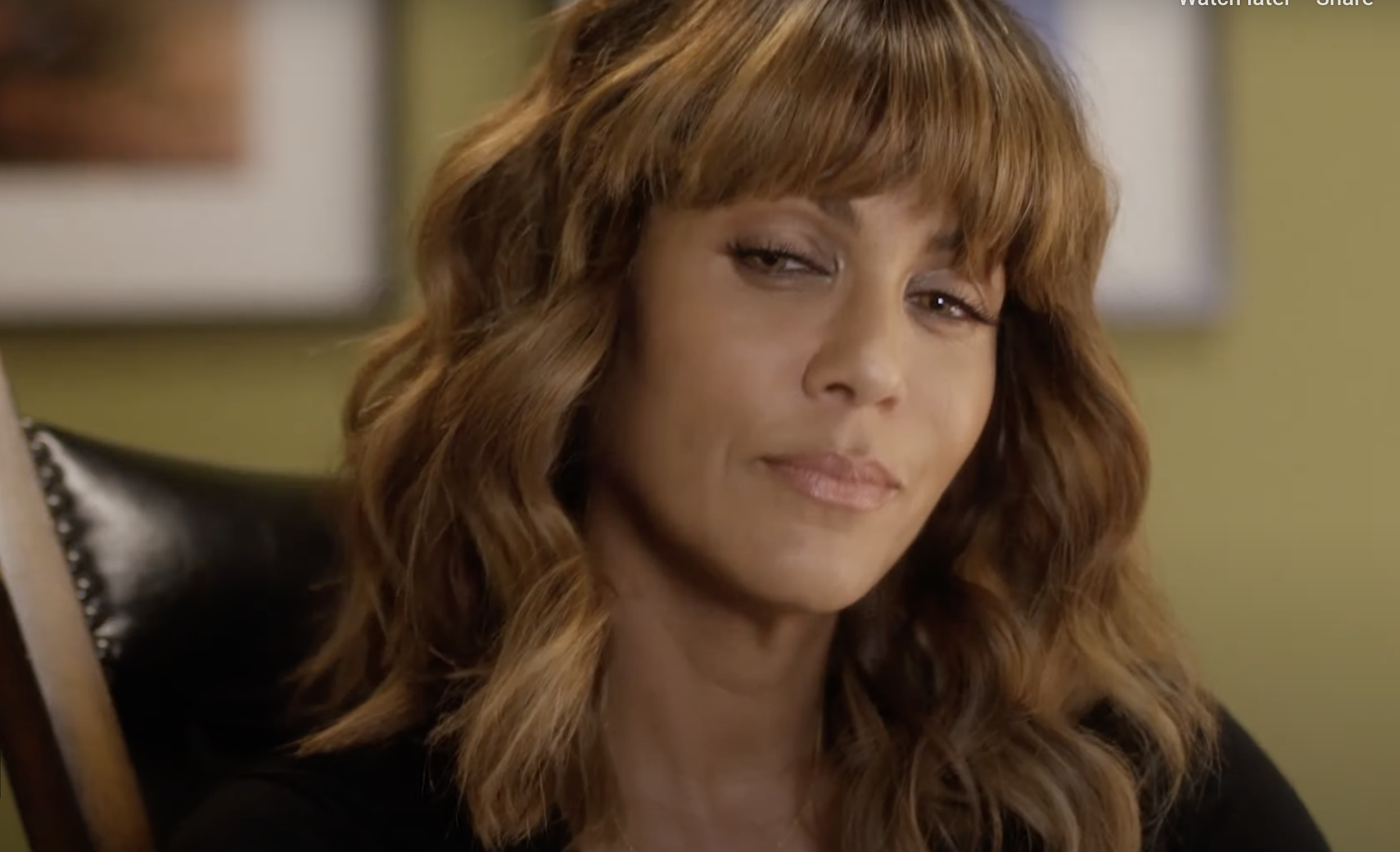 A Snowy Day in Oakland is heading into theaters this week. The magical-realism comedy starring Nicole Ari Parker is gearing up to be introduced to the world on Friday, March 17. Hollywood Melanin sat down with the leading star to explore some of the critical issues addressed in the film.
At the center of the story is LaTrice (Parker), the successful psychologist from San Francisco who longs for a more purposeful life. Leaving her unfaithful, high-profile psychiatrist boyfriend and business partner behind, she establishes her practice in a vacant office space on a small commercial block across the bay in Oakland. Surrounded by minority-owned businesses, LaTrice is determined to provide support and gently guide the residents of this predominantly Black neighborhood to embrace the importance of communicating one's feelings through therapy.
"I think there is an issue of trust in the Black community where we just keep our problems close to our chest," Parker expressed while discussing mental healthcare in minority groups. "It's also an expense. It's an investment. So, when you are trying to make ends meet and prioritize your income, it feels like a luxury. But I think that that's an expense worth taking."
Helmed by Sister, Sister creator Kim Bass, the film was initially shot six years ago. Parker says she attributes her involvement in this project not just to the powerful and relevant script but also to "Kim's vision, his magical realism, his playing with time, and his saturation of color," she added, "We don't really get to have that kind of whimsy in most independent Black films."
Produced by Planet 9 Productions and distributed by People of Culture Studios, this dramatic comedy also explores other meaningful themes like navigating complex relationships and struggles of entrepreneurship. Those conversations are explored through the town's biggest personalities, Davis (Deon Cole), Jeanette (Loretta Devine), Theona (Kimberly Elise), and Rodney (Evan Ross). The star-studded cast also includes Keith David, Marla Gibbs, Michael Jai White, Tony Plana, Arden Myrin, and others.
Watch A Snowy Day in Oakland in selected theaters on Friday, March 17. Watch the trailer below.