STX Films Releases The First Trailer For '21 Bridges' Starring Chadwick Boseman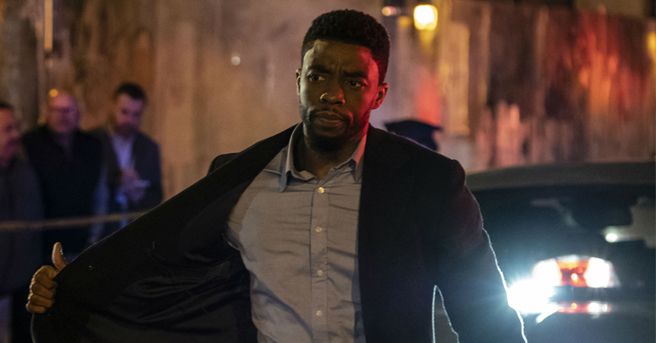 STX Films released the first trailer for its new intense cop drama starring Black Panther star Chadwick Boseman. The cast also includes Sienna Miller, Stephan James, Keith David with Taylor Kitsch and J.K. Simmons. 
Directed by Brian Kirk and produced by the Russo Brothers, the thriller follows an embattled NYPD detective (Chadwick Boseman), who is thrust into a citywide manhunt for a pair of cop killers after uncovering a massive and unexpected conspiracy. As the night unfolds, lines become blurred on who he is pursuing, and who is in pursuit of him. When the search intensifies, extreme measures are taken to prevent the killers from escaping Manhattan as the authorities close all twenty-one bridges to prevent any entry or exit from the iconic island.
21 Bridges will premiere on July 12. Watch the trailer below.
(Exclusive)'David Makes Man' Star Arlen Escarpeta Talks Joining Season 2, Black Masculinity, and Working with Director Tarell Alvine McCraney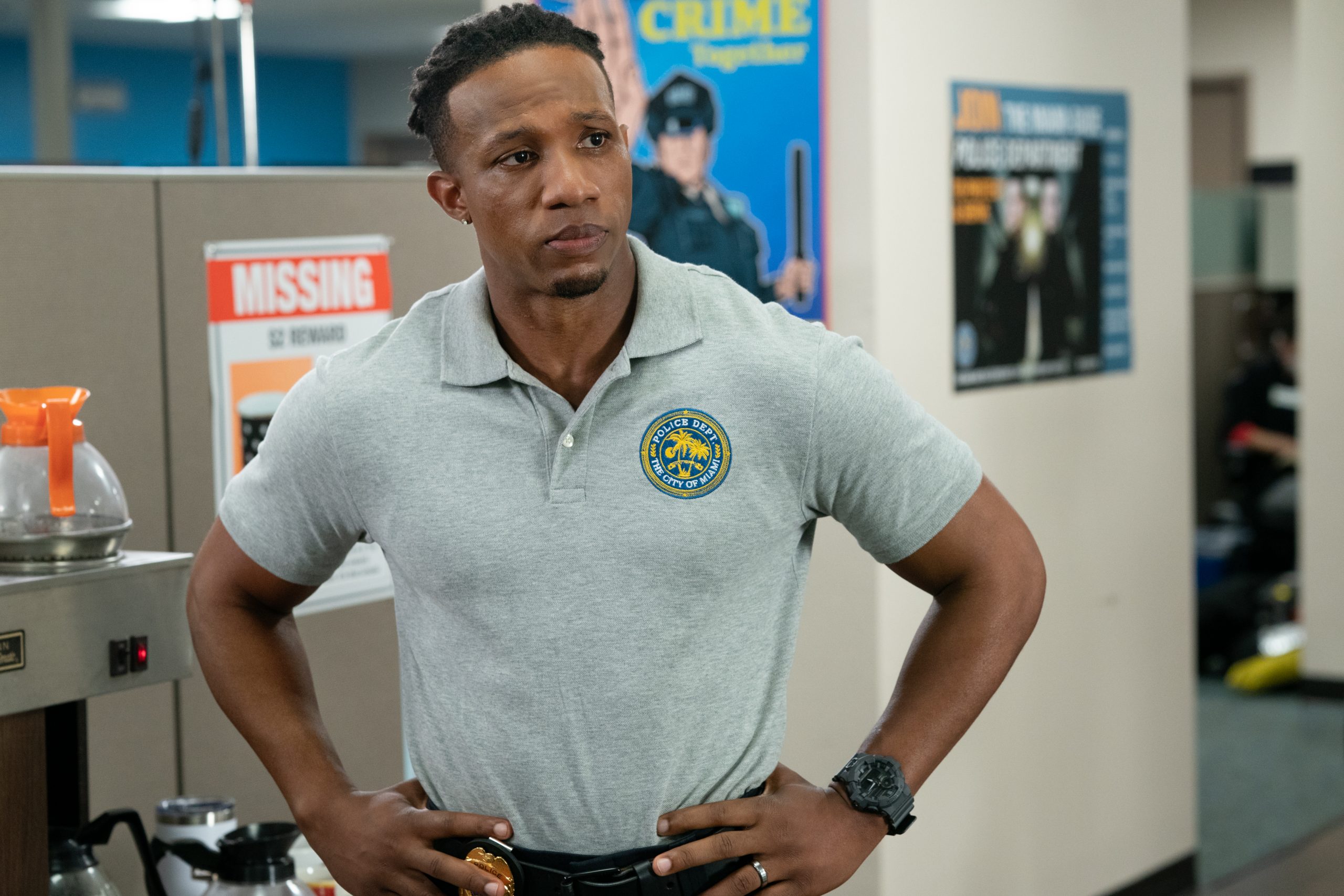 by Betti Halsell
No one could have painted a picture of Black masculinity more accurately than Oprah Winfrey Network's (OWN) TV drama David Makes Man. The series encapsulates the quality of life and its aftermath surrounding men in the Black Community.
Narrated through the lens of a brilliant male character, the audience digests a visual dissertation of unspoken experiences that shape young boys into men. Arlen Escarpeta plays JG, the younger brother of the protagonist. The Oath actor breaks down the message behind the series and the strength of silent love that happens within the masculine gender.
David Makes Man first streamed on HBO max, but OWN has picked up season two. Director Tarell Alvine McCraney (Moonlight) grasped the eerie tones of movies like A Beautiful Mind and Six Sense, and concocted the internal struggle of a caged life as a young minority, raised below the poverty line. The viewers meet David (Kwame Patterson) as a young adult, a silent and solemn adolescent, but his thoughts are amplified enough to take over his reality.
Jonathan Greg nicknamed J.G. (Escarpeta) has a different level of mental compression and unwavering love for his brother. He is the peaceful flute playing above the overpowering orchestra that is David's mind. Escarpeta breaks down that love, and the slew of unspoken nuances that are carefully placed throughout the series, to alert the audience: more was said than just words.
David Makes Man is a story of a young adult with no visual assurance of making out of his situation alive, coming into the power of his mind, and then aligning himself with success. The audience has a personal view of one's personal struggle with their gifts and the application of their power after it's gained. David battles many versions of himself in hopes of finding peace in his internal war.
JG (Escarpeta) represents another angle of warfare, one that includes him and his projection of life to other people. The local cop is currently at a crossroads in his love life. Catching up with an old flame brings out his organic nature. However, he already created a sanctity with his wife and teenage daughter. Escarpeta's character is metaphorically facing a three-headed beast that breathes fire. Between his wife, daughter, and the old flame, someone is guaranteed to be burned by his next decision.
David Makes Man so far has won the Peabody Award of Entertainment. Full episodes are available on OWN's streaming service, with new episodes out on Tuesdays, 9/8c.
Sex and the City revival adds Nicole Ari Parker, Karen Pittman, and Sarita Choudhury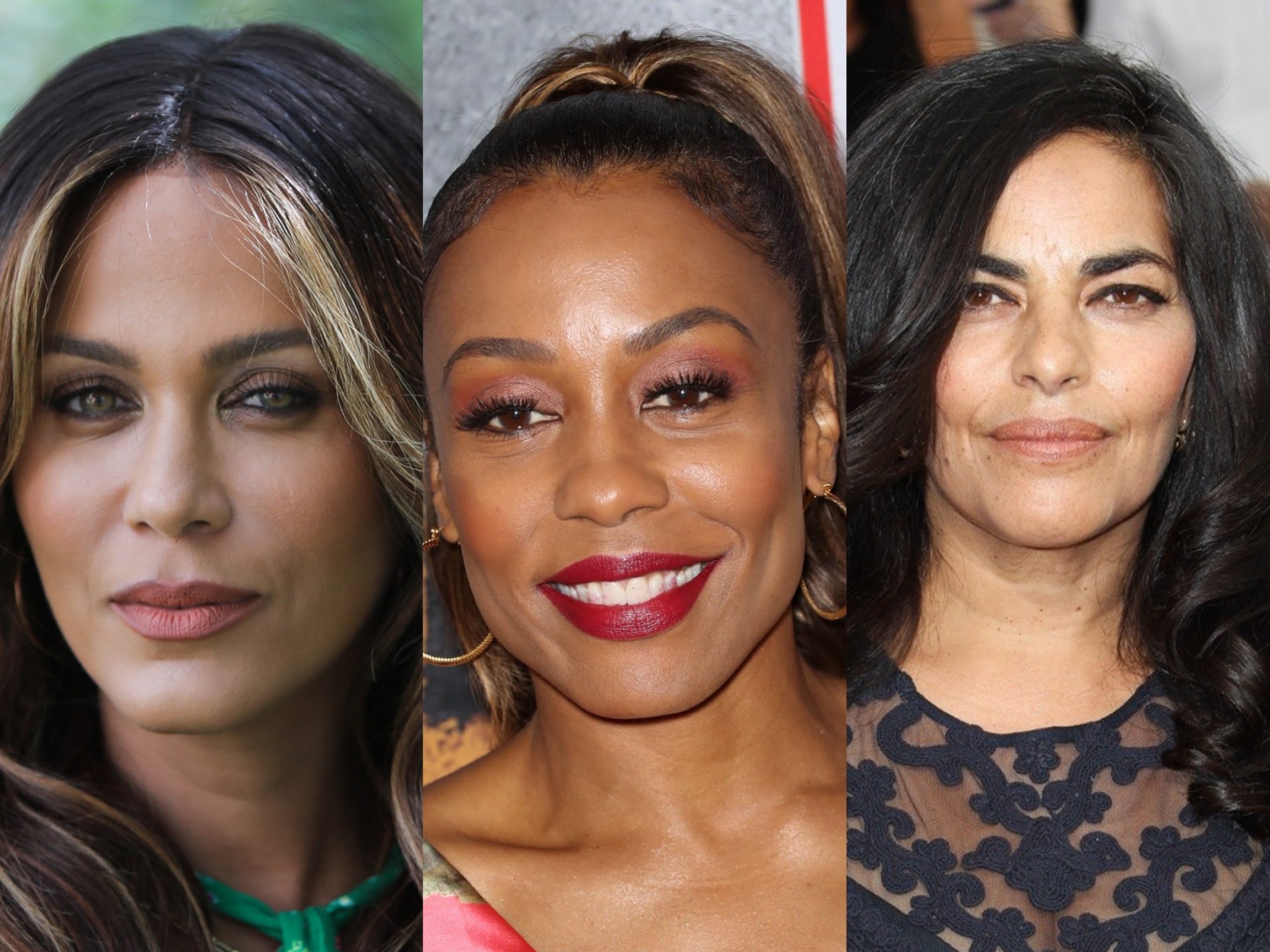 And Just Like That, HBO's upcoming Sex and The City revival is bringing new characters into the world of Carrie, Miranda, and Charlotte. Nicole Ari Parker, Karen Pittman, and Sarita Choudhury have joined the cast.
According to EW, Parker (Empire, Chicago P.D.) will play Lisa Todd Wexley, a Park Avenue mother of three. Choudhury (Mississippi Masala) will play Seema Patel, a single, self-made powerhouse Manhattan real estate broker. And Pittman (The Morning Show) will appear as Dr. Nya Wallace, a brilliant, yet challenging Columbia Law professor.
The decision to add the trio was made by HBO's chief Casey Bloys, producer/star Sara Jessica Parker and showrunner Michael Patrick King. Bloys told TV Line earlier this year they did not want "to tell a story with all-white writers or an all-white cast," and the creators "being very, very conscious about understanding that [the show's] New York has to reflect the way New York looks today."
The And Just Like That cast also includes Sex and The City's Chris Noth, David Eigenberg, Mario Cantone, Willie Garson, and Evan Handler.
The revival is currently in production in New York. HBO Max has not yet set a premiere date.
Vivica A. Fox, Clifton Powell, and Christina Cooper To Star In Mann Robinson's New Series 'On Ten'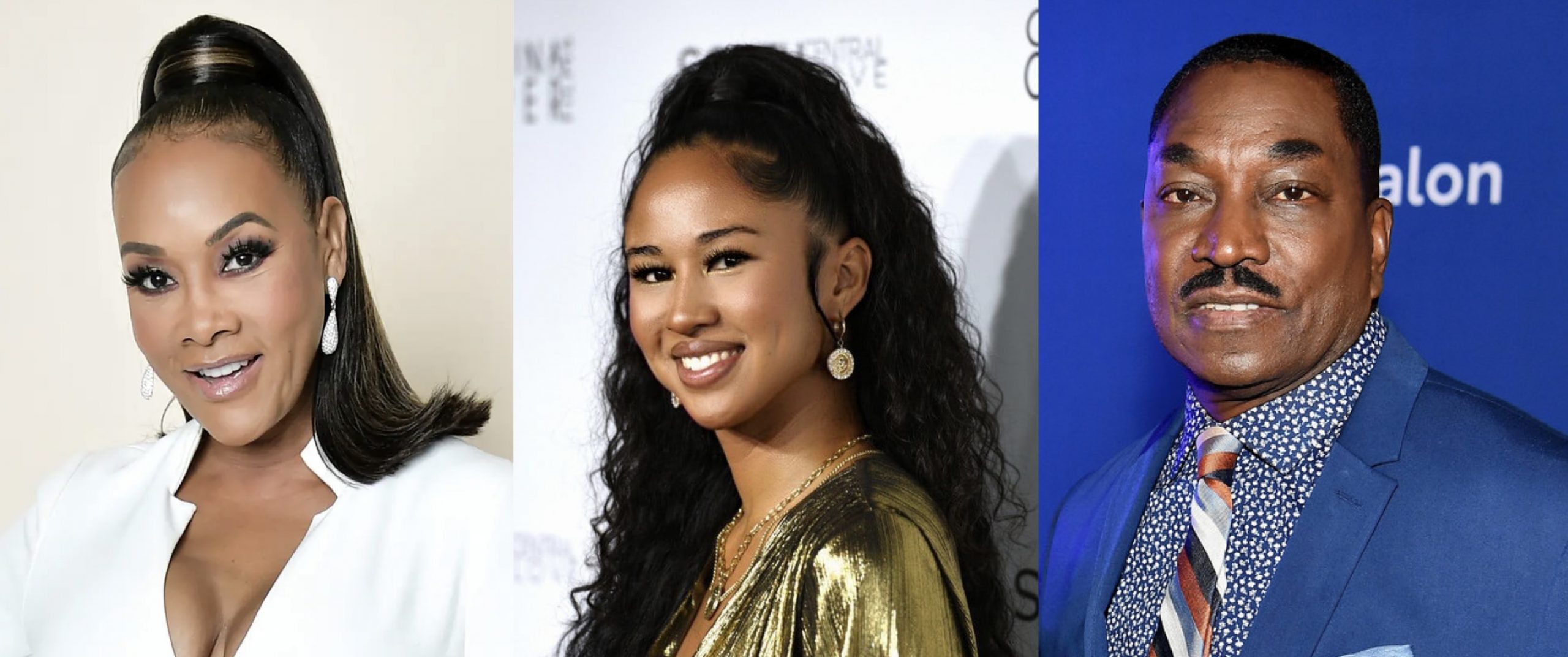 Atlanta, GA. – Director and producer Mann Robinson is teaming up with multi-talented actress and TV personality Torrei Hart on a one-of-a-kind drama series titled On Ten.
The series cannot be compared to any other show on television. The audience is introduced to Osaris Warlock, a gifted young man who sees the truest potential of his urban surroundings. He goes to business school to hone his innate ability to grow an empire.
The goal he sets out for himself is to turn his hood into the next Black Wall Street. He enlists his longtime girlfriend, Ebony (played by Christina Cooper), as his right hand and starts to buy the block back. However, The closer the couple gets to the goal, the more challenging it becomes. They both soon find out that you also have to be a killer to be effective.
Warlock's master plan stems from watching his mother struggle with having a lack of resources, which fell adjacent to him recently learning about the massacre in Tulsa, OK. As a result, the young man is now hellbent on growing a strong financial structure for his community by riding the fine line between illegal and legitimized business practices.
NAACP Image Awards winner Vivica A. Fox was tapped for this project as Mayor Brown. Her schedule has been tightly woven, as she also headlines two FOX SOUL shows – Cocktails With Queens on Mondays and FOX SOUL's The Screening Room.
Another heavyweight, ABFF winner Clifton Powell, has joined the cast. He will assume the role of Agent Morphan.
Talented newcomer Cooper will portray Ebony, Warlock's girlfriend. This will mark her first official series as a regular. The actress is taking Hollywood by storm, working in multiple areas of filmmaking. In 2019, the Los Angeles native directed and produced South Central Love, a visual message calling for an end to gun violence – a cause close to her heart, as she pulled from her experiences growing up in South Central LA.
Cooper is also a model and entrepreneur. She owns a women's wear collection inspired by her Jamaican roots called Island Gal.
The cast of On Ten's debut season will also include Sean Blakemore (Motives), E. Roger Mitchell (Full Count) and Michael Emory, Reality TV star and attorney Phaedra Parks, Instagram influencer and entrepreneur Jayda Wayda, acting legend Darius McCrary, and many more.
Robinson fortified his talents as a filmmaker and is well known in the Black entertainment circuit for his most recent projects: Super Turnt, Fruits of the Heart, and Troubled Waters (which aired on BET her & BET Plus). The director's debut film K.A.R.M.A. was released in the early 2000s. Soon after, he dived into producing hit independent films and series. By 2012, Robinson began to put together the strategy to direct On Ten, his TV drama, in multiple locations – Detroit, New York, and Atlanta.
The bulk of the upcoming series will be filmed in Atlanta, where Robinson has built a 20,000 square ft space – Mann Robinson Studios – a fully-equipped creative space, a central hub for high-quality projects produced in Georgia.
Robinson's co-producer, Hart, who will also star in the series, has been building her career as a comedian, writer, producer, and beauty business mogul. She launched her Youtube comedy channel, "PrettyFunnyFish," in 2012, which had rocket-fueled growth in popularity.
Hart's production company is vetted under the same name and captured the attention of business tycoon Russell Simmons. In partnership with Simmons, Hart has contributed creative content for All Def's digital platform while starring and co-writing in her short films.
Hart also cooperated with Zeus Network to develop the raw and unscripted talk show Talkin Sh%t while simultaneously having a reoccurring chair on Dish Nation.
The upcoming TV series will not be Robinson and Hart's first collaboration. Both have previously worked on a drama titled TURNT and its sequel, Super Turnt.
On Ten is scheduled to go into production this summer. The dates of the season one premiere have yet to be disclosed.
---