Tamala Jones Talks Doing Her Own Stunts On ABC's 'Rebel'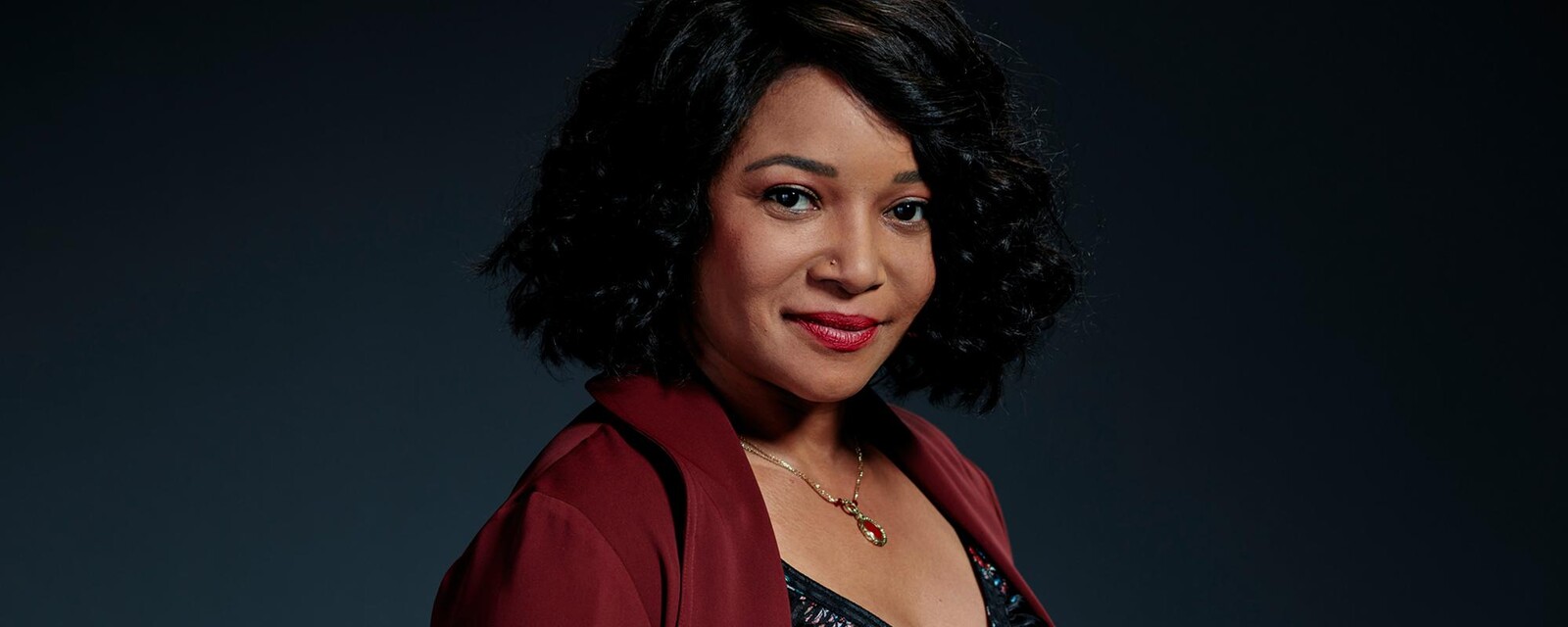 Tamala Jones has built an extensive resume as a film and television actor. After making her feature film debut in How to Make an American Quilt at the age of 20, Jones went on to star in several hit television series and films.
Joining the cast of ABC's Rebel, Jones says, felt like "being back at home." The California native is best known for playing Lanie Parish in Castle, a series that ran on the same network for eight seasons.
Set to premiere on April 8, Rebel is loosely based on the life of Erin Brockovich. Annie "Rebel" Bello (played by Katey Sagal) is a blue-collar legal advocate without a law degree who cares desperately about the causes she fights for and the people she loves. One of them being Jones' character Lana who is an investigator and Rebel's former sister-in-law.
As Jones describes her, Lana is a "… very real character because she has, like every other human, her personal issues that she struggles with," she continued, "But she doesn't take any bs either. There are no gray areas for her; it's either hot or cold, black or white."
In addition to returning to the network that has "always taken care of [her]," Jones says, performing her own stunts on the show was one of the highlights, as she never got to do action scenes in her previous work. "I get to fight, I get to be tough, and I love that! I'm always someone's girlfriend or wife, and this time, there's so much more to this character."
Watch Rebel on ABC Thursday, April 8 at 10 p.m. ET.
Racing Against the Times in 'Fast 9' with Nathalie Emmanuel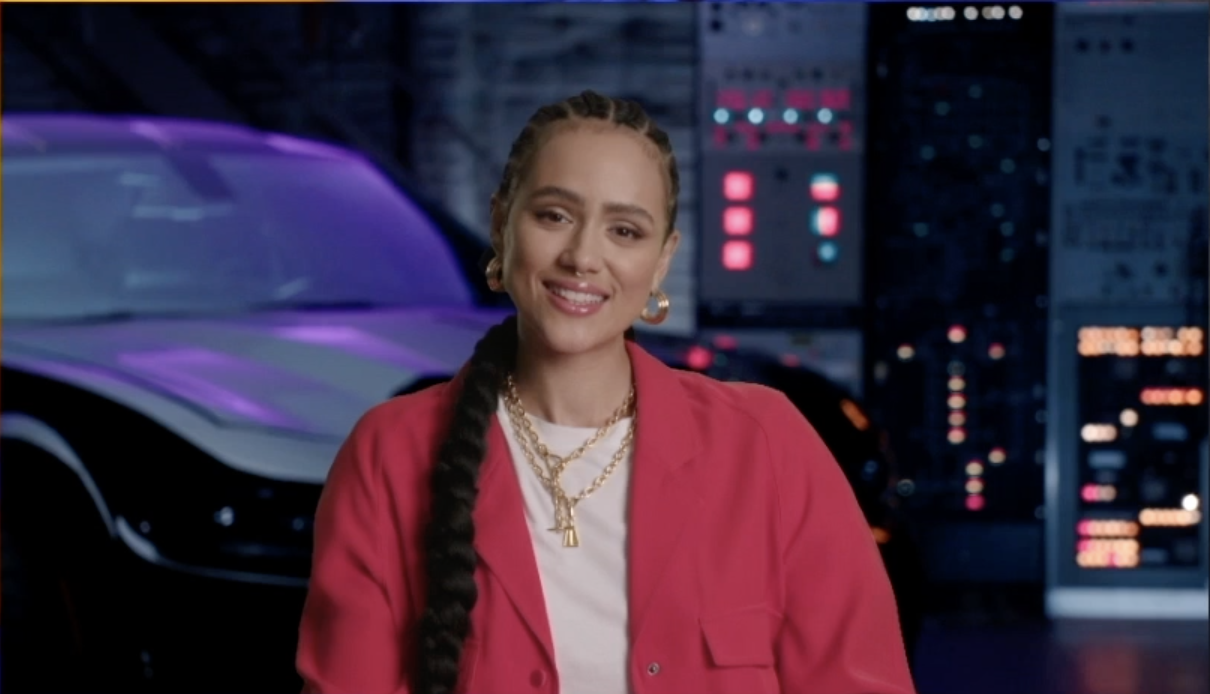 Game of Thrones actress Nathalie Emmanuel sat with Hollywood Melanin to discuss the upcoming addition to the Fast franchise. Her character, Ramsey, is a super intelligent, tech-savvy 'hacktivist,' showing women in a powerful light.
Emmanuel revealed what she did to prepare for her role and what it meant to play such a strong and crucial character in the Fast & Furious series. During this critical time of social change, Emmanuel stressed how important it was to have a powerful representation of women in roles that break social stigmas.
Ramsey is a woman-mastermind and a cyber genius. Using her expertise and intellect, she was able to join Torretto's crew and take them to the next level. Having an expert hacker like Ramsey contributes to Dom's (Vin Diesel) ability to fulfill missions by applying science to the need for speed.
During our conversation, Emmanuel reflected on her role, and what technologically advanced representation does for the overall narrative. "I think it's a great representation for women and women of color in tech—it's really not something that you hear about." She continued, "I think it's really important that you have that representation, that she's not only just into tech and she's good at it— she's exceptional… Maybe it can inspire people to go off to do things that maybe they think, 'someone like me cant do that.'"
Emmanuel described her character in F9 as "hyper-focused." Ramsey is able to pinpoint a solution amid the chaos of cars flying in the air. "I think she is one of these people who are hyper-focused, and this is what she's good at, this is what she enjoys—so she had to note every single thing about it, and obviously technology is changing all the time, this sort of learning and on-changing. She's just so obsessed with it that she knows as much as anyone can know; it might just explain why she hasn't got her license because she was literally doing technology her whole life." Emmanuel really immersed herself into her character, even relating to the fact that she can't drive in reality!
Catch Nathalie Emmanuel in 'F9: The Fast Saga' on June 25 in theaters near you!
---
by Betti Halsell
Going Full Throttle in 'F9' With Tyrese Gibson
'F9: The Fast Saga' hits theaters on June 25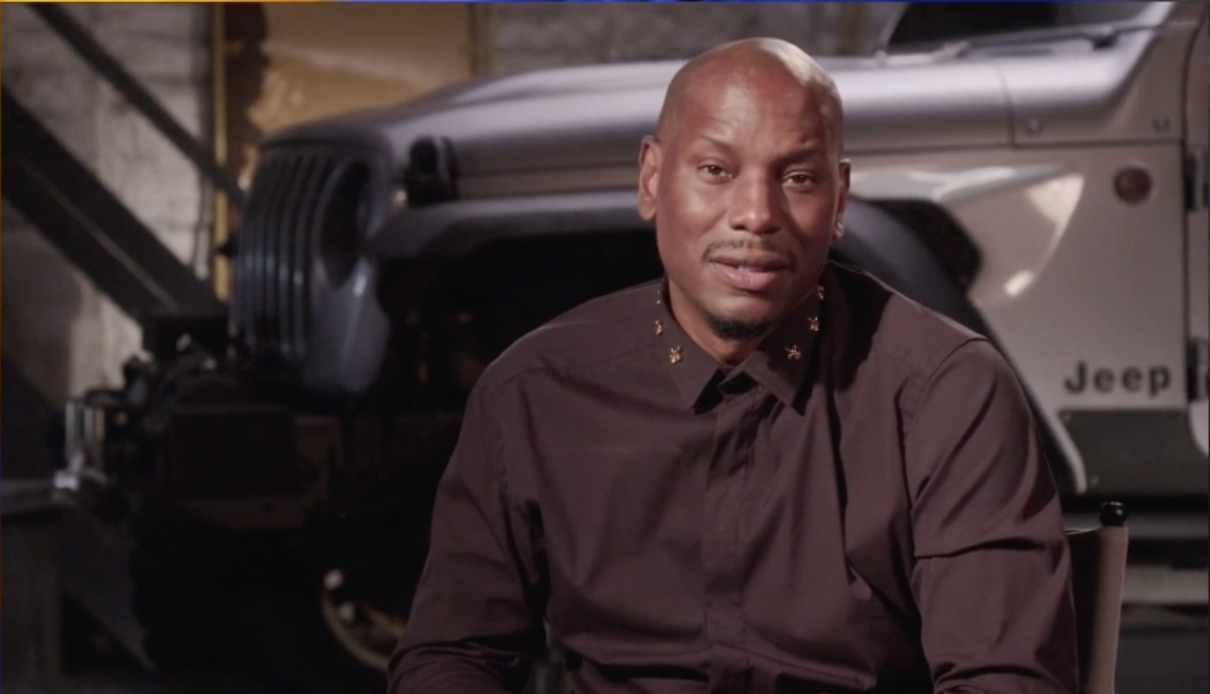 by Betti Halsell
Iconic character Roman Pearce (Tyrese Gibson) has made it through major milestones in the Fast and Furious series, and his character is always testing new extremities in the Fast Saga. Gibson gave HM an exclusive breakdown of his character and what it means to be a part of the Fast & Furious family.
In our conversation, the R&B legend turn-action-movie-star has shown the breadth of his talent, shared his perspective regarding the franchise's contribution to ethnic representation, and explained why the forthcoming installment is an absolute must-see!
As a reminder, Roman entered the saga as the childhood friend of Brian O'Conner (played by the late Paul Walker). The audience meets him as a convict on house arrest, a sentence he received for harboring stolen cars. O'Conner convinces Pearce to team up and take down the Argentinian drug lord Carter Verone (Cole Hauser).
When first introduced to viewers in 2 Fast 2 Furious, Pearce wants nothing to do with the operations. By the ninth chapter, however, we see a total shift – he is no longer foreign to danger and now fearlessly drives a military-grade tank-like vehicle through fatal war grounds.
Fast 9 pushes the limits of every character and is filled with a great deal of action! "It was a lot of movie to sit through because it's just so much action, wall-to-wall humor, comedy, history, backstory," Tyrese told HM.
The six billion dollar franchise has always emphasized the meaning of family and consistently put diversity to the forefront. When asked about the cultural narrative of the film, Tyrese said, "We've been carrying the diversity and inclusion torch for 20 years–and when we say diversity and inclusion, we're not just saying Black and Brown, we're saying women in movies shouldn't be just holding on the super hero's arm and being saved." He continued, "We've always pushed that narrative–they may not want to give us the credit and that's actually ok, but when you see the level of diversity and inclusion–and the multi-ethnic Asian, White, Black, Latino, Brazilian…we checked off every box there is, and I think there is something really powerful about people going to the movies and seeing someone that looks like them or where their from, talk the way they talk."
The Fast & Furious veteran promises – fans will not be disappointed, "Whoever grew up with us, whoever was raised by this franchise, they're gonna be very happy with Fast 9."
Catch Roman explore the theory of being invincible on June 25 in theaters near you.
Holly Robinson Peete Talks New 'Morning Show Mysteries' Hallmark Film
The actor, producer, and philanthropist chatted with us about her role in the latest season of Morning Show Mysteries. The sixth installment, titled Murder Ever After, continues to follow her character, Billie Blessings, as she now discovers human bones in the basement of an old friend's house, which leads her back into investigative work that she loves so much.
Also starring in the upcoming mystery feature are Colin Lawrence (Riverdale) and Karen Robinson (Schitt's Creek).
Watch the premiere of Morning Show Mysteries: Murder Ever After on Hallmark Movies and Mysteries Sunday, May 23 at 8 p.m. ET.