The Latest Must-Read Celebrity Memoirs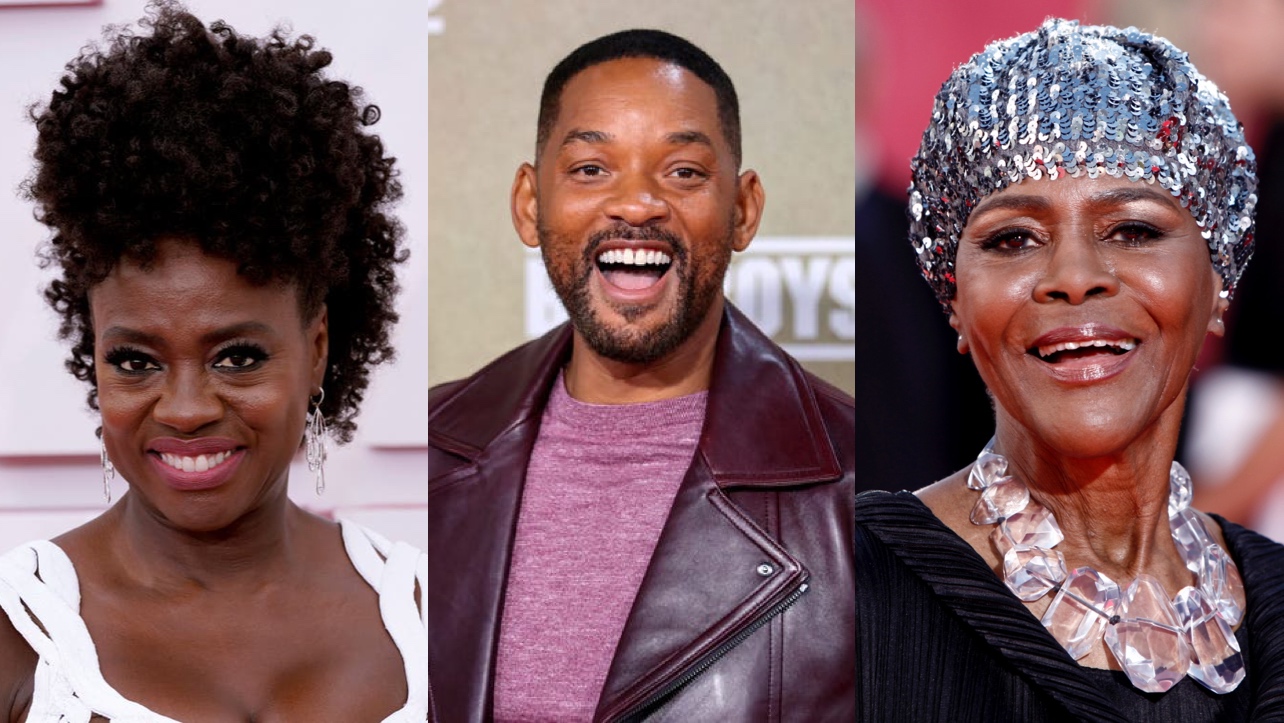 Actors share their talent with us from the screen by playing made-up characters. They often do it convincingly that we as viewers forget that they are real people, with real lives of their own and real stories to tell. Books are proven to be the best way to gather their life experiences and learnings all in one place, uninterrupted.
Here is the list of the new celebrity memoirs that were published this year or will debut in early 2022.
---
Cicely Tyson, Just as I Am: A Memoir (published: January 26, 2021)
"Just as I Am is my truth. It is me, plain and unvarnished, with the glitter and garland set aside. In these pages, I am indeed Cicely, the actress who has been blessed to grace the stage and screen for six decades. Yet, I am also the church girl who once rarely spoke a word. I am the teenager who sought solace in the verses of the old hymn for which this book is named. I am a daughter and a mother, a sister and a friend. I am an observer of human nature and the dreamer of audacious dreams. I am a woman who has hurt as immeasurably as I have loved, a child of God divinely guided by his hand. And here in my ninth decade, I am a woman who, at long last, has something meaningful to say." – Cicely Tyson.
---
Yvonne Orji, Bamboozled By Jesus: How God Tricked Me Into the Life of My Dreams (published: May 25, 2021)
Written by a thriving stand-up comedian and 'Insecure' actress Yvonne Orji, Bamboozled is a frank and fresh advice book that takes readers on a journey through twenty-five life lessons from Orji's own experiences and her favorite source of inspiration: the Bible. The actress shares pointers like why the way up is sometimes down and how fear is synonymous with food poisoning. Her joyful, confident approach to God will inspire everyone to catapult themselves out of the mundane and into the magnificent.
---
Gabrielle Union, You Got Anything Stronger? (published: September 14, 2021)
This memoir is the sequel to Gabrielle Union's first book, We're Going to Need More Wine, released in 2017.
In You Got Anything Stronger?, Union catches the audience up on the latest four years of her life. She takes the reader a girl's night at Chateau Marmont, and I also talk to Isis, her character from Bring It On. Then, for the first time, she opens up about her surrogacy journey and the birth of Kaavia James Union Wade. The actress also discusses racism in the entertainment industry.
---
Tabitha Brown, Feeding the Soul (published: September 28, 2021)
Before Tabitha Brown was one of the most popular personalities in the world, sharing her delicious vegan home cooking and compassionate wisdom with millions of followers across social media, she was an aspiring actress who struggled with undiagnosed chronic autoimmune pain. Her condition made her believe she wouldn't live to see forty–until she started listening to what her soul and her body truly needed. Now, in her life-changing book, Tabitha shares the wisdom she gained from her journey, showing readers how to make a life for themselves that is rooted in nonjudgmental kindness and love, both for themselves and for others.
---
Billy Porter, Unprotected: A Memoir (published: October 19, 2021)
Billy Porter's Unprotected is the life story of a singular artist and survivor in his own words. It is the story of a boy whose talent and courage opened doors for him, but only a crack. It is the story of a teenager discovering himself, learning his voice and craft amidst deep trauma. And it is the story of a young man whose unbreakable determination led him through countless hard times to where he is now; a proud icon who refuses to back down or hide. Porter is a multitalented, multifaceted treasure at the top of his game, and Unprotected is a resonant, inspirational story of trauma and healing, shot through with his singular voice.
---
Will Smith, Will (release date: November 9, 2021)
This memoir is the product of a profound journey of self-knowledge, a reckoning with all that your will can get you and all that it can leave behind. Written with the help of Mark Manson, author of the multi-million-copy bestseller The Subtle Art of Not Giving a F*ck, Will is the story of how one person mastered his own emotions, written in a way that can help everyone else do the same. Few of us will know the pressure of performing on the world's biggest stages for the highest of stakes, but we can all understand that the fuel that works for one stage of our journey might have to be changed if we want to make it all the way home. The combination of genuine wisdom of universal value and a life story that is preposterously entertaining, even astonishing, puts Will the book, like its author, in a category by itself.
---
Garcelle Beauvais, Love Me As I Am (release date: April 12, 2022)
Love Me As I Am is Garcelle Beauvais's smart, inspiring, and raw memoir—an entertaining and unforgettable emotional rollercoaster ride that moves from her early childhood years in Haiti to her adolescence in Boston; from her heady days as a young model in New York—her first taste of real freedom—to Los Angeles and the many ups, downs, and then more ups, both personal and professional, she experienced in her three-decade acting career, including her massive fame as a star of The Real Housewives of Beverly Hills.
---
Viola Davis, Finding Me (release date: April 26, 2022)
Finding Me is Viola Davis' story, in her own words, and spans her incredible, inspiring life, from her coming-of-age in Rhode Island to her present day. Hers is a story of overcoming, a true hero's journey. Deeply personal, brutally honest, and riveting, Finding Me is a timeless and spellbinding memoir that will capture hearts and minds around the globe.

Rihanna Is Pregnant! Singer and Fashion Mogul is Expecting First Baby with A$AP Rocky
Congratulations are in order! Rihanna and A$AP Rocky have finally announced – they are expecting their first child.
People magazine first broke the news on Monday morning. The fashion and beauty icon debuted her baby bump during a photoshoot out in New York City over the weekend. See the pictures below. 
Remakes Of These Whitney Houston Movies Are Currently In The Works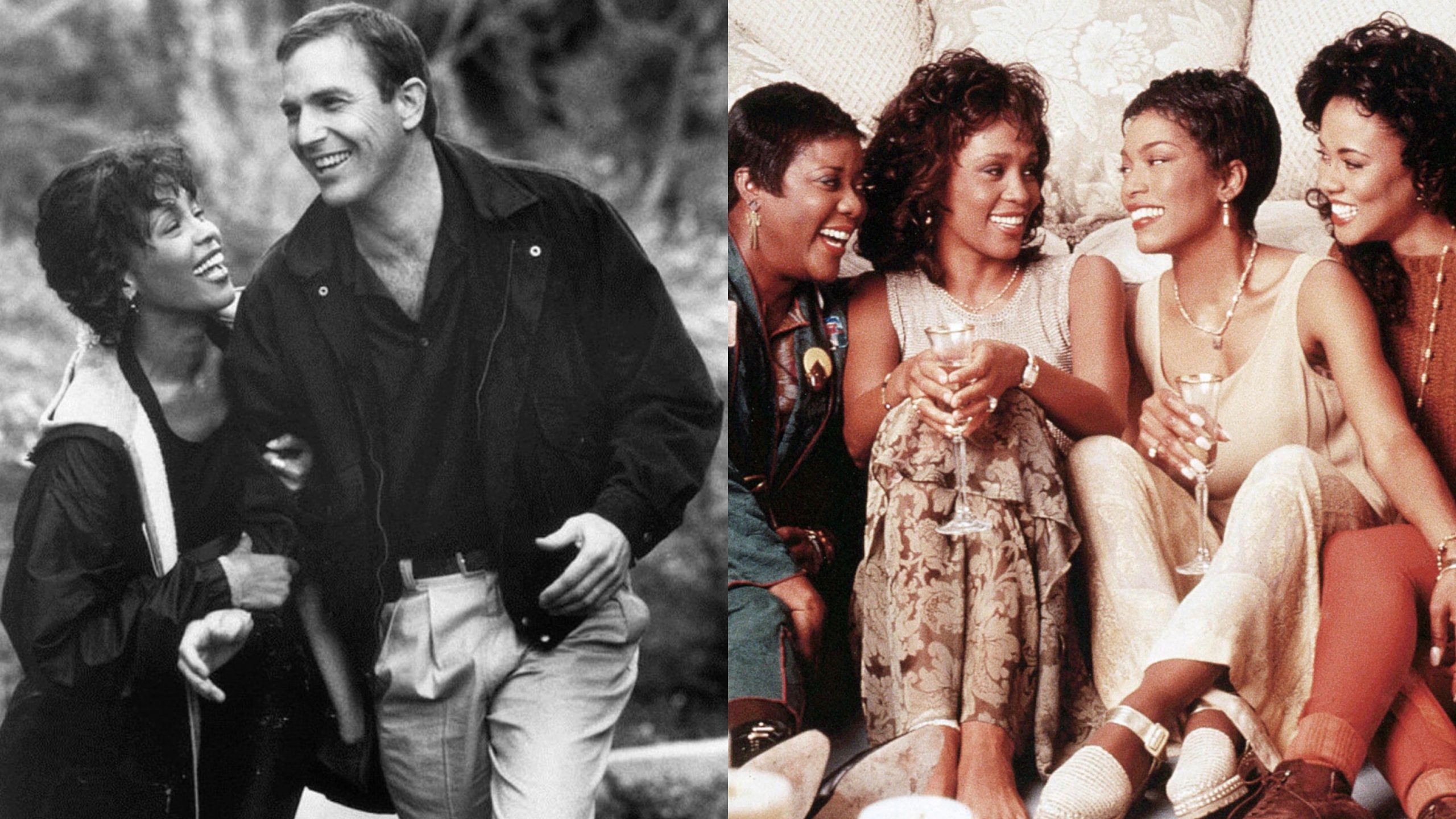 Whitney Houston's legacy continues to inspire millions around the globe many years after her sudden passing. The work of the legendary singer/songwriter did not just make a tremendous impact on the music industry; Houston also significantly contributed to some award-winning films that we still cherish and love today. So much so that creators strive to bring some of that greatness back to our screens. From The Bodyguard to The Preacher's Wife, these are Whitney Houston's iconic movies that are getting the remake treatment.
THE BODYGUARD
Warner Bros. has enlisted playwright Matthew López (The Inheritance) to write the script for the remake of the iconic Whitney Houston film The Bodyguard.
As reported by Variety, the reimagining of the drama will be inspired by the 1992 classic, which starred Houston and Kevin Costner. The original film grossed over $400 million at the worldwide box office. In addition, it has the bestselling movie soundtrack that features several award-winning songs.
WAITING TO EXHALE
ABC har ordered a TV reboot of the iconic 1995 film with Lee Daniels (Empire) producing. According to Deadline, it will be inspired by the original movie and introduce a new group of four friends – the daughters of the original characters. The TV adaptation will be written by Atticka Locke (When They See Us) and Tembi Locke (Never Have I Ever). Anthony Hemingway (Genius: Aretha) will direct.
The original film's cast featured Houston as Savannah, Angela Bassett as Bernadine, Lela Rochone as Robin, and Loretta Devine as Robin. Directed by Forest Whitaker, the film was a box office hit.
THE PREACHER'S WIFE
A present-day reimagining of The Preacher's Wife is in the works with Anthony Hemingway (Genius, American Crime Story) directing. Angela Basset and Courtney B. Vance (who starred in the original movie) will develop the remake under their production company.
Penny Marshall's 1996 classic starring Denzel Washington, Whitney Houston, and Vance, was itself a remake of The Bishop's Wife, which premiered in 1947 and is based on the novel of the same name by Robert Nathan.
I WANNA DANCE WITH SOMEBODY
Although this title is not quite a movie reboot, I Wanna Dance With Somebody is another biopic centered around Houston's career and music.
Directed by Kasi Lemmons (Harriet), the musical feature will star Naomi Ackie (Star Wars: The Rise Of Skywalker) as Whitney Houston and Ashton Sanders (Moonlight) as Bobby Brown.
The biopic will release the film in theaters on December 23, 2022.
Meghan Markle Acting Roles You May Not Know About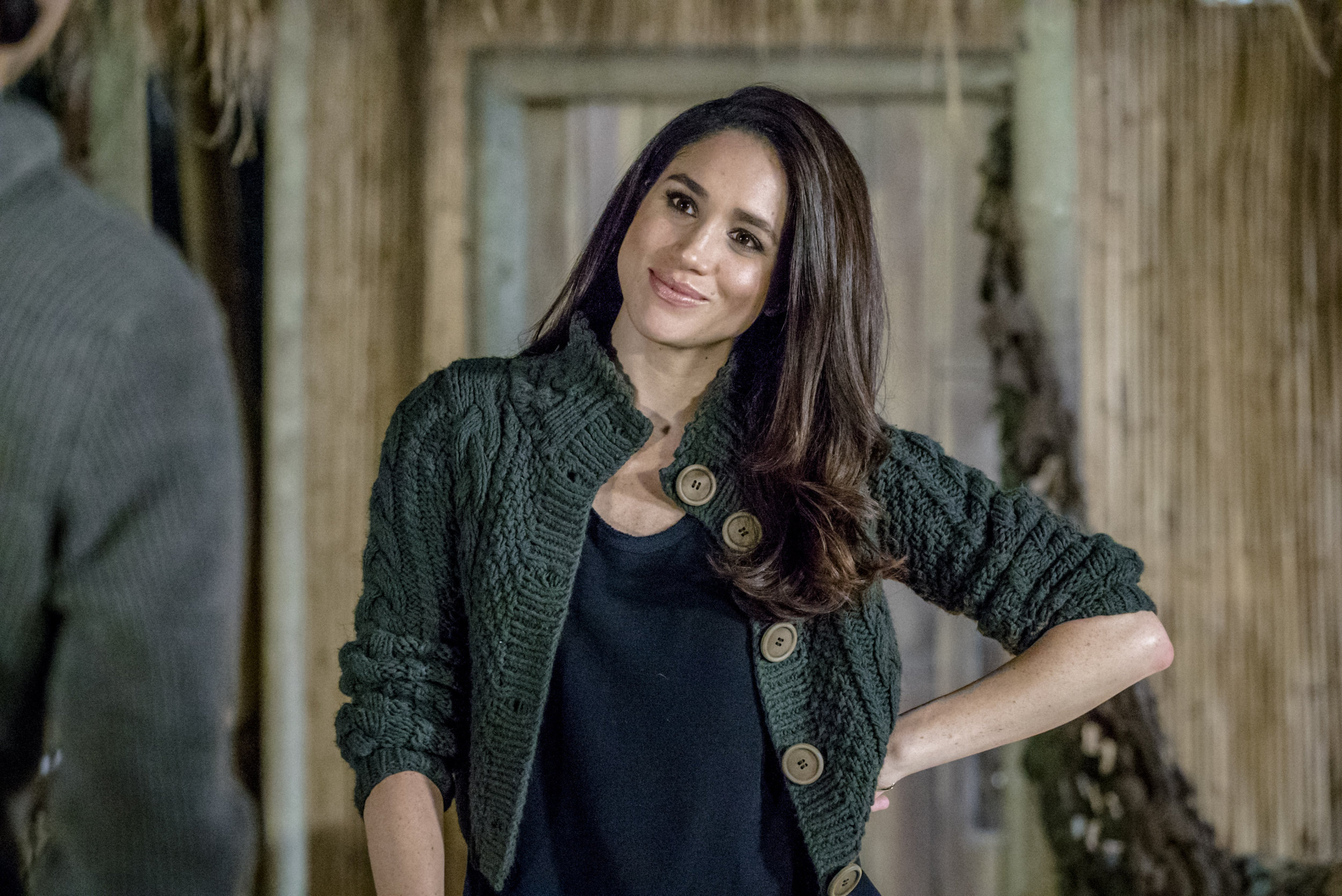 Before marrying into the British royal family, Meghan Markle starred as Rachel Zane, one of the leads in USA Network's hit series Suits, arguably her biggest TV role to date. Not many, however, are very familiar with the actress-turned-Duchess acting portfolio. So here are 12 television and film appearances by Markle you may have missed.
General Hospital (2002)
Markle's IMDb lists one episode of General Hospital, in which she played a nurse named Jill.
A Lot Like Love (2005)
In 2005, Markle starred as the 'hot girl' (per IMDb) in the romantic comedy A Lot Like Love starring Ashton Kutcher and Amanda Peet. She played a passenger on the plane where the two lead characters first encounter each other.
90210 (2008)
Meghan played a minor role in the pilot of CW's reboot of 90210. She played a high school student named Wendy.
CSI: NY (2008)
In 2008, Markle starred in season 3 of CSI: NY, where she played Veronica Perez, a former maid. The police questioned her about the murder of her former employee, a wealthy bachelor.
Fringe (2009)
Markle played an episodic role in the sci-fi drama Fringe in the following year. She starred as Junior FBI Agent Amy Jessup.
Knight Rider (2009)
Markle guest-starred in the 2009 remake of Knight Rider. She played a cage fighting army girl.
The League (2009)
The League was the next series in which Markle appeared. The can be seen in the show's second episode playing a woman in a bar.
Remember Me (2010)
The following year, Meghan played a bartender named Megan in Remember Me, a drama starring Robert Pattinson.
Horrible Bosses (2011)
Meghan played the FedEx girl named Jamie in Horrible Bosses.
Dysfunctional Friends (2012)
Markle was cast for a small part in the dramedy Dysfunctional Friends. She played a photographer named Terry, hired to shoot an underwear campaign.
Anti-Social (2015)
After joining the Suits cast as a series regular, Markle continues to star in other projects, including this British film about a successful street artist who is forced to jeopardize his future to help his criminal brother when gang rivalry escalates. Meghan starred as one of the lead characters, Kirsten. The film has a 25% rating on Rotten Tomatoes.
Dater's Handbook (2016)
In 2016 Meghan played a lead character in a romantic comedy titled Dater's Handbook. Cass (Markle), a successful businesswoman who appears unsuccessful in her personal life, decides to try The Daters Handbook at her sister's encouragement and dates several guys to test the process. The movie originally aired on the Hallmark Channel.
Now the mother of two, Meghan Markle, appears to be doing better than ever career-wise. With a new children's book in the works, her voiceover deal with Disney, and a multi-year deal with Netflix, we look forward to seeing more work from her.