The Latest Must-Read Celebrity Memoirs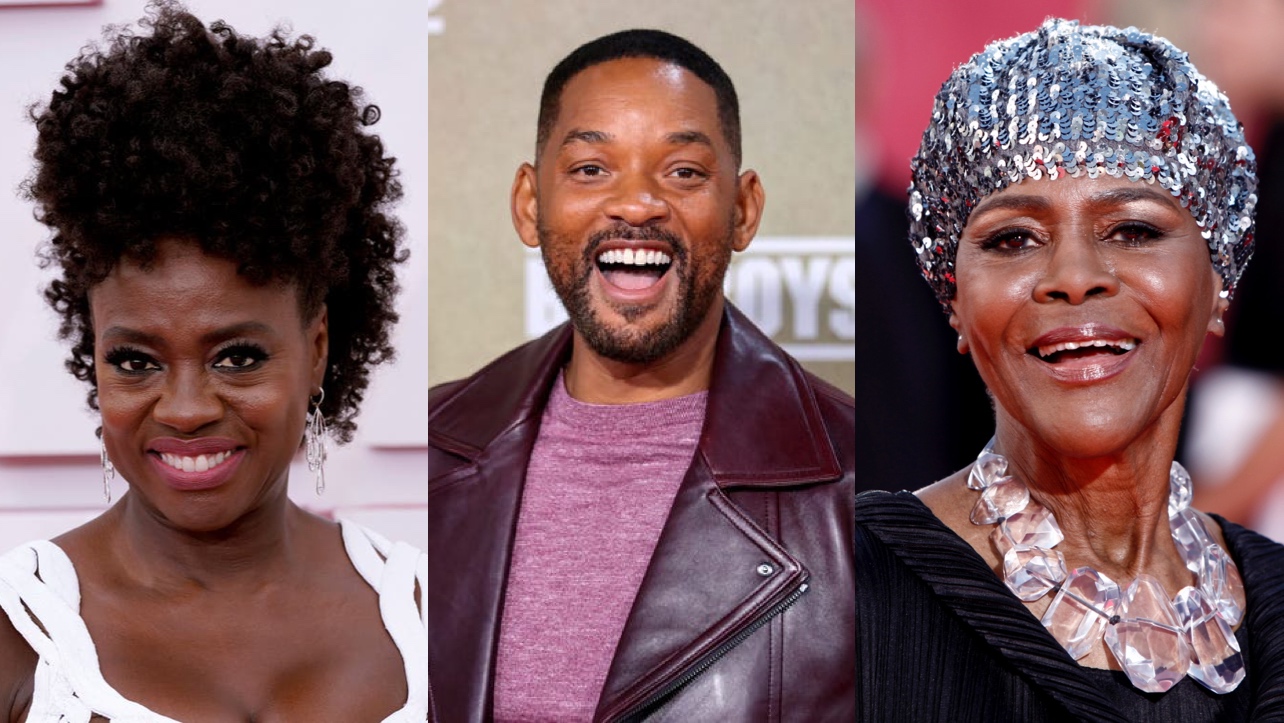 Actors share their talent with us from the screen by playing made-up characters. They often do it convincingly that we as viewers forget that they are real people, with real lives of their own and real stories to tell. Books are proven to be the best way to gather their life experiences and learnings all in one place, uninterrupted.
Here is the list of the new celebrity memoirs that were published this year or will debut in early 2022.
---
Cicely Tyson, Just as I Am: A Memoir (published: January 26, 2021)
"Just as I Am is my truth. It is me, plain and unvarnished, with the glitter and garland set aside. In these pages, I am indeed Cicely, the actress who has been blessed to grace the stage and screen for six decades. Yet, I am also the church girl who once rarely spoke a word. I am the teenager who sought solace in the verses of the old hymn for which this book is named. I am a daughter and a mother, a sister and a friend. I am an observer of human nature and the dreamer of audacious dreams. I am a woman who has hurt as immeasurably as I have loved, a child of God divinely guided by his hand. And here in my ninth decade, I am a woman who, at long last, has something meaningful to say." – Cicely Tyson.
---
Yvonne Orji, Bamboozled By Jesus: How God Tricked Me Into the Life of My Dreams (published: May 25, 2021)
Written by a thriving stand-up comedian and 'Insecure' actress Yvonne Orji, Bamboozled is a frank and fresh advice book that takes readers on a journey through twenty-five life lessons from Orji's own experiences and her favorite source of inspiration: the Bible. The actress shares pointers like why the way up is sometimes down and how fear is synonymous with food poisoning. Her joyful, confident approach to God will inspire everyone to catapult themselves out of the mundane and into the magnificent.
---
Gabrielle Union, You Got Anything Stronger? (published: September 14, 2021)
This memoir is the sequel to Gabrielle Union's first book, We're Going to Need More Wine, released in 2017.
In You Got Anything Stronger?, Union catches the audience up on the latest four years of her life. She takes the reader a girl's night at Chateau Marmont, and I also talk to Isis, her character from Bring It On. Then, for the first time, she opens up about her surrogacy journey and the birth of Kaavia James Union Wade. The actress also discusses racism in the entertainment industry.
---
Tabitha Brown, Feeding the Soul (published: September 28, 2021)
Before Tabitha Brown was one of the most popular personalities in the world, sharing her delicious vegan home cooking and compassionate wisdom with millions of followers across social media, she was an aspiring actress who struggled with undiagnosed chronic autoimmune pain. Her condition made her believe she wouldn't live to see forty–until she started listening to what her soul and her body truly needed. Now, in her life-changing book, Tabitha shares the wisdom she gained from her journey, showing readers how to make a life for themselves that is rooted in nonjudgmental kindness and love, both for themselves and for others.
---
Billy Porter, Unprotected: A Memoir (published: October 19, 2021)
Billy Porter's Unprotected is the life story of a singular artist and survivor in his own words. It is the story of a boy whose talent and courage opened doors for him, but only a crack. It is the story of a teenager discovering himself, learning his voice and craft amidst deep trauma. And it is the story of a young man whose unbreakable determination led him through countless hard times to where he is now; a proud icon who refuses to back down or hide. Porter is a multitalented, multifaceted treasure at the top of his game, and Unprotected is a resonant, inspirational story of trauma and healing, shot through with his singular voice.
---
Will Smith, Will (release date: November 9, 2021)
This memoir is the product of a profound journey of self-knowledge, a reckoning with all that your will can get you and all that it can leave behind. Written with the help of Mark Manson, author of the multi-million-copy bestseller The Subtle Art of Not Giving a F*ck, Will is the story of how one person mastered his own emotions, written in a way that can help everyone else do the same. Few of us will know the pressure of performing on the world's biggest stages for the highest of stakes, but we can all understand that the fuel that works for one stage of our journey might have to be changed if we want to make it all the way home. The combination of genuine wisdom of universal value and a life story that is preposterously entertaining, even astonishing, puts Will the book, like its author, in a category by itself.
---
Garcelle Beauvais, Love Me As I Am (release date: April 12, 2022)
Love Me As I Am is Garcelle Beauvais's smart, inspiring, and raw memoir—an entertaining and unforgettable emotional rollercoaster ride that moves from her early childhood years in Haiti to her adolescence in Boston; from her heady days as a young model in New York—her first taste of real freedom—to Los Angeles and the many ups, downs, and then more ups, both personal and professional, she experienced in her three-decade acting career, including her massive fame as a star of The Real Housewives of Beverly Hills.
---
Viola Davis, Finding Me (release date: April 26, 2022)
Finding Me is Viola Davis' story, in her own words, and spans her incredible, inspiring life, from her coming-of-age in Rhode Island to her present day. Hers is a story of overcoming, a true hero's journey. Deeply personal, brutally honest, and riveting, Finding Me is a timeless and spellbinding memoir that will capture hearts and minds around the globe.

Black History Caught on Film: Pam Grier – Truly One of the Baddest to the Bone
written by Ahmaine Canada and Betti Halsell
She's beautiful, foxy, dazzling, and a proactive queen—we're talking about none other than Pam Grier. The multi-talented actress portrayed an iconic stand-firm woman that knew exactly what she wanted.

Grier was the image of sex appeal, jaw-dropping in everything she did. Her persona and roles were phenomenal; Grier's archetype in the film consisted in being a powerful femme fatale star; she's most recognizable in Blaxploitation definitely–a Foxy Bad Mamajamma.

Grier is one of four children, born May 26, 1949, in Winston-Salem, North Carolina. As an actress and singer, Grier is considered one of the first African American women to headline an action film. She is described as cinema's first female action star.

Grier was believed to have been discovered by the director Jack Hill, who eventually cast Grier in his 1971 film, "The Big Doll House." Her breakout and the most memorable role was in the box office hit films, "Coffy," (1973) and "Foxy Brown" (1974). Her stunning actress skills resulted in receiving The 20/20 Awards, Csapnivalo Awards, and SDFCS Award.

Grier had a long run as an actress, performing in at least 45 roles. Although her name was in the lights, Grier lives quite the life, her sister died from cancer in 1990, and her nephew committed suicide because of his mother's illness.

Unfortunately, to add to this struggle, Grier was diagnosed with cancer in 1988 and was given eighteen months to live, which had an effect on how she lived. Grier has no known children or marital relationships; she was romantically tied to Richard Pryor and Kareem Abdul-Jabbar.

Grier is forever a talented and memorable icon. Grier is beautiful, inspiring, and powerful. She has over five decades of cinematic credits, which include working alongside filmmakers such as Roger Corman, John Carpenter, and Quentin Tarantino.
Grier is definitely a major highlight for Black history month, with her most famous quotes, "Me, sexy ? I'm just plain ol' beans and rice." and an all-time favorite quote of Grier's, "It's always fun to put on bell bottoms and have your butt hanging out and hip huggers."
Most Iconic Celebrity Reunions of 2022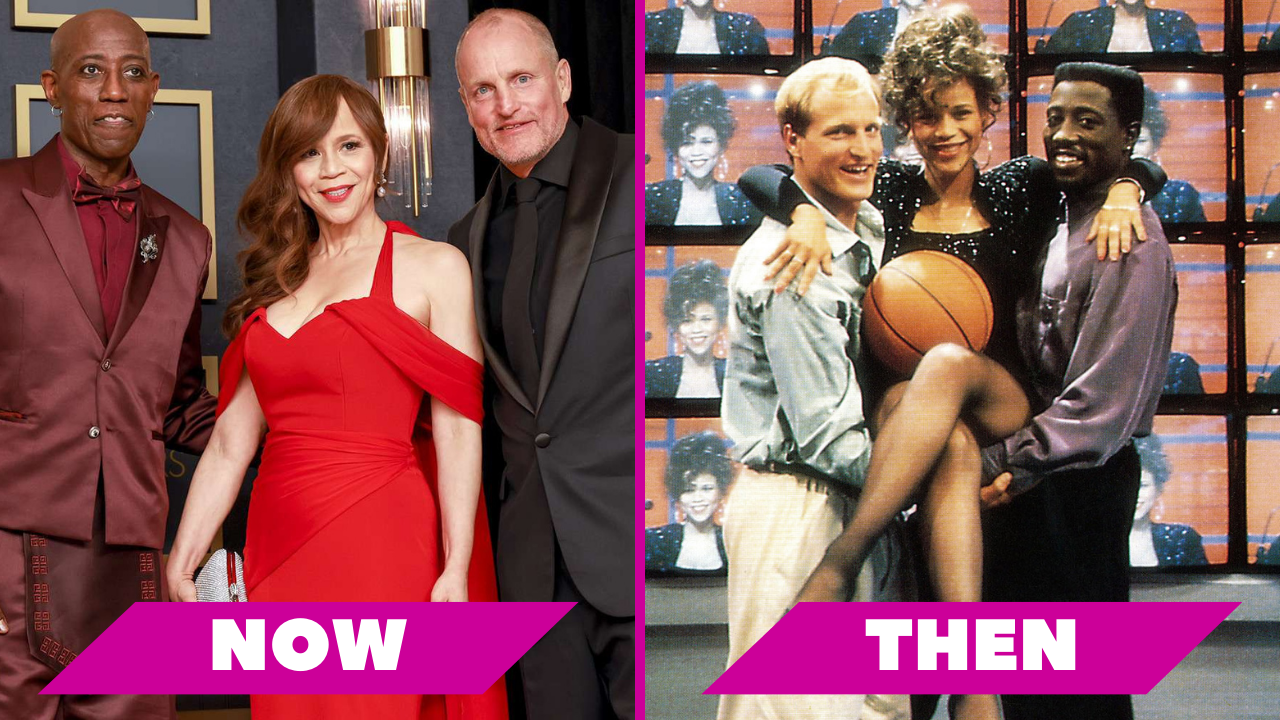 As this year is coming to an end, we are looking back at the most memorable events in entertainment. Among those were various exciting celebrity reunions. Former co-stars were spotted and photographed together many years after they shared the screen. From Kerry Washington and Sean Patrick Thomas to the Pulp Fiction cast, here are the most iconic reunions of 2022.
Kyla Pratt and Robert Ri'chard – One on One
The former One on One co-stars Kyla Pratt and Robert Ri'chard were photographed together at the Harlem premiere in Los Angeles earlier this year.
Ri'chard, who stars in the Prime series as an exotic dancer, played an aspiring rock musician Arnaz Ballard in the 00's UPN sitcom. Arnaz had a massive crush on the main character on the show, played by Pratt.
---
Rihanna Is Pregnant! Singer and Fashion Mogul is Expecting First Baby with A$AP Rocky
Congratulations are in order! Rihanna and A$AP Rocky have finally announced – they are expecting their first child.
People magazine first broke the news on Monday morning. The fashion and beauty icon debuted her baby bump during a photoshoot out in New York City over the weekend. See the pictures below.