The Latest Must-Read Celebrity Memoirs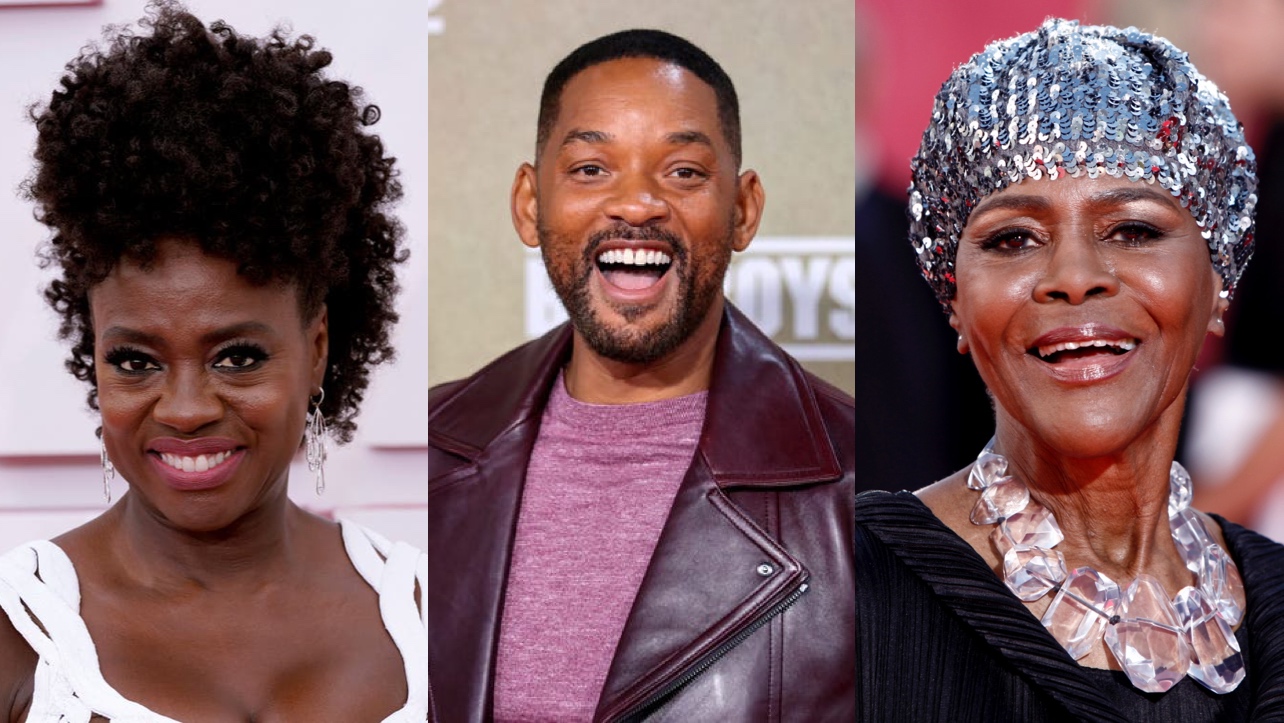 Actors share their talent with us from the screen by playing made-up characters. They often do it convincingly that we as viewers forget that they are real people, with real lives of their own and real stories to tell. Books are proven to be the best way to gather their life experiences and learnings all in one place, uninterrupted.
Here is the list of the new celebrity memoirs that were published this year or will debut in early 2022.
---
Cicely Tyson, Just as I Am: A Memoir (published: January 26, 2021)
"Just as I Am is my truth. It is me, plain and unvarnished, with the glitter and garland set aside. In these pages, I am indeed Cicely, the actress who has been blessed to grace the stage and screen for six decades. Yet, I am also the church girl who once rarely spoke a word. I am the teenager who sought solace in the verses of the old hymn for which this book is named. I am a daughter and a mother, a sister and a friend. I am an observer of human nature and the dreamer of audacious dreams. I am a woman who has hurt as immeasurably as I have loved, a child of God divinely guided by his hand. And here in my ninth decade, I am a woman who, at long last, has something meaningful to say." – Cicely Tyson.
---
Yvonne Orji, Bamboozled By Jesus: How God Tricked Me Into the Life of My Dreams (published: May 25, 2021)
Written by a thriving stand-up comedian and 'Insecure' actress Yvonne Orji, Bamboozled is a frank and fresh advice book that takes readers on a journey through twenty-five life lessons from Orji's own experiences and her favorite source of inspiration: the Bible. The actress shares pointers like why the way up is sometimes down and how fear is synonymous with food poisoning. Her joyful, confident approach to God will inspire everyone to catapult themselves out of the mundane and into the magnificent.
---
Gabrielle Union, You Got Anything Stronger? (published: September 14, 2021)
This memoir is the sequel to Gabrielle Union's first book, We're Going to Need More Wine, released in 2017.
In You Got Anything Stronger?, Union catches the audience up on the latest four years of her life. She takes the reader a girl's night at Chateau Marmont, and I also talk to Isis, her character from Bring It On. Then, for the first time, she opens up about her surrogacy journey and the birth of Kaavia James Union Wade. The actress also discusses racism in the entertainment industry.
---
Tabitha Brown, Feeding the Soul (published: September 28, 2021)
Before Tabitha Brown was one of the most popular personalities in the world, sharing her delicious vegan home cooking and compassionate wisdom with millions of followers across social media, she was an aspiring actress who struggled with undiagnosed chronic autoimmune pain. Her condition made her believe she wouldn't live to see forty–until she started listening to what her soul and her body truly needed. Now, in her life-changing book, Tabitha shares the wisdom she gained from her journey, showing readers how to make a life for themselves that is rooted in nonjudgmental kindness and love, both for themselves and for others.
---
Billy Porter, Unprotected: A Memoir (published: October 19, 2021)
Billy Porter's Unprotected is the life story of a singular artist and survivor in his own words. It is the story of a boy whose talent and courage opened doors for him, but only a crack. It is the story of a teenager discovering himself, learning his voice and craft amidst deep trauma. And it is the story of a young man whose unbreakable determination led him through countless hard times to where he is now; a proud icon who refuses to back down or hide. Porter is a multitalented, multifaceted treasure at the top of his game, and Unprotected is a resonant, inspirational story of trauma and healing, shot through with his singular voice.
---
Will Smith, Will (release date: November 9, 2021)
This memoir is the product of a profound journey of self-knowledge, a reckoning with all that your will can get you and all that it can leave behind. Written with the help of Mark Manson, author of the multi-million-copy bestseller The Subtle Art of Not Giving a F*ck, Will is the story of how one person mastered his own emotions, written in a way that can help everyone else do the same. Few of us will know the pressure of performing on the world's biggest stages for the highest of stakes, but we can all understand that the fuel that works for one stage of our journey might have to be changed if we want to make it all the way home. The combination of genuine wisdom of universal value and a life story that is preposterously entertaining, even astonishing, puts Will the book, like its author, in a category by itself.
---
Garcelle Beauvais, Love Me As I Am (release date: April 12, 2022)
Love Me As I Am is Garcelle Beauvais's smart, inspiring, and raw memoir—an entertaining and unforgettable emotional rollercoaster ride that moves from her early childhood years in Haiti to her adolescence in Boston; from her heady days as a young model in New York—her first taste of real freedom—to Los Angeles and the many ups, downs, and then more ups, both personal and professional, she experienced in her three-decade acting career, including her massive fame as a star of The Real Housewives of Beverly Hills.
---
Viola Davis, Finding Me (release date: April 26, 2022)
Finding Me is Viola Davis' story, in her own words, and spans her incredible, inspiring life, from her coming-of-age in Rhode Island to her present day. Hers is a story of overcoming, a true hero's journey. Deeply personal, brutally honest, and riveting, Finding Me is a timeless and spellbinding memoir that will capture hearts and minds around the globe.

Disney Casts Actors of Color to Play Fictional White Characters – Impactful or Opportunistic?
The studio has faced criticism for hiring non-white actors to portray roles depicted in Disney cartoons as white for its live-action remakes.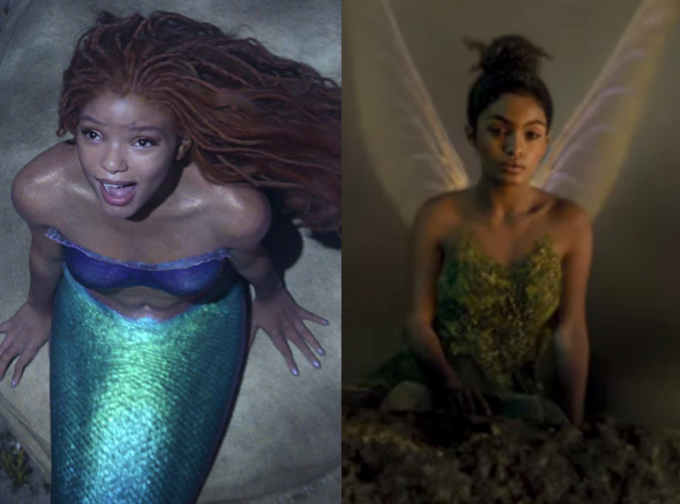 This year, Disney is gearing up to release live-action remakes of 'The Little Mermaid' and 'Peter Pan.' Each will feature a Black actor playing a fictional character originally portrayed by a white actor. Halle Bailey, a Black actress and singer, is set to portray the beloved red-haired, fish-tailed under-the-sea princess Ariel. Yara Shahidi, a daughter of an Iranian father and an African-American mother, will star as Peter Pan's most trusted fairy friend Tinkerbell. Both movies are scheduled to be released in the next two months.

The casting decisions came with backlash from a vast number of Twitter and Redditt users, who claim – "blackwashing" childhood characters (i.e., taking an originally white character and making them a person of color) will not solve the lack of inclusivity in Hollywood. But is that really why they so passionately stand against it? The negative attention on Little Mermaid and Tinker Bell has also fueled great support from other fans who view such anger as racist behavior. "Those opposed to diversity on screen are the ones fighting it in real life," one Twitter user wrote. Rob Marshall, who directs the upcoming Little Mermaid remake, admitted he was caught off guard by some of the negative responses that came with casting Bailey. "I wasn't anticipating that because, in a way, I felt like we've moved so far past that kind of thing." He also insisted there was no agenda in Disney's decision to hire the 22-year-old, "We just were looking for the best
actor for the role, period. The end," he told Entertainment Weekly. "We saw everybody and every ethnicity. The goal was to find someone who can be incredibly strong, passionate, beautiful, smart, clever, and with a great deal of fire and joy," Marshall explained.

For a few years now, Disney, among other media companies, has made an effort to
redeem itself from a century-long history of producing controversial movies and
animated films ('Song of the South,' 'Dumbo, 'The Aristocrats"), some of which have been deemed racist or 'culturally outdated' as Disney conveniently describes it. Most recently, in the midst of the COVID-19 pandemic, the company announced a diversity and inclusion program 'Reimagine Tomorrow,' that is committed to "amplifying underrepresented voices and untold stories as well as championing the importance of accurate representation in media and entertainment." Casting more people of color could count as a way to honor their commitment, but is changing the ethnicity of established characters the best solution? Some argue that it could be. Several previously released remakes that followed this model have done well, despite surrounding controversy.
Rodgers and Hammerstein's Cinderella cast/ Disney
In 1997, Disney released Rodgers and Hammerstein's Cinderella, a reimagining of the famed tale. It did not just have a non-white main cast but also received a budget of $12 million, which ranked it among the most expensive television films ever made. The remake featured Brandy, an African-American actor/singer, as Cinderella, the late Whitney Houston as Fairy Godmother, Paulo Montalban, an Asian actor as Prince Christopher, and Victor Garber and Whoopi Goldberg as the king and queen. Although the non-traditional reiteration of the Disney story received mixed reviews from critics, it was met with a lot of praise, specifically from the Black community. "This Cinderella remake is such a beautiful, magical gem of a movie filled with a multiracial cast, and I can't believe it came out in 1997! Talk about progressive!" a review on IMDb reads. "I think this live-action Cinderella movie is my most favorite. I love the songs and the comedy. Most of the actors are familiar. This movie also teaches us that no matter what we look like, black, white, Asian, we are all the same," another fan wrote in his five-star review.
Most recently, Disney doubled down on casting non-white actors to star in their remakes. Aside from the aforementioned 'Little Mermaid' and 'Peter Pan' films, Rachel Zegler, a Latina actress, was cast to play Snow White in a movie scheduled to be released in 2024. Disney's 'Wonder Years' reboot features an all-Black main cast. Zendaya plays MJ in the new Spider-Man movies. And that's not just with Disney. Amazon Prime Video recently cast Afro-Latino actor Ismael Cruz Córdova to play Arondir, a Silvan elf, in 'The Lord of the Rings: The Rings of Power.' The reimagining of 'The West Side Story' featured Latino actors in leading roles. Almost every casting announcement caused a social media stir.
Rachel Zegler spotted on the set of 'Snow White'
But why remake in the first place? According to Dr. Matthew Jones, Film Studies lecturer at De Montfort University in Leicester, "Remake and reboot culture is not new. It's often framed as something novel and unique to our postmodern times, but there is actually a rich tradition of remakes in Western film culture," he told Cosmopolitan. So why are they still being made? The answer is fairly simple – remakes are a safe financial bet. Studios capitalize on people's nostalgia and the connections they already have with their favorite characters. "The most secure option for studios is always going to be something we call a 'pre-sold property,' Dr. Jones continued, "meaning films with pre-existing fan audiences. And what types of films have fan audiences before they are even released? Remakes, reboots, and sequels do, precisely because they are already properties familiar to audiences and which some people will feel an emotional attachment to already."
Those opposed to Disney's casting decisions to 'race swap' insist the company should focus on creating original characters and storylines instead of reimagining the ones they have become so accustomed to. "Another remake! Did Hollywood run out of ideas?" One Reddit user asked. "Disney is only changing the race/ethnicity of characters in live-action remakes to spark controversy and get more people talking about the movie rather than trying to bring minorities to light as protagonists," another speculated. However, it's no secret that the United States has a long and dark history of racial discrimination and injustice. So, when minority groups are shown outside of the tired, stereotypical roles or, furthermore, play roles that are considered "traditionally" white – it implies a change that some simply don't want to accept.
Indeed, Disney had succeeded in the past in introducing original non-white animated characters such as Mulan (the live-action version was released in 2020), Tiana in 'Princess and the Frog' (the remake is currently in the works), Moana, and most recently, the family of 'Encanto.' But original content inevitably means more resources spent, and with remakes that deliver guaranteed financial gains and casting decisions that bring attention (positive or negative), studios seem to achieve desirable results still. Additionally, the cultural and racial diversification of Disney's fan base and the pressure to acknowledge and show more of those faces on the screen pushes the company to do just that. So the main question remains – does Hollywood genuinely cares about inclusivity, or is it just adjusting for the sake of profits? No matter the answer, one thing is clear – Disney is not going anywhere any time soon, and neither are the Black, Asian, Latino, and other non-white people across the globe. Those who have a problem will just have to learn to live with it.
Celebrity Hairstylists Secret Weapon Revealed: Black Panther Strong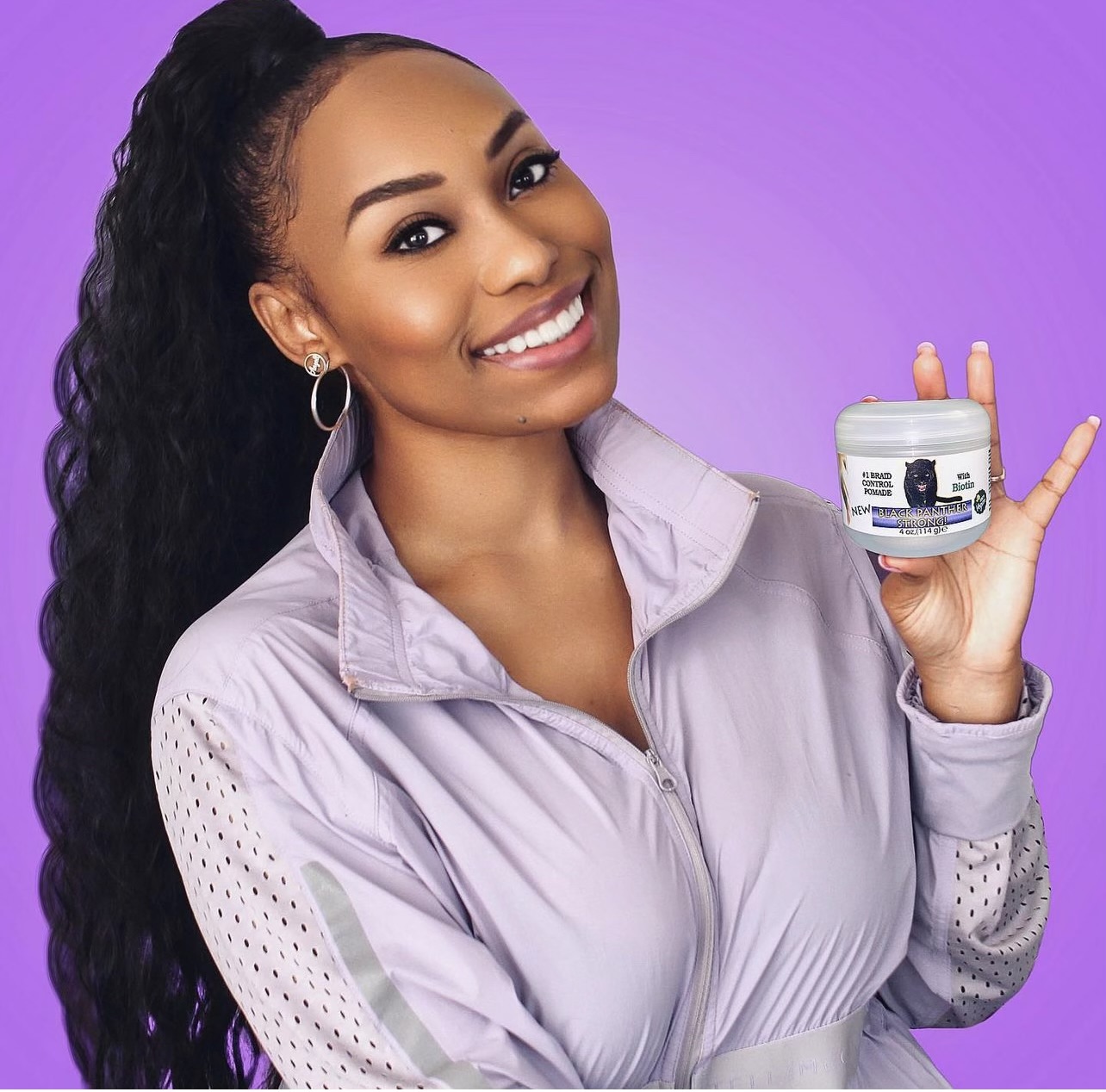 Celebrity hair stylists guard their tips to hair perfection with heavy surveillance. Their lips are sealed tight. Hollywood Melanin has broken through the hushed territory and learned why Black Panther Strong is a staple for many celebrity hairstylists working with Black hair. Everyone from Lisa Rae (The Players Club) to Angela Bassett (Black Panther: Wakanda Forever) has been styled with Black Panther Strong products.
Other celebrities known to have been styled with the Black Panther Strong products include Angell Conwell (The Young and the Restless), Taraji P. Henson (Empire), and Viola Davis (Woman King). Black Panther Strong products stay true to their commitment to being the best product for the Black community, which is why this product is found on set among the stars.
Vice President of Sales and Marketing Richard Omordia said, "We have had almost every Black celebrity use the product at some point. We sell to a lot of stylists that work in the industry—a lot of the stylists use our products on set…any name you can think of has probably used our products." 
Omordia mentioned that Black Panther Strong distributes its products throughout the valley region of Los Angeles, home to many entertainment production companies and film sets. 
Additionally, the Black Panther Strong brand has a strong presence in Africa and the Caribbean. They keep a line of communication open with worldwide corporations, advising them on sustainability and keeping the environment at the forefront of company principles. 
 Black Panther Strong items can be found in over 3,000 stores and beauty supply locations in the U.S., the Caribbean, and Africa. Black Panther Strong manufactures over 200 products, including vegan edge control, style gel, hair fertilizer, and chocolate body wash. Their entire product line is made in-house. As noted in a previous interview, their strongest product line is their Black Panther Strong edge and braid control.  
The product is developed in their private manufacturing company, under Black Panther and Roots Naturelle USA—with in-house researchers, compounders, and chemists who develop luxury-grade components. The company is regarded as a pillar of fair-trade and local job possibilities. 
They continue to evolve with eco-conscious techniques while adhering to a foundation founded on family togetherness at the heart of Black Panther and Roots Naturelle USA. Omordia stated in a previous interview, "Black Panther and Roots Cosmetics is a family-owned and operated company with simple principles of equality and progress. Where our people can feel seen, heard, and valued."
They have been stationed on the west coast for over 30 years. According to the vice president of sales and marketing, they are one of the largest Black-owned cosmetic manufacturing companies in the Western United States. 
Black Panther and Roots Naturelle USA is a family-owned organization founded in 1991. Its longevity and success can be attributed to its dedication to delivering the "best quality in personal cosmetics—through sustainable ideas and methods." Black Panther and Roots Naturelle USA manufacturing firm manage the production of goods sold in Target, Ulta, and Sephora.
Black Panther and Roots Naturelle USA is one of the largest Black-owned manufacturing companies in the beauty industry. They create products for their private labels and many other mainstream companies—their headquarters is based in Los Angeles, California.
The best-kept secret has been revealed., Black Panther Strong is a must-have for anyone looking for celebrity-level hair perfection. The results are already on display—in your favorite movie.   
Follow the Black Panther and Roots Naturelle journey on Instagram @blackpantherstrong
#BlackLove: Movies To Watch This Valentine's Day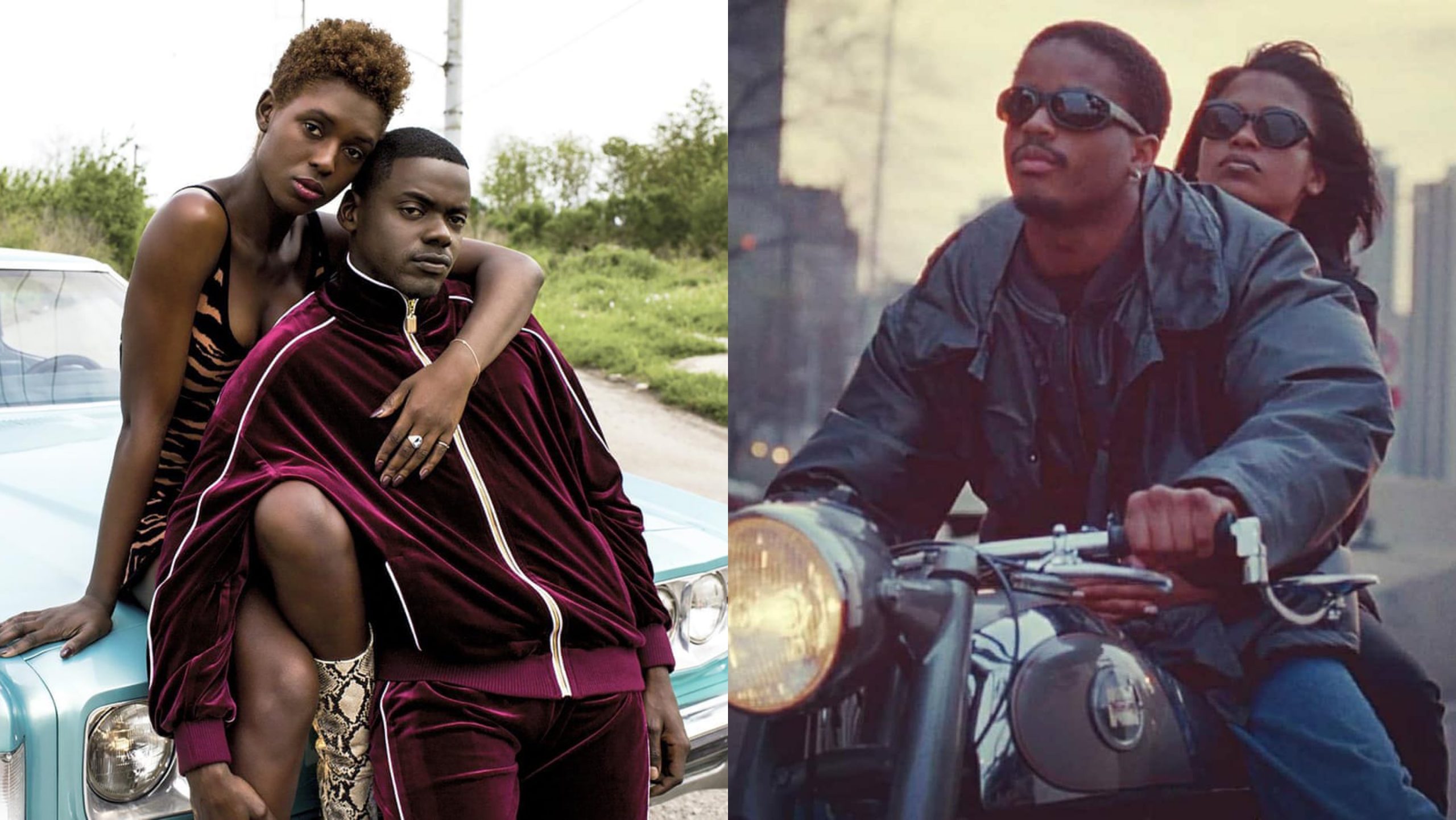 February is married to the celebration of Black history, and Black love is the true essence of beauty. It serves as motivation. These titles reflect what type of love is possible despite the hurdles that may be on the pathway toward true bliss. Here are five films one can watch while cuddling up in a blanket and devouring a box of chocolates.
A Thin Line Between Love & Hate (1996)

The story of Darnell Wright (Martin Lawrence), a fine ambitious ladies' man who finds himself being stalked by one of his deranged lovers; Brandi (Lynn Whitfield), a successful, but deadly businesswoman. This is a lovers-to-enemies romance.
Dope (2015)

Life quickly changes for Malcolm (Shameik Moore), a geek living and surviving in a gang-affiliated neighborhood, when he gets invited to an underground party in Los Angeles. The decision to attend leads him and his two best friends, Jib (Tony Revolori) and Diggy (Kiersey Clemons), on a wild adventure that results in Malcolm finding a spark of love with Nakia (Zoe Kravitz). A wild goose chase adventure of hidden love.
Love Jones (1997)

A handsome young poet, Darius (Larenz Tate), starts dating Nina (Nia Long), a talented, beautiful photographer. Wondering if this is real love or just a fling, Nina sets out to test the relationship, and the feelings of Darius and the true nature of their relationship begin.
Queen & Slim (2019)
When an online meet-up turns into a couple's first date, an unexpected turn leads to a police officer pulling over the newly acquainted couple – Queen (Jodie Turner-Smith) and Slim (Daniel Kaluuya) for a minor traffic violation that quickly turns into a flee the scene tragedy. This shows a ride-or-die, Bonnie and Clyde, run for romance.
Jumping The Broom (2011)
A typical tale of Romeo and Juliet, minus the poison. Two families that come from very different upbringings are all gathered for one weekend for the soon-to-be-married couple Sabrina (Paula Patton) and Jason (Laz Alonso). The mixed family dynamics are the perfect recipe for disaster. Downtown meets uptown, and they both get a taste of their own doings. A fight and trial for love, against all odds or in it to win.
---
Written by Ahmaine Canada