'THE PHOTOGRAPH': TRAILER 2 RELEASED
Universal Pictures releases the new trailer for The Photograph starring Issa Rae (HBO's Insecure, Little) and LaKeith Stanfield (FX's Atlanta, Sorry to Bother You) from writer-director Stella Meghie (The Weekend).
When famed photographer Christina Eames unexpectedly dies, she leaves her estranged daughter Mae Morton (Rae) hurt, angry and full of questions. When a photograph tucked away in a safe-deposit box is found, Mae finds herself on a journey delving into her mother's early life and ignites a powerful, unexpected romance with a rising-star journalist, Michael Block (Stanfield).
The Photograph also stars Chanté Adams (Roxanne Roxanne) as Mae's young mother Christina, Y'lan Noel (HBO's Insecure) as Christina's secret love, Rob Morgan (Mudbound) as Isaac Jefferson, a New Orleans fisherman with a mysterious connection to Mae's mother, Lil Rel Howery, and Courtney B. Vance.
Will Packer is producing the film under his Will Packer Productions. Erika Hampson (co-producer Late Night, Life Itself), Meghie, and Rae are executive producing.
The Photograph hits theaters Valentine's Day. Watch the full trailer above.
'F9: The Fast Saga' Trailer: The Franchise Is Going To Outer Space
Fast and Furious 9 is heading to outer space
The newest Fast 9 trailer has arrived and it teases a move into space. In the clip, Tyrese Gibson and Ludacris are seen preparing to break the atmosphere in a rocket car.
This time around, the 'fast' family will be facing off against John Cena, who is playing Jakob Toretto – Dom and Mia's brother. He will join forces with Cipher (Charlize Theron's villainous hacker from The Fate of the Furious).
F9 was originally set to hit theaters on May 22nd, 2020, but was postponed due to the COVID-19 pandemic. It will now premiere in theaters on June 25th. Watch the trailer below.
A Madea Prequel Series Titled "Mabel" is in Development
Actor, director and mogul Tyler Perry is currently developing a prequel series for his famed character Madea at Showtime.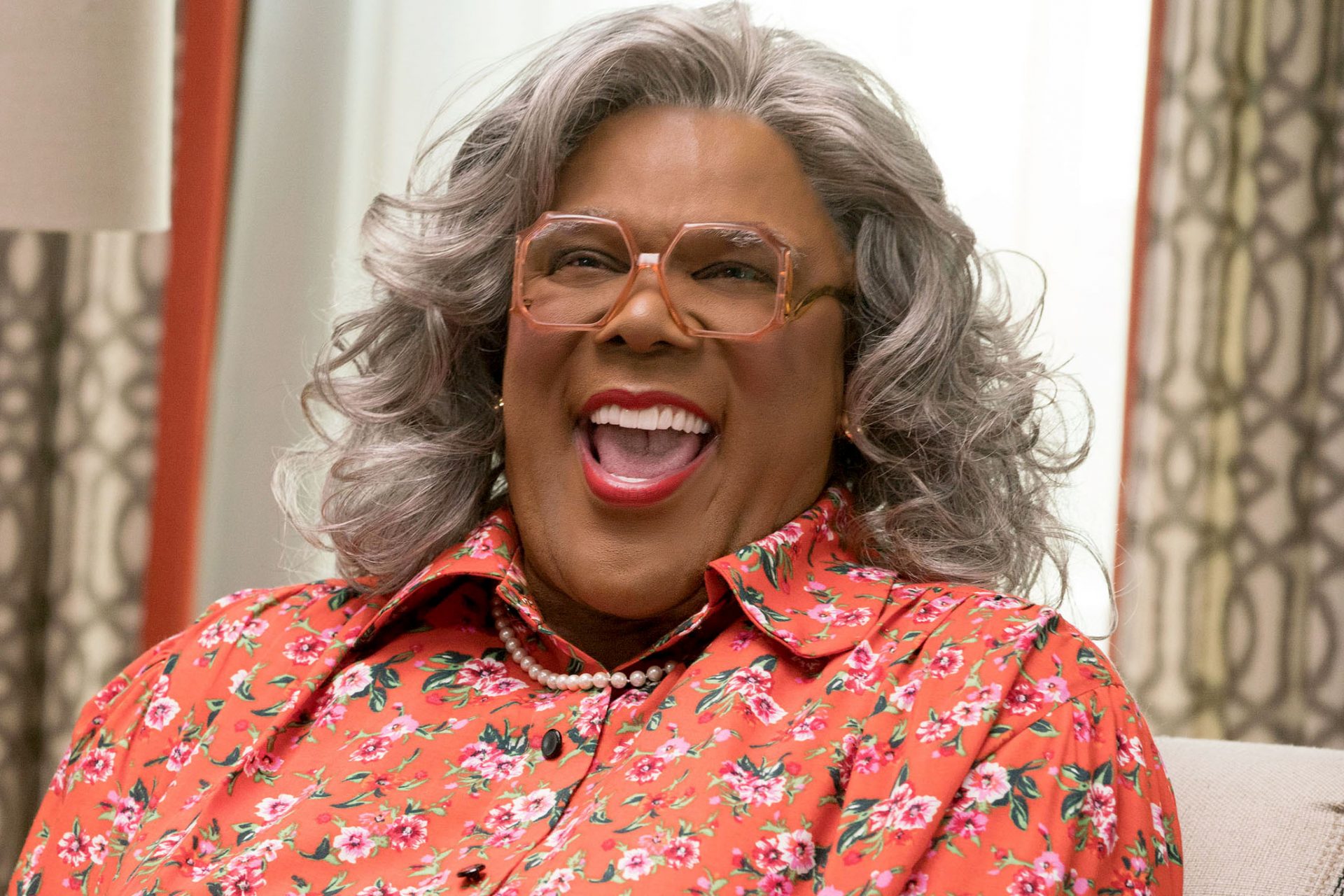 written by Nichelle Taylor
According to  Variety,  the series titled Mabel will unveil the life of Madea before she became the iconic character in Perry's stage plays and films.
Mabel's official description notes: "Every great story has to start somewhere, and every legend has a beginning. Long before she was the force of nature known as Madea, she was a smart, fierce, irresistible, dangerous, crazy 20-something black woman named… Mabel Simmons. When She moved to Atlanta in 1972, she set the city — and world  — on fire!"
Showtime has ordered several scripts of the show created by Perry and Tim Palen. JaNeika James and JaSheika James will write and executive produce the series alongside Palen and Perry.
Madea, the character who catapulted the career of Tyler Perry, made her first appearance on theatre stages when Perry was solely a playwright. The character has since starred in 9 films and has appeared in 11 total. A few of those starring films include Diary of a Mad Black Woman, Madea Goes to Jail, and Madea's Big Happy Family. As of today, all nine Madea films have generated over $500 million around the globe.
There is no word yet on a release date for the series.
"Hitman's Wife's Bodyguard": Samuel L. Jackson, Salma Hayek & Ryan Reynolds Are Teaming Up Once Again
The first teaser trailer for The Hitman's Wife's Bodyguard, a sequel to the 2017 action-comedy The Hitman's Bodyguard, has dropped.
Set four years after the events in the original film, bodyguard Michael Bryce (Ryan Reynolds) once again gets involved with assassin Darius Kincaid (Samuel L. Jackson). However, this time, he is forced into action by Darius's even more volatile wife, the infamous international con artist Sonia Kincaid (Salma Hayek). As Bryce is driven over the edge by his two most dangerous protectees, the trio gets in over their heads in a global plot and soon finds that they are all that stands between Europe and a vengeful and powerful madman (Antonio Banderas). Joining the sequel are also Morgan Freeman, Richard E. Grant, and Frank Grillo.
The Hitman's Wife's Bodyguard will land in theaters on June 16, 2021.
Watch the first look at the upcoming action comedy below.