'They've Gotta Have Us' Is a Lesson On Black Cinema We All Needed!
written by Kimberly Jones
They've Gotta Have Us created by director Simon Frederick is a three-part docuseries that tells the story and history of black filmmakers and actors in Hollywood. Now available on Netflix, it is just in time for Black History Month. The series provides the audience with an in-depth behind the scenes look at the many struggles that black artists and filmmakers faced and the events that led to Black Hollywood as we know it today.
The documentary opens with a scene from the 2017 Oscars ceremony in which the winner for Best Picture was incorrectly announced as La La Land but the trophy belonged to Moonlight. It was this moment that stuck out to creator Simon Frederick; this pivotal moment and win for Moonlight (which had an all-black cast) had been overshadowed by this mistake. Once again black artists were taking a backseat to their colleagues and not given the full moment of celebration that they deserved.
Frederick shot the docuseries in three parts. The first focused on the pioneers of the black film industry. Harry Belafonte gives some of his very candid accounts of how difficult it was to become a lead in a film and to also be a love interest of a white actor. Belafonte broke industry barriers in the movie Island in the Sun. When the film came out in 1957, it was not accepted for the interracial relationship displayed on the big screen. Other pioneers who paved the way include Hattie McDaniel who in 1939 became the first black actor to win an Oscar for her role in Gone with the Wind. In 1964 Sidney Poitier was the first black actor to win Best Actor in a lead role for Lillies in the Field. The late Diahann Carroll, who was also featured in the documentary, received an Oscar nomination for Best Actress for the 1974 film Claudine. The movie highlighted the stories and daily struggles of black women on screen for the first time.
Among the innovators of Black film are Robert Townsend, Spike Lee, and the late John Singleton. After growing exhausted of the roadblocks he had faced in the industry, Townsend produced his first independent film Hollywood Shuffle in 1987 – a comedy about the stereotypes black actors faced in the film industry. Academy Award-winning director Spike Lee took the industry to the next level with his groundbreaking films including She's Gotta Have It (1986), School Daze (1988) and Malcolm X (1992). John Singleton's coming of age film Boyz n the Hood earned him an Oscar nomination for Best Director making him the first black and youngest person to have received a nomination for directing. Most of the time the producers had a small budget and often struggled to get funding, but their films had box office success. This sent a clear message to Hollywood – black films were in demand and people wanted to see them. The innovators of the 80s and 90s had a very different approach to filmmaking. By taking matters into their own hands these producers created timeless masterpieces that generations to come could enjoy.
British actor John Boyega became the first black actor to be cast as a lead in the Star Wars franchise – Star Wars: The Force Awakens (2015). Boyega's role, however, was not accepted well by everyone. In China, for example, on the promotional posters for the film, Boyega's picture was reduced significantly in size compared to his counterparts. Boyega didn't let that discourage him, however, he knew he got the leading role based on his talent, not skin color.
Selma (2014), directed by Ava DuVernay and starring David Oyelowo, was a historical drama based on the 1954 voting march from Selma to Montgomery. The film focuses on Martin Luther King Jr, the significant role he and his associates along with his wife Coretta Scott King played in the march, as well as the events that led to it. Before DuVernay got on board as the director, the films' focus was on President Lyndon B. Johnson, which really did not make sense to Oyelowo and other cast members. DuVernay used her vision to tell a more detailed story of the black people involved in this historic day. This fact goes back to the running theme of the documentary – the importance of having black writers, producers, and directors to tell black stories.
Moonlight (2016) written and directed by Barry Jenkins followed the journey of a young black boy into adulthood. Throughout the film, the main character deals with a drug-addicted mother, struggles with sexuality and searches for his rightful place in the world. Moonlight opened a new chapter for black films – it was the first movie with an all-black cast and also the first LGBTQ film to win an Oscar for Best Picture. Jenkins is considered a trailblazer because of the doors he opened for future artists.
The future of black cinema seems to be bright largely because black artists have taken creative control over the black stories being told in Hollywood. With more up-and-coming black writers and directors black films are starting to get the recognition they deserve. There are more doors opening for creators to tell their stories. Actor Jessie Williams made a valid point about the creative freedom white artists have. He stated, "I lost my dog, here's a little independent movie of me going to find it and how it reminds me of my mother. And it's not even good." Williams' point was that all artists have the right to create their art, regardless of race. They've Gotta Have Us provides a necessary history lesson, shows how far the black film industry has come and excites with what is yet to come.
Meghan Markle To Release Her Debut Children's Book
The soon-to-be mother of two will also narrate the audiobook version
The actress-turned-duchess is adding a new title to her post-royal résumé. Markle is releasing her debut children's book, The Bench.
Inspired by her husband Prince Harry and baby Archie, the book will reportedly focus on the special bond between a father and son, viewed through a mother's eyes.
"The Bench started as a poem I wrote for my husband on Father's Day, the month after Archie was born," the new author shared in a statement. "That poem became this story. Christian layered in beautiful and ethereal watercolor illustrations that capture the warmth, joy, and comfort of the relationship between fathers and sons from all walks of life; this representation was particularly important to me, and Christian and I worked closely to depict this special bond through an inclusive lens. My hope is that The Bench resonates with every family, no matter the makeup, as much as it does with mine."
Published by Random House Children's Books, the book is illustrated by award-winning artist Christian Robinson.
The Bench will be published on June 8.
'Lupin' Part 2: Release Date, First Look Photos & Trailer
The French heist drama returns with five new episodes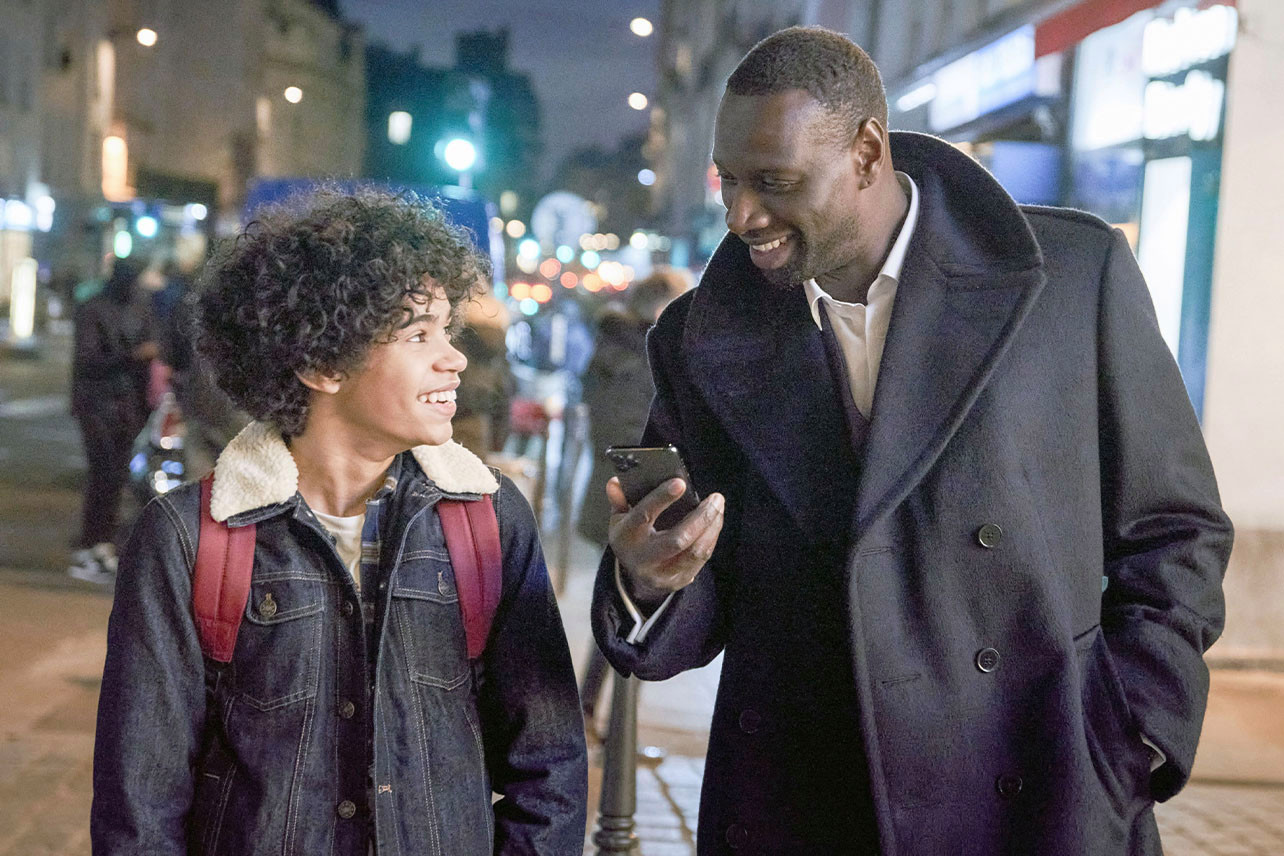 Netflix recently released the first look images from Lupin season 2. The photos give viewers a glance at the upcoming episodes, set to release on Netflix, reportedly, in summer 2021.
The French heist drama stars Omar Sy as Assane Diop, a man inspired by the life and dealings of a fictional character, a thief named Arsène Lupin. The series follows Assane's quest to expose the wealthy and powerful Pellegrini family after its patriarch, Hubert, framed Assane's father, who later ended up dead in jail. Lupin also focuses on Assane's relationship with his son and his ex-wife as he tries to salvage it while executing his mission.
Here are the first look images for part 2.
According to Netflix's data, Lupin part 1 was the most-watched French original series on the platform. Seventy million households reportedly viewed the show in the first four weeks of its release.
Lupin Part 2 doesn't have an official release date yet, but it's expected to premiere this summer. Watch the official teaser below.
Will Smith's Body Transformation Will Be Documented In A New Youtube Series
Will Smith broke the internet earlier this week by posting a picture that some would consider unflattering and others could very much relate to. The caption read, "I'm gonna be real wit yall – I'm in the worst shape of my life."
Looking at the shared image, from Smith's outfit to his physique, one could assume that the I am Legend actor was simply sharing the outcome of his quarantine lifestyle.
Earlier today, however, in another social media post, Smith revealed that the image was just a teaser of what's to come.
It turns out the actor is teaming up with YouTube for a fitness and wellness series intended to document the 52-year-old's journey.
"This is the body that carried me through an entire pandemic and countless days grazing thru the pantry," he captioned his latest post. "I love this body, but I wanna FEEL better. No more midnight muffins…this is it! Imma get in the BEST SHAPE OF MY LIFE!!!!!"
No further details were disclosed as of yet. We can't wait to follow this transformation journey!