'They've Gotta Have Us' Is a Lesson On Black Cinema We All Needed!
written by Kimberly Jones
They've Gotta Have Us created by director Simon Frederick is a three-part docuseries that tells the story and history of black filmmakers and actors in Hollywood. Now available on Netflix, it is just in time for Black History Month. The series provides the audience with an in-depth behind the scenes look at the many struggles that black artists and filmmakers faced and the events that led to Black Hollywood as we know it today.
The documentary opens with a scene from the 2017 Oscars ceremony in which the winner for Best Picture was incorrectly announced as La La Land but the trophy belonged to Moonlight. It was this moment that stuck out to creator Simon Frederick; this pivotal moment and win for Moonlight (which had an all-black cast) had been overshadowed by this mistake. Once again black artists were taking a backseat to their colleagues and not given the full moment of celebration that they deserved.
Frederick shot the docuseries in three parts. The first focused on the pioneers of the black film industry. Harry Belafonte gives some of his very candid accounts of how difficult it was to become a lead in a film and to also be a love interest of a white actor. Belafonte broke industry barriers in the movie Island in the Sun. When the film came out in 1957, it was not accepted for the interracial relationship displayed on the big screen. Other pioneers who paved the way include Hattie McDaniel who in 1939 became the first black actor to win an Oscar for her role in Gone with the Wind. In 1964 Sidney Poitier was the first black actor to win Best Actor in a lead role for Lillies in the Field. The late Diahann Carroll, who was also featured in the documentary, received an Oscar nomination for Best Actress for the 1974 film Claudine. The movie highlighted the stories and daily struggles of black women on screen for the first time.
Among the innovators of Black film are Robert Townsend, Spike Lee, and the late John Singleton. After growing exhausted of the roadblocks he had faced in the industry, Townsend produced his first independent film Hollywood Shuffle in 1987 – a comedy about the stereotypes black actors faced in the film industry. Academy Award-winning director Spike Lee took the industry to the next level with his groundbreaking films including She's Gotta Have It (1986), School Daze (1988) and Malcolm X (1992). John Singleton's coming of age film Boyz n the Hood earned him an Oscar nomination for Best Director making him the first black and youngest person to have received a nomination for directing. Most of the time the producers had a small budget and often struggled to get funding, but their films had box office success. This sent a clear message to Hollywood – black films were in demand and people wanted to see them. The innovators of the 80s and 90s had a very different approach to filmmaking. By taking matters into their own hands these producers created timeless masterpieces that generations to come could enjoy.
British actor John Boyega became the first black actor to be cast as a lead in the Star Wars franchise – Star Wars: The Force Awakens (2015). Boyega's role, however, was not accepted well by everyone. In China, for example, on the promotional posters for the film, Boyega's picture was reduced significantly in size compared to his counterparts. Boyega didn't let that discourage him, however, he knew he got the leading role based on his talent, not skin color.
Selma (2014), directed by Ava DuVernay and starring David Oyelowo, was a historical drama based on the 1954 voting march from Selma to Montgomery. The film focuses on Martin Luther King Jr, the significant role he and his associates along with his wife Coretta Scott King played in the march, as well as the events that led to it. Before DuVernay got on board as the director, the films' focus was on President Lyndon B. Johnson, which really did not make sense to Oyelowo and other cast members. DuVernay used her vision to tell a more detailed story of the black people involved in this historic day. This fact goes back to the running theme of the documentary – the importance of having black writers, producers, and directors to tell black stories.
Moonlight (2016) written and directed by Barry Jenkins followed the journey of a young black boy into adulthood. Throughout the film, the main character deals with a drug-addicted mother, struggles with sexuality and searches for his rightful place in the world. Moonlight opened a new chapter for black films – it was the first movie with an all-black cast and also the first LGBTQ film to win an Oscar for Best Picture. Jenkins is considered a trailblazer because of the doors he opened for future artists.
The future of black cinema seems to be bright largely because black artists have taken creative control over the black stories being told in Hollywood. With more up-and-coming black writers and directors black films are starting to get the recognition they deserve. There are more doors opening for creators to tell their stories. Actor Jessie Williams made a valid point about the creative freedom white artists have. He stated, "I lost my dog, here's a little independent movie of me going to find it and how it reminds me of my mother. And it's not even good." Williams' point was that all artists have the right to create their art, regardless of race. They've Gotta Have Us provides a necessary history lesson, shows how far the black film industry has come and excites with what is yet to come.
'Bruised': Watch Trailer For Halle Berry's Directorial Debut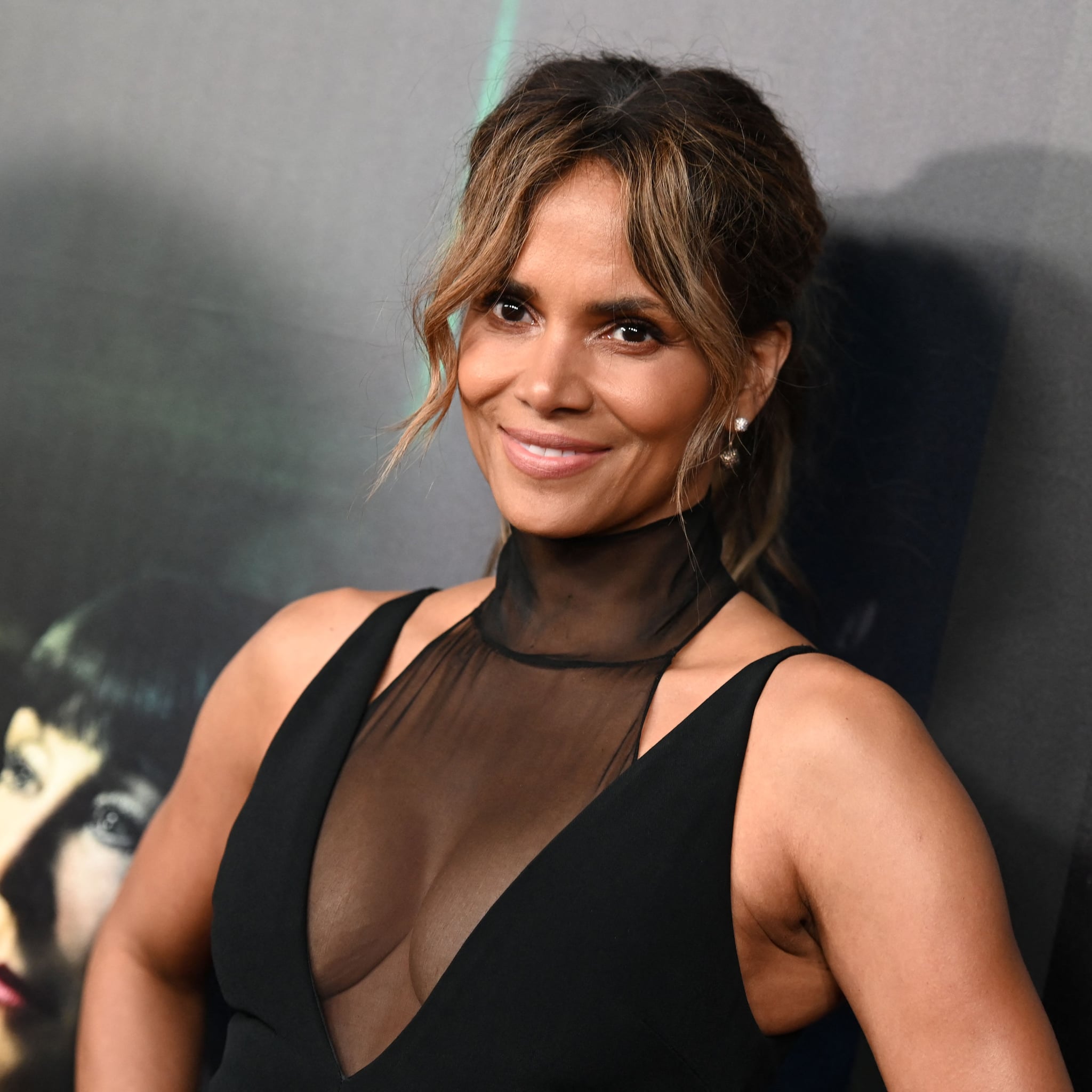 Academy Award-winning actress Halle Berry directs and stars in a new Netflix mixed martial arts drama, Bruised.
The story follows Jackie Justice (Berry), a mixed martial arts fighter who leaves the sport in disgrace. Down on her luck and simmering with rage and regret years after her last fight, she's coaxed into a brutal underground fight by her manager and boyfriend Desi (Adan Canto) and grabs the attention of a fight league promoter (Shamier Anderson) who promises Jackie a life back in the octagon. But the road to redemption becomes unexpectedly personal when Manny (Danny Boyd, Jr.) — the son she gave up as an infant — shows up at her doorstep.
Bruised also stars Adriane Lenox, Sheila Atim, Valentina Shevchenko, and Stephen McKinley Henderson.
The film is slated to release in theaters on Nov. 17 before dropping on Netflix on Nov. 24. Watch the trailer above.
Angela Bassett's Wax Figure Unveiled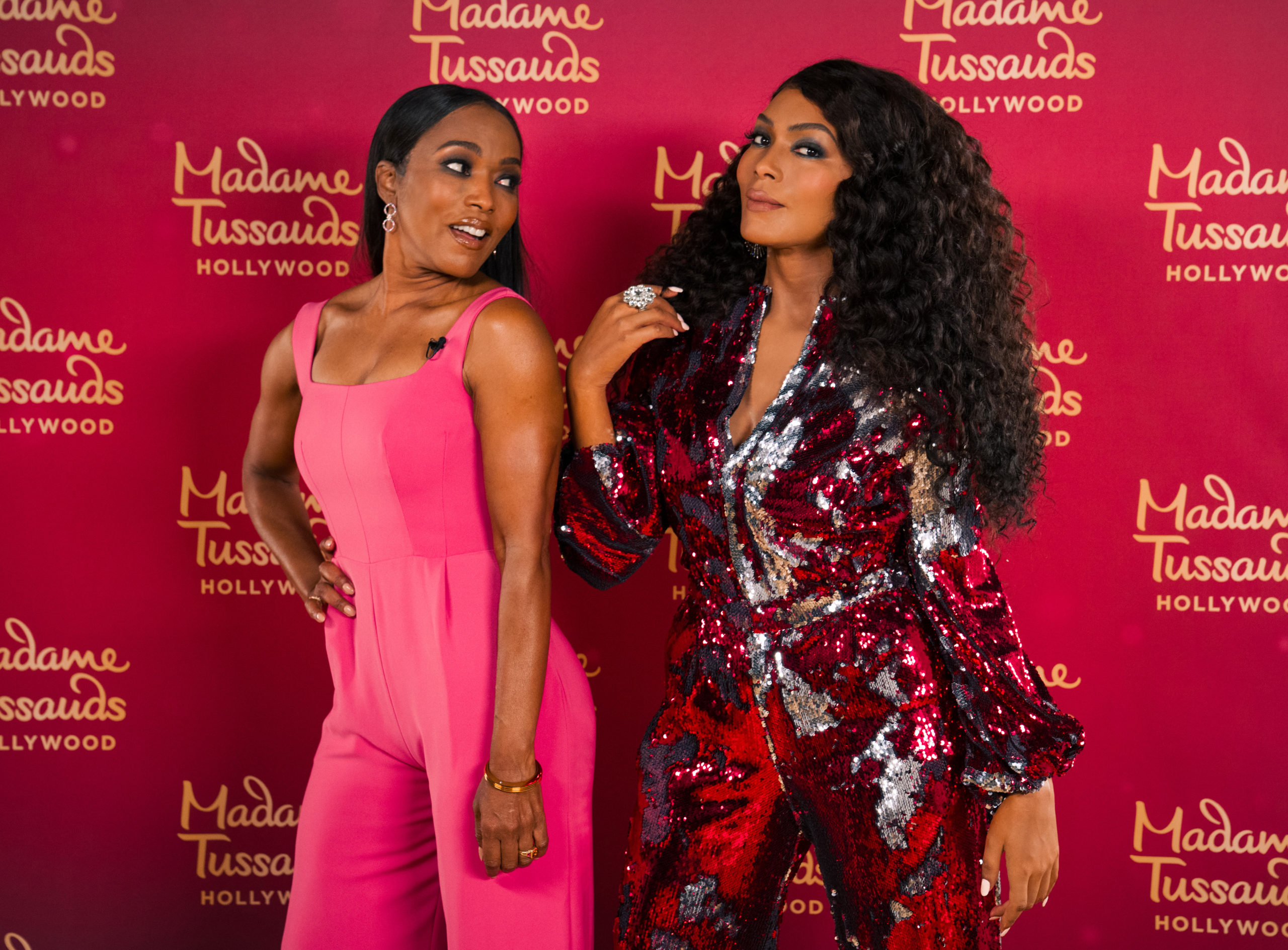 Seeing double?
The world-renowned wax museum Madame Tussauds unveiled Angela Bassett's new wax figure and we are at a total loss of words! Seriously, how can you tell them apart?!?
The Black Panther star took to Instagram to share the big reveal of her flawless replica. "Oh, lord! I'm a twin," Bassett said in a video as she admired the stunning model. "Oh, my God, it's so lifelike. It's like it's gonna jump alive and give me a hug."
This is arguably one of the best work the museum has done. See the photos below and let us know if you agree.
Robin Givens Joins 'Head of The Class' reboot as grown-up Darlene Merriman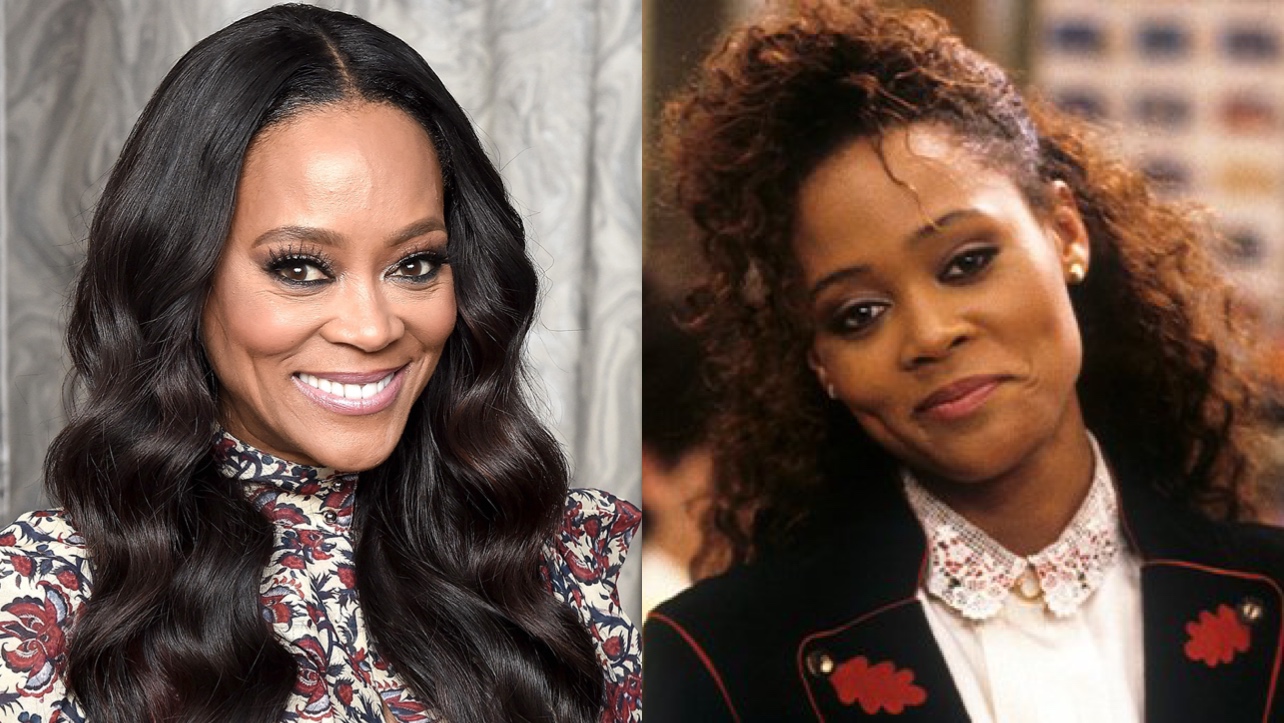 Robin Givens is reprising her role as Darlene Merriman in HBO Max's Head of the Class reboot 35 years after the original sitcom aired.
The new Head of the Class is inspired by ABC's 1980s sitcom of the same title. It will revolve around a group of overachieving high school students who meet their greatest challenge — a teacher, who wants them to focus less on grades and more on experiencing life. Givens' character, whose last name has changed to Hayward, was a member of the original Individualized Honors Program (IHP) and is now a parent to one of the kids and a lawyer with a degree from Stanford.
In an interview with EW, Givens shared her excitement about reprising her role on the show, "I can't begin to put it into words," she said. "It was so much more emotional for me than I could possibly say. It was like a flood of emotions that stuck with me. I grew up on Stage 5. I was younger than my youngest son. Just even talking about it, thinking about it now, it's just really emotional for me. I didn't realize that was going to happen. It's hard to really process. I certainly didn't think about coming back and being a parent [on the show]."
All ten episodes of the family comedy debut November 4 on HBO Max.