'The Photograph' Review: an Invigorating Story Of Life and Love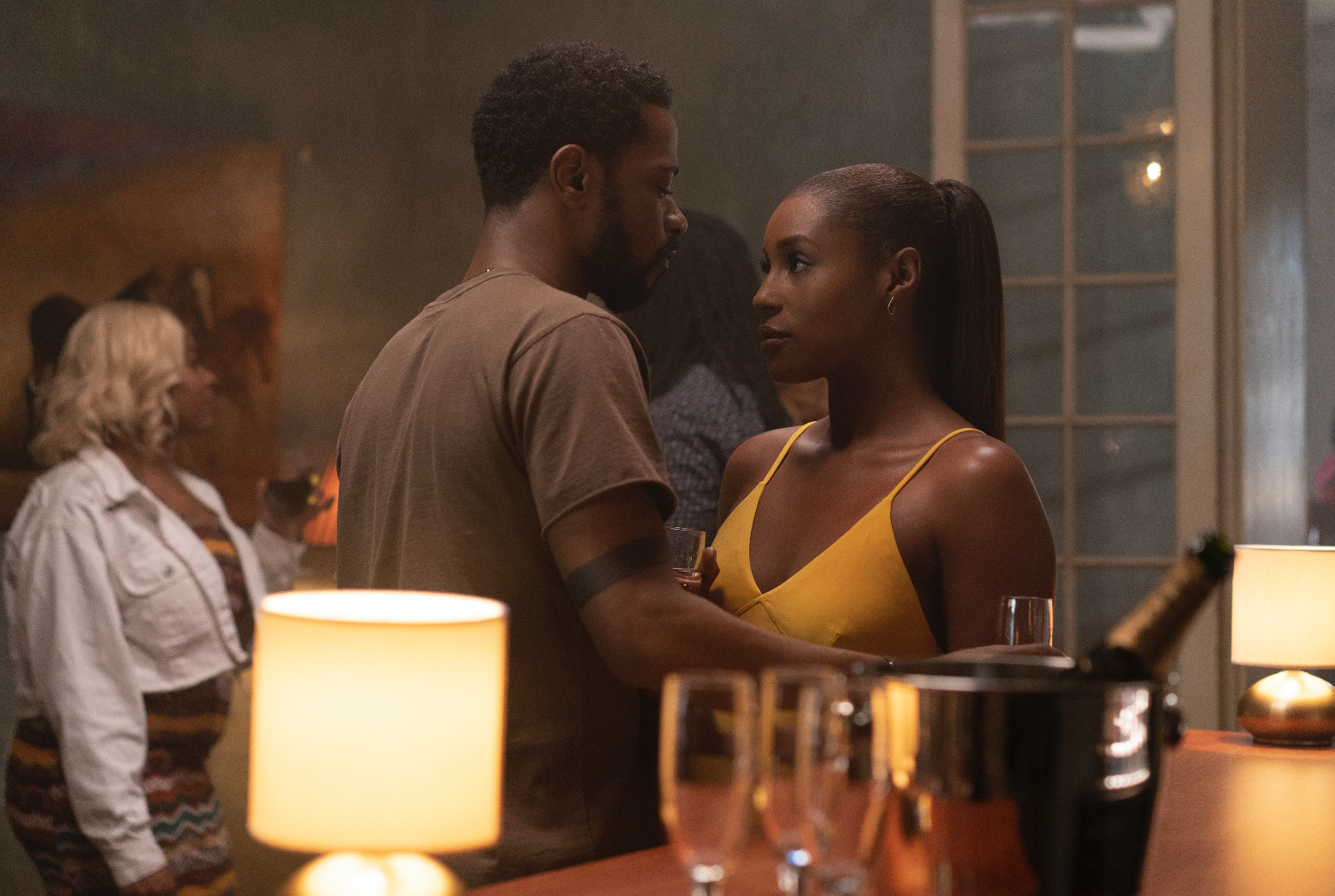 The Photograph, Universal's latest romantic drama, premieres this week just on time for Valentine's Day. Written and directed by Stella Meghie, the film stars Insecure's Issa Rae and Y'lan Noel, Atlanta's Lakeith Stanfield, and Roxanne Roxanne's Chante Adams.
The Photograph takes us on a journey of two love stories – one set in the past, the other – in the present. Mae Eames (Rae), a successful Queens Museum curator and estranged daughter of a famed photographer Christina Eames (Adams), struggles with her mother's sudden passing. Mae is especially hurt about not knowing that she was sick. Her life takes a turn when she discovers a letter, written by her mother, chronicling her life in Louisiana. There is one man whose name keeps coming up in those letters, Isaac (Noel), Christina's big love. The man she chose to leave behind to pursue her dreams in New York.
While Mae is going through her discoveries about her mother, journalist Michael Block (Stanfield) is doing a story on the now aged Isaac in Louisiana. Block learns about Christina's work and decides to interview her daughter, Mae, back in New York. They meet, they fall in love. But the question is – is love really enough? As both professionals navigate their careers and love lives, they are forced to choose one over the other… or could they find a way to make this work after all?
Rae and Stanfield are great together, they have beautiful chemistry. The romantic scenes are beautifully set and shot. The verbal and non-verbal interactions are sweet and believable. The supporting cast also does an amazing job. The happily married couple Asia and Kyle (played by LilRel Howery and Teyonah Parris) are adding a great layer to the story. Both successful with two kids, the Blocks are an example of black marriages we need to see more of on the big screen.
The Photograph is refreshing. It moves at a comparatively slower pace – tracking shots, dialogues that are not rushed, the music ( a topic which, by the way, deserves a whole separate article) that instantly pulls you into Michael, Mae, Isaac and Christina's worlds and ads so much soul.
The Photograph inspires with its simple yet captivating story of two successful black people who meet and fall in love. It is a modern-day saga that echoes some of our favorite on-screen stories of black romance such as Love Jones (1997), Love and Basketball (2000), and If Beale Street Could Talk (2018). If you loved any of these, you'll enjoy The Photograph.
Zendaya's "Malcolm & Marie" – Review
by Betti Halsell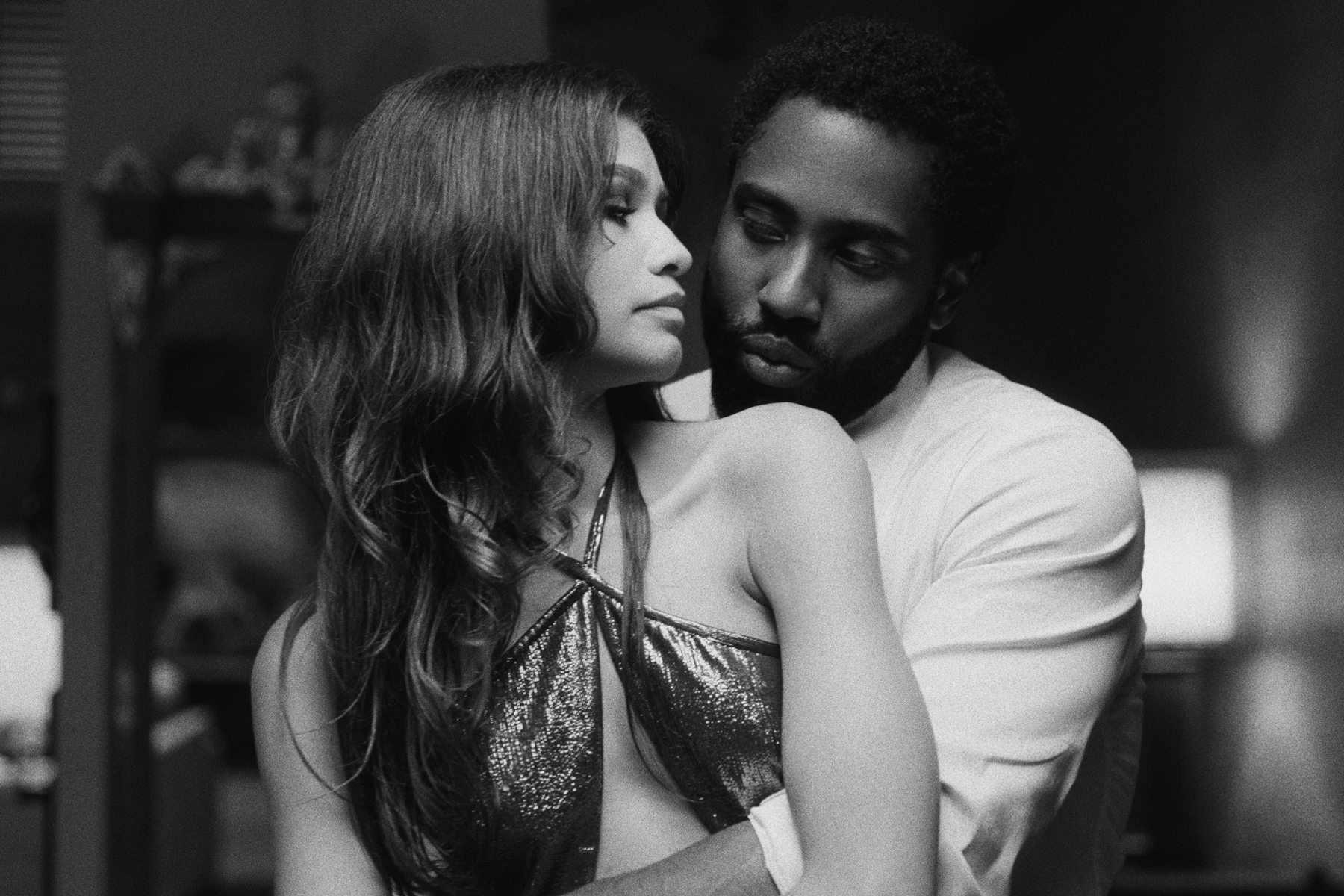 Malcolm & Marie speaks to the 'authenticity' of a young millennial couple in the entertainment industry, projecting their insecurities onto each other. The film follows the couple home after the big premiere of Malcolm's (John David Washington) motion film. Although the film was heavily influenced by his girlfriend, Marie (Zendaya), Malcolm is reluctant to admit to her contribution, and so the war begins.
Marie's mood is tense from the very beginning, setting the stage for an all-out verbal brawl. In the twilight hours of the night, they unpack layers of the truths between the two of them. Ultimately, it reflects the narcissism that lives in both of their narratives; a completely relatable tale for two artists in relations (who secretly are in competition). Additionally, the film gives an inside look at the entertainment industry from the artist's perspective.
The project was shot in black and white with a grainy effect. If one didn't pay attention to the modern style of the house, it could pass as a movie that was set in the 1970s. There were epic shots of the backyard, lights cascading through the trees, and shots taken through the window panels of the master bedroom. It gave the story tremendous depth and continued the silent dramatic aesthetic. It kept the air heavy around the couple, when they backed away into their corners, reloading verbal ammo for each other.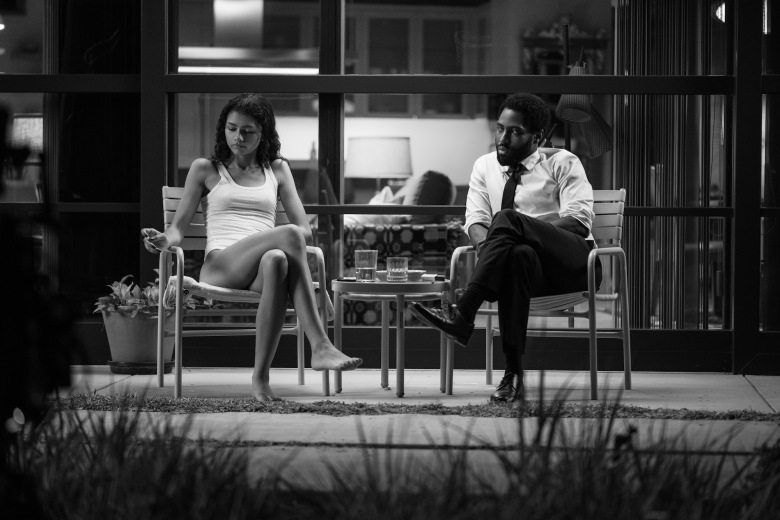 Marie, unable to see the bigger picture of what the night meant for Malcolm, pouts, and passive-aggressively makes her boyfriend macaroni and cheese. Malcolm, unable to read between the fine lines of his woman's subtle frustrations, is still looking to celebrate until a fake smile slaps him into the reality that something is wrong.
There have been critics of Washington's character being self-centered. However, it was his night, the night of his big premiere as an acknowledged director, and yet Marie made it about her. Throughout the romantic spat, Malcolm was trying to get past the issue, apologizing, and then genuinely apologizing, but after one resolved issue, Marie went on another rant, tearing him down as an artist. There is concern about credibility, Marie wanted acknowledgment for the lifetime contribution to his debuted film, she forced it out of him. The audience is left thinking… if the acknowledgment is forced, does it make it real?
The monologues shared between the two, were phenomenally written. Washington exerted so much raw energy–building the depth of his character. Malcolm was spewing endless amounts of knowledge about the film industry and what it means to be on the end of the critique, as the creator.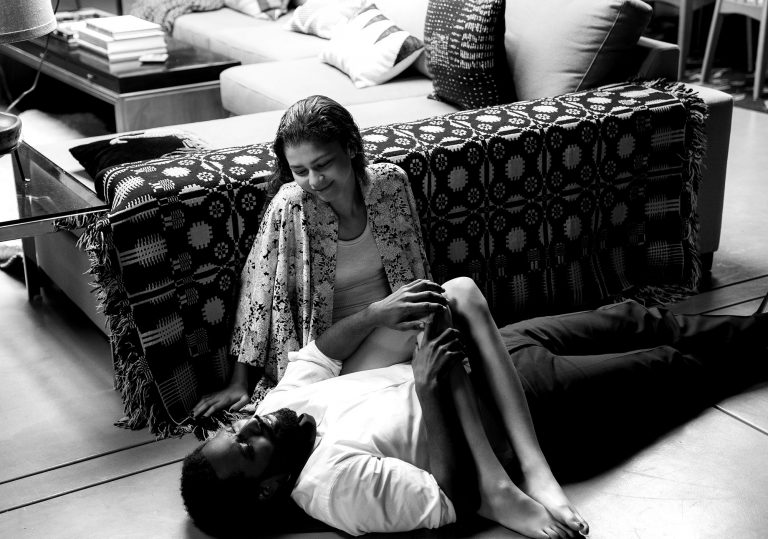 It's interesting that Marie begins to look at her life and her role in the relationship, simultaneously as her partner begins to shine. There are jabs of jealously and envy as she spews out words of mediocracy and "character theft" when describing his film. Those are literal fighting words, and Malcolm came back with excruciating blows, boiling over to painting a world of hurt.
Everything is interrupted when the review comes back from the infamous L.A. Times critic, and Malcolm loses it, in the most beautiful way. He reveals his love for film as an artist, throwing names of legends in the film industry, stressing the lack of understanding from critics; they don't share the same romanticism or devotion to films. This brings up a valid point; the perspective of critics is obviously skewed. They are based on their own perspective and knowledge of the subject, yet the words of these noted critiques hold threads of influence over the success of the production.
The featured film was first produced, written, financed, and shot during the fluctuating stages of COVID-19. It was filmed with discretion in June and July of 2020. Malcolm & Marie had a limited release day earlier in January before it was available on Netflix the following month. Producers of the film included Kid Cudi, Sam and Ashley Levison, Zendaya, and John David Washington. The cast and crew definitely redefined the world of drama from a new lens of the creators.
Brandy and Whitney Houston-Led Cinderella Coming to Disney Plus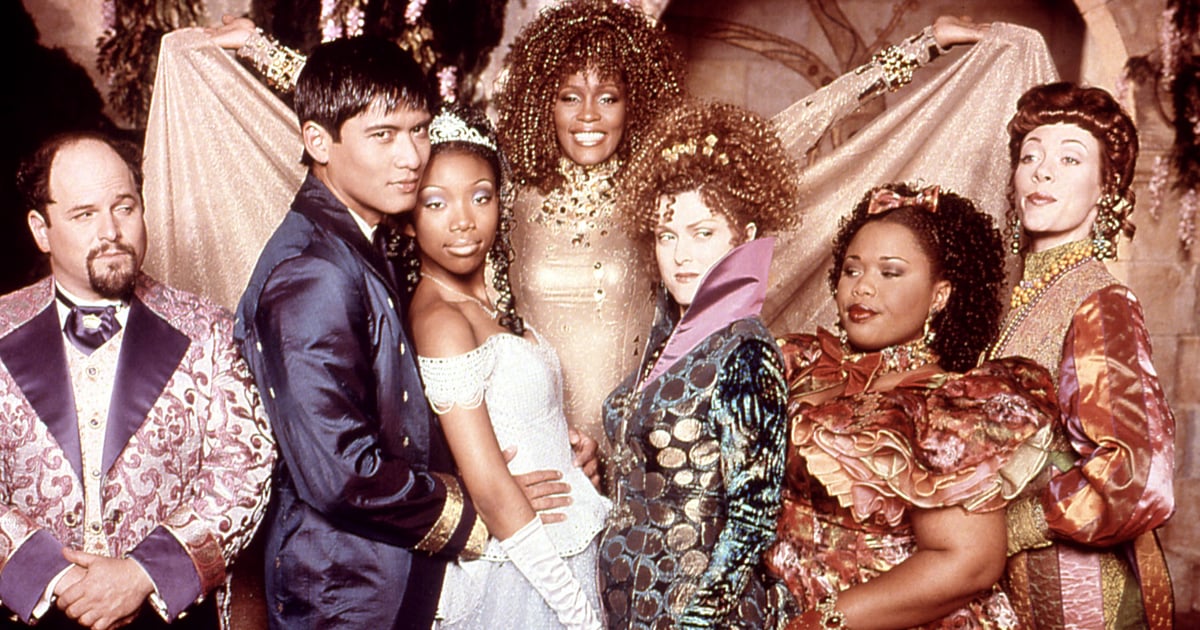 Better get excited because the Rodgers & Hammerstein's Cinderella movie that stars Brandy and Whitney Houston, is officially coming to Disney Plus!
On Thursday (Feb. 4) morning, Brandy made an appearance on ABC's The View and reunited with host Whoopi Goldberg, who also starred in the beloved musical, to announce the news.
"It's pretty remarkable that people have been begging for Cinderella to be re-released for almost 24 years. I mean, what do you think, is it possible?" Goldberg asked.
"It's definitely possible. I appreciate the fans," Brandy replied. "I'm so excited that Cinderella has a home now at Disney plus and we can celebrate, and share, and inspire a whole new generation."
Cinderella will launch on the streaming service "at the stroke of midnight" on Feb. 12.
'Coming 2 America': trailer #2 teases Prince Akeem meeting his long-lost son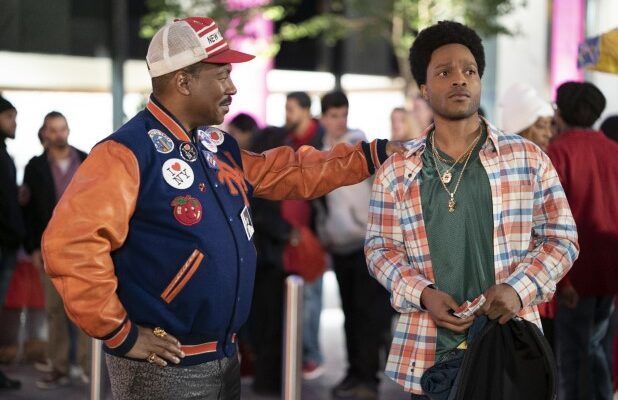 Amazon has released the second official trailer of Coming 2 America one month ahead of the premiere.
The 1988 original story follows Akeem (Eddie Murphy) as he travels from Africa to New York, in hopes to find his queen. In this sequel, newly-crowned King Akeem and his trusted confidante Semmi (Arsenio Hall) embark on an all-new hilarious adventure that has them traversing the globe from their great African nation to the borough of Queens, New York – where it all began
The star-studded cast also includes Jermaine Fowler, Leslie Jones, Tracy Morgan, KiKi Layne, Teyana Taylor, Wesley Snipes, and Nomzamo Mbatha. Actors James Earl Jones, John Amos, Bella Murphy, Vanessa Bell Calloway, Shari Headley, and Paul Bates will reprise their roles 30+ years later.
The screenplay is by Kenya Barris (Black-ish) and Barry W. Blaustein & David Sheffield (The Nutty Professor).
Craig Brewer (Dolemite is My Name) directed the sequel.
Coming 2 America will be available to stream via Prime Video on March 5, 2021.