Lakeith Stanfield Experienced "Crippling Anxiety" While Filming 'The Harder They Fall'
In a recent candid Instagram post, Lakeith Stanfield opened up about being in a "pretty bad space mentally" while filming Netflix's new western The Harder They Fall.
"Everyday on set I was experiencing crippling anxiety and suffering silently inside. I would drink every night after work and try to laugh off my pain." He captioned the post. The 30-year-old also added that he is in a better place now, "Here's to fighting through the trauma to get to myself. Here's to almost 6 months sober." See the full post below.
The actor plays Cherokee Bill, who in real life was a brutal outlaw. In the movie, Stanfield's character is a member of Rufus Buck's gang that robs, kills, and sets out to take over a town named Redwood.
The movie features an all-Black ensemble cast including Jonathan Majors, Idris Elba, Zazie Beetz, Regina King, Delroy Lindo, Stanfield, RJ Cyler, Danielle Deadwyler, Edi Gathegi, and Deon Cole.
The official logline reads:
When outlaw Nat Love (Majors) discovers that his enemy Rufus Buck (Elba) is being released from prison, he rounds up his gang to track Rufus down and seek revenge. Those riding with him include his former love Stagecoach Mary (Beetz), his right and left-hand men—hot-tempered Bill Pickett (Gathegi), and fast drawing Jim Beckwourth (Cyler)—and a surprising adversary-turned-ally. Rufus Buck has his own fearsome crew, including "Treacherous" Trudy Smith (King) and Cherokee Bill (Stanfield).
The Harder They Fall is now streaming on Netflix.
'Black Panther: Wakanda Forever' Honors The Late Chadwick Boseman (Video)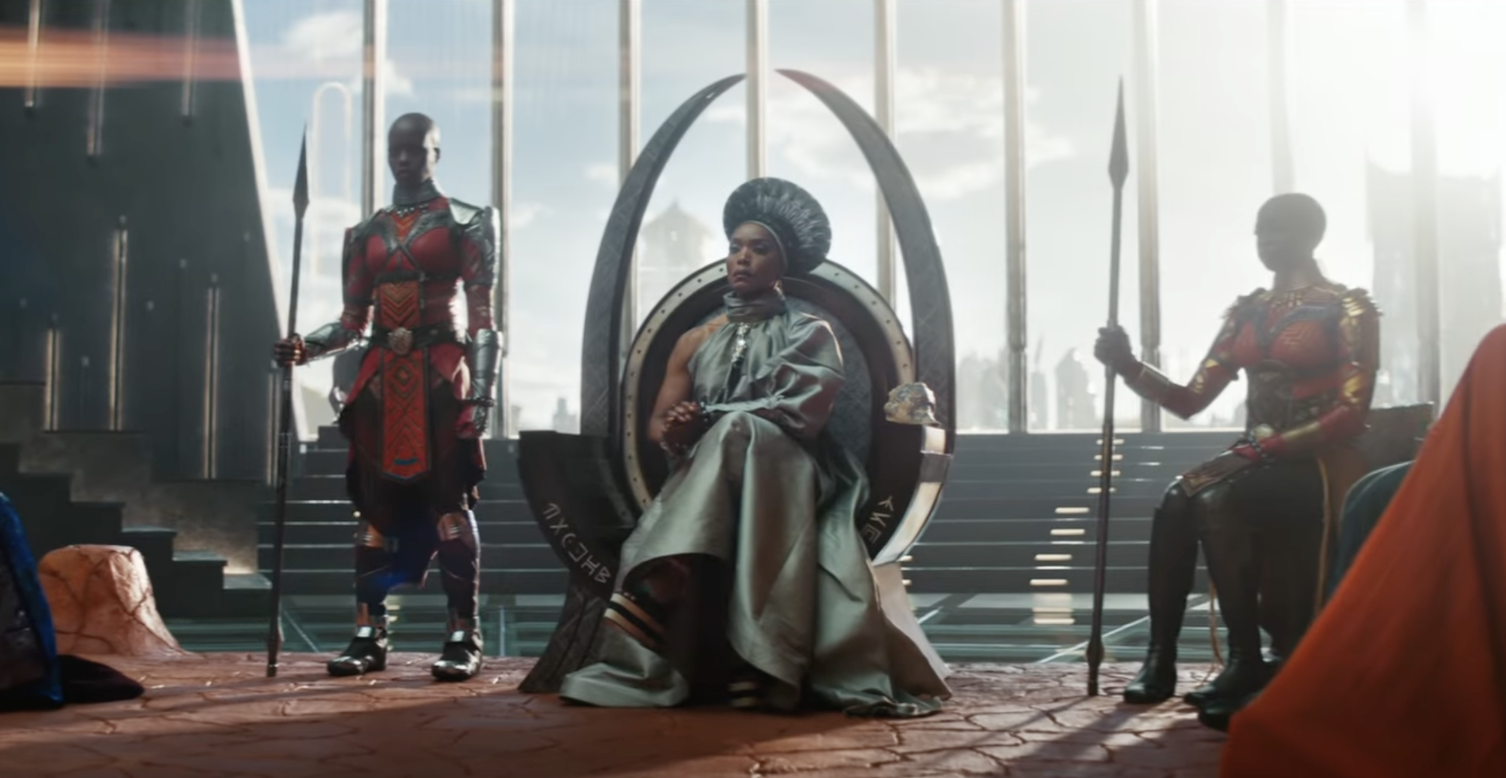 Marvel has finally released the official trailer for the highly anticipated sequel of Black Panther. The 2-minute video features new and returning characters and unveils a special tribute to Chadwick Boseman's T'Challa.
The movie is scheduled to hit theaters on November 11.
Watch the trailer above.
'Beast': Idris Elba is Battling a Vicious Lion in Upcoming Action Thriller
Idris Elba is stepping into the lion's den in this newly released action-packed trailer.
Directed by Baltasar Kormákur, Beast follows Dr. Nate Samuels (Elba), a widowed husband and a father of two daughters (Iyana Halley and Leah Jeffries), whom he brings with him to South Africa to visit a friend (Sharlto Copley). However, the family trip takes a wrong turn when they face a deadly lion.
Watch Elba fight the beast to save his family in theaters on August 19. In the meantime, check out the trailer above.
'Honk for Jesus. Save Your Soul': Sterling K. Brown and Regina Hall Rebuild Southern Baptist Megachurch After Scandal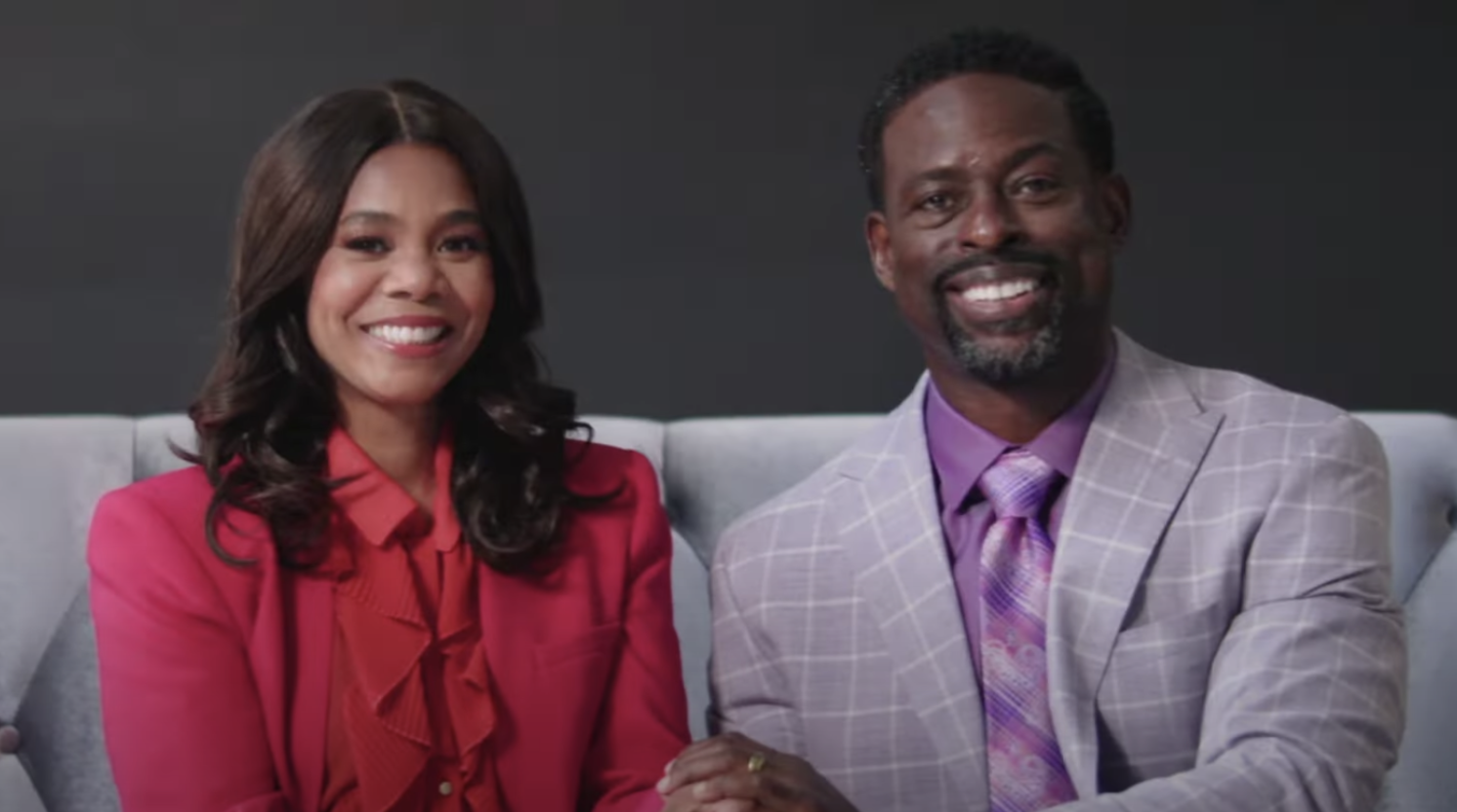 Regina Hall and Sterling K. Brown star in the upcoming mockumentary Honk for Jesus, Save Your Soul.
Written and directed by Adamma Ebo and executive produced by Jordan Peele, the comedy gives a satirical glimpse into the Southern Baptist community. Pastor Lee-Curtis Childs (Brown) tries to recover and rebuild his congregration after a scandal forced the church to close temporarily. Meanwhile, his wife, Trinitie Childs (Hall), is fighting to reclaim her throne as the church's first lady.
The cast includes Nicole Beharie, Conphidance, Austin Crute, Devere Rogers, Robert Yatta, and Greta Glenn.
The comedy initially premiered at the 2022 Sundance Film Festival earlier this year and is set to be released in theaters and on Peacock on September 2. Watch the trailer above.