'Judas and The Black Messiah' Review: Exploring the Intricate Parts of the Black Panther Movement
By Betti Halsell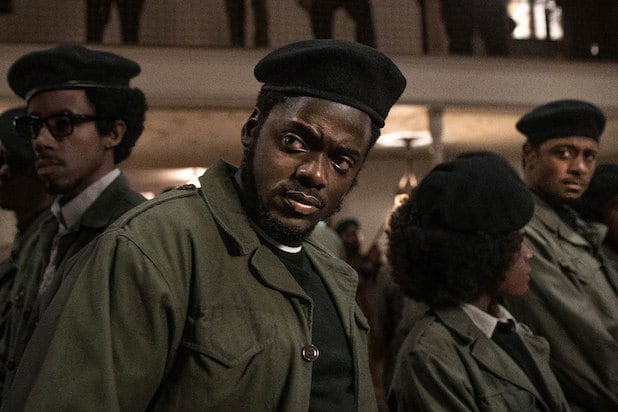 There is a preconceived notion about the Black Panther Party in the 1960s. They are shown as being aggressive, mass media has labeled them as radical and domestic terrorists. In the prime of their revolutionary movement, they are seen holding guns with a stoic look of no remorse, and hatred in their eyes.
Shaka King's Judas and the Black Messiah explores the intricate parts of the organization, painting a picture of the day-to-day lifestyle of an activist. King focused on Chairman Fred Hampton played by Daniel Kaluuya, and how he balanced radical change while supporting an underrepresented community. He also uncovers a story of betrayal among the ranks in the Illinois chapter of the Black Panther Party.
Lakeith Stanfield plays William O'Neal, a man who seemed to have a deep fear of anyone having too much power. Heavily invested in the movement, O'Neal worked his way up to being the Black Panther security captain, but his alliance begins to fade as he became an FBI informant. His actions disrupted the Black Panther movement in the Illinois chapter, as O'Neal provided intel to FBI agent Roy Mitchell (Jesse Plemons).
O'Neal is tasked with getting close to the Illinois Black Panther Party Chairman Fred Hampton. What becomes apparent is the internal battle O'Neal suffered, knowing that life as a Black man is unfair, is the very reason he may be inclined to join forces with federal organizations to cover himself. It's a paradox he never escapes from.
King included all angles of being an activist in the film, highlighting the human side. There are scenes in the trailer, showing panthers not wearing black or holding guns, but in bright colors, feeding the community and teaching the youth about their power. The director also follows Chairman Fred Hampton, as he falls in love with fellow revolutionary mind, Deborah Johnson (Dominique Fishback).
The Black Panther organization grew out of the Bay area and spread throughout the nation. There were parts of the Black Panther Movement that were unearthed in the film that included: administration, housing and education, and community building.
If one did not dig deeper into their history, mass media would depict a picture that leaves one to fear this organization. King broke through the negative mold of who the Black Panther members were and showed them in a different light.
The Judas And the Black Messiah press summit dissected the narration of this story, hosted by entertainment journalist, Gia Peppers, explored parts of the Black Panther narrative from the eyes of the Hampton household. Viewers heard from the original Deborah Johnson, who went by Mother Akua.
She confirmed that Fishback captured her essence as a fighter, but also as a strong woman that stood behind a great man. In reflection of Fishback's portrayal of her, Mother Akua stated, "When I saw Daniel and Dominique in that movie, I hadn't realized how much I missed the love and camaraderie. They had real chemistry …"
This two-hour historical drama and biography was written by Will Berson and produced by Ryan Coogler and Charles D. King. In addition to directing the film, Shaka King was a part of writing and producing as well. The streaming release is set for February 12, depicting the authentic story of the Black Panther Movement. Showing that even within the fight for equality as a group, the misguided representation will live in the crevasses of the collective community. One can watch the unfiltered truth of the revolution on HBO Max. 
Angelina Jolie's Daughter Zahara Will Attend an HBCU (Video)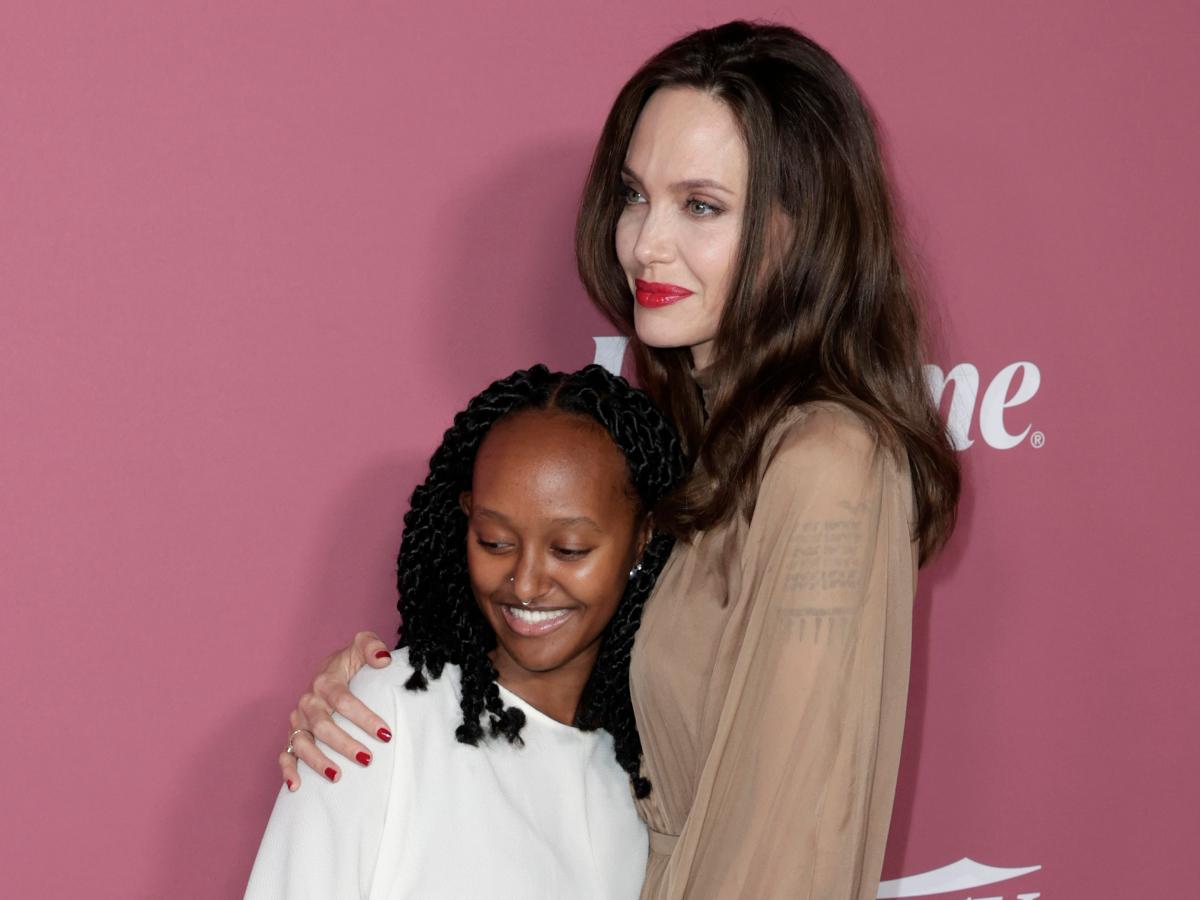 Angelina Jolie's daughter Zahara Marley Jolie-Pitt is college bound!
On Sunday, the Oscar-winning actor announced her 17-year-old will be attending Spelman College, an HBCU, this fall. Included in Jolie's post is a picture of Zahara posing with schoolmates and a caption that read,
"Zahara with her Spelman sisters! Congratulations to all new students starting this year," the mother of six wrote. "A very special place and an honor to have a family member as a new Spelman girl. #spelman #spelmancollege #spelmansisters #HBCU."
In addition to the Eternals star's post, a video taken during an alumni college event was published on TikTok. The clip, which has now gone viral, shows Jolie attempting to join in on the electric slide. You can watch it below.
'Black Panther: Wakanda Forever' Honors The Late Chadwick Boseman (Video)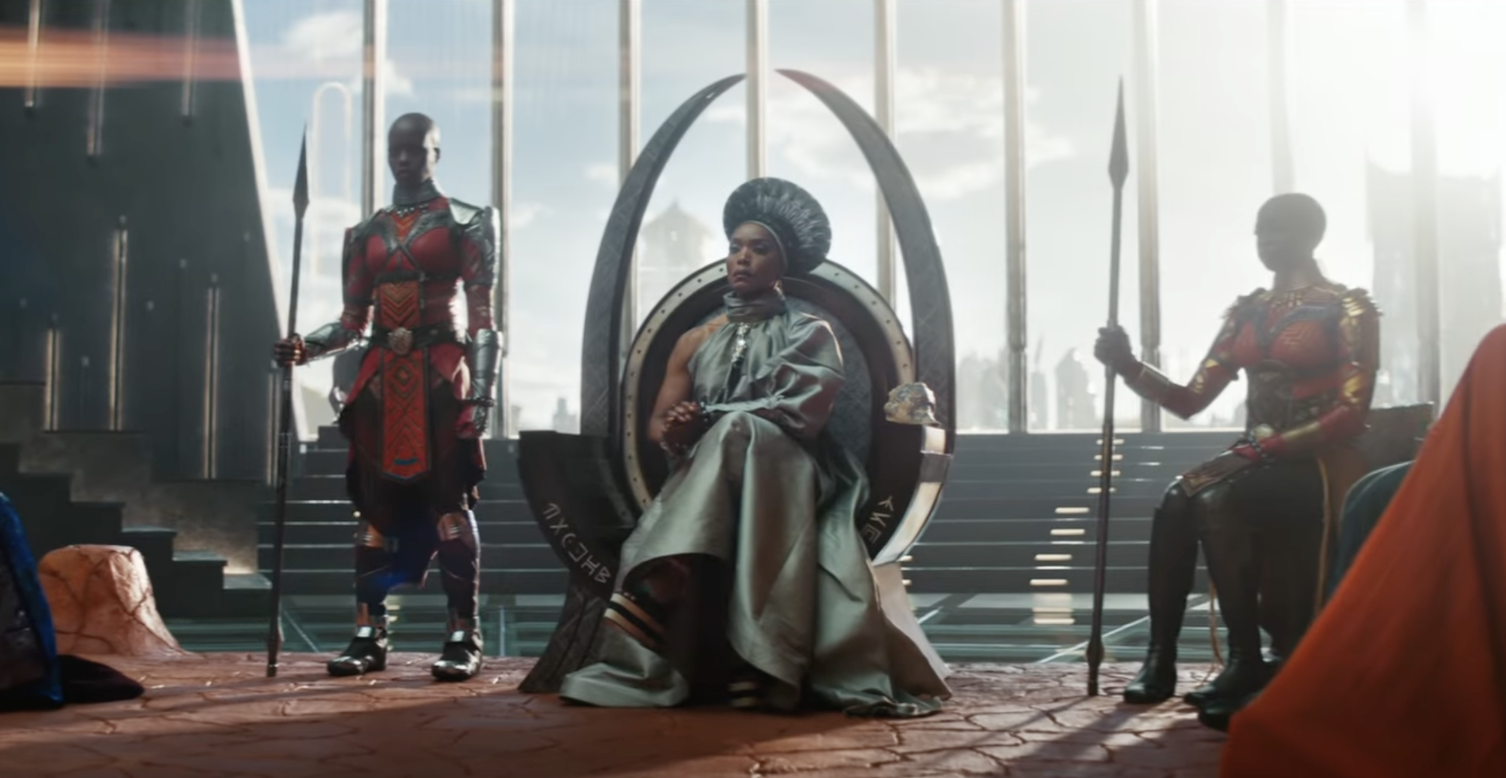 Marvel has finally released the official trailer for the highly anticipated sequel of Black Panther. The 2-minute video features new and returning characters and unveils a special tribute to Chadwick Boseman's T'Challa.
The movie is scheduled to hit theaters on November 11.
Watch the trailer above.
'The Man From Toronto' Trailer: Kevin Hart and Woody Harrelson Star In Action-Packed Comedy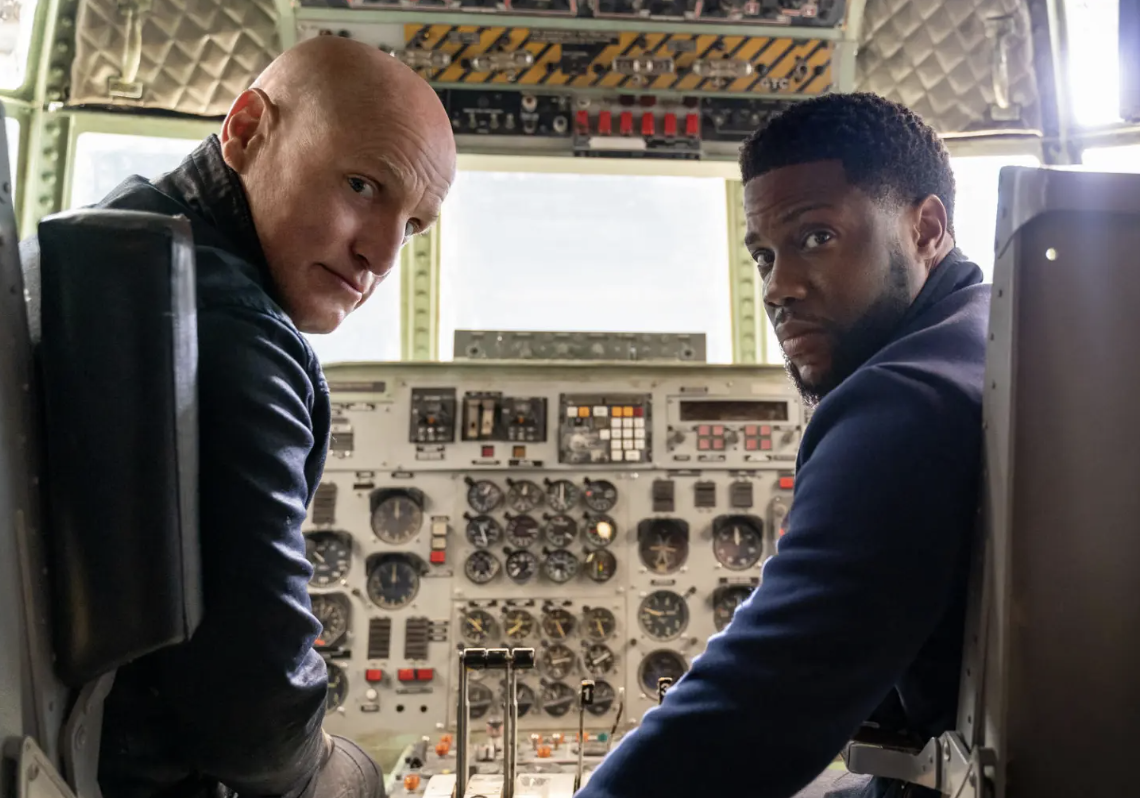 Kevin Hart and Woody Harrelson star in Netflix's upcoming action-packed comedy dropping on Netflix on June 24.
A case of mistaken identity arises after a screw-up sales consultant and the world's deadliest assassin—known only as The Man from Toronto— run into each other at a holiday rental.