'Judas and The Black Messiah' Review: Exploring the Intricate Parts of the Black Panther Movement
By Betti Halsell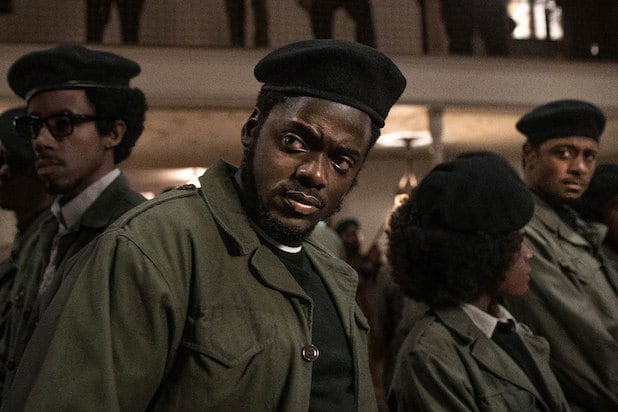 There is a preconceived notion about the Black Panther Party in the 1960s. They are shown as being aggressive, mass media has labeled them as radical and domestic terrorists. In the prime of their revolutionary movement, they are seen holding guns with a stoic look of no remorse, and hatred in their eyes.
Shaka King's Judas and the Black Messiah explores the intricate parts of the organization, painting a picture of the day-to-day lifestyle of an activist. King focused on Chairman Fred Hampton played by Daniel Kaluuya, and how he balanced radical change while supporting an underrepresented community. He also uncovers a story of betrayal among the ranks in the Illinois chapter of the Black Panther Party.
Lakeith Stanfield plays William O'Neal, a man who seemed to have a deep fear of anyone having too much power. Heavily invested in the movement, O'Neal worked his way up to being the Black Panther security captain, but his alliance begins to fade as he became an FBI informant. His actions disrupted the Black Panther movement in the Illinois chapter, as O'Neal provided intel to FBI agent Roy Mitchell (Jesse Plemons).
O'Neal is tasked with getting close to the Illinois Black Panther Party Chairman Fred Hampton. What becomes apparent is the internal battle O'Neal suffered, knowing that life as a Black man is unfair, is the very reason he may be inclined to join forces with federal organizations to cover himself. It's a paradox he never escapes from.
King included all angles of being an activist in the film, highlighting the human side. There are scenes in the trailer, showing panthers not wearing black or holding guns, but in bright colors, feeding the community and teaching the youth about their power. The director also follows Chairman Fred Hampton, as he falls in love with fellow revolutionary mind, Deborah Johnson (Dominique Fishback).
The Black Panther organization grew out of the Bay area and spread throughout the nation. There were parts of the Black Panther Movement that were unearthed in the film that included: administration, housing and education, and community building.
If one did not dig deeper into their history, mass media would depict a picture that leaves one to fear this organization. King broke through the negative mold of who the Black Panther members were and showed them in a different light.
The Judas And the Black Messiah press summit dissected the narration of this story, hosted by entertainment journalist, Gia Peppers, explored parts of the Black Panther narrative from the eyes of the Hampton household. Viewers heard from the original Deborah Johnson, who went by Mother Akua.
She confirmed that Fishback captured her essence as a fighter, but also as a strong woman that stood behind a great man. In reflection of Fishback's portrayal of her, Mother Akua stated, "When I saw Daniel and Dominique in that movie, I hadn't realized how much I missed the love and camaraderie. They had real chemistry …"
This two-hour historical drama and biography was written by Will Berson and produced by Ryan Coogler and Charles D. King. In addition to directing the film, Shaka King was a part of writing and producing as well. The streaming release is set for February 12, depicting the authentic story of the Black Panther Movement. Showing that even within the fight for equality as a group, the misguided representation will live in the crevasses of the collective community. One can watch the unfiltered truth of the revolution on HBO Max. 
Meghan Markle To Release Her Debut Children's Book
The soon-to-be mother of two will also narrate the audiobook version
The actress-turned-duchess is adding a new title to her post-royal résumé. Markle is releasing her debut children's book, The Bench.
Inspired by her husband Prince Harry and baby Archie, the book will reportedly focus on the special bond between a father and son, viewed through a mother's eyes.
"The Bench started as a poem I wrote for my husband on Father's Day, the month after Archie was born," the new author shared in a statement. "That poem became this story. Christian layered in beautiful and ethereal watercolor illustrations that capture the warmth, joy, and comfort of the relationship between fathers and sons from all walks of life; this representation was particularly important to me, and Christian and I worked closely to depict this special bond through an inclusive lens. My hope is that The Bench resonates with every family, no matter the makeup, as much as it does with mine."
Published by Random House Children's Books, the book is illustrated by award-winning artist Christian Robinson.
The Bench will be published on June 8.
'Lupin' Part 2: Release Date, First Look Photos & Trailer
The French heist drama returns with five new episodes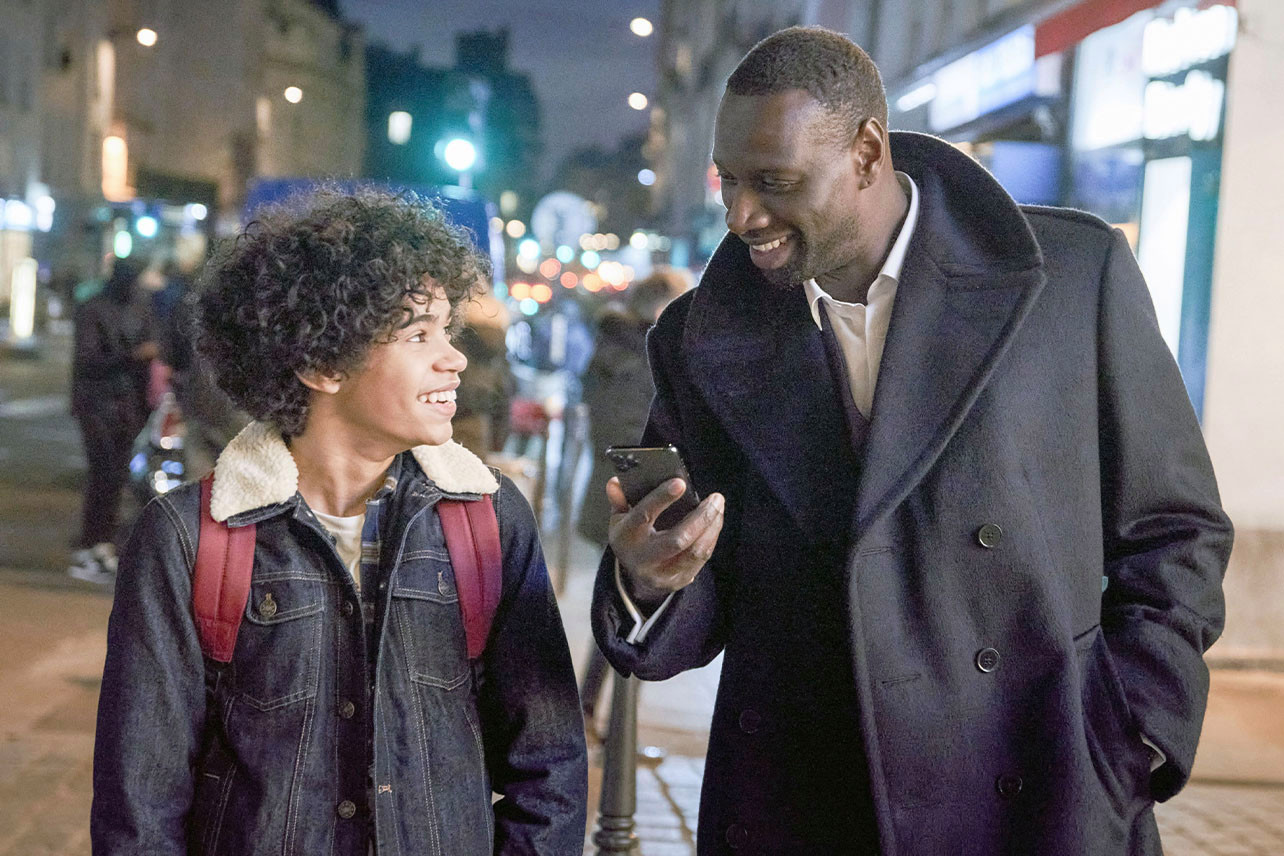 Netflix recently released the first look images from Lupin season 2. The photos give viewers a glance at the upcoming episodes, set to release on Netflix, reportedly, in summer 2021.
The French heist drama stars Omar Sy as Assane Diop, a man inspired by the life and dealings of a fictional character, a thief named Arsène Lupin. The series follows Assane's quest to expose the wealthy and powerful Pellegrini family after its patriarch, Hubert, framed Assane's father, who later ended up dead in jail. Lupin also focuses on Assane's relationship with his son and his ex-wife as he tries to salvage it while executing his mission.
Here are the first look images for part 2.
According to Netflix's data, Lupin part 1 was the most-watched French original series on the platform. Seventy million households reportedly viewed the show in the first four weeks of its release.
Lupin Part 2 doesn't have an official release date yet, but it's expected to premiere this summer. Watch the official teaser below.
Will Smith's Body Transformation Will Be Documented In A New Youtube Series
Will Smith broke the internet earlier this week by posting a picture that some would consider unflattering and others could very much relate to. The caption read, "I'm gonna be real wit yall – I'm in the worst shape of my life."
Looking at the shared image, from Smith's outfit to his physique, one could assume that the I am Legend actor was simply sharing the outcome of his quarantine lifestyle.
Earlier today, however, in another social media post, Smith revealed that the image was just a teaser of what's to come.
It turns out the actor is teaming up with YouTube for a fitness and wellness series intended to document the 52-year-old's journey.
"This is the body that carried me through an entire pandemic and countless days grazing thru the pantry," he captioned his latest post. "I love this body, but I wanna FEEL better. No more midnight muffins…this is it! Imma get in the BEST SHAPE OF MY LIFE!!!!!"
No further details were disclosed as of yet. We can't wait to follow this transformation journey!