OSCARS 2021 NOMINATIONS ANNOUNCED
Betti Halsell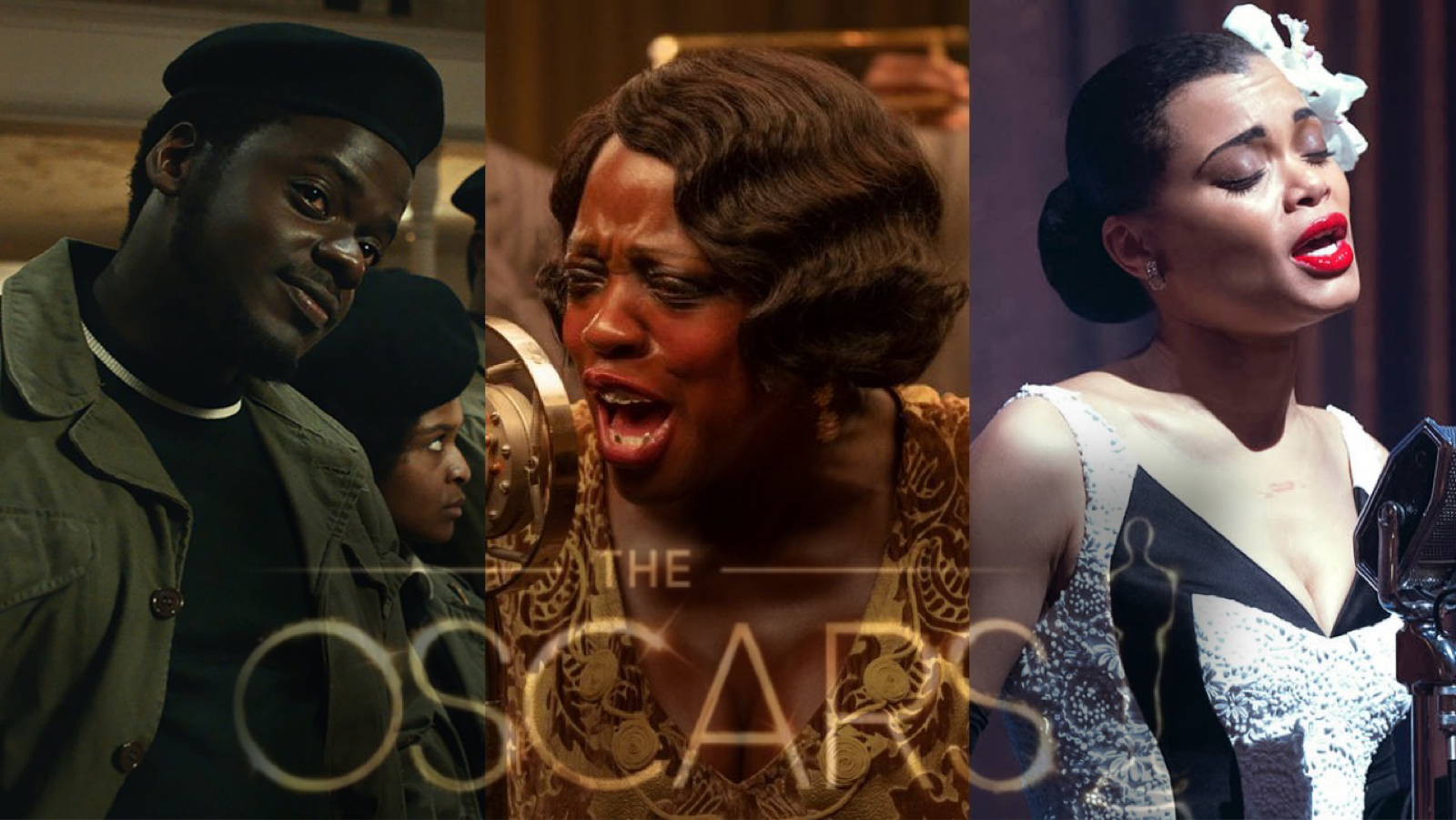 Priyanka Jonas and actor Nick Jonas announced the 93rd Oscars nominations on Monday (March 15). Academy members from each screening committee branch voted to determine the nominees for each category: actors nominate actors, film editors nominate film editors, and the rest of the sub-sections follow suit. All members collectively vote for the Best Picture nomination. Active members will start voting for the winners starting April 15, casting the last vote by April 20.
Some highly anticipated wins include Warner Bros.' Judas and the Black Messiah for Best Motion Picture of the year and Chadwick Boseman for Best Performance by an Actor for his role in Ma Rainey's Black Bottom. Additionally, Andra Day has been nominated for her first Oscar in the Best Actress category for The United States vs. Billie Holiday.
Monumental milestones have been made this year with over 70 women receiving nominations. Female directors Emerald Fennell and Chloé Zhao break through the previous record of only one woman being nominated for Directing in the same year. Zhau is the first woman of color to be nominated in this category.
The 93rd Oscars will air on April 25 on ABC at 8 p.m. ET/ 5 p.m. PT.
Here is the full list of nominees:
Performance by an actor in a leading role
Riz Ahmed in "Sound of Metal"
Chadwick Boseman in "Ma Rainey's Black Bottom"
Anthony Hopkins in "The Father"
Gary Oldman in "Mank"
Steven Yeun in "Minari"

Performance by an actor in a supporting role
Sacha Baron Cohen in "The Trial of the Chicago 7"
Daniel Kaluuya in "Judas and the Black Messiah"
Leslie Odom, Jr. in "One Night in Miami…"
Paul Raci in "Sound of Metal"
Lakeith Stanfield in "Judas and the Black Messiah"

Performance by an actress in a leading role
Viola Davis in "Ma Rainey's Black Bottom"
Andra Day in "The United States vs. Billie Holiday"
Vanessa Kirby in "Pieces of a Woman"
Frances McDormand in "Nomadland"
Carey Mulligan in "Promising Young Woman"

Performance by an actress in a supporting role
Maria Bakalova in "Borat Subsequent Moviefilm: Delivery of Prodigious Bribe to American Regime for Make Benefit Once Glorious Nation of Kazakhstan"
Glenn Close in "Hillbilly Elegy"
Olivia Colman in "The Father"
Amanda Seyfried in "Mank"
Yuh-Jung Youn in "Minari"

Best animated feature film of the year
"Onward" Dan Scanlon and Kori Rae
"Over the Moon" Glen Keane, Gennie Rim and Peilin Chou
"A Shaun the Sheep Movie: Farmageddon" Richard Phelan, Will Becher and Paul Kewley
"Soul" Pete Docter and Dana Murray
"Wolfwalkers" Tomm Moore, Ross Stewart, Paul Young and Stéphan Roelants

Achievement in cinematography
"Judas and the Black Messiah" Sean Bobbitt
"Mank" Erik Messerschmidt
"News of the World" Dariusz Wolski
"Nomadland" Joshua James Richards
"The Trial of the Chicago 7" Phedon Papamichael

Achievement in costume design
"Emma" Alexandra Byrne
"Ma Rainey's Black Bottom" Ann Roth
"Mank" Trish Summerville
"Mulan" Bina Daigeler
"Pinocchio" Massimo Cantini Parrini

Achievement in directing
"Another Round" Thomas Vinterberg
"Mank" David Fincher
"Minari" Lee Isaac Chung
"Nomadland" Chloé Zhao
"Promising Young Woman" Emerald Fennell

Best documentary feature
"Collective" Alexander Nanau and Bianca Oana
"Crip Camp" Nicole Newnham, Jim LeBrecht and Sara Bolder
"The Mole Agent" Maite Alberdi and Marcela Santibáñez
"My Octopus Teacher" Pippa Ehrlich, James Reed and Craig Foster
"Time" Garrett Bradley, Lauren Domino and Kellen Quinn

Best documentary short subject
"Colette" Anthony Giacchino and Alice Doyard
"A Concerto Is a Conversation" Ben Proudfoot and Kris Bowers
"Do Not Split" Anders Hammer and Charlotte Cook
"Hunger Ward" Skye Fitzgerald and Michael Scheuerman
"A Love Song for Latasha" Sophia Nahli Allison and Janice Duncan

Achievement in film editing
"The Father" Yorgos Lamprinos
"Nomadland" Chloé Zhao
"Promising Young Woman" Frédéric Thoraval
"Sound of Metal" Mikkel E. G. Nielsen
"The Trial of the Chicago 7" Alan Baumgarten

Best international feature film of the year
"Another Round" Denmark
"Better Days" Hong Kong
"Collective" Romania
"The Man Who Sold His Skin" Tunisia
"Quo Vadis, Aida?" Bosnia and Herzegovina

Achievement in makeup and hairstyling
"Emma" Marese Langan, Laura Allen and Claudia Stolze
"Hillbilly Elegy" Eryn Krueger Mekash, Matthew Mungle and Patricia Dehaney
"Ma Rainey's Black Bottom" Sergio Lopez-Rivera, Mia Neal and Jamika Wilson
"Mank" Gigi Williams, Kimberley Spiteri and Colleen LaBaff
"Pinocchio" Mark Coulier, Dalia Colli and Francesco Pegoretti

Achievement in music written for motion pictures (Original score)
"Da 5 Bloods" Terence Blanchard
"Mank" Trent Reznor and Atticus Ross
"Minari" Emile Mosseri
"News of the World" James Newton Howard
"Soul" Trent Reznor, Atticus Ross and Jon Batiste

Achievement in music written for motion pictures (Original song)
"Fight For You" from "Judas and the Black Messiah" Music by H.E.R. and Dernst Emile II; Lyric by H.E.R. and Tiara Thomas
"Hear My Voice" from "The Trial of the Chicago 7" Music by Daniel Pemberton; Lyric by Daniel Pemberton and Celeste Waite
"Husavik" from "Eurovision Song Contest: The Story of Fire Saga" Music and Lyric by Savan Kotecha, Fat Max Gsus and Rickard Göransson
"Io Sì (Seen)" from "The Life Ahead (La Vita Davanti a Se)" Music by Diane Warren; Lyric by Diane Warren and Laura Pausini
"Speak Now" from "One Night in Miami…" Music and Lyric by Leslie Odom, Jr. and Sam Ashworth

Best motion picture of the year
"The Father" David Parfitt, Jean-Louis Livi and Philippe Carcassonne, Producers
"Judas and the Black Messiah" Shaka King, Charles D. King and Ryan Coogler, Producers
"Mank" Ceán Chaffin, Eric Roth and Douglas Urbanski, Producers
"Minari" Christina Oh, Producer
"Nomadland" Frances McDormand, Peter Spears, Mollye Asher, Dan Janvey and Chloé Zhao, Producers
"Promising Young Woman" Ben Browning, Ashley Fox, Emerald Fennell and Josey McNamara, Producers
"Sound of Metal" Bert Hamelinck and Sacha Ben Harroche, Producers
"The Trial of the Chicago 7" Marc Platt and Stuart Besser, Producers

Achievement in production design
"The Father" Production Design: Peter Francis; Set Decoration: Cathy Featherstone
"Ma Rainey's Black Bottom" Production Design: Mark Ricker; Set Decoration: Karen O'Hara and Diana Stoughton
"Mank" Production Design: Donald Graham Burt; Set Decoration: Jan Pascale
"News of the World" Production Design: David Crank; Set Decoration: Elizabeth Keenan
"Tenet" Production Design: Nathan Crowley; Set Decoration: Kathy Lucas

Best animated short film
"Burrow" Madeline Sharafian and Michael Capbarat
"Genius Loci" Adrien Mérigeau and Amaury Ovise
"If Anything Happens I Love You" Will McCormack and Michael Govier
"Opera" Erick Oh
"Yes-People" Gísli Darri Halldórsson and Arnar Gunnarsson

Best live action short film
"Feeling Through" Doug Roland and Susan Ruzenski
"The Letter Room" Elvira Lind and Sofia Sondervan
"The Present" Farah Nabulsi
"Two Distant Strangers" Travon Free and Martin Desmond Roe
"White Eye" Tomer Shushan and Shira Hochman

Achievement in sound
"Greyhound" Warren Shaw, Michael Minkler, Beau Borders and David Wyman
"Mank" Ren Klyce, Jeremy Molod, David Parker, Nathan Nance and Drew Kunin
"News of the World" Oliver Tarney, Mike Prestwood Smith, William Miller and John Pritchett
"Soul" Ren Klyce, Coya Elliott and David Parker
"Sound of Metal" Nicolas Becker, Jaime Baksht, Michelle Couttolenc, Carlos Cortés and Phillip Bladh

Achievement in visual effects
"Love and Monsters" Matt Sloan, Genevieve Camilleri, Matt Everitt and Brian Cox
"The Midnight Sky" Matthew Kasmir, Christopher Lawrence, Max Solomon and David Watkins
"Mulan" Sean Faden, Anders Langlands, Seth Maury and Steve Ingram
"The One and Only Ivan" Nick Davis, Greg Fisher, Ben Jones and Santiago Colomo Martinez
"Tenet" Andrew Jackson, David Lee, Andrew Lockley and Scott Fisher

Adapted screenplay
"Borat Subsequent Moviefilm: Delivery of Prodigious Bribe to American Regime for Make Benefit Once Glorious Nation of Kazakhstan" Screenplay by Sacha Baron Cohen & Anthony Hines & Dan Swimer & Peter Baynham & Erica Rivinoja & Dan Mazer & Jena Friedman & Lee Kern; Story by Sacha Baron Cohen & Anthony Hines & Dan Swimer & Nina Pedrad
"The Father" Screenplay by Christopher Hampton and Florian Zeller
"Nomadland" Written for the screen by Chloé Zhao
"One Night in Miami…" Screenplay by Kemp Powers
"The White Tigers" Written for the screen by Ramin Bahrani

Original screenplay
"Judas and the Black Messiah" Screenplay by Will Berson & Shaka King; Story by Will Berson & Shaka King and Kenny Lucas & Keith Lucas
"Minari" Written by Lee Isaac Chung
"Promising Young Woman" Written by Emerald Fennell
"Sound of Metal" Screenplay by Darius Marder & Abraham Marder; Story by Darius Marder & Derek Cianfrance
"The Trial of the Chicago 7" Written by Aaron Sorkin
(Exclusive)'David Makes Man' Star Arlen Escarpeta Talks Joining Season 2, Black Masculinity, and Working with Director Tarell Alvine McCraney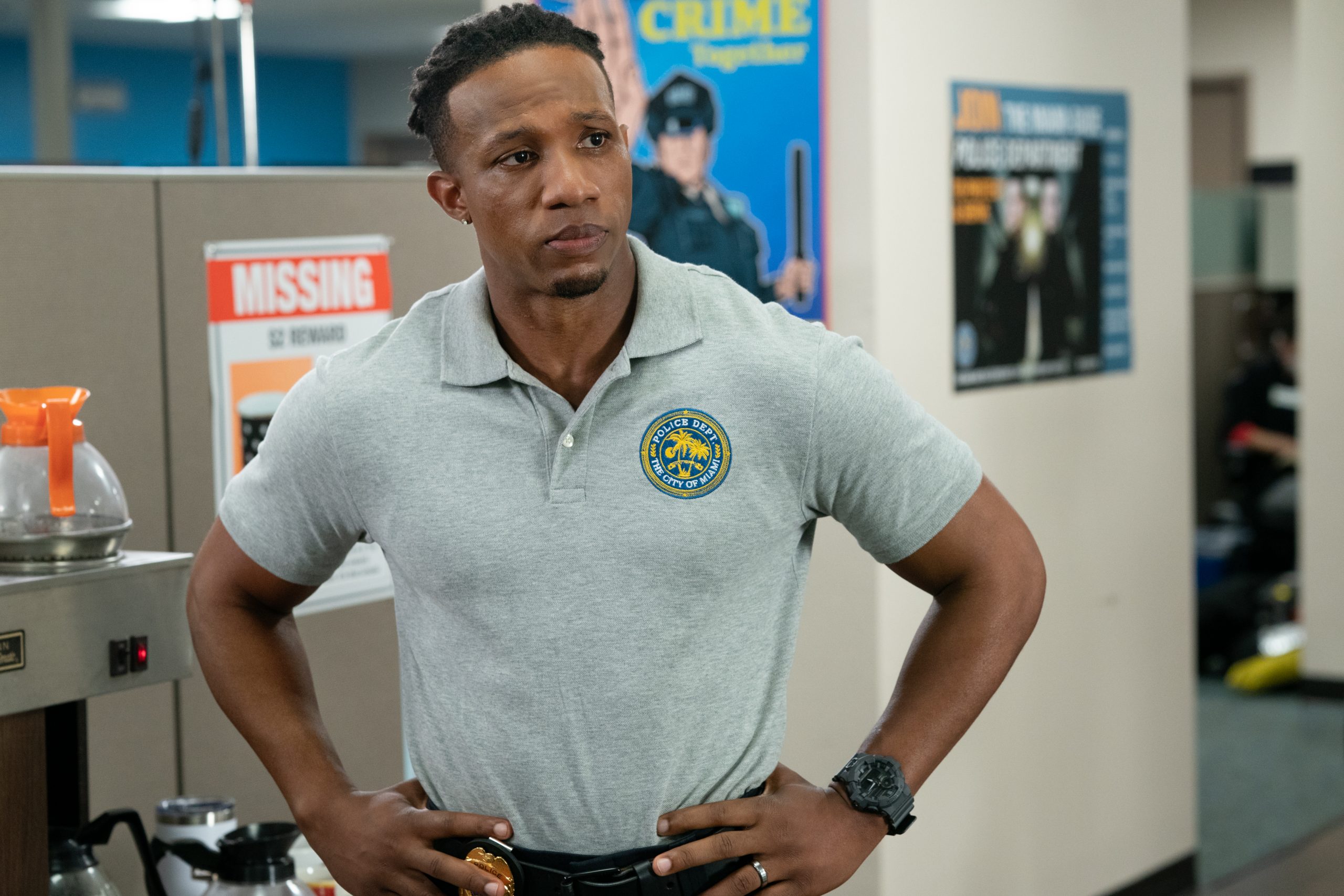 by Betti Halsell
No one could have painted a picture of Black masculinity more accurately than Oprah Winfrey Network's (OWN) TV drama David Makes Man. The series encapsulates the quality of life and its aftermath surrounding men in the Black Community.
Narrated through the lens of a brilliant male character, the audience digests a visual dissertation of unspoken experiences that shape young boys into men. Arlen Escarpeta plays JG, the younger brother of the protagonist. The Oath actor breaks down the message behind the series and the strength of silent love that happens within the masculine gender.
David Makes Man first streamed on HBO max, but OWN has picked up season two. Director Tarell Alvine McCraney (Moonlight) grasped the eerie tones of movies like A Beautiful Mind and Six Sense, and concocted the internal struggle of a caged life as a young minority, raised below the poverty line. The viewers meet David (Kwame Patterson) as a young adult, a silent and solemn adolescent, but his thoughts are amplified enough to take over his reality.
Jonathan Greg nicknamed J.G. (Escarpeta) has a different level of mental compression and unwavering love for his brother. He is the peaceful flute playing above the overpowering orchestra that is David's mind. Escarpeta breaks down that love, and the slew of unspoken nuances that are carefully placed throughout the series, to alert the audience: more was said than just words.
David Makes Man is a story of a young adult with no visual assurance of making out of his situation alive, coming into the power of his mind, and then aligning himself with success. The audience has a personal view of one's personal struggle with their gifts and the application of their power after it's gained. David battles many versions of himself in hopes of finding peace in his internal war.
JG (Escarpeta) represents another angle of warfare, one that includes him and his projection of life to other people. The local cop is currently at a crossroads in his love life. Catching up with an old flame brings out his organic nature. However, he already created a sanctity with his wife and teenage daughter. Escarpeta's character is metaphorically facing a three-headed beast that breathes fire. Between his wife, daughter, and the old flame, someone is guaranteed to be burned by his next decision.
David Makes Man so far has won the Peabody Award of Entertainment. Full episodes are available on OWN's streaming service, with new episodes out on Tuesdays, 9/8c.
Sex and the City revival adds Nicole Ari Parker, Karen Pittman, and Sarita Choudhury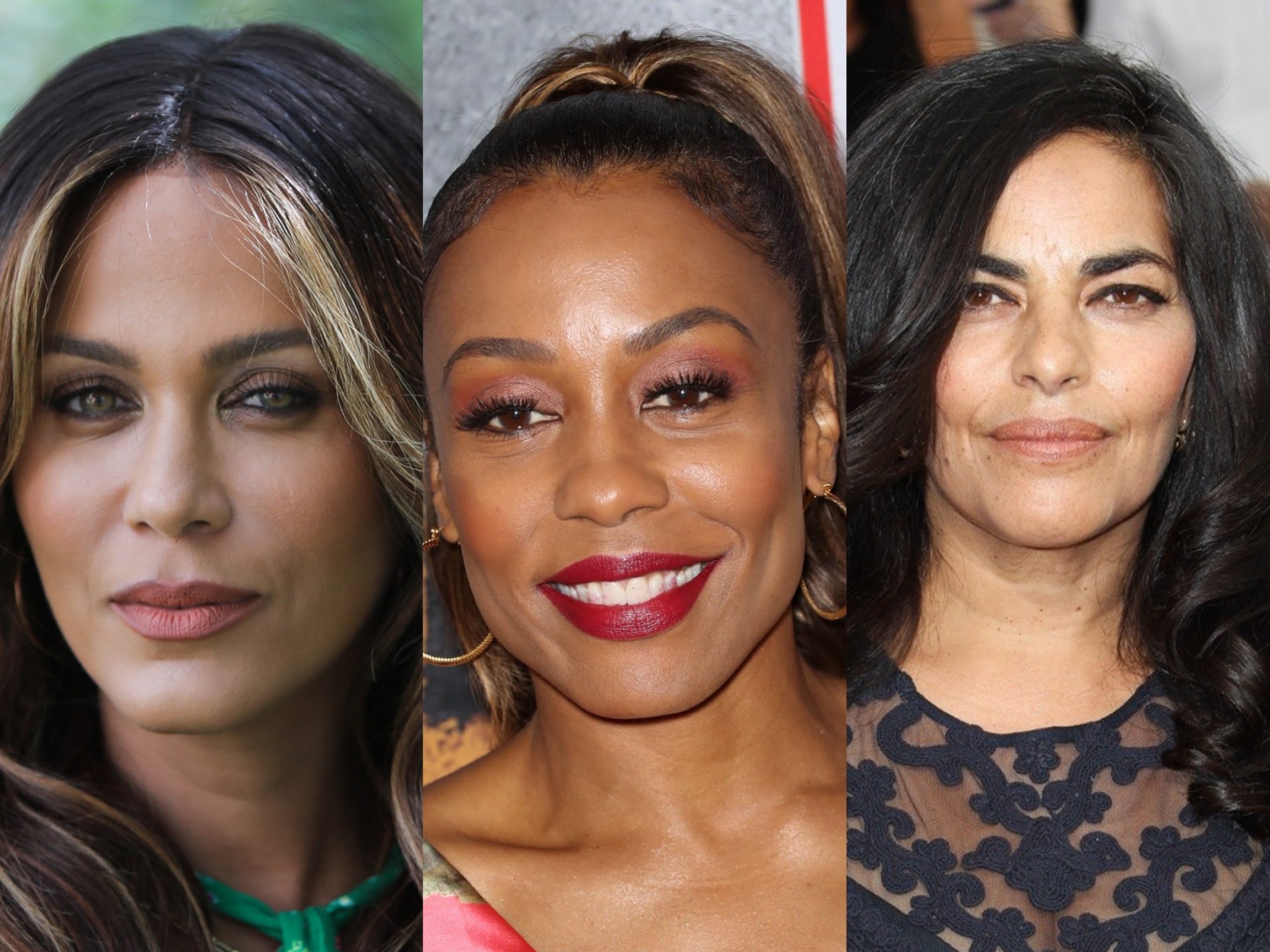 And Just Like That, HBO's upcoming Sex and The City revival is bringing new characters into the world of Carrie, Miranda, and Charlotte. Nicole Ari Parker, Karen Pittman, and Sarita Choudhury have joined the cast.
According to EW, Parker (Empire, Chicago P.D.) will play Lisa Todd Wexley, a Park Avenue mother of three. Choudhury (Mississippi Masala) will play Seema Patel, a single, self-made powerhouse Manhattan real estate broker. And Pittman (The Morning Show) will appear as Dr. Nya Wallace, a brilliant, yet challenging Columbia Law professor.
The decision to add the trio was made by HBO's chief Casey Bloys, producer/star Sara Jessica Parker and showrunner Michael Patrick King. Bloys told TV Line earlier this year they did not want "to tell a story with all-white writers or an all-white cast," and the creators "being very, very conscious about understanding that [the show's] New York has to reflect the way New York looks today."
The And Just Like That cast also includes Sex and The City's Chris Noth, David Eigenberg, Mario Cantone, Willie Garson, and Evan Handler.
The revival is currently in production in New York. HBO Max has not yet set a premiere date.
Vivica A. Fox, Clifton Powell, and Christina Cooper To Star In Mann Robinson's New Series 'On Ten'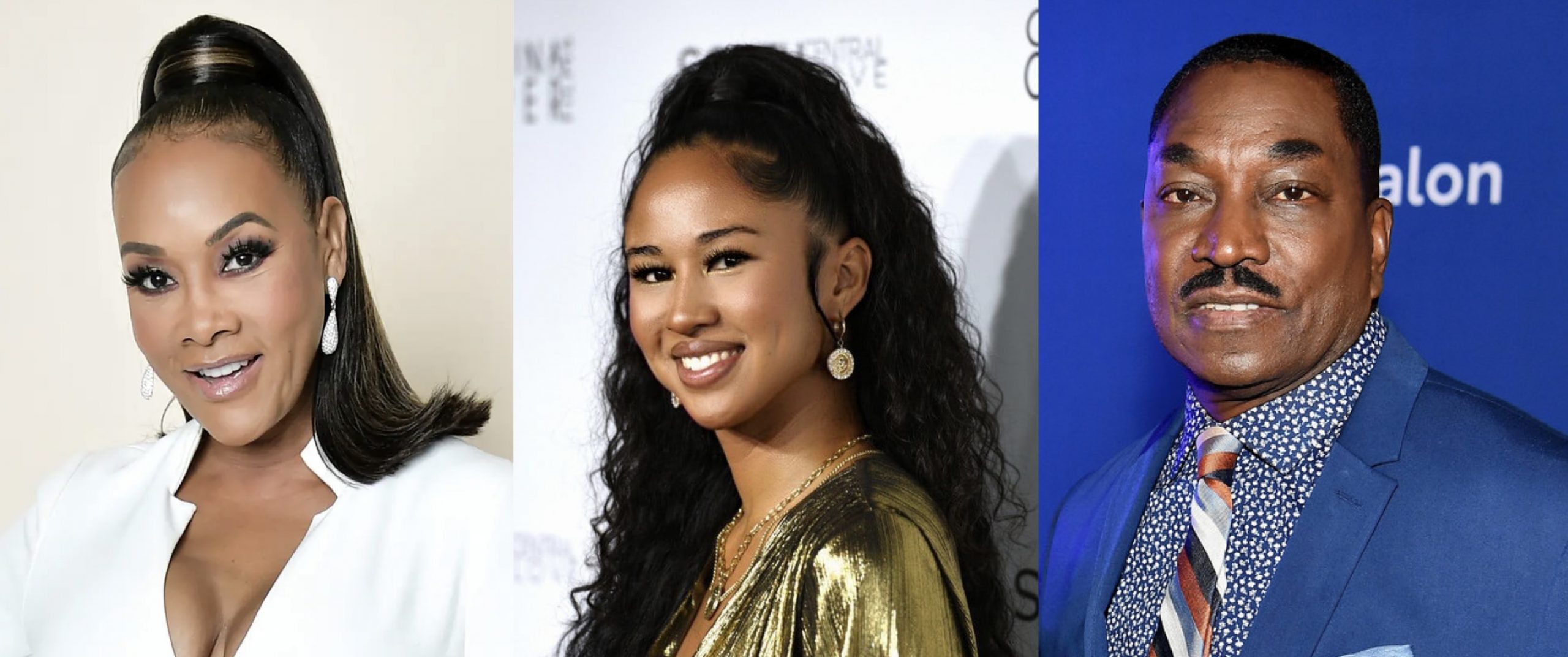 Atlanta, GA. – Director and producer Mann Robinson is teaming up with multi-talented actress and TV personality Torrei Hart on a one-of-a-kind drama series titled On Ten.
The series cannot be compared to any other show on television. The audience is introduced to Osaris Warlock, a gifted young man who sees the truest potential of his urban surroundings. He goes to business school to hone his innate ability to grow an empire.
The goal he sets out for himself is to turn his hood into the next Black Wall Street. He enlists his longtime girlfriend, Ebony (played by Christina Cooper), as his right hand and starts to buy the block back. However, The closer the couple gets to the goal, the more challenging it becomes. They both soon find out that you also have to be a killer to be effective.
Warlock's master plan stems from watching his mother struggle with having a lack of resources, which fell adjacent to him recently learning about the massacre in Tulsa, OK. As a result, the young man is now hellbent on growing a strong financial structure for his community by riding the fine line between illegal and legitimized business practices.
NAACP Image Awards winner Vivica A. Fox was tapped for this project as Mayor Brown. Her schedule has been tightly woven, as she also headlines two FOX SOUL shows – Cocktails With Queens on Mondays and FOX SOUL's The Screening Room.
Another heavyweight, ABFF winner Clifton Powell, has joined the cast. He will assume the role of Agent Morphan.
Talented newcomer Cooper will portray Ebony, Warlock's girlfriend. This will mark her first official series as a regular. The actress is taking Hollywood by storm, working in multiple areas of filmmaking. In 2019, the Los Angeles native directed and produced South Central Love, a visual message calling for an end to gun violence – a cause close to her heart, as she pulled from her experiences growing up in South Central LA.
Cooper is also a model and entrepreneur. She owns a women's wear collection inspired by her Jamaican roots called Island Gal.
The cast of On Ten's debut season will also include Sean Blakemore (Motives), E. Roger Mitchell (Full Count) and Michael Emory, Reality TV star and attorney Phaedra Parks, Instagram influencer and entrepreneur Jayda Wayda, acting legend Darius McCrary, and many more.
Robinson fortified his talents as a filmmaker and is well known in the Black entertainment circuit for his most recent projects: Super Turnt, Fruits of the Heart, and Troubled Waters (which aired on BET her & BET Plus). The director's debut film K.A.R.M.A. was released in the early 2000s. Soon after, he dived into producing hit independent films and series. By 2012, Robinson began to put together the strategy to direct On Ten, his TV drama, in multiple locations – Detroit, New York, and Atlanta.
The bulk of the upcoming series will be filmed in Atlanta, where Robinson has built a 20,000 square ft space – Mann Robinson Studios – a fully-equipped creative space, a central hub for high-quality projects produced in Georgia.
Robinson's co-producer, Hart, who will also star in the series, has been building her career as a comedian, writer, producer, and beauty business mogul. She launched her Youtube comedy channel, "PrettyFunnyFish," in 2012, which had rocket-fueled growth in popularity.
Hart's production company is vetted under the same name and captured the attention of business tycoon Russell Simmons. In partnership with Simmons, Hart has contributed creative content for All Def's digital platform while starring and co-writing in her short films.
Hart also cooperated with Zeus Network to develop the raw and unscripted talk show Talkin Sh%t while simultaneously having a reoccurring chair on Dish Nation.
The upcoming TV series will not be Robinson and Hart's first collaboration. Both have previously worked on a drama titled TURNT and its sequel, Super Turnt.
On Ten is scheduled to go into production this summer. The dates of the season one premiere have yet to be disclosed.
---