Black Reel Awards: 'Judas and the Black Messiah', 'Ma Rainey's Black Bottom', 'One Night In Miami' – The Complete Winners List
Here are the shows, actors and production teams who won at the 21st Annual Black Reel Awards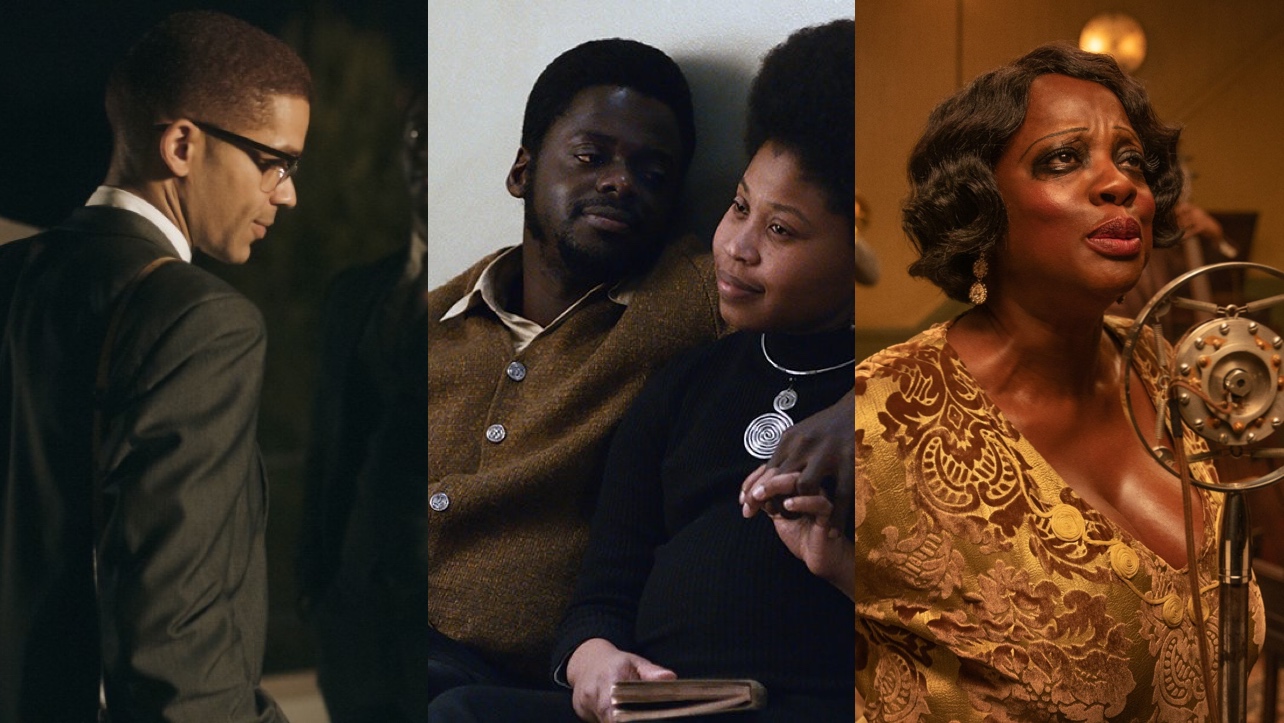 written by Betti Halsell
Judas and the Black Messiah has made a phenomenal stamp at the 21st Annual Black Reel Awards on April 11. The film was awarded for Outstanding film and featured stars Daniel Kaluuya and Dominique Fishback, receiving the title of Outstanding Supporting Actor and Outstanding Supporting Actress. The production team was celebrated as well – Charles King, Ryan Coogler, and Shaka King have become the first all-African American team to win Outstanding Picture, according to the report from Deadline. 
Other projects included Ma Rainey's Black Bottom for the iconic performance from Chadwick Boseman. He is the first posthumous winner in Black Reel Award history. The late actor received the Outstanding Actor award. Additionally, for the same film, Viola Davis took home the Outstanding Actress award for her performance.
One Night in Miami attracted a lot of attention on Sunday as they picked up five awards: for Outstanding Director, Outstanding Emerging Director, Outstanding Ensemble, Outstanding Breakthrough Actor, and Outstanding Song.
Included in the wins was the animated film Soul – the first animated film to win an Outstanding Score. Black Reel Awards founder was quoted by Deadline, "What an unprecedented year it was for Black filmmakers and creatives, and I'm delighted that this year's winners reflected the historic nature of Black Cinema. We are honored to have this year's class of winners join the rich history of those acknowledged in the past as they stand on the shoulders of Black Cinematic giants who paved the way."
The Black Reel Awards (BRAs) was hosted by the Foundation for the Augmentation of African-Americans in Film (FAAAF), recognizing the talent in the Black community and highlighting the cinematic achievements of the African diaspora on an international level.
Awards are given by the total vote of the Foundation's membership. Category winners earn a copy of a statuette, the Black Reel Award. This tradition started in 2000, in Washington D.C, with the FAAAF organization.
See the full list of the 2020 winners shown below:
Outstanding Film Judas and the Black Messiah | Charles D. King, Ryan Cooler, and Shaka King
Outstanding Actor Chadwick Boseman | Ma Rainey's Black Bottom
Outstanding Actress Viola Davis | Ma Rainey's Black Bottom
Outstanding Supporting Actor Daniel Kaluuya | Judas and the Black Messiah
Outstanding Supporting Actress Dominique Fishback | Judas and the Black Messiah
Outstanding Director Regina King | One Night in Miami
Outstanding Screenplay Radha Blank | The 40-Year-Old Version
Outstanding Documentary Time | Garrett Bradley
Outstanding Ensemble One Night in Miami | Kimberly Hardin
Outstanding Foreign-Language Film Night of the Kings | Philippe Lacote (Senegal)
Outstanding Score Soul | Trent Reznor, Atticus Ross & Jon Batiste
Outstanding Original Song Speak Now (One Night in Miami) | Leslie Odom, Jr.
Outstanding Breakthrough Performance, Male Kingsley Ben-Adir | One Night in Miami
Outstanding Breakthrough Performance, Female Andra Day | The U.S. vs. Billie Holiday
Outstanding Voice Performance Jamie Foxx | Soul
Outstanding Independent Film The 40-Year-Old Version | Radha Blank
Outstanding Independent Documentary Mr. Soul! | Melissa Haizlip
Outstanding Independent Short Canvas | Frank E. Abney III
Outstanding Emerging Director One Night in Miami | Regina King
Outstanding First Screenplay The 40-Year-Old Version | Radha Blank
Outstanding Cinematography Malcolm & Marie | Marcell Rev
Outstanding Costume Design Jingle Jangle: A Christmas Journey | Michael Wilkinson
'The Man From Toronto' Trailer: Kevin Hart and Woody Harrelson Star In Action-Packed Comedy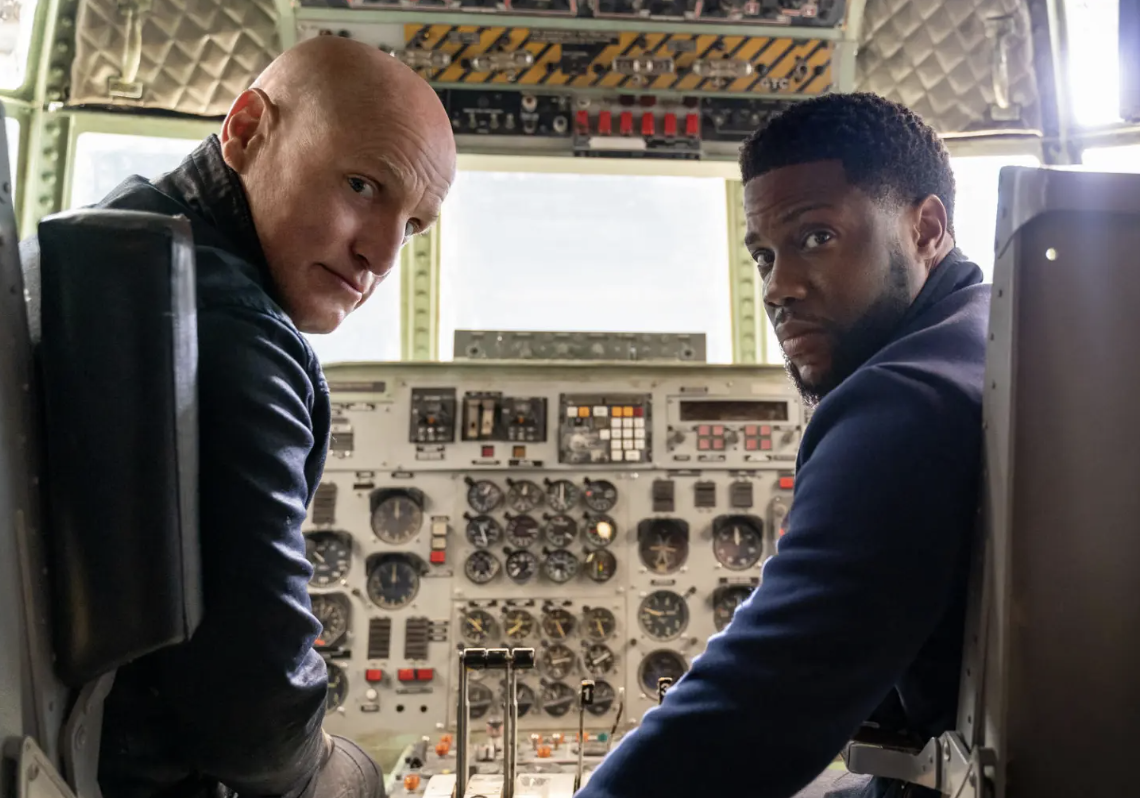 Kevin Hart and Woody Harrelson star in Netflix's upcoming action-packed comedy dropping on Netflix on June 24.
A case of mistaken identity arises after a screw-up sales consultant and the world's deadliest assassin—known only as The Man from Toronto— run into each other at a holiday rental.
'Bid For Love': BET Announces Premiere Date and Releases Official Trailer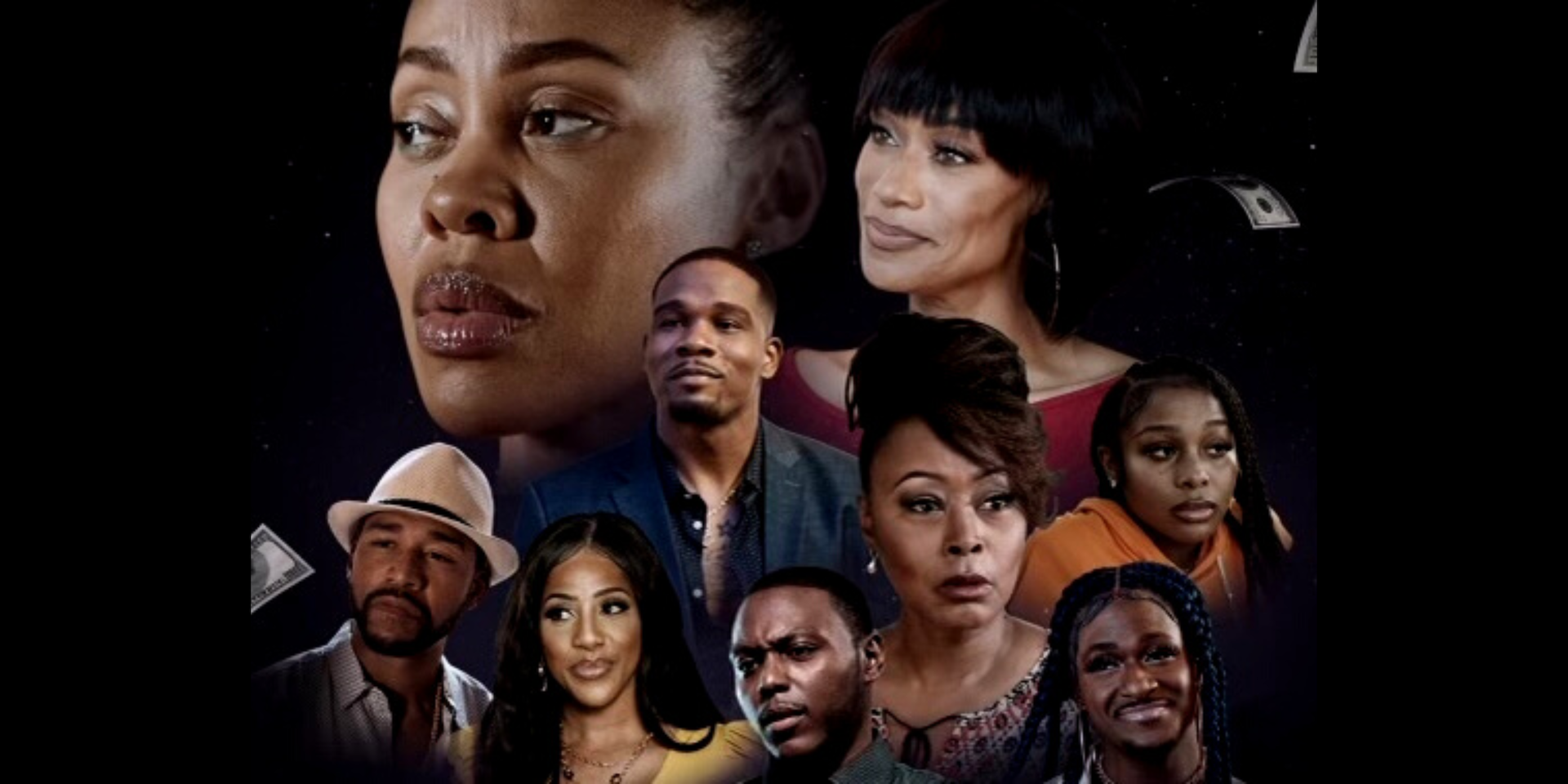 BET debuted the trailer for its upcoming original drama Bid For Love, set for a June release.
The cast includes Blue Kimble (Ruthless), Dawn Halfkenny (Saints & Sinners), Adrian Lockett (The Oval), Jermel Howard (BMF), Tami Roman (The Family Business), Nikki Dixon (First Christmas), Ptosha Storey (The Oval), Jayda Cheaves and Kwaylon Rogers.
Directed by Arthur Muhammad (Carter High), the story follows Sasha (Halfkenny) as she navigates life following a prison release. After serving time for her former drug trafficking boyfriend Memphis (Kimble), Sasha falls in love with Malik (Lockett), a generous and successful real estate entrepreneur. The man's motives for Sasha, however, are far from good. Malik slowly attempts to alienate her from family and friends as he secretly plots against her.
Bid For Love is produced by Lawainna Patterson, London Williams, Shauna D. Balfour, and Christina Cooper. The film will air on BET Her and BET+ on June 23. Watch the official trailer below.
Martin Reunion First Look Trailer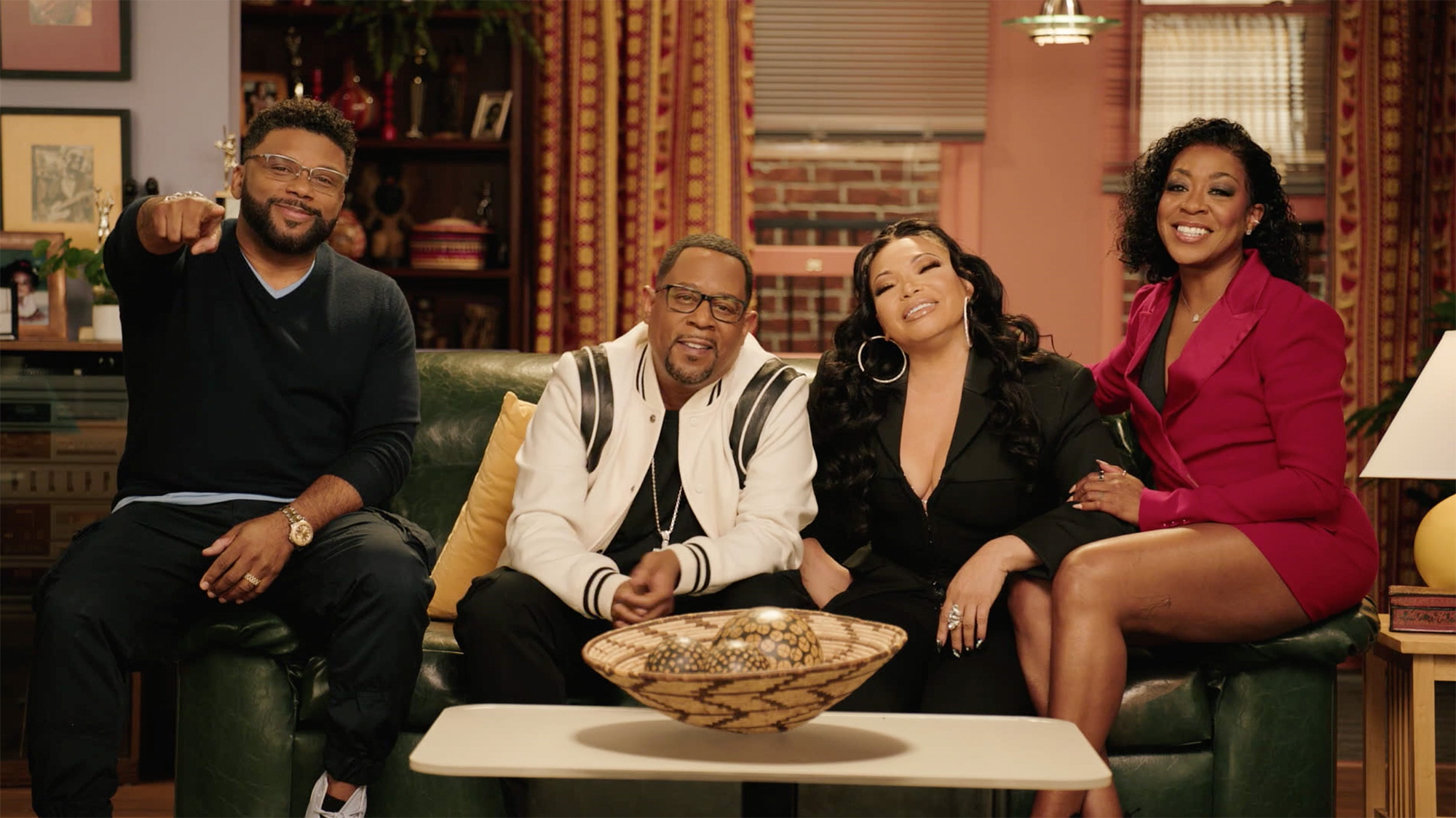 BET+ debuted the first look trailer for its highly-anticipated Martin reunion. Three decades later, the cast is reuniting for a special episode dropping on June 16.
Participating stars include Martin Lawrence, Tisha Campbell, Tichina Arnold, and Carl Anthony Payne II.
The trailer opens with a dedication to Thomas Mikal Ford, who played Tommy in the series. The actor sadly passed away in 2016 from an operation complication. He was 52.
Hosted by comedian Affion Crockett, the special will focus on the show's origin and evolution. In addition, it will feature interviews with the surviving cast, original directors, special musical performances, and behind-the-scenes must-sees.
Martin, which premiered in 1992, starred Lawrence – who played various characters, Campbell as Martin's girlfriend and later his wife, Gina; Arnold as Gina's best friend, Pam; and Martin's two best friends, Cole (Payne) and Tommy (played by the late Thomas Ford). The series concluded with season five due to the tensions between the two main cast members. People reported that Campbell sued Lawrence for "repeated and escalating sexual harassment, sexual battery, verbal abuse, and related threats" in 1997. The two later reconciled, with Campbell announcing in 2020 that she was "so glad that we're in a good place right now."