Chadwick Boseman's Widow Taylor Simone Ledward Accepts Gotham Awards Tribute in His Honor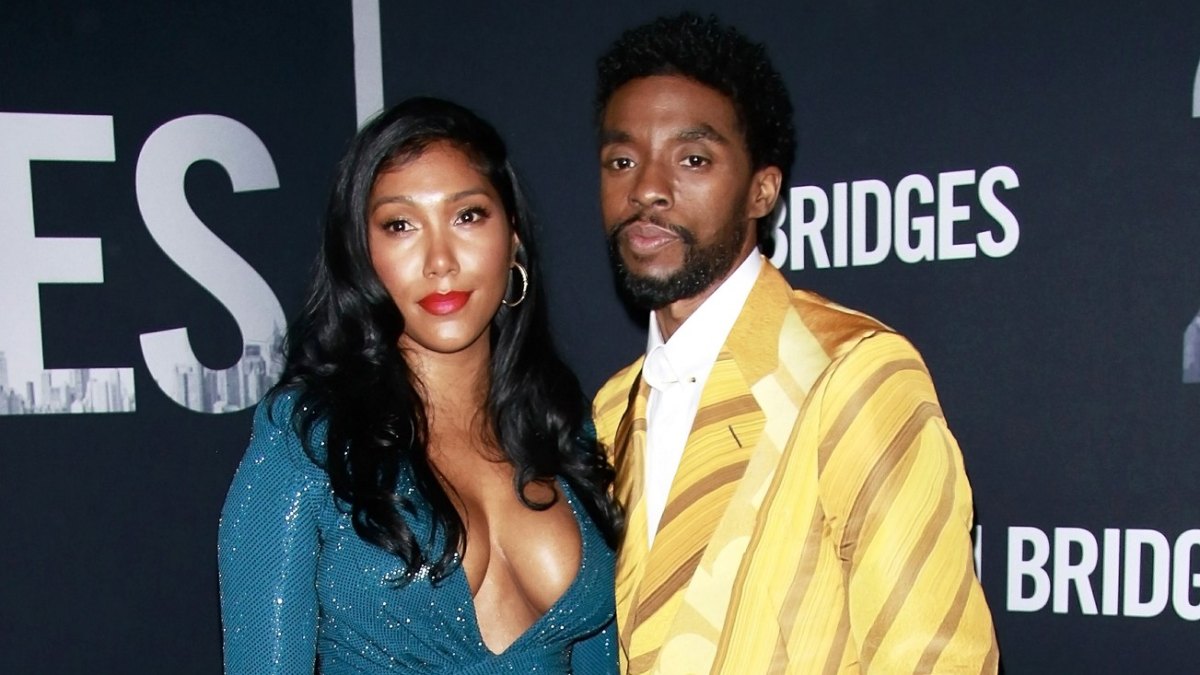 The late actor Chadwick Boseman was posthumously honored at the Gotham Awards with the Actor Tribute award on Monday night (Jan. 11). Boseman's widow, Taylor Simone Ledward, accepted the award on his behalf and spoke out for the first time since the actor's death.
"He is the most honest person I'd ever met," she said during her tearful speech. "He actively searched for it, in himself, those around him, and the moment. The truth can be a very easy thing for the self to avoid. But if one does not live in truth, then it's impossible to live life."
"So it became how he lived his life, day in and day out, imperfect but determined. He was blessed to live many lives within his concentrated one. He developed his understanding of what it meant to be the one, the none and the all. 'A vessel to be poured into and out of,' he'd said."
"He harnessed the power of letting go and letting God's love shine through. He realized that when one is able to recognize that when their strength does not come from themself, they rarely mess up. That's what he was doing when he was acting. Modeling for us a path to true fulfillment."
"May we not let his conviction be in vain. May our spirits be fertile soil for God's wisdom to fall upon. So thank you. Praise God," Ledward Boseman added.
She concluded, "It's my honor to receive this award on behalf of my husband. An acknowledgment of not only his profound work but of his impact on this industry and this world.
Chad, thank you. I love you. I am so proud of you. Keep shining your light on us. Thank you."
The Black Panther star died in August at the age of 43 from stage III colon cancer.
Chadwick Boseman's widow cries as she accepts a Gotham award in his honor. "Chad, thank you," says Simone Boseman. "Keep shining your light on us." pic.twitter.com/jQidx0Yp6c

— Kyle Buchanan (@kylebuchanan) January 12, 2021
Angelina Jolie's Daughter Zahara Will Attend an HBCU (Video)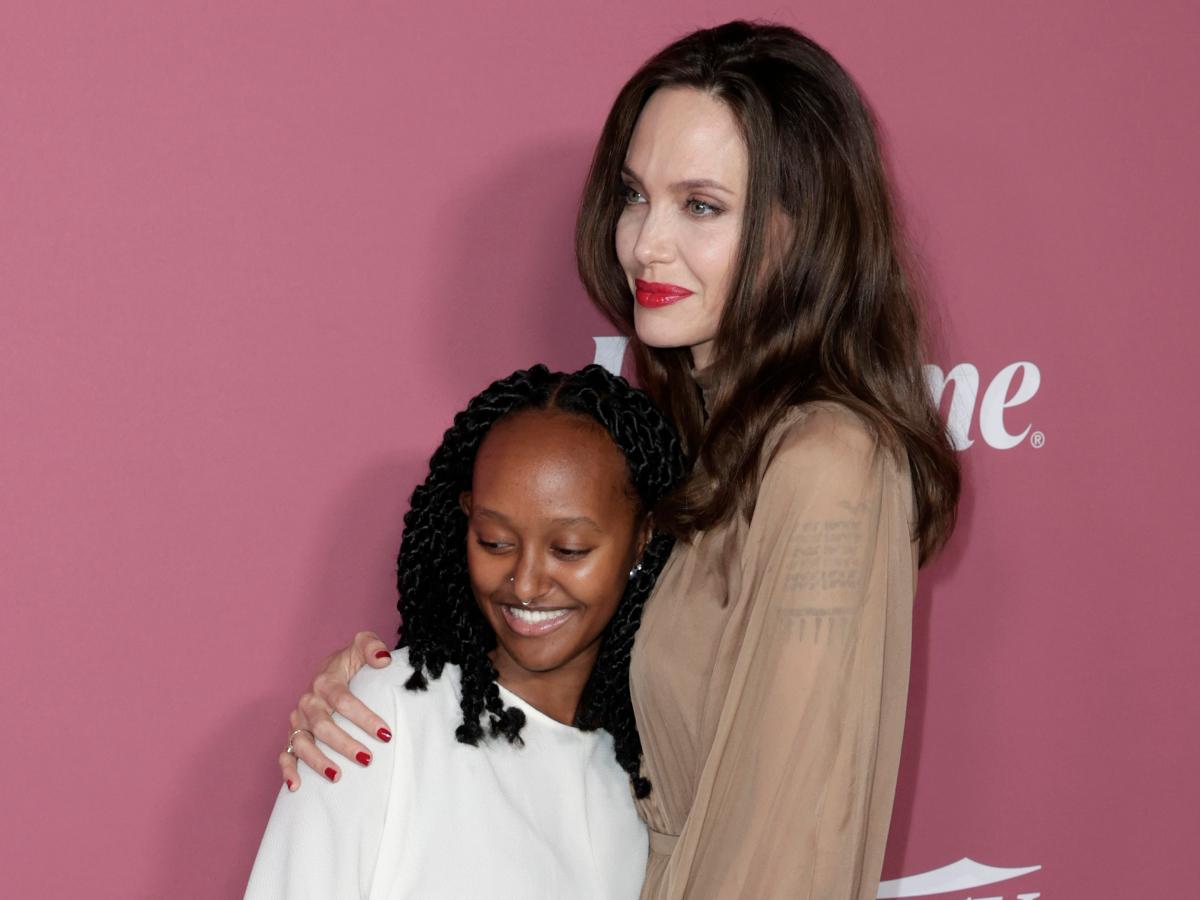 Angelina Jolie's daughter Zahara Marley Jolie-Pitt is college bound!
On Sunday, the Oscar-winning actor announced her 17-year-old will be attending Spelman College, an HBCU, this fall. Included in Jolie's post is a picture of Zahara posing with schoolmates and a caption that read,
"Zahara with her Spelman sisters! Congratulations to all new students starting this year," the mother of six wrote. "A very special place and an honor to have a family member as a new Spelman girl. #spelman #spelmancollege #spelmansisters #HBCU."
In addition to the Eternals star's post, a video taken during an alumni college event was published on TikTok. The clip, which has now gone viral, shows Jolie attempting to join in on the electric slide. You can watch it below.
'Black Panther: Wakanda Forever' Honors The Late Chadwick Boseman (Video)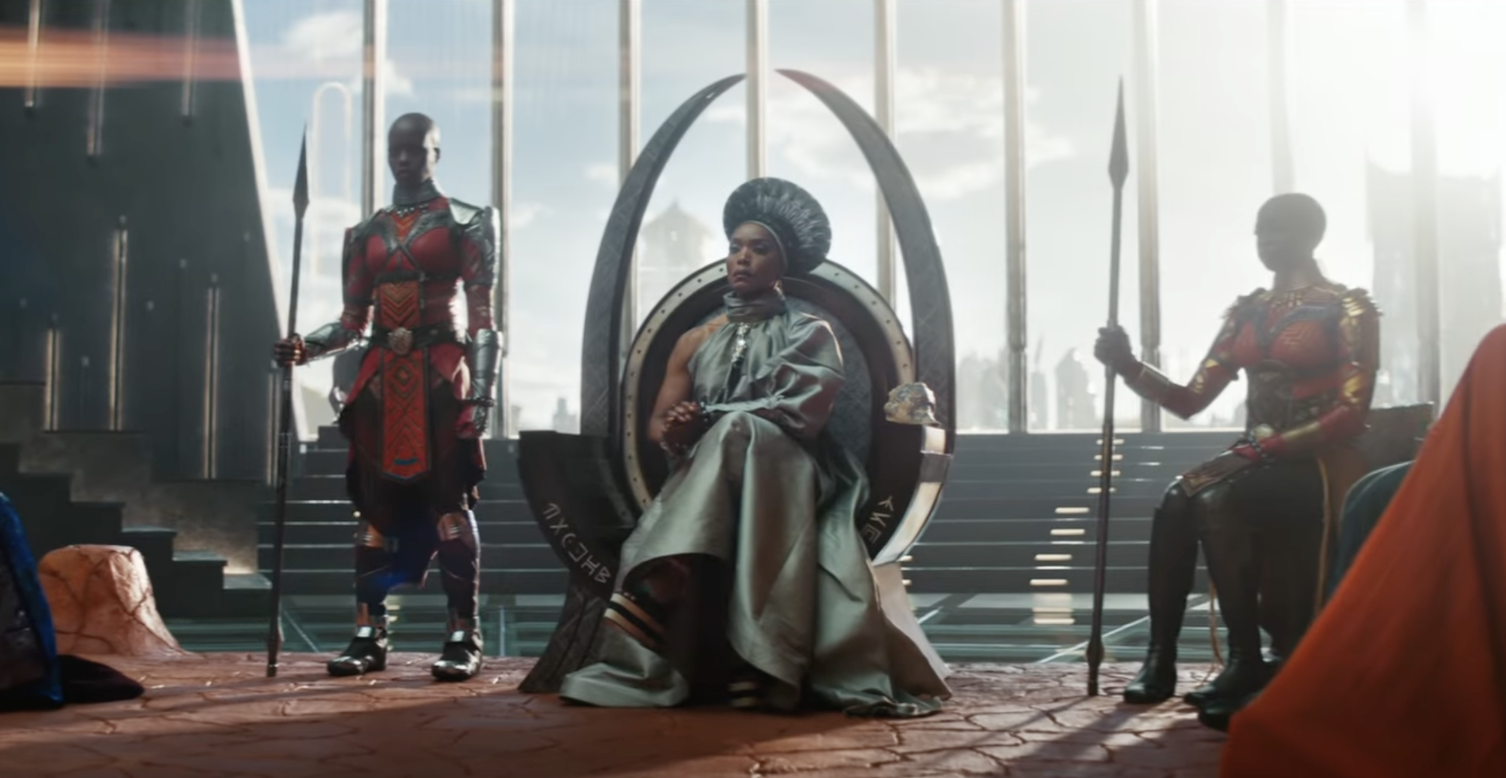 Marvel has finally released the official trailer for the highly anticipated sequel of Black Panther. The 2-minute video features new and returning characters and unveils a special tribute to Chadwick Boseman's T'Challa.
The movie is scheduled to hit theaters on November 11.
Watch the trailer above.
'The Man From Toronto' Trailer: Kevin Hart and Woody Harrelson Star In Action-Packed Comedy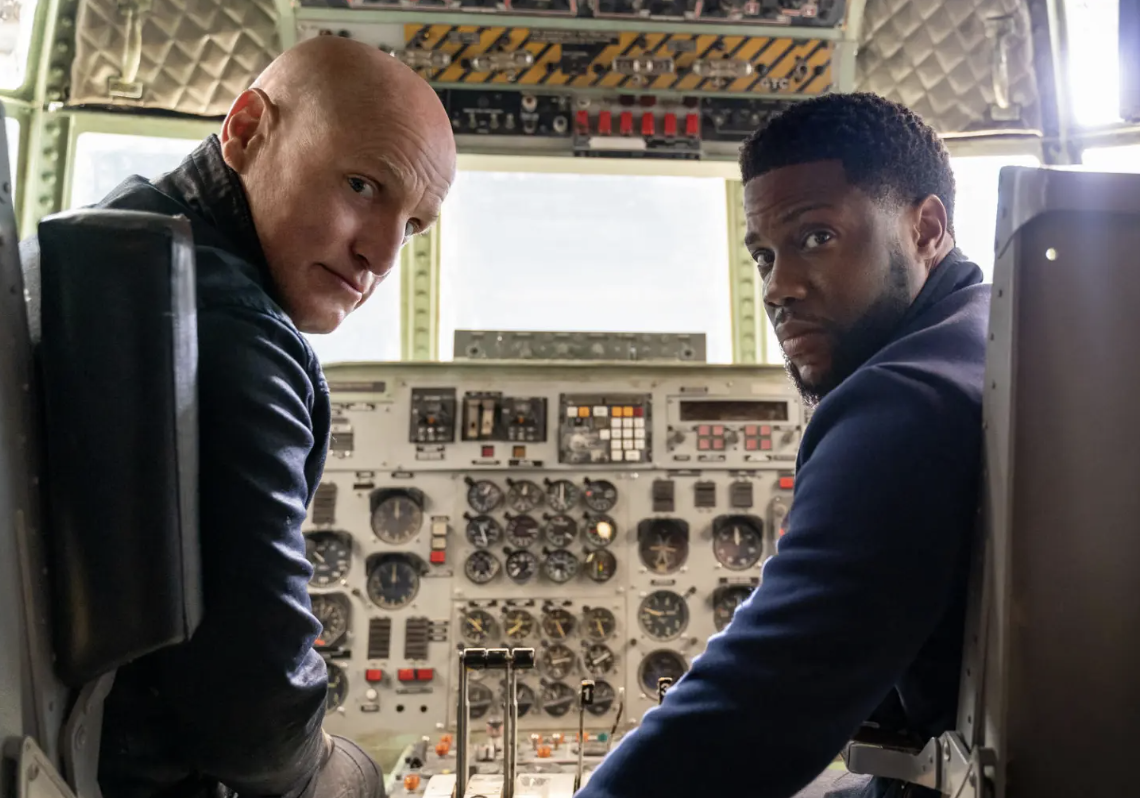 Kevin Hart and Woody Harrelson star in Netflix's upcoming action-packed comedy dropping on Netflix on June 24.
A case of mistaken identity arises after a screw-up sales consultant and the world's deadliest assassin—known only as The Man from Toronto— run into each other at a holiday rental.