'Soul': Pixar Releases New Teaser Trailer
Pixar has introduced a new minute-long teaser trailer for its upcoming animated movie Soul.
Directed by Pete Docter, Soul follows Joe, a middle-school band teacher, whose life hasn't quite gone the way he expected. His true passion is jazz, and he's good. But when he travels to another realm to help someone find their passion, he soon discovers what it means to have soul.
With the original June release date delayed due to the pandemic, Soul will now be released on November 20.
Watch the teaser trailer above.
Eddie Murphy's 'Coming 2 America' Set To Land on Amazon Prime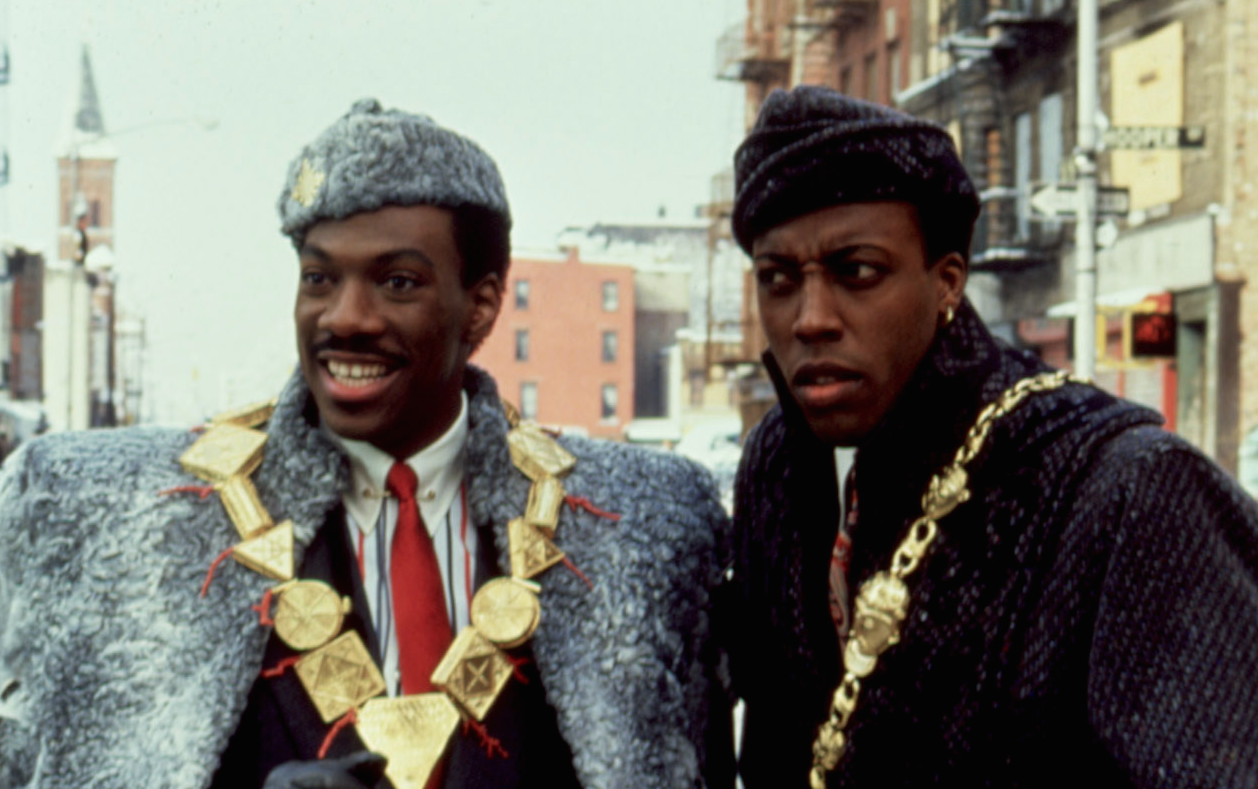 The highly anticipated sequel to Eddie Murphy's 90's classic has found a home. Variety reported that Coming 2 America's distributor Paramount Pictures is in the process of selling it to Amazon Studios for $125 million.
The original Coming to America, which came out in 1988 and grossed nearly $300 million at the worldwide box office, featured Murphy as the single African prince Akeem, who traveled to Queen in New York City to escape an arranged marriage and find real love. The brilliant cast included Arsenio Hall, James Earl Jones, Shari Headley and John Amos. All of them have reportedly reprised their roles in the sequel.
In Coming 2 America, Prince Akeem is set to become king of the fictional country of Zamunda when he discovers he has a son he never knew about in America — a street-savvy Queens native named Lavelle (Jermaine Fowler). To honor the former king's dying wish to groom his grandson as the crown prince, Akeem and Semmi travel to America again. The supporting cast includes Tracy Morgan, Leslie Jones, Kiki Layne and Wesley Snipes.
The expected streaming premiere date is December 18.
'Come Away': Watch David Oyelowo, Anna Chancellor, Gugu Mbatha-Raw and Angelina Jolie in The New Trailer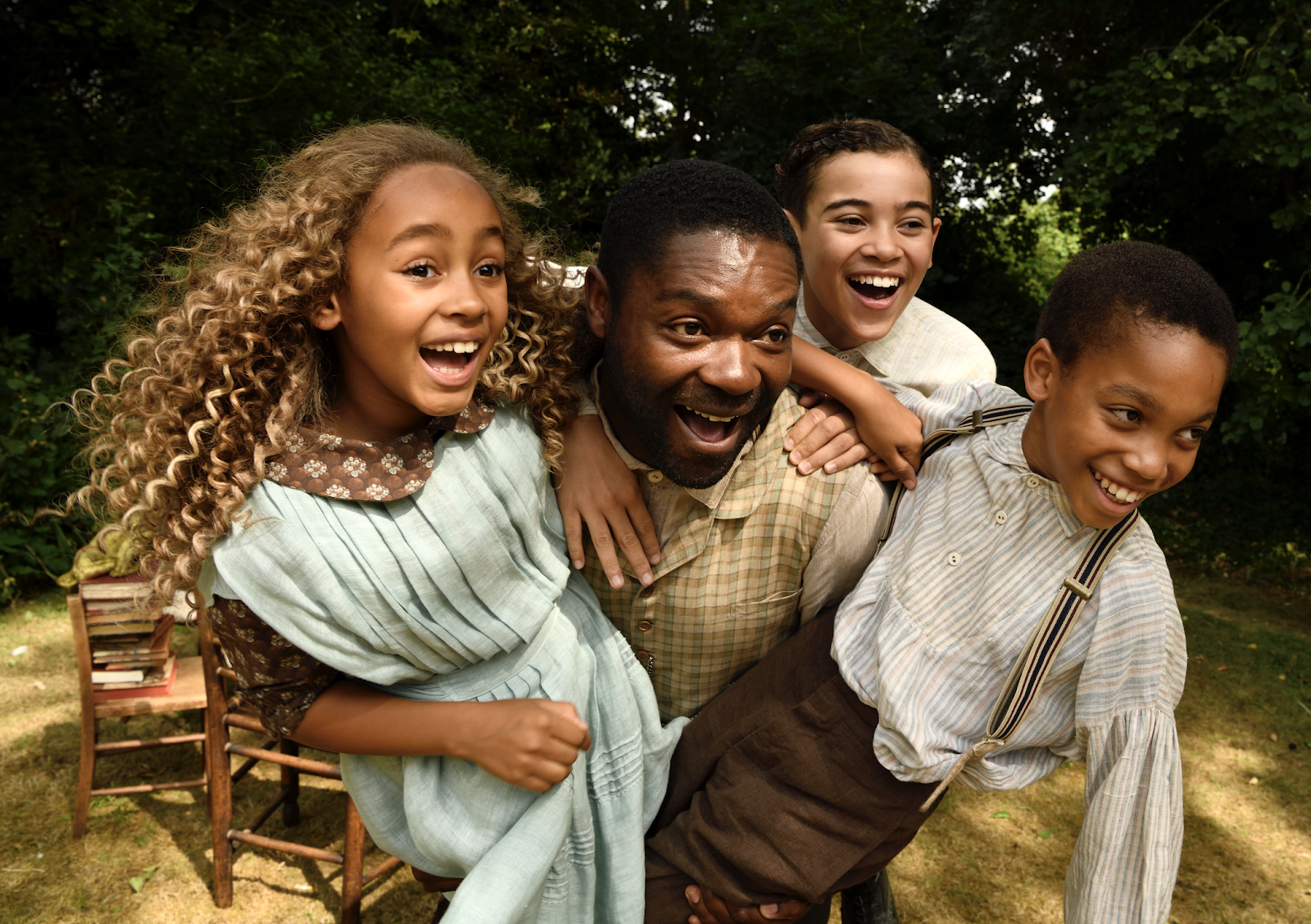 Starring NAACP Image Award winner David Oyelowo and Academy Award winner Angelina Jolie, this imaginative origin story follows two of the most beloved characters in literature – Peter Pan (played by Jordan A. Nash), Alice in Wonderland (Keira Chansa), joined by their older sibling David (Reece Yates) as they let their imaginations run wild one blissful summer in the English countryside.
Encouraged by their parents Jack and Rose (Oyelowo and Jolie), the kids' make-believe tea parties, sword fights and pirate ship adventures come to an abrupt end when tragedy strikes. Peter, eager to prove himself a hero to his grief-stricken and financially-struggling parents, journeys with Alice to London, where they try to sell a treasured heirloom to the sinister pawnshop owner known as C.J. (David Gyasi). Returning home, Alice seeks temporary refuge in a wondrous rabbit hole while Peter permanently escapes reality by entering a magical realm as leader of the "Lost Boys."
The upcoming fantasy drama is directed by Brenda Chapman (The Prince of Egypt) and written by Marissa Kate Goodhill.
Come Away is scheduled to premiere on November 13, 2020 in theaters and on demand. Check out the official trailer above.
Jessica Chastain and Lupita Nyong'o are Members of an All-Female International Spy Team
The first trailer for Universal's newest women-led film THE 355, an espionage thriller starring Jessica Chastain, Lupita N'yongo, Penélope Cruz, Bingbing Fan, and Diane Kruger, has dropped and it looks exhilarating.
Synopsis: When a top-secret weapon falls into mercenary hands, wild card CIA agent Mason "Mace" Brown (Jessica Chastain) will need to join forces with rival badass German agent Marie (Diane Kruger, In the Fade), former MI6 ally and cutting-edge computer specialist Khadijah (Lupita Nyong'o), and skilled Colombian psychologist Graciela ( Penélope Cruz) on a lethal, breakneck mission to retrieve it, while also staying one step ahead of a mysterious woman, Lin Mi Sheng (Bingbing Fan, X-Men: Days of Future Past), who is tracking their every move.
The 355 is scheduled to premiere on January 15. Watch the full trailer above.