'Dad Stop Embarrassing Me!': Jamie Foxx Rejoins The Sitcom Ranks in New Netflix Series
Before he became an Oscar-winning film actor, Jamie Foxx worked on the small screen. He got his start in Keenen Ivory Wayans' sketch comedy series In Living Color before landing his own sitcom, The Jamie Foxx Show, in 1996.
Now, many years later, the actor returns to his sitcom roots with the new Netflix show Dad Stop Embarrassing Me! which will premiere on April 14. The comedy series is inspired by Foxx's relationship with his oldest daughter, Corinne.
Watch the trailer below.
Starz Releases Official Trailer for 'Run The World' Season 2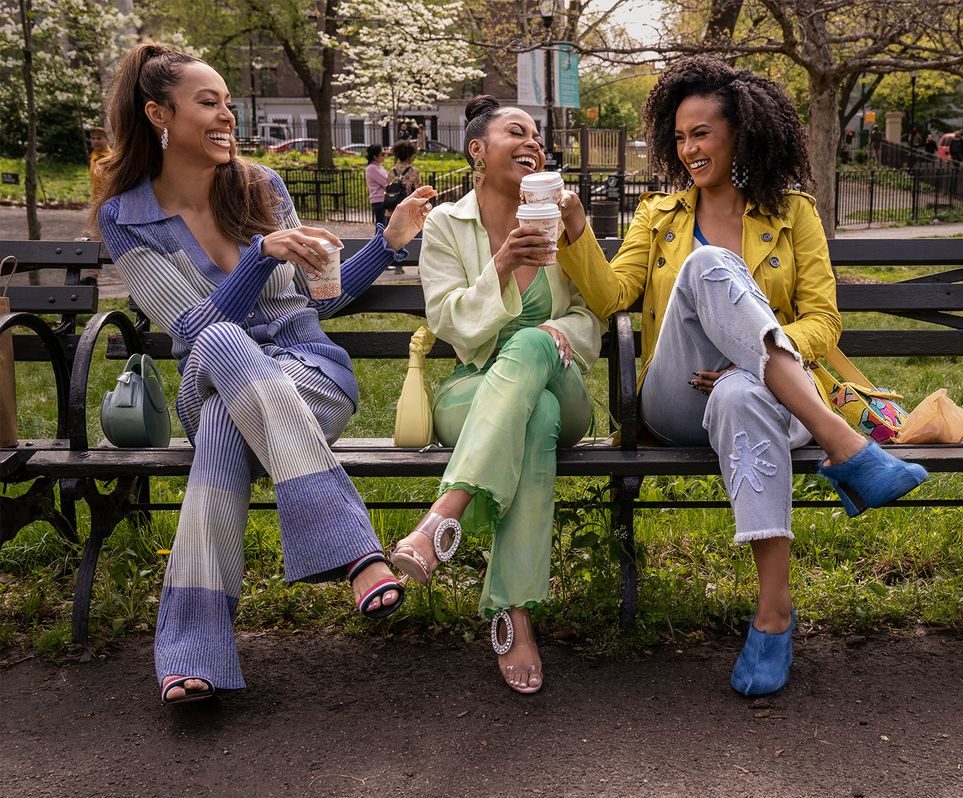 The squad is back! Starz dropped the new trailer for 'Run The World' season 2, and it looks like our favorite NYC girls are in for more fun and drama. Bresha Webb, Amber Stevens West, and Corbin Reid are reprising their roles as Renee, Whitney, and Sondi, respectively. Andrea Bordeaux (who played Ella in Season 1) departed the show over the COVID-19 vaccine mandate.
The new season will follow the "euphoric highs and heartbreaking lows that Whitney, Renee, and Sondi must endure in their pursuit of world domination," says the official synopsis. "Whitney must follow the road of self-discovery to thrive in her life with or without Ola, while Renee and Sondi must decide what they truly want out of life — both in love and their careers. Whether they reunite with a past love, taste the life of a millionaire, or see their career take off in a radical new direction, these powerful Black women, fortified by their impenetrable friendship, won't let anything get in their way."
The new episodes of 'Run the World' will premiere on Friday, May 26.
'The Best Man: Final Chapters' Trailer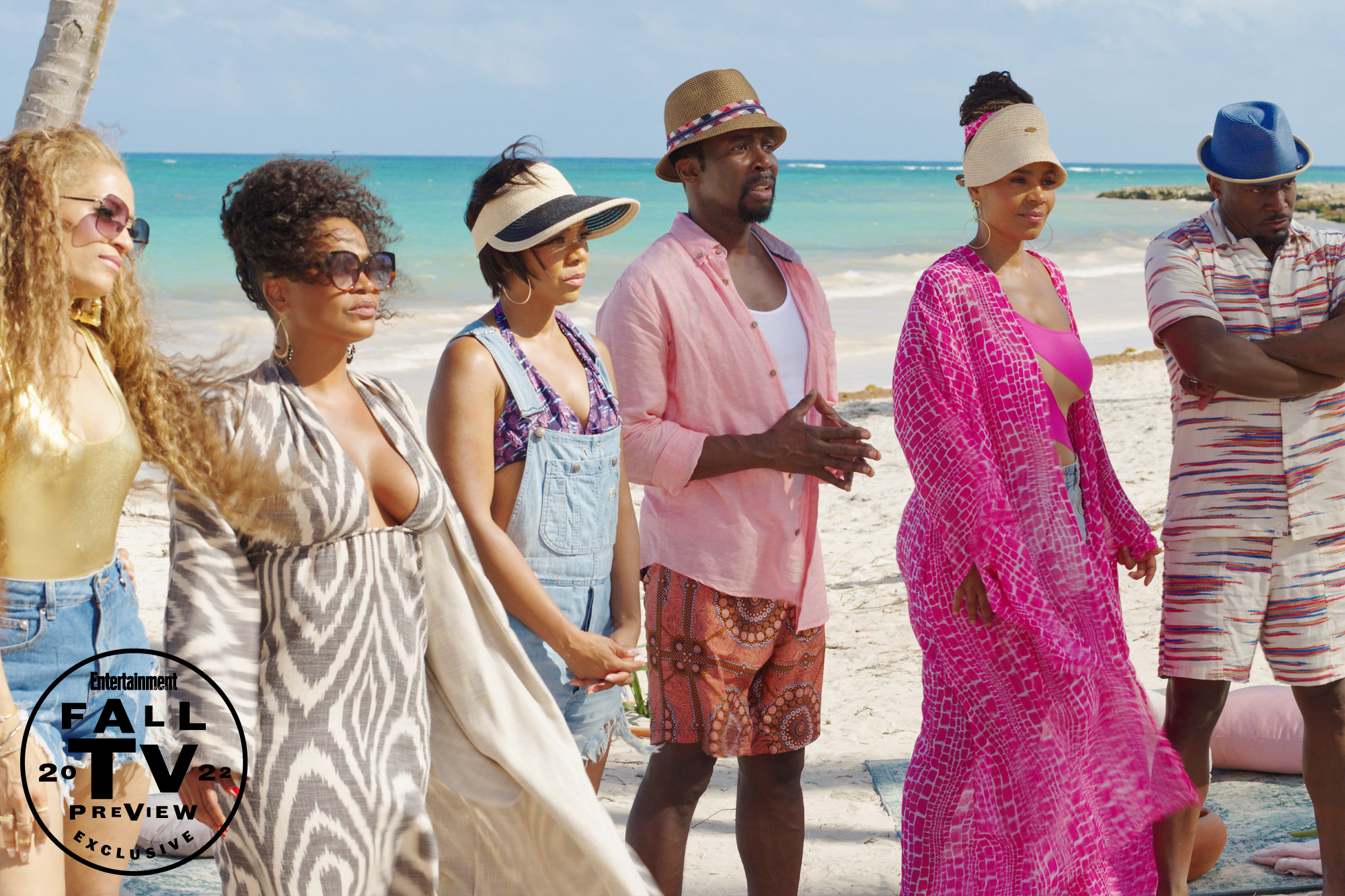 Based on The Best Man film franchise the upcoming limited series will catch up with Harper (Taye Diggs), Robyn (Sanaa Lathan), Jordan (Nia Long), Lance (Morris Chestnut), Quentin(Terrence Howard), Shelby (Melissa De Sousa), Candace (Regina Hall), and Murch (Harold Perrineau) as their relationships evolve and past issues resurface.
Written and directed by Malcolm D. Lee, the creator of the franchise, The Best Man: Final Chapters was filmed in multiple locations, including New York, New Jersey and the Dominican Republic.
"I am very excited to bring these iconic characters back to the fans who have supported us through this franchise," said Lee when the series was first announced. "We are thrilled to deliver everything one would expect from this group of friends in 'The Best Man' universe and take them through their final chapters."
The Peacock limited series will premiere all eight episodes December 22. Watch the trailer in the video posted above.
Martin Reunion First Look Trailer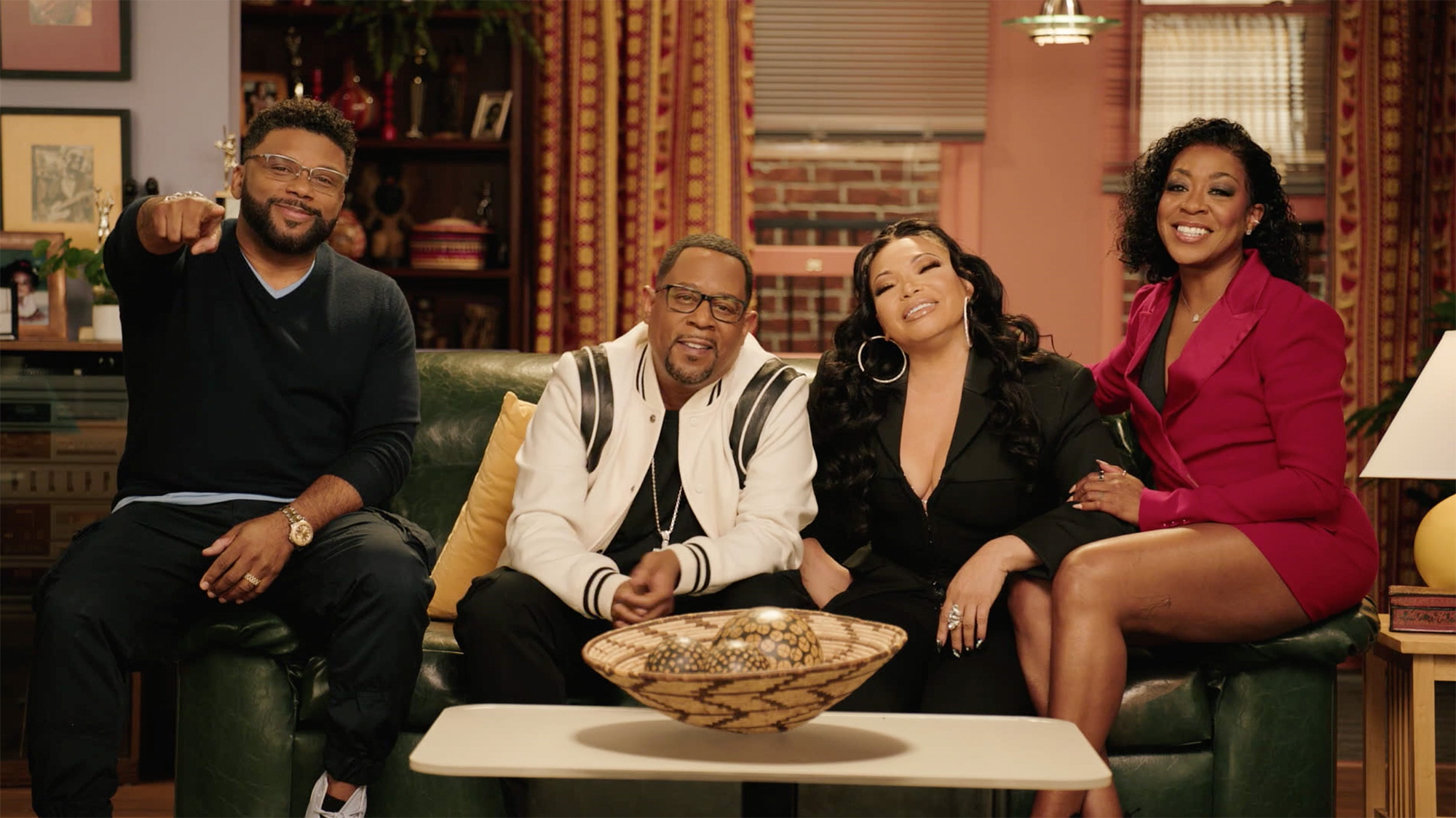 BET+ debuted the first look trailer for its highly-anticipated Martin reunion. Three decades later, the cast is reuniting for a special episode dropping on June 16.
Participating stars include Martin Lawrence, Tisha Campbell, Tichina Arnold, and Carl Anthony Payne II.
The trailer opens with a dedication to Thomas Mikal Ford, who played Tommy in the series. The actor sadly passed away in 2016 from an operation complication. He was 52.
Hosted by comedian Affion Crockett, the special will focus on the show's origin and evolution. In addition, it will feature interviews with the surviving cast, original directors, special musical performances, and behind-the-scenes must-sees.
Martin, which premiered in 1992, starred Lawrence – who played various characters, Campbell as Martin's girlfriend and later his wife, Gina; Arnold as Gina's best friend, Pam; and Martin's two best friends, Cole (Payne) and Tommy (played by the late Thomas Ford). The series concluded with season five due to the tensions between the two main cast members. People reported that Campbell sued Lawrence for "repeated and escalating sexual harassment, sexual battery, verbal abuse, and related threats" in 1997. The two later reconciled, with Campbell announcing in 2020 that she was "so glad that we're in a good place right now."