'Tyler Perry's The Oval' Renewed for Season 3 by BET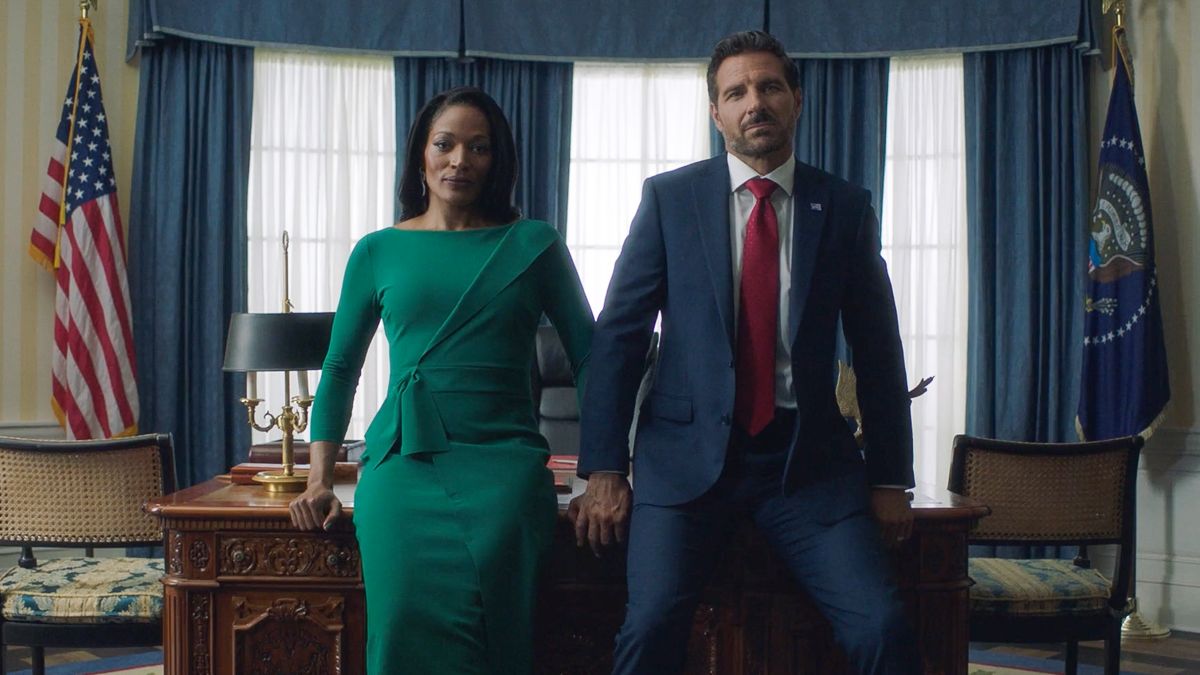 Shortly after Tyler Perry's The Oval aired its 22-episode second season, the political drama has been renewed for season 3 by BET.
The Oval tells the stories of a fictional White House from the staff to the first family – President Hunter Franklin (Ed Quinn), First lady Victoria Franklin (Kron Moore), the first biracial couple to occupy the White House, and their children Gayle (Paige Hurd) and Jason (Daniel Croix Henderson). 
The show's ensemble cast also includes Javon Johnson, Ptosha Storey, Vaughn Hebron, Teesha Renee, Lodric Collins, Ciera Payton, Taja V. Simpson, Walter Fauntleroy, Brad Benedict, Travis Cure, Matthew Law, Bill Barrett, and Derek A. Dixon.
Season 3 is scheduled to start production at Tyler Perry Studios in Atlanta, GA later this year. It joins Tyler Perry's Sistas, which also recently was renewed for a third season by BET.
'Atlanta' Seasons 3 & 4 Will Film Back-To-Back in March; Donal Glover Leave FX for Amazon
Will Donald Glover's recently announced Amazon deal impact the future of the show?
The award-winning series Atlanta will reportedly start filming seasons 3 and 4 back-to-back in March. Per THR, this is being done to get the show back to our screens as soon as possible.
Atlanta follows Princeton-dropout-turned-music-manager Earn (Glover), his cousin Alfred (Brian Tyree Henry), a rising rapper named Paper Boi, as they navigate the local hip-hop scene.  Lakeith Stanfield and Zazie Beetz also star in the series that last aired in May 2018, concluding season 2.
Along with the news of the show starting production for its final seasons (as of now), came the news of Glover exiting his overall deal with FX for a multiple-year, eight-figure overall deal with Amazon. How will that affect Atlanta, you ask? It will not. And although the FX series has not been renewed beyond season 4, Glover's contract with Amazon, reportedly, has a "carve-out" that will allow him to work on Atlanta beyond season 4 if he chooses to do so.
The new episodes of Atlanta's season 3 are expected to air in late 2021.
First Look at Jodie Turner-Smith as Anne Boleyn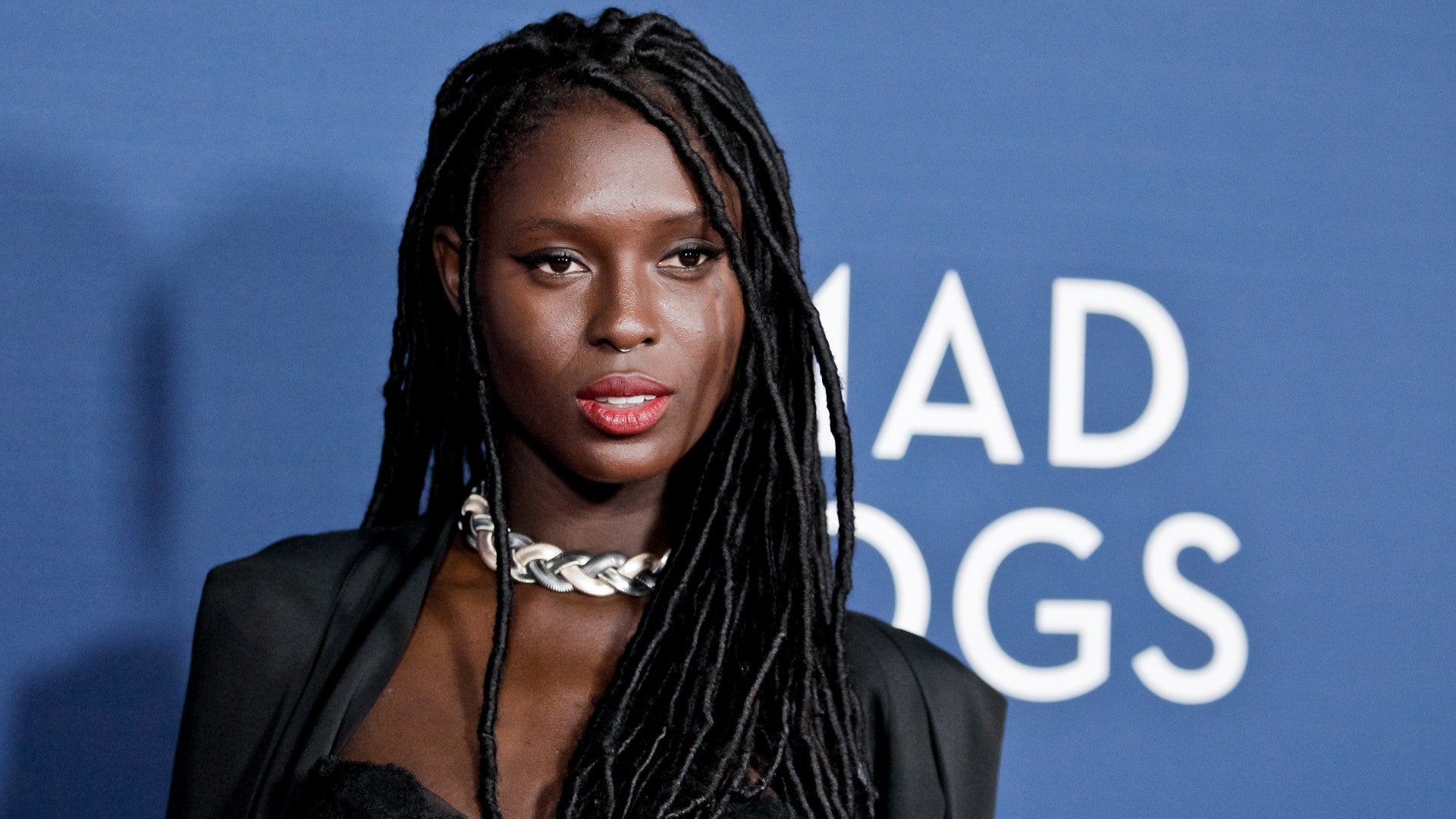 Queen & Slim star Jodie Turner-Smith is portraying the Tudor queen Anne Boleyn — the most notorious of Henry VIII's wives, in a three-part psychological thriller titled Anne Boleyn. The drama will air on Channel 5.
According to Variety, Anne Boleyn "will explore the final months of Boleyn's life from her perspective, as she struggles to secure a future for her daughter and challenge the powerful patriarchy closing in around her. The series will depict the key moments that cause Anne to topple, reflecting her strength, fatal vulnerabilities and determination to be an equal among men."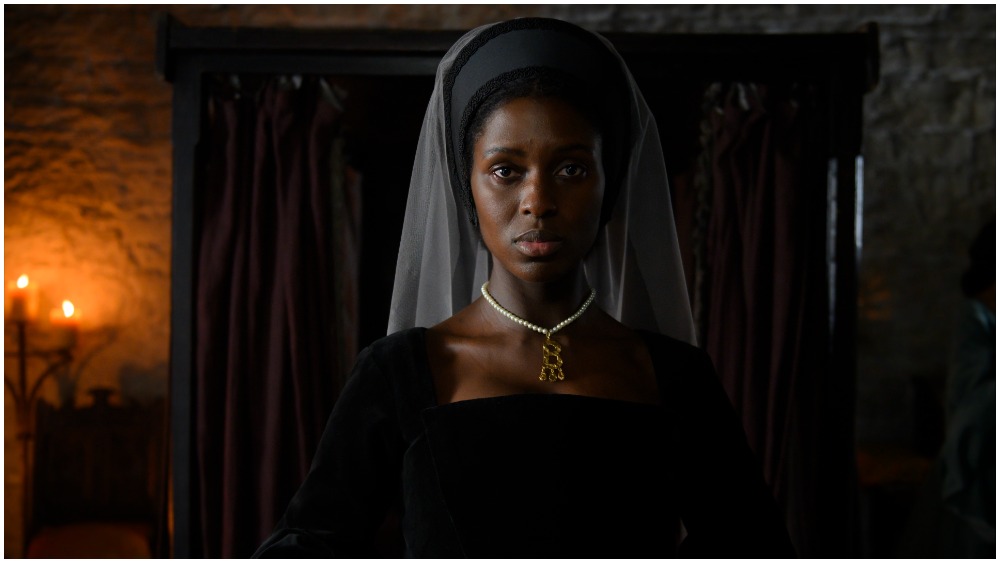 The cast includes Paapa Essiedu (I May Destroy You, Gangs of London), Mark Stanley (White House Farm), Lola Petticrew (Dating Amber), Barry Ward (White Lines, Des), Jamael Westman (West End's Hamilton), Amanda Burton (Silent Witness), and Thalissa Teixeira (Two Weeks to Live).
The show wrapped production in December, and will air later this year.
'All American' Bre-Z on playing Coop and making original music for The CW's hit series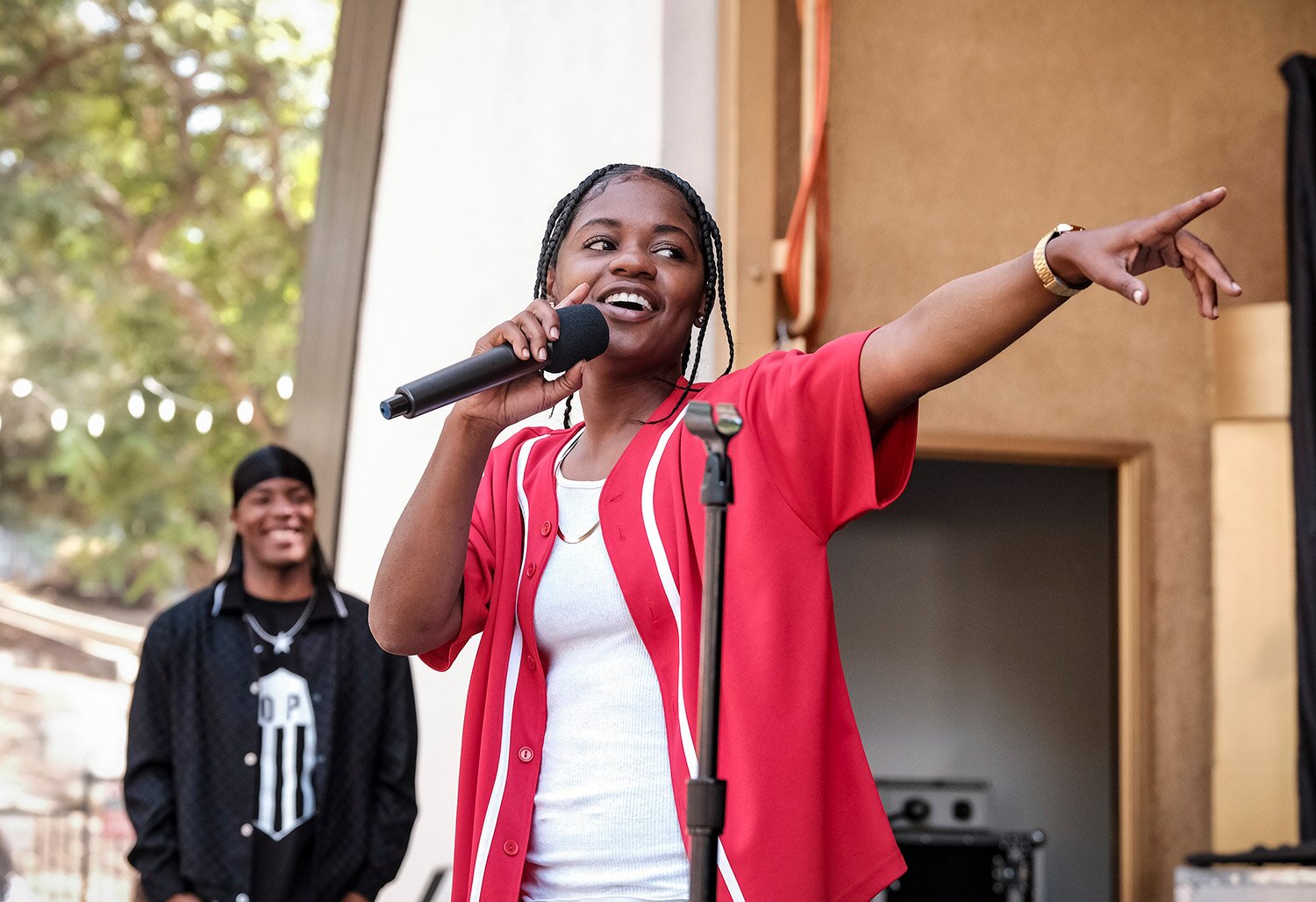 Starring in All American has been a rewarding experience for Bre-Z, an actress and musician, who is not just playing a Crenshaw teen rapper on screen, but also gets to share her own musical talent through Coop, a role that she says was a perfect fit for her. With the fourth episode of season 3 airing on Monday (Feb. 8), Coop will return with more original music, a new record titled Family Over Everything.
HM: You are so gifted. Is acting, music and arts in general something you had around you growing up?
Bre-Z: It's just something I picked up in my early teenage years. I don't have anyone in my family who is, I guess you could say, a professional entertainer but I had family members singing in the choir and stuff like that.
HM: And when it comes to acting, how did that come about?
Bre-Z: I was a barber first. I was cutting hair one time and someone came to me and recommended that I go on an audition based on this character doing music. I was just like 'okay'.
Honestly, didn't know anything about that world of television or film, but I did it, I got the role and truly fell in love with it. And I was like 'wow I could do this". I've been doing it and learning as I go along and watching other professionals. I had the pleasure of working with so many big actors of our time, and just working across from them or alongside them made me feel like I was where I was supposed to be.
HM: Any great advice from the big actors you worked with?
Bre-Z: Terrence Howard [Bre-Z's co-star on 'Empire'] would always tell me just to trust myself and trust my natural instinct. And I think that's something I carry with me every day. And I think it's one of the best [pieces of] advice.
HM: At this point of your life what comes first music or acting and why?
Bre-Z: Music. It's there, it's not going anywhere. I work on it daily. It's hard to put it on number 1 with so much filming going on but when filming is done, it's number 1.
HM: What are you working on currently? Are you making music, are you filming?
Bre-Z: I'm actually doing both. I am finishing up my album, just tying loose ends on that and we are in production for season 3 [of All American]. So I am filming and working on my music whatever time I can get.
HM: In the first two seasons of the show, your character was focused on her friendships, relationships, and family. What Coop's journey will be like in season 3?
Bre-Z: She's growing. They are just coming back from summer break, of course, she was on tour. The tour was very successful, so I think moving forward we'll just have to see more growth from there. We'll have to see what's next. I can't tell you what's next. We'll have to see… But they dig into what happened over the summer and the tour, and how did it really go. All of us have to finish our senior year in High School; a lot of decisions to be made going into young adulthood.
HM: You now have written and co-written several records for All American, including the latest one,  Family Over Everything. What is the song about and why now?
Bre-Z: It's speaking to our community in supporting one another, holding each over down with everything that may go on we continue to stick together. We have the desire to stick together and that was the direction for the record. The title Family Over Everything is self-explanatory; and I say family in terms of our community, our peers, not just our immediate family – everything that helps us grow and helps us be who we are, everything that supports us. That's what I mean in terms of family.
HM: When it comes to creating music that Coop performs on the show, how much creative freedom do you get?
Bre-Z: I have a very good relationship with my showrunner and my music supervisor and they trust me with the music that's being created for Coop. So, I just talk to them, get their notes, get specifics if needed, and just go in the studio and knock it out.
HM: Out of all the music you've written and co-written for the show, which is your favorite?
Bre-Z: I think they are all very meaningful, so I don't even know if I have a favorite. Because they all meant something special to the character and to the show, and they were all able to be relative to the storyline.
HM: Can we expect any exciting musical collaborations down the road on the show and from you personally? 
Bre-Z: I'm working on an album. It's just gonna create the separation between what people see me do on television and what Bre-Z really loves to do. My music is more laid back, more chill. Not a lot of yelling and screaming, things like that. It's good vibes. I'm putting that together now. And, again, as I said, this is me creating that separation cause I wasn't able to that while constantly creating music for television. It's hard to separate who I actually am as an artist, a lot of people don't know that. So it's almost like a re-introduction.
Catch All American on Mondays at 8 p.m. ET on the CW.