'Atlanta' Seasons 3 & 4 Will Film Back-To-Back in March; Donal Glover Leave FX for Amazon
Will Donald Glover's recently announced Amazon deal impact the future of the show?
The award-winning series Atlanta will reportedly start filming seasons 3 and 4 back-to-back in March. Per THR, this is being done to get the show back to our screens as soon as possible.
Atlanta follows Princeton-dropout-turned-music-manager Earn (Glover), his cousin Alfred (Brian Tyree Henry), a rising rapper named Paper Boi, as they navigate the local hip-hop scene.  Lakeith Stanfield and Zazie Beetz also star in the series that last aired in May 2018, concluding season 2.
Along with the news of the show starting production for its final seasons (as of now), came the news of Glover exiting his overall deal with FX for a multiple-year, eight-figure overall deal with Amazon. How will that affect Atlanta, you ask? It will not. And although the FX series has not been renewed beyond season 4, Glover's contract with Amazon, reportedly, has a "carve-out" that will allow him to work on Atlanta beyond season 4 if he chooses to do so.
The new episodes of Atlanta's season 3 are expected to air in late 2021.
Teyana and Iman's Reality Show Renewed For 2nd Season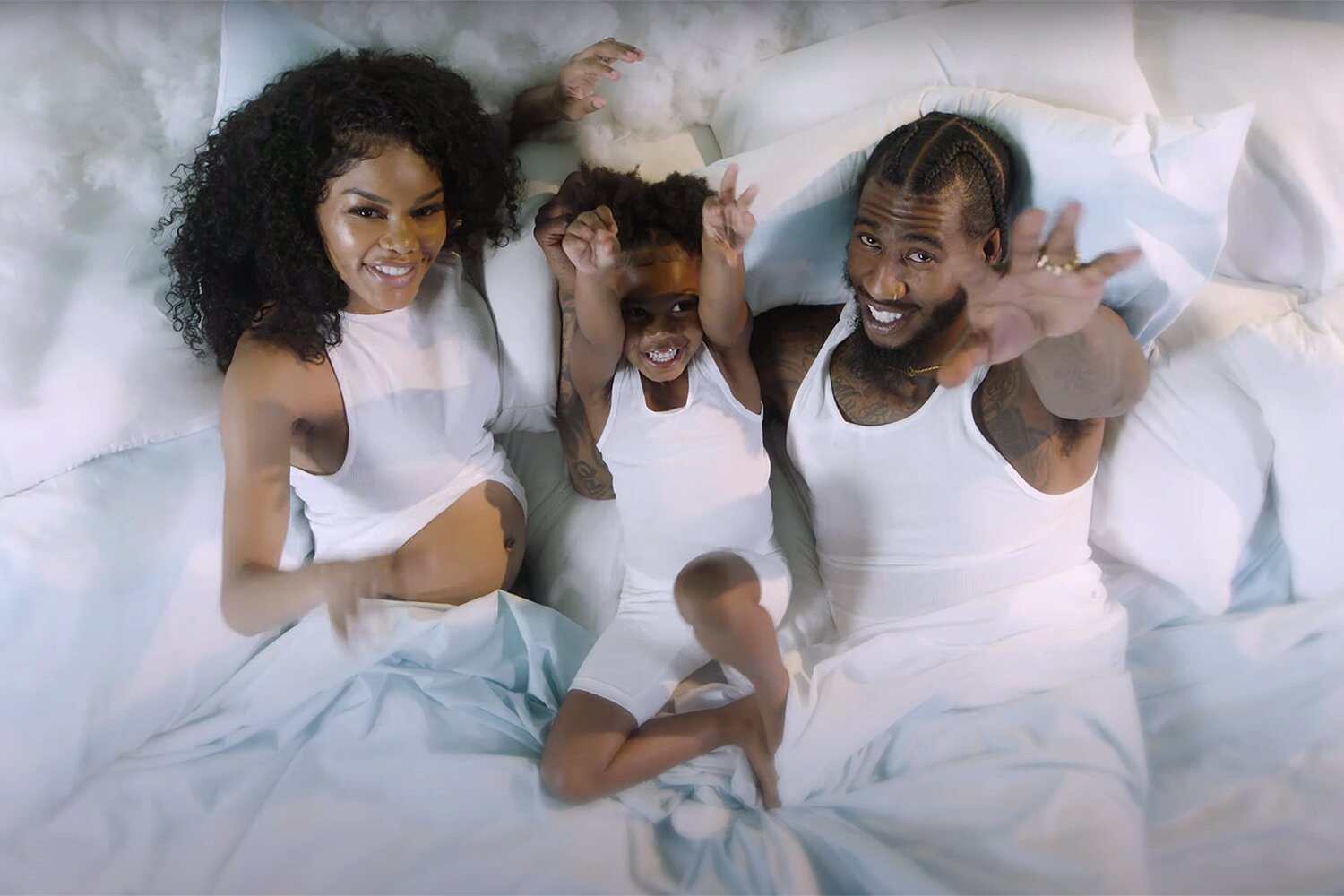 Teyana Taylor and Iman Shumpert are set to return with their unscripted reality series We Got Love Teyana & Iman, The Jasmine Brand exclusively reported. According to the publication, E! will renew the show as it scored high viewership ratings.
The series gives an unfiltered peek behind the curtain as the power couple – the R&B singer and NBA champion, along with their tight-knit entourage of family and friends, continue building their empire, all while juggling their careers and busy home life.
We Got Love Teyana & Iman first aired in June. The final episode dropped on Wednesday, September 15.
In the season finale titled Fast Tunes at Aunties High, Teyana and Iman can be seen attending a recreated High School prom. Since the R&B singer missed out on the experience, the NBA champion and his team attempt to put together a dream prom for Teyana.
After episode 8 aired, viewers took it to Twitter to share their reactions.
One user wrote, "The Prom was beautiful glad she got to have one, The team did a great job bringing everything together."
Another said, "Aww so sweettt! And he bought Hot Cheetos and Skittles!? LOL He the one sis!"
Fans also have expressed wanting more of the show. @SusieCarmichael tweeted, "I just wanna thank Junie for allowing Teyana and Iman for being on her show this season. Looking forward to a new season in the future."
E! has not made an official announcement of the renewal at this time, but we are expecting it any day now.
'The Amber Ruffin Show' Renewed For Season Two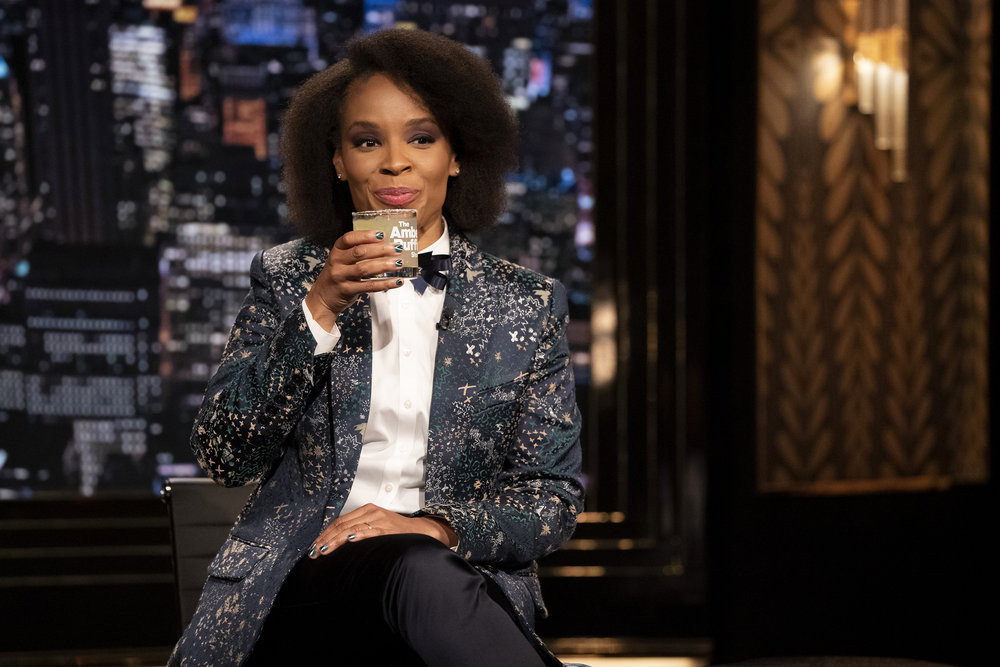 Peacock's Emmy-nominated late-night series has been renewed for a second season, Variety reported.
"We are thrilled to keep doing what we love for another season," said host, writer, and executive producer Amber Ruffin in a statement. "Margaritas for everyone!"
The show is a mix of weekly news and comedy, now with a live studio audience. It sees Ruffin sharing her signature take on important events with added bits, songs, and bowties.
Season one of the critically-acclaimed series will conclude this Friday, September 17. The second season will kick off on Friday, October 8, with all-new episodes dropping every Friday.
In addition to hosting her own show, Ruffin is also a writer and performer for NBC's Late Night with Seth Meyers. She was the first African American woman to write for a late-night network talk show in the U.S.
Jabari Banks To Star In The Fresh Prince Reboot
The 1990s sitcom remake has found its new Fresh Prince!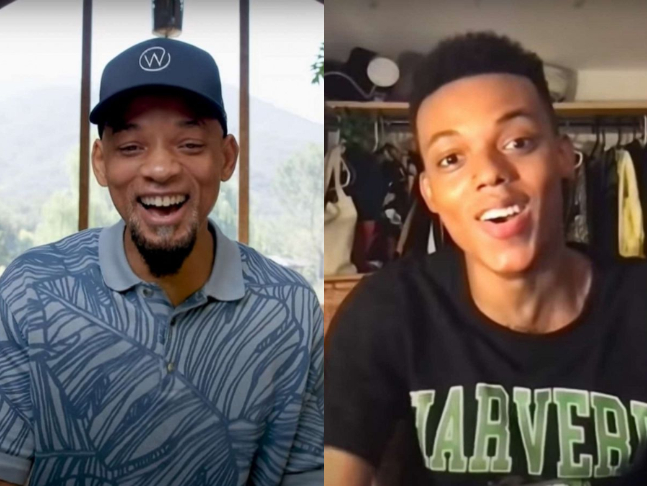 The 1990s sitcom remake has found its new Fresh Prince! Philadelphia native Jabari Banks will star in the lead role that was once Will Smith's, Variety reported.
Smith surprised the actor with the life-changing news via Zoom call. You can watch the video below.
Set in the present, Bel-Air is a one-hour dramatic retelling of the classic that recounts "Will's complicated journey from the streets of West Philadelphia to the gated mansions of Bel-Air. With a reimagined vision, Bel-Air will dive deeper into the inherent conflicts, emotions, and biases that were impossible to fully explore in a 30-minute sitcom format while still delivering swagger and nods to the original show."
Writer-director Morgan Cooper kick-started the project with his viral four-minute short film released in March 2019. Described as "a reinterpretation" that brings the story "into modern-day life in 2019," the spec trailer received a lot of praise and caught the attention of many fans and Smith himself. Cooper is set to direct, co-write, and executive produce the project, which has received a two-season order.
Smith will executive produce via Westbrook Studios along with Quincy Jones, Benny Medina, and original series creators Andy and Susan Borowitz.