Watch: Pixar's 'Soul' Teaser Trailer
The teaser trailer for Pixar's upcoming original feature Soul dropped Thursday morning. The clip offers a taste of what's in store for moviegoers.
Per Pixar's press release, the animated film introduces Joe Gardner (voiced by Jamie Foxx), a New York-based middle-school band teacher whose true passion is playing jazz. Just when Joe thinks his dream might be in reach, a single unexpected step sends him to a fantastical place where he's is forced to think again about what it truly means to have soul. That's where he meets and ultimately teams up with 22 (voiced by Tina Fey), a soul who doesn't think life on Earth is all it's cracked up to be.
According to two-time Academy Award-winner Pete Docter, who directed the animated film, the idea for the story is 23 years in the making and was inspired by his then newborn baby. "It started with my son—he's 23 now—but the instant he was born, he already had a personality," says Docter. "Where did that come from? I thought your personality developed through your interaction with the world. And yet, it was pretty clear that we're all born with a very unique, specific sense of who we are."
"I was born and raised in New York," says Kemp Powers, who co-directed Soul. "This is the first time Pixar has gone to my hometown and I've been so impressed by the amount of energy that goes into making sure that everything is right. When the character's in Queens, it looks like he's in Queens. When he's in Manhattan, it looks like he's in Manhattan. It's pretty incredible."
Jon Batiste is writing original jazz music for the film, and Oscar winners Trent Reznor and Atticus Ross (The Social Network) are creating an original score.
The film also features the voices of Phylicia Rashad, Ahmir Questlove Thompson and Daveed Diggs.
Soul opens in theaters on June 19, 2020. Watch the full trailer above.
'Black Panther: Wakanda Forever' Honors The Late Chadwick Boseman (Video)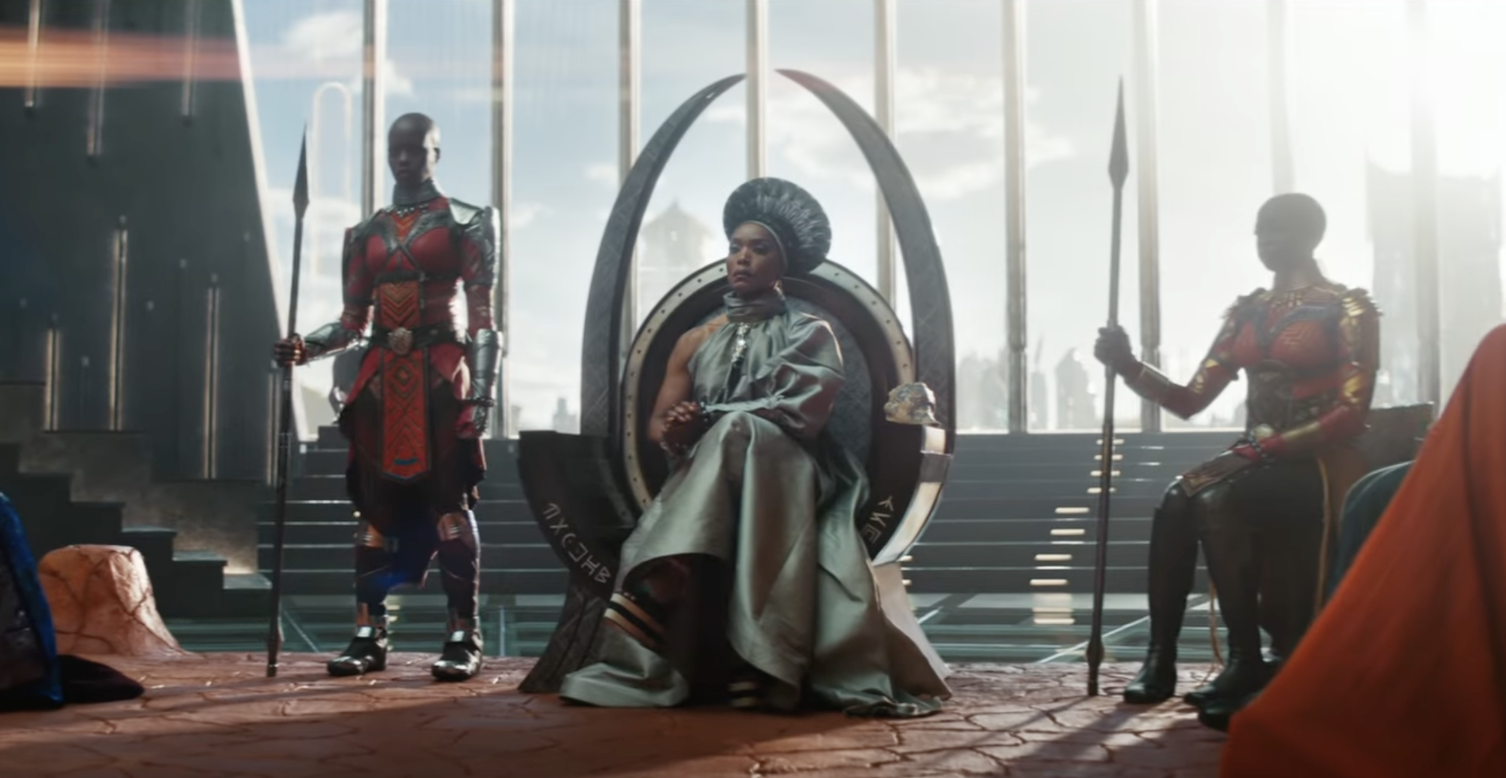 Marvel has finally released the official trailer for the highly anticipated sequel of Black Panther. The 2-minute video features new and returning characters and unveils a special tribute to Chadwick Boseman's T'Challa.
The movie is scheduled to hit theaters on November 11.
Watch the trailer above.
'Beast': Idris Elba is Battling a Vicious Lion in Upcoming Action Thriller
Idris Elba is stepping into the lion's den in this newly released action-packed trailer.
Directed by Baltasar Kormákur, Beast follows Dr. Nate Samuels (Elba), a widowed husband and a father of two daughters (Iyana Halley and Leah Jeffries), whom he brings with him to South Africa to visit a friend (Sharlto Copley). However, the family trip takes a wrong turn when they face a deadly lion.
Watch Elba fight the beast to save his family in theaters on August 19. In the meantime, check out the trailer above.
'Honk for Jesus. Save Your Soul': Sterling K. Brown and Regina Hall Rebuild Southern Baptist Megachurch After Scandal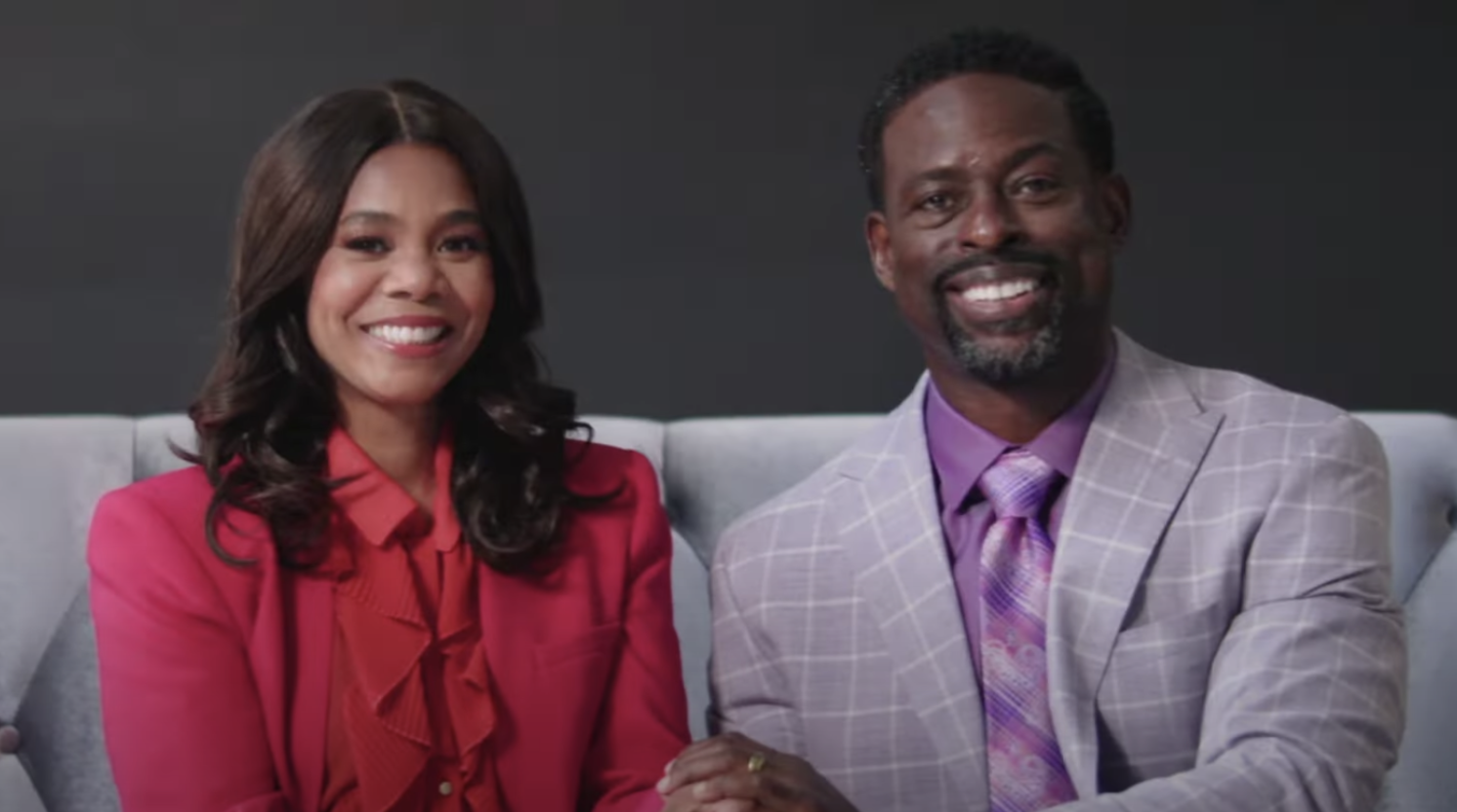 Regina Hall and Sterling K. Brown star in the upcoming mockumentary Honk for Jesus, Save Your Soul.
Written and directed by Adamma Ebo and executive produced by Jordan Peele, the comedy gives a satirical glimpse into the Southern Baptist community. Pastor Lee-Curtis Childs (Brown) tries to recover and rebuild his congregration after a scandal forced the church to close temporarily. Meanwhile, his wife, Trinitie Childs (Hall), is fighting to reclaim her throne as the church's first lady.
The cast includes Nicole Beharie, Conphidance, Austin Crute, Devere Rogers, Robert Yatta, and Greta Glenn.
The comedy initially premiered at the 2022 Sundance Film Festival earlier this year and is set to be released in theaters and on Peacock on September 2. Watch the trailer above.