Watch: Pixar's 'Soul' Teaser Trailer
The teaser trailer for Pixar's upcoming original feature Soul dropped Thursday morning. The clip offers a taste of what's in store for moviegoers.
Per Pixar's press release, the animated film introduces Joe Gardner (voiced by Jamie Foxx), a New York-based middle-school band teacher whose true passion is playing jazz. Just when Joe thinks his dream might be in reach, a single unexpected step sends him to a fantastical place where he's is forced to think again about what it truly means to have soul. That's where he meets and ultimately teams up with 22 (voiced by Tina Fey), a soul who doesn't think life on Earth is all it's cracked up to be.
According to two-time Academy Award-winner Pete Docter, who directed the animated film, the idea for the story is 23 years in the making and was inspired by his then newborn baby. "It started with my son—he's 23 now—but the instant he was born, he already had a personality," says Docter. "Where did that come from? I thought your personality developed through your interaction with the world. And yet, it was pretty clear that we're all born with a very unique, specific sense of who we are."
"I was born and raised in New York," says Kemp Powers, who co-directed Soul. "This is the first time Pixar has gone to my hometown and I've been so impressed by the amount of energy that goes into making sure that everything is right. When the character's in Queens, it looks like he's in Queens. When he's in Manhattan, it looks like he's in Manhattan. It's pretty incredible."
Jon Batiste is writing original jazz music for the film, and Oscar winners Trent Reznor and Atticus Ross (The Social Network) are creating an original score.
The film also features the voices of Phylicia Rashad, Ahmir Questlove Thompson and Daveed Diggs.
Soul opens in theaters on June 19, 2020. Watch the full trailer above.
'Bad Boys For Life' Review: 17 Years Passed But It's Like They Never Left
Tina French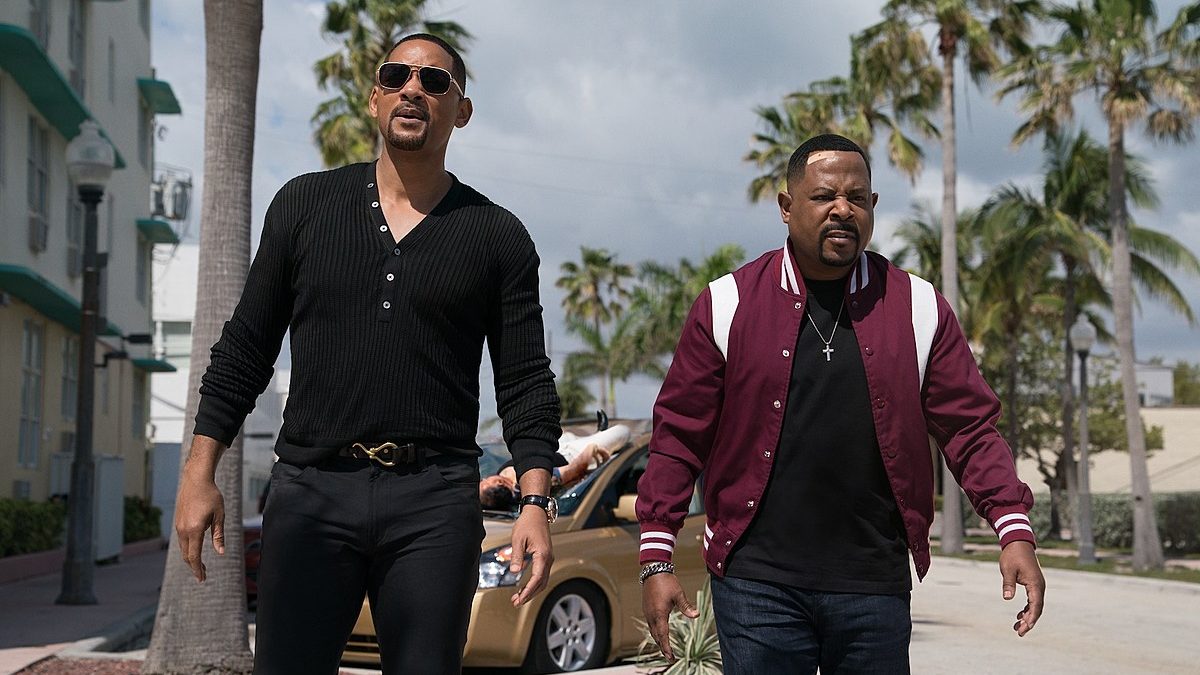 Directors: Adil El Arbi, Bilall Fallah
Writers: Chris Bremner, Peter Craig, Joe Carnahan
Stars: Will Smith, Alexander Ludwig, Vanessa Hudgens, Martin Lawrence, Joe Pantoliano
Running Time: 2h 3m / Classification: Rated R
---
The third installment of the Bad Boys franchise just hit theaters worldwide and let's just say, it's been a long time coming!
The last time audiences followed the adventures of officers/ best friends Mike Lowrey (Will Smith) and Marcus Burnett (Martin Lawrence) was in 2003 when Bad Boys II was released. Michael Bay directed that sequel which grossed $273 million worldwide.
Bad Boys For Life follows the duo as they reunite once again when a mysterious assassin (played by Jacob Scipio) murders multiple people involved in an old police case. Lowrey is also gunned down but he survives. After six months of hospital recovery, the officer is eager to find the man who put him there. Burnett is not on board at first. He vowed to leave his violent ways behind if his best friend survives. But when their beloved police captain takes a hit, uncle Mike and now pop pop Marcus (his daughter gives birth to a boy in an earlier scene, and Reggie is the father!) team up one last time to put end to the wave of homicides and to take down whoever is responsible.
The film co-stars Vanessa Hudgens, Alexander Ludwig, Charles Melton, Paola Núñez, Kate del Castillo, Nicky Jam, and Joe Pantoliano.
The chemistry between Smith and Lawrence is undeniable and carries a lot of the movie. Their sense of humor and the special bond between the two translates well through their characters. All of it feels authentic. The jokes are not overexaggerated or forced, just enough to make you enjoy them. You will laugh at them trolling each other and will be touched by their I-always-got-your-back-type friendship.
The action sequences in this latest installment are more lucid than in its predecessors. Slashed throats, bullets penetrating torsos, point-blank shots to the face – directors Adil El Arbi and Bilall Fallah (who are best known for directing the TV series Snowfall) did not hold back. Demolished buildings, burning helicopters, shoot outs, explosions, high-speed car chases – action junkies will be satisfied.
At some point in the movie, the Bad Boys team up with a younger, elite team called AMMO (which stands for Advanced Miami Metro Operations). The tech-savvy youngsters are clearly juxtaposed to Lowrey and Burnett who are used to handling things the old way. The constant clash between the two groups finds its resolve when the agents face the mastermind behind the series of killings. Her name is Isabel Aretas (played by Kate del Castillo) and she has a bone to pick with Lowrey. We learn that many years ago, even before the Bad Boys, Lowrey was on an undercover mission that resulted in him putting the "only woman he ever loved" (Isabel) in jail. And… here we are introduced to the plot twist, which was a bit forced but definitely a surprise. Its placement is kind of a necessary step to unveil the hidden secrets, evoke an emotional response on Lowrey's part, and, ultimately, conclude the storyline. But maybe not entirely. The after-credit scene suggests there might be a continuation, possibly, a spinoff heading our way.
Bad Boys For Life is entertaining and action-packed. Its been 17 years but it's like they never left! If you are a fan of Bad Boys and Bad Boys II, then you will enjoy this third (but seemingly not final) installment.
"CHARM CITY KINGS": NEW TRAILER RELEASED
Sony Pictures Classics released the trailer for Charm City Kings, directed by Angel Manuel Soto and starring Jahi Di'Allo Winston (Queen & Slim, Proud Mary, The Upside), Meek Mill, Will Catlett (Black Lightning), Chino Braxton, and Teyonah Parris (If Beale Street Could Talk, Dear White People).
Here's the synopsis:
Growing up in West Baltimore, teenage Mouse (Winston) feels the fierce pull of different forces: between notorious ex-con Blax (Meek Mill) and concerned Detective Rivers (Catlett), and between the straight path set for Mouse by his concerned mother (Parris) and the dangers of gang life, which took his brother's life. The one truth Mouse knows is that he loves the power, artistry and energy of "The Ride" — the exhilarating motorized-dirt-bike scene that is both pastime and passion on the streets of Baltimore. During one eventful summer, Mouse steers his way through two father figures, a first girlfriend, the pull of illegal choices and the thrill of stunt-riding that makes him and his friends feel like Charm City Kings.
The film will debut at the 2020 Sundance Film Festival, followed by a release in NY/LA/Baltimore on April 10thand nationwide April 17, 2020.

'Bad Trip': First Look at Lil Rel Howery and Eric André
Orion Pictures released the first look picture for its upcoming hidden camera comedy Bad Trip.
The movie follows two best friends as they go on a cross-country road trip full of hilarious, inventive pranks, pulling its real-life audience into the mayhem.
Directed by Kitao Sakurai, Bad Trip stars Eric André, Lil Rel Howery, Tiffany Haddish and Michaela Conlin.
Bad Trip will celebrate its World Premiere at SXSW this year and will open in theaters nationwide on April 24, 2020.