'I Am Not a Soror': Amanda Seales Responds to AKA Backlash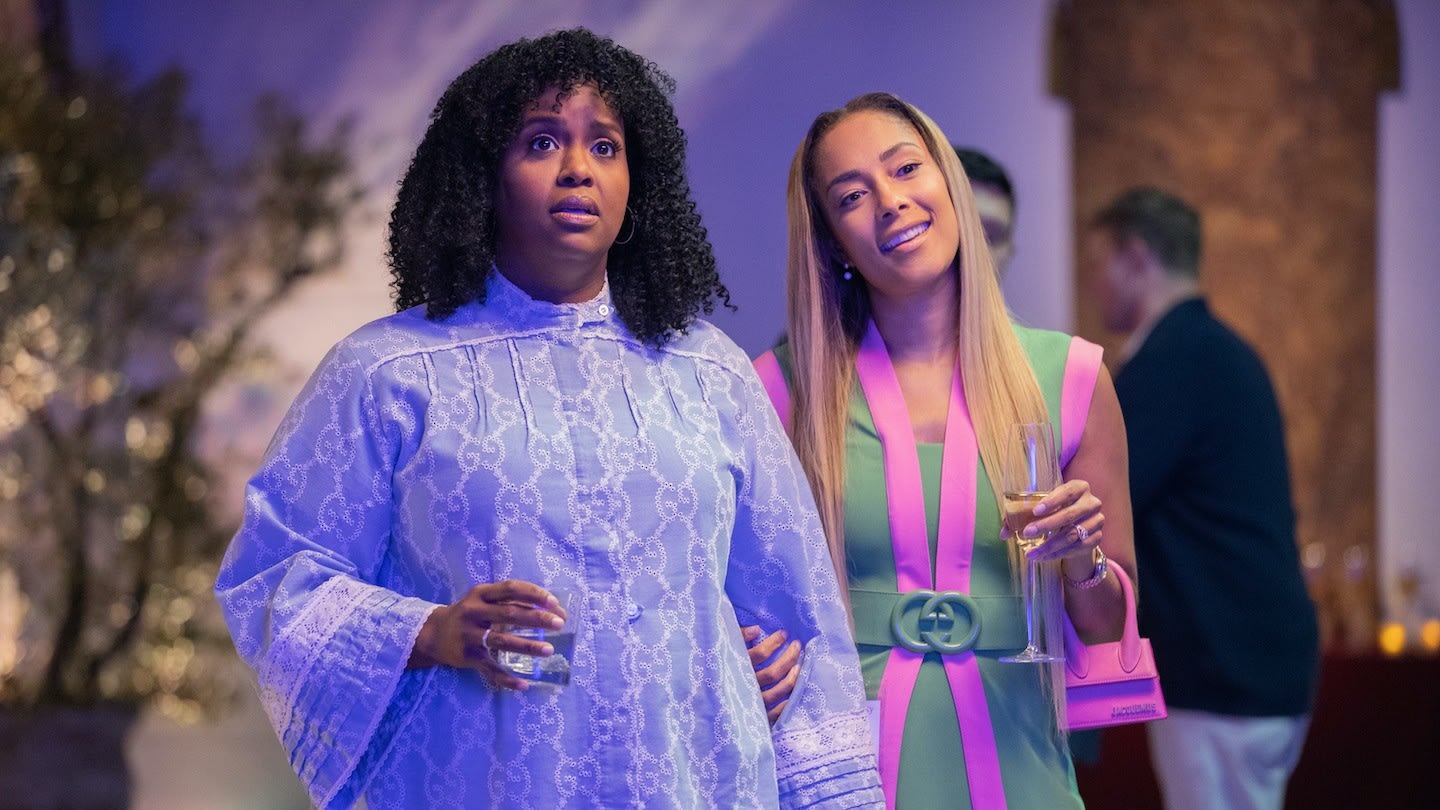 The first episode of the final season of Insecure premiered on Sunday night. On Monday morning, Amanda Seales, who plays a character named Tiffany Dubois in the critically acclaimed series, started to trend on Twitter.
It turns out, some members of Alpha Kappa Alpha Sorority, Inc. took offense to Seales portraying a soror on screen, while she is not one in real life.
@Love_KSJW tweeted, "Okay, so hold up. This girl is not a Soror and had my SHIELD on her body?! @IssaRae @insecurhbo, please do not do that again. That's wildly disrespectful!"

Ari LaBeija wrote, "No Amanda Seales don't have my letters on… wardrobe has gone too far #InsecureHBO."
Kim M. Barfield said, "Finally watching the #InsecureHBO season premiere, and it's my turn to be confused as to why the fictitious Tiffany character is in my real actual sorority letters AND shield …."
The criticism that followed the debut episode of season 5 is confusing to some. Many Insecure fans knew that Tiffany (Seales) and Yvonne Orji's character, Molly, were fictional members of the sorority from the show's debut season.
Seales published a video response on her social media.
"I don't know why people keep asking me if I'm a soror. I am not a soror," Seales shared in her Instagram story. "Tiffany is a soror. Tiffany is a character on a tv show. I didn't write the character; I played the character. I am not a soror. I'm an actress, and I'm playing a character on a TV show. And I think reality tv done really got folks fucked up because, you know, it's like: 'it's all the same.' But I'm just playing a character. That's it. Y'all know that, though. But some of y'all don't. I feel like some folks really forget. It's a tv show."
Watch new episodes of Insecure every Sunday on HBO and HBO Max.

Taraji P. Henson Is Miss Hannigan In NBC's Upcoming Musical Event 'Annie Live!'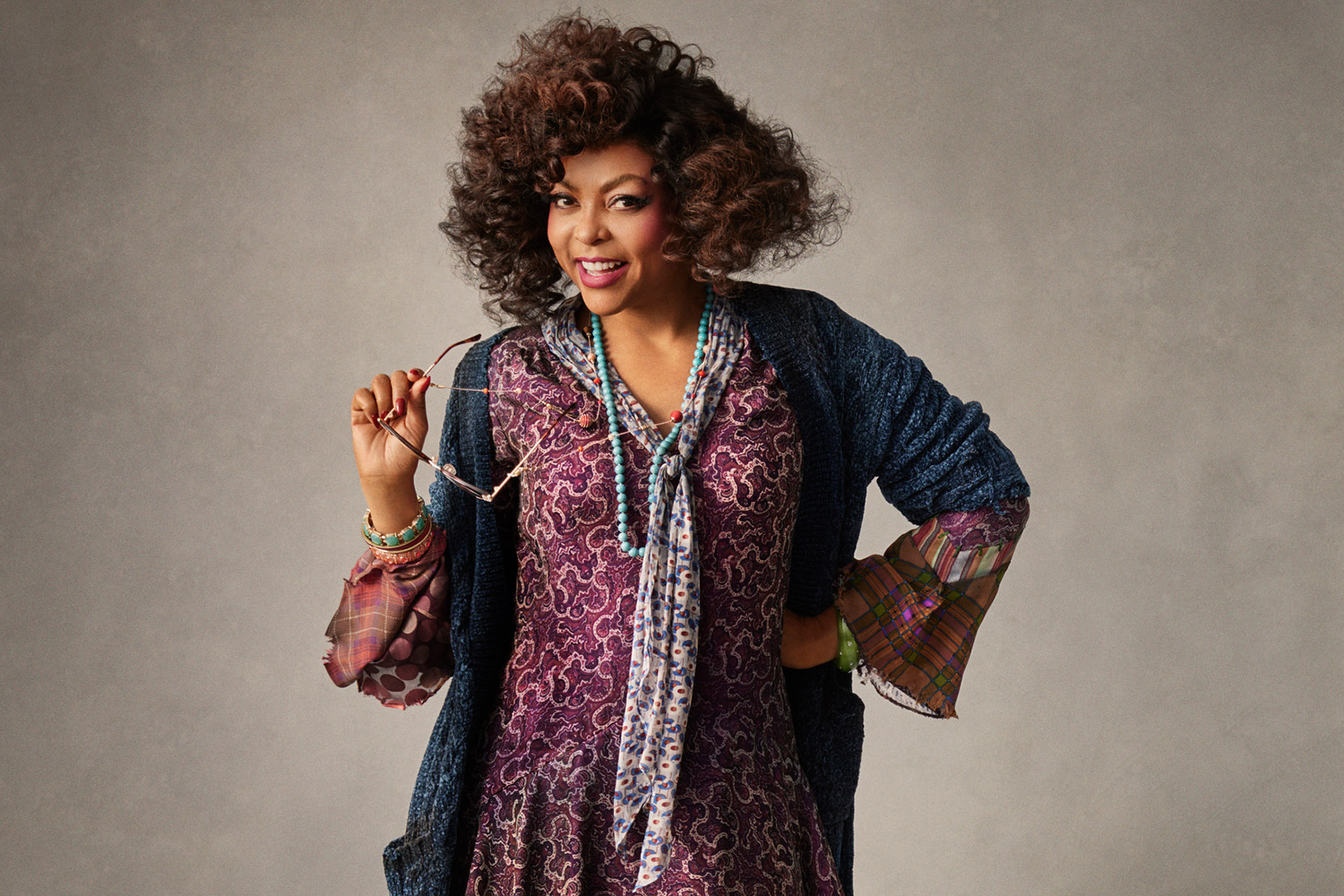 Award-winning actress Taraji P Henson takes on the iconic role of Miss Hannigan in Annie Live!, a television adaptation of a beloved Broadway classic.
Henson will star as the main antagonist and head of the orphanage where Annie lives. The iconic villain in the original 1982 film was played by Carol Burnett, whom the Empire actress she admires.
Henson will perform alongside Celina Smith, who portrays the show's titular character Annie, Harry Connick Jr. (Daddy Warbucks), Nicole Scherzinger (Grace Farrell), Megan Hilty (Lily St. Regis), and six-time Emmy-nominated actor Tituss Burgess (Rooster Hannigan).
Annie first premiered on Broadway in 1977. The show is based on the comic strip Little Orphan Annie and follows a young girl who lives in an orphanage and dreams of finding her family. A rich man named Oliver "Daddy" Warbucks decides to let an orphan live at his home to promote his image. He chooses Annie. While the young girl gets accustomed to living in Warbucks' mansion, she still longs to meet her parents.
The classic musical live event will air live on Thursday, Dec. 2, at 8/7c, exclusively on NBC.
Kathryn Busby To Head Starz's Original Programming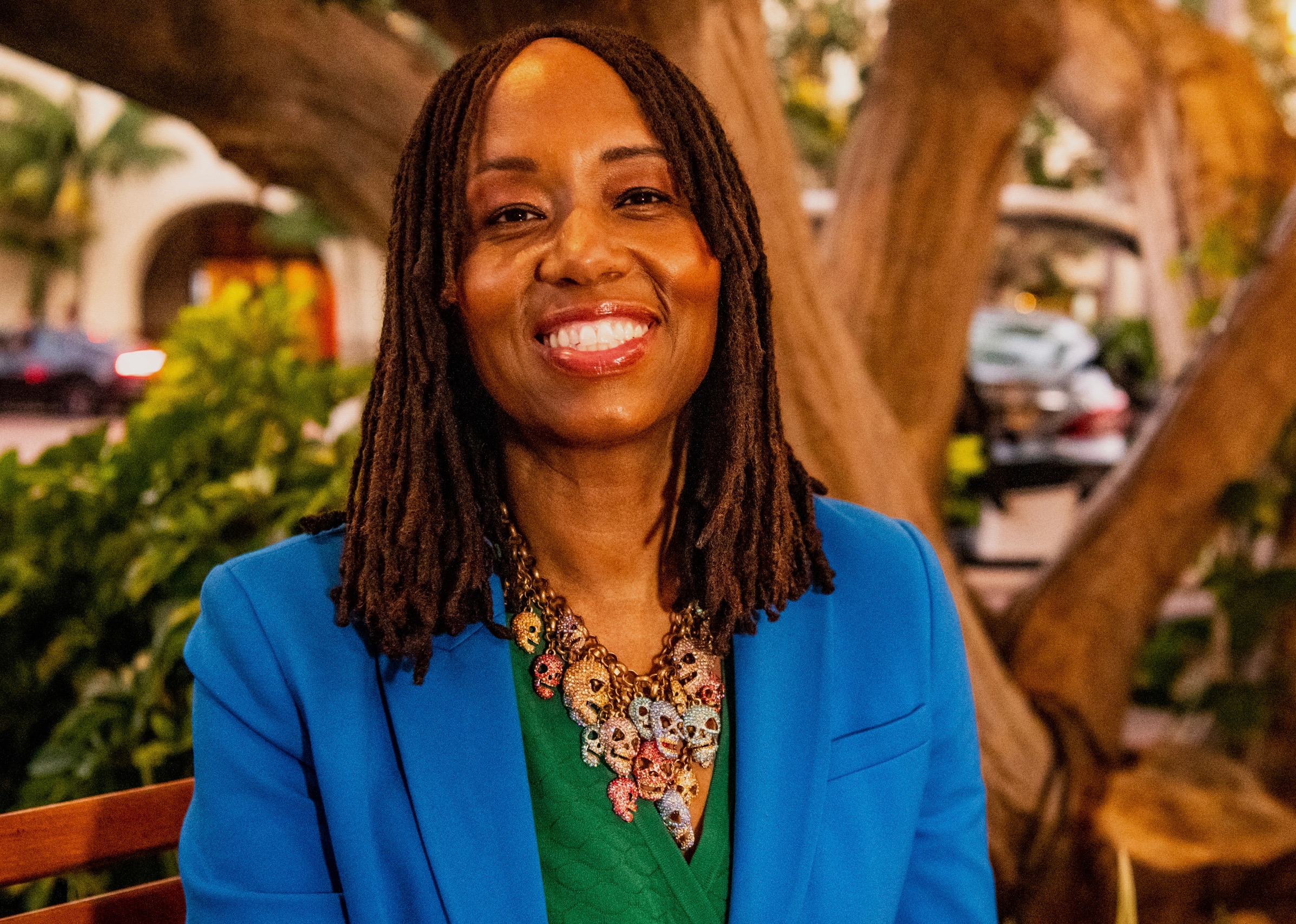 Former EVP of TriStar Television Kathryn Busby has been tapped for President of Original Programming at Starz. Busby will report directly to Starz President and CEO Jeffery Hirsch.
Busby is now sitting at the helm of the programming and development team, designing the course for Starz's digital reach around the world. She is honored with the responsibility of their recent mandate; a commitment to showcase narratives that speak to underrepresented audiences.
Deadline captured a statement from Hirsch and his thoughts about the new President of Original Programming, "Kathryn is an incredible well-seasoned executive who has a long-running track record of developing series with unique voices,"
Hirsch continued, "We are excited to welcome her to the Starz team where I know she'll be instrumental in furthering the company's commitment to delivering programming for women and underrepresented audiences." Busby will be taking over for Christina Davis, who transitioned away from Starz in June.
Busby holds 25 years of experience in developing and producing content, reaching across different digital platforms. Throughout her career, Busby has held leadership roles within Sony Pictures Television, Turner Broadcasting, New Line Cinema, The Carsey-Werner Company, and Universal Television.
In a prior Deadline article, Busby stated, "I am inspired by Starz's dedication and commitment to fearless, unapologetic stories and characters, and I am beyond thrilled to work with the extraordinary team there,"
"The time is now for storytelling that celebrates the full spectrum of humanity, and the place to do it is Starz. This is an amazing opportunity, and I can't wait to get started." Busby said.
---
Betti Halsell, senior writer | Hollywood Melanin
'Dinner Party': Imani Hakim On Co-Producing and Starring in New Thought-Provoking Drama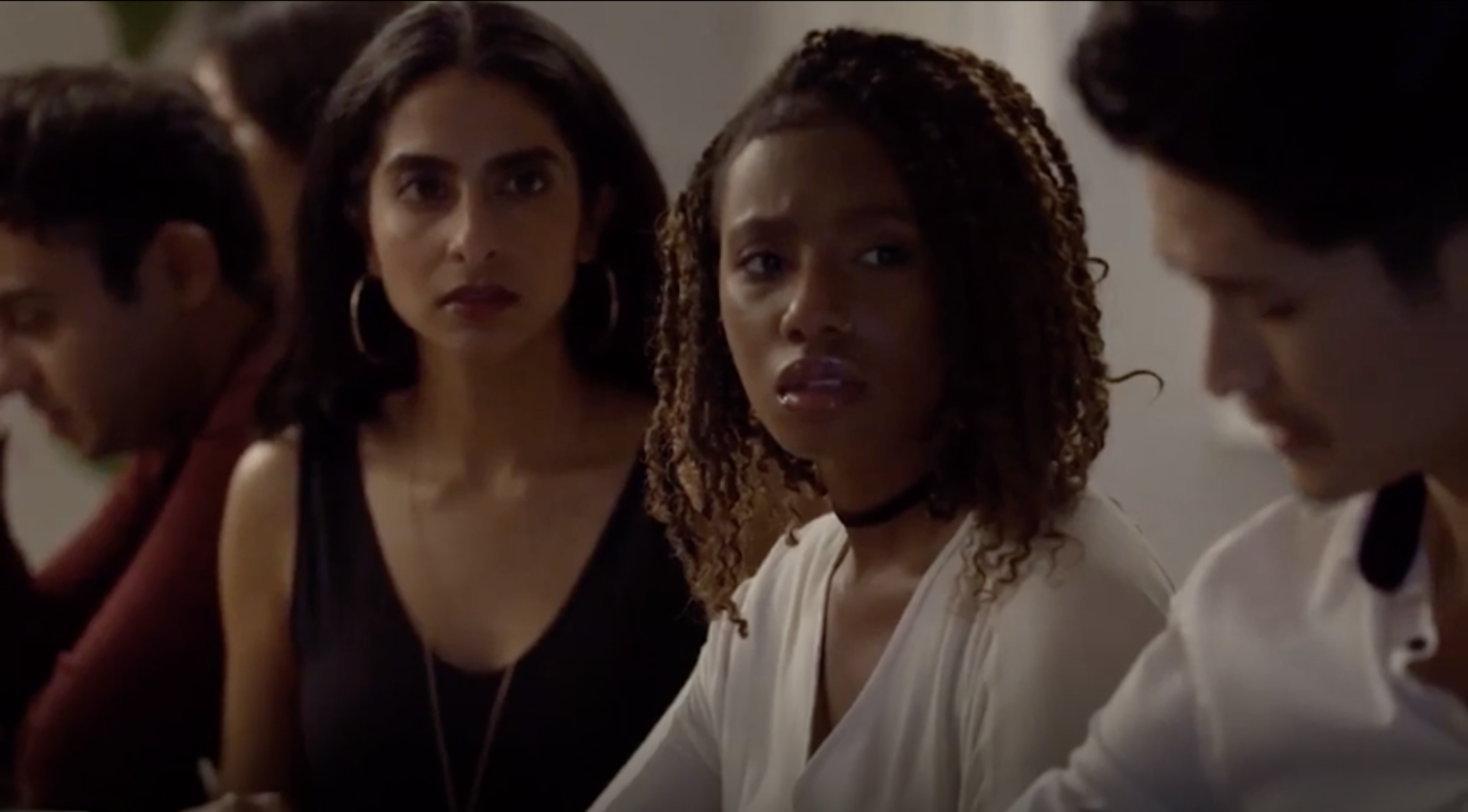 Best known for starring in 00's classic 'Everybody Hates Chris' and most recently Apple TV+'s 'Mythic Quest', Imani Hakim had taken on a new role as a producer (while continuing to act) in her latest feature film 'Dinner Party'.
The project is a collaboration between the 28-year-old Cleveland native and her partner Chris Lee. It centers around a group of childhood friends who get together for a reunion dinner accompanied by their significant others. Hakim plays Izzie, whose boyfriend Cal (played by Lee) is one of the seven reunited friends.
The dinner takes place while a verdict is incoming on a controversial sexual assault court case that has captured the nation's attention. But, as the evening progresses, alcohol flows, and conversations occur, the group soon realizes that- they have changed just as much as the social climate around them has.
Shot in Los Angeles in just four days, 'Dinner Party' is a powerful visual conversation starter. The film is currently making festival rounds.
HM: First of all, how did you get involved in this project?
IH: My partner Chris came up with this concept of this film, and next thing you know he started writing it. I read the script, and I fell in love. The subject matter was something I felt very passionate about, so I wanted to be a part of it. So, you know, I joined on as an actress and a co-producer.
HM: And how was that experience like?
IH: Chris and I did short films together, and this is my first feature film producing. I learned so much about being behind the camera while balancing being in front of the camera. I wouldn't have it any other way. From the inception of the idea all the way to the end. Casting, table reads, finding locations, finances, answering questions that actors have. Also, from the creative standpoint, it's something that I never got to exercise before. It was a challenge.
HM: I felt that Dinner Party is one long uncomfortable conversation that had to be had. In a nutshell, tell us what the movie is about?
IH: The 'Dinner Party' is about a group of friends who are getting together after ten years of not seeing each other. The basic premise is – "if you met your friends today, would you still f*ck with them?" Over the course of this dinner, they realize they had changed as much as their social climate has changed. So things are coming to hay during the course of this dinner party. It's like a slow burner – so much underlying tension – from microaggression to sexual assault. We get to really watch this group of millennials navigate this very difficult conversation. The challenging part that these friends are facing is to communicate that they are new versions of themselves.
HM: How does your character Izzie play into this whole story?
Izzie is bearing witness to the dynamic. She's like the fly on the wall witnessing the fallout. She is important because she is the only Black person in the room and has this intuitive spirit. There is a lot happening under the surface, and she has to figure out what's going on.
HM: The conversations in this diverse group during the dinner party are around racism, classism, sexism, sexual assault. All very relevant topics in our world today. Was the goal to create a visual debate and highlight different opinions and points of view?
IH: Ultimately yes. We are covering many taboo subjects and there is no way you can watch this film and not want to check in with yourself or check in with people around you. This film for us is a conversational starter. We love the fact that this makes people uncomfortable and we also love the fact that it inspires people to reach out to their family members or their friends about [things] they swept under the rug. So if we can do that, we're doing our job.