Skyh Alvester Black Talks Life, Faith and Love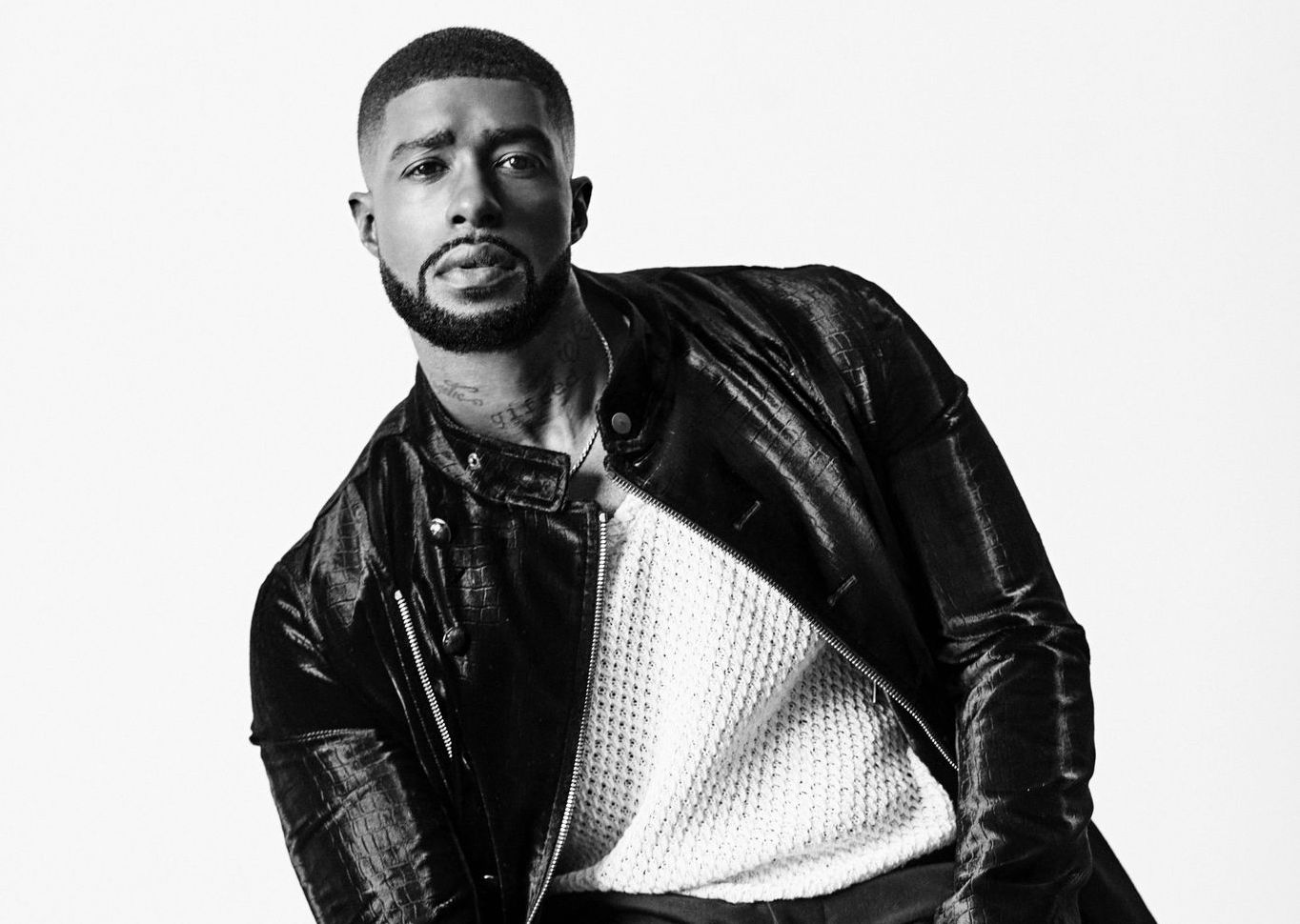 Best known for Sistas and All The Queen's Men, Skyh Alvester Black has been putting in work to get to where he is today. It was not always easy, but, ultimately, every challenge he encountered helped build his character and led him to his purpose.
Born in Alabama and raised in Miami, the 33-year-old Florida native always had a deep-rooted love for music. Dancing became the passion he wanted to pursue professionally, a task that required real commitment. His loving grandparents, who raised him, were prime examples of how hard work, dedication, and faith pay off. "My granddad created a construction business only having a High School diploma," Black shared with HM, "I always saw the work ethic in my grandparents, so it was just kinda innate for me. If I wanted something – to go after it with the relentless approach and jump because the net would always appear."
While his other dream of becoming an R'n'B singer did not pan out, dancing became his thing. He loved it and was good at it. Black worked on stage with some of the biggest names in entertainment, including Rihanna and Beyonce. Dance was the path, the goal. Dance was everything until it wasn't.
In 2010 Black had an encounter that shifted the trajectory of his creative journey forever. Back then, he auditioned for a small part in Grey's Anatomy, where he met Debbie Allen. The legendary dancer and actor saw something that Black was not aware of at the time. 'Honey, I'm going to make you an actor. That's what I see of you,' Allen told him. It would take a few years and hard work for those fateful words to become a reality.
Encouraged by his music manager, Black stepped into Tasha Smith's acting class in 2018. Sadly, his beloved grandfather had passed by then, and Black's singing career had not taken off. "I felt like a failure cause I didn't accomplish it to the gratitude that I wanted to accomplish it," he told HM, "and I felt guilty about that until my grandfather passed, and I wasn't where I personally wanted to be. I felt guilty that I wasn't able to give back everything he gave me."
The acting workshop was the spark he needed, "I fell in love, and I remember everything Debbie Allen had pushed me to do several years before, and it was cathartic, it was therapeutic. It was everything that I needed, and it became an obsession." That was the turning point. Exactly one year later, Black booked his first major television role as Jacobi on Tyler Perry's Sistas that airs on BET. The network recently renewed the series for a fourth season, so there is no time to catch a break just yet.
After the first time I had the privilege of doing Sistas, I felt like I could do anything!
Working with Tyler Perry certainly warrants an intense schedule, and Black is here for it. "It's the best training for an actor. And not just an actor but a professional. I love it! Even the first time I got the privilege of doing Sistas, I felt like I could do anything; because of the pace and intensity. It's this well-oiled machine that just works," he told HM.
Black then went on to book a role on the BET+ series All The Queen's Men. The show takes viewers into the world of exotic male dancing. The actor plays AMP, a bouncer/doorman at Eden, a club managed by Marilyn 'Madam' DeVille (Eva Marcille).
There is no word on the show's season 2 renewal yet, but it's clear that the audience wants more. "I was completely surprised by the response," Black shared with HM, "It's such a taboo subject in mainstream America, and we were in the middle of the pandemic. It has been such an amazing and unexpected ride, and people are loving it, so I am completely grateful."
And this is just the beginning. Ahead lies another leading role in AllBlk's new legal drama Lace from Deuces and Brotherly Love helmer Jamal Hill. The series follows a prolific Los Angeles attorney Lacey (Maryam Basir), who often blurs the lines between right and wrong to protect her rich and powerful clientele. Black stars as attorney Othello Charles. The show will air in November.
Things are coming together not only in his professional life but also personal. Black and his girlfriend and Sistas co-star KJ Smith recently made it Instagram-official. Although the couple stays mostly private, Black wants everyone to know how proud he is of his significant other. "She is great!" He told HM, "I learned how to be a leading man by watching her when she didn't even know I was watching. She is the exemplary leading woman, and she is incredible!"
The journey of the leading man has not been easy, but he says he likes to test his limits "because when you are pushed, you never know what you can actually accomplish."
---
Interview by Tina French, Hollywood Melanin
'A Snowy Day in Oakland:' Nicole Ari Parker Stars in New Dramedy From 'Sister, Sister' Creator Kim Bass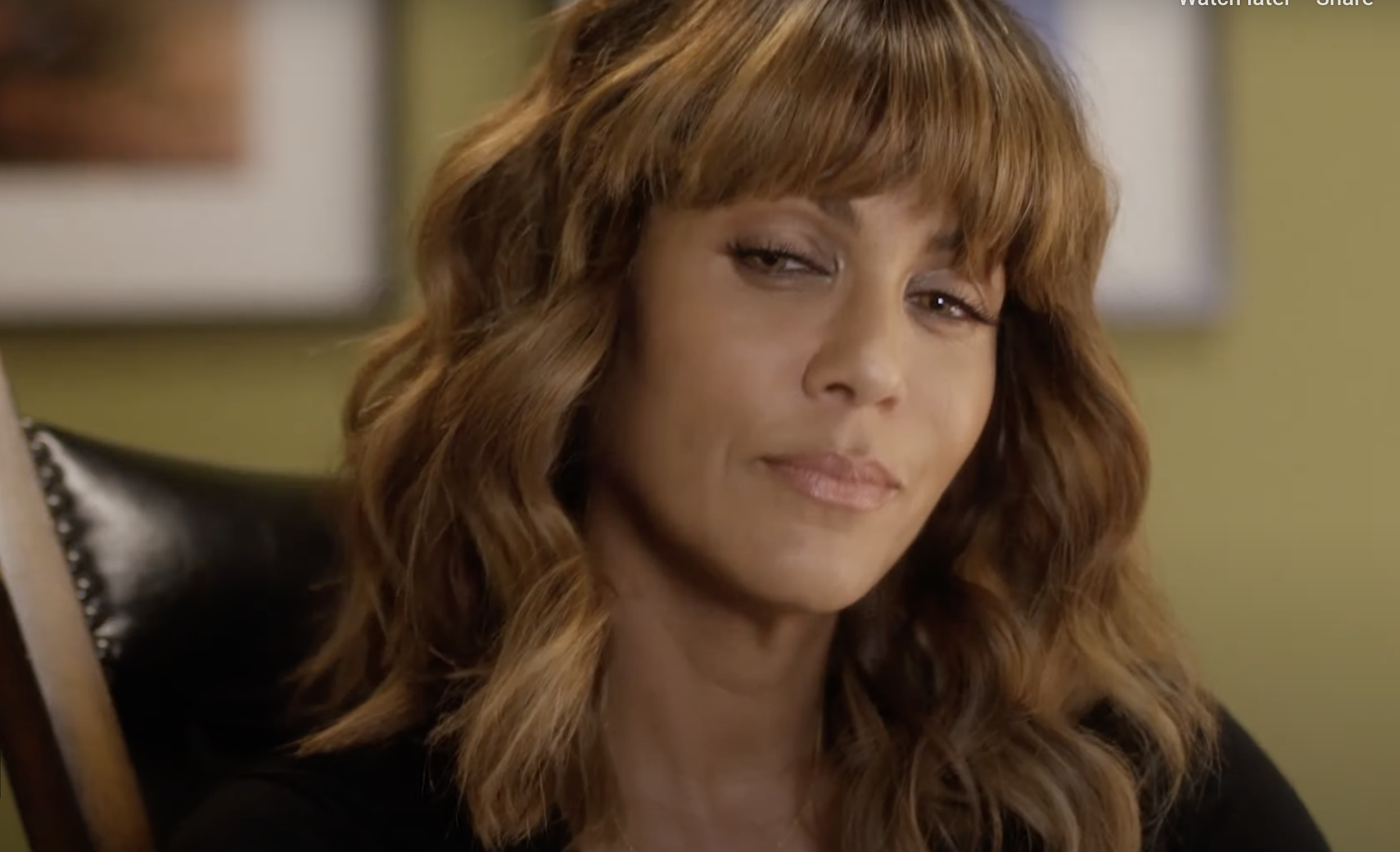 A Snowy Day in Oakland is heading into theaters this week. The magical-realism comedy starring Nicole Ari Parker is gearing up to be introduced to the world on Friday, March 17. Hollywood Melanin sat down with the leading star to explore some of the critical issues addressed in the film.
At the center of the story is LaTrice (Parker), the successful psychologist from San Francisco who longs for a more purposeful life. Leaving her unfaithful, high-profile psychiatrist boyfriend and business partner behind, she establishes her practice in a vacant office space on a small commercial block across the bay in Oakland. Surrounded by minority-owned businesses, LaTrice is determined to provide support and gently guide the residents of this predominantly Black neighborhood to embrace the importance of communicating one's feelings through therapy.
"I think there is an issue of trust in the Black community where we just keep our problems close to our chest," Parker expressed while discussing mental healthcare in minority groups. "It's also an expense. It's an investment. So, when you are trying to make ends meet and prioritize your income, it feels like a luxury. But I think that that's an expense worth taking."
Helmed by Sister, Sister creator Kim Bass, the film was initially shot six years ago. Parker says she attributes her involvement in this project not just to the powerful and relevant script but also to "Kim's vision, his magical realism, his playing with time, and his saturation of color," she added, "We don't really get to have that kind of whimsy in most independent Black films."
Produced by Planet 9 Productions and distributed by People of Culture Studios, this dramatic comedy also explores other meaningful themes like navigating complex relationships and struggles of entrepreneurship. Those conversations are explored through the town's biggest personalities, Davis (Deon Cole), Jeanette (Loretta Devine), Theona (Kimberly Elise), and Rodney (Evan Ross). The star-studded cast also includes Keith David, Marla Gibbs, Michael Jai White, Tony Plana, Arden Myrin, and others.
Watch A Snowy Day in Oakland in selected theaters on Friday, March 17. Watch the trailer below.
'Harlem' Star Shoniqua Shandai Talks 3 Pillars of Success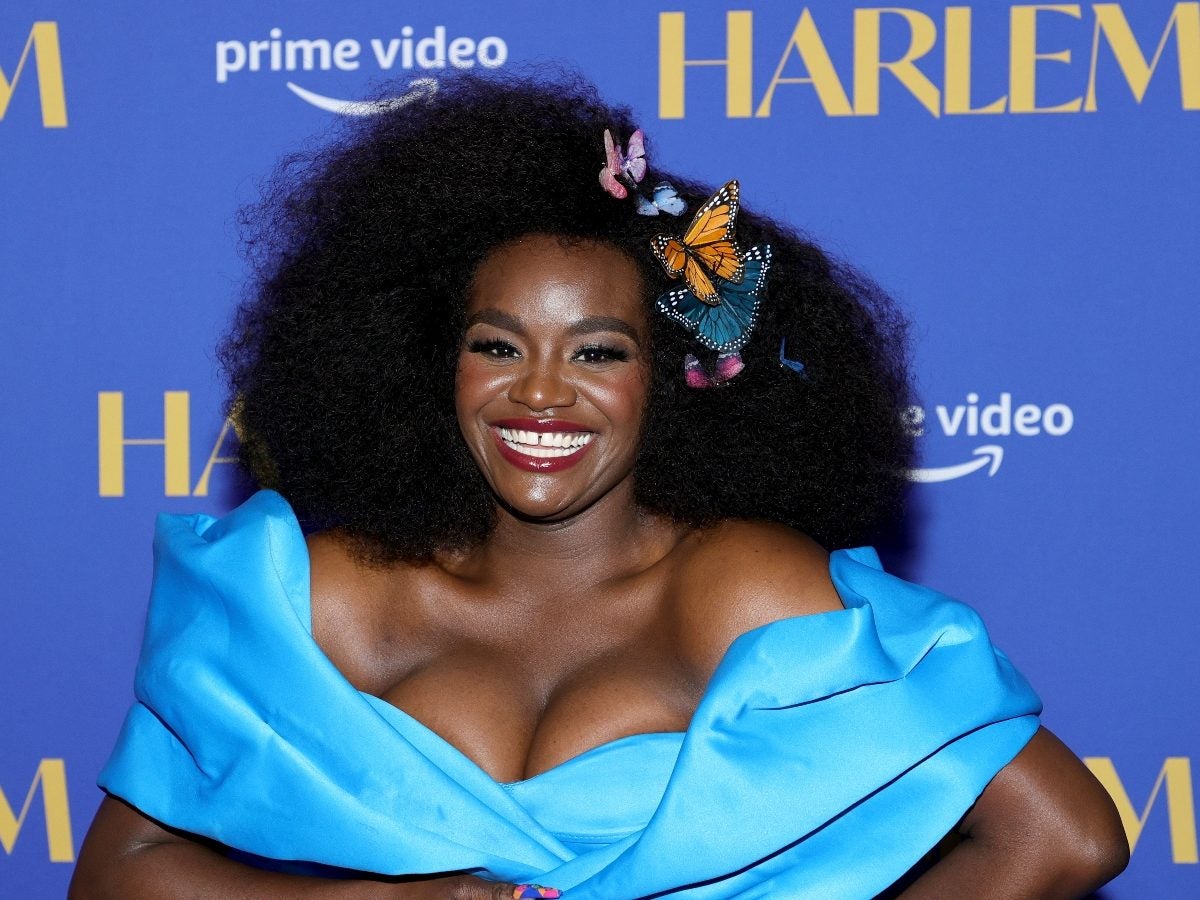 Shoniqua Shandai is fully immersed in the study of her success. Through her determination, Shandai found a way to reach the precipice of her goals. In an exclusive interview with Hollywood Melanin, Shandai shared an in-depth level of self-perception. She provided personal definitions of courage, confidence, and self-belief.
The world is waking up to the power that Shandai holds. In the new hit Amazon series Harlem, the New York native brings Angie's character to life. Many would look at her and say she is struggling, playing into the "starving artist" archetype, but if one looks closer, Angie's only struggle is the battle with the conformity of the world.
Series creator Tracy Oliver worked with Meagan Good, Grace Byers, Jerrie Johnson, alongside Shandai, to share a raw narrative of Black women who have the goal of living out their version of happiness.
Angie embodies liberty, a freeform display of what it means to be dedicated to pursuing a dream. Off-screen, Shandai knows the level of commitment it takes to create a world that fits a personal vision. It takes a custom-made level of courage, confidence, and self-belief. It takes a personal standard of hustle.
Conquering the fear of being one's true self ignites the labor in building confidence. Shandai admitted the process was in layers. "I found the confidence to be myself in having tried to be everyone else and it not working," she continued, "I might as well show up as me–as vividly, as boldly, as audaciously as possible. You have to live for yourself."
I found the confidence to be myself in having tried to be everyone else and it not working
Courage is defined as "the ability to do something that frightens one." To be one's true self is nearly impossible without courage. It's the secret ingredient to personal success. Before every interview, the repeated chorus from loved ones is "to be yourself," but that takes courage. Shandai opened up and shared her process.
"Courage came from having to build confidence – I am who I am." The actor and singer continued to explain that her support from her mother, adjacent to her self-determination fueled her confidence.
Courage came from having to build confidence
To be unstoppable, there has to be a strong foundation of self-belief. The approval of others is fickle. Self-belief might be the only thread left to hang on to when no one else is willing to share blind faith in chasing dreams.
The Amazon series star considered the solution to working when the motivation isn't there, "I am incredibly future-oriented. Being so future-oriented has saved my life." Shandai said. She admitted to reverting back, and taking baby steps in order to prepare for bigger strides. Each day, she pulled herself closer into the vision.
Shandai said she is most happy when she is cooking success in multiple pots. Her next debut is coming in through audible wavelengths. As a singer and songwriter, she will be looking for a deeper level of self through music.
Her first single, with visuals directed by her co-star Good, is called, Something About You. Nothing has been officially released yet, but Shandai is ready for this part of herself to rise to the surface.
Through her personal definition of courage, confidence, and self belief, Shandai always finds the strength to keep extending her reach, to keep answering the calling on her life. Stay connected with Shandai on Instagram and Twitter. Bingewatch Harlem on Amazon Prime.
Robin Givens Talks Guest-starring on ABC's Queens
Givens' episode titled "Let the Past Be the Past" will air on Tuesday, February 8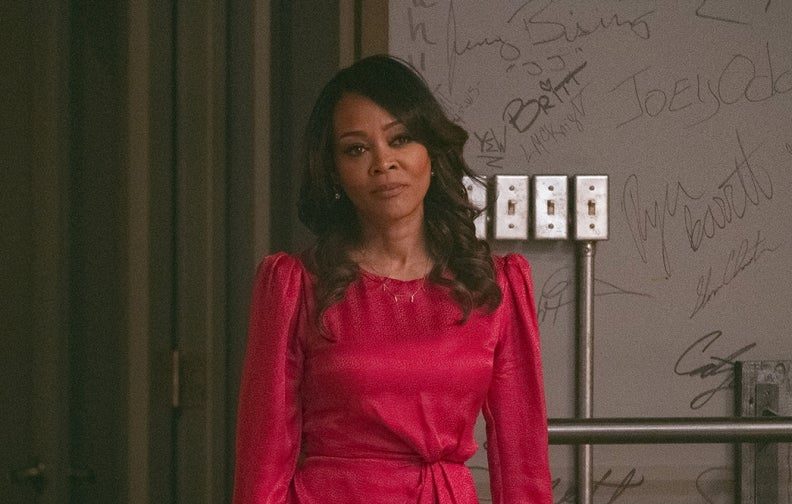 Robin Givens is set to appear on the all-new episode of ABC's music drama Queens. We sat down with the Ambitions star to discuss her joining the show and take a deeper dive into her pivotal scenes.
In Queens, we get a first-hand look at the dynasty built by the hip-hop quartet of women – Naomi (Brandy), Brianna (Eve), Valeria (Nadine Velazquez), and Jil (Naturi Naughton). Viewers meet the group on the verge of claiming their place at the top of the music game for the second time.
The upcoming episode titled 'Let the Past Be the Past' will feature Givens as Eric's ex-wife, who will pay him an unexpected visit. Once the manager of the girl group, Eric will have to confront his former spouse to help save the future of Nasty Girl Records.
Last week ET exclusively released the first look images of Givens as Robin and her intense sit-down with Brandy's Naomi – the woman who might've caused the breakup of her and Eric's marriage. See the photos below.
The official ABC synopsis reads, "Queens follows a fractured girl group living in the shadows of their once prominent hip-hop dynasty. After their popularity skyrocketed with the success of their chart-topping single, "Nasty Girl," they were once regarded as one of the greatest girl groups of their generation. However, the group was plagued by internal conflict and jealousy despite critical and commercial success. Estranged and out of touch, the four women, now in their 40s, reunite for a chance to recapture their fame and regain the swagger they had in the '90s when they were legends in the hip-hop world."
Watch Queens on Tuesdays at 10 p.m. ET/PT on ABC.