Trinity Whiteside On Family, Starring on 'Sistas' and Never Being Discouraged
Trinity Whiteside originally entered the universe of Tyler Perry's Sistas for six episodes. In season one, Danni (Mignon Von), one of the four sistas, lassoes herself a cowboy named Preston, played by Whiteside, who urges her to "let her walls down." Coming back for more in season two, their new on-screen romance has everyone engulfed by the North Carolina native's performance. The audience is looking to know more about Whiteside and how his guest appearance landed him a continuous role on the BET's hit show.
Tyler Perry Studios was the first to construct a whole series during a global pandemic. A space they call "Camp Quarantine" was established looking to keep everyone within the studio COVID-free. Whiteside reflected on the testing procedure that went on during set takes, he said, "…we take two tests prior to traveling to Tyler Perry Studios, and then we take one when we arrive." Whiteside continued, "We quarantine for up to about 24 hours, waiting on those results. And once they get back, we are able to travel about the studio grounds." No one is allowed in the so-called 'bubble' except for the talent and the crew. And so far, the experiment has been successful with no positive cases detected.
Whiteside was born in Asheville, NC. He was named after his father's favorite old western movie character in They Call Me Trinity. In his childhood years, the actor displayed an array of intellectual and artistic gifts – he scored in the top eight percentile on California Achievement Test and was considered advanced in mediums of illustration. Although Whiteside reflected many various academic talents early in life, during playtime, when it was just "make-believe," Whiteside dived deep into those roles.
It was the gentle push from his wife, Nikkia, that put him on the path of acting, first appearing on BET's The Game. After that role, Whiteside flourished and exercised all different parts of his acting chops. Other appearances he made include The CW's The Originals, The Hunger Games: Mockingjay, Lila and Eve, Masterminds, Barbershop 3, and The Fate of The Furious, which earned Whiteside his first screen credit.
Whiteside reflected on the deep conversation he had with his wife that aligned him with his destiny, "I was actually in the dental program. And I came home one day after being in class and I was just like— you know… I only do this to have a career. It's not something I want to do, this is not something I see myself doing day after day, year after year. And we just had the conversation and she asked what I wanted to do, what would make me happy, what I see myself doing, and I told her I want to pursue a career in acting."
On-screen, one can see how devoted Whiteside is to his character, but he pursues his role of being a father to his three children with all the passion living in his heart. He mentioned his concern for his kids, before finally taking the first step toward his purpose. Whiteside shared, "if I was to pursue a career in acting, I didn't want to do that at the detriment of their mental health. In their early developmental years, I didn't want them to go 'where's my dad', 'I want my dad'. I wanted them to be old enough to understand that if dad is gone, it is his job, he will be back."
With season 3 of Sistas now underway and Whiteside as a series regular, it is hard to imagine him not playing Preston. The actor unveiled that he originally auditioned for The Oval, a different Tyler Perry series, but did not get the role. Whiteside recalled that after that audition he texted Perry and thanked him "for the opportunity." He was disappointed, he said, but never discouraged. Shortly after, Perry reached out and offered him to audition for the role of Preston.
"I had those times when I didn't get the role and wasn't chosen, and I always told myself, "It's okay to be disappointed, as long as you're not discouraged."
It seems that when Whiteside entered into the realm of Sistas, he was able to hold his ground effortlessly. Whiteside was surrounded by female powerhouses, and yet he captured the heart of the viewers, creating an opportunity to become a series regular.
Whiteside reflected on his foundation, crediting the Black women that shaped him to be the person he is today. Whiteside stated, "There are things at times that I draw inspiration from – what I've experienced at home, and with my father's side of the family, all those being strong African American women that I grew up around, who were an intricate part in my upbringing. I do draw on those inspirations and from those experiences."
One can catch Trinity Whiteside on Tyler Perry's Sistas every Wednesday on BET.
The 355: Lupita Nyong'o Talks Starring In Upcoming Female-Led Espionage Thriller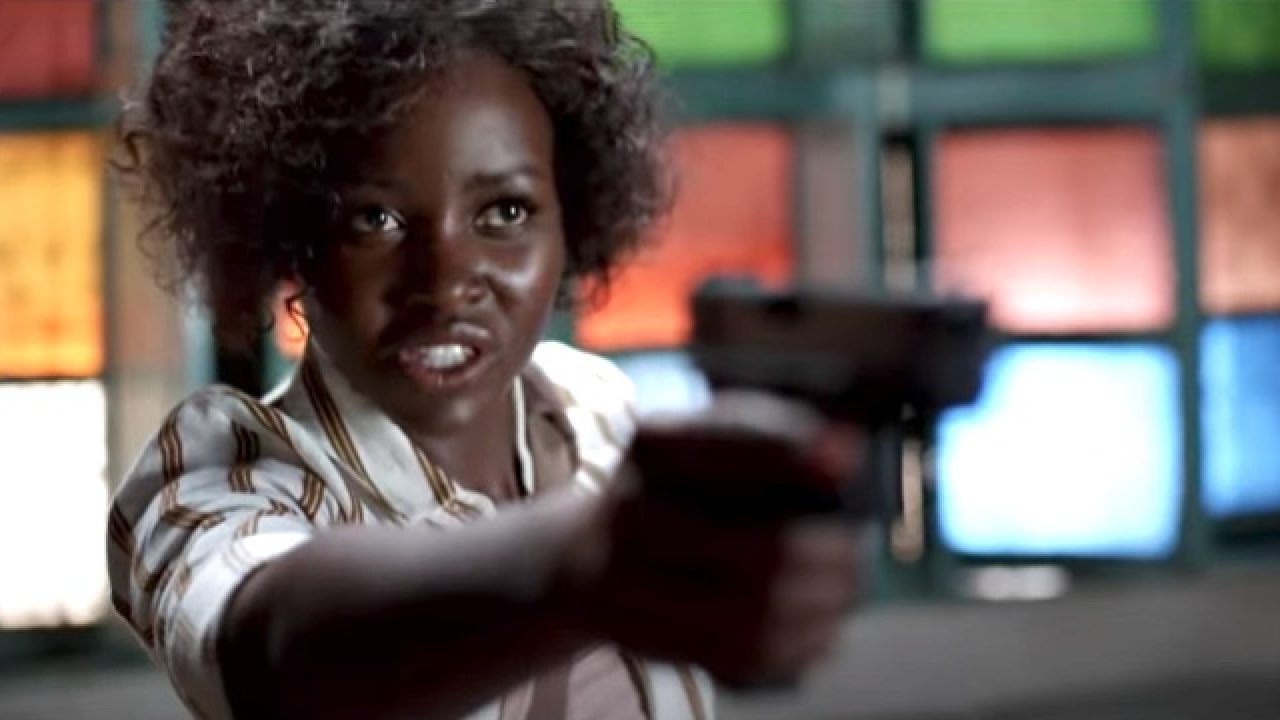 Black Panther's Lupita Nyong'o joins an ensemble of fierce female spies – The 355. Named after one of the first woman spies in the United States during the American Revolution, the elite group of agents embarks on a mission to stop a criminal organization from launching a cyber attack that would cause global disruption.
Directed by Simon Kinberg (X-Men: Dark Phoenix) from a script written by Theresa Kinberg, the film also stars Jessica Chastain, Penélope Cruz, Diane Cruger, Bingbing Fan, Sebastian Stan, and Edgar Ramirez.
Nyong'o portrays an MI6 ally and cutting-edge computer specialist named Khadijah, a role written specifically for the Oscar winner. "There was no auditioning; the roles were developed for us," she told HM.
The cast came together before everything else in making The 355. Nyong'o shared that producer-star Chastain initially reached out to her with just an idea, "There was no script, there was no writer, there was just her and Simon Kinberg who was going to direct it," the actress said, "So the actors came into this before the script. Then the writers went off and came back with these characters that we played."
Although the movie landscape may seem oversaturated with spy flicks, The 355 attempts to bring forth a fresh perspective on how women in action films ought to be portrayed. During her interview with Entertainment Weekly, Chastain revealed the inspiration behind the film was to create something that simply did not exist. "I was seeing all these films with male action ensembles, but I'd never really seen a female action ensemble that took itself seriously [and] didn't make it silly that girls were actually good at the job," the Oscar nominee said. "My experience on making Zero Dark Thirty, I discovered how many women are in espionage and how often they're utilized. It kind of started from there, and I just went with a wish list of who I thought were the best actresses working today."
Nyong'o was one of the sought-after talents Chastain decided to pursue. The unique direction of what was, at the time, a project in development appealed to her deeply. "It just felt really fresh, like it was filling a gap that I didn't even know existed. I think that's what makes it special and different."
Viewers will get the chance to follow the thrilling mission of the fearless spy quintet in theaters this Friday, January 7. Watch the full trailer below.
'Sing 2': Eric Andre Talks Voicing Darius
Director Garth Jennings(Pets 2) brings the audience back into the world of a well-tailored Koala bear with the master plan. Buster Moon (Matthew McConaughey) is dreaming bigger in Sing 2. With a star-studded line-up, Moon is preparing the ultimate experience with legendary entertainment.
With stars in his eyes, Moon works on getting his act together while managing the chaos behind the curtains.
Along the way to stardom, Moon is reunited with his stage family, Meena (Tori Kelly), Rosita (Reese Witherspoon), Ash(Scarlett Johansson), and the rest of the gang. New adventures begin to unravel while the original cast starts working with a few new beams of light.
Everyone is challenged past their comfort zones, and new talent and strengths begin to surface. There are so many new twists and turns paving the way to Moon's big show, one being the comeback of a legendary artist.
But of course, the real star in the making here is Darius (Eric André), new to the team he has on the fast track to fame and fortune. Nothing will deter him away from his dream. Watch an exclusive interview with comedic genius Eric André, who brings the character to life. There's a slight chance one might favor this talent above the rest; even Darius can't get enough of Darius.
The Music behind this epic movie was composed by Joby Talbot and edited by Gregory Perler. Sing 2 is set to premiere on December 22 nationwide.
Meet the Stars of New Comedy Series 'Harlem'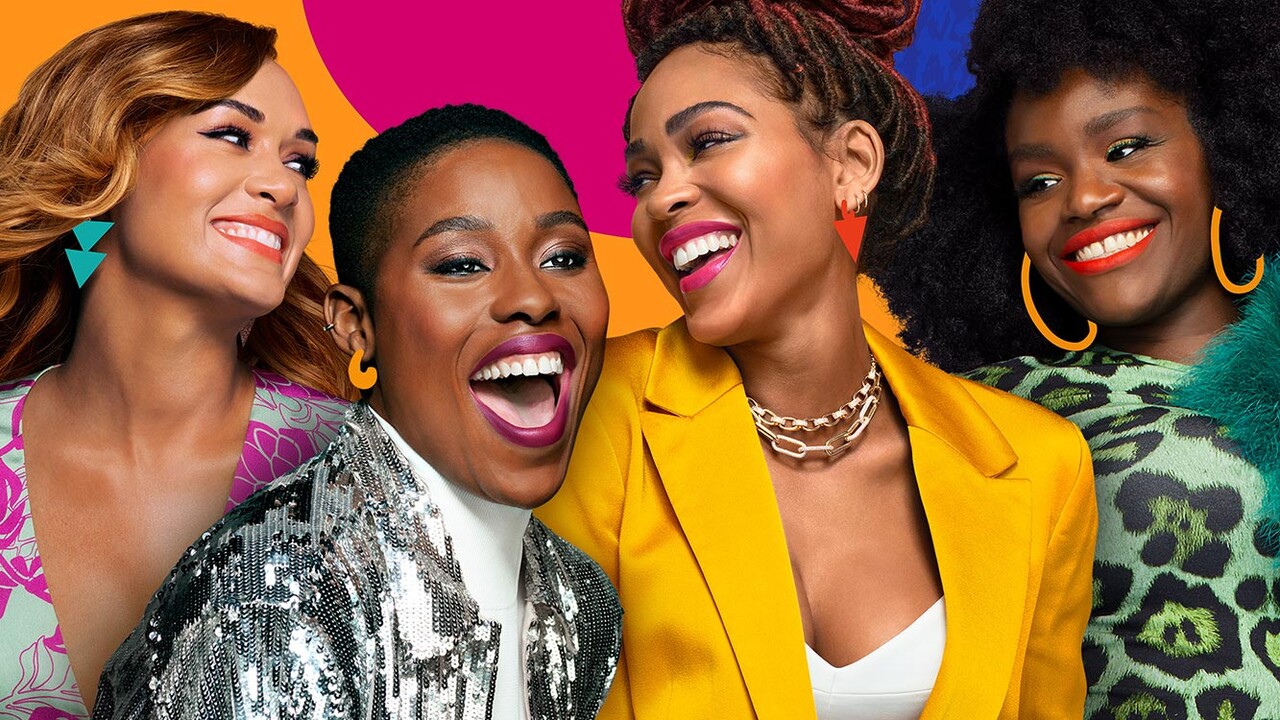 The new modern and stylish comedy series Harlem gives the audience a front-row seat to the lives of four beautiful, independent, and talented women who live in the mecca of soulful art and Black culture. Camille ( Meagan Good ), Angie ( Shoniqua Shandai ), Quinn (Grace Byers), and Tye (Jerrie Johnson) each tell a specific narrative of feminine energy, captivating a plethora of women into the storyline.
As these sensational actors perform a version of reality, they each hold a unique personal story that adds a unique spice to the series.
Meagan Good – Camille
Meagan Monique Good is a California native that grew up on television. She's been booking commercials since she was four. 
Good played the "it girl" for several major Black teen films in the early 2000s. She had significant roles in House Party 4, Roll Bounce, Stomp the Yard,  and You Got Served.
Later in her career, Good began to seek out more crucial parts in Hollywood; roles that challenged her acting chops. She took on a focused role in the Steve Harvery-inspired movie, Think Like a Man.
Her character Mya expressed so many emotions and different levels of strength within her setting that she felt relatable to every woman's internal struggle with love. 
Currently, Good is working on Shazam! Fury of the Gods. 
Jerrie Johnson – Tye
Penn State School of Theatre Alum, Jerrie Johnson gained her Bachelor of Arts in theatre with a minor in African American Studies. As an actress, poet, and arts activist, Johnson went on to earn her Master's of fine arts at the American Conservatory Theater in 2019. 
As a Philadelphia native, Johnson had her TV debut on Freeform's Good Trouble.  Recently, Johnson became a published poet with her creative project, The New Normal, an inspired piece by the current pandemic.  
Johnson uses her voice to advocate the value of fresh food in underserved communities. She is currently focusing on designing "healing pods" in impacting communities. 
Grace Byers – Quinn
Grace Lillis Gealey, now known as Grace Byers, was born on British Overseas territory in the Cayman Islands. 
She moved to America in her college years, attending the University of South Florida. She received her bachelor's degree in Theater Arts. Byers continued her academic journey at the University of Irvine and received her Master's in Acting. 
Byers landed several theatrical productions, short films, and national commercials in Chicago; her acting presence in the world was timestamped in her role as Anika Calhoun in the hit TV series Empire.
She also dedicates an immeasurable amount of energy to activism and the betterment of humankind.
The activist and actress Byers recently published a children's book, I am Enough. It was released in March of 2020. 
Shoniqua Shandai – Angie
Shoniqua Shandai is a New York-born starlet with her eyes on the spotlight. As a trained actress and singer, Shandai spends most of her life honing her skills. 
Shandai was brought up in Richmond, Virginia but moved to the land of movie stars. In Hollywood, Shandai graduated from the American Musical and Dramatic Academy, where she received music and theatrical performance credentials. 
After being in several Hollywood productions, Shandai's career in front of the camera began to take form. She landed the title role in a Mud Puddle Film, Zola Jumped in. 
Shandai is looking to use her platform to represent all shapes of women and break the narrow lens of beauty. 
Harlem is now streaming on Prime Video.