Tyler Perry's 'Sistas' and 'The Oval' Renewed by BET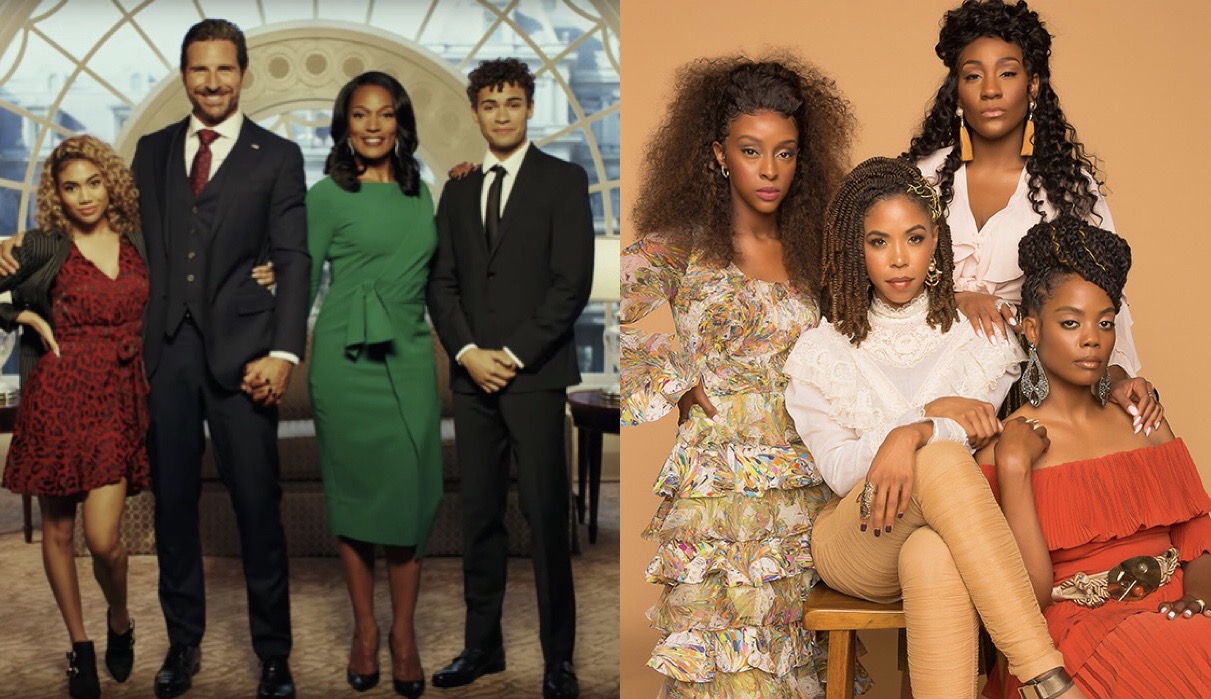 BET has officially renewed its highest rated scripted series of 2019. The Oval and Sistas are part of Tyler Perry's multi-year content partnership agreement with ViacomCBS, BET's parent company.
"We are excited to continue our partnership with Tyler Perry and for the renewals of our two Wednesday night programming staples, The Oval and Sistas," BET president Scott Mills shared in a statement. "BET is committed to investing in quality programming from top industry power players and giving viewers more of the content they love and expect from the brand across our platforms."
According to The Hollywood Reporter, Perry has already announced a target date to resume production on both shows – July 8. The cast and crew will be reside at the studio during filming and tested for COVED-19 upon their arrival and several times throughout production. If all goes well, with Georgia's stay-at-home order lifted on April 30, the shows will be the first scripted TV series to resume production in the United States after nationwide TV production shut down due to coronavirus.
Written, directed and executive produced by Perry, Sistas (starring KJ Smith, Mignon Von, Ebony Obsidian, and Novi Brown) follows a group of single black women as they navigate the ups-and-downs of modern life. The Oval (starring Kron Moore, Ed Quinn, Paige Hurd) tells the story of the Franklin family placed in the White House by people of power.
Perry also currently produces two other shows for BET+, The Oval spinoff Ruthless and the comedy Bruh.  
Martin Reunion First Look Trailer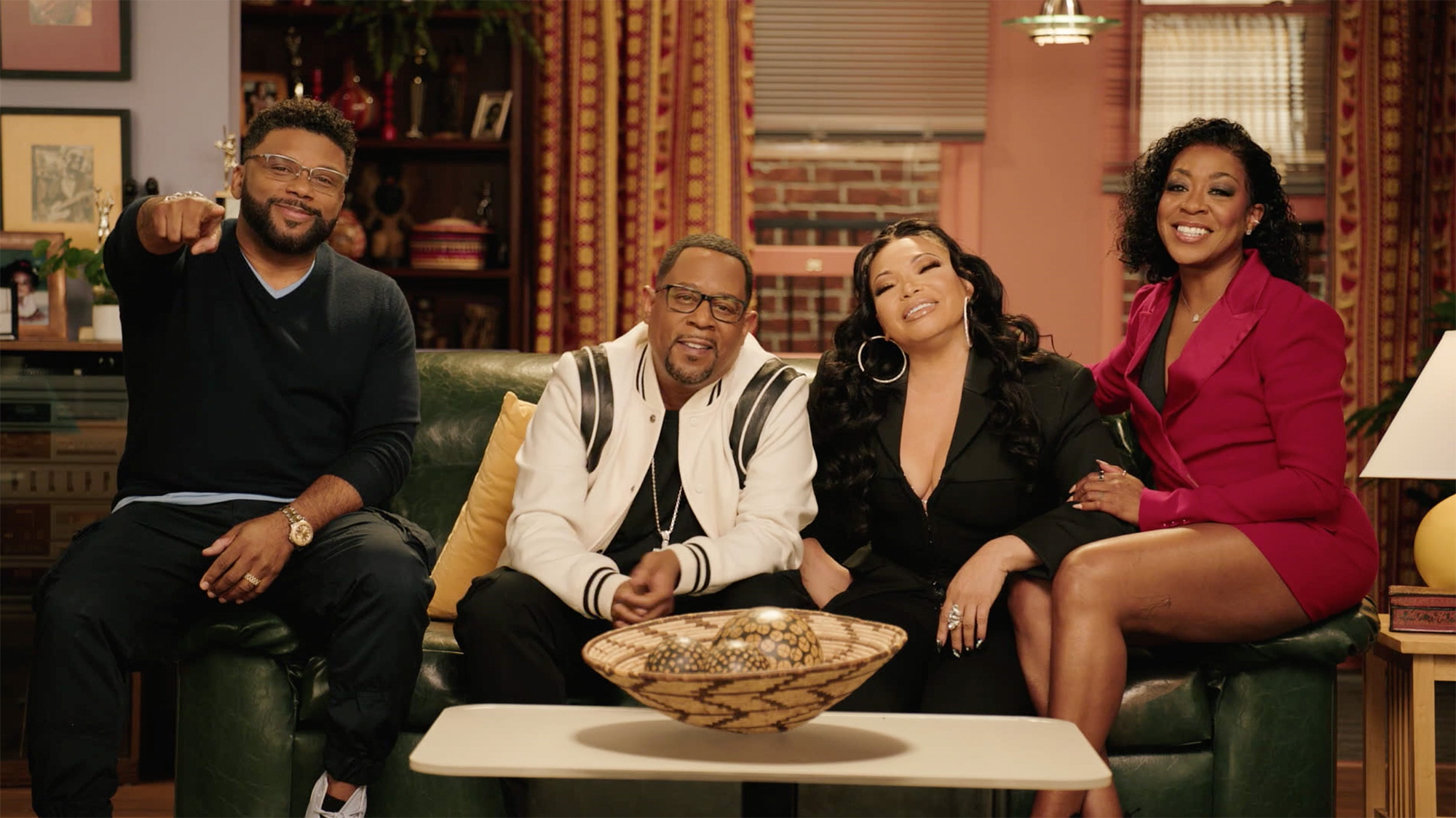 BET+ debuted the first look trailer for its highly-anticipated Martin reunion. Three decades later, the cast is reuniting for a special episode dropping on June 16.
Participating stars include Martin Lawrence, Tisha Campbell, Tichina Arnold, and Carl Anthony Payne II.
The trailer opens with a dedication to Thomas Mikal Ford, who played Tommy in the series. The actor sadly passed away in 2016 from an operation complication. He was 52.
Hosted by comedian Affion Crockett, the special will focus on the show's origin and evolution. In addition, it will feature interviews with the surviving cast, original directors, special musical performances, and behind-the-scenes must-sees.
Martin, which premiered in 1992, starred Lawrence – who played various characters, Campbell as Martin's girlfriend and later his wife, Gina; Arnold as Gina's best friend, Pam; and Martin's two best friends, Cole (Payne) and Tommy (played by the late Thomas Ford). The series concluded with season five due to the tensions between the two main cast members. People reported that Campbell sued Lawrence for "repeated and escalating sexual harassment, sexual battery, verbal abuse, and related threats" in 1997. The two later reconciled, with Campbell announcing in 2020 that she was "so glad that we're in a good place right now."
A Lizzo Documentary Is In The Works at HBO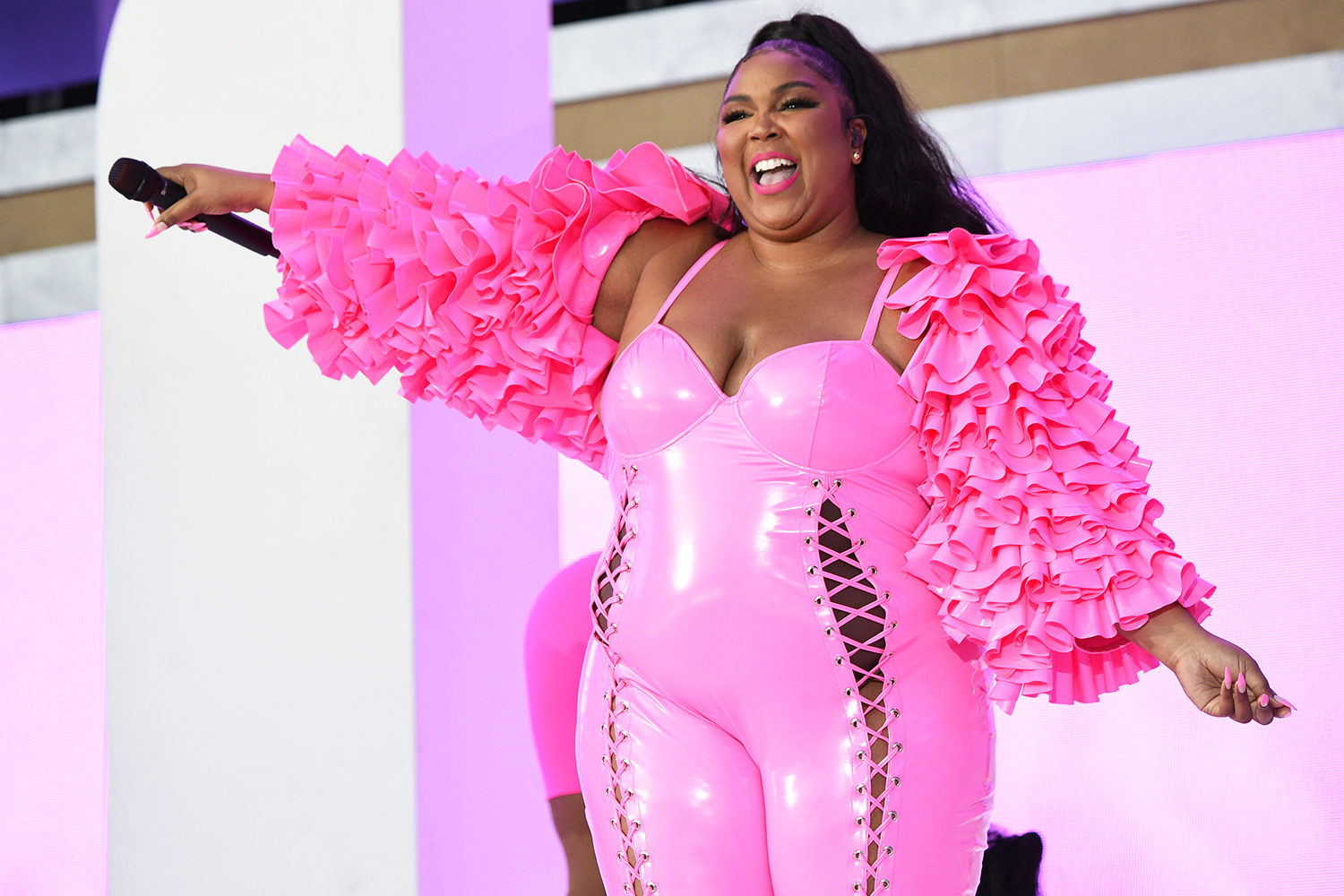 An untitled documentary about Lizzo is coming to HBO Max, the Grammy-winning artist recently announced at Warner Bros. Discovery Upfront in New York.
The doc will explore the artist's journey from her humble beginnings to her astonishing music career. Viewers will follow the Detroit native as she navigates the challenges of stardom.
"Growing up, I never dreamed I'd get to experience all of the things I've accomplished in my life, and I'm just getting started," Lizzo shared in a statement. "I'm so excited I get to share and relive my journey with my fans and HBO Max. From 'Cuz I Love You' to my dramatic world tour, losing and gaining love, and creating my new album' Special,' y'all get to see the amount of time, patience, blood, sweat, and tears that went into this process. It takes ten years to become an 'overnight success,' and hopefully, I can inspire other young creatives to keep going."
Directed by Doug Pray (HBO's The Defiant Ones) with Lizzo as the executive producer, the documentary will premiere following the release of the singer's studio album Special this fall.
The 34-year-old's creative portfolio has been expanding at a rapid pace. Just recently, she hosted SNL and launched an Amazon series titledWatch Out For The Big Grrrls.
'Martin' 30th Anniversary Reunion: Here is What We Know
It's been 30 years since Martin made its TV debut on Fox. And, here we are, three decades later, about to relive some of the most hilarious and memorable moments of the 90s sitcom together with Martin Lawrence, Tisha Campbell, Tichina Arnold, and Carl Anthony Payne II.
"To be able to sit here 30 years later with this amazing cast that has had such an impact on pop culture is truly a blessing," Lawrence told Deadline. "I am always humbled that the fans still want more of the show and its characters. I am looking forward to the reunion special."
The taping of the special episode took place last month. Here is what we know so far.
The anniversary episode was filmed on Feb. 20 and will launch on BET+ this summer.
Talk of a reunion of sorts has been going on for a minute, as Arnold and Campbell previously appeared on the Tamron Hall Show last April and revealed that the show likely won't have a reboot following Ford's death. Arnold said that  "a show can never be a reboot without the original cast," but that a reunion was "maybe" possible. (source: complex)
The special will focus on the show's origin and evolution. Hosted by comedian-actor Affion Crockett, the episode will feature interviews with the cast, original directors, special musical performances, and behind-the-scenes commentary of the show's influence. (source: ABC News)
The anniversary special is also scheduled to feature some "surprise guests." Celebrity guests stopped by during the taping, including Tracy Morgan, Kim Coles, Chris Rock, Snoop Dogg, and more. (source: The Grio)
It's still unclear how the reunion plans to honor castmate Thomas Mikal Ford, who died back in 2016. (source: complex)
Martin, which premiered in 1992, starred Lawrence – who played various characters, Campbell as Martin's girlfriend and later his wife, Gina; Arnold as Gina's best friend, Pam; and Martin's two best friends Cole (Payne) and Tommy (played by the late Thomas Ford). The series concluded with season five namely due to the tensions between the two main cast members. People reported, Campbell sued Lawrence for "repeated and escalating sexual harassment, sexual battery, verbal abuse and related threats" in 1997. The two later reconciled, with Campbell announcing in 2020 that she was "so glad that we're in a good place right now."