Ava DuVernay and Whoopi Goldberg Elected to The Academy's Board of Governors
The Academy of Motion Picture Arts and Sciences, which has 9000+ members, has just elected new members to the 2020-2021 Board of Governors. Among the six newly elected governors are director Ava DuVernay and EGOT winner Whoopi Goldberg, who was re-elected for a second three-year term.
For those not familiar with the work of the Board of Governors, here is a breakdown of how it works and what it does.
Per Oscars official website, The Board of Governors directs the Academy's strategic vision, preserves the organization's financial health and assures the fulfillment of its mission.
Governors attend 6-8 board meetings annually (in person or by video). Each Governor also serves on one board oversight committee and their branch's executive committee, and they are expected to represent their branch at numerous Academy events through the year.
The Academy has a total of 18 branches, including the actors branch and directors branch, where Goldberg and DuVernay will serve. Each branch is represented by three governors who are elected for three-year terms.
Since the #OscarSoWhite campaign in 2015, the Academy has been making efforts to increase diversity across the board. After the most recent election, out of 54 governors, the number of female Academy governors increased from 25 to 26, and people of color increased from 11 to 12.
Angelina Jolie's Daughter Zahara Will Attend an HBCU (Video)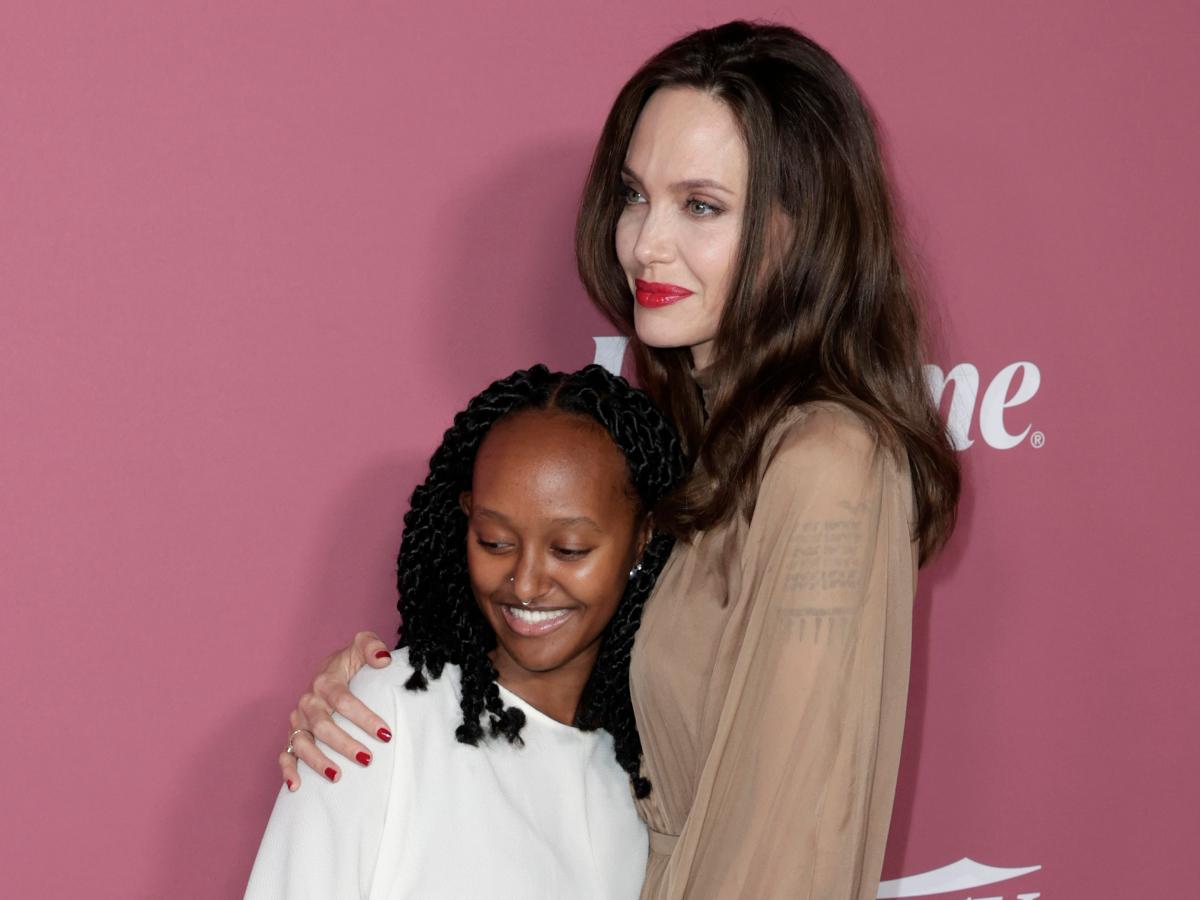 Angelina Jolie's daughter Zahara Marley Jolie-Pitt is college bound!
On Sunday, the Oscar-winning actor announced her 17-year-old will be attending Spelman College, an HBCU, this fall. Included in Jolie's post is a picture of Zahara posing with schoolmates and a caption that read,
"Zahara with her Spelman sisters! Congratulations to all new students starting this year," the mother of six wrote. "A very special place and an honor to have a family member as a new Spelman girl. #spelman #spelmancollege #spelmansisters #HBCU."
In addition to the Eternals star's post, a video taken during an alumni college event was published on TikTok. The clip, which has now gone viral, shows Jolie attempting to join in on the electric slide. You can watch it below.
'Black Panther: Wakanda Forever' Honors The Late Chadwick Boseman (Video)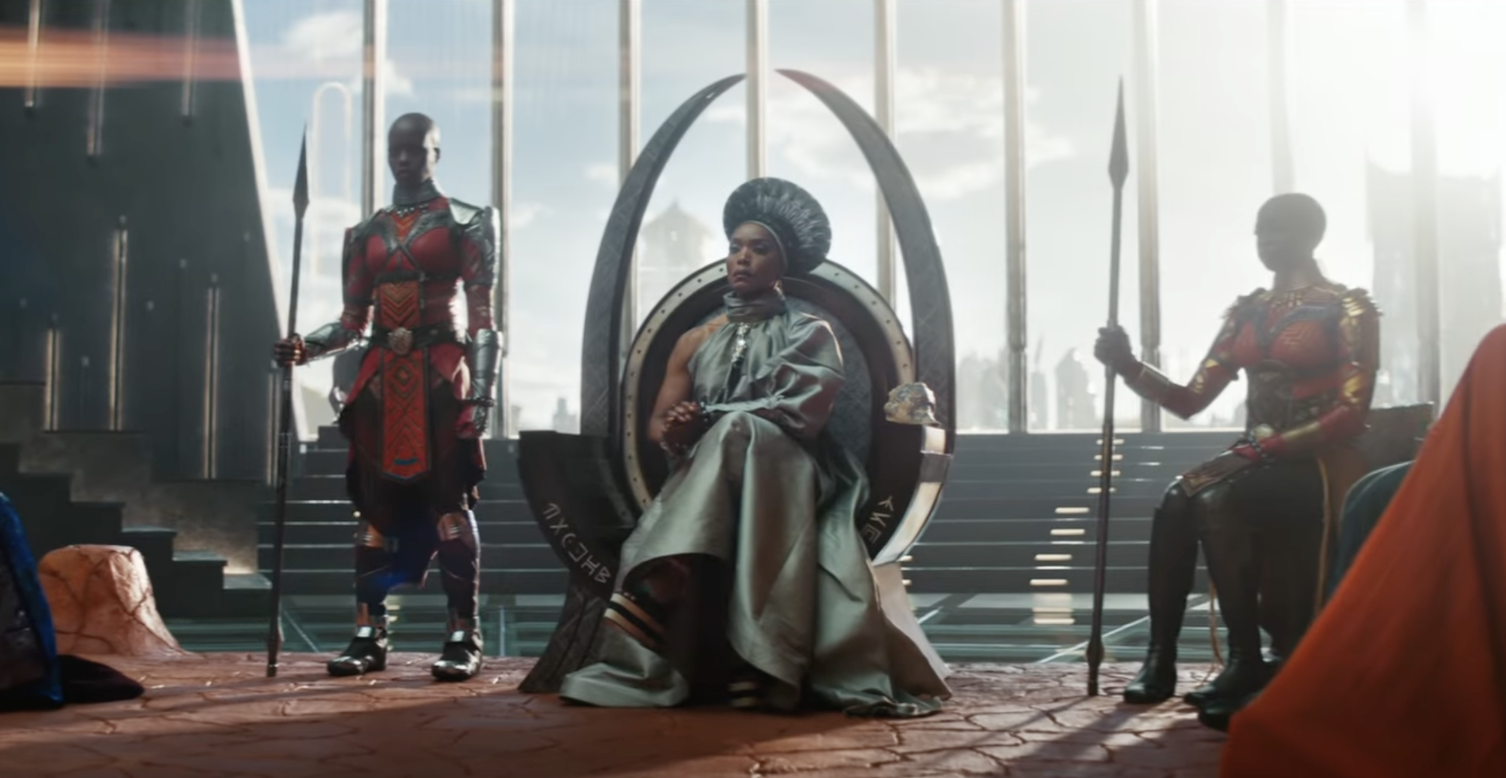 Marvel has finally released the official trailer for the highly anticipated sequel of Black Panther. The 2-minute video features new and returning characters and unveils a special tribute to Chadwick Boseman's T'Challa.
The movie is scheduled to hit theaters on November 11.
Watch the trailer above.
'The Man From Toronto' Trailer: Kevin Hart and Woody Harrelson Star In Action-Packed Comedy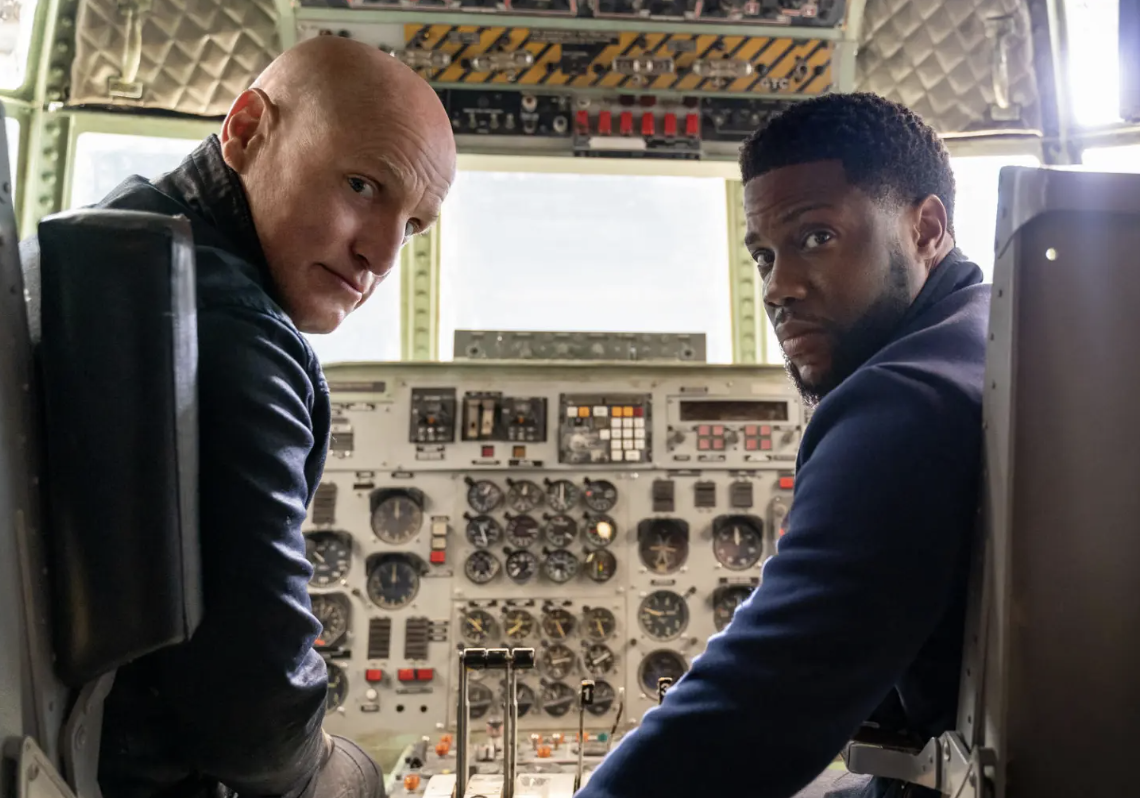 Kevin Hart and Woody Harrelson star in Netflix's upcoming action-packed comedy dropping on Netflix on June 24.
A case of mistaken identity arises after a screw-up sales consultant and the world's deadliest assassin—known only as The Man from Toronto— run into each other at a holiday rental.