Black History Captured on Film: Betty Boop – The Cartoon Creation that Originated from a Black Jazz Queen Ester Jones
by Betti Halsell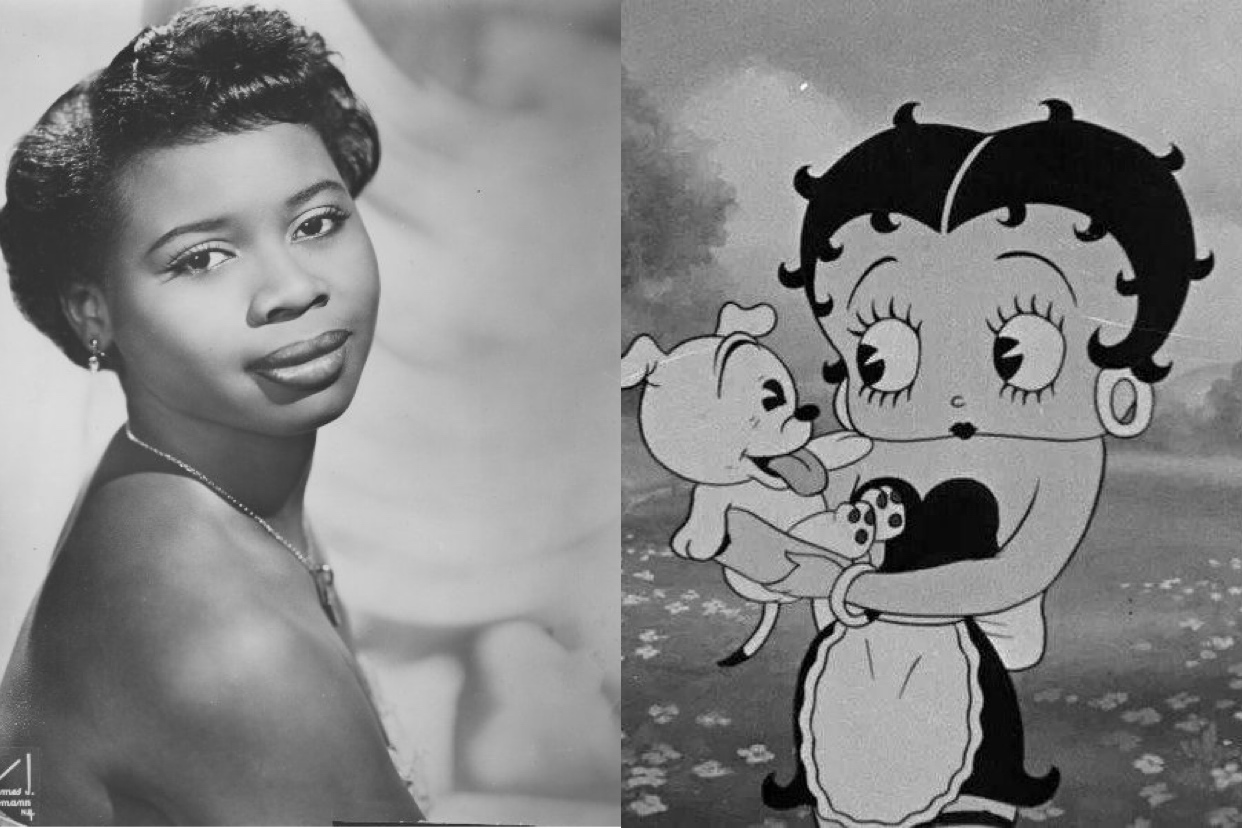 The Complex Origin Story of a Cartoon Icon, Leads to the Beauty and Talent of a Black Woman.
One of America's most recognizable TV vixens came from the land of animation, Betty Boop is a beloved cartoon icon. Looking deep within her history, one can trace her back to the sultry room of Harlem's Cotton Club, Jazz singer Ester Jones, nicked named "Baby Ester" inspired a vibe of grown sex appeal and unique song pattern.
It was a time of great movement and innovation within the Black community, the Harlem Renaissance era was the central hub for displaying a new sense of creative awakening in African Americans. From 1910 to the mid-1930s, the Harlem neighborhood in New York City was a "cultural mecca," witnessing an explosion of Black art and ingenious sound of music.
The Cotton Club was a beacon for elite Black entertainers, performances from the most prominent Blues and Jazz artists performed at the gangster-owned night club. Ester Jones was a regular cabaret act, enchanting crowds with her scats, 'Boo-Boo-Boo-Boo -Doo-Doo.'
American Singer and actress, Helen Kane caught one of Jones' shows, and she was "inspired" by the cabaret artistry, aesthetic, and scats. Kane updated her style and singing pattern; one can see the influence in Kane's hit single "I wanna be loved by you," The lyrics say the following.
" I wanna be loved by you, just you
And nobody else but you
I wanna be loved by you, alone!
Boop-boop-a-doop!… "
The animation studio house, Fleischer Studios, created a character that resembled Kane. They included "boop-boop-a-doop" as the catchphrase for their animated "it girl," Betty Boop. As Kane was losing popularity, she grew envious of the rising cartoon starlet. Kane came after Fleischer Studios with a $250,000 ( about $3.8 million in 2020) lawsuit for infringement of character.
The Lawsuit went on for two years until evidence stemming from the Cotton Club displayed Jones as the original "Boop" girl. However, once the case was over, there Jones was not given her respected dues for the character, she was assumed to be dead or in France at the time. (suspicious)
Betty Boop inspires fashion to this day, her distinct look originates from a Jazz queen that played in one of the most iconic clubs in African American history. Although exposed for the wrong reasons, Baby Ester has been recognized in court as the original inspiration for Betty Boop, during a time of segregation and limited rights in the Black Community. Betty Boop symbolizes Black women being the authentic image of attraction and beauty.
Remakes Of These Whitney Houston Movies Are Currently In The Works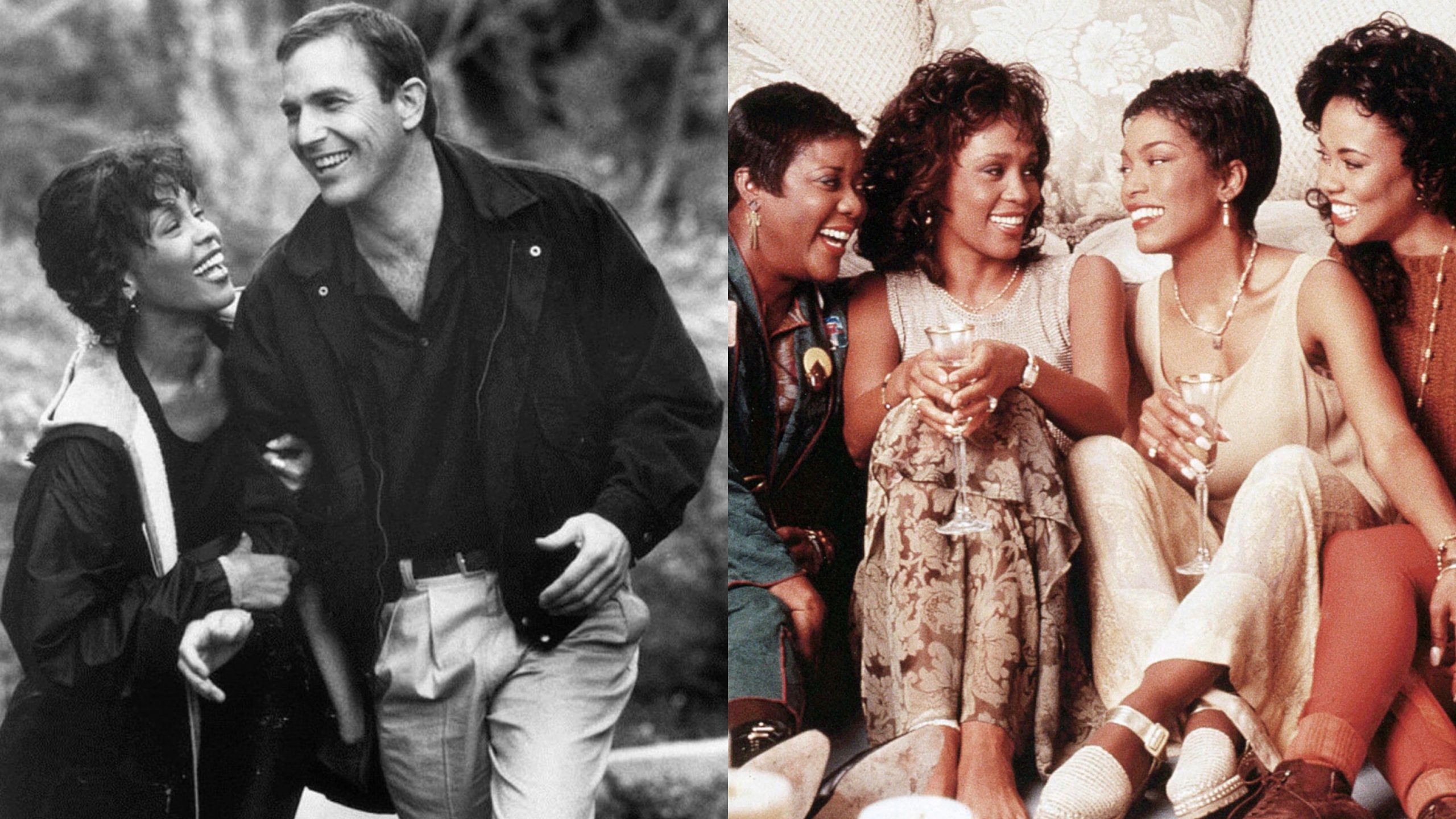 Whitney Houston's legacy continues to inspire millions around the globe many years after her sudden passing. The work of the legendary singer/songwriter did not just make a tremendous impact on the music industry; Houston also significantly contributed to some award-winning films that we still cherish and love today. So much so that creators strive to bring some of that greatness back to our screens. From The Bodyguard to The Preacher's Wife, these are Whitney Houston's iconic movies that are getting the remake treatment.
THE BODYGUARD
Warner Bros. has enlisted playwright Matthew López (The Inheritance) to write the script for the remake of the iconic Whitney Houston film The Bodyguard.
As reported by Variety, the reimagining of the drama will be inspired by the 1992 classic, which starred Houston and Kevin Costner. The original film grossed over $400 million at the worldwide box office. In addition, it has the bestselling movie soundtrack that features several award-winning songs.
WAITING TO EXHALE
ABC har ordered a TV reboot of the iconic 1995 film with Lee Daniels (Empire) producing. According to Deadline, it will be inspired by the original movie and introduce a new group of four friends – the daughters of the original characters. The TV adaptation will be written by Atticka Locke (When They See Us) and Tembi Locke (Never Have I Ever). Anthony Hemingway (Genius: Aretha) will direct.
The original film's cast featured Houston as Savannah, Angela Bassett as Bernadine, Lela Rochone as Robin, and Loretta Devine as Robin. Directed by Forest Whitaker, the film was a box office hit.
THE PREACHER'S WIFE
A present-day reimagining of The Preacher's Wife is in the works with Anthony Hemingway (Genius, American Crime Story) directing. Angela Basset and Courtney B. Vance (who starred in the original movie) will develop the remake under their production company.
Penny Marshall's 1996 classic starring Denzel Washington, Whitney Houston, and Vance, was itself a remake of The Bishop's Wife, which premiered in 1947 and is based on the novel of the same name by Robert Nathan.
I WANNA DANCE WITH SOMEBODY
Although this title is not quite a movie reboot, I Wanna Dance With Somebody is another biopic centered around Houston's career and music.
Directed by Kasi Lemmons (Harriet), the musical feature will star Naomi Ackie (Star Wars: The Rise Of Skywalker) as Whitney Houston and Ashton Sanders (Moonlight) as Bobby Brown.
The biopic will release the film in theaters on December 23, 2022.
Watch: Penny is All Grown Up in 'The Proud Family: Louder and Prouder' Trailer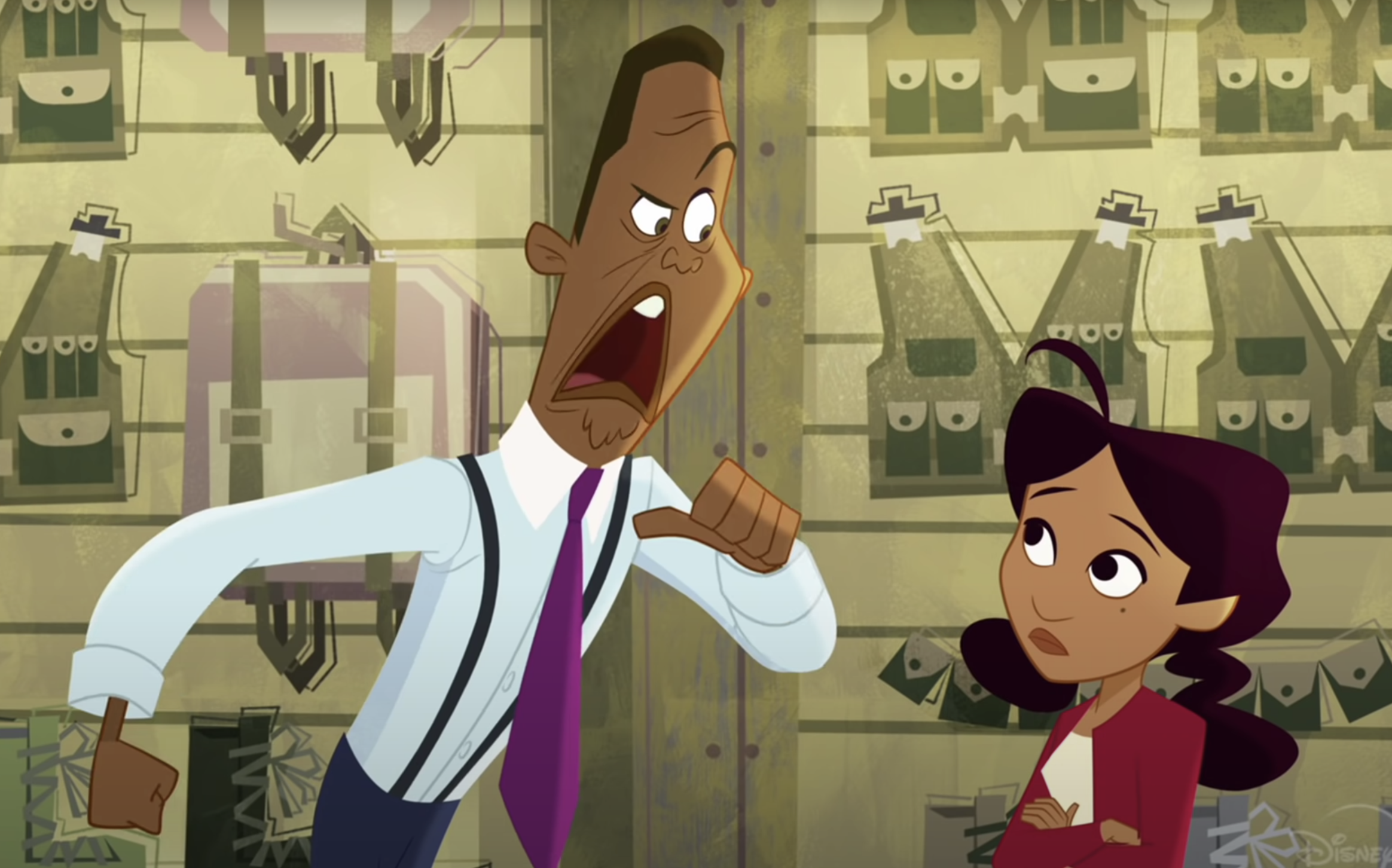 Disney+ has released the first trailer for its highly anticipated animated series reboot. The streaming platform is bringing back The Proud Family  20 years later, with the original cast reprising their roles.
The show will continue to tell the story of Penny Proud and her family – parents Oscar and Trudy, twin siblings, and grandma Suga Mama.
Returning voices include Kyla Pratt as Penny Proud, Tommy Davidson as Oscar Proud, Paula Jai Parker as Trudy Proud, JoMarie Payton as Suga Mama, Cedric the Entertainer as Uncle Bobby, Carlos Mencia as Felix Boulevardez, Maria Canals-Barrera as Sunset Boulevardez, Alvaro Gutierrez as Papi, Karen Malina White as Dijonay Jones, Soleil Moon Frye as Zoey Howzer, and Alisa Reyes as LaCienega Boulevardez.
Joining the cast are Keke Palmer as young activist Maya Leibowitz-Jenkins and Asante Blackk as Penny's boyfriend Kareem.
The returning series will also feature guest voice-overs from stars such as Lizzo, Lil Nas X, Tiffany Haddish, and Cedric the Entertainer among others.
The Proud Family: Louder and Prouder premieres Feb. 23 on Disney+. Check out the trailer below.
Mary J Blige's Most Memorable roles: From Guest Appearances to an Oscar Nomination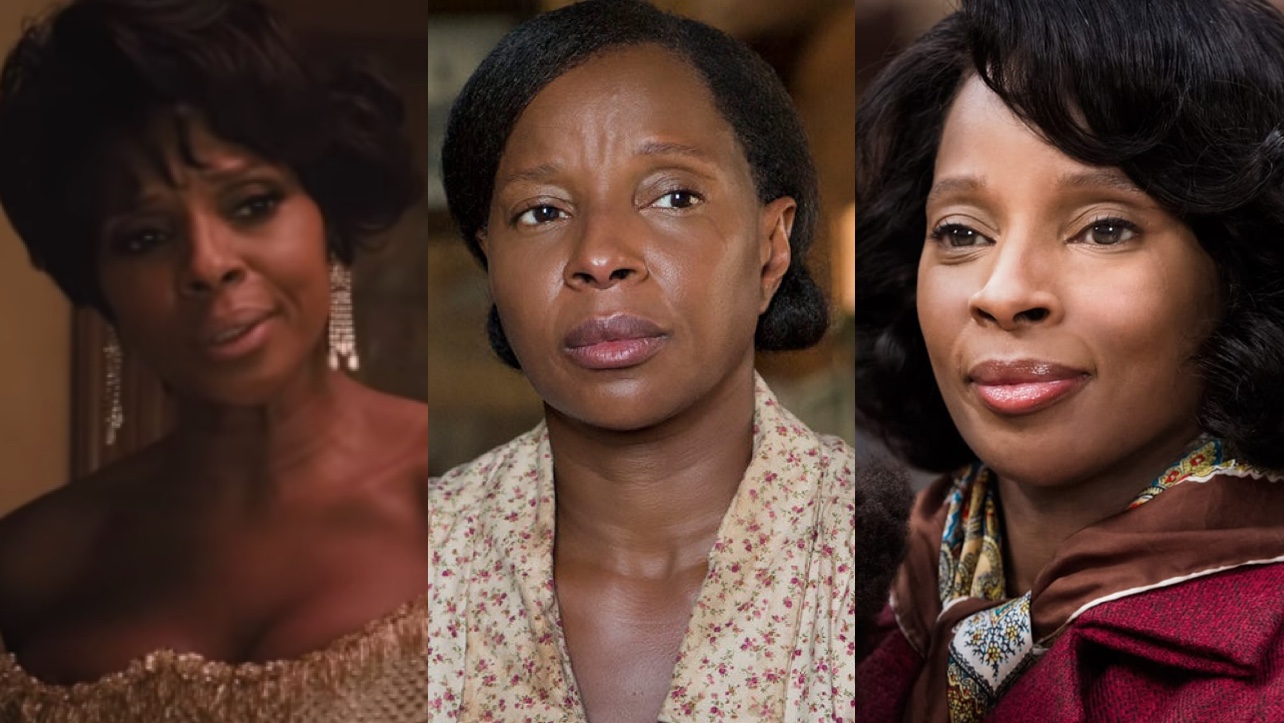 Mary J Blige has been a music icon for many years now. With 13 studio albums and many awards, she has made her name known across the globe. Today, however, her portfolio includes not only music-related accolades. The R&B queen is making significant strides in the television and film industry. One of the biggest of them was her 2018 Oscar nomination for supporting actress for her role in Netflix's Mudbound. And this is just the beginning!
Here are Blige's most memorable television and movie roles thus far.
I Can Do All Bad By Myself (2009)
Tyler Perry gave Blige her first feature film role. She played an inspiring singing bartender at the nightclub. Before this, the singer/songwriter only had cameos on television. I Can Do All Bad By Myself also starred Taraji P. Henson.