Black History Captured on Film: Betty Boop – The Cartoon Creation that Originated from a Black Jazz Queen Ester Jones
by Betti Halsell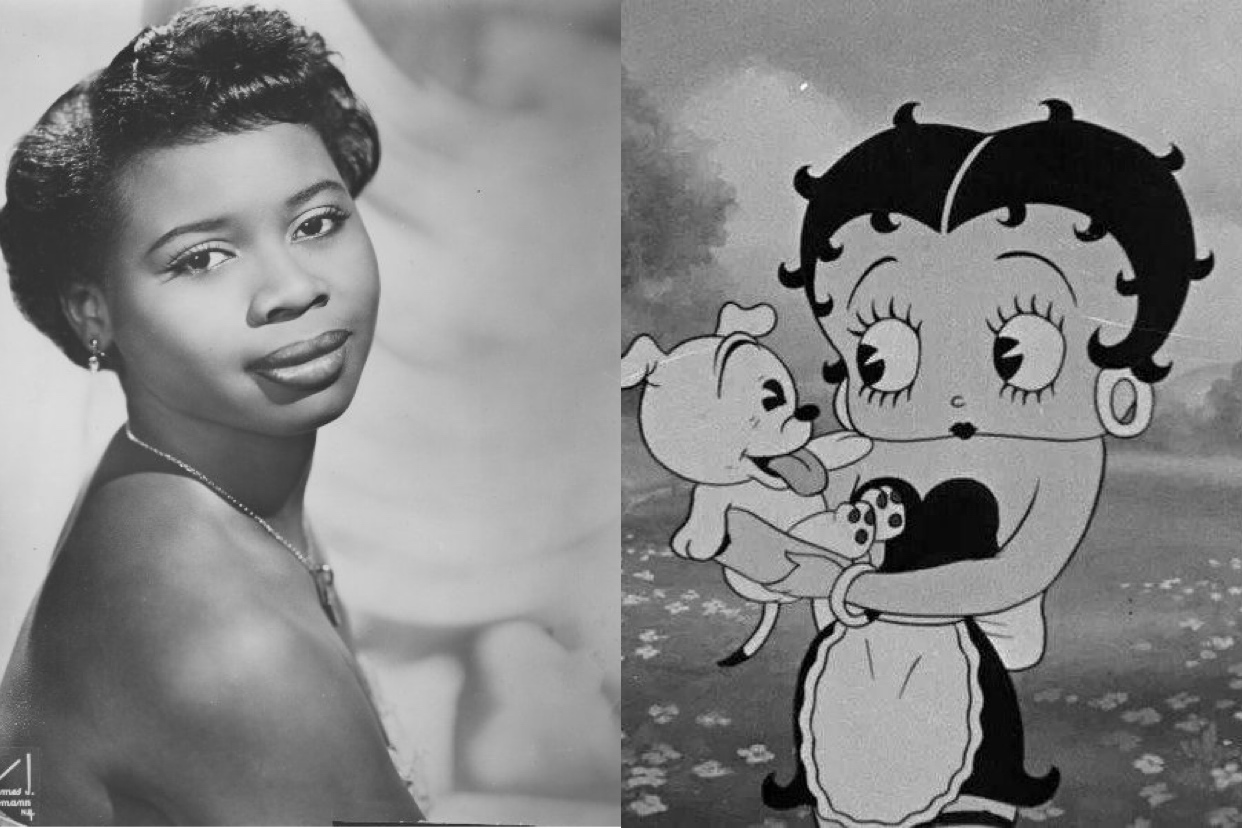 The Complex Origin Story of a Cartoon Icon, Leads to the Beauty and Talent of a Black Woman.
One of America's most recognizable TV vixens came from the land of animation, Betty Boop is a beloved cartoon icon. Looking deep within her history, one can trace her back to the sultry room of Harlem's Cotton Club, Jazz singer Ester Jones, nicked named "Baby Ester" inspired a vibe of grown sex appeal and unique song pattern.
It was a time of great movement and innovation within the Black community, the Harlem Renaissance era was the central hub for displaying a new sense of creative awakening in African Americans. From 1910 to the mid-1930s, the Harlem neighborhood in New York City was a "cultural mecca," witnessing an explosion of Black art and ingenious sound of music.
The Cotton Club was a beacon for elite Black entertainers, performances from the most prominent Blues and Jazz artists performed at the gangster-owned night club. Ester Jones was a regular cabaret act, enchanting crowds with her scats, 'Boo-Boo-Boo-Boo -Doo-Doo.'
American Singer and actress, Helen Kane caught one of Jones' shows, and she was "inspired" by the cabaret artistry, aesthetic, and scats. Kane updated her style and singing pattern; one can see the influence in Kane's hit single "I wanna be loved by you," The lyrics say the following.
" I wanna be loved by you, just you
And nobody else but you
I wanna be loved by you, alone!
Boop-boop-a-doop!… "
The animation studio house, Fleischer Studios, created a character that resembled Kane. They included "boop-boop-a-doop" as the catchphrase for their animated "it girl," Betty Boop. As Kane was losing popularity, she grew envious of the rising cartoon starlet. Kane came after Fleischer Studios with a $250,000 ( about $3.8 million in 2020) lawsuit for infringement of character.
The Lawsuit went on for two years until evidence stemming from the Cotton Club displayed Jones as the original "Boop" girl. However, once the case was over, there Jones was not given her respected dues for the character, she was assumed to be dead or in France at the time. (suspicious)
Betty Boop inspires fashion to this day, her distinct look originates from a Jazz queen that played in one of the most iconic clubs in African American history. Although exposed for the wrong reasons, Baby Ester has been recognized in court as the original inspiration for Betty Boop, during a time of segregation and limited rights in the Black Community. Betty Boop symbolizes Black women being the authentic image of attraction and beauty.
'Emancipation': Will Smith Fights For Freedom and Family In New Drama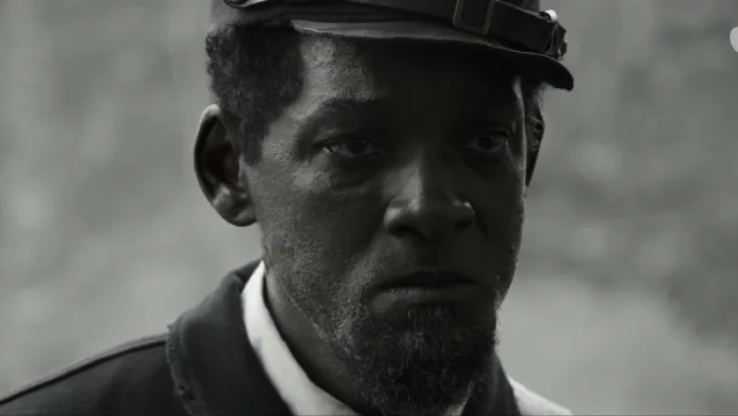 Will Smith returns to the screen following the infamous Oscar scandal with a new drama titled Emancipation, helmed by Equalizer director Antoine Fuqua. The historical action film will launch on Apple TV+ on December 9.
Synopsis: Peter (Smith), a slave, flees a plantation in Louisiana after he was whipped within an inch of his life. He has to outwit cold-blooded hunters and the unforgiving swamps of Louisiana on a torturous journey north.
Watch the official trailer above.
"AVATAR: THE WAY OF WATER": NEW TRAILER RELEASED
20th Century Studios has released a new trailer for "Avatar: The Way of Water," the sequel to James Cameron's highest-grossing film of all time.
Set more than a decade after the events of the first film, "Avatar: The Way of Water" begins to tell the story of the Sully family (Jake, Neytiri, and their kids), the trouble that follows them, the lengths they go to keep each other safe, the battles they fight to stay alive, and the tragedies they endure.
Directed by James Cameron, the sequel stars Sam Worthington, Zoe Saldaña, Sigourney Weaver, Stephen Lang, and Kate Winslet.
"Avatar: The Way of Water" opens in theaters on December 16. Watch the newly released trailer below.
Angelina Jolie's Daughter Zahara Will Attend an HBCU (Video)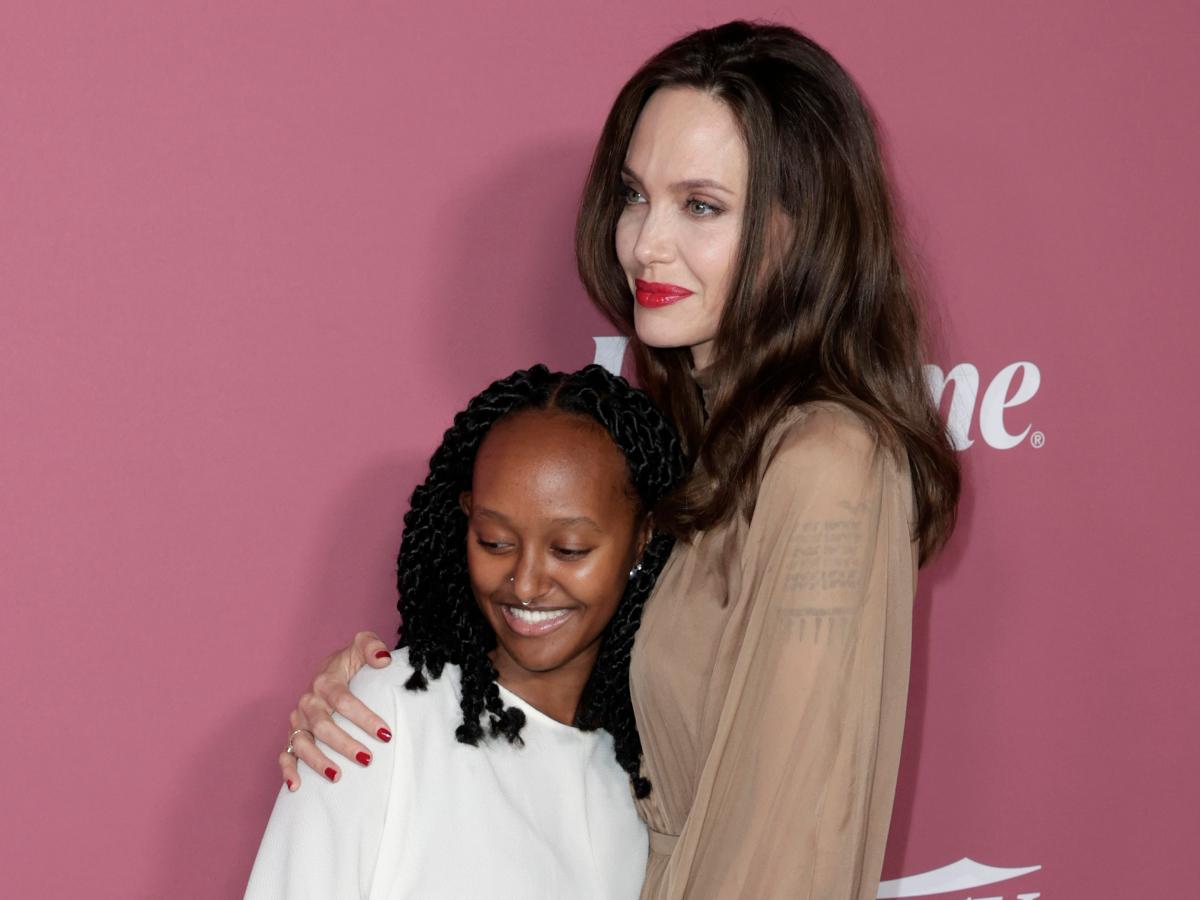 Angelina Jolie's daughter Zahara Marley Jolie-Pitt is college bound!
On Sunday, the Oscar-winning actor announced her 17-year-old will be attending Spelman College, an HBCU, this fall. Included in Jolie's post is a picture of Zahara posing with schoolmates and a caption that read,
"Zahara with her Spelman sisters! Congratulations to all new students starting this year," the mother of six wrote. "A very special place and an honor to have a family member as a new Spelman girl. #spelman #spelmancollege #spelmansisters #HBCU."
In addition to the Eternals star's post, a video taken during an alumni college event was published on TikTok. The clip, which has now gone viral, shows Jolie attempting to join in on the electric slide. You can watch it below.