'Black History Captured on Film': Eartha Kitt – The Mental Process of a Diva
by Betti Halsell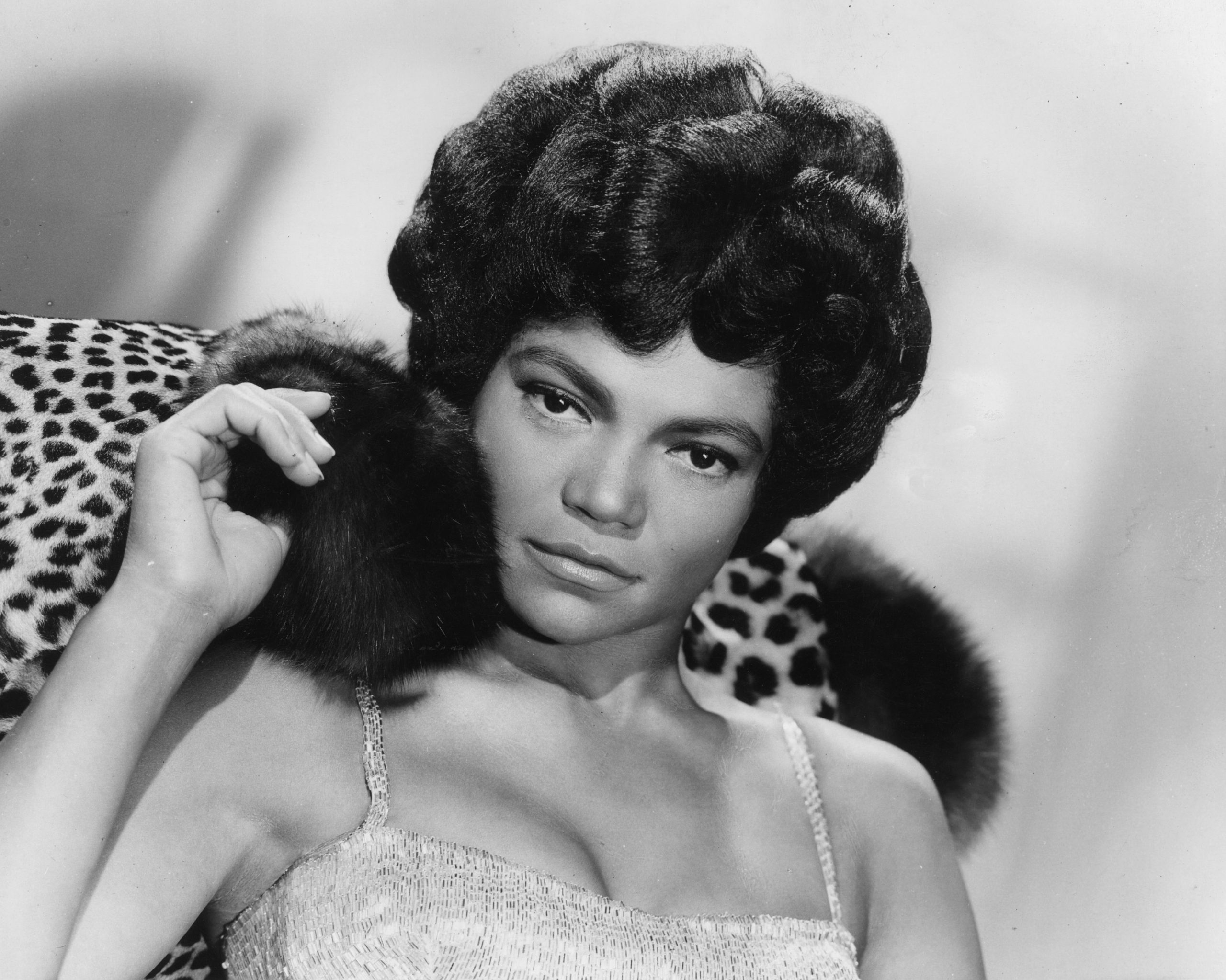 "I'm simply amazed at my whole life, I had more fun being Eartha Kitt than I think anybody has–being themselves, with whomever they become…" – Eartha Kitt, 2001
Eartha Kitt knew she was Eartha Kitt, a character that was free to speak freely with a body that carried a rebellious movement. Known as "the most interesting woman in the world," she fully committed herself to living life. Acting, singing, dancing, Miss. Kitt could do it all and then some.. However, at her core, she was a mother, and adopted daughter of "the people" and being herself was her true calling.
Born in South Carolina, she had no sense of foundation as she moved around frequently as an orphan. Kitt tapped into her animal instincts of survival, and the motivation to never being a burden drove her to do whatever she had to do to tap into a larger than life personality. Kitt became popular in the speakeasy scenes in France ( I can see her serenading the crowd). She returned to America and had a unique sparkle that caught the eyes of director and actor Orson Welles, putting Kitt on the map.
Distinct characters that Kitt is permanently known for include Cat Woman on 1960s television show Batman. Audiences were enchanted by tongue rolls and commitment to her feline feature role, make the purrfect* catcall on queue. Kitt is also known for singing the holiday anthem, Santa Baby. She took anything she was given and made it her own, with unmatched sophistication and gusto.
Kitt lived in a mental state of freedom, creating a small riff in her career when she was invited to the White House in the 1960s. She did the impossible, she spoke with no filter to the first lady of the United States and it made "lady bird" clutch her pearls. Before this prestigious luncheon on Capitol Hill, Kitt frequently checked the pulse of the youth around her, violence was up and intense energy surrounded the Vietnam War.
Kitt said exactly what the young men from all different neighborhoods were telling her; why try to be a good samaritan, if the result is being forced into war? It would be easier to commit a crime and be overlooked, than stare at a fate that awaited them on the front lines. It was no coincidence that she couldn't find work after she exercised her right to freedom of speech. Kitt's domestic popularity was eventually recharged and she found herself back on stage.
Above all else, Eartha Kitt freed herself, to be her full self. She knew who she was, and who she was not. Kitt lived her life how she wanted, centered and in confidence. Her daughter Kitt Mcdonald explained her mother had a sense of self-awareness that made her the center of attention. Although her life started off orphaned, she made life and the people who encouraged her growth her eternal parents that raised and nourished her talent.
Meghan Markle To Release Her Debut Children's Book
The soon-to-be mother of two will also narrate the audiobook version
The actress-turned-duchess is adding a new title to her post-royal résumé. Markle is releasing her debut children's book, The Bench.
Inspired by her husband Prince Harry and baby Archie, the book will reportedly focus on the special bond between a father and son, viewed through a mother's eyes.
"The Bench started as a poem I wrote for my husband on Father's Day, the month after Archie was born," the new author shared in a statement. "That poem became this story. Christian layered in beautiful and ethereal watercolor illustrations that capture the warmth, joy, and comfort of the relationship between fathers and sons from all walks of life; this representation was particularly important to me, and Christian and I worked closely to depict this special bond through an inclusive lens. My hope is that The Bench resonates with every family, no matter the makeup, as much as it does with mine."
Published by Random House Children's Books, the book is illustrated by award-winning artist Christian Robinson.
The Bench will be published on June 8.
'Lupin' Part 2: Release Date, First Look Photos & Trailer
The French heist drama returns with five new episodes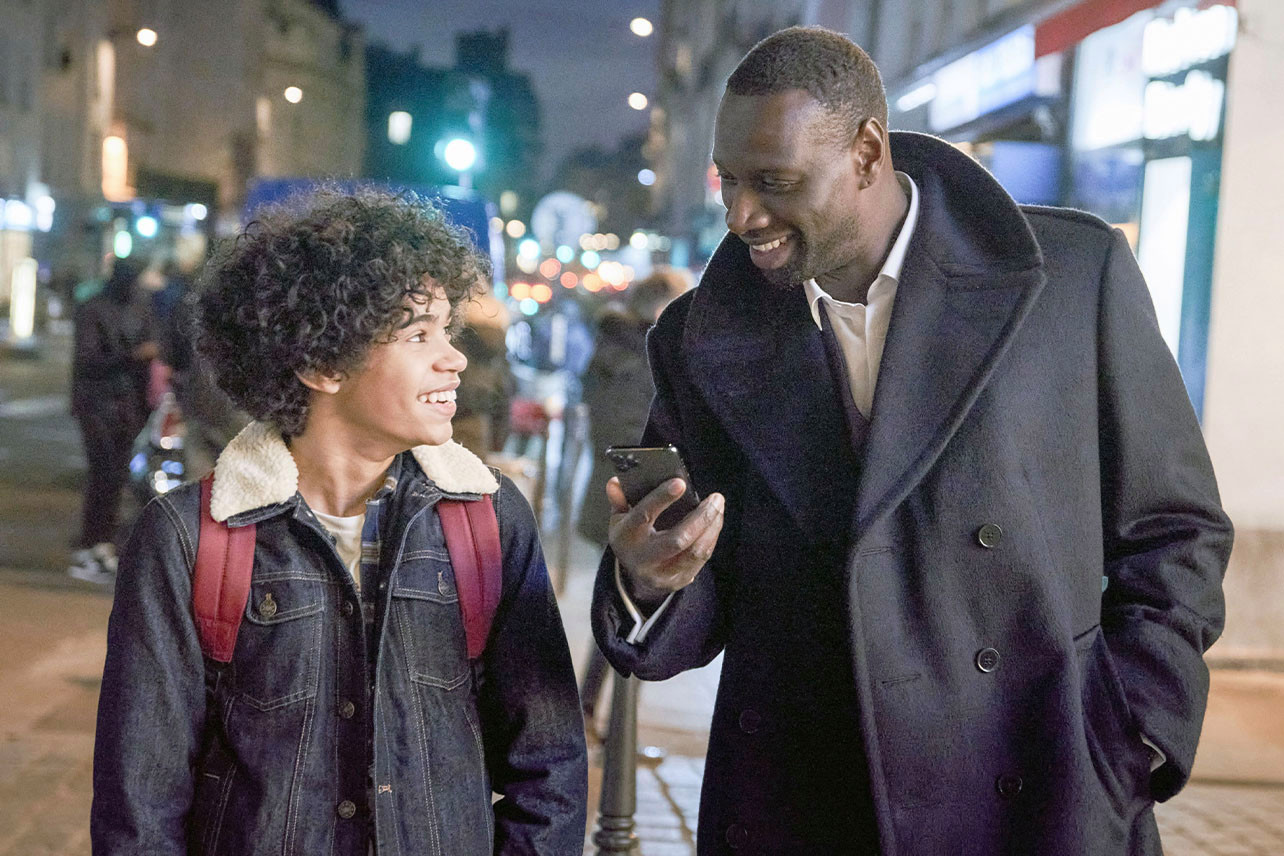 Netflix recently released the first look images from Lupin season 2. The photos give viewers a glance at the upcoming episodes, set to release on Netflix, reportedly, in summer 2021.
The French heist drama stars Omar Sy as Assane Diop, a man inspired by the life and dealings of a fictional character, a thief named Arsène Lupin. The series follows Assane's quest to expose the wealthy and powerful Pellegrini family after its patriarch, Hubert, framed Assane's father, who later ended up dead in jail. Lupin also focuses on Assane's relationship with his son and his ex-wife as he tries to salvage it while executing his mission.
Here are the first look images for part 2.
According to Netflix's data, Lupin part 1 was the most-watched French original series on the platform. Seventy million households reportedly viewed the show in the first four weeks of its release.
Lupin Part 2 doesn't have an official release date yet, but it's expected to premiere this summer. Watch the official teaser below.
Will Smith's Body Transformation Will Be Documented In A New Youtube Series
Will Smith broke the internet earlier this week by posting a picture that some would consider unflattering and others could very much relate to. The caption read, "I'm gonna be real wit yall – I'm in the worst shape of my life."
Looking at the shared image, from Smith's outfit to his physique, one could assume that the I am Legend actor was simply sharing the outcome of his quarantine lifestyle.
Earlier today, however, in another social media post, Smith revealed that the image was just a teaser of what's to come.
It turns out the actor is teaming up with YouTube for a fitness and wellness series intended to document the 52-year-old's journey.
"This is the body that carried me through an entire pandemic and countless days grazing thru the pantry," he captioned his latest post. "I love this body, but I wanna FEEL better. No more midnight muffins…this is it! Imma get in the BEST SHAPE OF MY LIFE!!!!!"
No further details were disclosed as of yet. We can't wait to follow this transformation journey!