Black History Caught on Film: Actress Theresa Harris Deserves All the Credit
by Betti Halsell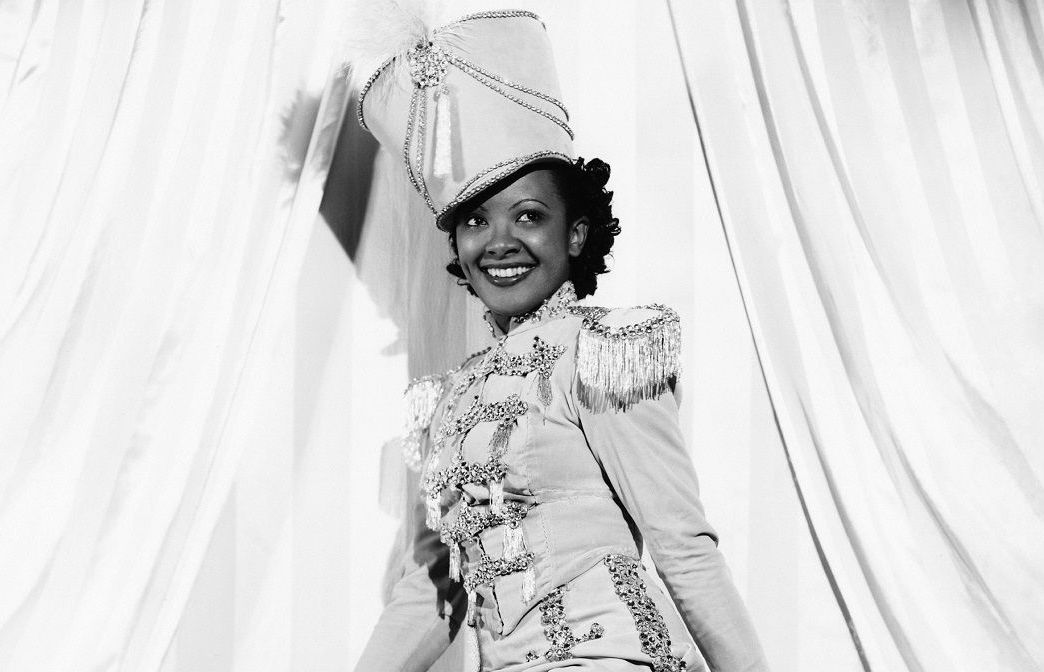 The acknowledgment gives artists their purpose. During the early development of motion picture, African American roles were set to subservient levels, and even when the acting was outstanding, Black talent did not see their names in the rolling credits. However, phenomenal actors and actresses like Theresa Harris still pushed for their name to be recognized and for their talent to be acknowledged.
It was New Years' Eve, the turn of 1906, a star was born to Isaiah and Mable Harris. They were former sharecroppers from Louisiana. Harris was 11-years-old when her family migrated west, to Southern California. She attended Jefferson High School and studied at UCLA Conservatory of Music. Finding her passion in the arts, Harris connected with the "Lafayette Players," a theatre group that performed comedic musicals.
In 1929, she was attracted to the spotlight, making her debut in the movie Thunderbolt, her voice carrying the soothing remedy to a restless audience, stealing every scene she was in. Harris presented her singing talent as her character of a jazz singer, she serenaded the viewers with, "Daddy won't you please come home," no one could take their eyes off of her. Other songs she christened included the "St. Luis Blues," a masterful piece, showcasing her range and endurance.
Although she pushed for more leading roles, Harris was commonly cast as a maid, or in her words "a stooge or servant." None the less Harris kept acting, with 18 different appearances, Harris played crucial assisting roles to some of the most iconic actresses that were highlighted during that time, yet for most of her acting career, she received zero credit.
Quoting her from IMDb, Harris stated, "I never felt the chance to rise above the role of a maid in Hollywood movies. My color was against me. The fact that I was not 'hot' stamped me as either an uppity 'Negress' or relegated me to the eternal role of stooge or servant. I can sing but so can hundreds of other girls. My ambitions are to be an actress. Hollywood had no parts for me."
Harris continued to perform for over two decades, until her last appearance in 1958. For a young Black actress, her personal life (that's recorded) was pretty traditional, she married only once, to a doctor and lived comfortably into retirement from the investment money she made while acting. To watch Mrs. Harris in her prime was enchanting and impeccable; Harris deserves all the credit and more for her cadence, style, and unmatched talent.
Meghan Markle To Release Her Debut Children's Book
The soon-to-be mother of two will also narrate the audiobook version
The actress-turned-duchess is adding a new title to her post-royal résumé. Markle is releasing her debut children's book, The Bench.
Inspired by her husband Prince Harry and baby Archie, the book will reportedly focus on the special bond between a father and son, viewed through a mother's eyes.
"The Bench started as a poem I wrote for my husband on Father's Day, the month after Archie was born," the new author shared in a statement. "That poem became this story. Christian layered in beautiful and ethereal watercolor illustrations that capture the warmth, joy, and comfort of the relationship between fathers and sons from all walks of life; this representation was particularly important to me, and Christian and I worked closely to depict this special bond through an inclusive lens. My hope is that The Bench resonates with every family, no matter the makeup, as much as it does with mine."
Published by Random House Children's Books, the book is illustrated by award-winning artist Christian Robinson.
The Bench will be published on June 8.
'Lupin' Part 2: Release Date, First Look Photos & Trailer
The French heist drama returns with five new episodes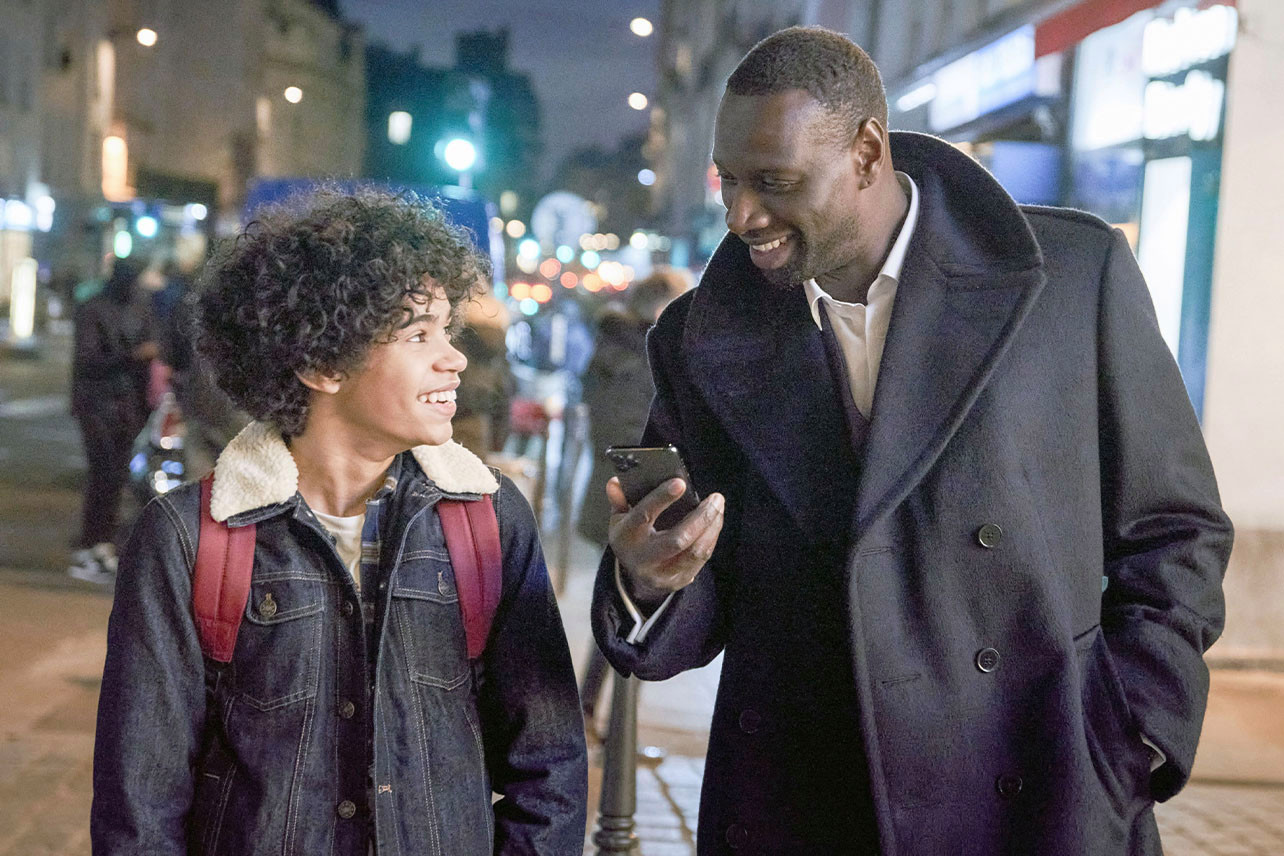 Netflix recently released the first look images from Lupin season 2. The photos give viewers a glance at the upcoming episodes, set to release on Netflix, reportedly, in summer 2021.
The French heist drama stars Omar Sy as Assane Diop, a man inspired by the life and dealings of a fictional character, a thief named Arsène Lupin. The series follows Assane's quest to expose the wealthy and powerful Pellegrini family after its patriarch, Hubert, framed Assane's father, who later ended up dead in jail. Lupin also focuses on Assane's relationship with his son and his ex-wife as he tries to salvage it while executing his mission.
Here are the first look images for part 2.
According to Netflix's data, Lupin part 1 was the most-watched French original series on the platform. Seventy million households reportedly viewed the show in the first four weeks of its release.
Lupin Part 2 doesn't have an official release date yet, but it's expected to premiere this summer. Watch the official teaser below.
Will Smith's Body Transformation Will Be Documented In A New Youtube Series
Will Smith broke the internet earlier this week by posting a picture that some would consider unflattering and others could very much relate to. The caption read, "I'm gonna be real wit yall – I'm in the worst shape of my life."
Looking at the shared image, from Smith's outfit to his physique, one could assume that the I am Legend actor was simply sharing the outcome of his quarantine lifestyle.
Earlier today, however, in another social media post, Smith revealed that the image was just a teaser of what's to come.
It turns out the actor is teaming up with YouTube for a fitness and wellness series intended to document the 52-year-old's journey.
"This is the body that carried me through an entire pandemic and countless days grazing thru the pantry," he captioned his latest post. "I love this body, but I wanna FEEL better. No more midnight muffins…this is it! Imma get in the BEST SHAPE OF MY LIFE!!!!!"
No further details were disclosed as of yet. We can't wait to follow this transformation journey!