'The United States Vs. Billie Holiday' Review
by Betti Halsell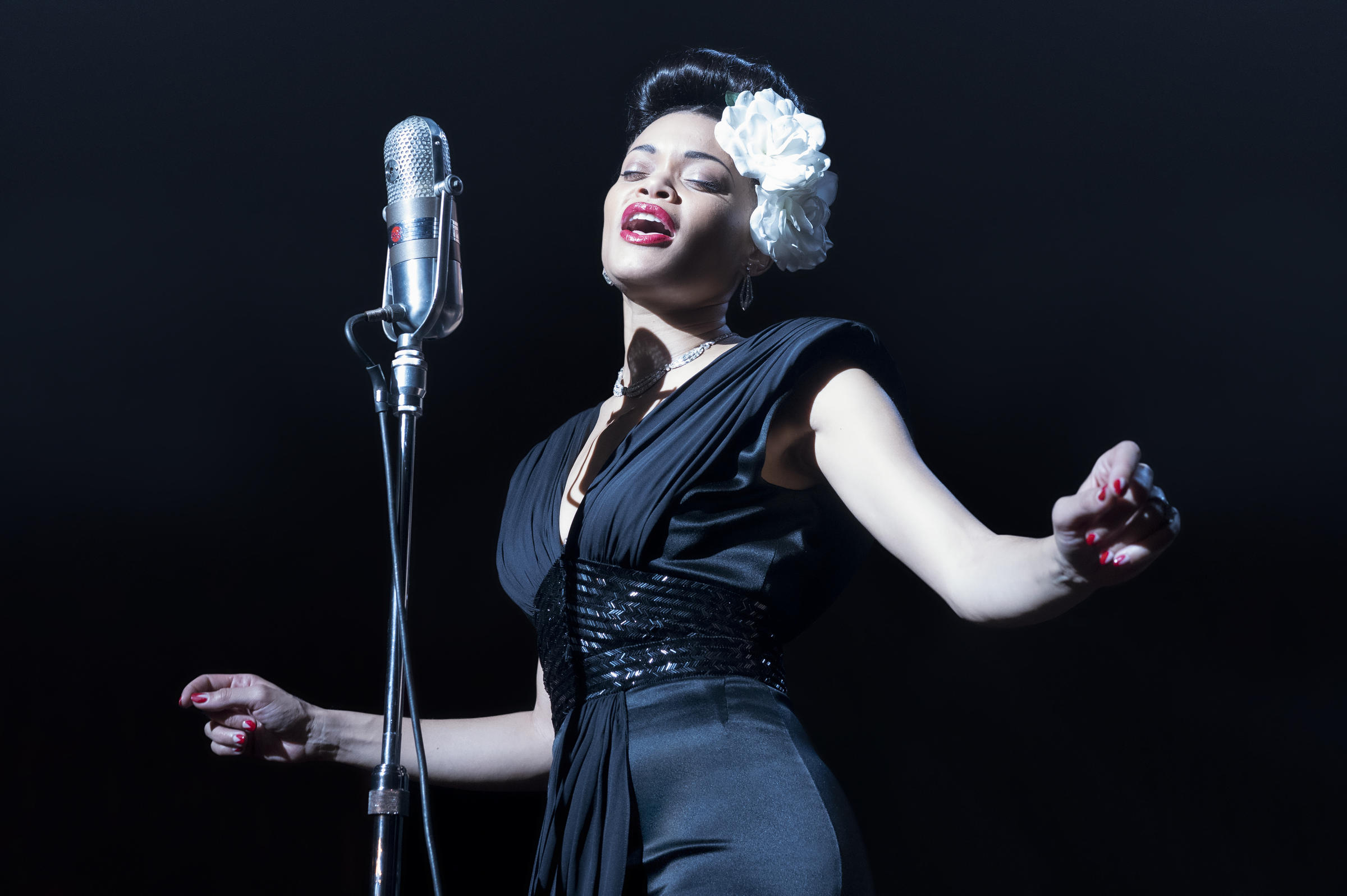 In The United States Vs. Billie Holiday the audience is thrown into a war zone. Viewers stare at the social terrain with world-renowned Jazz legend Billie Holiday, as she climbs through trenches of trauma, addiction, love, betrayal, and corruption, ultimately leaving some of her best men behind.
Holiday, played by Andra Day, encapsulated the current state of events happening to Black Americans with a simple string of verses over a solemn melody. Her song Strange Fruit paints a vivid picture of events that took place during her time – lynchings in the 1930's that were happening with no reprimand. The melancholic melody still hits home today, as if America is still singing the same song, with a different tune.
Holiday bellowed with her smoldering voice,
"Southern trees bear a strange fruit
Blood on the leaves and blood at the root
Black bodies swinging in the southern breeze
Strange fruit hanging from the poplar trees."
The recording and performance of Strange Fruit stood out like a thorn protruding from the rosey lens the rest of America looked through, causing a problem for those in "high places". So they created a suffocating smoke around the singer's life, following her to her final resting place.
The movie focuses on the unsolicited surveillance from federal and local law enforcement because of the pressure that came with the iconic song. It touches on a reoccurring theme happening in newly released biographic films, uncovering people within the Black community supplying incriminating intel to the federal government.
This confirms the involvement of federal sources, but also the lack of trust happening within the collective community. The film was as explicit as the song itself, telling an unbiased truth of an Artist caught in a war that went far beyond her talent.
Directed by Lee Daniels and written by Pulitzer prize-winner Suzan-Lori Parks and Johann Harri, the movie depicts Holiday as an undeniable force – she was feminine and sensual, yet she held a sense of masculine ownership over her life. Although the 1900s were set in gender roles and confined social placement, Holiday was outspoken and knew she had a level of power. The salute to her self-awareness may have beckoned from her childhood. The film exposed Holiday's early surroundings, which included the power in sexuality and a sense of liberty for women when she was young.
However, there are two sides to every coin. The trauma in her childhood may have given her the soul that is found in her voice and a sense of empowerment, but it also left her damaged. The movie captured her dependency on strong stimulants, to mange her mental state. The singer's upbringing left her without a true vision of her reflection. The feature focused on nostalgic transitions and captured an unfiltered story of Holiday's flaws as a friend and lover.
In The United States vs Billie Holiday, Day is joined by Trevante Rhodes (Birdbox) who played Jimmy Fletcher, the first Black FBN agent and Garrett Hedlund (Four Brothers) as Harry Aslinger, Chief of the Federal Bureau of Narcotics.
Rendering the critiques from Rotten Tomatoes, the story was labeled "sloppy" and "over-characterized." However, most of those inferential opinions came from predominantly White men. This leaves the opportunity that they may have been missed; the concept of struggle in being a Black woman, while fighting multiple layers of internal and external battles and combating different perspectives of self-worth.
America is still singing about the strange fruit that holds a rotten core, the Anti-lynching Bill was passed last year. A back-breaking victory, countless marches, too many lives lost, all for roughly 100 years of "consideration."
The strange fruit from those times left seeds, a new harvest of injustice is ripening. Thanks to Holiday's strong will to keep performing the truth, others have joined the choir for change. The nation is still singing about the obscurities found in racism. It's all the same song, just a different tune. Stream The United States Vs. Billie Holiday on Hulu starting February 26.
The Latest Must-Read Celebrity Memoirs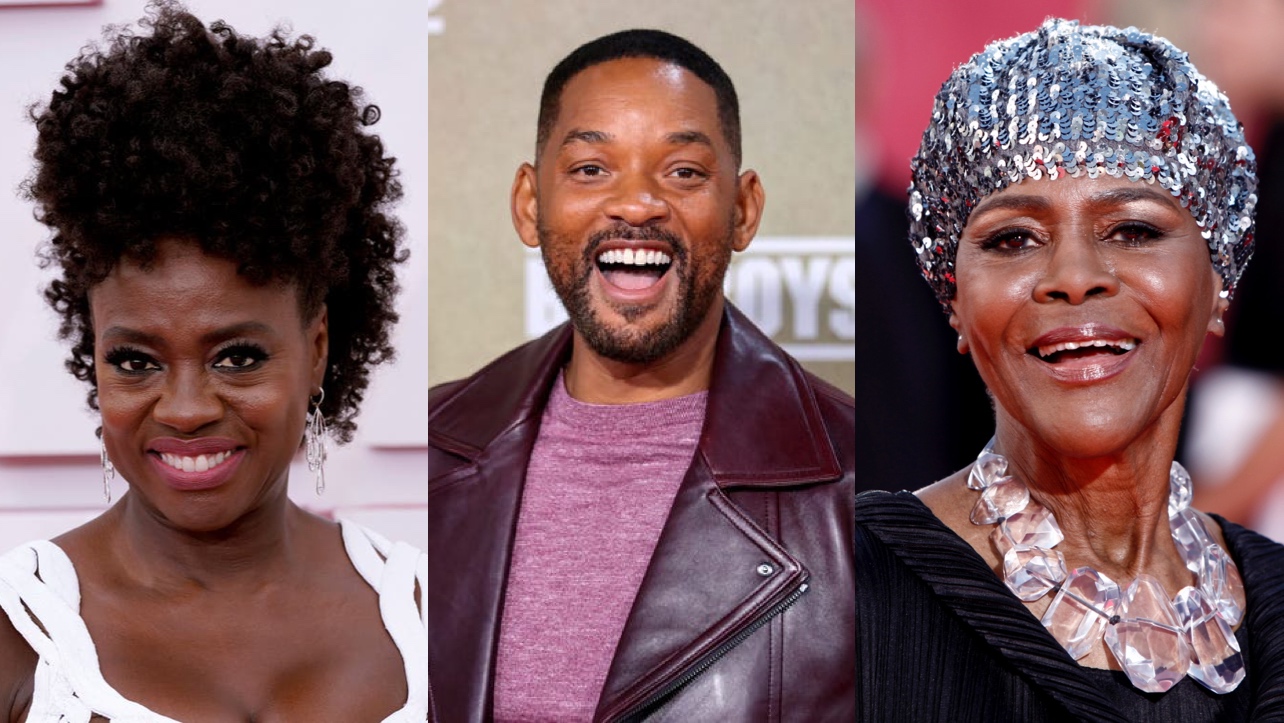 Actors share their talent with us from the screen by playing made-up characters. They often do it convincingly that we as viewers forget that they are real people, with real lives of their own and real stories to tell. Books are proven to be the best way to gather their life experiences and learnings all in one place, uninterrupted.
Here is the list of the new celebrity memoirs that were published this year or will debut in early 2022.
---
Cicely Tyson, Just as I Am: A Memoir (published: January 26, 2021)
"Just as I Am is my truth. It is me, plain and unvarnished, with the glitter and garland set aside. In these pages, I am indeed Cicely, the actress who has been blessed to grace the stage and screen for six decades. Yet, I am also the church girl who once rarely spoke a word. I am the teenager who sought solace in the verses of the old hymn for which this book is named. I am a daughter and a mother, a sister and a friend. I am an observer of human nature and the dreamer of audacious dreams. I am a woman who has hurt as immeasurably as I have loved, a child of God divinely guided by his hand. And here in my ninth decade, I am a woman who, at long last, has something meaningful to say." – Cicely Tyson.
---
Yvonne Orji, Bamboozled By Jesus: How God Tricked Me Into the Life of My Dreams (published: May 25, 2021)
Written by a thriving stand-up comedian and 'Insecure' actress Yvonne Orji, Bamboozled is a frank and fresh advice book that takes readers on a journey through twenty-five life lessons from Orji's own experiences and her favorite source of inspiration: the Bible. The actress shares pointers like why the way up is sometimes down and how fear is synonymous with food poisoning. Her joyful, confident approach to God will inspire everyone to catapult themselves out of the mundane and into the magnificent.
---
Gabrielle Union, You Got Anything Stronger? (published: September 14, 2021)
This memoir is the sequel to Gabrielle Union's first book, We're Going to Need More Wine, released in 2017.
In You Got Anything Stronger?, Union catches the audience up on the latest four years of her life. She takes the reader a girl's night at Chateau Marmont, and I also talk to Isis, her character from Bring It On. Then, for the first time, she opens up about her surrogacy journey and the birth of Kaavia James Union Wade. The actress also discusses racism in the entertainment industry.
---
Tabitha Brown, Feeding the Soul (published: September 28, 2021)
Before Tabitha Brown was one of the most popular personalities in the world, sharing her delicious vegan home cooking and compassionate wisdom with millions of followers across social media, she was an aspiring actress who struggled with undiagnosed chronic autoimmune pain. Her condition made her believe she wouldn't live to see forty–until she started listening to what her soul and her body truly needed. Now, in her life-changing book, Tabitha shares the wisdom she gained from her journey, showing readers how to make a life for themselves that is rooted in nonjudgmental kindness and love, both for themselves and for others.
---
Billy Porter, Unprotected: A Memoir (published: October 19, 2021)
Billy Porter's Unprotected is the life story of a singular artist and survivor in his own words. It is the story of a boy whose talent and courage opened doors for him, but only a crack. It is the story of a teenager discovering himself, learning his voice and craft amidst deep trauma. And it is the story of a young man whose unbreakable determination led him through countless hard times to where he is now; a proud icon who refuses to back down or hide. Porter is a multitalented, multifaceted treasure at the top of his game, and Unprotected is a resonant, inspirational story of trauma and healing, shot through with his singular voice.
---
Will Smith, Will (release date: November 9, 2021)
This memoir is the product of a profound journey of self-knowledge, a reckoning with all that your will can get you and all that it can leave behind. Written with the help of Mark Manson, author of the multi-million-copy bestseller The Subtle Art of Not Giving a F*ck, Will is the story of how one person mastered his own emotions, written in a way that can help everyone else do the same. Few of us will know the pressure of performing on the world's biggest stages for the highest of stakes, but we can all understand that the fuel that works for one stage of our journey might have to be changed if we want to make it all the way home. The combination of genuine wisdom of universal value and a life story that is preposterously entertaining, even astonishing, puts Will the book, like its author, in a category by itself.
---
Garcelle Beauvais, Love Me As I Am (release date: April 12, 2022)
Love Me As I Am is Garcelle Beauvais's smart, inspiring, and raw memoir—an entertaining and unforgettable emotional rollercoaster ride that moves from her early childhood years in Haiti to her adolescence in Boston; from her heady days as a young model in New York—her first taste of real freedom—to Los Angeles and the many ups, downs, and then more ups, both personal and professional, she experienced in her three-decade acting career, including her massive fame as a star of The Real Housewives of Beverly Hills.
---
Viola Davis, Finding Me (release date: April 26, 2022)
Finding Me is Viola Davis' story, in her own words, and spans her incredible, inspiring life, from her coming-of-age in Rhode Island to her present day. Hers is a story of overcoming, a true hero's journey. Deeply personal, brutally honest, and riveting, Finding Me is a timeless and spellbinding memoir that will capture hearts and minds around the globe.
Skyh Alvester Black Talks Life, Faith and Love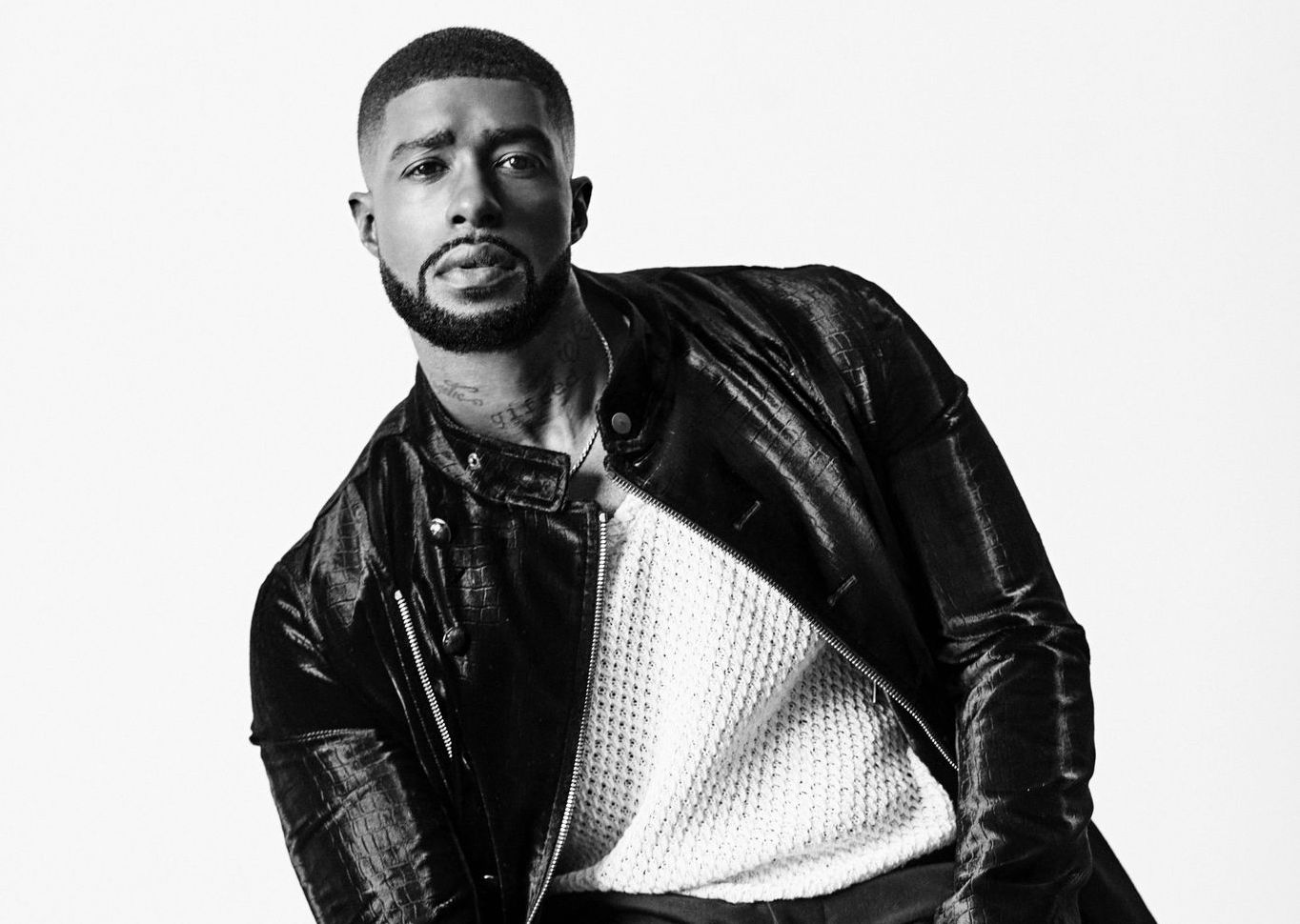 Best known for Sistas and All The Queen's Men, Skyh Alvester Black has been putting in work to get to where he is today. It was not always easy, but, ultimately, every challenge he encountered helped build his character and led him to his purpose.
Born in Alabama and raised in Miami, the 33-year-old Florida native always had a deep-rooted love for music. Dancing became the passion he wanted to pursue professionally, a task that required real commitment. His loving grandparents, who raised him, were prime examples of how hard work, dedication, and faith pay off. "My granddad created a construction business only having a High School diploma," Black shared with HM, "I always saw the work ethic in my grandparents, so it was just kinda innate for me. If I wanted something – to go after it with the relentless approach and jump because the net would always appear."
While his other dream of becoming an R'n'B singer did not pan out, dancing became his thing. He loved it and was good at it. Black worked on stage with some of the biggest names in entertainment, including Rihanna and Beyonce. Dance was the path, the goal. Dance was everything until it wasn't.
In 2010 Black had an encounter that shifted the trajectory of his creative journey forever. Back then, he auditioned for a small part in Grey's Anatomy, where he met Debbie Allen. The legendary dancer and actor saw something that Black was not aware of at the time. 'Honey, I'm going to make you an actor. That's what I see of you,' Allen told him. It would take a few years and hard work for those fateful words to become a reality.
Encouraged by his music manager, Black stepped into Tasha Smith's acting class in 2018. Sadly, his beloved grandfather had passed by then, and Black's singing career had not taken off. "I felt like a failure cause I didn't accomplish it to the gratitude that I wanted to accomplish it," he told HM, "and I felt guilty about that until my grandfather passed, and I wasn't where I personally wanted to be. I felt guilty that I wasn't able to give back everything he gave me."
The acting workshop was the spark he needed, "I fell in love, and I remember everything Debbie Allen had pushed me to do several years before, and it was cathartic, it was therapeutic. It was everything that I needed, and it became an obsession." That was the turning point. Exactly one year later, Black booked his first major television role as Jacobi on Tyler Perry's Sistas that airs on BET. The network recently renewed the series for a fourth season, so there is no time to catch a break just yet.
After the first time I had the privilege of doing Sistas, I felt like I could do anything!
Working with Tyler Perry certainly warrants an intense schedule, and Black is here for it. "It's the best training for an actor. And not just an actor but a professional. I love it! Even the first time I got the privilege of doing Sistas, I felt like I could do anything; because of the pace and intensity. It's this well-oiled machine that just works," he told HM.
Black then went on to book a role on the BET+ series All The Queen's Men. The show takes viewers into the world of exotic male dancing. The actor plays AMP, a bouncer/doorman at Eden, a club managed by Marilyn 'Madam' DeVille (Eva Marcille).
There is no word on the show's season 2 renewal yet, but it's clear that the audience wants more. "I was completely surprised by the response," Black shared with HM, "It's such a taboo subject in mainstream America, and we were in the middle of the pandemic. It has been such an amazing and unexpected ride, and people are loving it, so I am completely grateful."
And this is just the beginning. Ahead lies another leading role in AllBlk's new legal drama Lace from Deuces and Brotherly Love helmer Jamal Hill. The series follows a prolific Los Angeles attorney Lacey (Maryam Basir), who often blurs the lines between right and wrong to protect her rich and powerful clientele. Black stars as attorney Othello Charles. The show will air in November.
Things are coming together not only in his professional life but also personal. Black and his girlfriend and Sistas co-star KJ Smith recently made it Instagram-official. Although the couple stays mostly private, Black wants everyone to know how proud he is of his significant other. "She is great!" He told HM, "I learned how to be a leading man by watching her when she didn't even know I was watching. She is the exemplary leading woman, and she is incredible!"
The journey of the leading man has not been easy, but he says he likes to test his limits "because when you are pushed, you never know what you can actually accomplish."
---
Interview by Tina French, Hollywood Melanin
'I Am Not a Soror': Amanda Seales Responds to AKA Backlash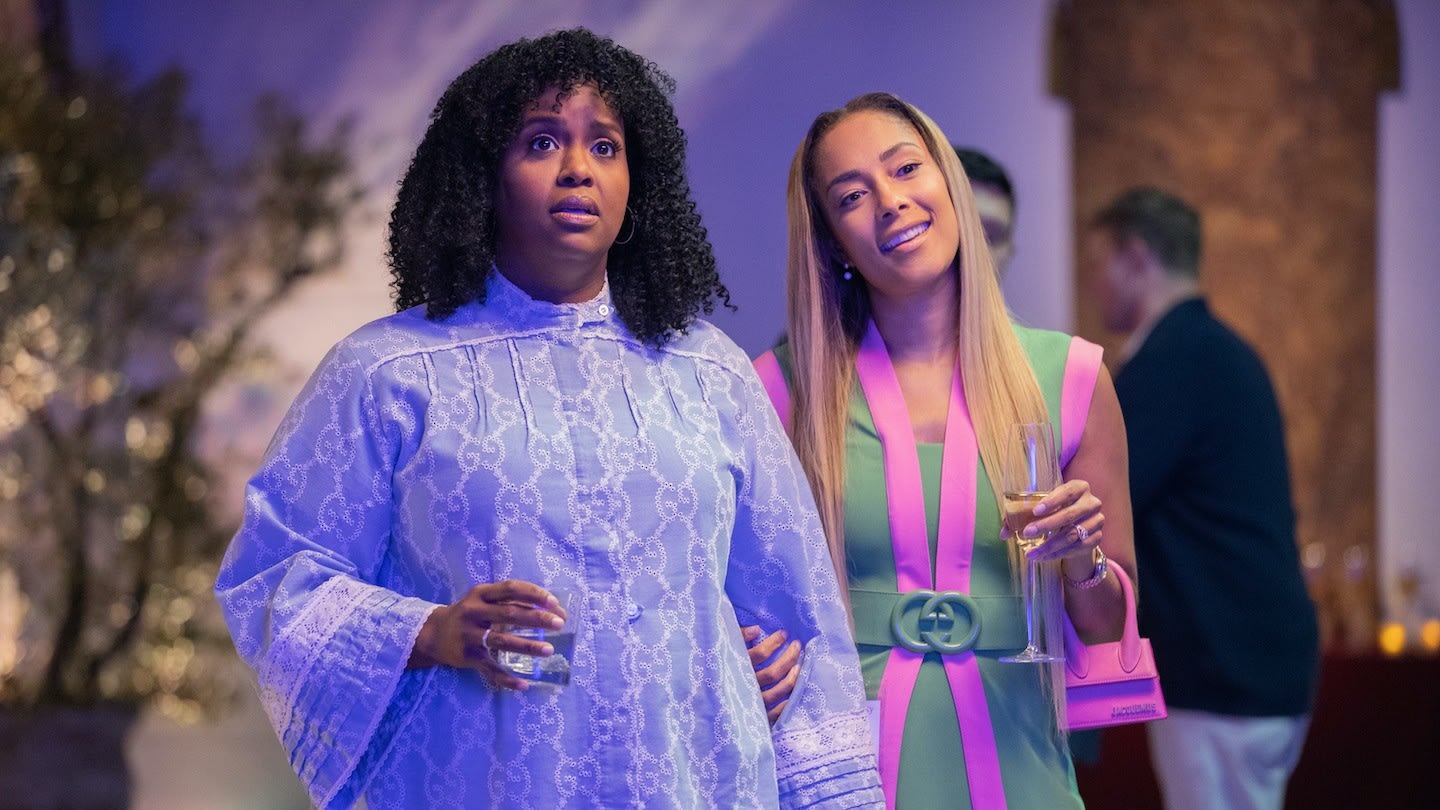 The first episode of the final season of Insecure premiered on Sunday night. On Monday morning, Amanda Seales, who plays a character named Tiffany Dubois in the critically acclaimed series, started to trend on Twitter.
It turns out, some members of Alpha Kappa Alpha Sorority, Inc. took offense to Seales portraying a soror on screen, while she is not one in real life.
@Love_KSJW tweeted, "Okay, so hold up. This girl is not a Soror and had my SHIELD on her body?! @IssaRae @insecurhbo, please do not do that again. That's wildly disrespectful!"

Ari LaBeija wrote, "No Amanda Seales don't have my letters on… wardrobe has gone too far #InsecureHBO."
Kim M. Barfield said, "Finally watching the #InsecureHBO season premiere, and it's my turn to be confused as to why the fictitious Tiffany character is in my real actual sorority letters AND shield …."
The criticism that followed the debut episode of season 5 is confusing to some. Many Insecure fans knew that Tiffany (Seales) and Yvonne Orji's character, Molly, were fictional members of the sorority from the show's debut season.
Seales published a video response on her social media.
"I don't know why people keep asking me if I'm a soror. I am not a soror," Seales shared in her Instagram story. "Tiffany is a soror. Tiffany is a character on a tv show. I didn't write the character; I played the character. I am not a soror. I'm an actress, and I'm playing a character on a TV show. And I think reality tv done really got folks fucked up because, you know, it's like: 'it's all the same.' But I'm just playing a character. That's it. Y'all know that, though. But some of y'all don't. I feel like some folks really forget. It's a tv show."
Watch new episodes of Insecure every Sunday on HBO and HBO Max.