Lupita Nyong'o Award-Winning Children's Book "Sulwe" Becomes Animated Musical on Netflix
by Betti Halsell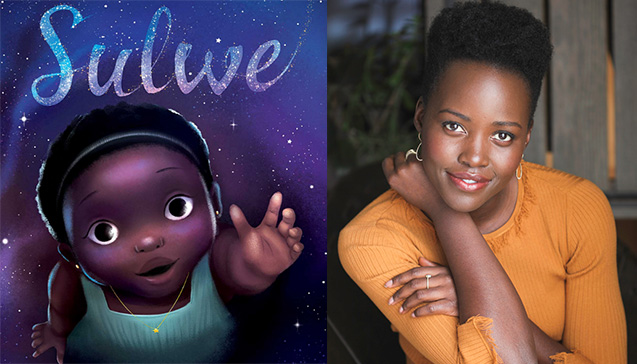 Netflix announced a new animated musical production that focuses on different shades of beauty. The movie, "Sulwe" is coming to life from its original paperback form. Oscar-winner Lupita Nyong'o created the children's book to bring awareness to the judgment of skin color happening an early age and to "encourage children to love the skin they are in and see the beauty that radiates from within."
The bestselling children's book by Nyong'o includes illustrations by Vashti Harrison, the story is about a young child who has skin that is darker than anyone else's. According to Deadline, the book begins with "Sulwe was born the color of midnight," the reader follows Sulwe's adventure to self discovery and finding her own beauty.
Rendering information from Entertainment Weekly, the story follows a 5-year-old Kenyen girl struggling to love the skin she's in, she wants to be like her friends at school and family at home who are lighter-skinned. The young girl is swept into an adventure in the night skies, which helps her see the beauty in darker shades. Sulwe in Swahili means "star."
This book is an ode Nyong'o personal challenge of seeing her own beauty within her shade of skin, the publication captured her struggle. However, this book-turned-movie speaks volumes about the change that is happening on a larger scale. Nyong'o's voice harmonizes with the illustrations; creating a unique perspective.
A statement found on Kirkus reviews stated Nyong'o shared with Netflix, she said, "The story of Sulwe is one that is very close to my heart. Growing up, I was uncomfortable in my dark skin. I rarely saw anyone who looked like me in the aspirational pages of books and magazines, or even on TV. It was a long journey for me to arrive at self-love." The book is looking to foster the journey to self beauty for young minds.
There is a revolutionary change with each turn of the page, "Sulwe" carries a message with gentleness; designing a safe space for all ages to self-reflect. The subject of colorism can be easily talked about in a family setting; either by reading the book or watching the movie, these are the conversations that every household needs to have with the future generation.
The picture book was released in 2019 by Simon & Schuster Books for Young Readers, making its way to New York's Times Bestseller list. Nyong'o will be working with Netflix to produce an animated musical based on her original tale of the story. Emphasizing information from the news source listed above, "Sulwe" is an award-winning book; It received the NAACP Image Award for Outstanding Literary Work for Children Last year and Nyong'o also is recorded reading the book, which is available on Netflix's "Bookmarks." The musical will sure to reach thousands of young hearts that share a similar story.
'Bruised': Watch Trailer For Halle Berry's Directorial Debut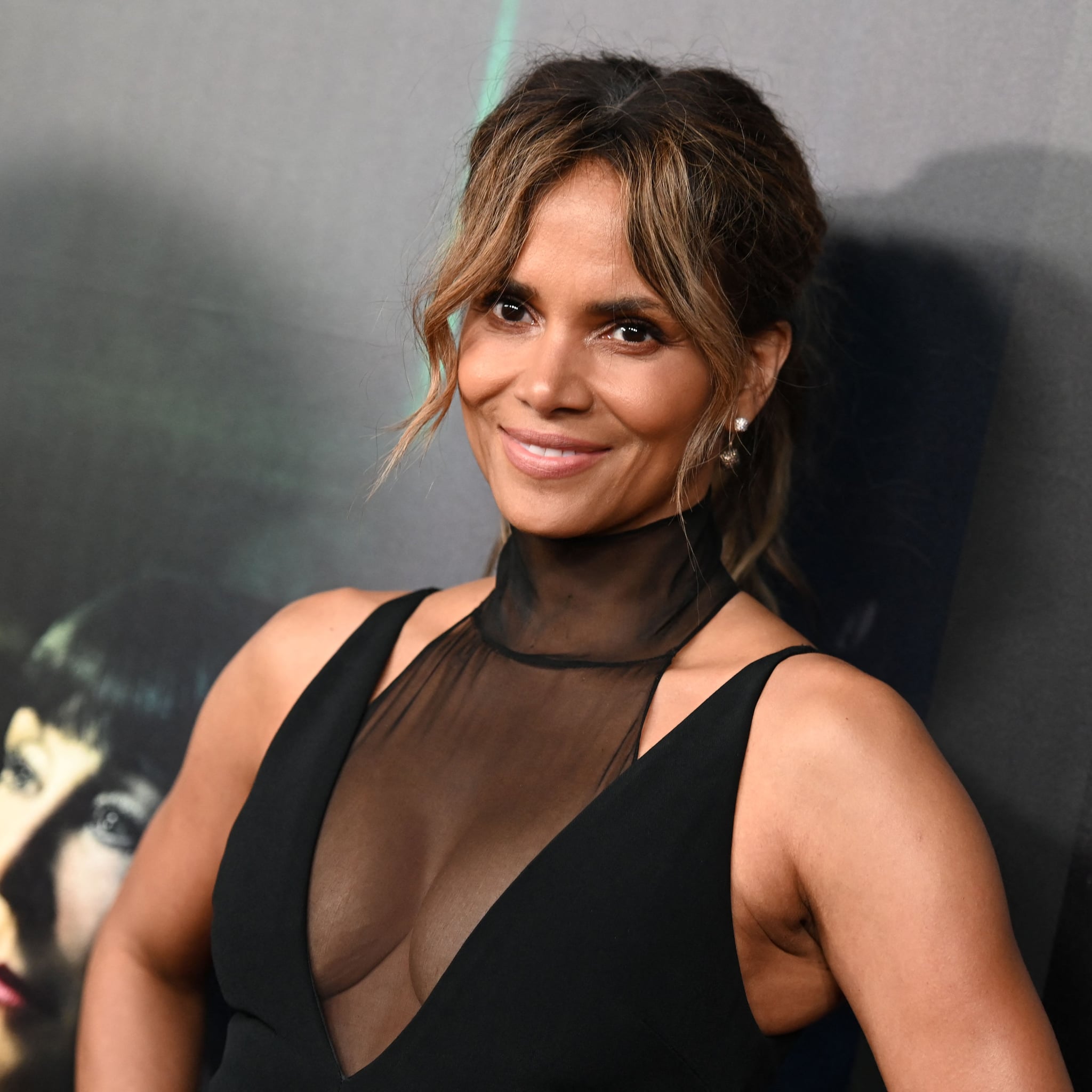 Academy Award-winning actress Halle Berry directs and stars in a new Netflix mixed martial arts drama, Bruised.
The story follows Jackie Justice (Berry), a mixed martial arts fighter who leaves the sport in disgrace. Down on her luck and simmering with rage and regret years after her last fight, she's coaxed into a brutal underground fight by her manager and boyfriend Desi (Adan Canto) and grabs the attention of a fight league promoter (Shamier Anderson) who promises Jackie a life back in the octagon. But the road to redemption becomes unexpectedly personal when Manny (Danny Boyd, Jr.) — the son she gave up as an infant — shows up at her doorstep.
Bruised also stars Adriane Lenox, Sheila Atim, Valentina Shevchenko, and Stephen McKinley Henderson.
The film is slated to release in theaters on Nov. 17 before dropping on Netflix on Nov. 24. Watch the trailer above.
Angela Bassett's Wax Figure Unveiled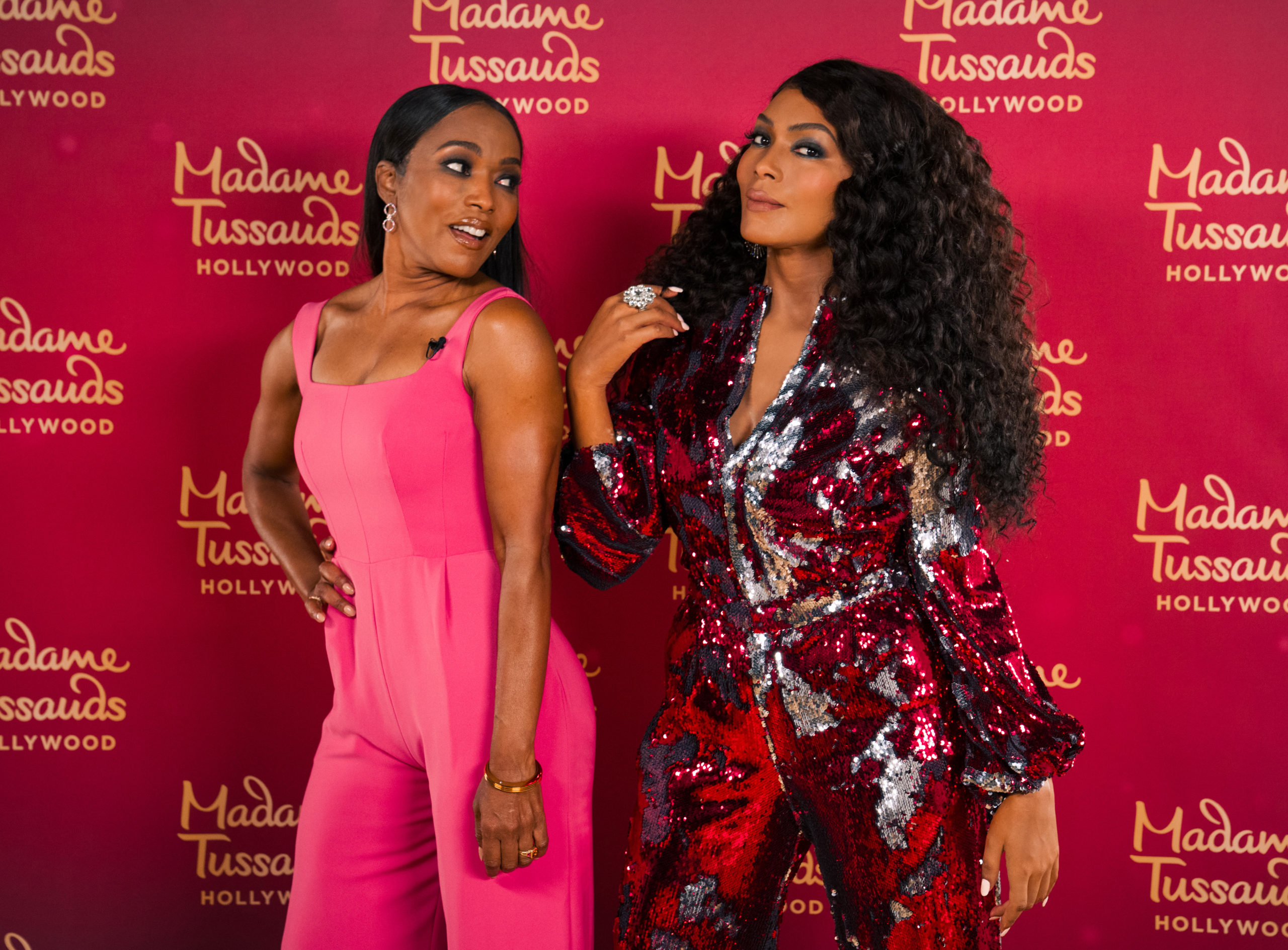 Seeing double?
The world-renowned wax museum Madame Tussauds unveiled Angela Bassett's new wax figure and we are at a total loss of words! Seriously, how can you tell them apart?!?
The Black Panther star took to Instagram to share the big reveal of her flawless replica. "Oh, lord! I'm a twin," Bassett said in a video as she admired the stunning model. "Oh, my God, it's so lifelike. It's like it's gonna jump alive and give me a hug."
This is arguably one of the best work the museum has done. See the photos below and let us know if you agree.
Robin Givens Joins 'Head of The Class' reboot as grown-up Darlene Merriman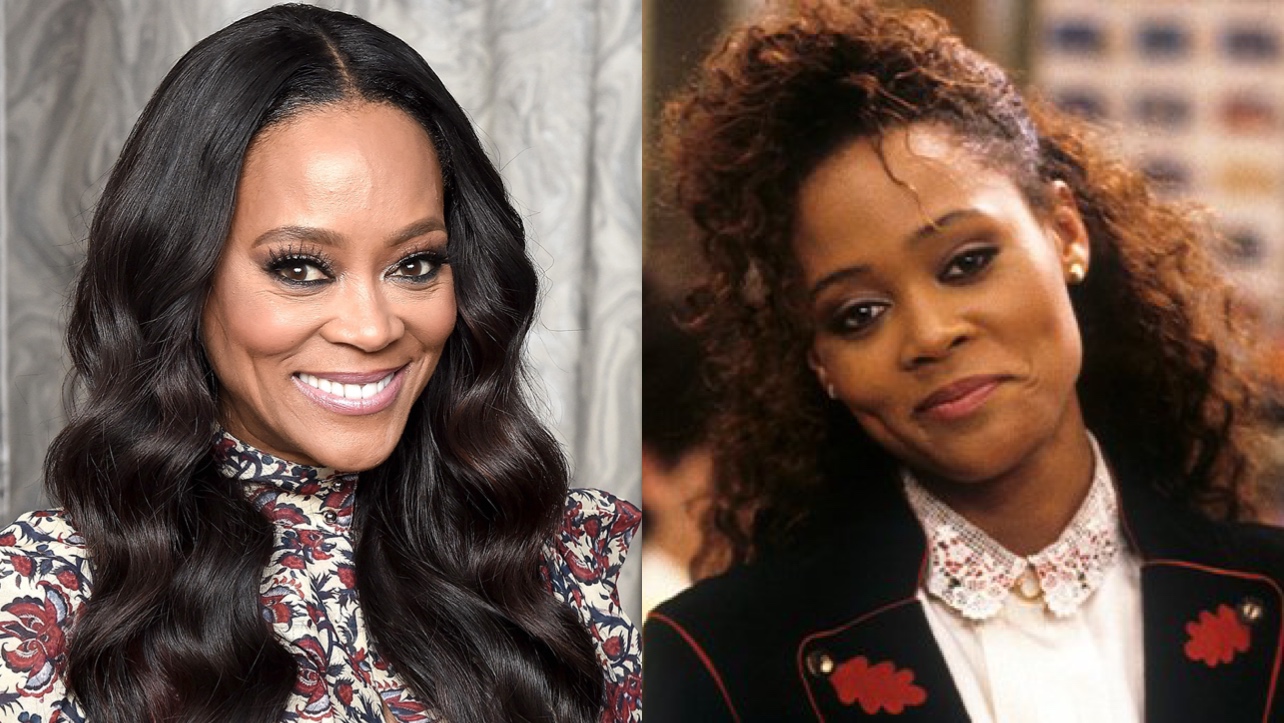 Robin Givens is reprising her role as Darlene Merriman in HBO Max's Head of the Class reboot 35 years after the original sitcom aired.
The new Head of the Class is inspired by ABC's 1980s sitcom of the same title. It will revolve around a group of overachieving high school students who meet their greatest challenge — a teacher, who wants them to focus less on grades and more on experiencing life. Givens' character, whose last name has changed to Hayward, was a member of the original Individualized Honors Program (IHP) and is now a parent to one of the kids and a lawyer with a degree from Stanford.
In an interview with EW, Givens shared her excitement about reprising her role on the show, "I can't begin to put it into words," she said. "It was so much more emotional for me than I could possibly say. It was like a flood of emotions that stuck with me. I grew up on Stage 5. I was younger than my youngest son. Just even talking about it, thinking about it now, it's just really emotional for me. I didn't realize that was going to happen. It's hard to really process. I certainly didn't think about coming back and being a parent [on the show]."
All ten episodes of the family comedy debut November 4 on HBO Max.