Zendaya's "Malcolm & Marie" – Review
by Betti Halsell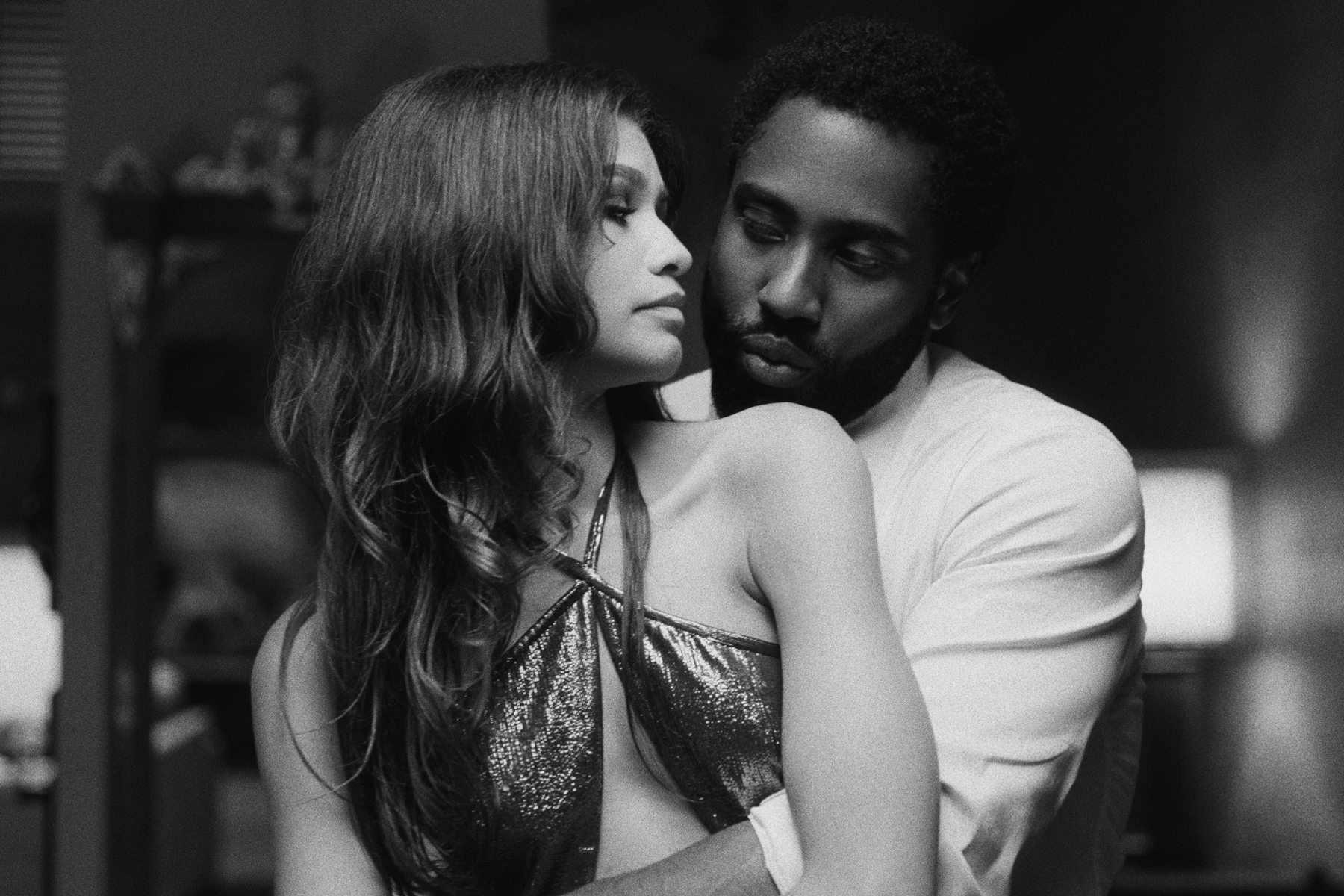 Malcolm & Marie speaks to the 'authenticity' of a young millennial couple in the entertainment industry, projecting their insecurities onto each other. The film follows the couple home after the big premiere of Malcolm's (John David Washington) motion film. Although the film was heavily influenced by his girlfriend, Marie (Zendaya), Malcolm is reluctant to admit to her contribution, and so the war begins.
Marie's mood is tense from the very beginning, setting the stage for an all-out verbal brawl. In the twilight hours of the night, they unpack layers of the truths between the two of them. Ultimately, it reflects the narcissism that lives in both of their narratives; a completely relatable tale for two artists in relations (who secretly are in competition). Additionally, the film gives an inside look at the entertainment industry from the artist's perspective.
The project was shot in black and white with a grainy effect. If one didn't pay attention to the modern style of the house, it could pass as a movie that was set in the 1970s. There were epic shots of the backyard, lights cascading through the trees, and shots taken through the window panels of the master bedroom. It gave the story tremendous depth and continued the silent dramatic aesthetic. It kept the air heavy around the couple, when they backed away into their corners, reloading verbal ammo for each other.
Marie, unable to see the bigger picture of what the night meant for Malcolm, pouts, and passive-aggressively makes her boyfriend macaroni and cheese. Malcolm, unable to read between the fine lines of his woman's subtle frustrations, is still looking to celebrate until a fake smile slaps him into the reality that something is wrong.
There have been critics of Washington's character being self-centered. However, it was his night, the night of his big premiere as an acknowledged director, and yet Marie made it about her. Throughout the romantic spat, Malcolm was trying to get past the issue, apologizing, and then genuinely apologizing, but after one resolved issue, Marie went on another rant, tearing him down as an artist. There is concern about credibility, Marie wanted acknowledgment for the lifetime contribution to his debuted film, she forced it out of him. The audience is left thinking… if the acknowledgment is forced, does it make it real?
The monologues shared between the two, were phenomenally written. Washington exerted so much raw energy–building the depth of his character. Malcolm was spewing endless amounts of knowledge about the film industry and what it means to be on the end of the critique, as the creator.
It's interesting that Marie begins to look at her life and her role in the relationship, simultaneously as her partner begins to shine. There are jabs of jealously and envy as she spews out words of mediocracy and "character theft" when describing his film. Those are literal fighting words, and Malcolm came back with excruciating blows, boiling over to painting a world of hurt.
Everything is interrupted when the review comes back from the infamous L.A. Times critic, and Malcolm loses it, in the most beautiful way. He reveals his love for film as an artist, throwing names of legends in the film industry, stressing the lack of understanding from critics; they don't share the same romanticism or devotion to films. This brings up a valid point; the perspective of critics is obviously skewed. They are based on their own perspective and knowledge of the subject, yet the words of these noted critiques hold threads of influence over the success of the production.
The featured film was first produced, written, financed, and shot during the fluctuating stages of COVID-19. It was filmed with discretion in June and July of 2020. Malcolm & Marie had a limited release day earlier in January before it was available on Netflix the following month. Producers of the film included Kid Cudi, Sam and Ashley Levison, Zendaya, and John David Washington. The cast and crew definitely redefined the world of drama from a new lens of the creators.
Christian J. Simon Talks 'Under Wraps,' Comedy and Disney Legacy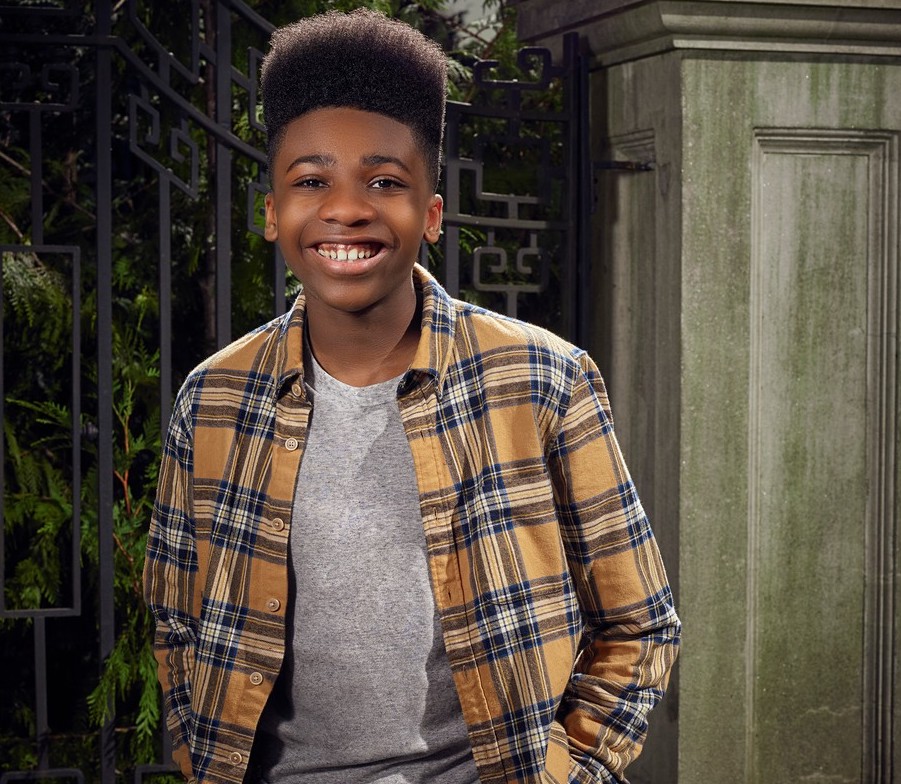 Best known for his role as Max's best friend Leo in family comedy Sydney to the Max, Christian J. Simon is now starring in a reboot of Disney Channel's first original movie, Under Wraps. Just in time for Halloween!
The story follows small-town teen friends Gilbert (Simon), Marshall (Malachi Barton), and Amy (Sophia Hammons), who accidentally revive and release a 4000-year old mummy in the days leading up to Halloween.
At first terrified, the friends quickly learn that the Mummy, who they affectionately name 'Harold,' is actually nice and in dire need of assistance. A group of criminals captures and intends to sell the mummy. To save the life of their friend, the trio has to come together, face their fears, and rush to return Harold to his sarcophagus before midnight.
We chatted with Christian, a rising comedic star, and talked about the movie, the legacy of Disney, and what it means to be a part of it.
---
HM: Tell us about your character, Gilbert.
CS: Gilbert loves to have a good time. He is smart, funny, gets scared very easily; he doesn't like horror movies, which is funny because he is the total opposite of his best friend Marshall, who's always pushing him to face his fears.
HM: What was the scene you enjoyed filming the most?
CS: Every scene was fun to shoot. There was something in every scene. But I remember how fun the car scenes were, and I say the last scene. I'm not gonna say too much cause y'all gotta tune in.
HM: How familiar were you with the original movie?
CS: No, I didn't know what Under Wraps was when I got the audition. And I actually ended up watching it after I booked the job with my castmates in Vancouver, Canada. Which I think was great cause it was after we already put our own spin on the characters and what we thought they would be.
HM: With Disney as a brand known for creating a lot of original movies and you are a part of this legacy, which has a lot of significance to generations coming after you. How does it feel to be a part of this legacy?
CS: It feels amazing. I grew up watching Disney Channel, so to be on a network like this and [do] not just one but two things. Oh gosh, God is so good! I say to all kids out there, keep working hard and don't give up. If you believe in something and have something that you wanna do, don't stop. You gonna face a lot of rejection [for] whatever you choose to do. But you gotta let it be fuel for your fire and keep going and know that you can do it.
Watch our full interview above, and make sure to check out Under Wraps on Disney+ on Friday, October 8.
Denzel Washington Brings New Drama to Macbeth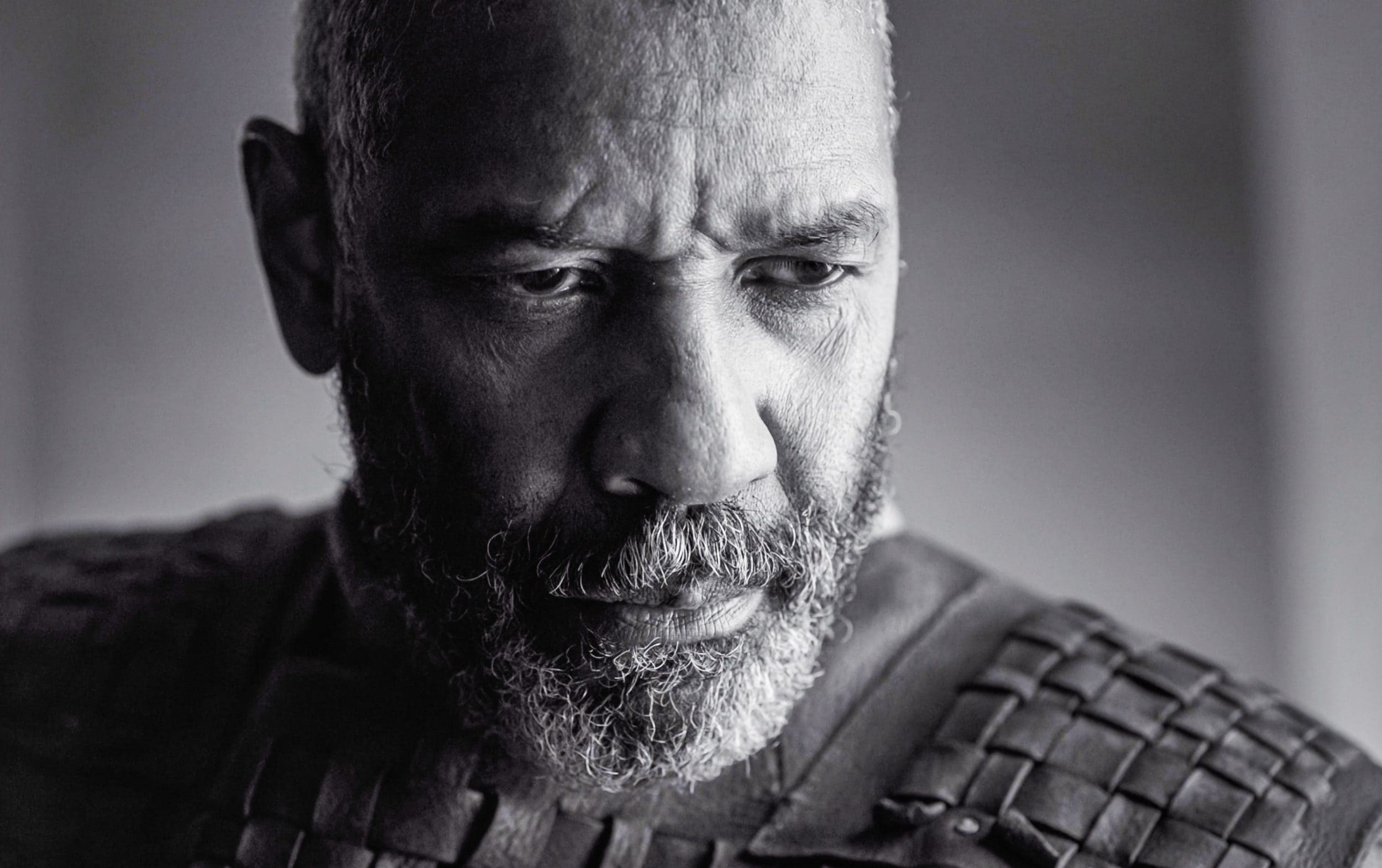 A new level of visual art was showcased through the freshly released teaser of The Tragedy of Macbeth. Academy Award-winning actor Denzel Washington brings his omnipresent demeanor to the modern depiction of the play, interpreted by film producer Joel Coen (Money Talks). Oscar-winner Frances McDormand is co-starring alongside Washington Oscar and many other theatrical titans.
The Tragedy of Macbeth is sizing up to premiere as the solo work of Coen, who worked with his brother, Ethan Coen, and produced past scenic projects together. Coen announced his redirection in focus back in August.
Acting heavyweights in the drama genre are playing iconic roles such as Lady Macbeth, played by McDormand, and Lord Macduff, embodied by Corey Hawkins (The Walking Dead).
The melancholic footage provided to the public worked as a small savory bite before the full course of the project, arriving in theaters on December 25, before streaming on platforms like Apple+. It was heavily passed along and re-shared on Twitter this past Tuesday.
The New York Post captured McDormand stating, "In Joel's adaptation, we are exploring the age of the characters, and in our adaptation, the Macbeths are older. Both Denzel and I are older than what is often cast as the Macbeths. We're postmenopausal, we're past childbearing age. So that puts pressure on their ambition to have the crown. I think the most important distinction is that it is their last chance for glory."
Washington is seen in the new teaser, implementing his signature smirk, leaving the audience with enough suspense to brush up on the Shakespearean knowledge of the story. The feeling of finding out more about this portrayal is at an all-time high. The film will set the tone for the New York Film Festival on September 24.
Watch the official trailer below.
---
Betti Halsell, senior writer at Hollywood Melanin
Michael K Williams' Cause of Death Revealed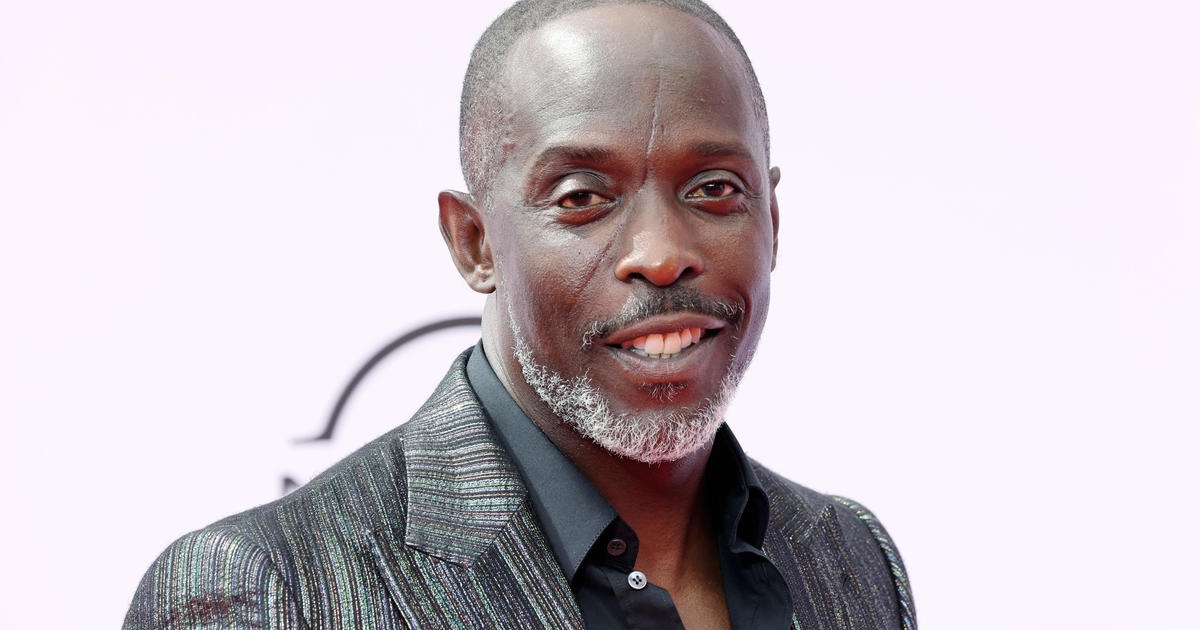 Michael K. Williams' cause of death was found to be a fatal drug overdose.
Per TMZ, the New York City's Chief Medical Examiner determined the 54-year old's manner of death was acute intoxication due to a lethal combination of fentanyl, p-fluorofentanyl, heroin and cocaine. His death was ruled an accident.
As a reminder, the actor was found dead in his Brooklyn apartment, on Labor Day.
May he continue to Rest In Peace.