Zendaya's "Malcolm & Marie" – Review
by Betti Halsell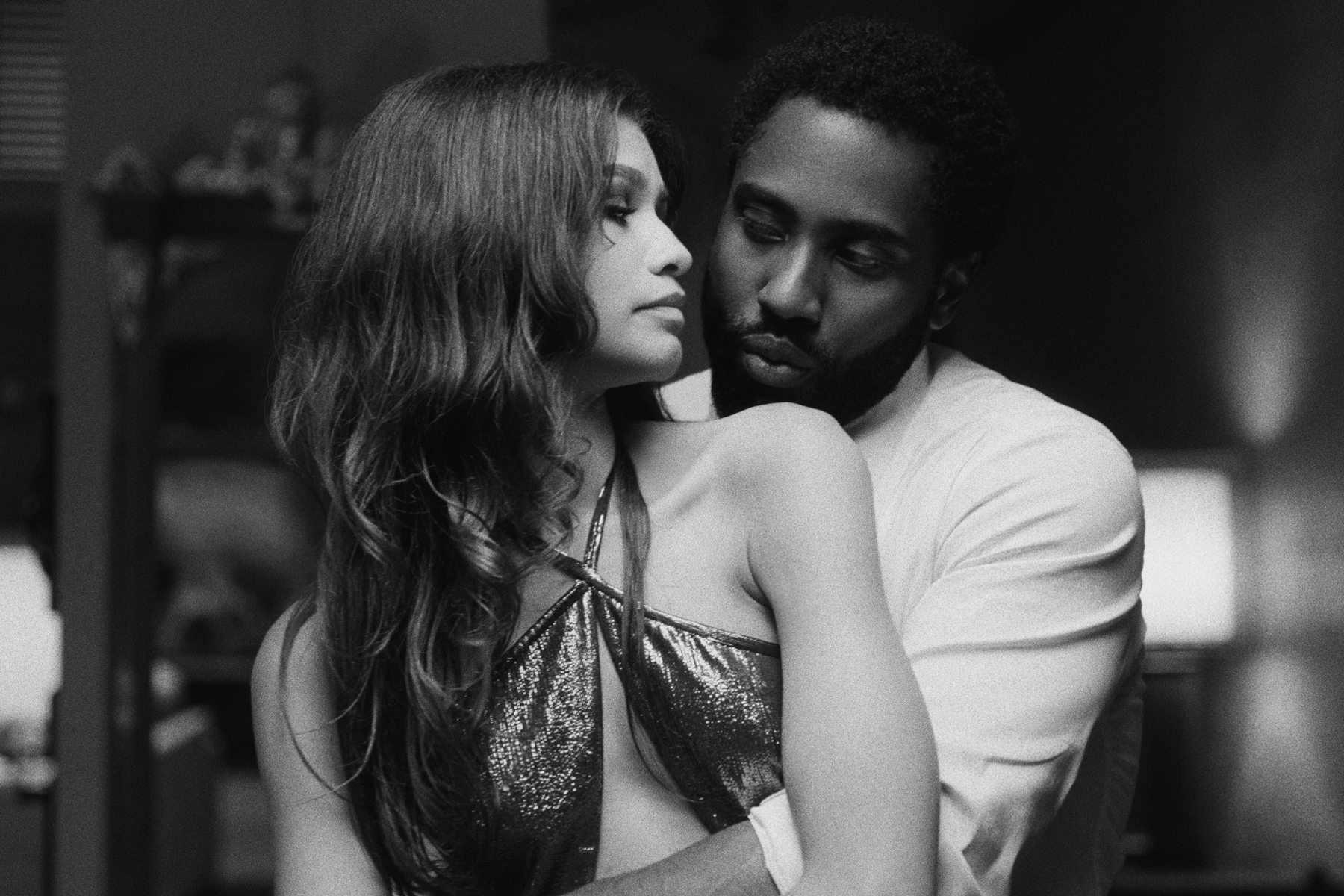 Malcolm & Marie speaks to the 'authenticity' of a young millennial couple in the entertainment industry, projecting their insecurities onto each other. The film follows the couple home after the big premiere of Malcolm's (John David Washington) motion film. Although the film was heavily influenced by his girlfriend, Marie (Zendaya), Malcolm is reluctant to admit to her contribution, and so the war begins.
Marie's mood is tense from the very beginning, setting the stage for an all-out verbal brawl. In the twilight hours of the night, they unpack layers of the truths between the two of them. Ultimately, it reflects the narcissism that lives in both of their narratives; a completely relatable tale for two artists in relations (who secretly are in competition). Additionally, the film gives an inside look at the entertainment industry from the artist's perspective.
The project was shot in black and white with a grainy effect. If one didn't pay attention to the modern style of the house, it could pass as a movie that was set in the 1970s. There were epic shots of the backyard, lights cascading through the trees, and shots taken through the window panels of the master bedroom. It gave the story tremendous depth and continued the silent dramatic aesthetic. It kept the air heavy around the couple, when they backed away into their corners, reloading verbal ammo for each other.
Marie, unable to see the bigger picture of what the night meant for Malcolm, pouts, and passive-aggressively makes her boyfriend macaroni and cheese. Malcolm, unable to read between the fine lines of his woman's subtle frustrations, is still looking to celebrate until a fake smile slaps him into the reality that something is wrong.
There have been critics of Washington's character being self-centered. However, it was his night, the night of his big premiere as an acknowledged director, and yet Marie made it about her. Throughout the romantic spat, Malcolm was trying to get past the issue, apologizing, and then genuinely apologizing, but after one resolved issue, Marie went on another rant, tearing him down as an artist. There is concern about credibility, Marie wanted acknowledgment for the lifetime contribution to his debuted film, she forced it out of him. The audience is left thinking… if the acknowledgment is forced, does it make it real?
The monologues shared between the two, were phenomenally written. Washington exerted so much raw energy–building the depth of his character. Malcolm was spewing endless amounts of knowledge about the film industry and what it means to be on the end of the critique, as the creator.
It's interesting that Marie begins to look at her life and her role in the relationship, simultaneously as her partner begins to shine. There are jabs of jealously and envy as she spews out words of mediocracy and "character theft" when describing his film. Those are literal fighting words, and Malcolm came back with excruciating blows, boiling over to painting a world of hurt.
Everything is interrupted when the review comes back from the infamous L.A. Times critic, and Malcolm loses it, in the most beautiful way. He reveals his love for film as an artist, throwing names of legends in the film industry, stressing the lack of understanding from critics; they don't share the same romanticism or devotion to films. This brings up a valid point; the perspective of critics is obviously skewed. They are based on their own perspective and knowledge of the subject, yet the words of these noted critiques hold threads of influence over the success of the production.
The featured film was first produced, written, financed, and shot during the fluctuating stages of COVID-19. It was filmed with discretion in June and July of 2020. Malcolm & Marie had a limited release day earlier in January before it was available on Netflix the following month. Producers of the film included Kid Cudi, Sam and Ashley Levison, Zendaya, and John David Washington. The cast and crew definitely redefined the world of drama from a new lens of the creators.
'The Tomorrow War' Trailer: First Look At Edwin Hodge, Sam Richardson and Jasmine Mathews In Chris Pratt's New Sci-Fi Film (Video)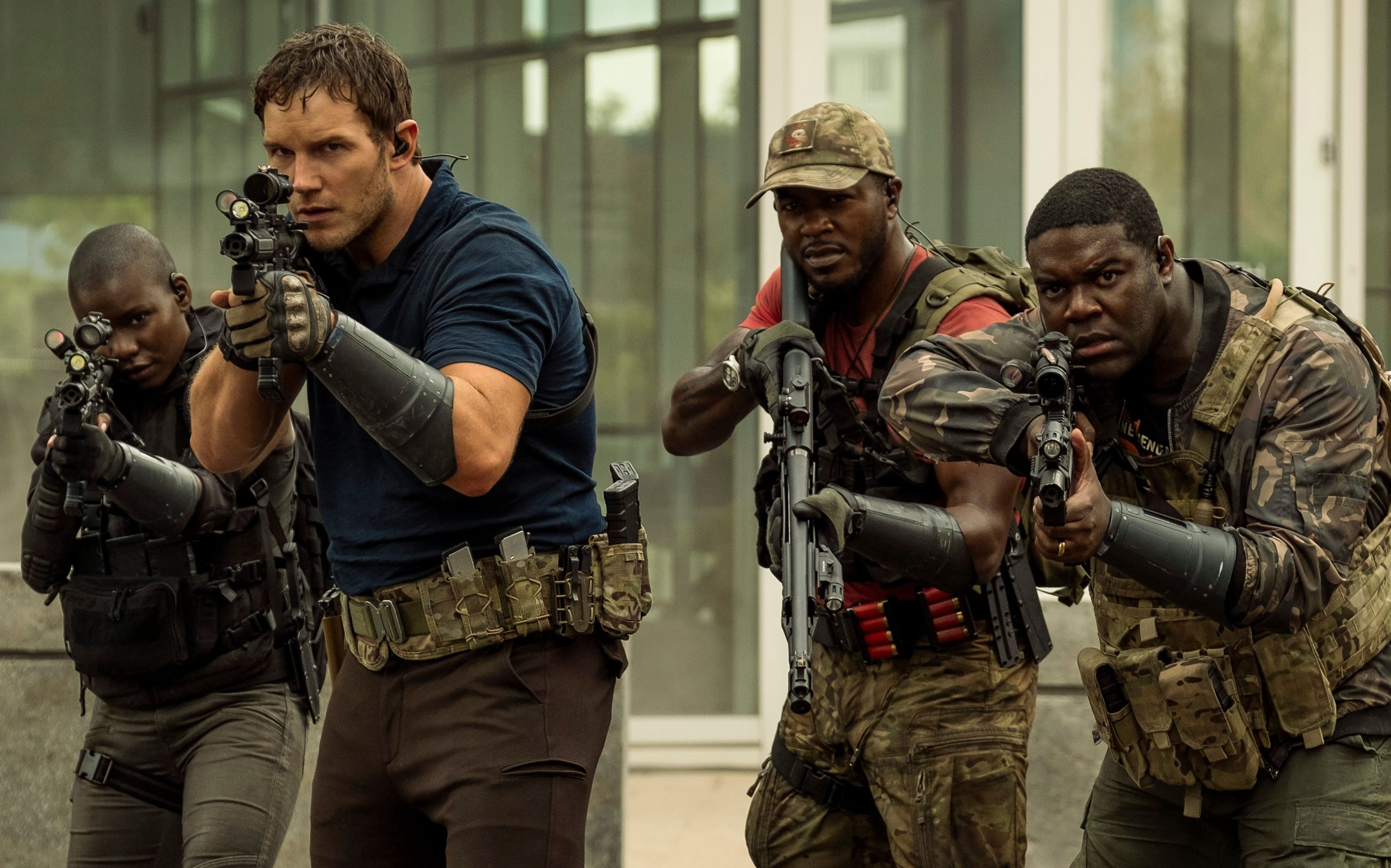 Amazon has released the first trailer for its upcoming sci-fi thriller The Tomorrow War, premiering July 2.
The movie stars Chris Pratt as Dan Forester, a teacher who joins a group of time travelers to fight a war 30 years in the future. Dan teams up with his estranged father (played by J.K. Simmons), and a scientist (Yvonne Strahovski), to help save the planet.
Helmed by Chris McKay, the film's cast also includes Edwin Hodge as Dorian, Sam Richardson as Charlie, Jasmine Mathews as Lieutenant Hart, and Keith Powers as Major Greenwood.
Amazon reportedly paid $200 million to distribute the film.
Watch the teaser trailer below:
Lauren London Talks Filming 'Without Remorse' Opposite Michael B. Jordan: "We Did Have Very Open Conversations About Grief"
The movie marks the actress's first ever role in an action film.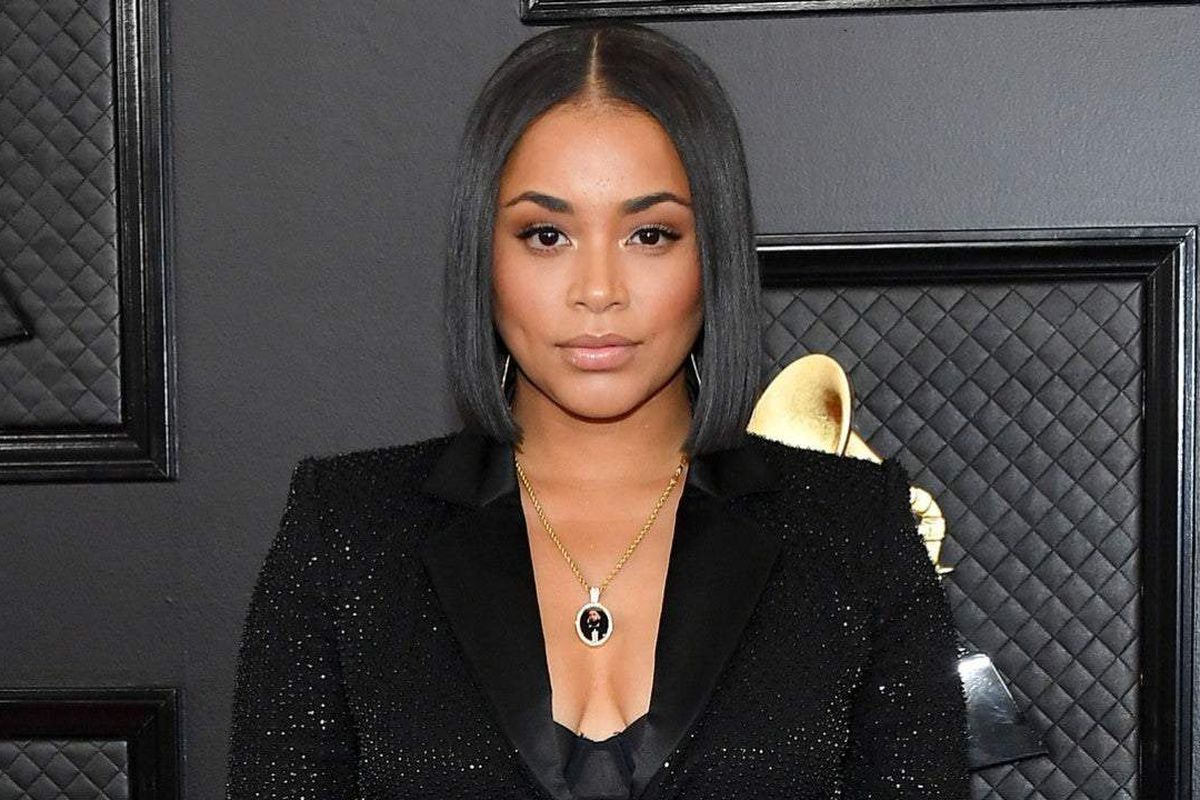 Lauren London is stepping into a new movie genre. The ATL actress is starring in Amazon's upcoming action-thriller Without Remorse alongside Michael B. Jordan and Jodie Turner-Smith.
As much as this is an action flick, Without Remorse is also a love story where an elite navy seal John Clark and his wife Pam are very much in love and expecting their first child together. John's world turns upside down when Pam is killed. While seeking justice for the murder of his wife, the soldier uncovers a covert plot that threatens to engulf the United States and Russia in a war.
The pain that comes from losing his loved one fuels John's journey throughout the movie. It is, coincidentally, also something London personally is very familiar with.
During a press conference with the cast and the director Stefano Sollima, London spoke about the candid conversations she and her scene partner had during filming and how she applied her personal experience to the role. "I think that you bring your life experience to your art. I always loved artists that worked like that, so I try to do my best, to be honest in that way. And I think being a mother, and a partner; experiencing love to the degree that I was able to experience it – I brought that tenderness and vulnerability to the character." She also said, "[Michael and I] did have very open coversations about grief and just what it feels like to lose someone so tragically and so soon. I think those conversations really helped the movement of our characters and their relationship."
"We did have very open conversations about grief and just what it feels like to lose someone tragically and so soon"
When Jordan, who is also one of the executive producers, initially reached out to London to offer the role, she did not get on board right there and then. The decision required critical reflection, as she was grieving her boyfriend and the father of her son, rapper Nipsey Hussle. "I didn't say 'yes' right away because I wasn't sure if acting was what I was gonna continue, I wasn't sure if I was ready. I had to make sure that the next thing I was doing was in alignment with my purpose and in alignment with my truth. And after reading the script, I knew that I could be a real contributor to the role," She told HM.
Watch our full interview with Lauren London below and make sure to check her out in Without Remorse on Amazon Prime Video on April 30!
Jodie Turner-Smith Talks Filming 'Without Remorse' While Pregnant and Starring Opposite Michael B. Jordan
The actress was in her second trimester while shooting the film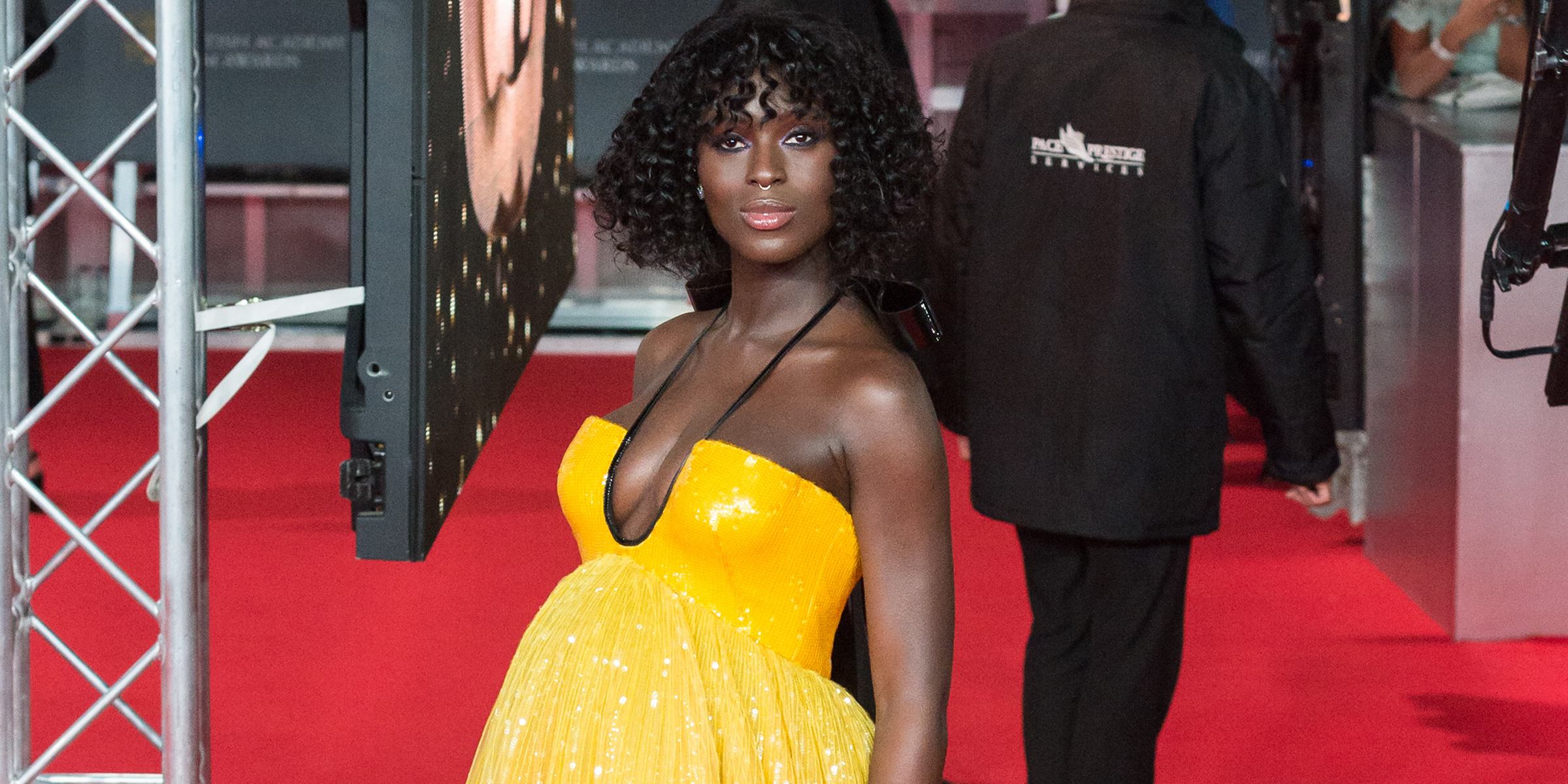 The premiere date for Paramount Pictures' upcoming film Without Remorse is fast approaching.
Based on the 1993 novel of the same name by Tom Clancy, this action-packed experience stars Michael B. Jordan, Lauren London, and Jodie Turner-Smith. It already sounds like a hit if you ask me!
Earlier this month, the cast and director, Stefano Sollima, held a virtual press conference where they spoke about the film and what it took to finally bring it before the audience.
In that conversation, Smith reflected on her unique experience of working on set while carrying her first child.