Zendaya's "Malcolm & Marie" – Review
by Betti Halsell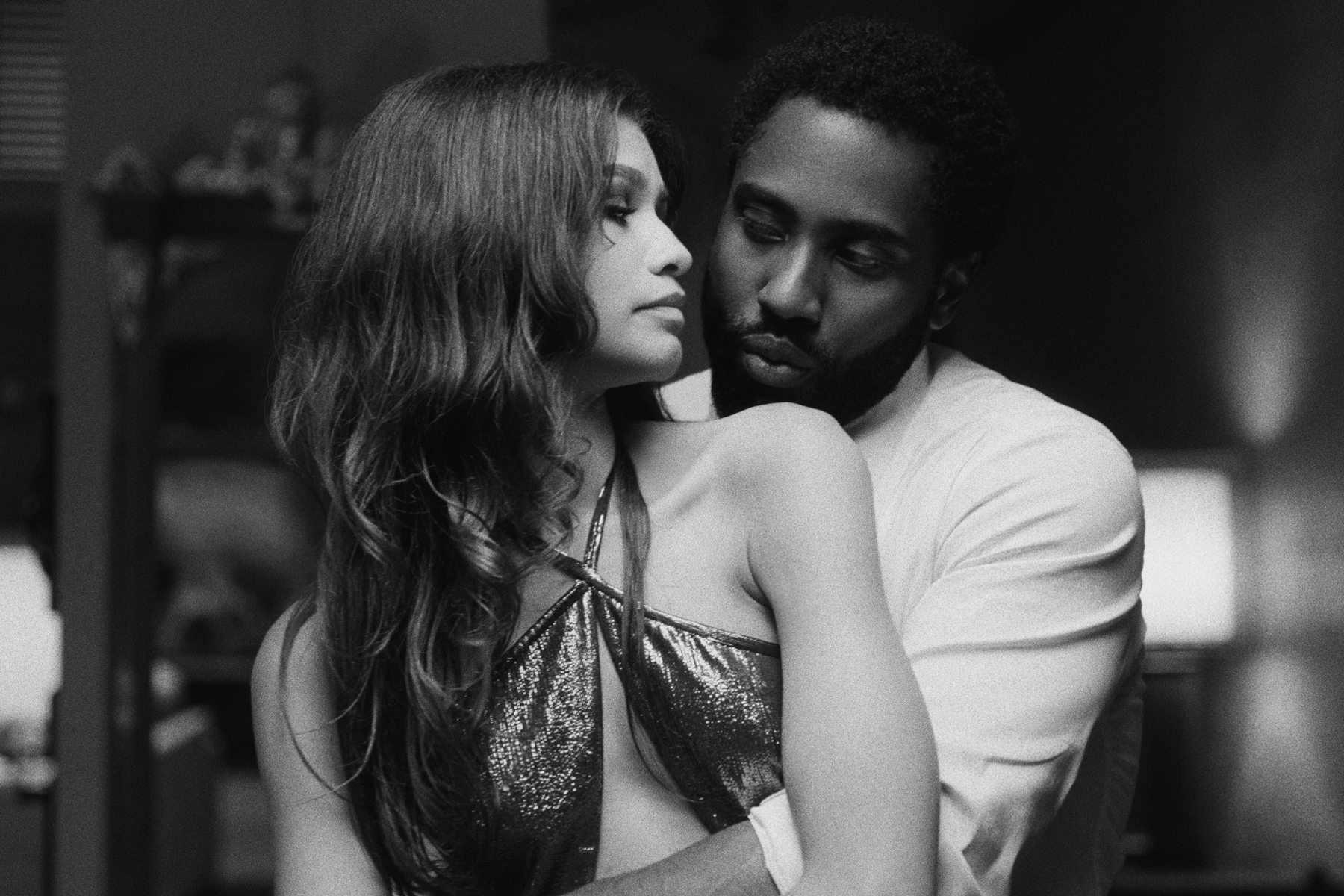 Malcolm & Marie speaks to the 'authenticity' of a young millennial couple in the entertainment industry, projecting their insecurities onto each other. The film follows the couple home after the big premiere of Malcolm's (John David Washington) motion film. Although the film was heavily influenced by his girlfriend, Marie (Zendaya), Malcolm is reluctant to admit to her contribution, and so the war begins.
Marie's mood is tense from the very beginning, setting the stage for an all-out verbal brawl. In the twilight hours of the night, they unpack layers of the truths between the two of them. Ultimately, it reflects the narcissism that lives in both of their narratives; a completely relatable tale for two artists in relations (who secretly are in competition). Additionally, the film gives an inside look at the entertainment industry from the artist's perspective.
The project was shot in black and white with a grainy effect. If one didn't pay attention to the modern style of the house, it could pass as a movie that was set in the 1970s. There were epic shots of the backyard, lights cascading through the trees, and shots taken through the window panels of the master bedroom. It gave the story tremendous depth and continued the silent dramatic aesthetic. It kept the air heavy around the couple, when they backed away into their corners, reloading verbal ammo for each other.
Marie, unable to see the bigger picture of what the night meant for Malcolm, pouts, and passive-aggressively makes her boyfriend macaroni and cheese. Malcolm, unable to read between the fine lines of his woman's subtle frustrations, is still looking to celebrate until a fake smile slaps him into the reality that something is wrong.
There have been critics of Washington's character being self-centered. However, it was his night, the night of his big premiere as an acknowledged director, and yet Marie made it about her. Throughout the romantic spat, Malcolm was trying to get past the issue, apologizing, and then genuinely apologizing, but after one resolved issue, Marie went on another rant, tearing him down as an artist. There is concern about credibility, Marie wanted acknowledgment for the lifetime contribution to his debuted film, she forced it out of him. The audience is left thinking… if the acknowledgment is forced, does it make it real?
The monologues shared between the two, were phenomenally written. Washington exerted so much raw energy–building the depth of his character. Malcolm was spewing endless amounts of knowledge about the film industry and what it means to be on the end of the critique, as the creator.
It's interesting that Marie begins to look at her life and her role in the relationship, simultaneously as her partner begins to shine. There are jabs of jealously and envy as she spews out words of mediocracy and "character theft" when describing his film. Those are literal fighting words, and Malcolm came back with excruciating blows, boiling over to painting a world of hurt.
Everything is interrupted when the review comes back from the infamous L.A. Times critic, and Malcolm loses it, in the most beautiful way. He reveals his love for film as an artist, throwing names of legends in the film industry, stressing the lack of understanding from critics; they don't share the same romanticism or devotion to films. This brings up a valid point; the perspective of critics is obviously skewed. They are based on their own perspective and knowledge of the subject, yet the words of these noted critiques hold threads of influence over the success of the production.
The featured film was first produced, written, financed, and shot during the fluctuating stages of COVID-19. It was filmed with discretion in June and July of 2020. Malcolm & Marie had a limited release day earlier in January before it was available on Netflix the following month. Producers of the film included Kid Cudi, Sam and Ashley Levison, Zendaya, and John David Washington. The cast and crew definitely redefined the world of drama from a new lens of the creators.
'A Snowy Day in Oakland:' Nicole Ari Parker Stars in New Dramedy From 'Sister, Sister' Creator Kim Bass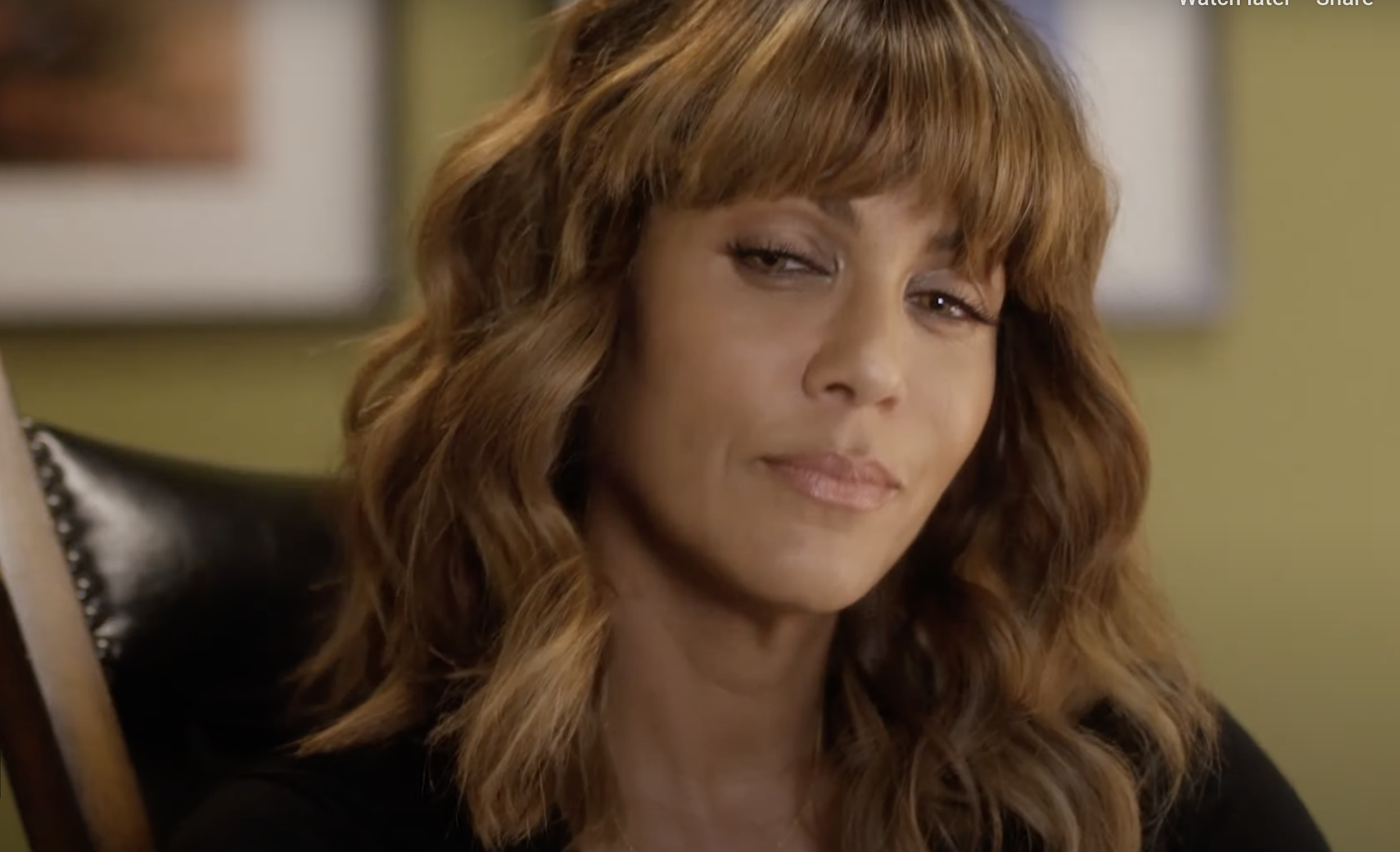 A Snowy Day in Oakland is heading into theaters this week. The magical-realism comedy starring Nicole Ari Parker is gearing up to be introduced to the world on Friday, March 17. Hollywood Melanin sat down with the leading star to explore some of the critical issues addressed in the film.
At the center of the story is LaTrice (Parker), the successful psychologist from San Francisco who longs for a more purposeful life. Leaving her unfaithful, high-profile psychiatrist boyfriend and business partner behind, she establishes her practice in a vacant office space on a small commercial block across the bay in Oakland. Surrounded by minority-owned businesses, LaTrice is determined to provide support and gently guide the residents of this predominantly Black neighborhood to embrace the importance of communicating one's feelings through therapy.
"I think there is an issue of trust in the Black community where we just keep our problems close to our chest," Parker expressed while discussing mental healthcare in minority groups. "It's also an expense. It's an investment. So, when you are trying to make ends meet and prioritize your income, it feels like a luxury. But I think that that's an expense worth taking."
Helmed by Sister, Sister creator Kim Bass, the film was initially shot six years ago. Parker says she attributes her involvement in this project not just to the powerful and relevant script but also to "Kim's vision, his magical realism, his playing with time, and his saturation of color," she added, "We don't really get to have that kind of whimsy in most independent Black films."
Produced by Planet 9 Productions and distributed by People of Culture Studios, this dramatic comedy also explores other meaningful themes like navigating complex relationships and struggles of entrepreneurship. Those conversations are explored through the town's biggest personalities, Davis (Deon Cole), Jeanette (Loretta Devine), Theona (Kimberly Elise), and Rodney (Evan Ross). The star-studded cast also includes Keith David, Marla Gibbs, Michael Jai White, Tony Plana, Arden Myrin, and others.
Watch A Snowy Day in Oakland in selected theaters on Friday, March 17. Watch the trailer below.
"It's Official!" Will Smith and Martin Lawrence Confirm 'Bad Boys 4'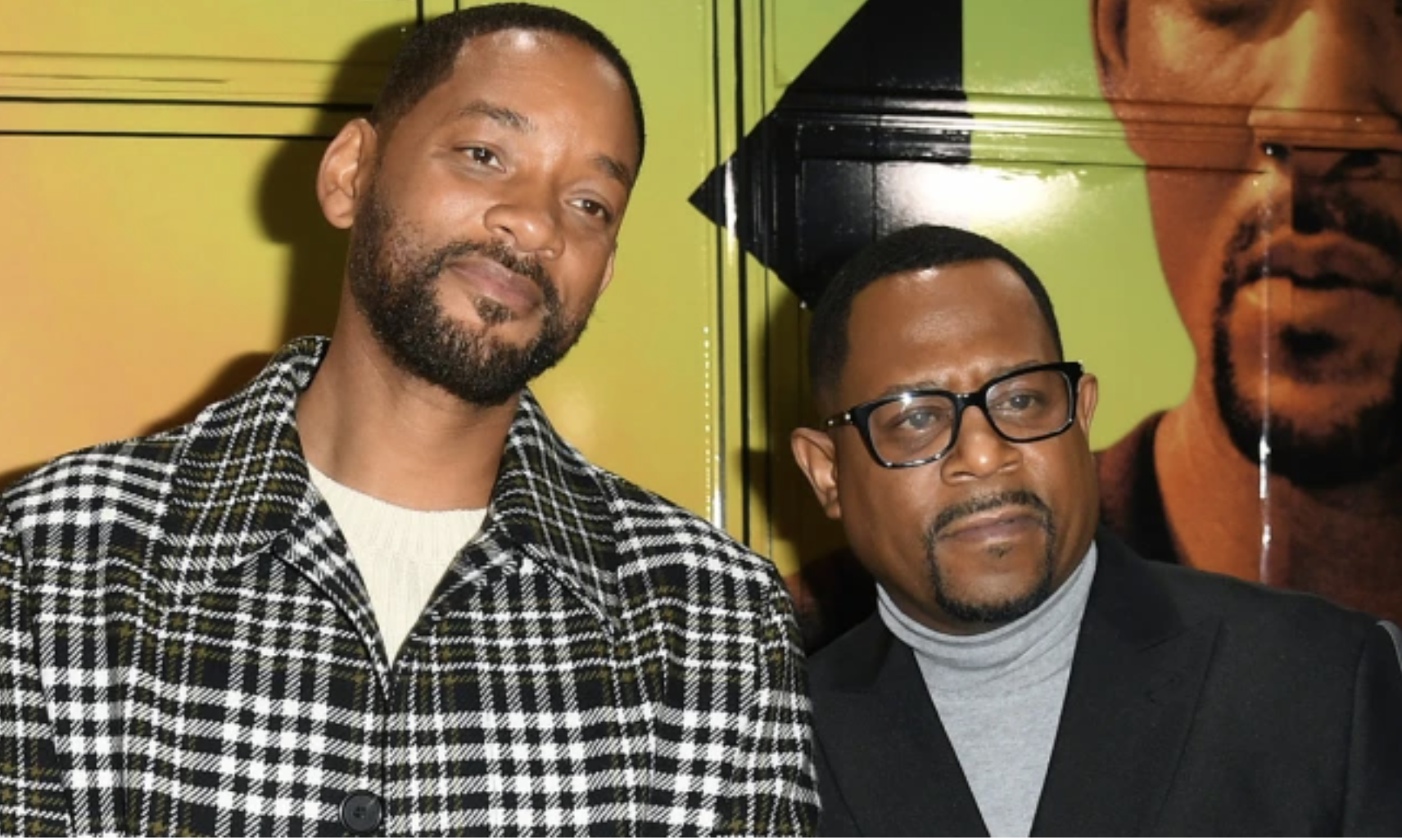 The Bad Boys are back like they never left! Will Smith and Martin Lawrence took it to Instagram earlier today to share – there will indeed be a fourth film.
"It's official, y'all!" The longtime friends announced,  "It's about that time! [….] This is Bad Boys 4. It's official!"
The franchise kicked off in 1995 with the original Bad Boys movie and has released two sequels since then – Bad Boys II (2003) and Bad Boys For Life (2020).
'You People': New Trailer Features Eddie Murphy, Jonah Hill, and Nia Long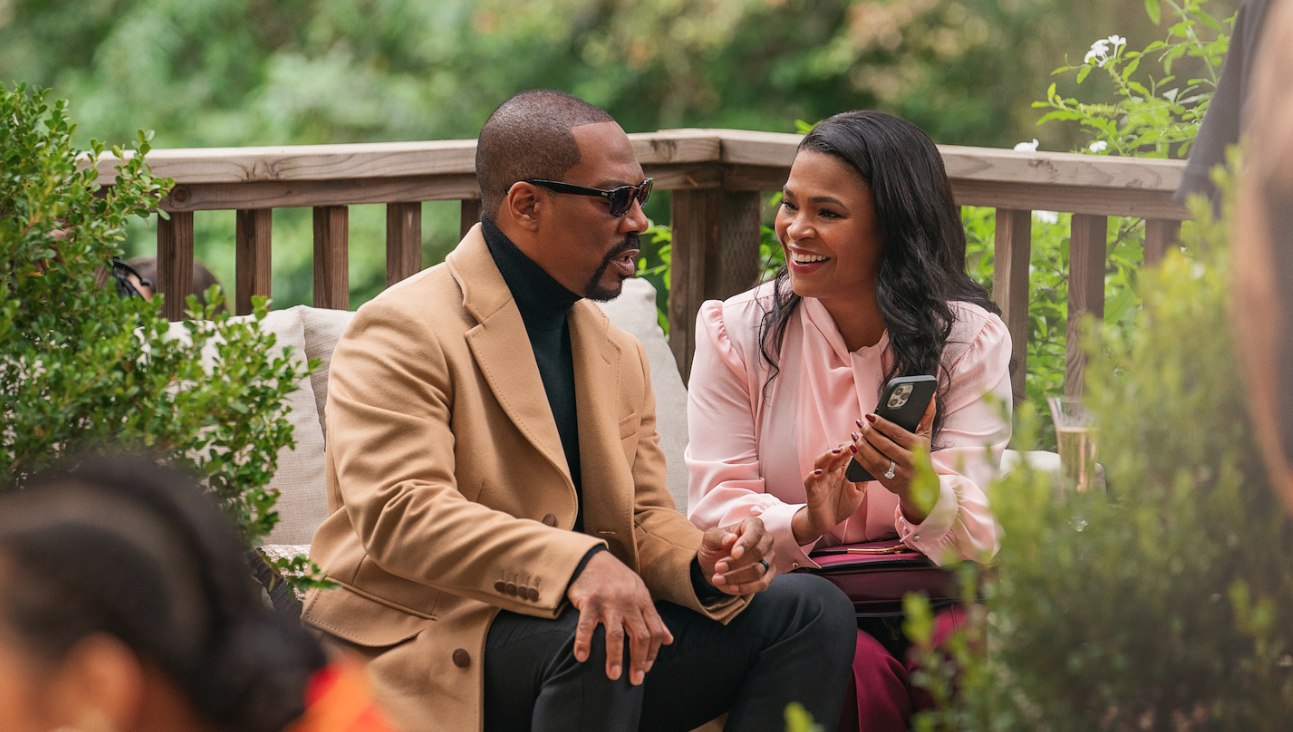 Netflix has released the first teaser of its upcoming star-studded comedy titled You People, helmed by Black-Ish creator Kenya Barris.
The cast includes Eddie Murphy, Jonah Hill, and Nia Long, who are featured in the first look clip. Also starring are Lauren London, David Duchovny, Nia Long, Sam Jay, Elliott Gould, Travis Bennett, Molly Gordon, Rhea Perlman, Deon Cole, Andrea Savage, Mike Epps, Emily Arlook, Alani La La Anthony, Bryan Greenberg, and Julia Louis-Dreyfus.
The official logline reads – A new couple (Hill and London) and their families find themselves examining modern love and family dynamics amidst clashing cultures, societal expectations, and generational differences.
The comedy is set to launch on January 27. Check out the first-look images below.