Zendaya's "Malcolm & Marie" – Review
by Betti Halsell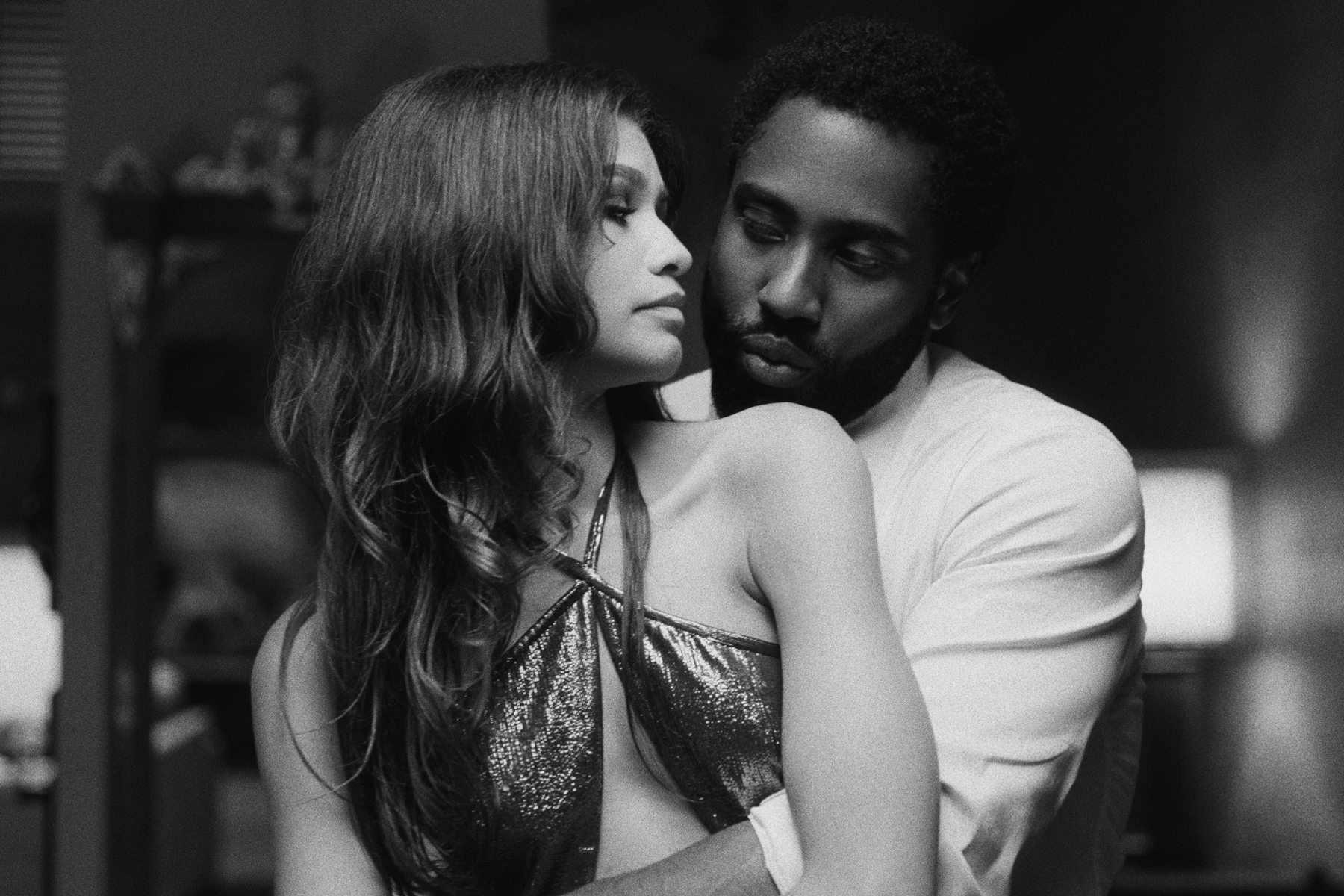 Malcolm & Marie speaks to the 'authenticity' of a young millennial couple in the entertainment industry, projecting their insecurities onto each other. The film follows the couple home after the big premiere of Malcolm's (John David Washington) motion film. Although the film was heavily influenced by his girlfriend, Marie (Zendaya), Malcolm is reluctant to admit to her contribution, and so the war begins.
Marie's mood is tense from the very beginning, setting the stage for an all-out verbal brawl. In the twilight hours of the night, they unpack layers of the truths between the two of them. Ultimately, it reflects the narcissism that lives in both of their narratives; a completely relatable tale for two artists in relations (who secretly are in competition). Additionally, the film gives an inside look at the entertainment industry from the artist's perspective.
The project was shot in black and white with a grainy effect. If one didn't pay attention to the modern style of the house, it could pass as a movie that was set in the 1970s. There were epic shots of the backyard, lights cascading through the trees, and shots taken through the window panels of the master bedroom. It gave the story tremendous depth and continued the silent dramatic aesthetic. It kept the air heavy around the couple, when they backed away into their corners, reloading verbal ammo for each other.
Marie, unable to see the bigger picture of what the night meant for Malcolm, pouts, and passive-aggressively makes her boyfriend macaroni and cheese. Malcolm, unable to read between the fine lines of his woman's subtle frustrations, is still looking to celebrate until a fake smile slaps him into the reality that something is wrong.
There have been critics of Washington's character being self-centered. However, it was his night, the night of his big premiere as an acknowledged director, and yet Marie made it about her. Throughout the romantic spat, Malcolm was trying to get past the issue, apologizing, and then genuinely apologizing, but after one resolved issue, Marie went on another rant, tearing him down as an artist. There is concern about credibility, Marie wanted acknowledgment for the lifetime contribution to his debuted film, she forced it out of him. The audience is left thinking… if the acknowledgment is forced, does it make it real?
The monologues shared between the two, were phenomenally written. Washington exerted so much raw energy–building the depth of his character. Malcolm was spewing endless amounts of knowledge about the film industry and what it means to be on the end of the critique, as the creator.
It's interesting that Marie begins to look at her life and her role in the relationship, simultaneously as her partner begins to shine. There are jabs of jealously and envy as she spews out words of mediocracy and "character theft" when describing his film. Those are literal fighting words, and Malcolm came back with excruciating blows, boiling over to painting a world of hurt.
Everything is interrupted when the review comes back from the infamous L.A. Times critic, and Malcolm loses it, in the most beautiful way. He reveals his love for film as an artist, throwing names of legends in the film industry, stressing the lack of understanding from critics; they don't share the same romanticism or devotion to films. This brings up a valid point; the perspective of critics is obviously skewed. They are based on their own perspective and knowledge of the subject, yet the words of these noted critiques hold threads of influence over the success of the production.
The featured film was first produced, written, financed, and shot during the fluctuating stages of COVID-19. It was filmed with discretion in June and July of 2020. Malcolm & Marie had a limited release day earlier in January before it was available on Netflix the following month. Producers of the film included Kid Cudi, Sam and Ashley Levison, Zendaya, and John David Washington. The cast and crew definitely redefined the world of drama from a new lens of the creators.
Mary J Blige's Most Memorable roles: From Guest Appearances to an Oscar Nomination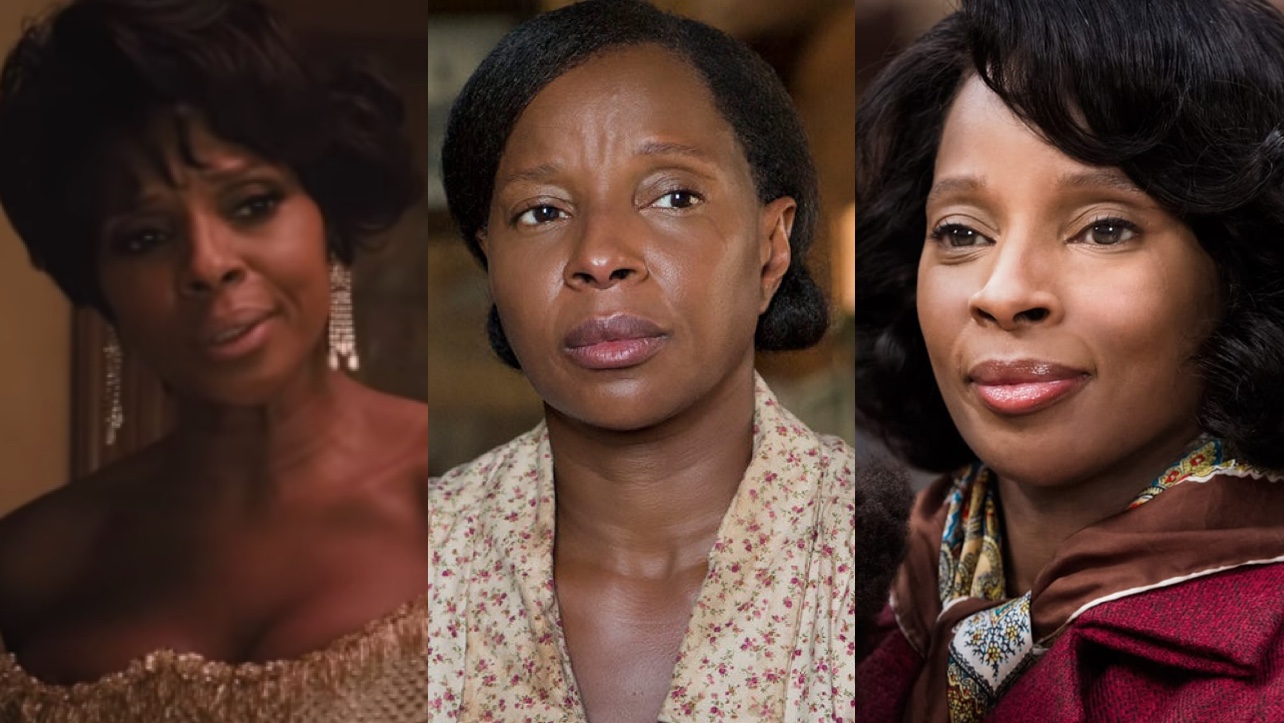 Mary J Blige has been a music icon for many years now. With 13 studio albums and many awards, she has made her name known across the globe. Today, however, her portfolio includes not only music-related accolades. The R&B queen is making significant strides in the television and film industry. One of the biggest of them was her 2018 Oscar nomination for supporting actress for her role in Netflix's Mudbound. And this is just the beginning!
Here are Blige's most memorable television and movie roles thus far.
I Can Do All Bad By Myself (2009)
Tyler Perry gave Blige her first feature film role. She played an inspiring singing bartender at the nightclub. Before this, the singer/songwriter only had cameos on television. I Can Do All Bad By Myself also starred Taraji P. Henson.
The 355: Lupita Nyong'o Talks Starring In Upcoming Female-Led Espionage Thriller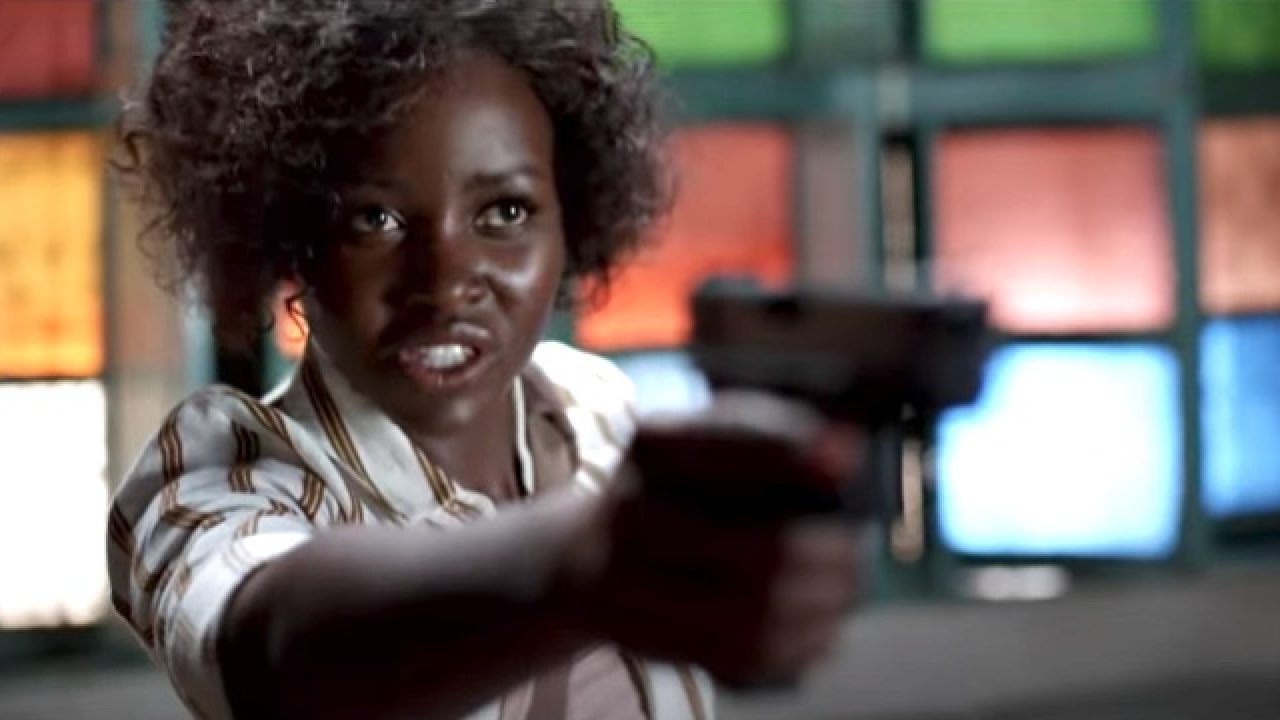 Black Panther's Lupita Nyong'o joins an ensemble of fierce female spies – The 355. Named after one of the first woman spies in the United States during the American Revolution, the elite group of agents embarks on a mission to stop a criminal organization from launching a cyber attack that would cause global disruption.
Directed by Simon Kinberg (X-Men: Dark Phoenix) from a script written by Theresa Kinberg, the film also stars Jessica Chastain, Penélope Cruz, Diane Cruger, Bingbing Fan, Sebastian Stan, and Edgar Ramirez.
Nyong'o portrays an MI6 ally and cutting-edge computer specialist named Khadijah, a role written specifically for the Oscar winner. "There was no auditioning; the roles were developed for us," she told HM.
The cast came together before everything else in making The 355. Nyong'o shared that producer-star Chastain initially reached out to her with just an idea, "There was no script, there was no writer, there was just her and Simon Kinberg who was going to direct it," the actress said, "So the actors came into this before the script. Then the writers went off and came back with these characters that we played."
Although the movie landscape may seem oversaturated with spy flicks, The 355 attempts to bring forth a fresh perspective on how women in action films ought to be portrayed. During her interview with Entertainment Weekly, Chastain revealed the inspiration behind the film was to create something that simply did not exist. "I was seeing all these films with male action ensembles, but I'd never really seen a female action ensemble that took itself seriously [and] didn't make it silly that girls were actually good at the job," the Oscar nominee said. "My experience on making Zero Dark Thirty, I discovered how many women are in espionage and how often they're utilized. It kind of started from there, and I just went with a wish list of who I thought were the best actresses working today."
Nyong'o was one of the sought-after talents Chastain decided to pursue. The unique direction of what was, at the time, a project in development appealed to her deeply. "It just felt really fresh, like it was filling a gap that I didn't even know existed. I think that's what makes it special and different."
Viewers will get the chance to follow the thrilling mission of the fearless spy quintet in theaters this Friday, January 7. Watch the full trailer below.
Sister Sister's Marques Houston Welcomed His First Child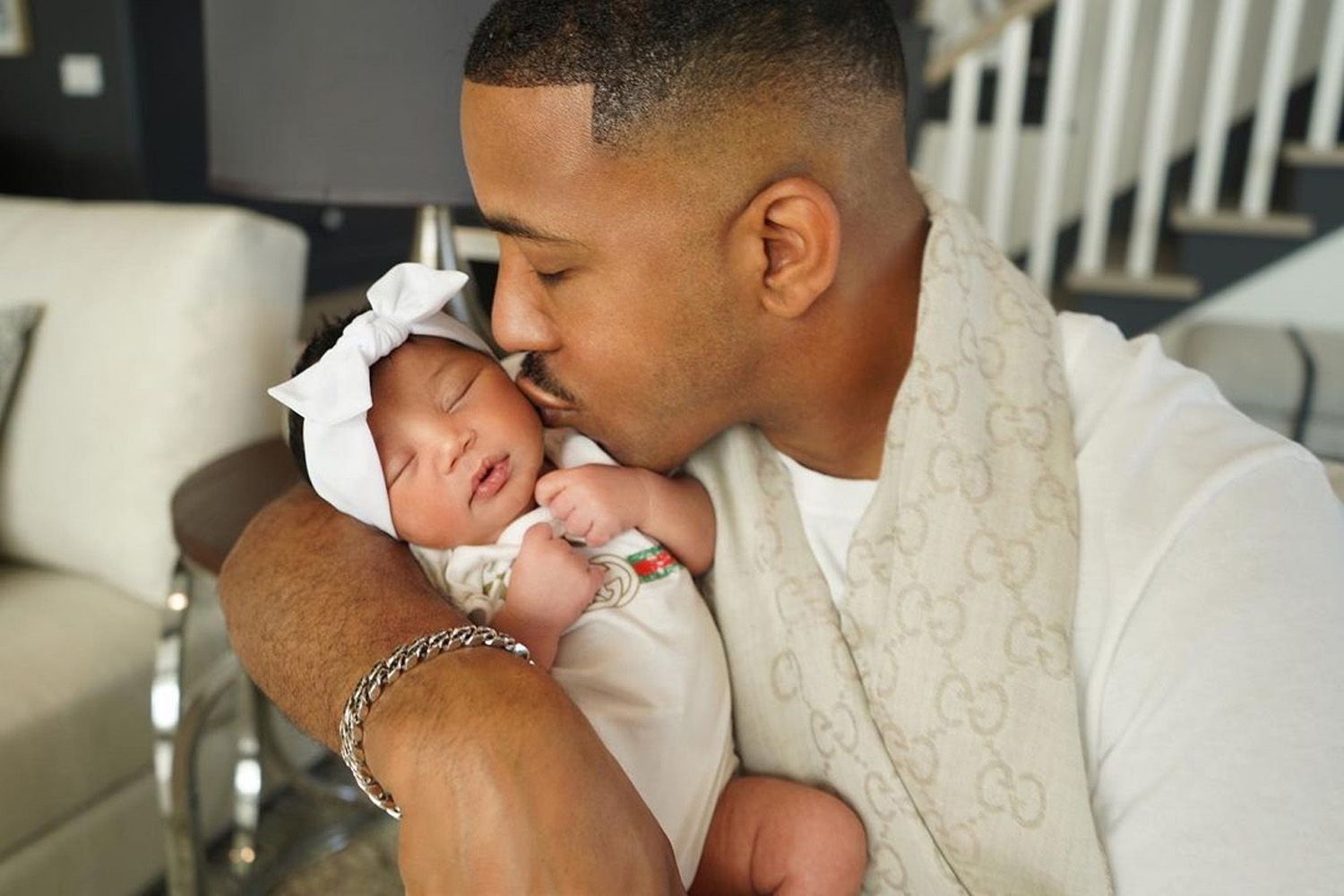 Actor and musician Marques Houston welcomed his first child. He and his wife, Miya Dickey, became parents to a beautiful baby girl named Zara.
The couple tied the knot in August 2020. They have faced public backlash due to their age difference. Some alleged that Houston started dating Dickey when she was still 15. However, the singer said these accusations were false. He made a statement via Instagram post that read,
"With all that's going on in the world, my love life shouldn't be a topic. But since it is, let me just give y'all the facts, so you don't have to 'allegedly' believe or create rumors. This is not music or television, this is my family, my future wife, and my life. We have [our God] Jehovah's blessing. So to all the rumors about me, none of it is true! And that's the story. No twists, no turns, no scandals, just true love. There is nothing that can come to light because there's no darkness in my life."
Zara was born on Thursday, December 2. According to US Weekly, the parents did not announce the pregnancy before Baby Zara made her first introduction to the world. Houston and Dickey told the magazine there was no complicated scheme behind choosing their daughter's name, "Miya chose the name Zara because she just felt like it was exotic. [There was] no special reason."
Marques Houston played the twin-obsessed Roger from Sister, Sister. In the majority of the episodes, Roger would spend his time gushing over the twins, Tia Landry (Tia Mowry)  and Tamera Campbell (Tamera Mowry). Fed up with his loverboy shenanigans, they would tell Roger to 'GO HOME!'
After his iconic role on the sitcom, Houston carried on the House Party movie legacy in addition to holding down a successful music career, which included time in the hip-hop group Immature, later renamed IMx.