'Malcolm & Marie' trailer: Zendaya and John David Washington star in Sam Levinson's Netflix Drama
The official trailer for Malcolm & Marie – Zendaya and John David Washington's secret movie, is finally here!
Helmed by Euphoria creator Sam Levinson, the story focuses on a couple – a filmmaker (Washington) and his girlfriend (Zendaya), and their conversations about their past relationships.
 Malcolm & Marie is set to premiere on Netflix on Feb. 5. Watch the newly released trailer below.
Zendaya Talks Starring in Upcoming Blockbuster 'Dune'
The Spiderman star is opening up about playing Chani in the upcoming feature adaptation of Frank Herbert's science fiction novel, Dune.
The movie is taking the audience on a journey past the stars. The film explores a new frontier of fate that tethers all living creatures to one moment of existence. Those tuning in, observe Paul Atreides (Timothée Chalamet), a "gifted" young man born into a narrative of great power. Atreides prepares to take on a perilous mission and save his people. Along the way, he must face all of his greatest fears.
Zendaya plays the voice of reason, encapsulated in the character, Chani. She is seen mostly through the consistent visions of Atreides through his expedition.
Zendaya says there is a certain wisdom to that character, which she resonates with. She told Statenews,
"I've always been called an old lady since I was born," she shared, "I've always been Grandma, and I think that (Chani) has that wise spirit. I think part of both of us having to grow up in a more adult space and always constantly working with people who work are so much older than us or having to be thrown into situations where you're the youngest one in the room, I think causes you to grow up a little bit faster."
Set in a futuristic era, the audience is free to experience a world where prophecy rules the nature of the galaxy. The only thing familiar in this narrative is the authority of human emotion.
It took over $160 million to create this world, under a shared production of Legendary Entertainment, Villeneuve Films, and Warner Bros. Hans Zimmer (Pirates of the Caribbean) scored the music for the film.
Other iconic talents sharing the screen with Zendaya are Rebecca Furgeson (Mission Impossible,) Jason Momoa (Aquaman,) and Oscar Issac (X-Men: Apocalypse.)
The previously noted source recorded Zendaya stating, "That's what I love about this film. There is so much going on. There is so much to talk about and just to look, to hear. There are so many things, like metaphors. We've talked about it a million times, but something as simple as a relationship between a mother and a son."
Watch Dune on Friday, October 22.
---
Betti Halsell, senior writer at HM
Christian J. Simon Talks 'Under Wraps,' Comedy and Disney Legacy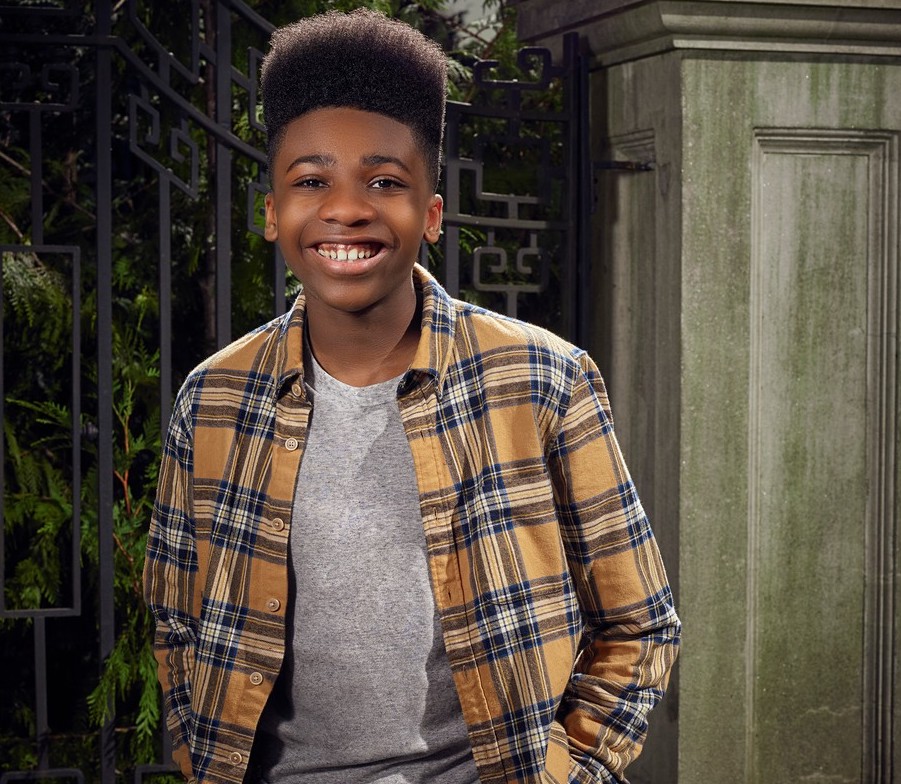 Best known for his role as Max's best friend Leo in family comedy Sydney to the Max, Christian J. Simon is now starring in a reboot of Disney Channel's first original movie, Under Wraps. Just in time for Halloween!
The story follows small-town teen friends Gilbert (Simon), Marshall (Malachi Barton), and Amy (Sophia Hammons), who accidentally revive and release a 4000-year old mummy in the days leading up to Halloween.
At first terrified, the friends quickly learn that the Mummy, who they affectionately name 'Harold,' is actually nice and in dire need of assistance. A group of criminals captures and intends to sell the mummy. To save the life of their friend, the trio has to come together, face their fears, and rush to return Harold to his sarcophagus before midnight.
We chatted with Christian, a rising comedic star, and talked about the movie, the legacy of Disney, and what it means to be a part of it.
---
HM: Tell us about your character, Gilbert.
CS: Gilbert loves to have a good time. He is smart, funny, gets scared very easily; he doesn't like horror movies, which is funny because he is the total opposite of his best friend Marshall, who's always pushing him to face his fears.
HM: What was the scene you enjoyed filming the most?
CS: Every scene was fun to shoot. There was something in every scene. But I remember how fun the car scenes were, and I say the last scene. I'm not gonna say too much cause y'all gotta tune in.
HM: How familiar were you with the original movie?
CS: No, I didn't know what Under Wraps was when I got the audition. And I actually ended up watching it after I booked the job with my castmates in Vancouver, Canada. Which I think was great cause it was after we already put our own spin on the characters and what we thought they would be.
HM: With Disney as a brand known for creating a lot of original movies and you are a part of this legacy, which has a lot of significance to generations coming after you. How does it feel to be a part of this legacy?
CS: It feels amazing. I grew up watching Disney Channel, so to be on a network like this and [do] not just one but two things. Oh gosh, God is so good! I say to all kids out there, keep working hard and don't give up. If you believe in something and have something that you wanna do, don't stop. You gonna face a lot of rejection [for] whatever you choose to do. But you gotta let it be fuel for your fire and keep going and know that you can do it.
Watch our full interview above, and make sure to check out Under Wraps on Disney+ on Friday, October 8.
Denzel Washington Brings New Drama to Macbeth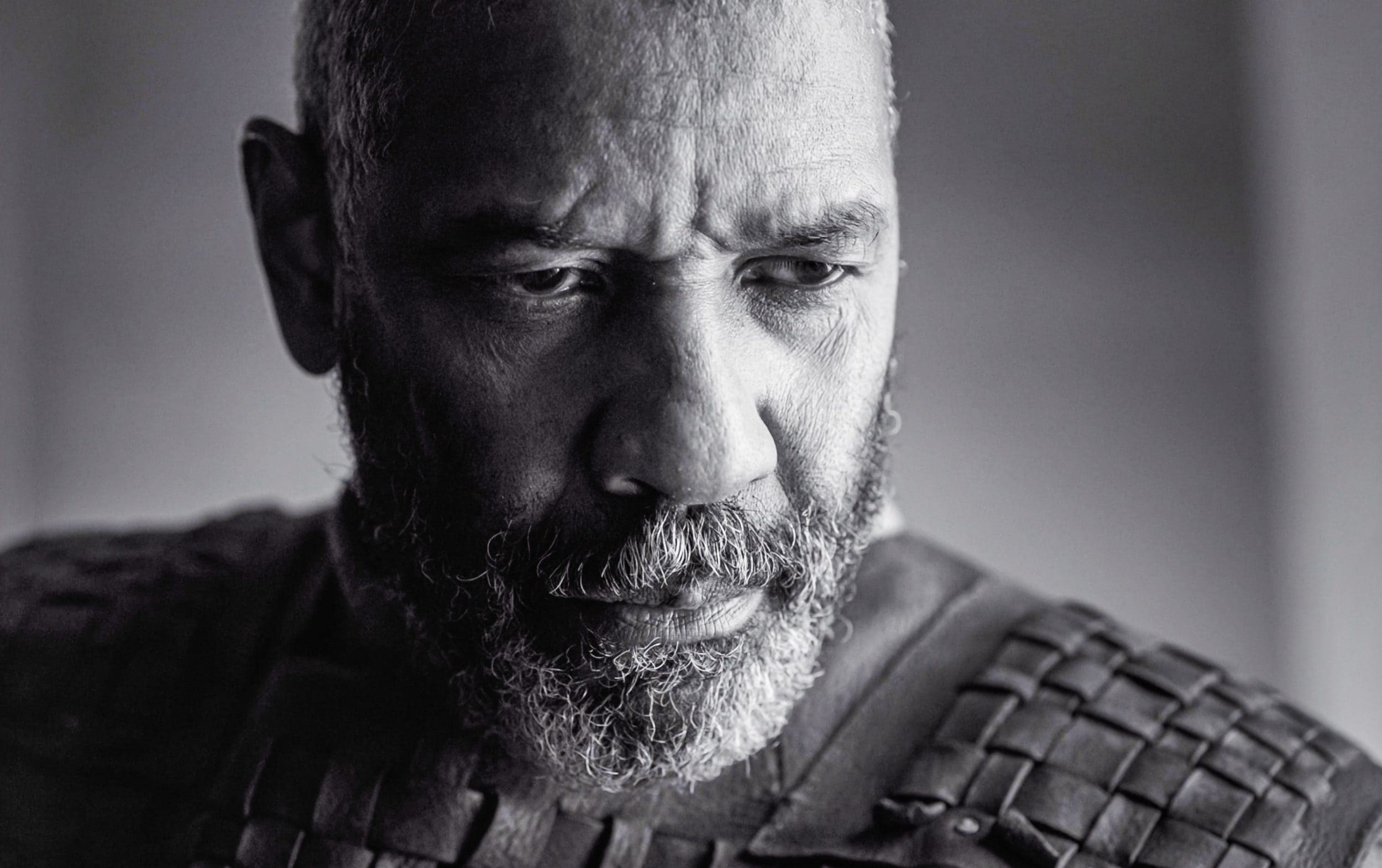 A new level of visual art was showcased through the freshly released teaser of The Tragedy of Macbeth. Academy Award-winning actor Denzel Washington brings his omnipresent demeanor to the modern depiction of the play, interpreted by film producer Joel Coen (Money Talks). Oscar-winner Frances McDormand is co-starring alongside Washington Oscar and many other theatrical titans.
The Tragedy of Macbeth is sizing up to premiere as the solo work of Coen, who worked with his brother, Ethan Coen, and produced past scenic projects together. Coen announced his redirection in focus back in August.
Acting heavyweights in the drama genre are playing iconic roles such as Lady Macbeth, played by McDormand, and Lord Macduff, embodied by Corey Hawkins (The Walking Dead).
The melancholic footage provided to the public worked as a small savory bite before the full course of the project, arriving in theaters on December 25, before streaming on platforms like Apple+. It was heavily passed along and re-shared on Twitter this past Tuesday.
The New York Post captured McDormand stating, "In Joel's adaptation, we are exploring the age of the characters, and in our adaptation, the Macbeths are older. Both Denzel and I are older than what is often cast as the Macbeths. We're postmenopausal, we're past childbearing age. So that puts pressure on their ambition to have the crown. I think the most important distinction is that it is their last chance for glory."
Washington is seen in the new teaser, implementing his signature smirk, leaving the audience with enough suspense to brush up on the Shakespearean knowledge of the story. The feeling of finding out more about this portrayal is at an all-time high. The film will set the tone for the New York Film Festival on September 24.
Watch the official trailer below.
---
Betti Halsell, senior writer at Hollywood Melanin