'Bridgerton' fans are calling for Regé-Jean Page to be the next James Bond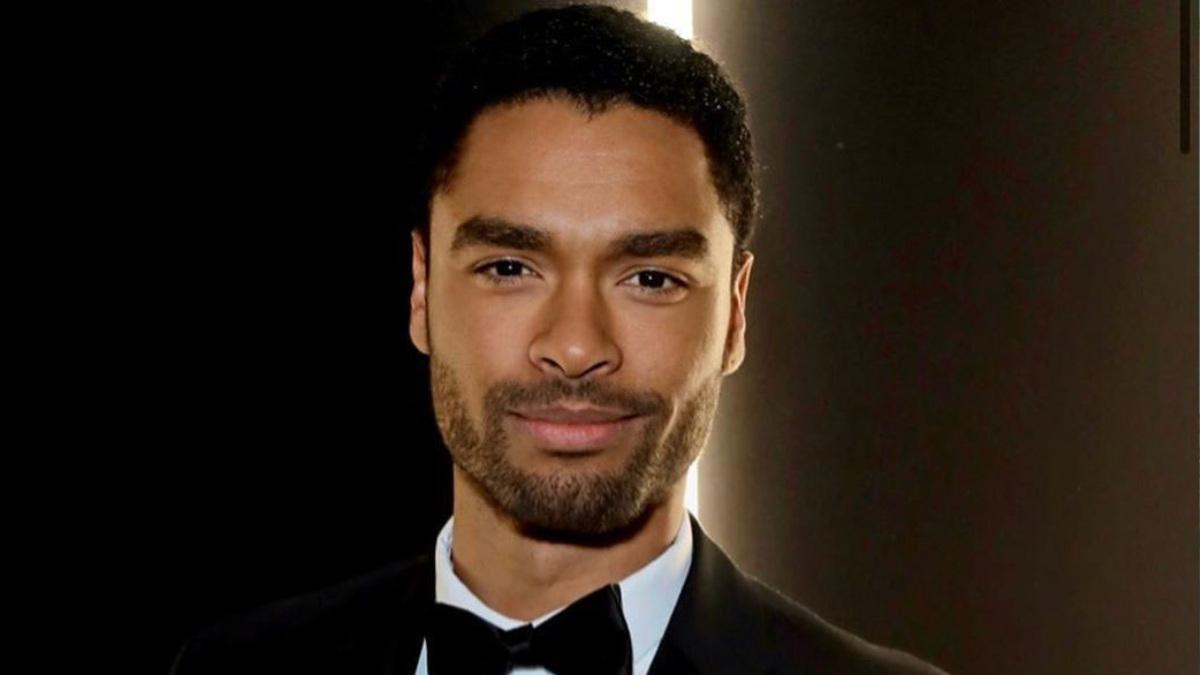 As Daniel Craig is making his final appearance as James Bond in the upcoming film No Time to Die (which will premiere in April), fans started to speculate on who should take on the role of the famed British Secret Intelligence agent next.
Among the possible candidates are Tom Hardy, Idris Elba, and James Norton. However, following the grand success of Netflix's latest period drama Bridgerton (under Shonda Rhimes' overall deal with the streamer), the focus shifted toward actor Regé-Jean Page.
Page has won the hearts of millions as Simon Basset, Duke of Hastings. Netflix announced that 63 million households have streamed Bridgerton since its debut on December 25.
A recent Glamour Magazine article suggests that if viewers of the show had a say on who should be the next 007, it would be Page. And, if it so happens, that the breakout star is offered the part and he accepts it, Page would make franchise history as the first Black Bond.
The 'Regé-Jean Page for James Bond' campaign is gaining traction on Twitter. One user posted, "Guys, GUYS, hear me out: Regé-Jean Page as the next Bond."
Another tweeted, "Just finished watching Bridgerton on Netflix. Wow! Regé-Jean Page should be the next man to play James Bond. He is so handsome, smooth and debonair!"

And there are so many more!
We will not know the final decision on who will continue to carry the torch until, probably, next year. In the meantime, here is the latest Ladbrokes list of James Bond frontrunners (posted by Variety):
Tom Hardy – 6/4
James Norton – 7/4
Idris Elba – 7/2
Regé-Jean Page – 5/1
Sam Heughan – 6/1
Richard Madden – 6/1
Jack Lowden – 8/1
Cillian Murphy – 10/1
First look at the Mahalia Jackson biopic starring Danielle Brooks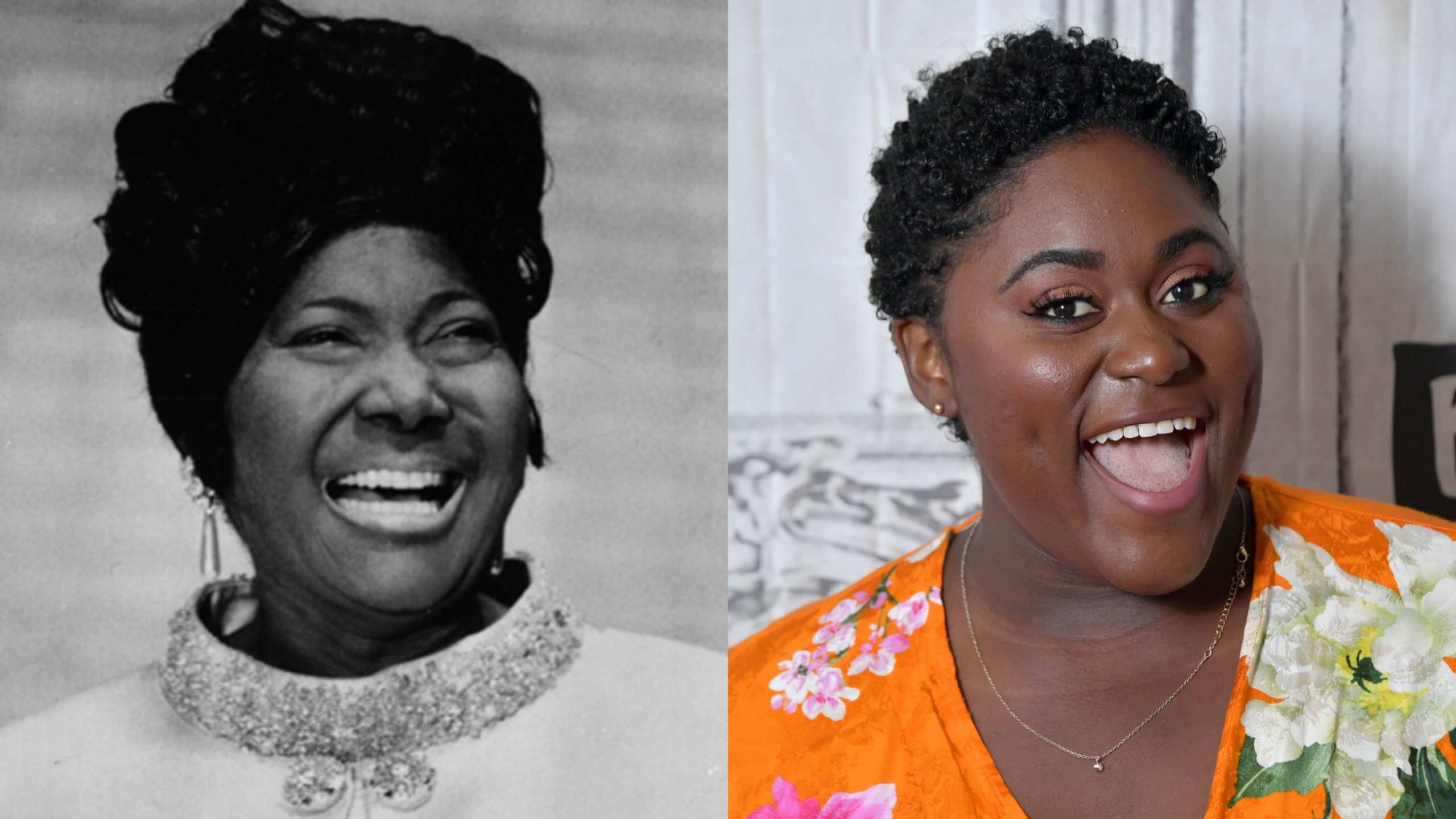 Mahalia Jackson is known as one of the greatest gospel singers of all time. On Feb. 3, Lifetime will premiere her story on the small screen in Robin Roberts Presents: Mahalia.
Produced by Robin Roberts (Good Morning America) and directed by Tony Award winner Kenny Leon (American Son), the film stars Grammy-Award winning actress Danielle Brooks portraying the legendary gospel singer focusing on her civil rights activism. 
The Mahalia Jackson story arrives Feb. 3. Watch the trailer below.
'Space Jam: A New Legacy': Sneak Peek
The release of highly anticipated Space Jam sequel is nearing, and today, fans got a tiny peek at what is coming thanks to HBO's newly released promo video that included this short visual of Lebron James and Bugs Bunny.
Space Jam: A New Legacy is scheduled for a July release.
Starring in the live-action/animated sports comedy, alongside James are Don Cheadle and Sonequa Martin-Green. Returning are the Looney Tunes characters – Bugs Bunny, Lola Bunny, and Daffy Duck. Basketball stars including Anthony Davis, Chris Paul, Damian Lillard, Diana Taurasi, Cheney Ogwumike, and Nneka Ogwumike are also featured in the movie.
Malcolm D. Lee (Girls Trip, The Best Man) is directing. Black Panther's Ryan Coogler is producing.
'One Night In Miami': Regina King on her decision to cast non-U.S. actors to portray American characters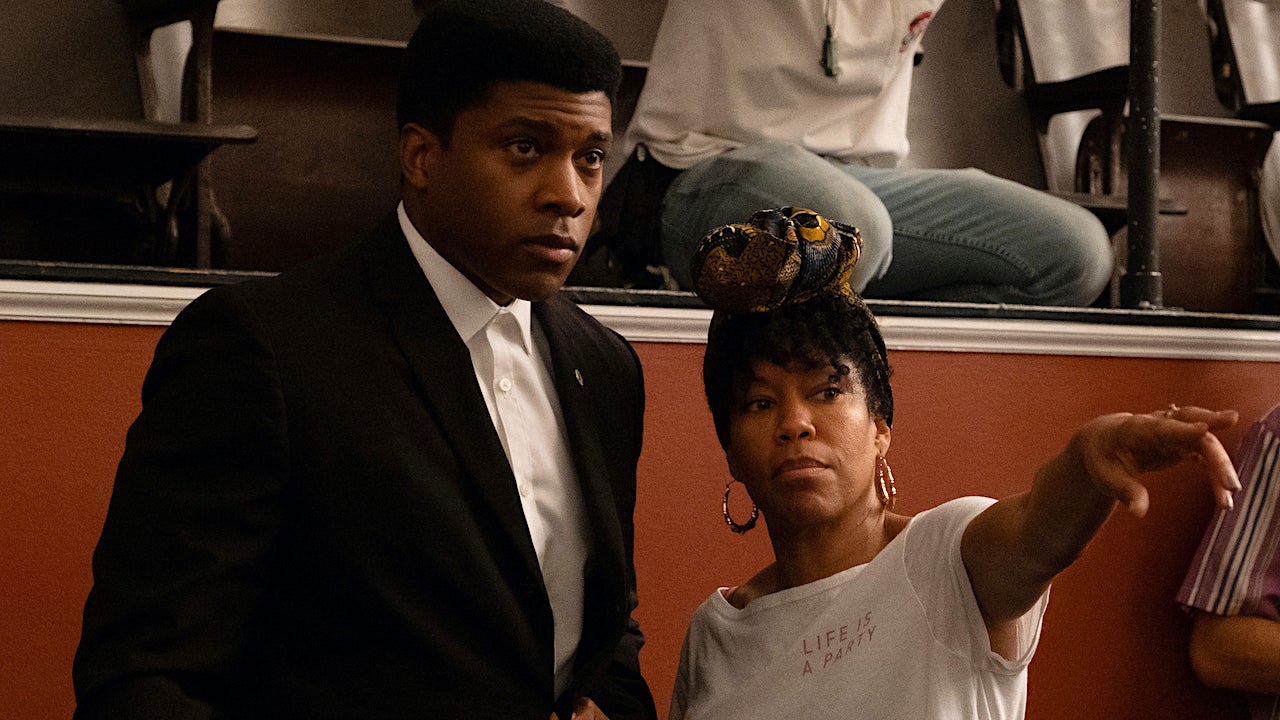 While speaking at a BAFTA Masterclass in London on Tuesday (Jan 12), in reference to British actor Kingsley Ben-Adir portraying Malcolm X and Canadian actor Eli Goree playing a young Muhammad Ali, director Regina King said: "If I was moved by a performance, I really don't care where a person's from." She also stated, "As an audience member, to me they truly understood what they were doing, what they were embodying. After Kingsley's first audition, I wanted to give him some notes. I wanted to just talk to him and get to know him and get to know what his relationship was to Malcolm. He said all the things that I needed to hear him say and I think it's unfortunate that this is where we are."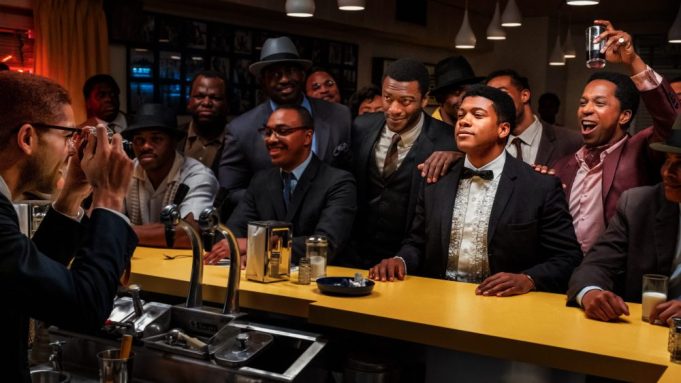 She continued, "One of the things that I've truly understood or discovered throughout this process of One Night in Miami, is that upon first receiving this and reading it, I thought, 'Wow, Kemp, this is just a love letter to the black man's experience in America.' But then taking that step back and really taking in marginalized people across the world. There are feelings and experiences that black people in the UK, in Brazil feel that are the same as in America. While the history of how a country came to be may be different, the marginalization of a black man is the same, colorism is the same in all of those places.
"Kingsley was the best actor for that role and Eli was the best actor for that role. Sure, neither one of them are American. But can they relate to the experience and the pain felt by a black person for being disregarded just because of the color of your skin? Absolutely, they can. Can they take it upon themselves to make sure they educate themselves on the ways it's specific to America in the history of how black Americans had built this country, it was built on the bodies of Black Americans? They can definitely educate themselves on that and they did. I wouldn't change my choices for anyone."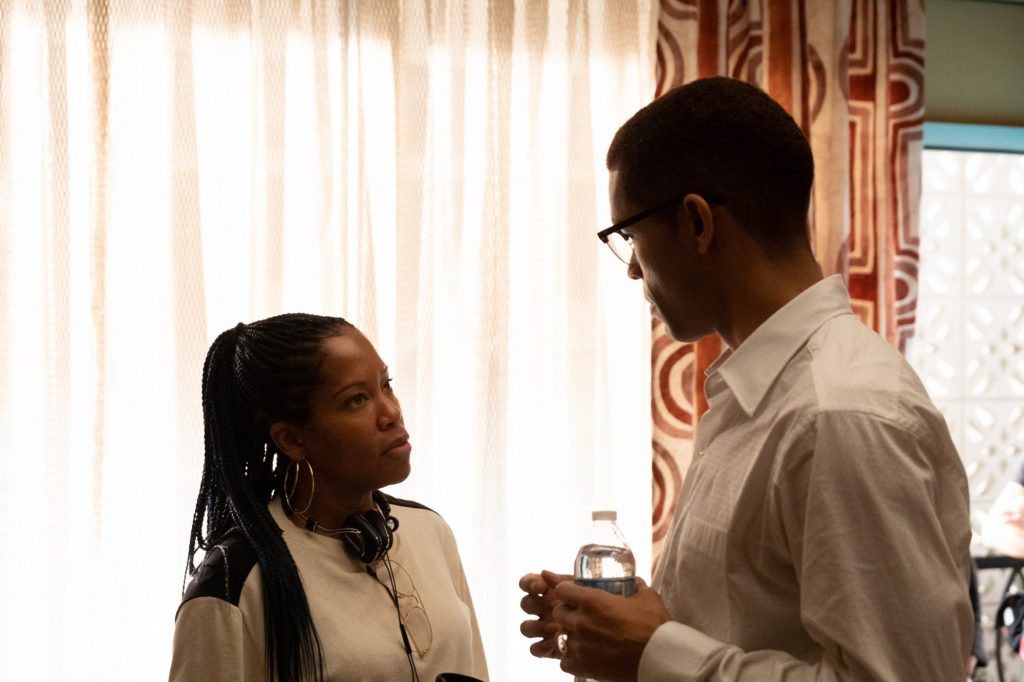 The debate about British actors being chosen over American talent has intensified in recent years with actors David Oyelowo, Cynthia Erivo and Daniel Kaluuya portraying civil rights icons Martin Luther King Jr, Harriet Tubman and Fred Hampton, respectively. Some argue that non-American actors should not get these roles. Others find no issue in it whatsoever. What side of the argument are you on? Share your thoughts in the comments below.
King's directorial debut, which debuted at the Venice Film Festival last year, will launch on Amazon Prime January 15.