Black History Captured on Film: Gordon Parks An Undeniable Force in the Arts
written by Betti Halsell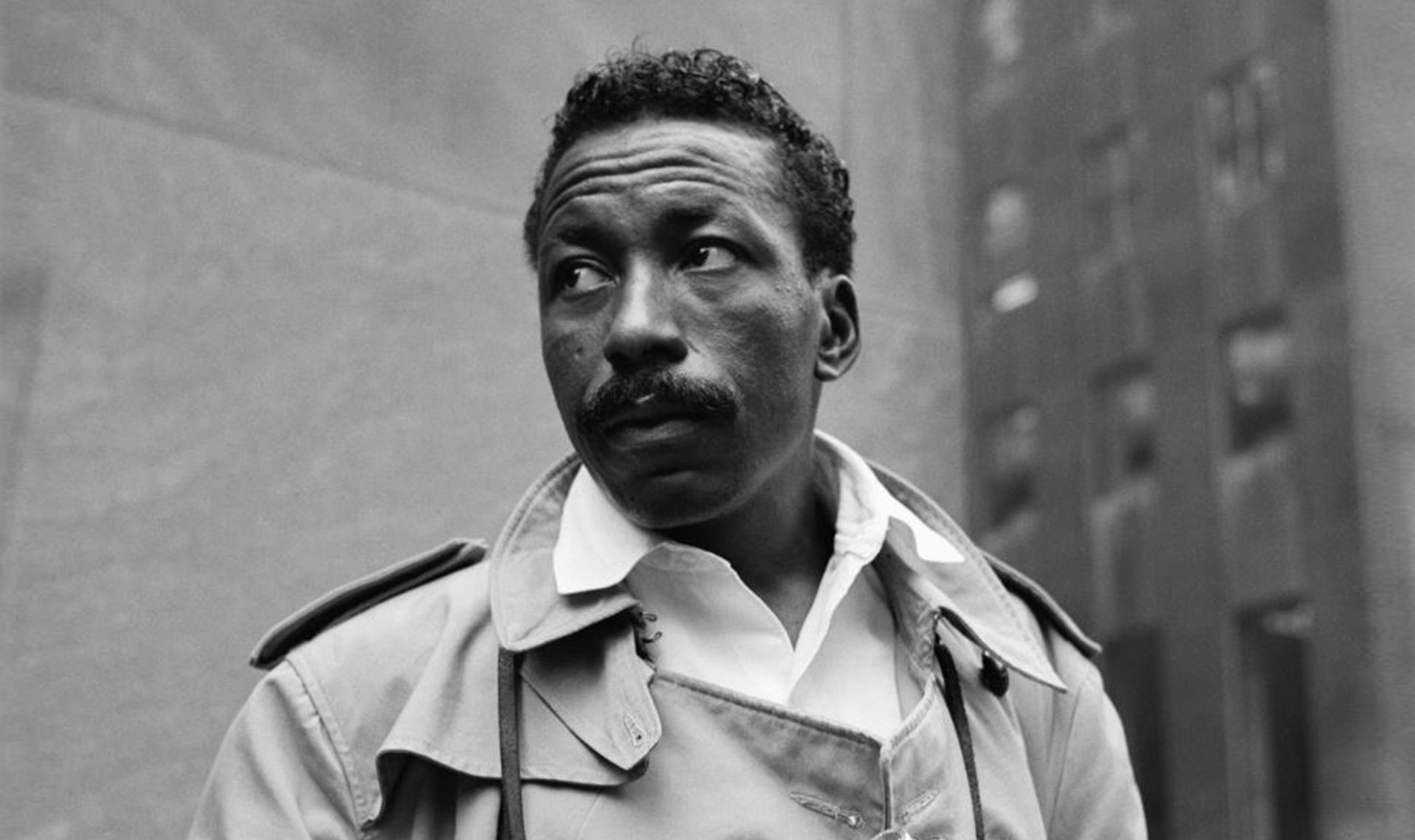 Gordon Parks was the first Black director to produce a major film under a mainstream studio label, he's also highlighted for composing music, writing poetry, and mastering different genres of photography.
"There's nothing, to tell you the truth, that I haven't done. I wish that I can do everything I've done better. I wish I can compose better music, I wish I can take better photographs, I wish I can write better poetry, and write better novels. That's all I wish for." – Gordon Parks (Gordon Parks interview, 2000)
A multifaceted man, critically acclaimed for composing and writing music, directing and producing films, and taking photos in multiple different genres– wished that he could do everything better. Parks became the first Black director to produce a film under a mainstream studio company, but that was only a nod to the countless works he created. Through his lens, he battled racism and laid the groundwork for many Black artists, who followed his vision of equality of talent and to be an undeniable force.
Parks was born November 30, 1912 in Fort Scott, Kansas, in a family of 15 siblings. Many different energies and interests lived within his household, which may have contributed to his number of fascinations to various mediums of self-expression. Among his arsenal of artistry, Parks is considered a master in photography, however, he didn't pick up his first camera until he was 25. During an interview, the visionary credits his work ethic to the motivation of knowing he would have a meal the next day.
Before his eagle-eye view of the world that he captured on camera, one would find Parks cruising in the music scene. He started off as a jazz pianist in a brothel, traveling with a band. Parks had been playing piano by ear since he was young and with his type focus, he was able to compose and write his own music before he learned the standardized style. This seed of talent would eventually blossom in other mediums of his work.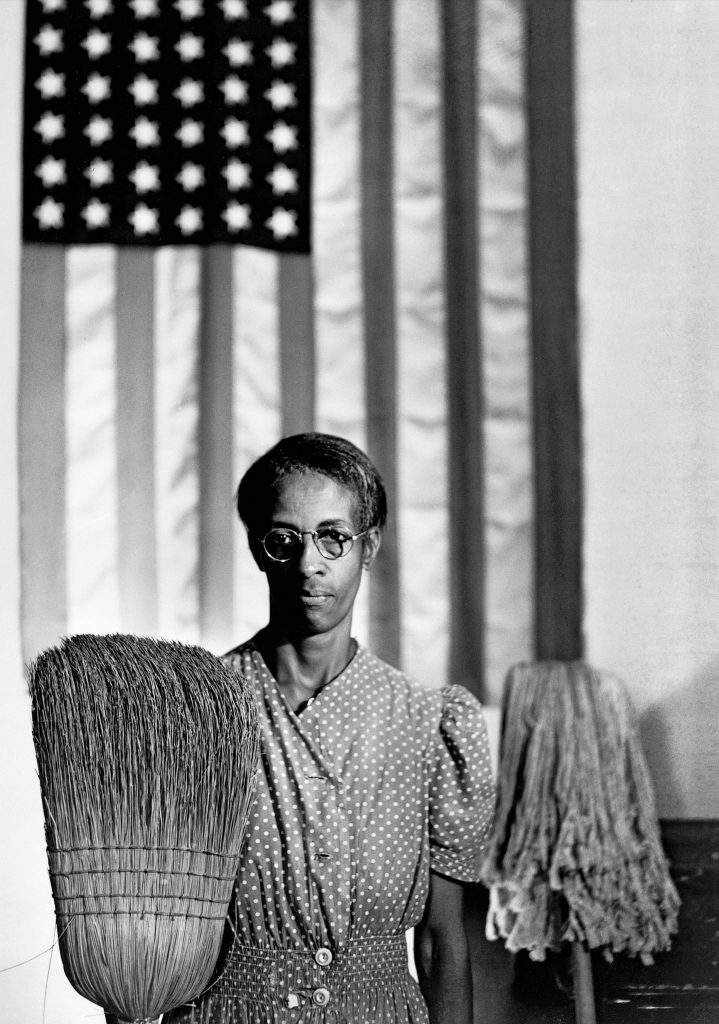 Parks used his channels of art as "choice weapons," through his range of creativity, Parks was able to capture the spirit of his subject. Some of his ingenious visual artwork include: American Gothic (1942), Grease Plant Workers (1944), and Harlem Gang Leader (1948), Parks did a deep dive in each of these works as an artist; providing more than 1,000 words in each picture.
The Renaissance man became the first Black photographer at Life Magazine, he would then move on to contribute to Glamour, Vogue, and help build a positive narration around Black Beauty within Essence Magazine. In 1969, Parks had already published a book, "The Learning Tree," that later Warner Bros. Studio would green light into production. He scored, directed, wrote the screenplay, and produced the film under Warner Bros. As a director he produced other iconic movies, such as "Shaft ,"(1971).
Researching Parks has proven to be its own rabbit hole of information, the list of what he did is as eternal as his energy he had for work. Parks brought new awareness around Black talent and to the perspective in which an underrepresented community sees the world. There is so much richness and a velvet flow of Parks career, he is encapsulated skills that would take multiple lifetimes to master, and used them as his weapon of choice to fight for a saturation in diversity, in a time of prevalent limits stacked on top a particular race, seen only through a lens of black and white.
'The United States Vs. Billie Holiday' Review
by Betti Halsell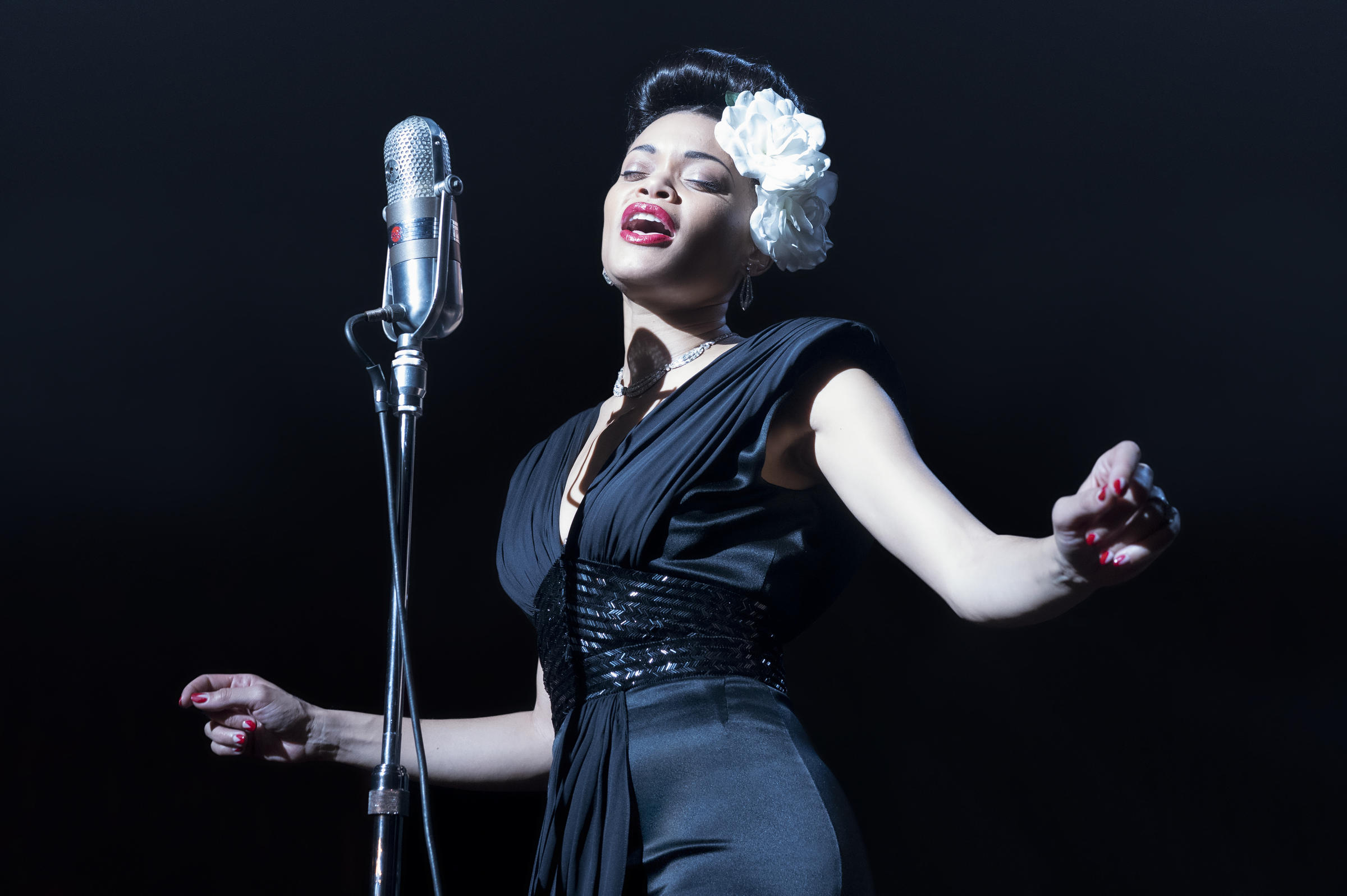 In The United States Vs. Billie Holiday the audience is thrown into a war zone. Viewers stare at the social terrain with world-renowned Jazz legend Billie Holiday, as she climbs through trenches of trauma, addiction, love, betrayal, and corruption, ultimately leaving some of her best men behind.
Holiday, played by Andra Day, encapsulated the current state of events happening to Black Americans with a simple string of verses over a solemn melody. Her song Strange Fruit paints a vivid picture of events that took place during her time – lynchings in the 1930's that were happening with no reprimand. The melancholic melody still hits home today, as if America is still singing the same song, with a different tune.
Holiday bellowed with her smoldering voice,
"Southern trees bear a strange fruit
Blood on the leaves and blood at the root
Black bodies swinging in the southern breeze
Strange fruit hanging from the poplar trees."
The recording and performance of Strange Fruit stood out like a thorn protruding from the rosey lens the rest of America looked through, causing a problem for those in "high places". So they created a suffocating smoke around the singer's life, following her to her final resting place.
The movie focuses on the unsolicited surveillance from federal and local law enforcement because of the pressure that came with the iconic song. It touches on a reoccurring theme happening in newly released biographic films, uncovering people within the Black community supplying incriminating intel to the federal government.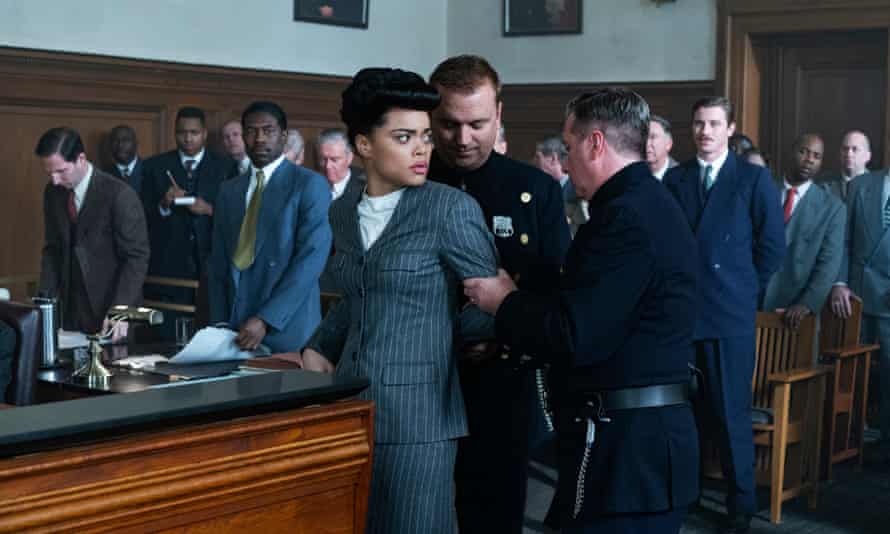 This confirms the involvement of federal sources, but also the lack of trust happening within the collective community. The film was as explicit as the song itself, telling an unbiased truth of an Artist caught in a war that went far beyond her talent.
Directed by Lee Daniels and written by Pulitzer prize-winner Suzan-Lori Parks and Johann Harri, the movie depicts Holiday as an undeniable force – she was feminine and sensual, yet she held a sense of masculine ownership over her life. Although the 1900s were set in gender roles and confined social placement, Holiday was outspoken and knew she had a level of power. The salute to her self-awareness may have beckoned from her childhood. The film exposed Holiday's early surroundings, which included the power in sexuality and a sense of liberty for women when she was young.
However, there are two sides to every coin. The trauma in her childhood may have given her the soul that is found in her voice and a sense of empowerment, but it also left her damaged. The movie captured her dependency on strong stimulants, to mange her mental state. The singer's upbringing left her without a true vision of her reflection. The feature focused on nostalgic transitions and captured an unfiltered story of Holiday's flaws as a friend and lover.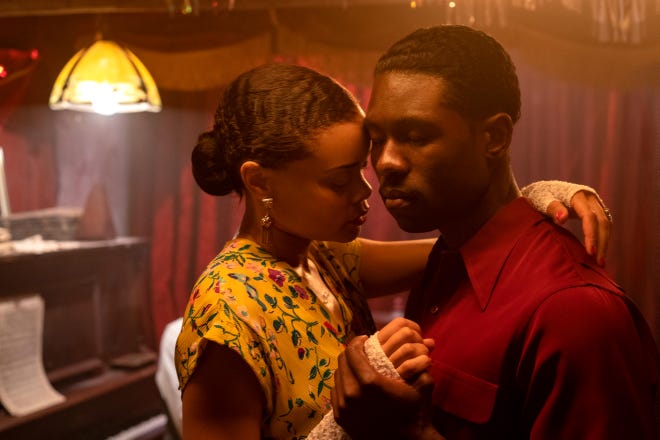 In The United States vs Billie Holiday, Day is joined by Trevante Rhodes (Birdbox) who played Jimmy Fletcher, the first Black FBN agent and Garrett Hedlund (Four Brothers) as Harry Aslinger, Chief of the Federal Bureau of Narcotics.
Rendering the critiques from Rotten Tomatoes, the story was labeled "sloppy" and "over-characterized." However, most of those inferential opinions came from predominantly White men. This leaves the opportunity that they may have been missed; the concept of struggle in being a Black woman, while fighting multiple layers of internal and external battles and combating different perspectives of self-worth.
America is still singing about the strange fruit that holds a rotten core, the Anti-lynching Bill was passed last year. A back-breaking victory, countless marches, too many lives lost, all for roughly 100 years of "consideration."
The strange fruit from those times left seeds, a new harvest of injustice is ripening. Thanks to Holiday's strong will to keep performing the truth, others have joined the choir for change. The nation is still singing about the obscurities found in racism. It's all the same song, just a different tune. Stream The United States Vs. Billie Holiday on Hulu starting February 26.
Black History Caught on Film: Actress Theresa Harris Deserves All the Credit
by Betti Halsell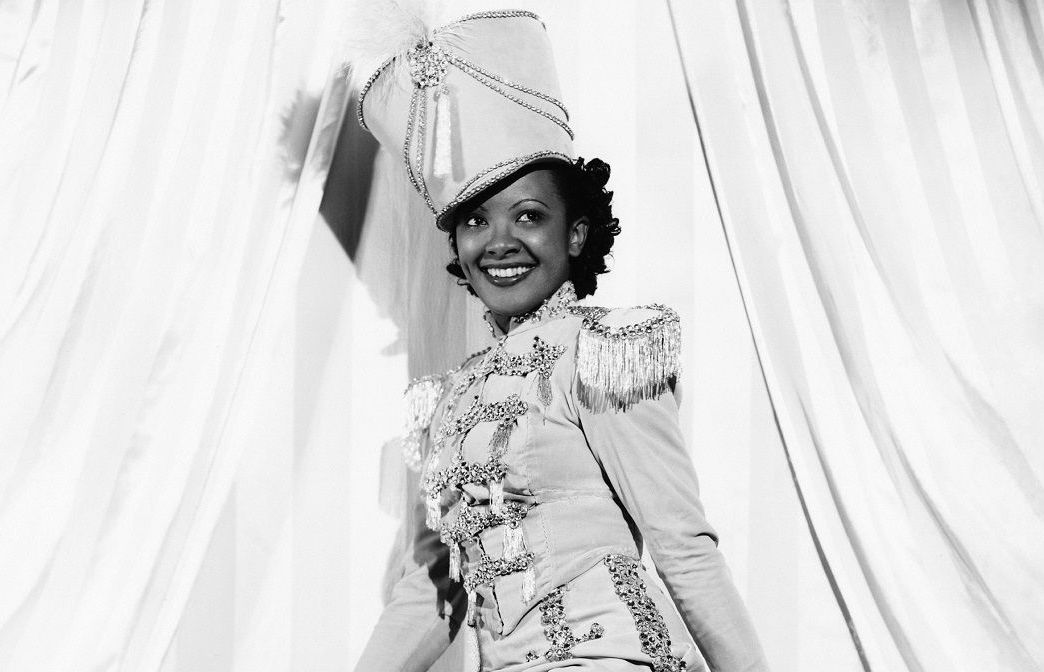 The acknowledgment gives artists their purpose. During the early development of motion picture, African American roles were set to subservient levels, and even when the acting was outstanding, Black talent did not see their names in the rolling credits. However, phenomenal actors and actresses like Theresa Harris still pushed for their name to be recognized and for their talent to be acknowledged.
It was New Years' Eve, the turn of 1906, a star was born to Isaiah and Mable Harris. They were former sharecroppers from Louisiana. Harris was 11-years-old when her family migrated west, to Southern California. She attended Jefferson High School and studied at UCLA Conservatory of Music. Finding her passion in the arts, Harris connected with the "Lafayette Players," a theatre group that performed comedic musicals.
In 1929, she was attracted to the spotlight, making her debut in the movie Thunderbolt, her voice carrying the soothing remedy to a restless audience, stealing every scene she was in. Harris presented her singing talent as her character of a jazz singer, she serenaded the viewers with, "Daddy won't you please come home," no one could take their eyes off of her. Other songs she christened included the "St. Luis Blues," a masterful piece, showcasing her range and endurance.
Although she pushed for more leading roles, Harris was commonly cast as a maid, or in her words "a stooge or servant." None the less Harris kept acting, with 18 different appearances, Harris played crucial assisting roles to some of the most iconic actresses that were highlighted during that time, yet for most of her acting career, she received zero credit.
Quoting her from IMDb, Harris stated, "I never felt the chance to rise above the role of a maid in Hollywood movies. My color was against me. The fact that I was not 'hot' stamped me as either an uppity 'Negress' or relegated me to the eternal role of stooge or servant. I can sing but so can hundreds of other girls. My ambitions are to be an actress. Hollywood had no parts for me."
Harris continued to perform for over two decades, until her last appearance in 1958. For a young Black actress, her personal life (that's recorded) was pretty traditional, she married only once, to a doctor and lived comfortably into retirement from the investment money she made while acting. To watch Mrs. Harris in her prime was enchanting and impeccable; Harris deserves all the credit and more for her cadence, style, and unmatched talent.
Lupita Nyong'o Award-Winning Children's Book "Sulwe" Becomes Animated Musical on Netflix
by Betti Halsell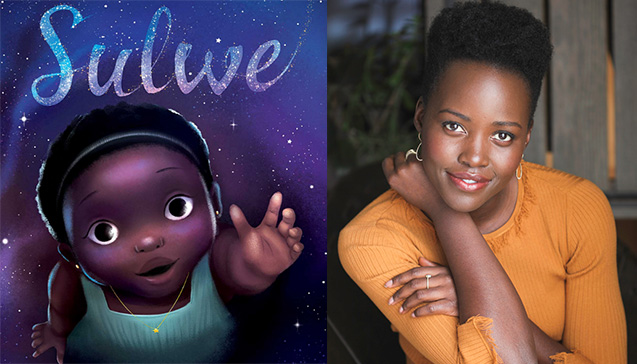 Netflix announced a new animated musical production that focuses on different shades of beauty. The movie, "Sulwe" is coming to life from its original paperback form. Oscar-winner Lupita Nyong'o created the children's book to bring awareness to the judgment of skin color happening an early age and to "encourage children to love the skin they are in and see the beauty that radiates from within."
The bestselling children's book by Nyong'o includes illustrations by Vashti Harrison, the story is about a young child who has skin that is darker than anyone else's. According to Deadline, the book begins with "Sulwe was born the color of midnight," the reader follows Sulwe's adventure to self discovery and finding her own beauty.
Rendering information from Entertainment Weekly, the story follows a 5-year-old Kenyen girl struggling to love the skin she's in, she wants to be like her friends at school and family at home who are lighter-skinned. The young girl is swept into an adventure in the night skies, which helps her see the beauty in darker shades. Sulwe in Swahili means "star."
This book is an ode Nyong'o personal challenge of seeing her own beauty within her shade of skin, the publication captured her struggle. However, this book-turned-movie speaks volumes about the change that is happening on a larger scale. Nyong'o's voice harmonizes with the illustrations; creating a unique perspective.
A statement found on Kirkus reviews stated Nyong'o shared with Netflix, she said, "The story of Sulwe is one that is very close to my heart. Growing up, I was uncomfortable in my dark skin. I rarely saw anyone who looked like me in the aspirational pages of books and magazines, or even on TV. It was a long journey for me to arrive at self-love." The book is looking to foster the journey to self beauty for young minds.
There is a revolutionary change with each turn of the page, "Sulwe" carries a message with gentleness; designing a safe space for all ages to self-reflect. The subject of colorism can be easily talked about in a family setting; either by reading the book or watching the movie, these are the conversations that every household needs to have with the future generation.
The picture book was released in 2019 by Simon & Schuster Books for Young Readers, making its way to New York's Times Bestseller list. Nyong'o will be working with Netflix to produce an animated musical based on her original tale of the story. Emphasizing information from the news source listed above, "Sulwe" is an award-winning book; It received the NAACP Image Award for Outstanding Literary Work for Children Last year and Nyong'o also is recorded reading the book, which is available on Netflix's "Bookmarks." The musical will sure to reach thousands of young hearts that share a similar story.