Black History Captured on Film: Josephine Baker – The Original Celebrity Reality Star
Josephine Baker used her life to build a brand, "her life was her stage."
American-born dancer Josephine Baker redefined beauty as a Black entertainer in France during the roaring twenties, she created a brand around her persona and possessed control over her image. The Black Venus captured the essence of the French nightlife, with her famous banana skirt hypnotizing viewers across Europe.
She received 40,000 love letters and 2,000 marriage proposals, Baker was in high demand. Although her body was how she gathered the crowd, Baker captured their attention by her vivacious lifestyle up until her life ended on April 12, 1975. Baker made Black culture attractive, during a time where the collective community was considered unfavorable.
Born in June 1906 in St. Louis, Missori, Freda Josephine McDonald grew up in humble beginnings. She began touring with a dance group when she was 16, Baker eventually moved to New York in 1923, making her mark as one of Broadway's Chocolate Dandies. There she became aware of her personal image and its charm on her viewers.
 A couple of years passed, Baker found herself performing at the Théâtre des Champs-Élysées in France. In the La Revue Nègre, she introduced her Danse Sauvage and stole the hearts of all French men in the room, in her time of fame, her legacy went viral, spreading across the world.
Besides her curves, dance moves, and "dark skin," the banana skirt Baker wore during her performance was provocative and brought attention to a new fetish–the rear end. The skirt would see many different renditions over a 10-year span.
Baker was fully aware of the viewer's desire of her, she intentionally played into the "exotic" fantasy that was growing around Black culture. Her consciousness was described as having a "third eye," by seeing herself as a brand.
She sold 'Bakerskin;' a skin darkening lotion and 'Bakerfix,' a pomade that made a lot of her wealth besides her music-hall performances. Baker played up her "exotic" role, dancing with carefully placed necklaces and pearls, causing a scene wherever she went. When reflecting on her life, one of Bakers' sons, Jean-Paul Baker said, " Her Life was her Stage."
French critics would define her style as "priminitive," Baker responded in her autobiography. She acknowledged that she was tickled by the reports about her show, "Primitive instinct? Madness of the flesh? Tumult of the senses? 'The white imagination sure is something,' Baker continued, "when it comes to Blacks." Baker was painted to be seen as coming from the jungle, but the American dancer knew she was from Missouri. (Rose, Jazz Cleopatra, 81.)
The St. Louis native didn't hide from the injustices happening domestically and internationally, she refused to perform in states that had segregated audiences, carried out espionage activity for the French resistance, and hid Jewish refugees when they were under siege. Baker received French merit, which included the Medaille de la Resistance and the Legion d'Honneur.
Baker created her own life, living in a 24-room mansion with a pet cheetah named Chiquita. She adopted 12 children, each having a different ethnic background, Baker called them her 'Rainbow tribe.' She created a life of her own, her legacy and political influence continue to echo in fashion and the freedom to portray sensual personas in present-day; for example, she was the inspiration behind Rihanna's 2014 "naked dress" Riri wore during the CFDA Fashion Awards. Baker showed the real power behind female celebrities taking hold of their image and narrating their own intimate stories.
Angelina Jolie's Daughter Zahara Will Attend an HBCU (Video)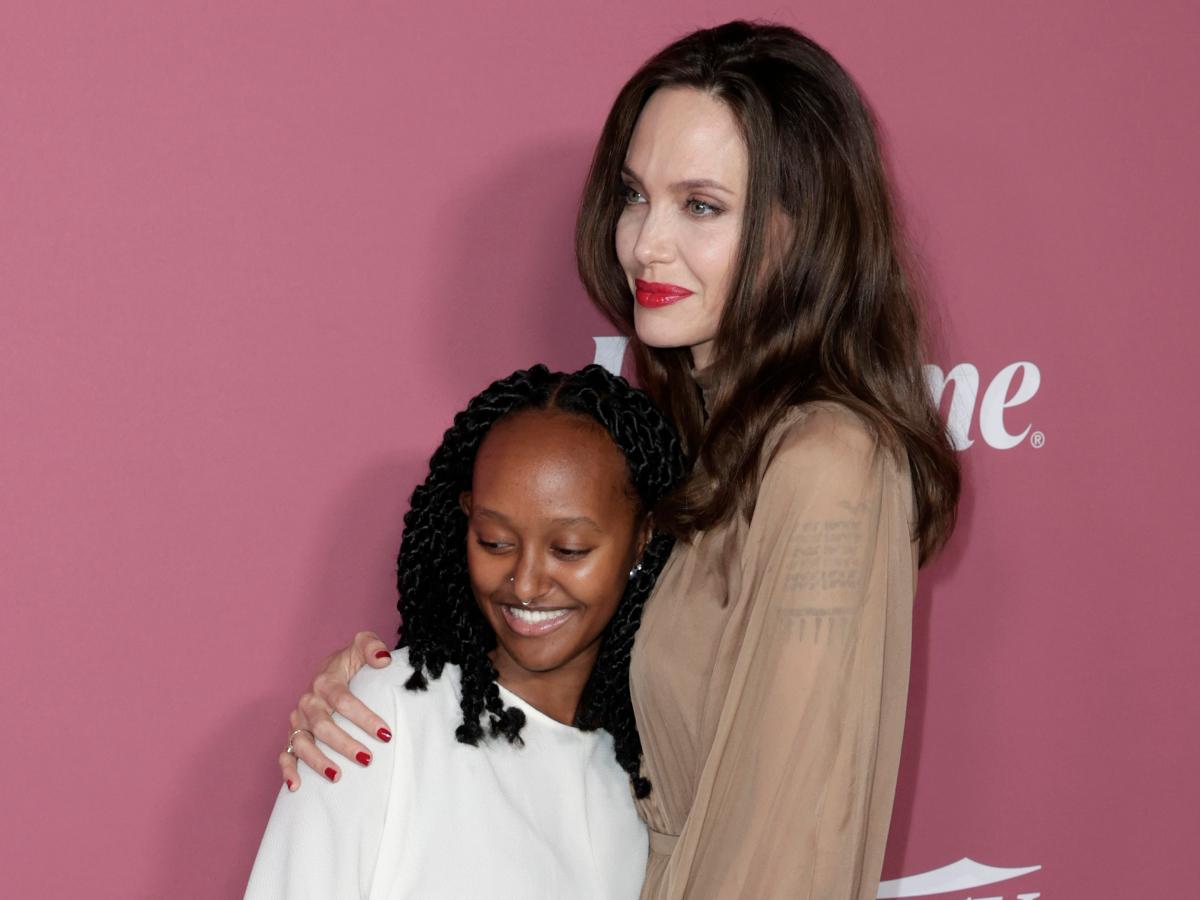 Angelina Jolie's daughter Zahara Marley Jolie-Pitt is college bound!
On Sunday, the Oscar-winning actor announced her 17-year-old will be attending Spelman College, an HBCU, this fall. Included in Jolie's post is a picture of Zahara posing with schoolmates and a caption that read,
"Zahara with her Spelman sisters! Congratulations to all new students starting this year," the mother of six wrote. "A very special place and an honor to have a family member as a new Spelman girl. #spelman #spelmancollege #spelmansisters #HBCU."
In addition to the Eternals star's post, a video taken during an alumni college event was published on TikTok. The clip, which has now gone viral, shows Jolie attempting to join in on the electric slide. You can watch it below.
'Black Panther: Wakanda Forever' Honors The Late Chadwick Boseman (Video)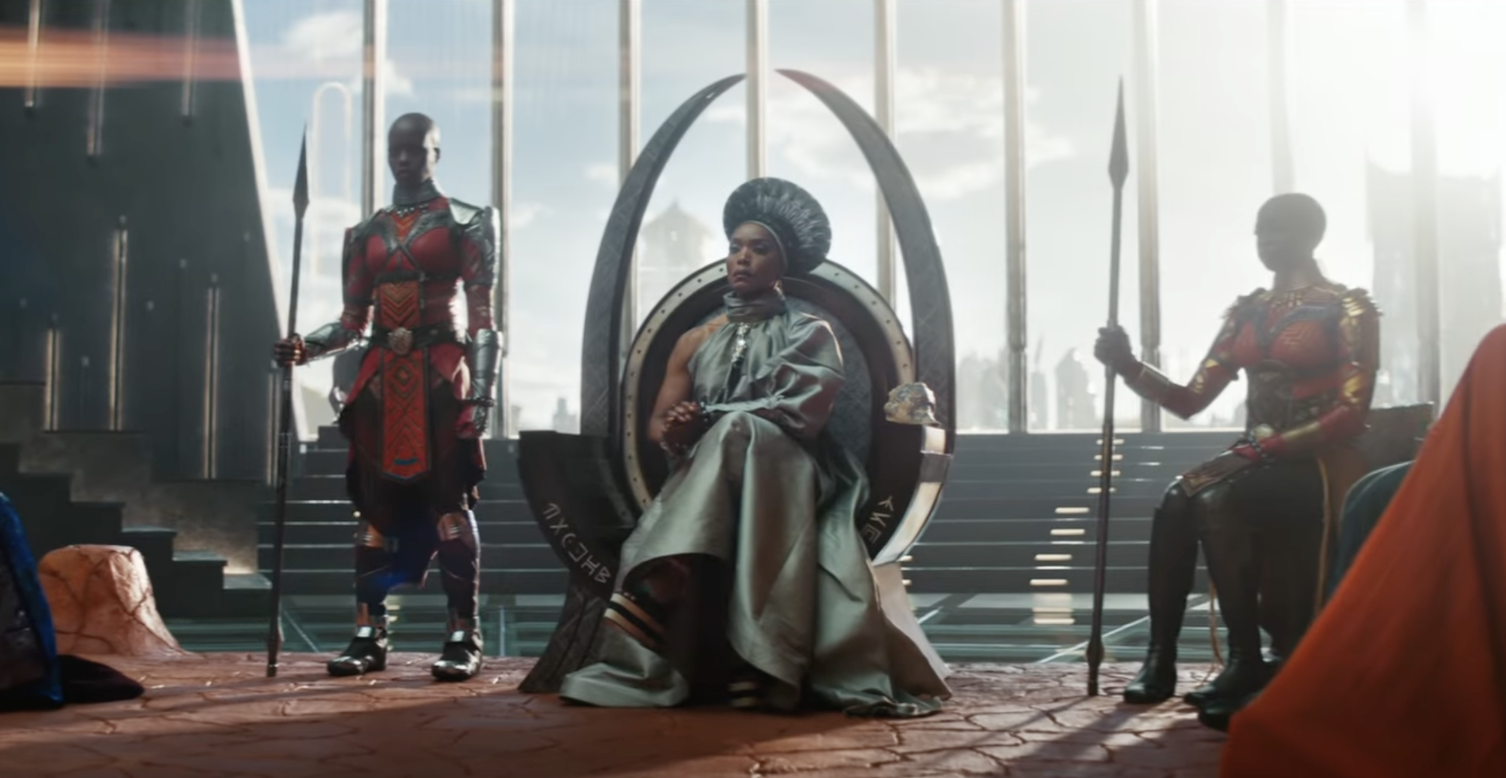 Marvel has finally released the official trailer for the highly anticipated sequel of Black Panther. The 2-minute video features new and returning characters and unveils a special tribute to Chadwick Boseman's T'Challa.
The movie is scheduled to hit theaters on November 11.
Watch the trailer above.
'The Man From Toronto' Trailer: Kevin Hart and Woody Harrelson Star In Action-Packed Comedy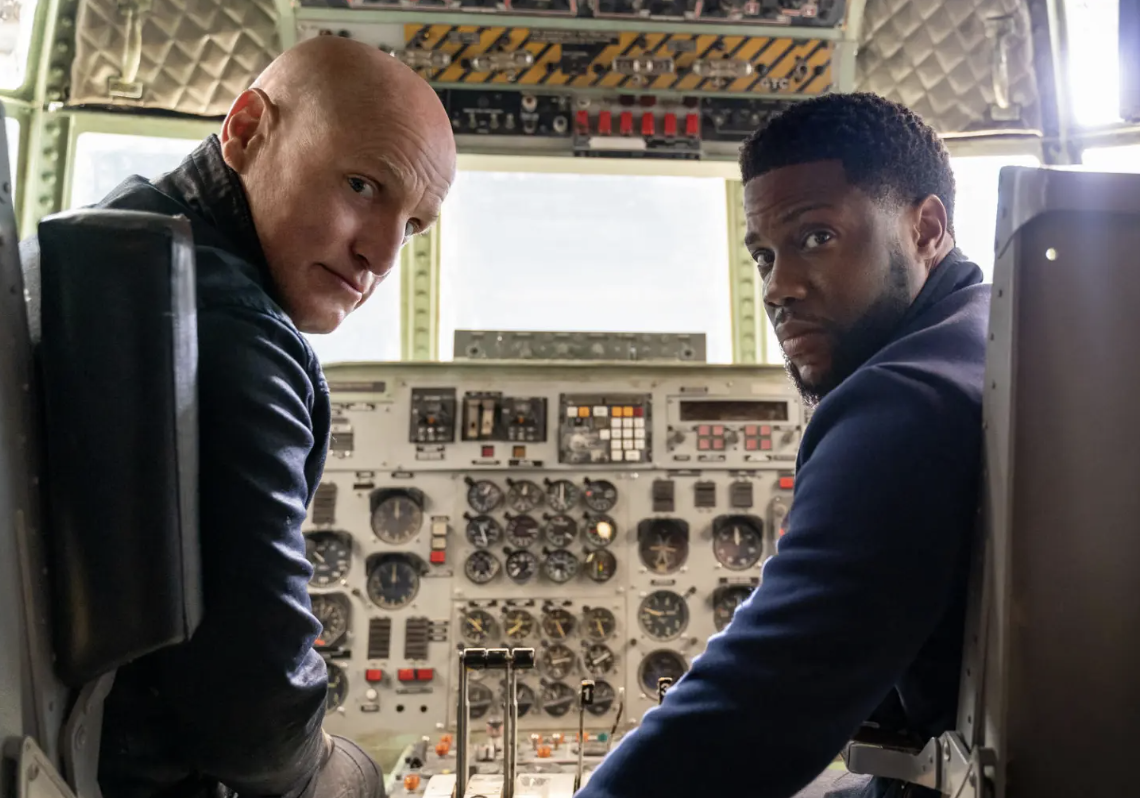 Kevin Hart and Woody Harrelson star in Netflix's upcoming action-packed comedy dropping on Netflix on June 24.
A case of mistaken identity arises after a screw-up sales consultant and the world's deadliest assassin—known only as The Man from Toronto— run into each other at a holiday rental.