Zendaya Talks Starring in Upcoming Blockbuster 'Dune'
The Spiderman star is opening up about playing Chani in the upcoming feature adaptation of Frank Herbert's science fiction novel, Dune.
The movie is taking the audience on a journey past the stars. The film explores a new frontier of fate that tethers all living creatures to one moment of existence. Those tuning in, observe Paul Atreides (Timothée Chalamet), a "gifted" young man born into a narrative of great power. Atreides prepares to take on a perilous mission and save his people. Along the way, he must face all of his greatest fears.
Zendaya plays the voice of reason, encapsulated in the character, Chani. She is seen mostly through the consistent visions of Atreides through his expedition.
Zendaya says there is a certain wisdom to that character, which she resonates with. She told Statenews,
"I've always been called an old lady since I was born," she shared, "I've always been Grandma, and I think that (Chani) has that wise spirit. I think part of both of us having to grow up in a more adult space and always constantly working with people who work are so much older than us or having to be thrown into situations where you're the youngest one in the room, I think causes you to grow up a little bit faster."
Set in a futuristic era, the audience is free to experience a world where prophecy rules the nature of the galaxy. The only thing familiar in this narrative is the authority of human emotion.
It took over $160 million to create this world, under a shared production of Legendary Entertainment, Villeneuve Films, and Warner Bros. Hans Zimmer (Pirates of the Caribbean) scored the music for the film.
Other iconic talents sharing the screen with Zendaya are Rebecca Furgeson (Mission Impossible,) Jason Momoa (Aquaman,) and Oscar Issac (X-Men: Apocalypse.)
The previously noted source recorded Zendaya stating, "That's what I love about this film. There is so much going on. There is so much to talk about and just to look, to hear. There are so many things, like metaphors. We've talked about it a million times, but something as simple as a relationship between a mother and a son."
Watch Dune on Friday, October 22.
---
Betti Halsell, senior writer at HM
'Black Panther: Wakanda Forever' Honors The Late Chadwick Boseman (Video)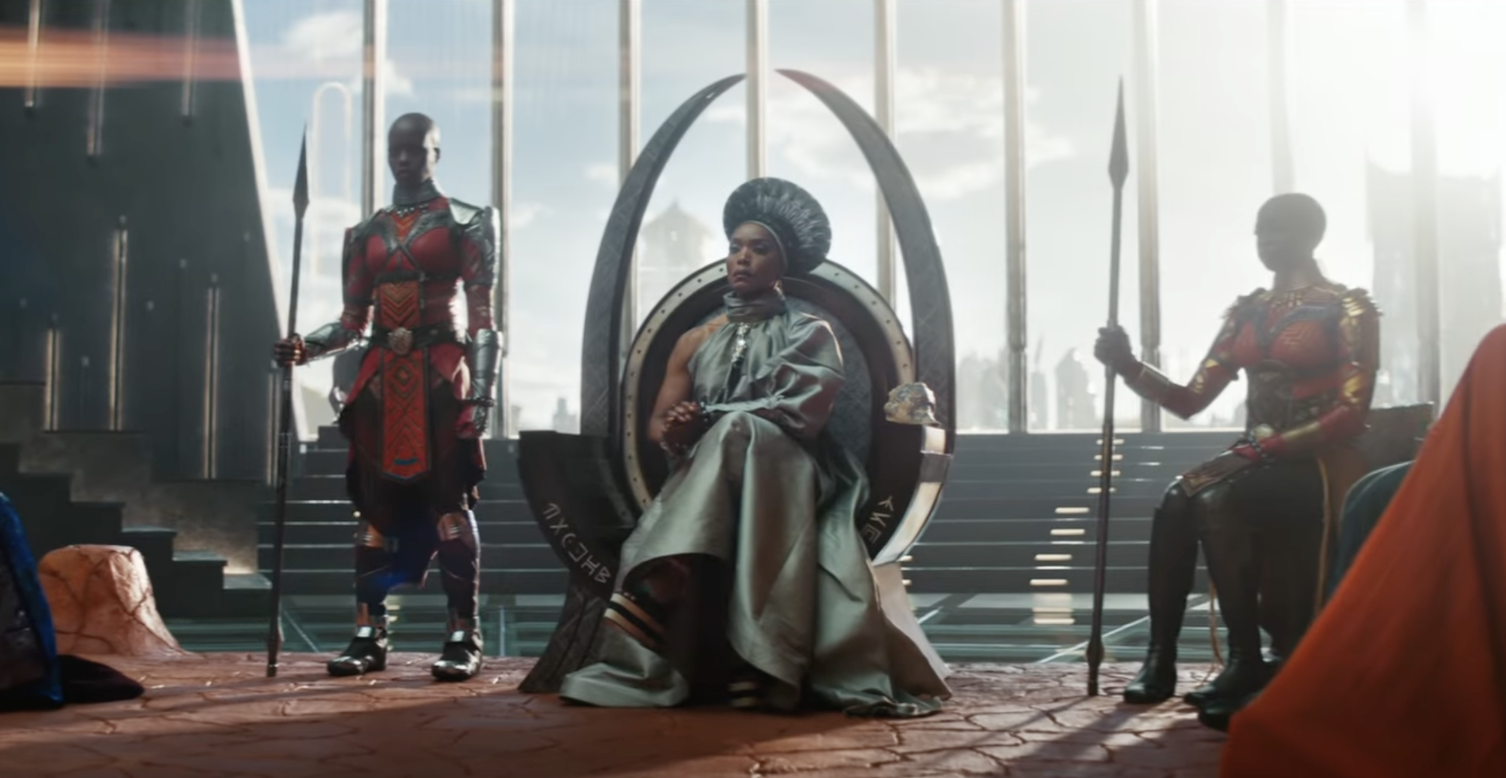 Marvel has finally released the official trailer for the highly anticipated sequel of Black Panther. The 2-minute video features new and returning characters and unveils a special tribute to Chadwick Boseman's T'Challa.
The movie is scheduled to hit theaters on November 11.
Watch the trailer above.
'Beast': Idris Elba is Battling a Vicious Lion in Upcoming Action Thriller
Idris Elba is stepping into the lion's den in this newly released action-packed trailer.
Directed by Baltasar Kormákur, Beast follows Dr. Nate Samuels (Elba), a widowed husband and a father of two daughters (Iyana Halley and Leah Jeffries), whom he brings with him to South Africa to visit a friend (Sharlto Copley). However, the family trip takes a wrong turn when they face a deadly lion.
Watch Elba fight the beast to save his family in theaters on August 19. In the meantime, check out the trailer above.
'Honk for Jesus. Save Your Soul': Sterling K. Brown and Regina Hall Rebuild Southern Baptist Megachurch After Scandal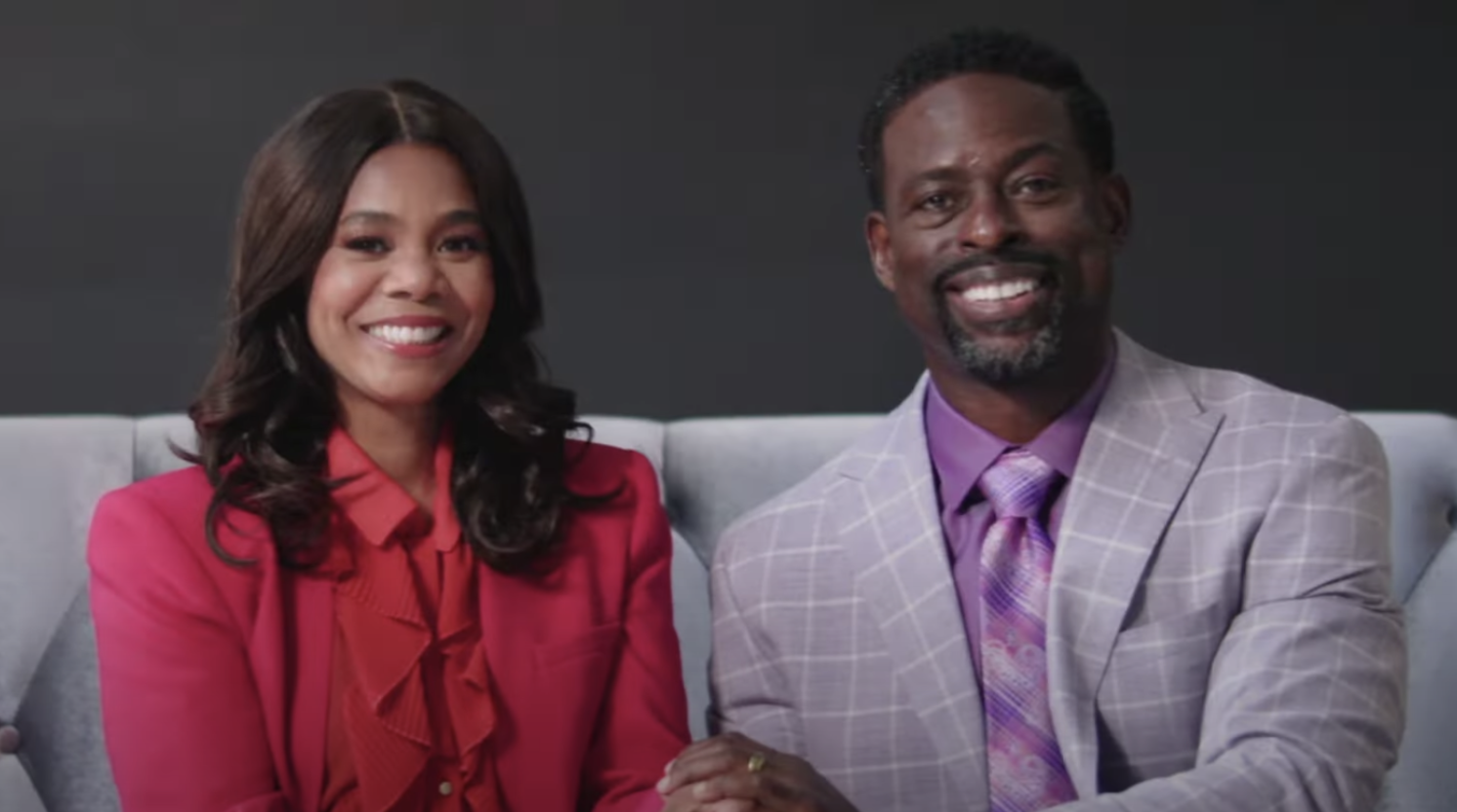 Regina Hall and Sterling K. Brown star in the upcoming mockumentary Honk for Jesus, Save Your Soul.
Written and directed by Adamma Ebo and executive produced by Jordan Peele, the comedy gives a satirical glimpse into the Southern Baptist community. Pastor Lee-Curtis Childs (Brown) tries to recover and rebuild his congregration after a scandal forced the church to close temporarily. Meanwhile, his wife, Trinitie Childs (Hall), is fighting to reclaim her throne as the church's first lady.
The cast includes Nicole Beharie, Conphidance, Austin Crute, Devere Rogers, Robert Yatta, and Greta Glenn.
The comedy initially premiered at the 2022 Sundance Film Festival earlier this year and is set to be released in theaters and on Peacock on September 2. Watch the trailer above.