Exclusive: 'Luke Cage's Production Designer Toni Barton Talks Creating Alternate Reality Through Set Design
by Betti Halsell
When dissecting a cinematic body of work, one would cut into formations of people who create an alternate reality. The script works as the spine, keeping the structure of a project together, and the production designer heads the impetus of the written reality.
Production designer Toni Barton constructed environments that pull the audience into the story. Her transformative abilities have been featured on television, film, and theatre sets. Barton has curated the atmosphere for Marvel's Jessica Jones, Dare Devil, and Netflix's Luke Cage series, to name a few.  
We conducted an exclusive interview with the scenic visionary, discussing her journey, passion, and the mindset needed to pursue this career path.
"Everything starts with the written word; there would be no need for design if there was no script," Barton said, reflecting on the significance of a written outline of a scene. She elaborated on different aspects of filmmaking, calling it a "collaborative effort."
A production designer absorbs the idea of where a story occurs, takes the proposed setting, and interprets it into physical placement. The painting in one's mind formulates into the physical world. The seamless performance of a film or play is held together by the set, which the production designer cultivates. Barton developed an eye for what sits in the background and provided a window into what she sees.
Breaking down the process of taking the narrative and breathing life into it, Barton starts with absorbing the scene from reading the script and then diving into the research. After gathering the bones of the project, the architecture can begin. Barton oversees the role of art, sets the direction to build out these worlds, and shares creative synergy with the production's buyers, graphic designers, illustrators, and many more to tell the given story.
Barton's introduction to her future career path started on the University of Southern California (USC) campus, where she pursued her degree in architecture. While in school, her friends would call on her to capture scenes of their plays and short films.
After earning her degree at USC, she looked for specialized theatre training at New York University (NYU), entering a graduate program in set design and art direction. Barton honed her skills to create sceneries for stage and film production.
By her third union film as an assistant art director, Barton's skills and confidence matured. She worked with veterans of the business, and they took Barton under their tutelage. With real-time hands-on experience, they shaped the rising creative to become the profound designer she is today.
According to Barton, a production designer's role calls for interest in fashion, art history, and architecture, "Understanding history and helping to tell that story helps us build character, so anybody interested in any aspect of history, sociology, architecture, art, fashion and […] how to tell a story, would potentially be interested in this and more importantly have that skill set to then tell that story."   
Barton reflected on a moment in her early career development when a friend told her, "when you become a production designer—that's when you will really make it." Barton responded with the reassurance that she was exactly where she needed to be at that time – an assistant art director. She owned her current placement, taking the first steps into her journey. Eventually, Barton went from being an assistant art director to becoming an art director while simultaneously teaching at NYU. Later, through her accumulated experience, she became a production designer.
Getting to that final point takes time, and not everyone understands or is prepared for it, "People think when you get out of school, you have to instantaneously have this title, or you're not making it." On the contrary, Barton said, the beginning stages of one's career are rich with people who are experts, willing to garnish a young mind with wisdom to build a force around their talent.
Passing the torch, in conjunction with being an art director, Barton taught theatre design at NYU for 18 years. "By far, that has been the most rewarding thing I could ever say and do," she said. The production designer continued to explain the passion of being an art designer while taking it to an academic setting. Her hope is for younger students to identify this as a viable career and be drawn to the scenic route, especially students of color. "I desire more people to know about it younger, in essence, to know every single aspect of design," she concluded.
New Music Alert: Sholuv Presents 'Zero' – a Prelude to New Understanding
by Betti Halsell, senior staff writer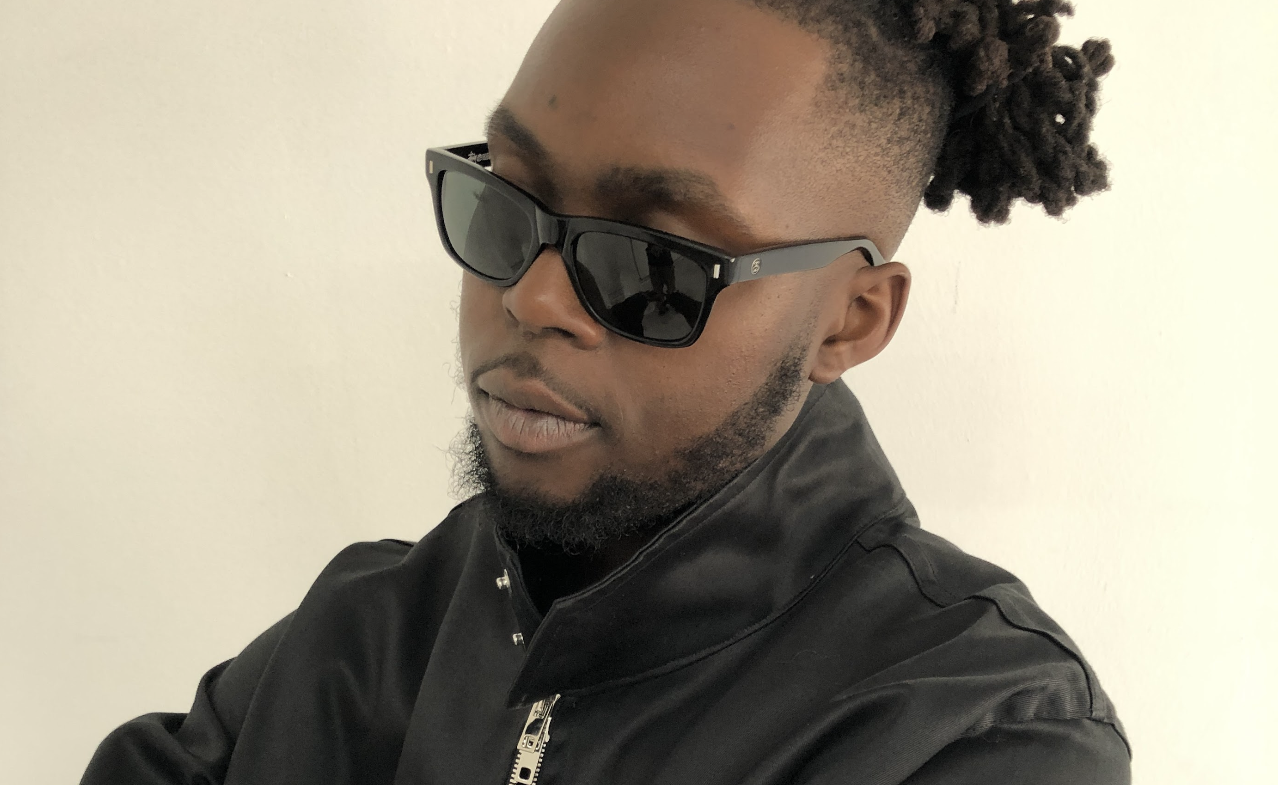 Multidimensional artist Adeshola Adeoye, better known as Sholuv, increased the decibels of hope in his latest project, "Zero," produced through OPXS BOIS, the three-track album was released on Tuesday, Dec.20.  As a compound expression of art through various mediums, Sholuv revealed the golden thread holding the body of work together and musically elevates one's mind.
"It's a prelude project, and preludes start at zero," Sholuv declared as he signed part of his Gi, the top half of a karate uniform. The notable artist reflected on the night as his exclusive showing of the album came to a close.
Sholuv expanded his thoughts by referencing the process of creating anime, the complexities of building a world out of the realm of imagination, and then releasing it. Sholuv described this album as a lore or a collection of nuances that are significant to understand the rest of the collection of art.
Sholuv shared three songs and one bonus track with invite-only attendees. The vibrations of each track felt like they traveled around the world. The transformative lyrics and storytelling were vivid; it's a new level of painting a mental picture without a brush. Sholuv has expanded his art across his fashion with his lifestyle brand, Optimixts, and continues to grow as a producer and videographer.
Songs like "25," interlock cinematic touches on the beat with raw power in the verses. While introducing the track, Sholuv stated, "This was me, describing myself as a 25-year-old and who I am as a man, and really looking optimistic—when it comes to everything I'm involved with."
Sholuv has five previous projects that include "For Tha Honey's," "Sounds from Tha Den," and "Nü."
OPXS BOIS' artist manager, Scoop, considered the growth he witnessed from Sholuv; he reflected on the composition of the newly released project and stated, "This project for Sholuv is a real testimony to the growth of his production style and rhyme scheme," he continued, "his subject matter has always been there, but this project is eye-opening to his style of verbiage."
"Zero" is out now on all major platforms. Follow Sholuv on Instagram and turn up the volume of hope through his aromatic sounds.
'You People': New Trailer Features Eddie Murphy, Jonah Hill, and Nia Long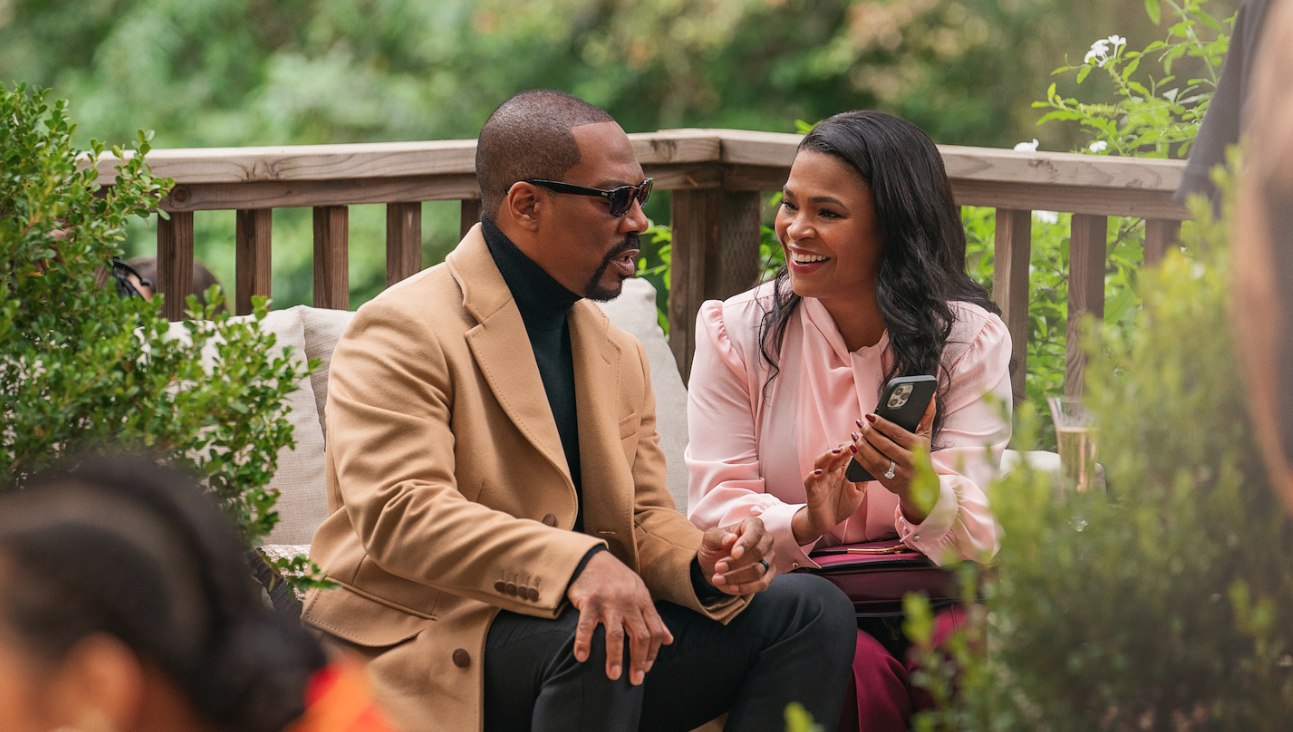 Netflix has released the first teaser of its upcoming star-studded comedy titled You People, helmed by Black-Ish creator Kenya Barris.
The cast includes Eddie Murphy, Jonah Hill, and Nia Long, who are featured in the first look clip. Also starring are Lauren London, David Duchovny, Nia Long, Sam Jay, Elliott Gould, Travis Bennett, Molly Gordon, Rhea Perlman, Deon Cole, Andrea Savage, Mike Epps, Emily Arlook, Alani La La Anthony, Bryan Greenberg, and Julia Louis-Dreyfus.
The official logline reads – A new couple (Hill and London) and their families find themselves examining modern love and family dynamics amidst clashing cultures, societal expectations, and generational differences.
The comedy is set to launch on January 27. Check out the first-look images below.
First Look Images of Idris Elba in 'Luther' Movie Released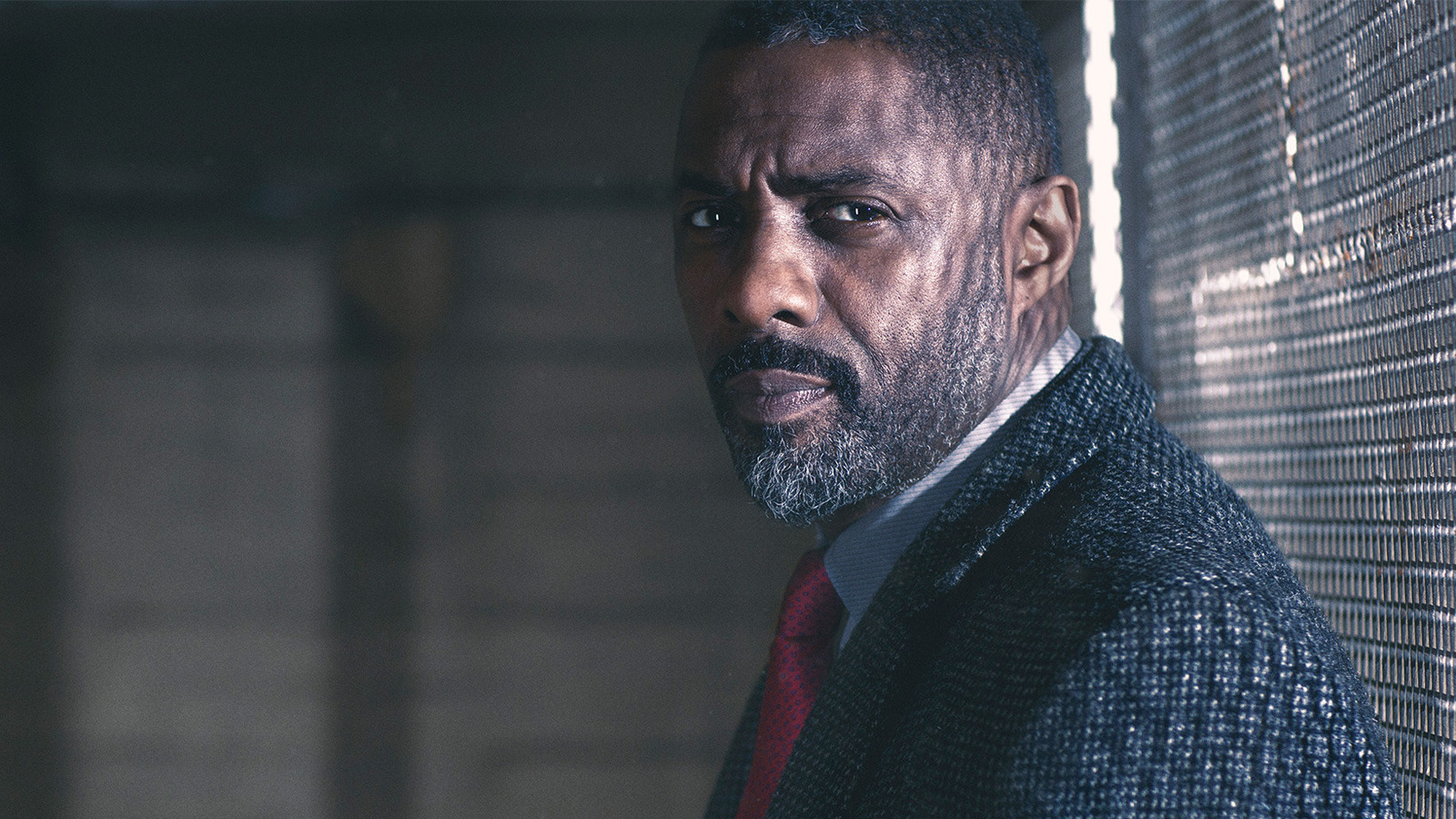 Idris Elba is reprising his role as DCI John Luther in Netflix's upcoming movie version of the series.
The film is described as a continuation of the popular show that aired for a total of five seasons on BBC One. The movie is directed by Jamie Payne and written by Neil Cross.
Luther movie is scheduled to launch in March 2023.